With a bit of luck in an agreeable planning commission and a talented architectural team, this Victorian home's expansion and renovation lovingly marries new and old. Moloney Architects applied for and was granted permission to design an addition that could duplicate the original home's four-meter high ceilings. This was a crucial element in crafting the gallery like space desired by the home owners.
A thorough renovation was undertaken along with the expansion. At the street, detailed, patterned, and intricate brickwork and wooden fretwork can't begin to hint at what's inside. The timeless strong bones of the home remain in deep base moldings and rich layers of tall and wide crown molding. They and the original fireplace are freshened by a coat of white that unifies the past and the present.
Instead of mimicking the original dark wood floors, the living, dining, cooking addition relates through its highly polished concrete floor of richly toned aggregates. The new space's volume is grand like a gallery, yet unlike most art galleries, three walls of floor to ceiling glass flood the house with natural light. One of these walls is pierced by a central section of concrete panels. These control light while providing an expanse for art display.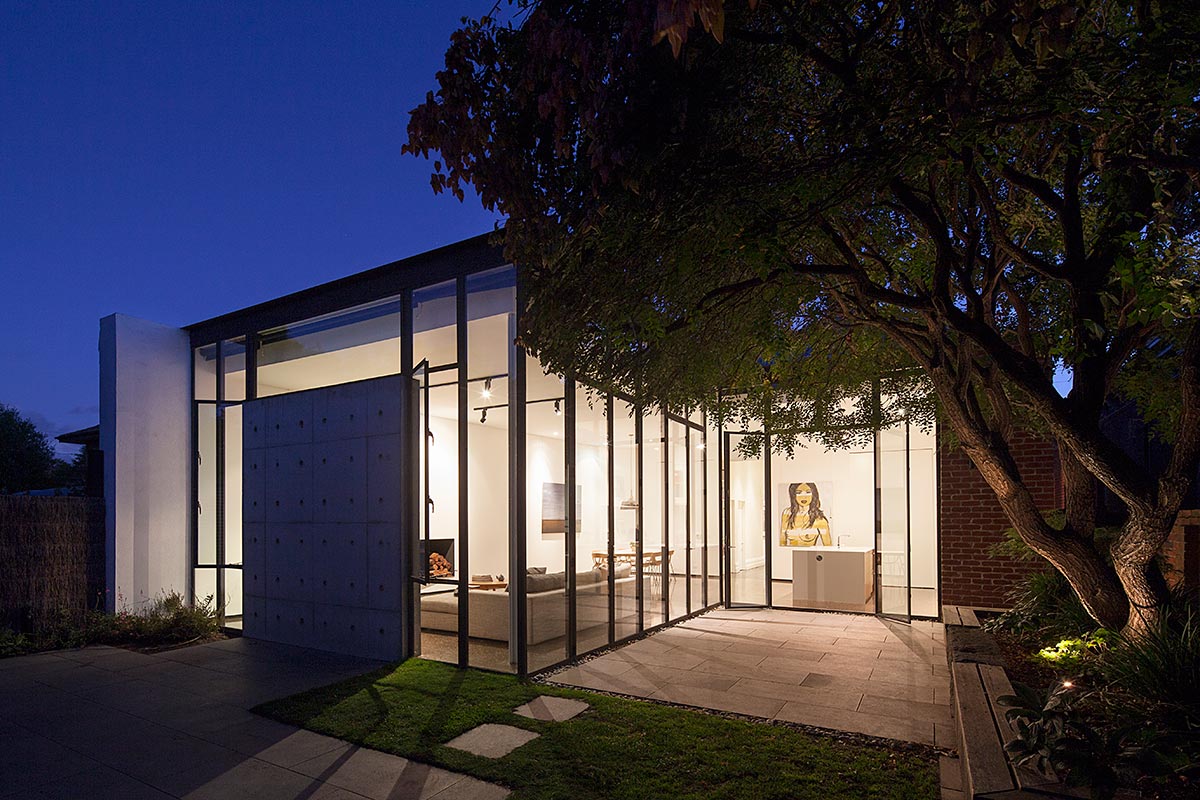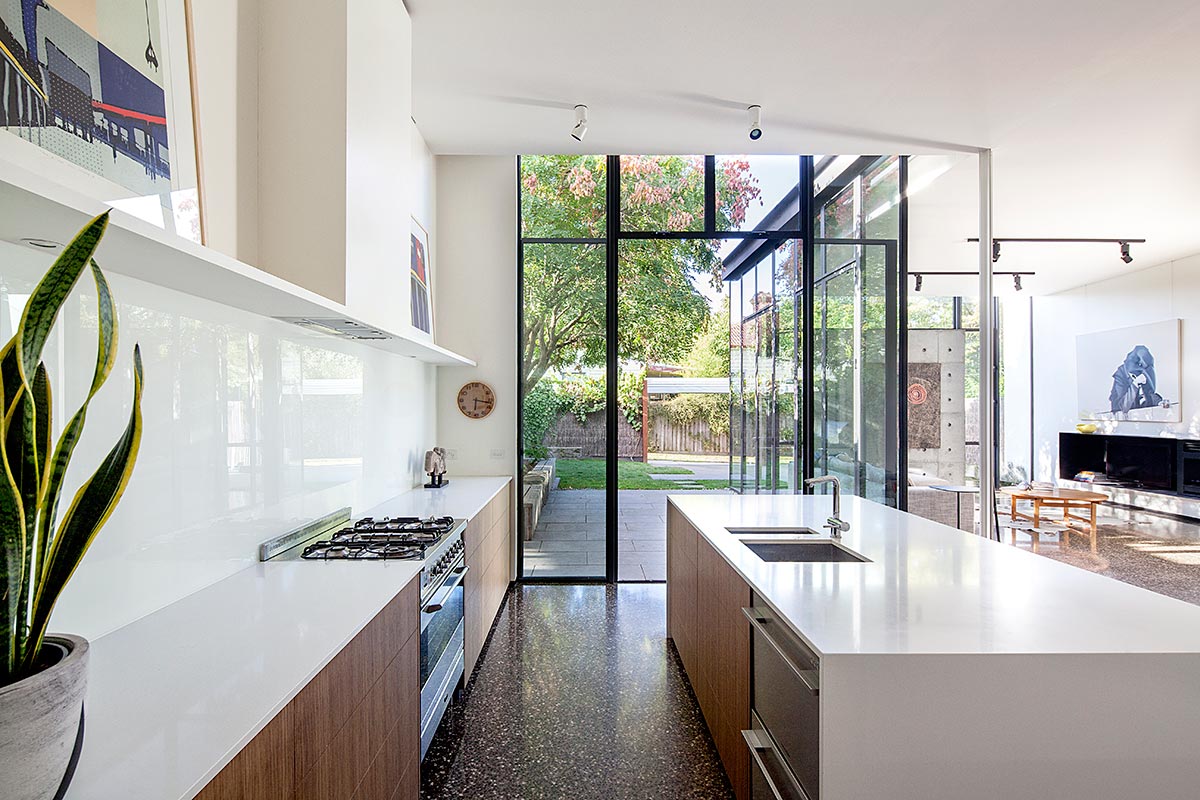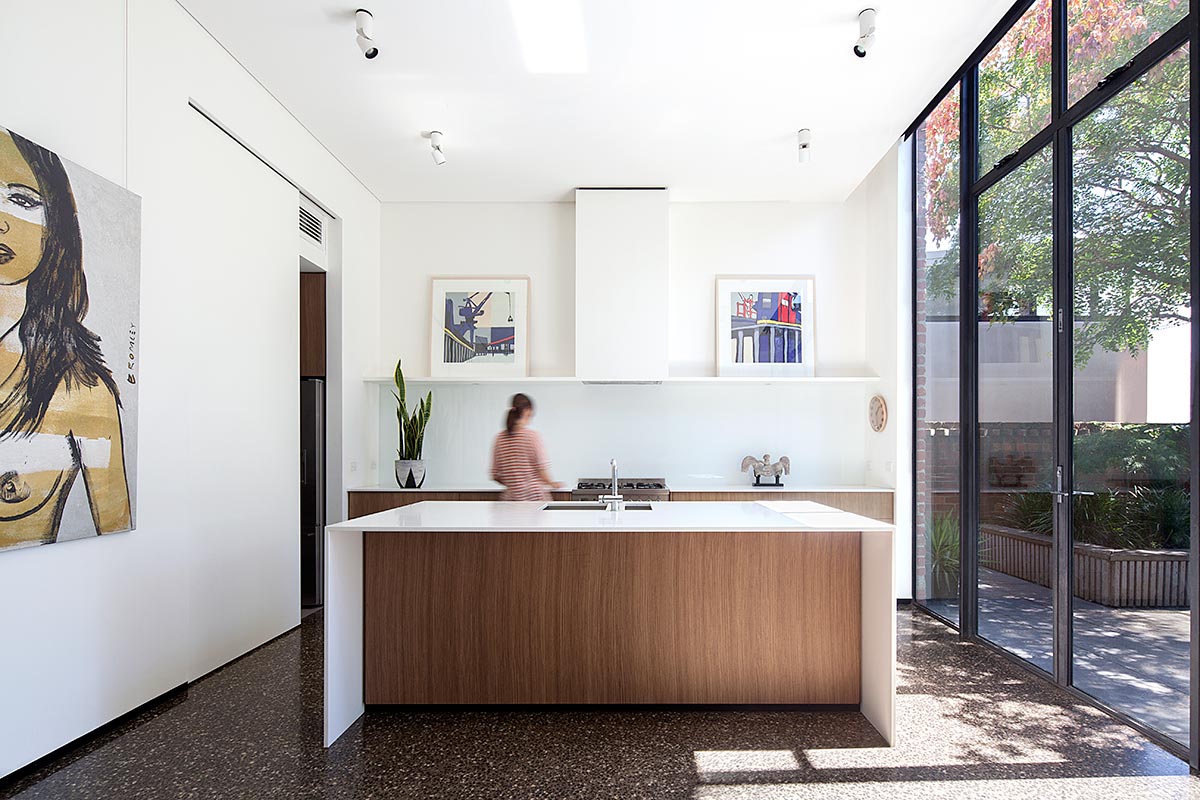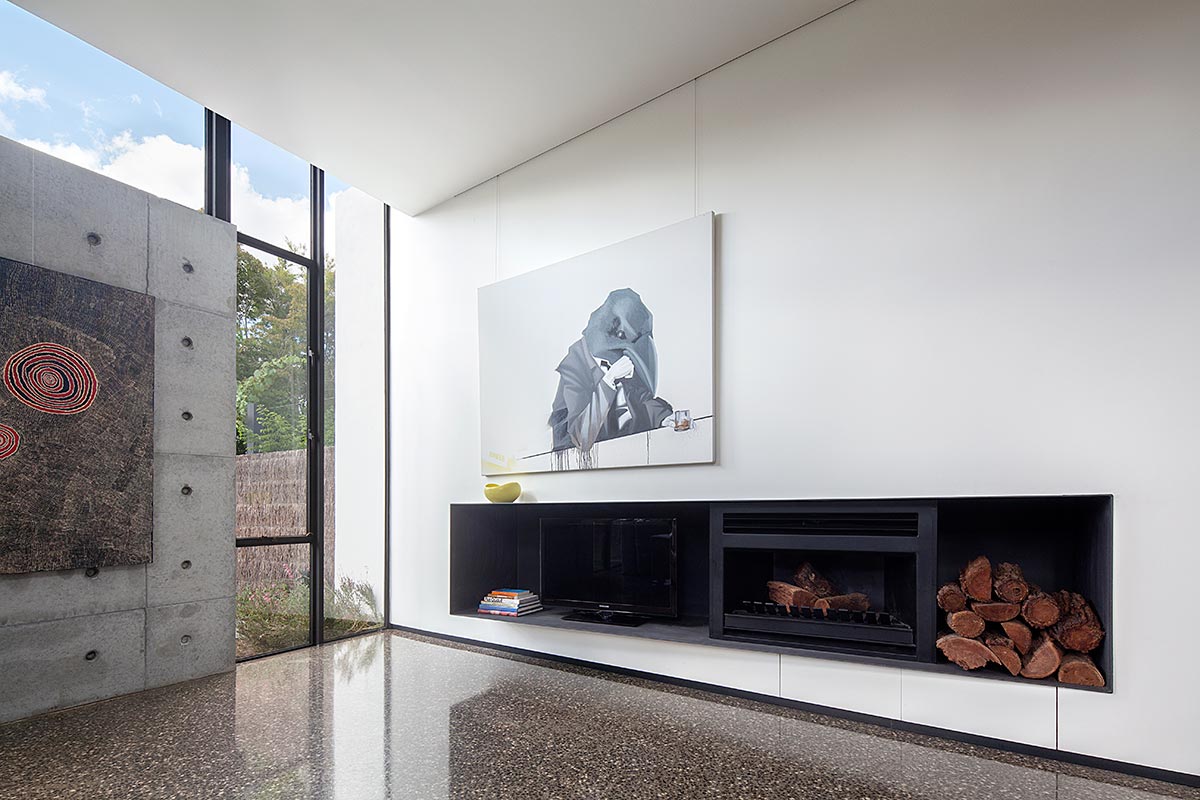 All furnishings are minimal and carefully curated. Their cohesive palette of wood and neutral surfaces and fabrics minimizes their impact on the space. A recessed black finished slot in the living area houses a TV, fireplace, and logs. The kitchen is super sleek with just base cabinets and an island. One wall shelf, in white, holds art, not dishes, or pantry items.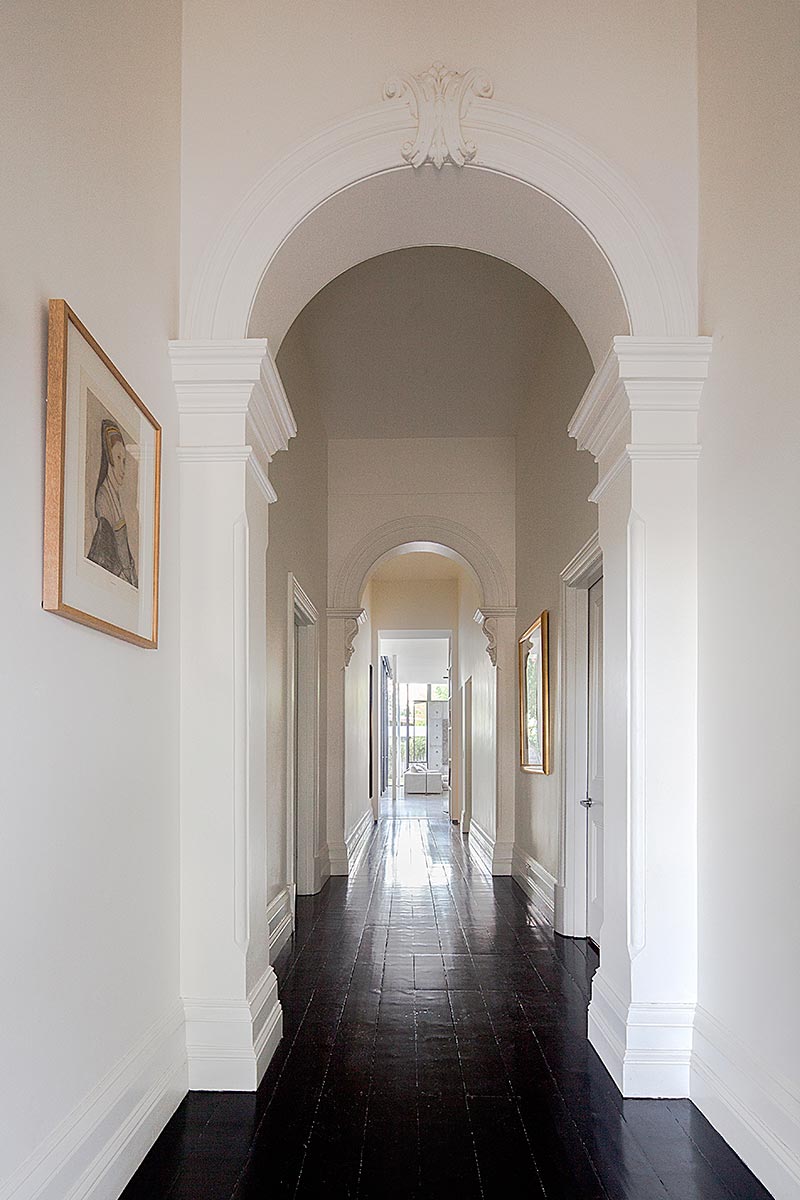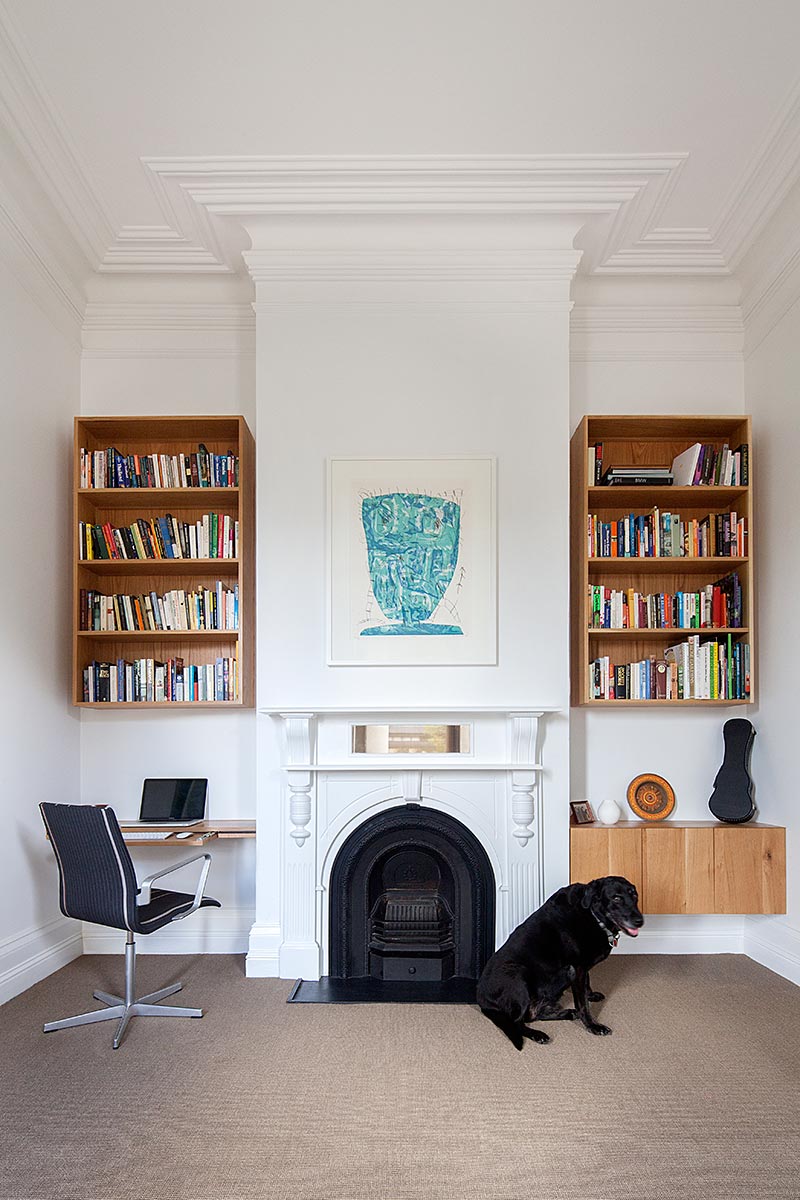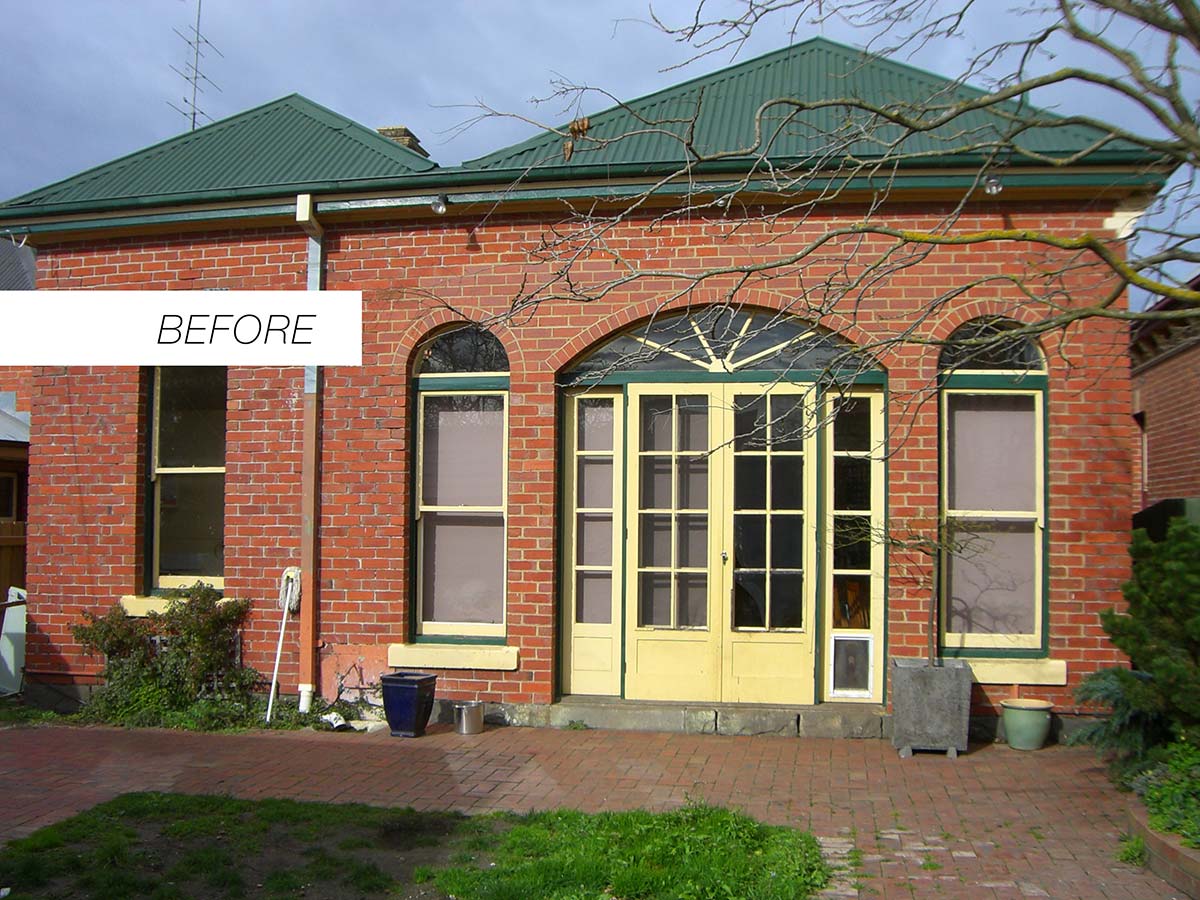 Design: Moloney Architects
Photography: Hillary Bradford