This bungalow transformation displays the many ways that design influences our daily lives. Naturehumaine architects were challenged with expanding this 800 square foot home. Their clients were hoping to add a second level, yet the original structure prohibited that option.
The back yard presented itself as the only viable option for extension. Here the architects choose to embrace the ground level of the yard and drop the addition to meet it. By doing this, the new form expands not only the home's length and living space, but most importantly its volume. The dining room is dramatic in height and connects to the outdoors through sliding glass doors. Three more steps down, the living area nestles in to the ground with a large square window view at the terrace level.
Taking full advantage of the addition's height and the recessed living area, a reading cube was placed above the lounge. It also connects to the garden with a room-wide window and extrudes in to the dining area with a glass wall.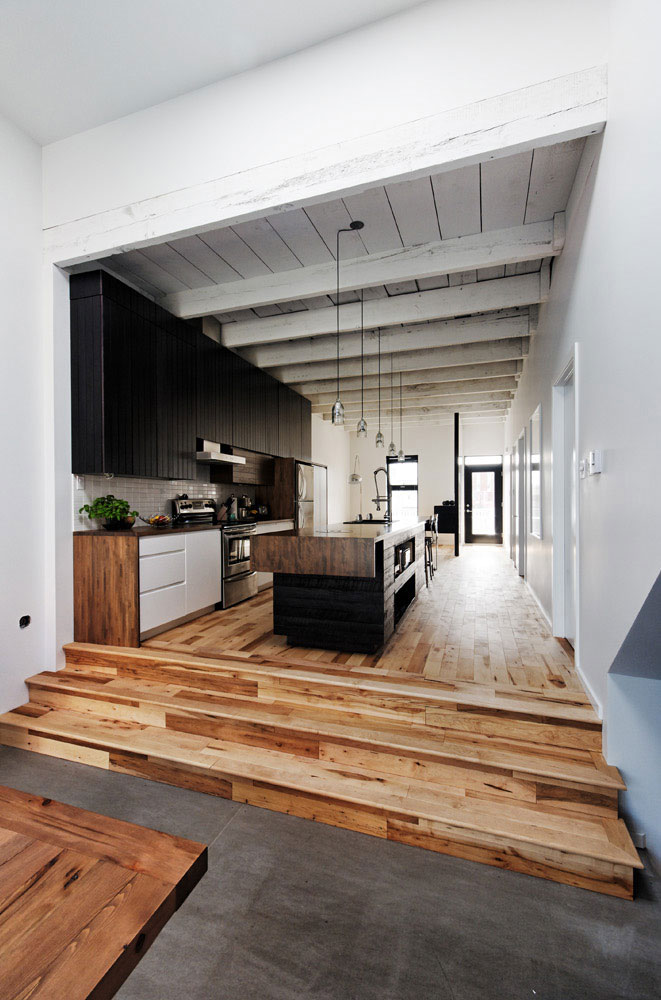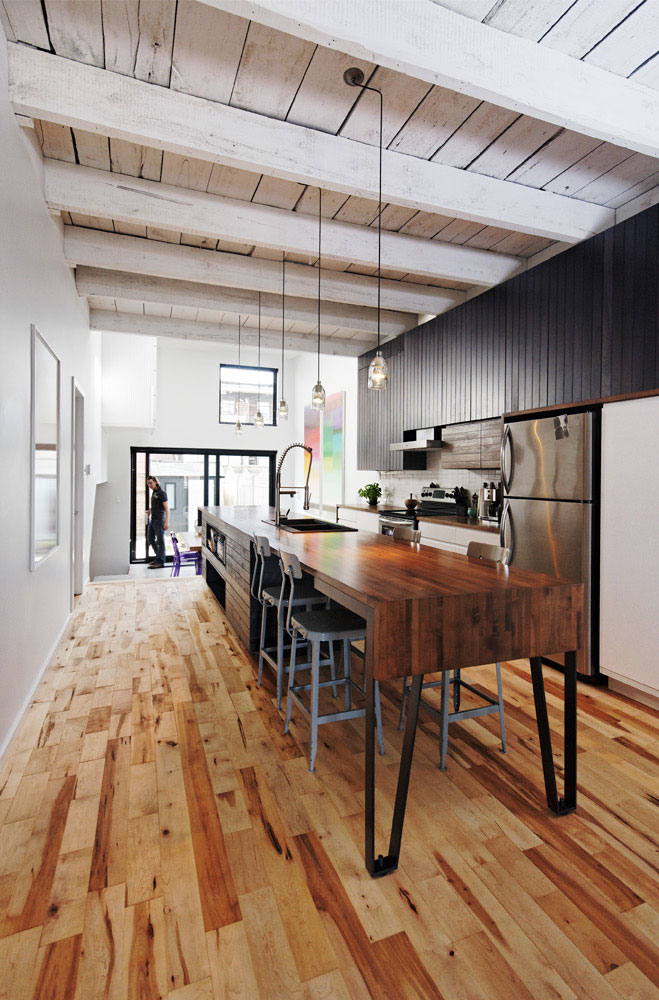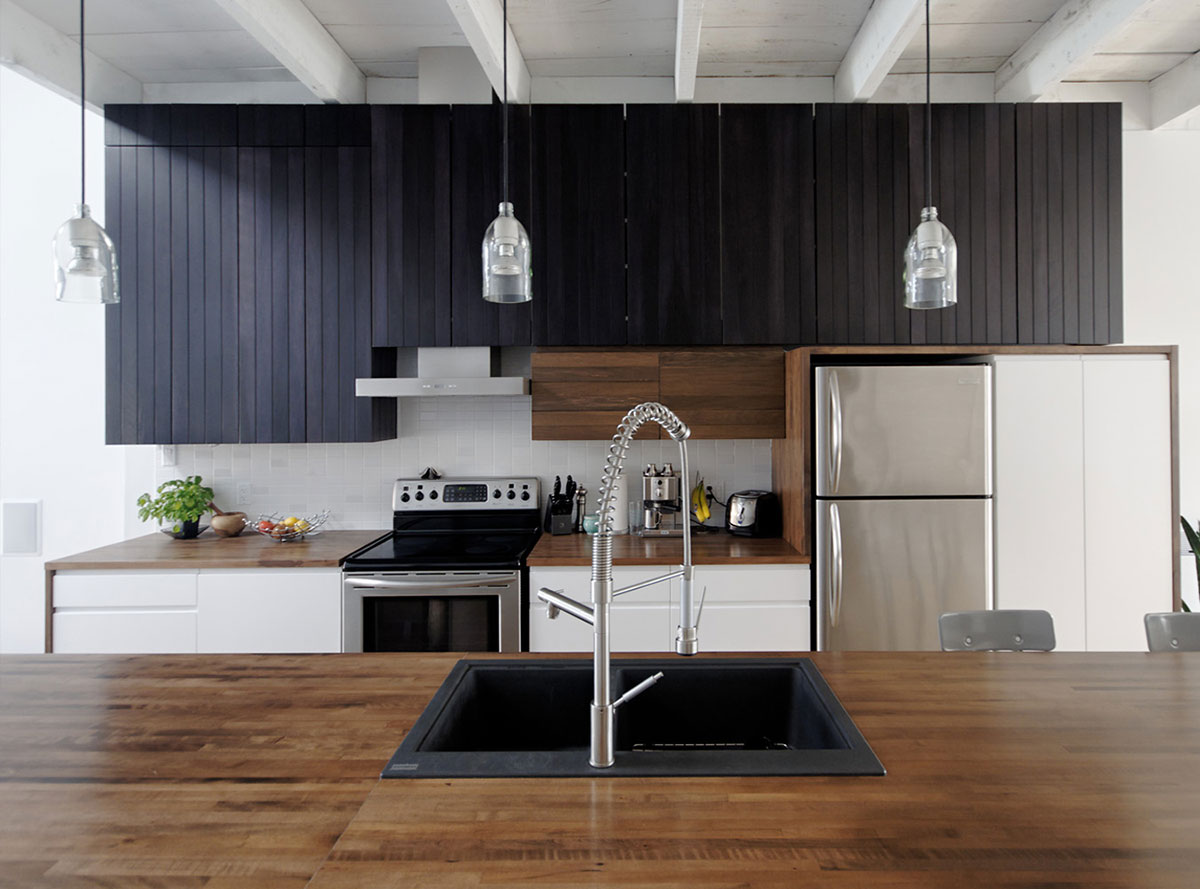 The interiors are minimally furnished allowing air, light, and people to move freely. Public spaces line one side starting with the music room at the street, then a central kitchen, and the new dining and living rooms within the expansion. The bedroom and bath occupy the opposite side of the completely remodeled home. A light shaft provides daylight at the intersection of old and new over the dining area. Within the addition, the ceiling height is slightly greater than the original home. They are unified by a coat of white, including the original timber framing.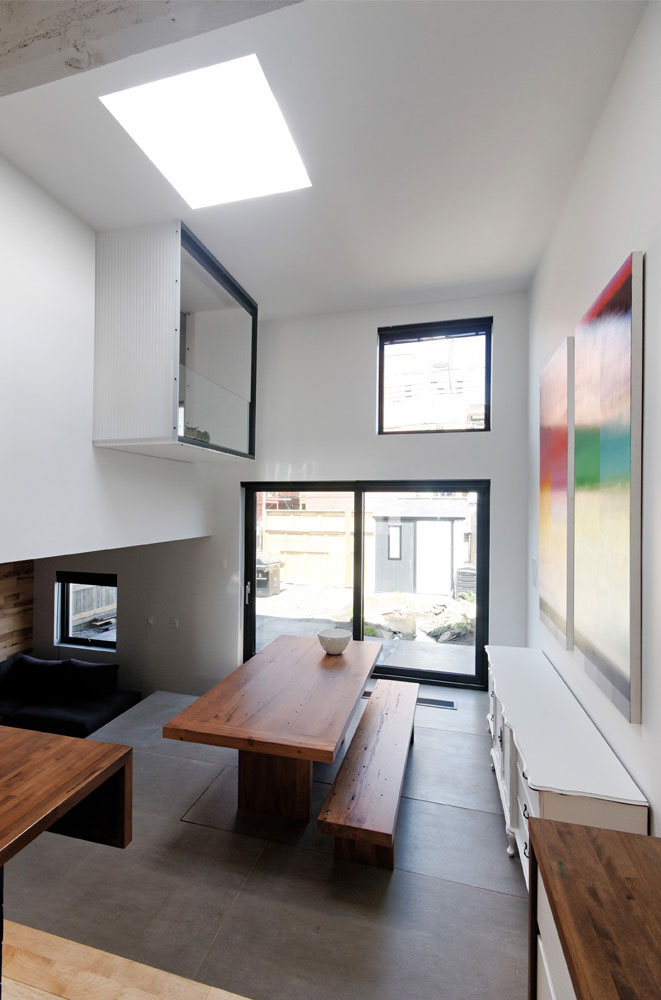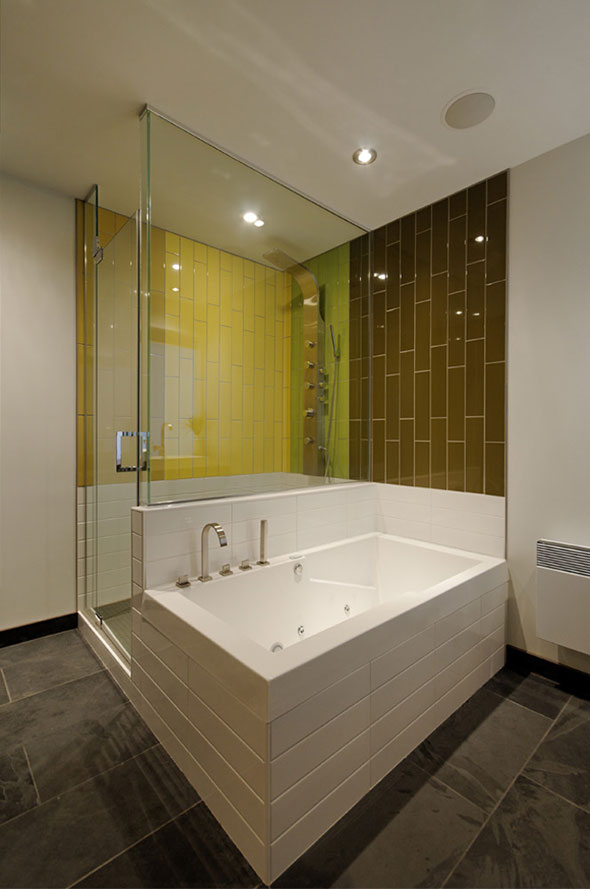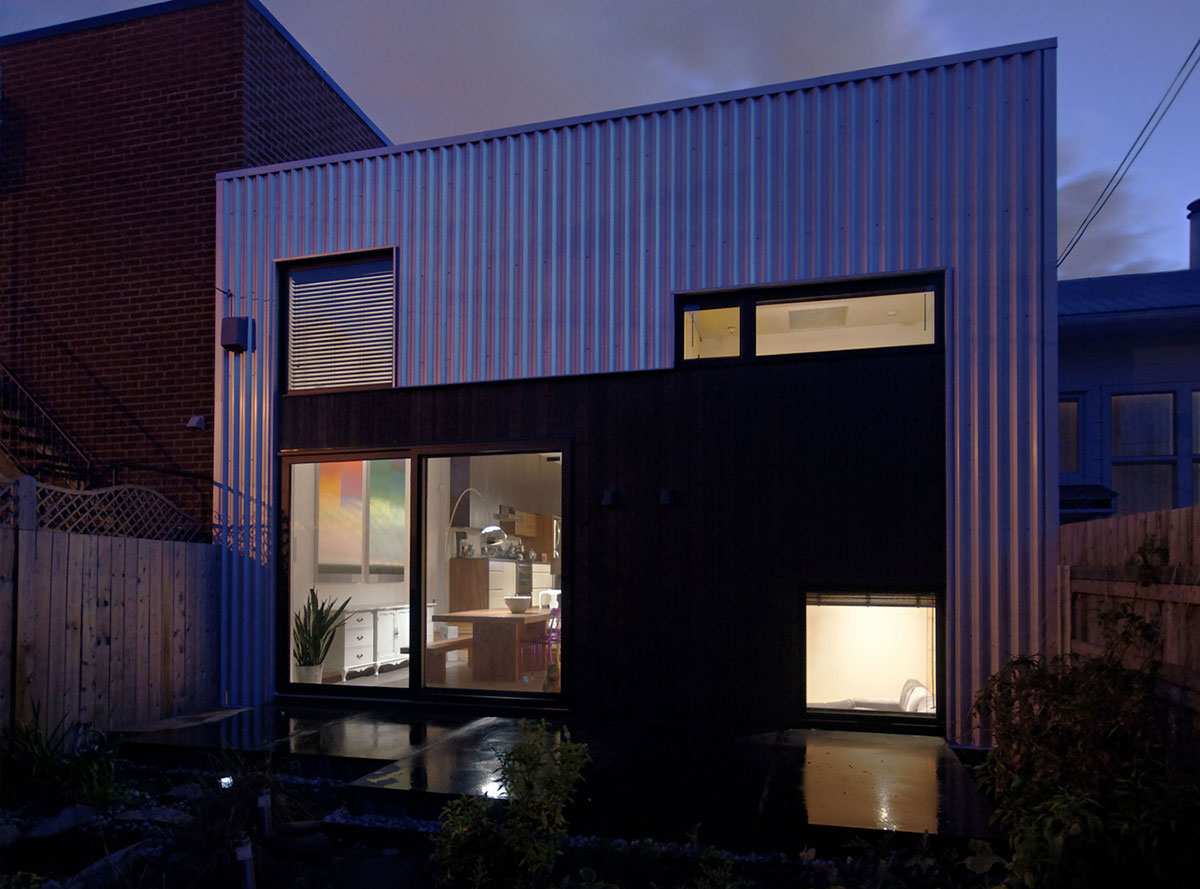 Architects: Naturehumaine
Photography courtesy of Naturehumaine