Situated along a street in Highbury, North London, where each row house is a near-facsimile of the next, sits the Power House. This is a home that clearly screams "I'm different" at the top of it's lungs. This Nordic-inspired refurbishment of an English town home, by Paul Archer Design, is a striking entry into the logbooks of 21st century modern living. From the outside, a vertical wood-slat facade is a far cry from the traditional brick structure it sits adjacent to. Yet somehow, it looks as though it is a natural extension to the pre-existing structure.
A strong emphasis was placed on wood – in this case, Douglas fir – and how that wood could be seamlessly integrated between the indoors and the outdoors. The end result offers quite an impact – as the line between outdoor and indoor space is intentionally and successfully blurred. The concept of an open floor plan is annunciated in the interior, as the furnishings and fixtures are all that divides the main living areas. Furthermore, each space, while open to the next, continues skyward into a third-dimension.
The double-height kitchen and dining areas give way to a vaulted ceiling that itself, is wrapped in interlocking timber panels and frameless glass. Upstairs, a music/entertainment room continues the multi-dimensional living by terminating in a full-height glass "wall" that overlooks the lower common areas and backyard terrace.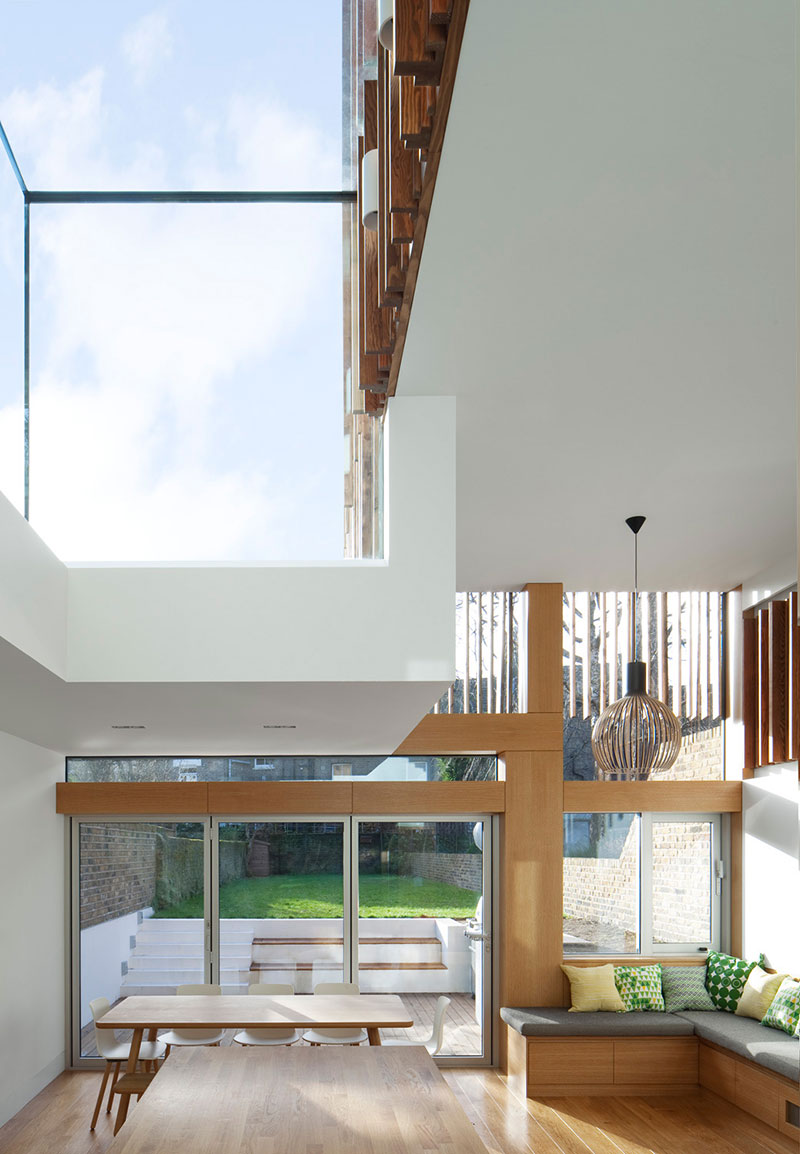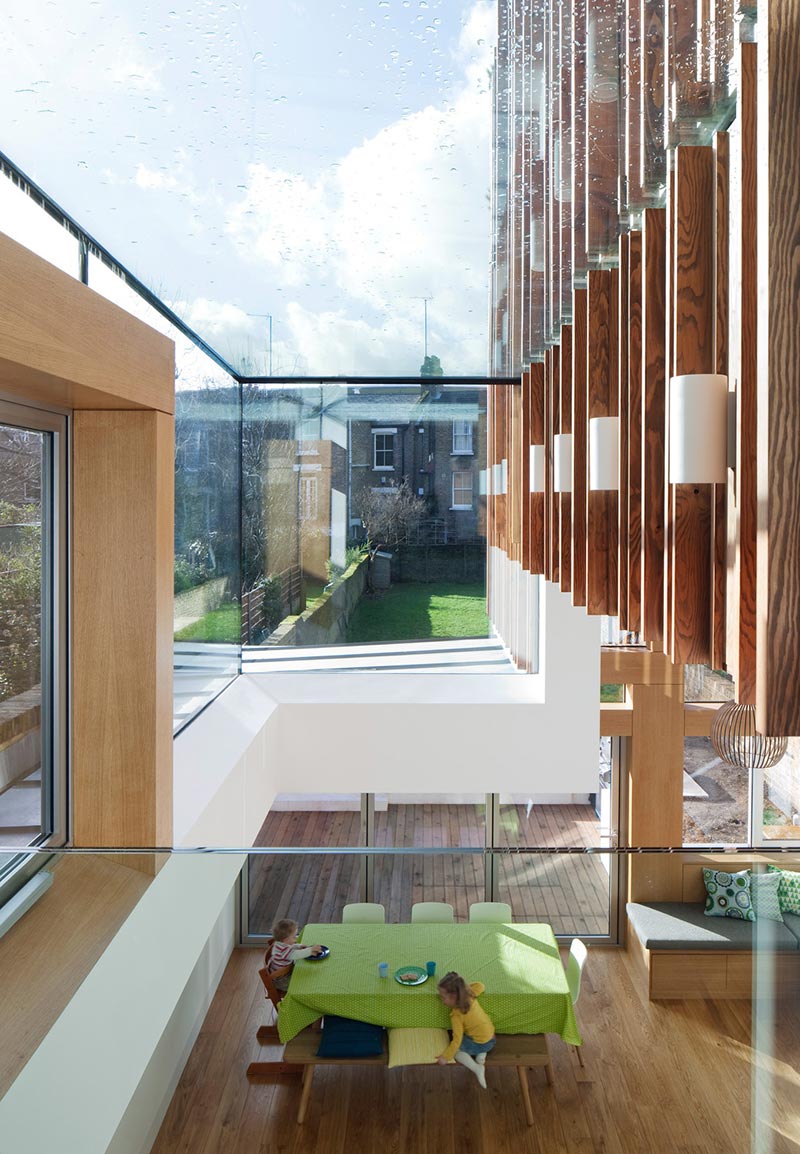 Minimal furnishings throughout help to emphasize the wood details and accents, while the built-ins and hidden storage areas to ensure that the clean lines of the home go un-interrupted. The predominantly white color-scheme is strategically offset with pops of bright color inside each room. The tasteful combination of color, space, wood trim work, and simple furnishings all work together to create a stylish, modern home.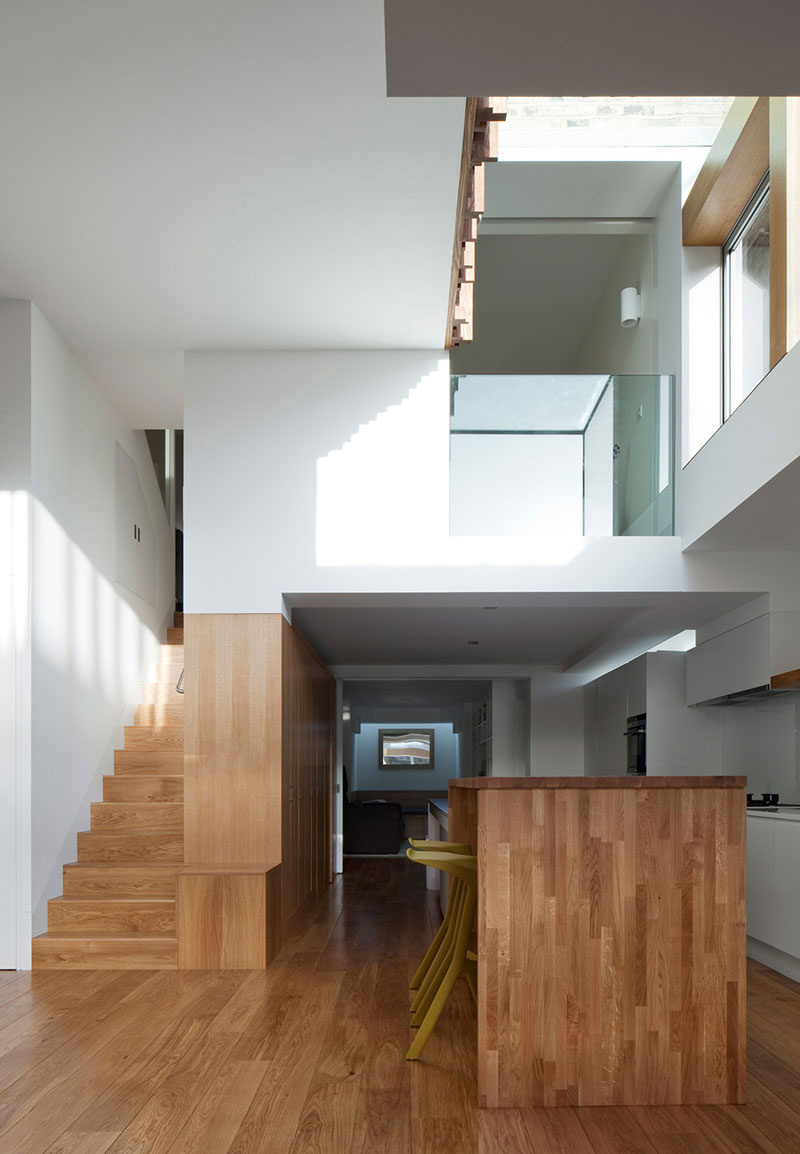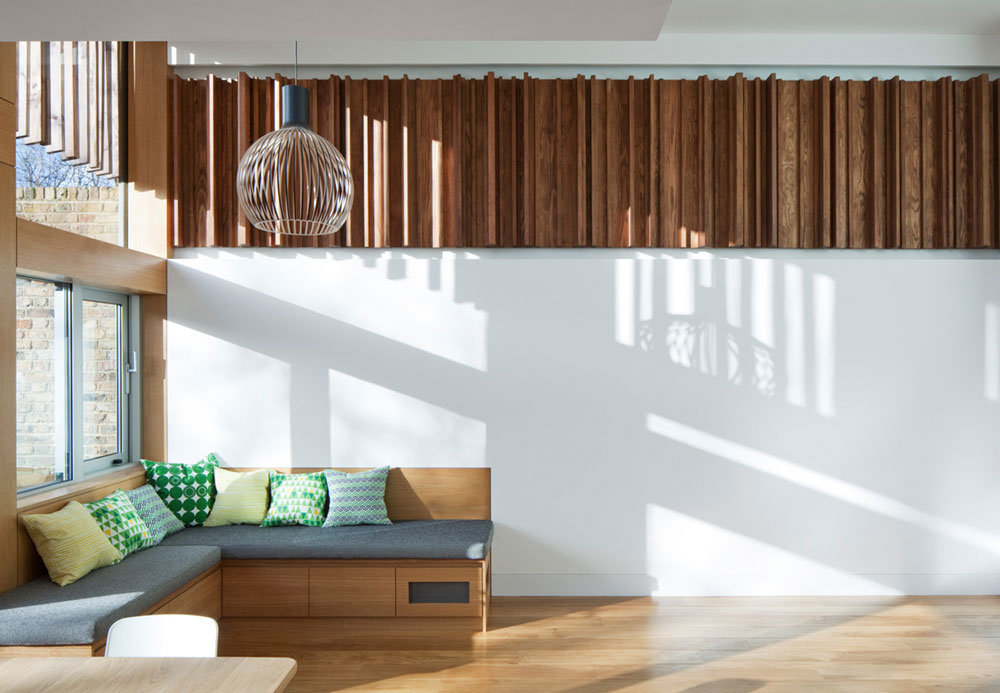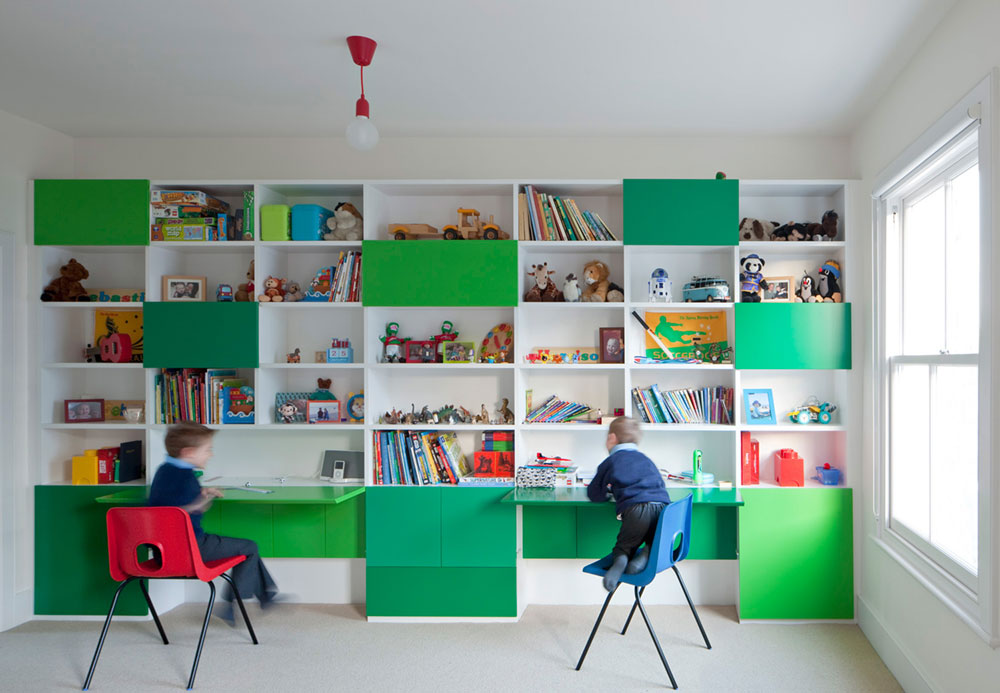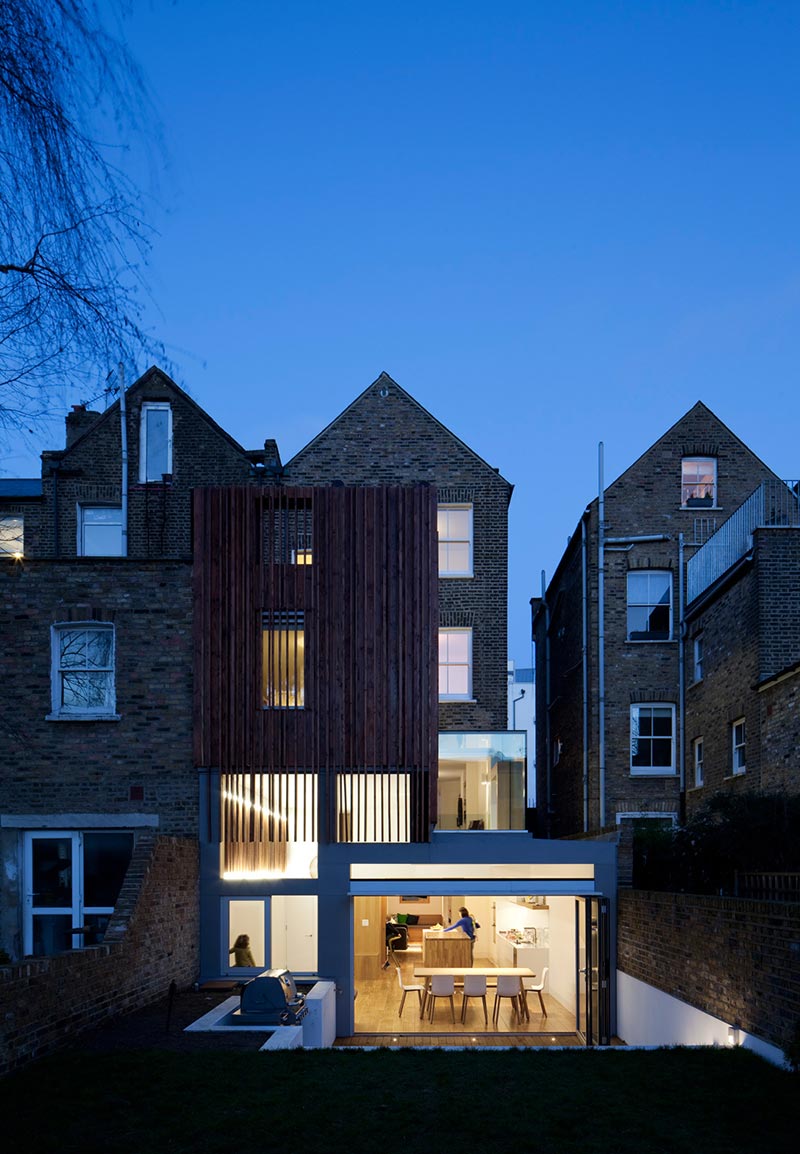 Architects: Paul Archer Design
Photography: © Andy Stagg