For a couple living in Montreal, Quebec, Canada, their passion for contemporary architecture took shape in the form of a new addition onto their existing 1940's style duplex. The Berri residence extension (named after the street upon which it resides) is architect Naturhumaine's way of creating a new epicenter for the home.
In contrast to the 40's design style of neighboring homes, the Berri extension brings modernism to new heights with a wood and glass three-level structure. The olive green stained pine and galvanized steel cladding is a far cry from the simple brick faced this addition replaces. A wraparound third story window acts as a focal point of the exterior, and is further amplified by the use of floor to ceiling glass panels; used to create a feeling of openness and spaciousness all while magnifying the southern exposure.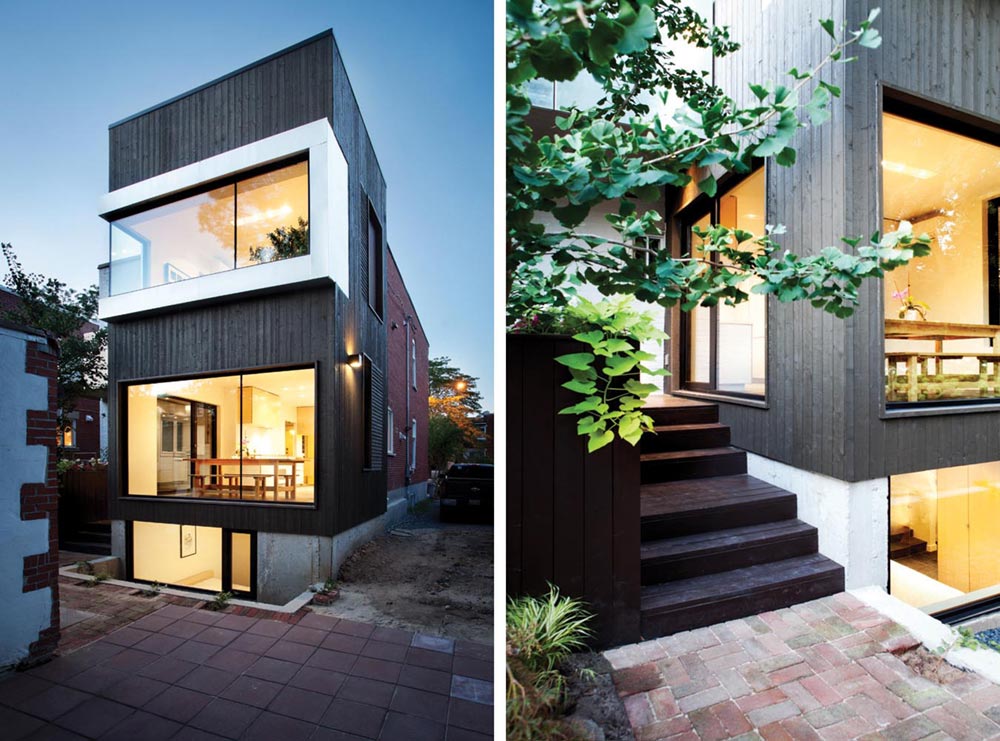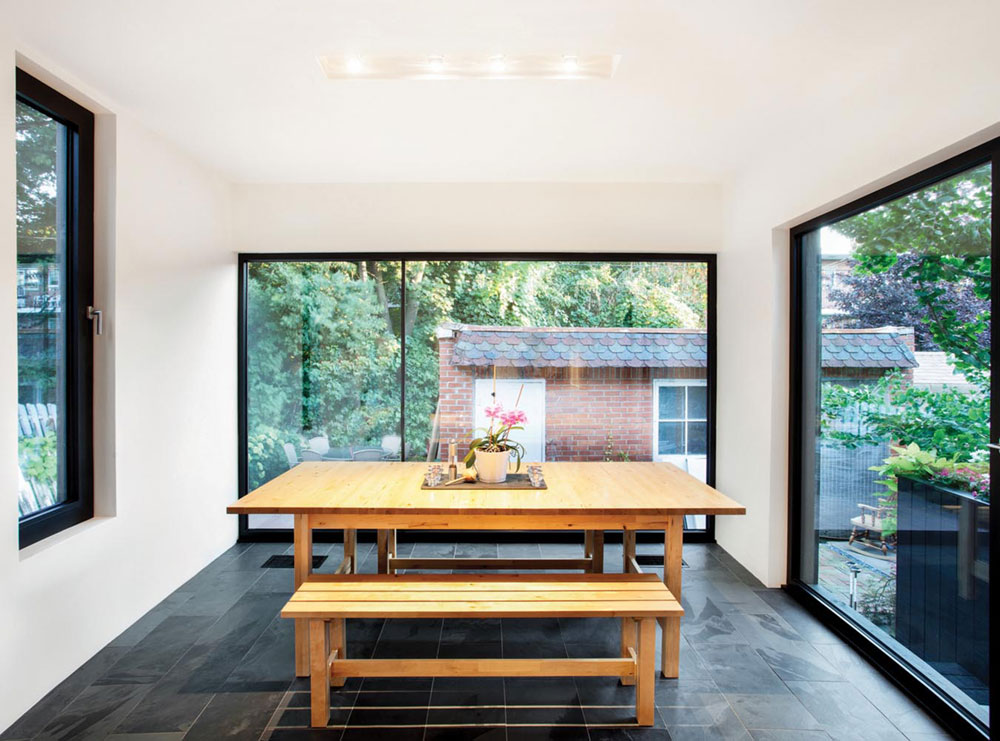 The addition added 540 square feet to the existing home's 2,970 square feet in an effort to create more usable common areas – in particular, the dining area. The main level is what contains the dining room – which itself is an extension of the newly remodeled kitchen within the main house. The old double-sash windows have given way to a wall of glass that overlooks the grounds below.
Underneath the dining area, sits a master bedroom suite with access to a sunken garden area. Above the dining area, on the third floor, sits a separate apartment – perfect for an in-law suite. The interior fixtures and furnishings are also a reflection of the updated exterior. White walls contrast well with dark slate flooring, and white appliances are offset with black countertops and natural wood accents. Ultimately, the Berri residence extension is a superb modern addition for the portion of the home it replaced.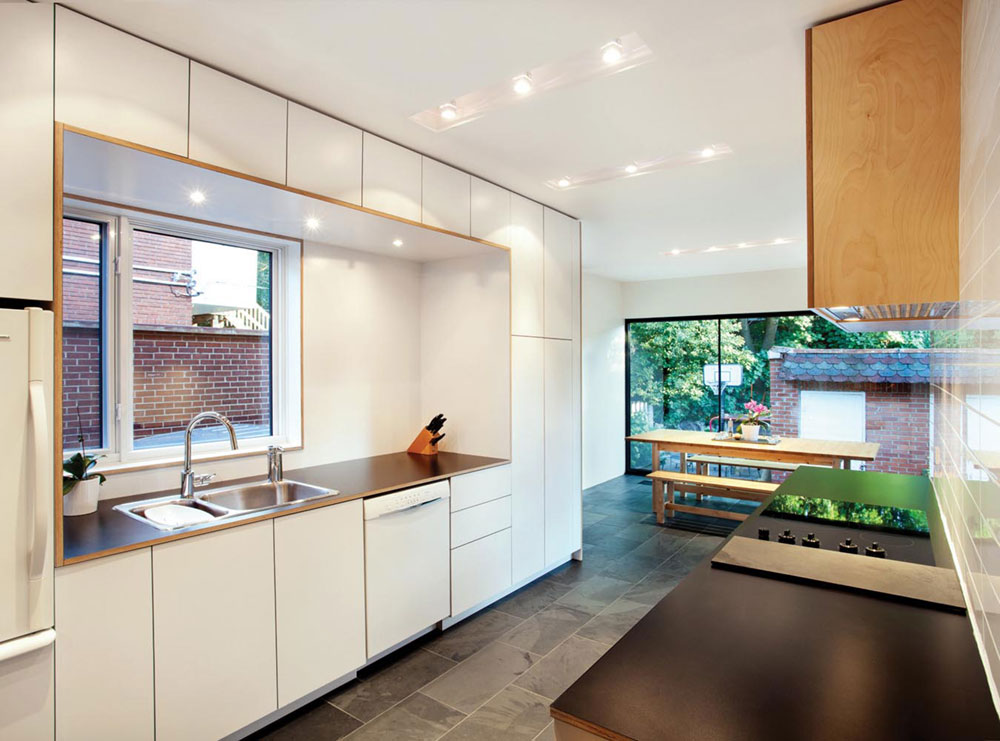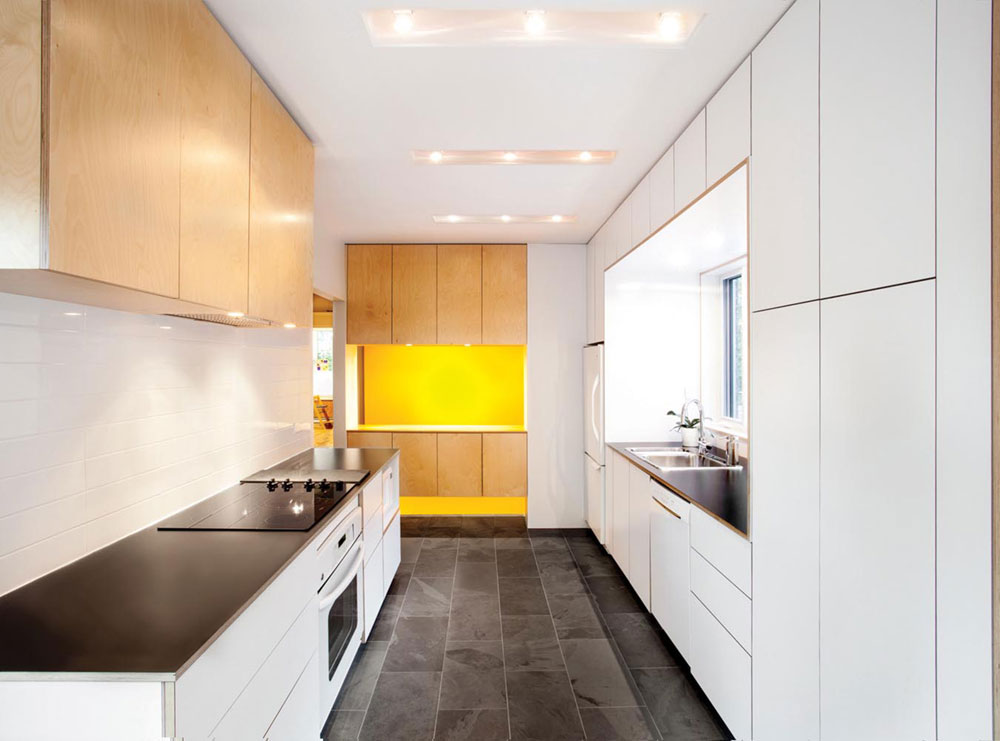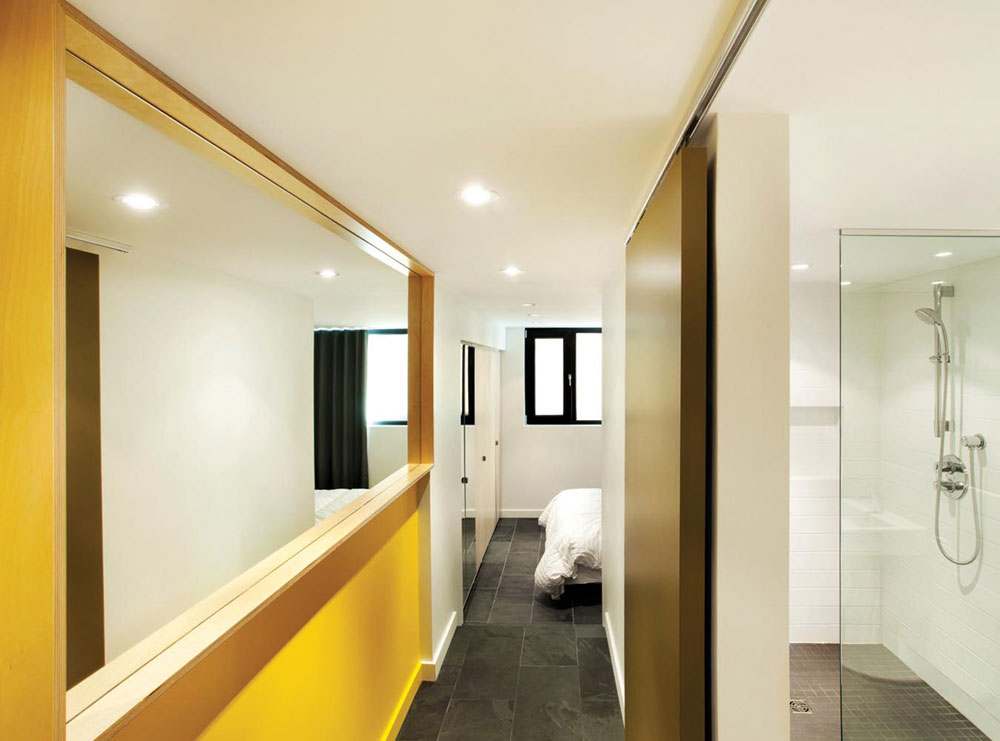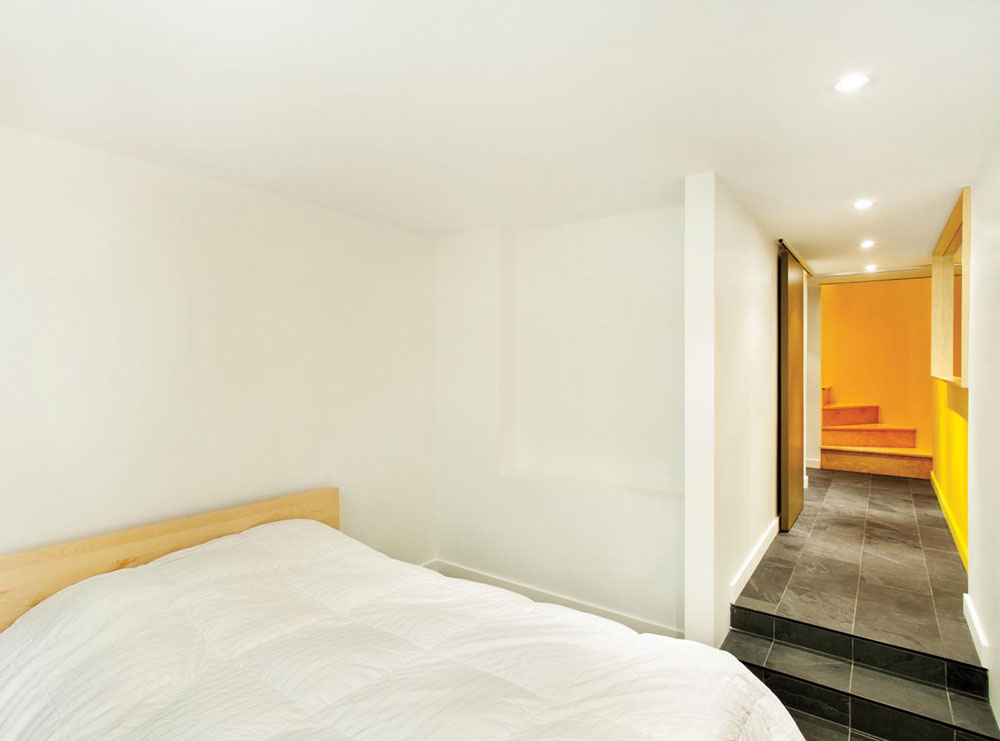 Architects: Naturehumaine
Photography: Adrien Williams