Hiding behind this shiny modern adobe posing as a brand new house hides the modest shell of what was there before. While the Bal House by Terry & Terry Architects poses as new construction, there is a bit more to the architectural story than meets the eye. A massive renovation and a new addition in every sense of the word converted what was once a vanilla Californian ranch house is now a spectacular display of light, space and material.
Upon completion the existing structure is all but invisible. It houses a music room, two bedrooms and a shared bath, but there is hardly a recognizable sign that it was once all there was. The design exerts a concerted effort to melt old with new in a way that appears seamless. Old space is opened up and re-clad, resulting in a cohesive living experience.
The rear landscape garden is the focal point of the interior organization. The home consists of two floating volumes that are bisected by a sharp intrusion of exterior space. Fully glazed sections of wall operate as unhindered apertures into the masterfully groomed landscape elements. Each volume, or wing, is dedicated to a specific function. The primary volume houses all public spaces such as dining, kitchen, and shared living spaces, while private quarters and bathrooms are confined to a secondary volume.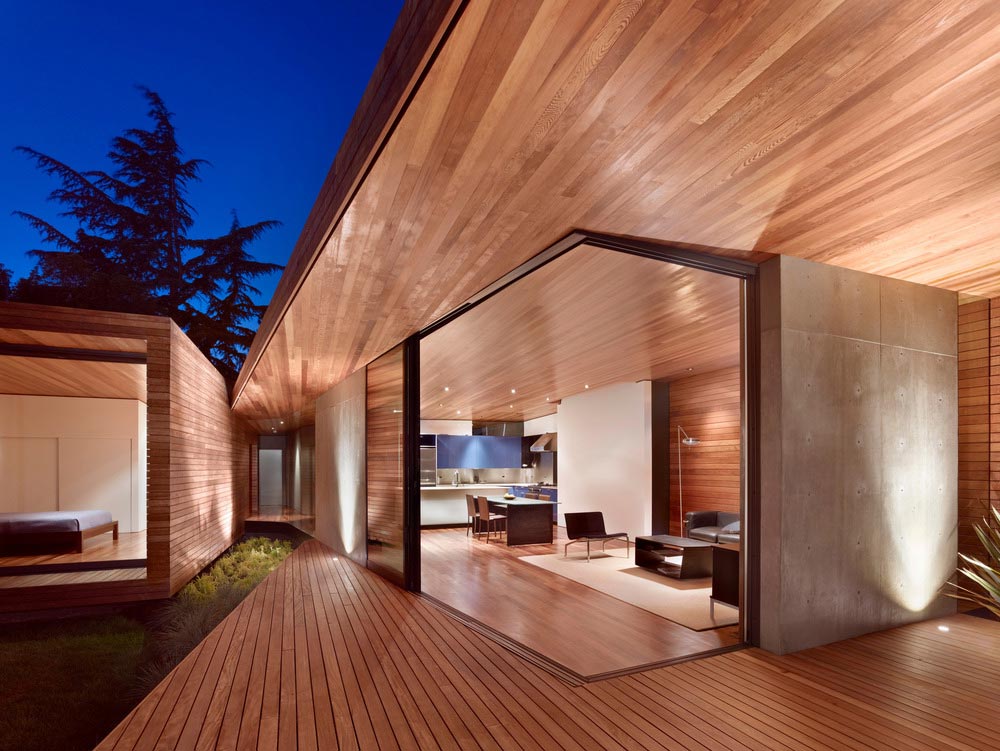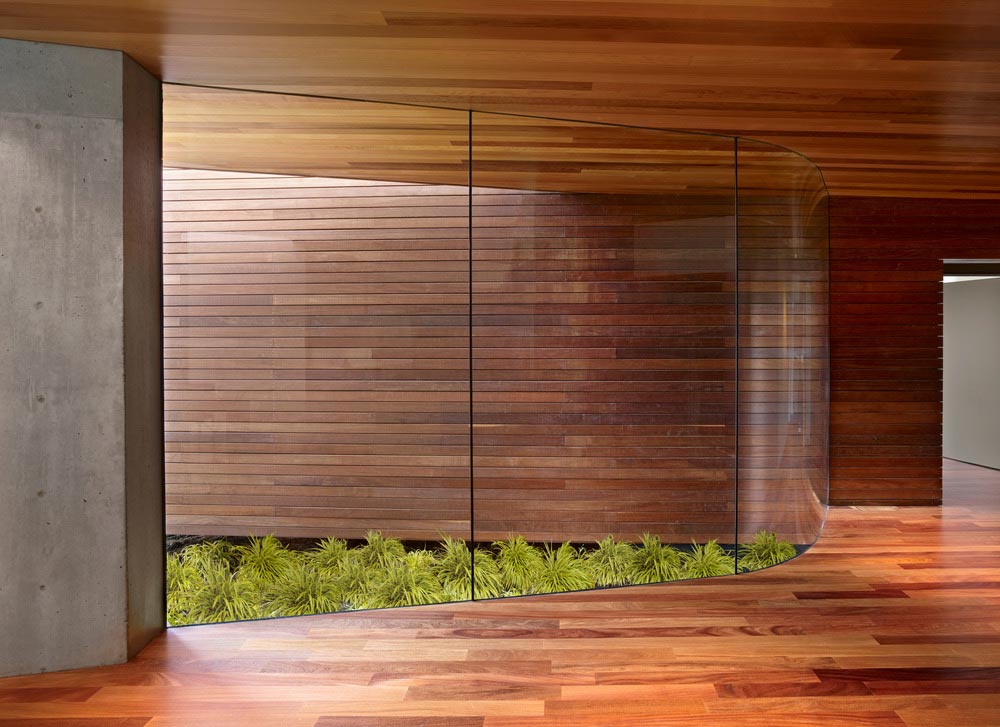 All interior materials extend effortlessly through walls and out towards the exterior space. Thin planes of glass and sporadic segments of opaque wall are all that differentiate the conditioned threshold. The architects took careful consideration when it came to treating the barrier between what is in and what is out.
The Bal House is about as extreme a makeover as you'll see a house undertake. The decision to retain a ghosted shell of the existing house is a strange one considering how 'brand new' everything feels. A beautiful piece of architecture, without a doubt, but one I imagine could have survived without the need to drag a dead horse along with it.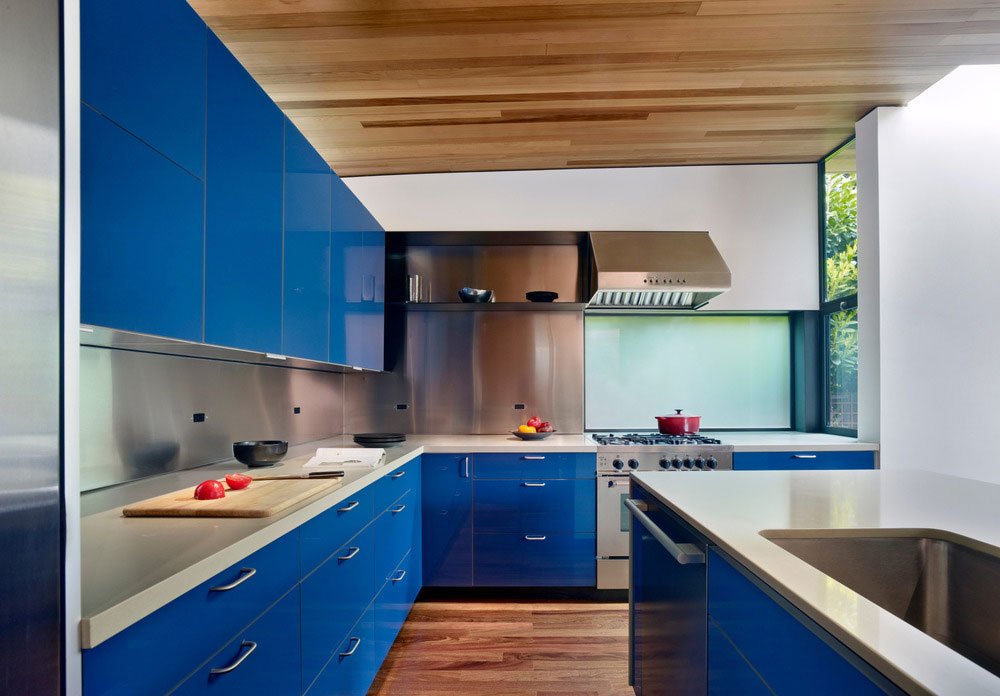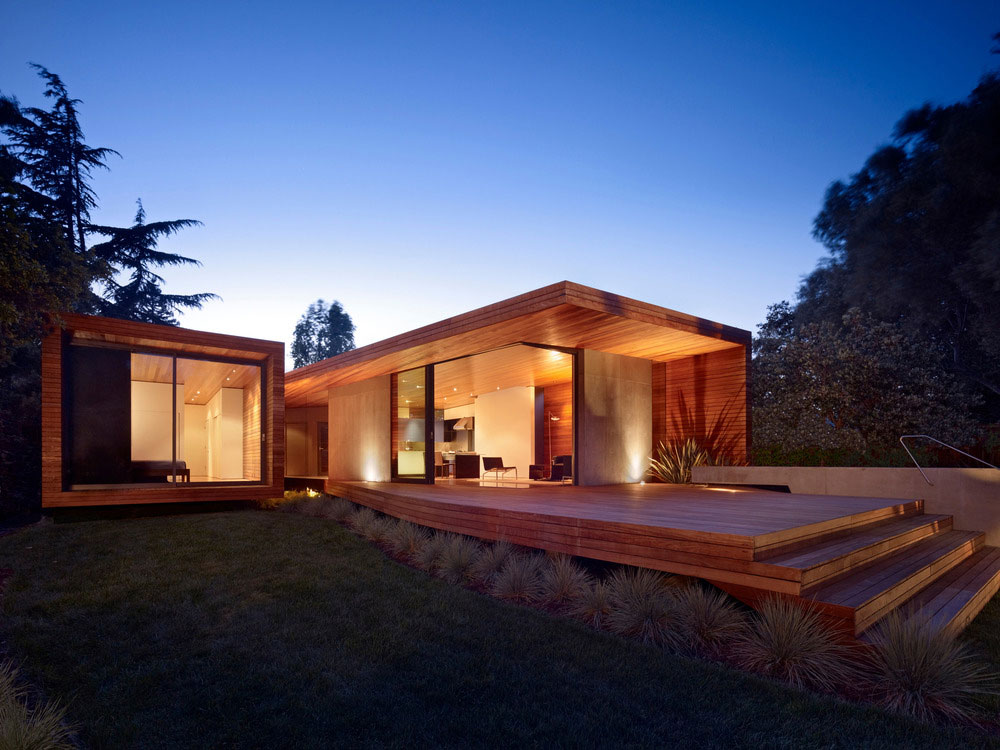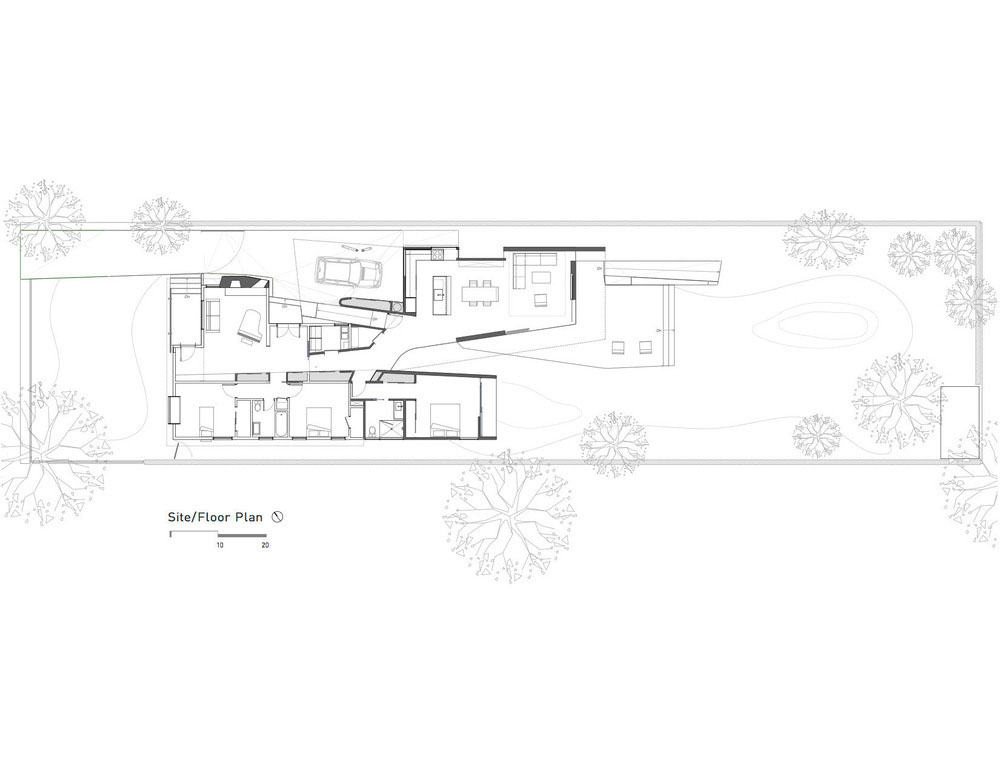 Architects: Terry & Terry Architecture
Photography: Bruce Damonte