The ingenuity of bureau de change architects is a new wave of design genius, and they were recently called upon to help create a depth-defying addition to a North London 3-storey residential home. The result has taken this flat to a new dimension of open space – offering breathtaking views of nature within the Parkland Walk conservation outside.
Although it is not noticeable from the onset, the pleated roof lends itself more to the back of the home, giving the illusion of an accordion 'esque extension. It offers both depth in the back, as well as width on the sides; expanding the kitchen and delivering a new dining area, as well as a work nook.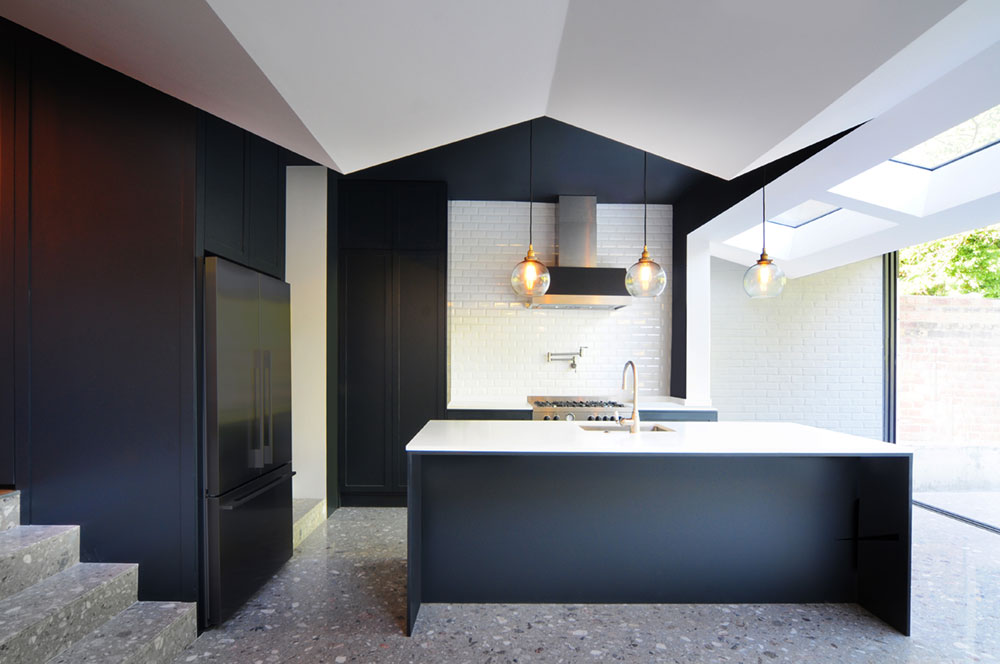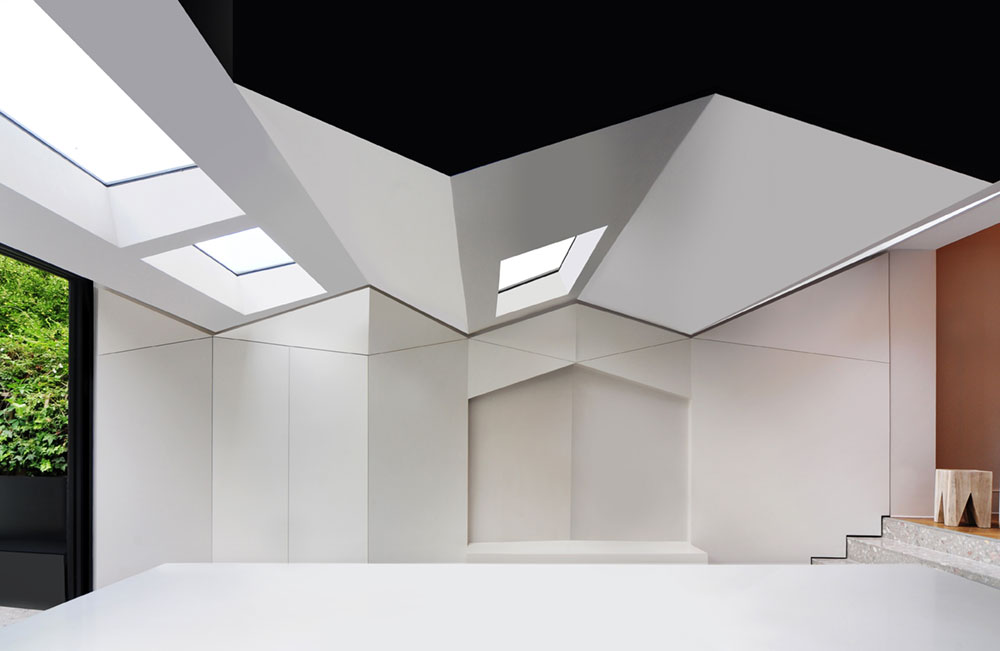 This new work nook is concealed via a pleated partition wall, and the overall extension is divided by a midnight blue pie shaped ceiling piece, separating the space distinctively, while the ample skylights deliver daylight in optimal amounts. This addition beautifully addressed the owners desire to bring the outdoors in, and literally unfolds to the woodlands outside.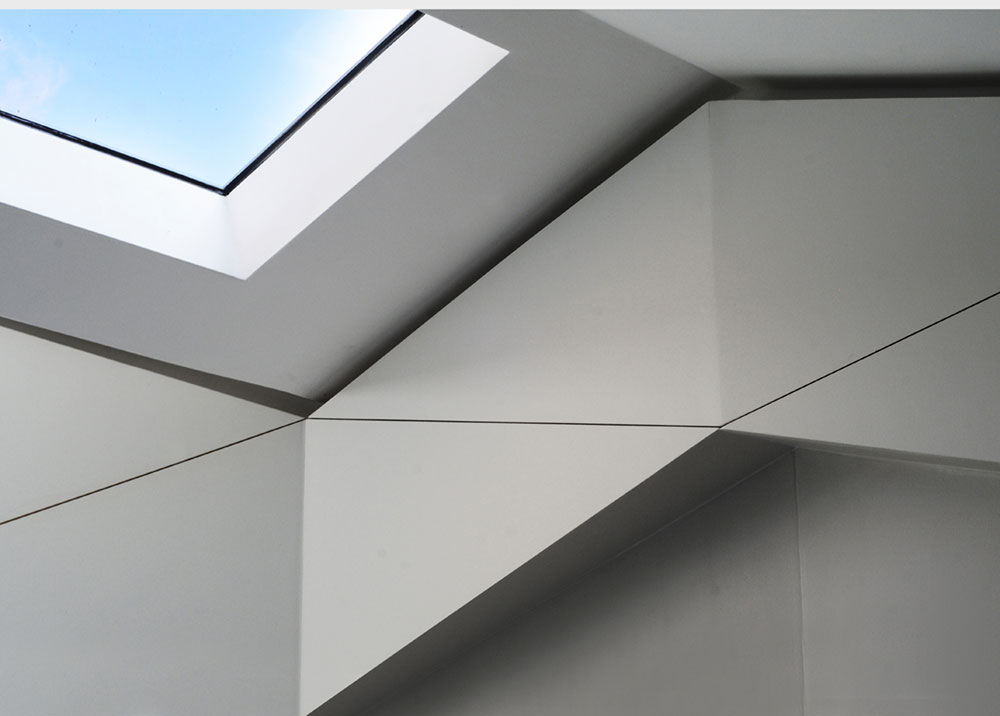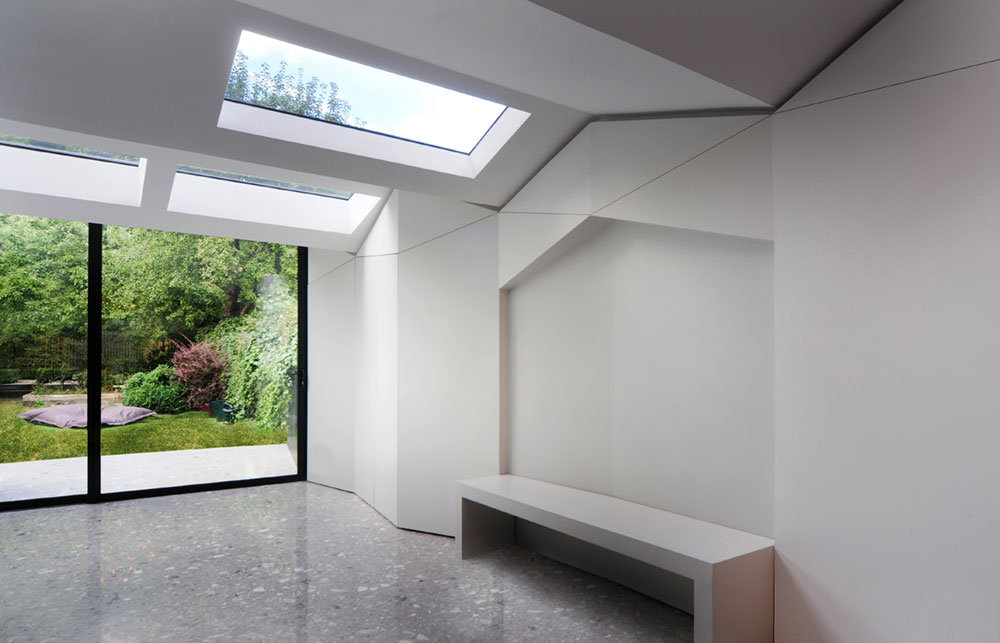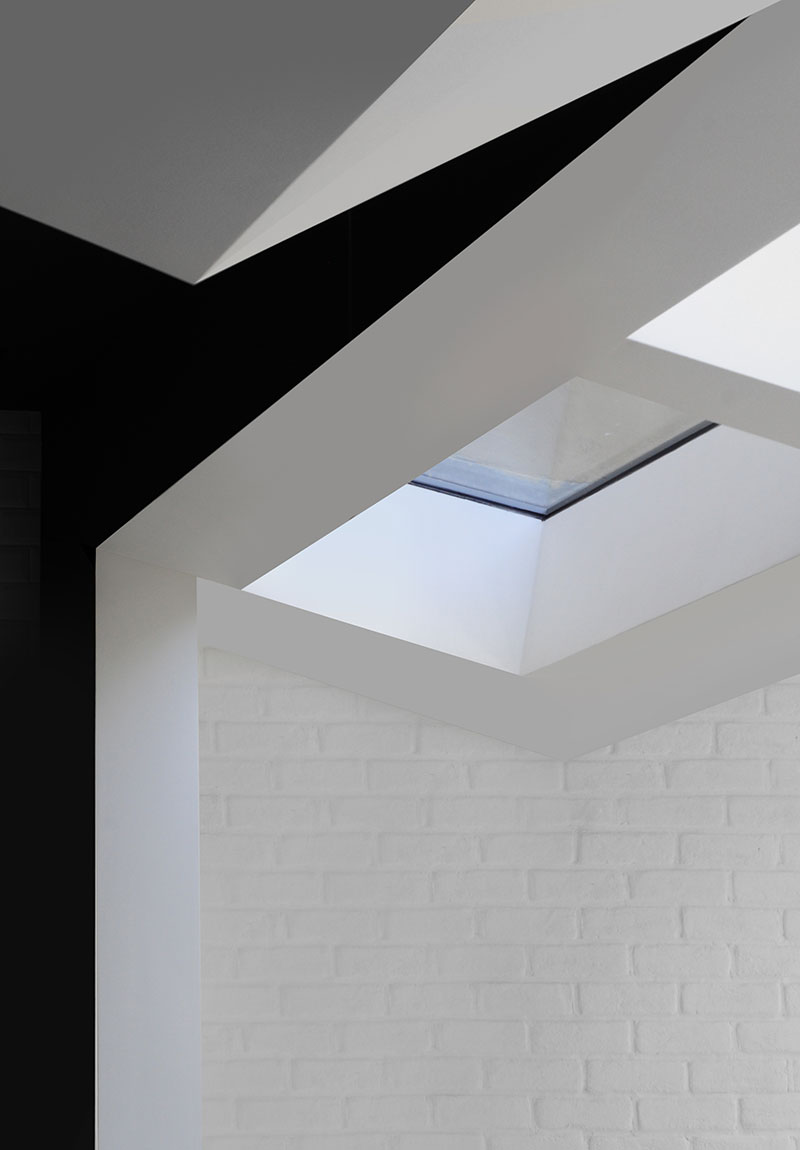 Architects: bureau de change architects
Photography: bureau de change architects