The Hotel de Ville Residence presented a tricky design problem to Architecture Microclimat: renovate an existing brick building with a modern extension that upgrades space and material without casting aside tradition. They've handled that transition with a steady hand, resulting in a shiny new experience that accepts the past and exposes the future to present something entirely fresh.
A crumbling brick facade is really all that's left of the existing structure, but it's enough to carry the thread of antiquity through the design. The home is in a historic neighborhood in Montreal that sees old homes lined up shoulder to shoulder and – according to city ordinance – must maintain its traditional appearance. But once you peel back that aging curtain you are engulfed in a modern enterprise of clean lines, interwoven public spaces, and a majestic full height-full width opening towards the back of the house.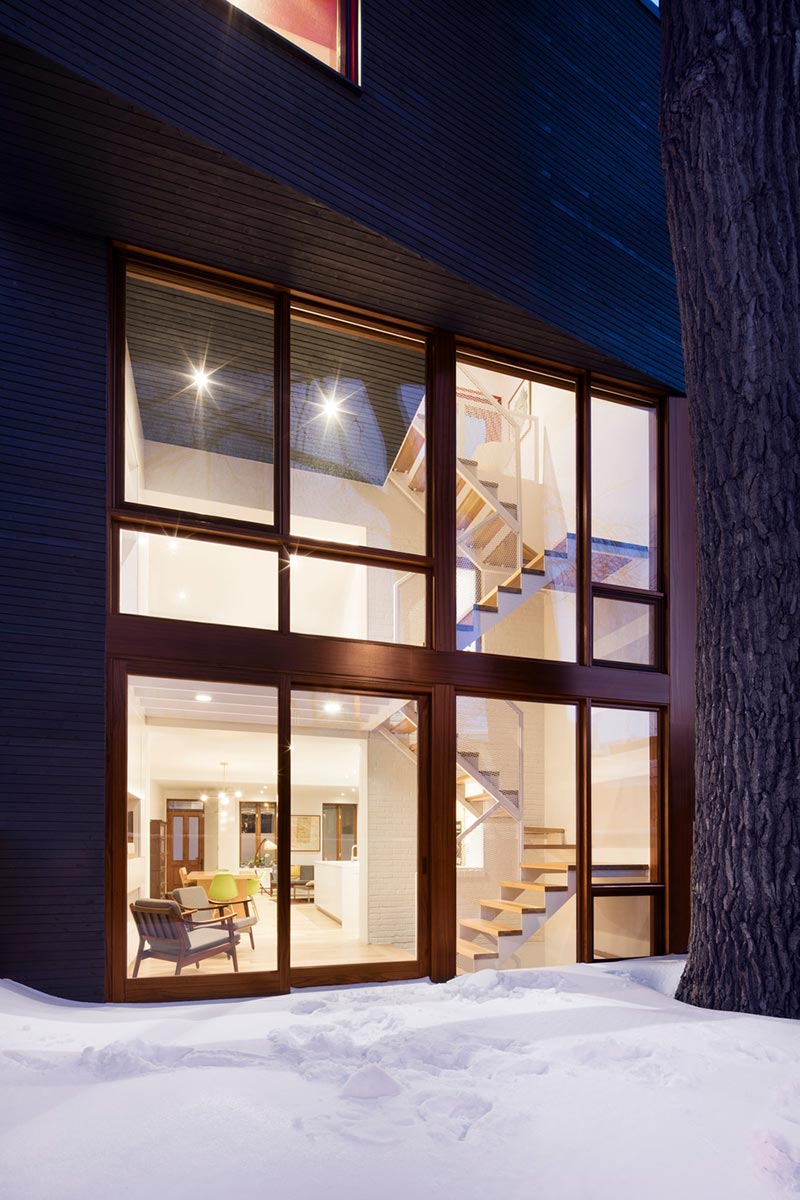 And that's where the design truly shines. Two of the three stories open completely to the rear yard, where views and light are filtered only by a stunning exposed staircase that works its way up and down a tight corner of the home, away from other primary functional spaces.
The addition expands further back terminating in a quaint garden that melts away from the lowest floor. The top floor cantilevers out with an angled monolithic mass that contains the master bedroom and provides a bit of covered exterior space for the garden below. It's a welcome bit of architectural drama absent from the traditional brick building it replaced.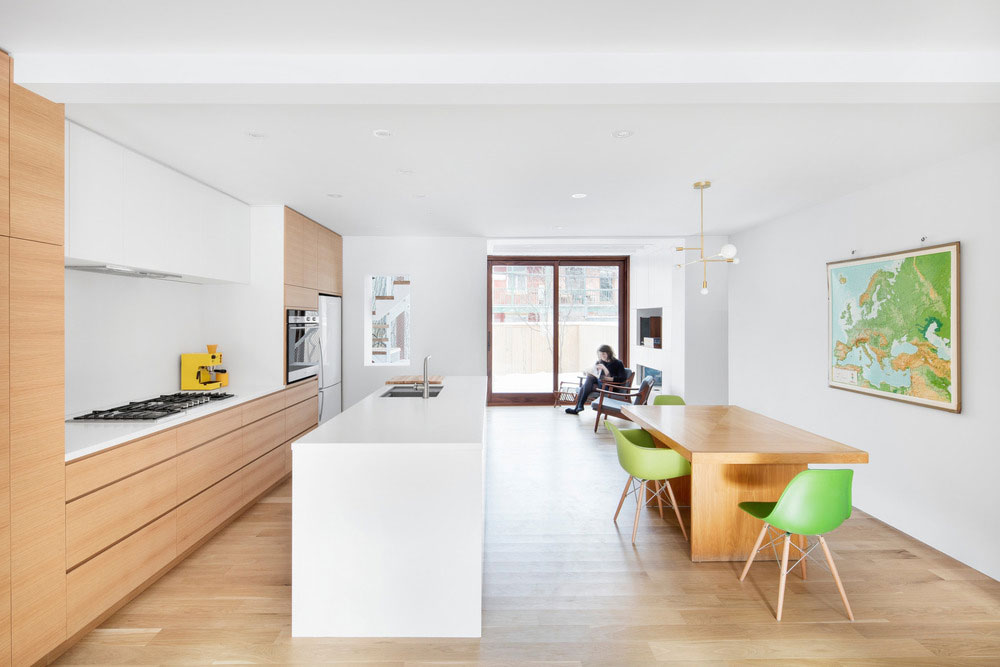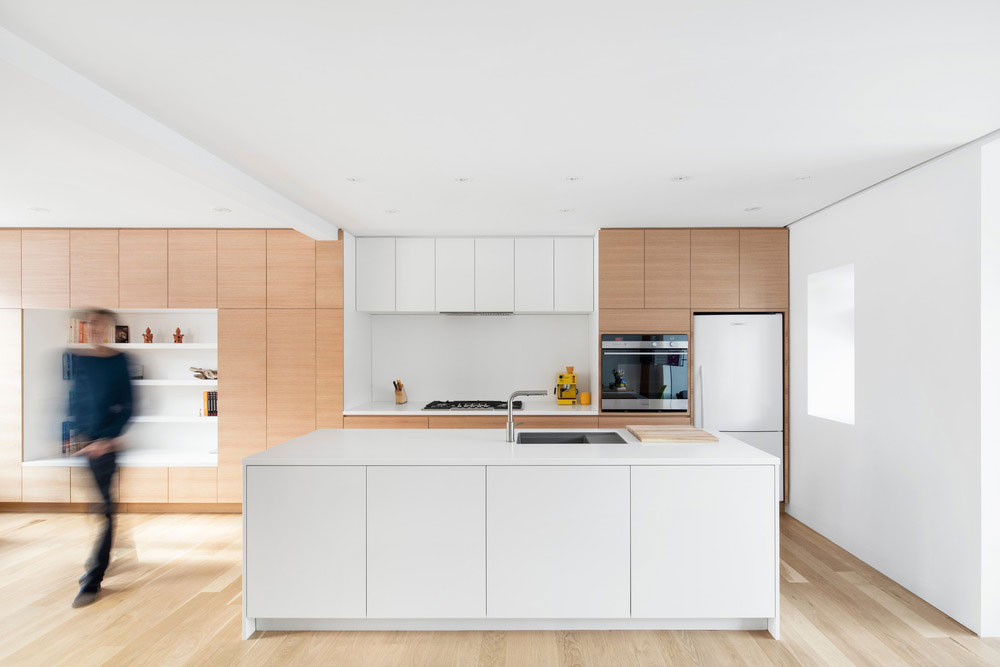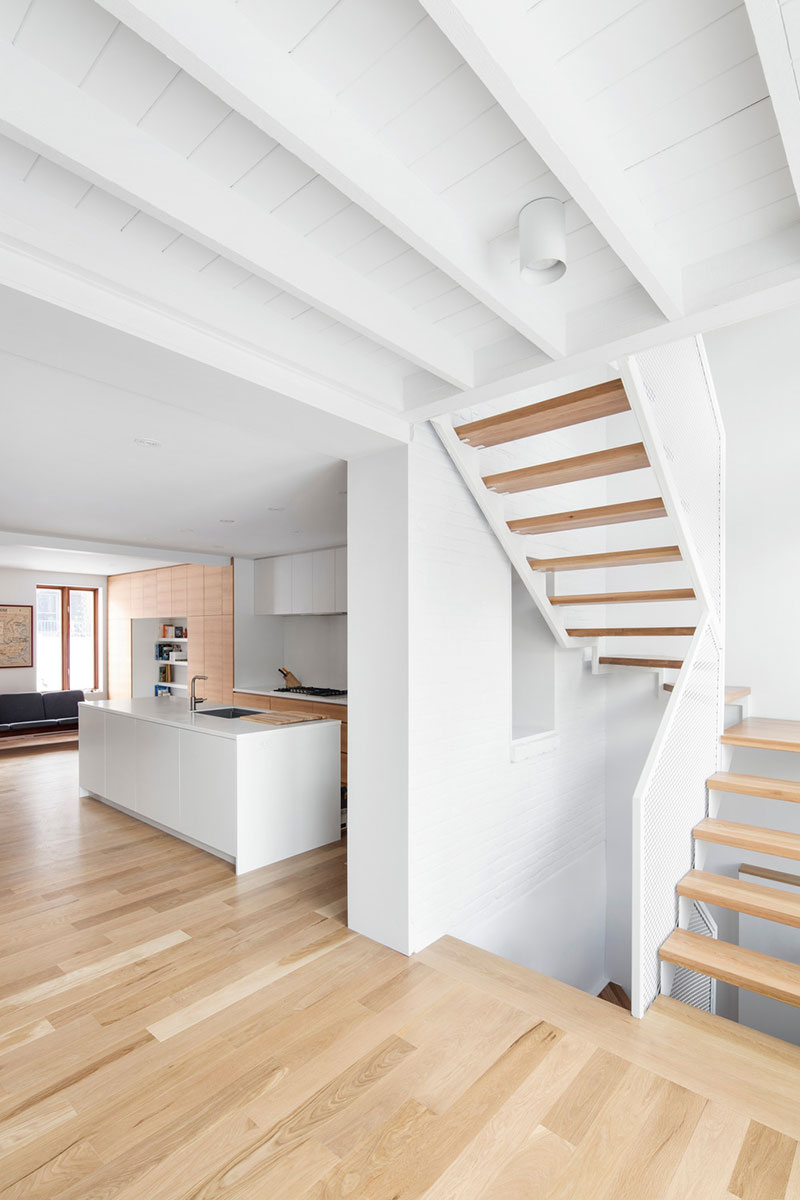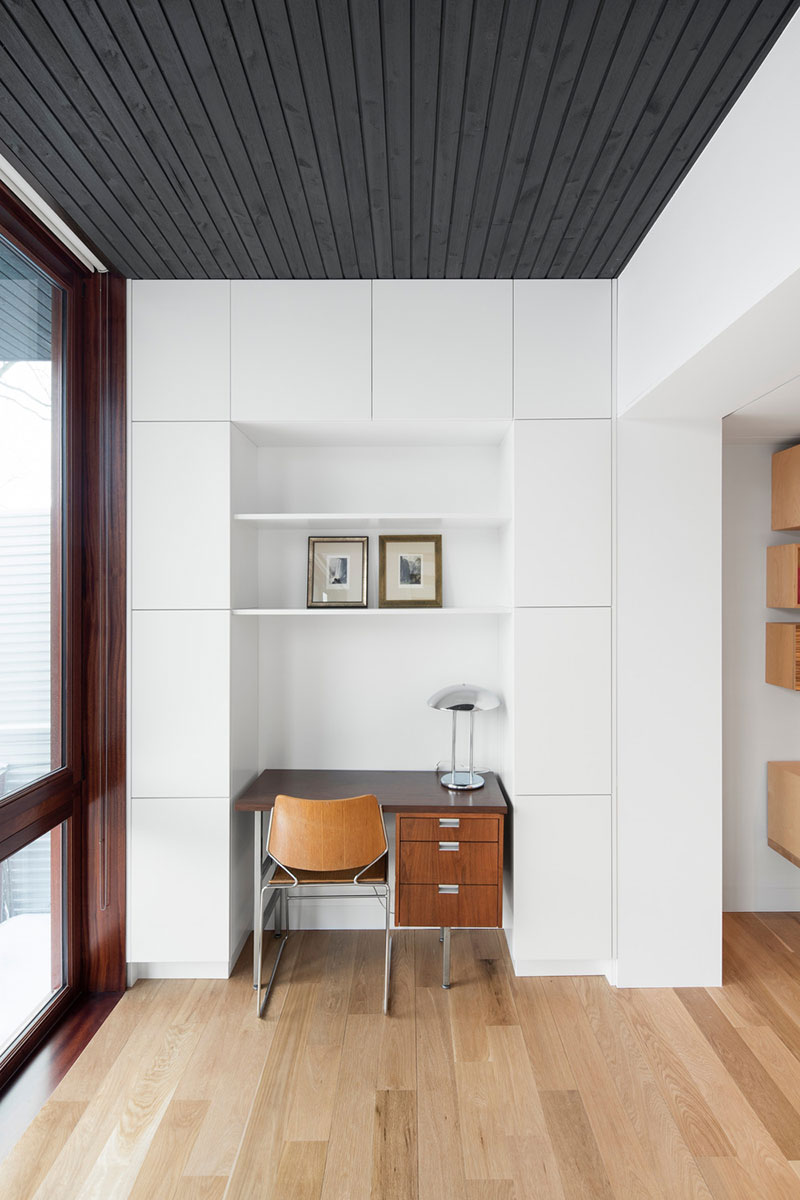 The Hotel de Ville Residence is a rare treat – a disguised wonder of modern design masked behind an aging facade of cracked red brick. Unfortunately, that wonder can only be experience by a select few who make their way past the front door and into the contemporary, free-flowing space it hides.
There are plenty of 'wow' moments scattered throughout the interior, most of which are pointed towards the flood of light and air provided by the rear openings. Every space is finely crafted, paying homage to tradition while looking to the future.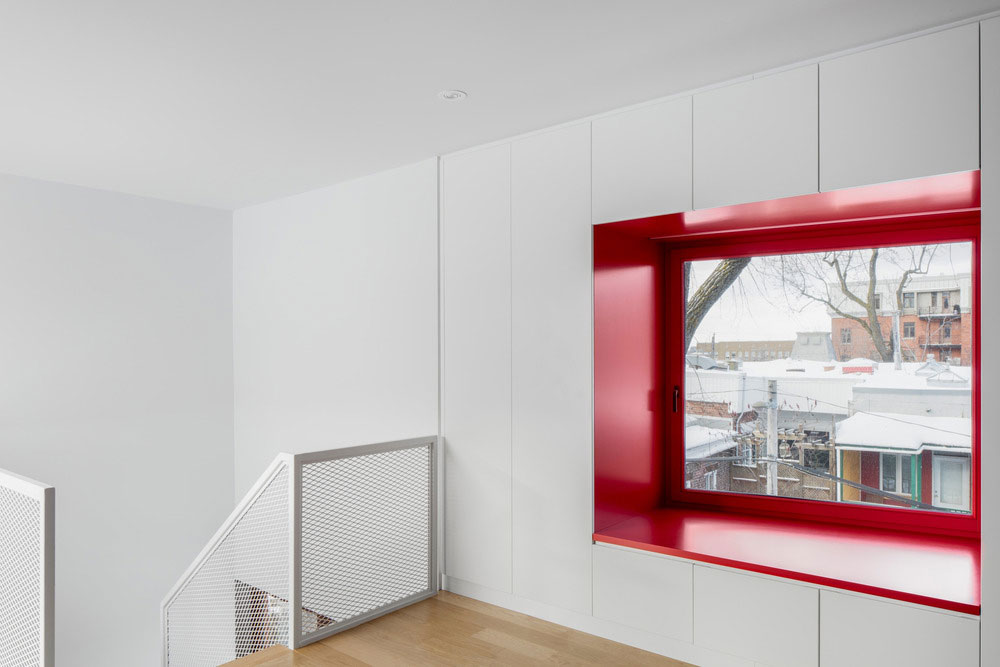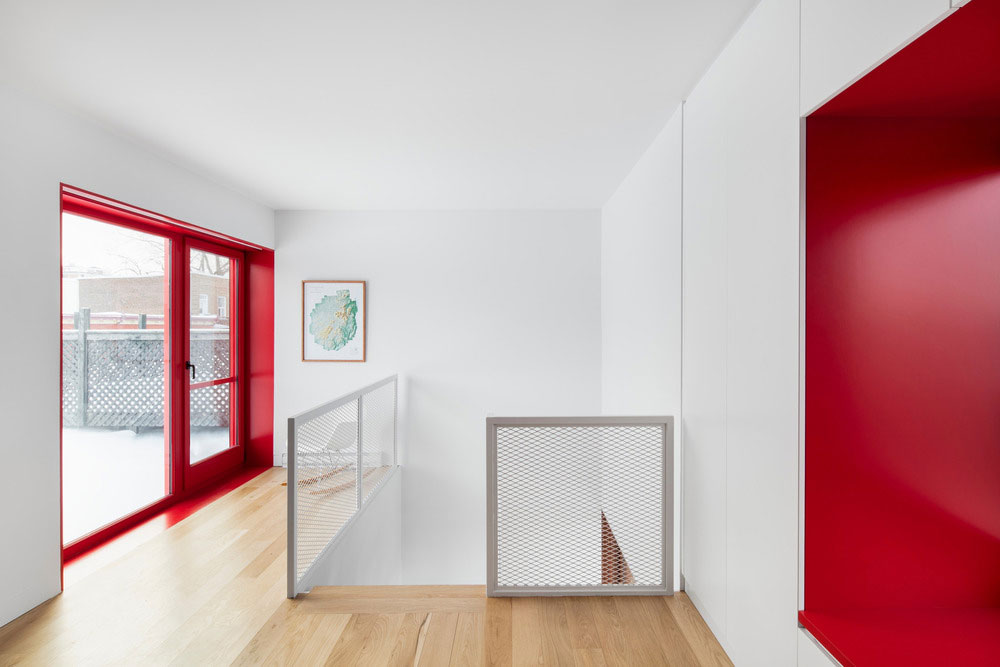 Architects: Architecture Microclimat
Photography: Adrien Williams