Generator Amsterdam is a remodeled university courtesy of DesignAgency, who took this former learning center and turned it into a hostel fueled by great design, artistic expression, and clean comfort.
Known for it's good times, Amsterdam is a longstanding charmer for Europe's backpacking crew, but these sleeping quarters take the regular hostel traveler and transports them into a classy sleeping space unlike any hostel they have likely stayed before.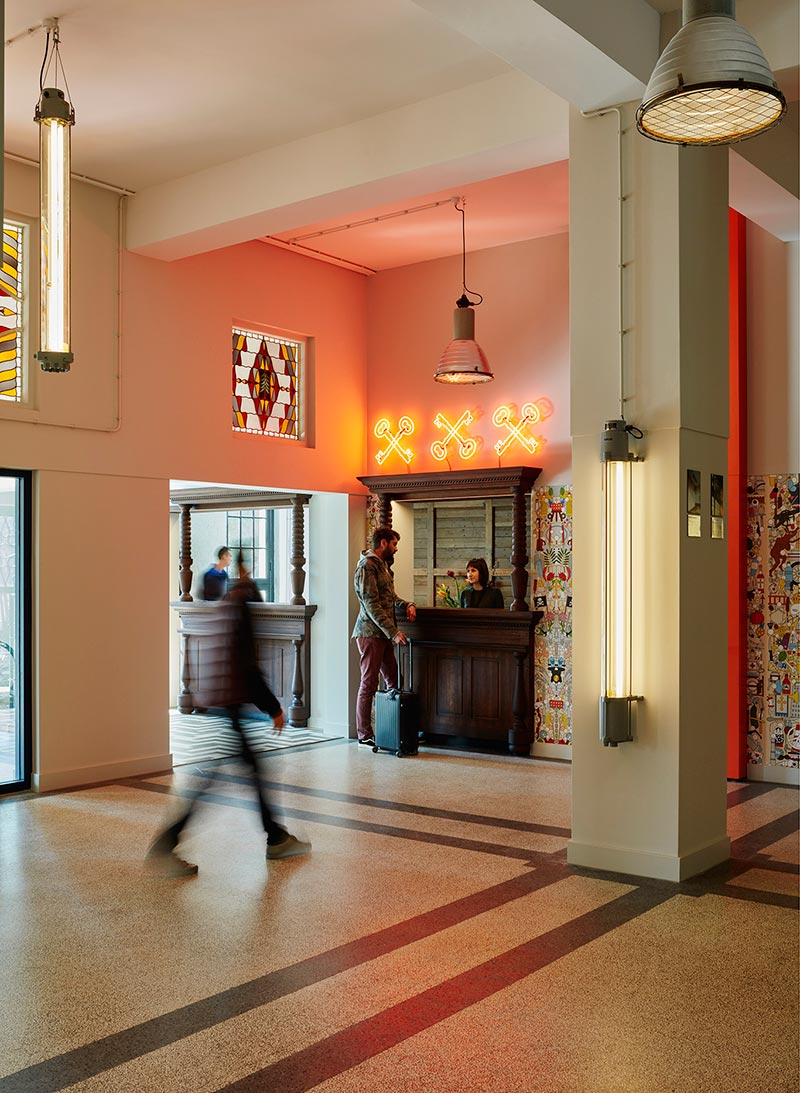 Situated within the quickly rising Oosterpark area on the eastern side of the city, this previous zoological university now boasts of a lecture hall that has been turned into a hip bar, with benches perfectly perched above beer taps and a caffeine-at-the-ready espresso machine.
Over the bar hangs a plethora of Edison-type stringed lightbulbs – a signature chandelier by Blom & Blom – all backed by a chalkboard with the daily drink menu displayed.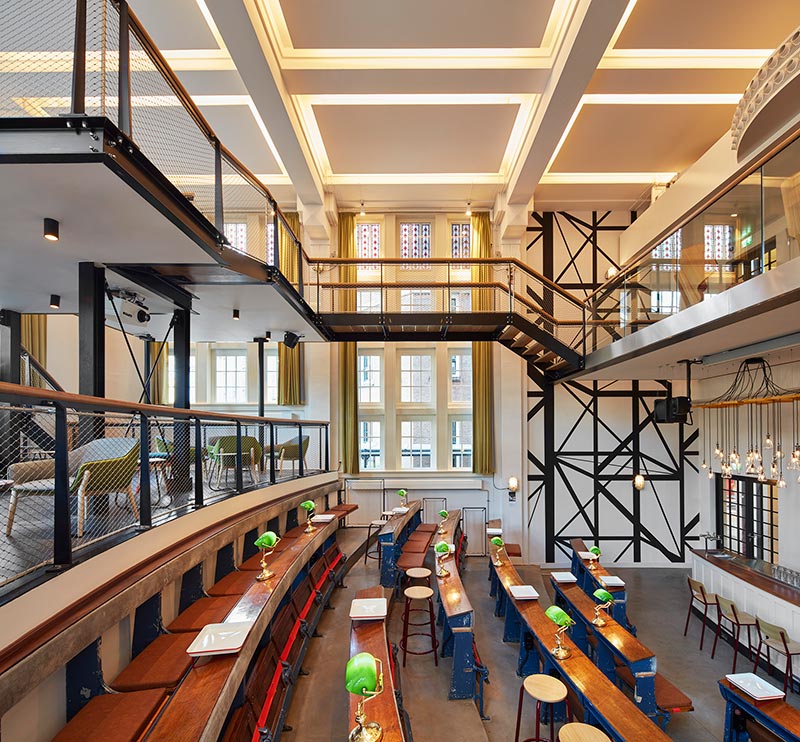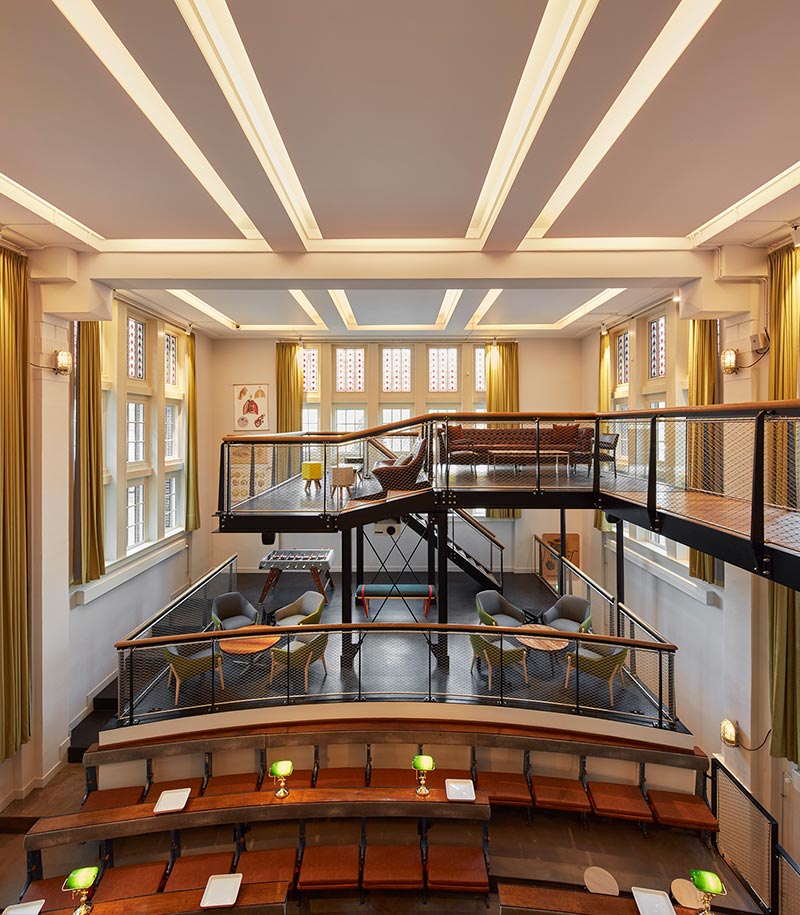 The once-library is now a private events room, and the boiler room has become a secret late night bar – making this former university perhaps one of the best "ironic" stops on an Amsterdam tour.
Offering 168 rooms that deliver accommodations for 564 weary travelers, each room is a delight unto itself; and with the hostel displaying sweeping views, eclectic artwork, and fun-filled social areas in which to gather, it is sure to draw throngs of adventures keen on sharing their traveling experiences in a space once used to inspire – and now utilized as an inspiration.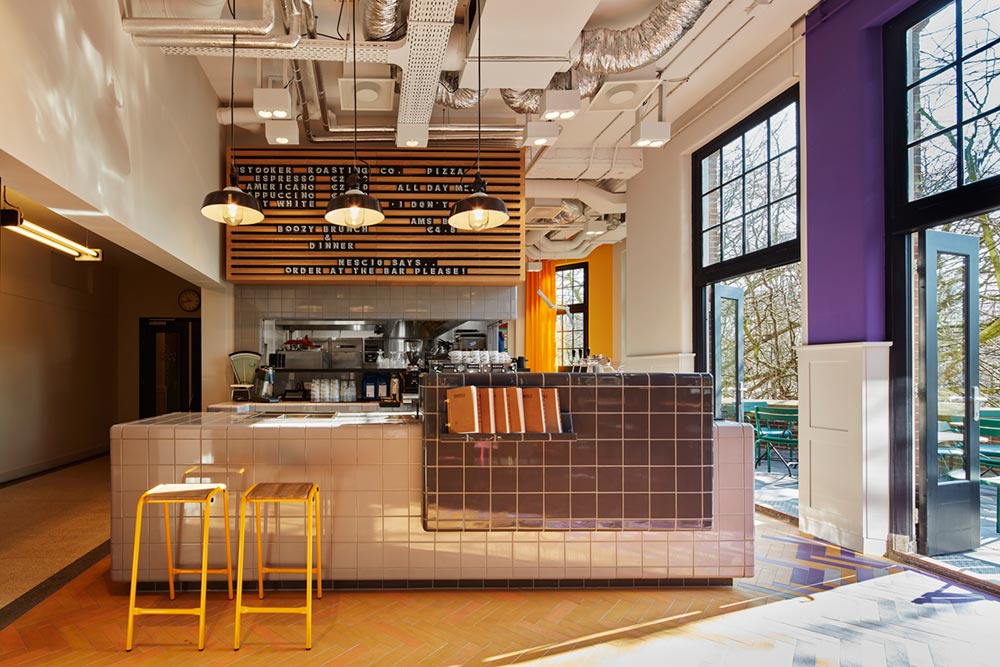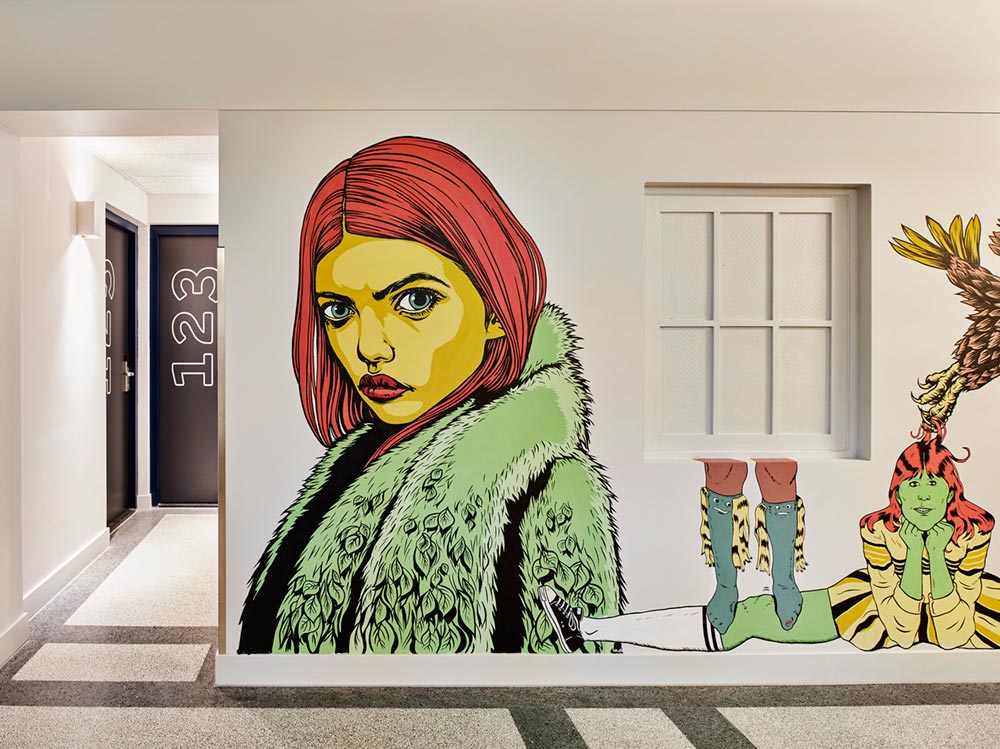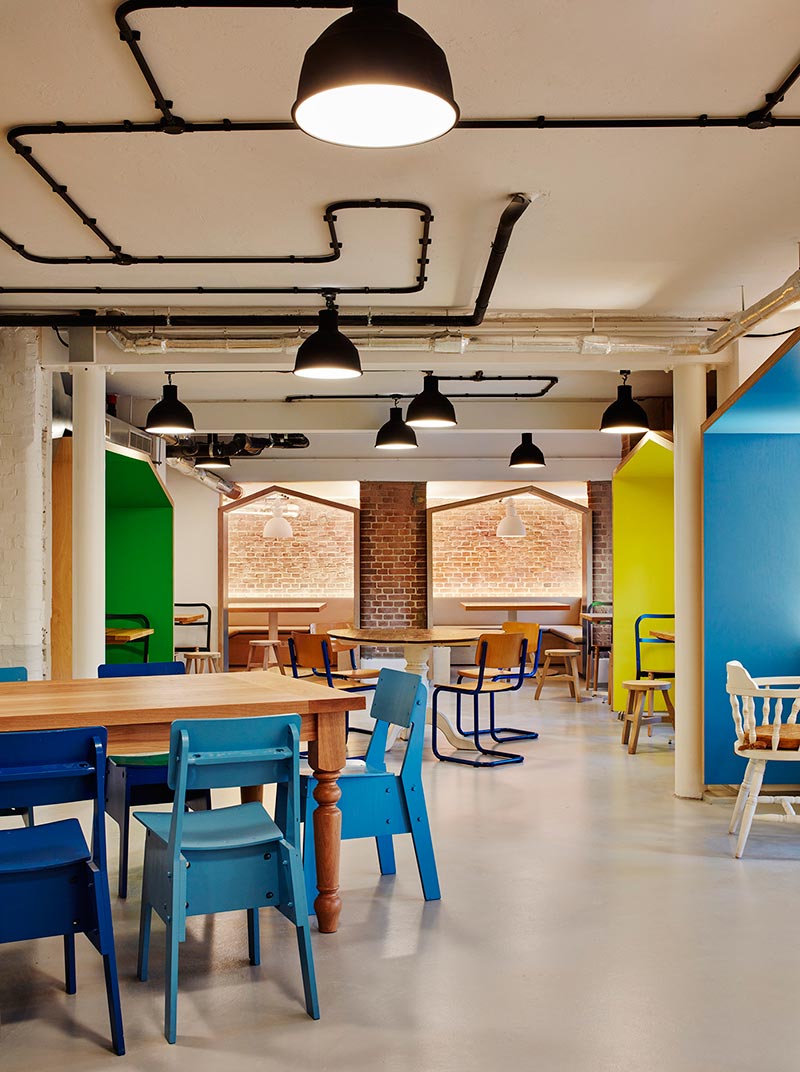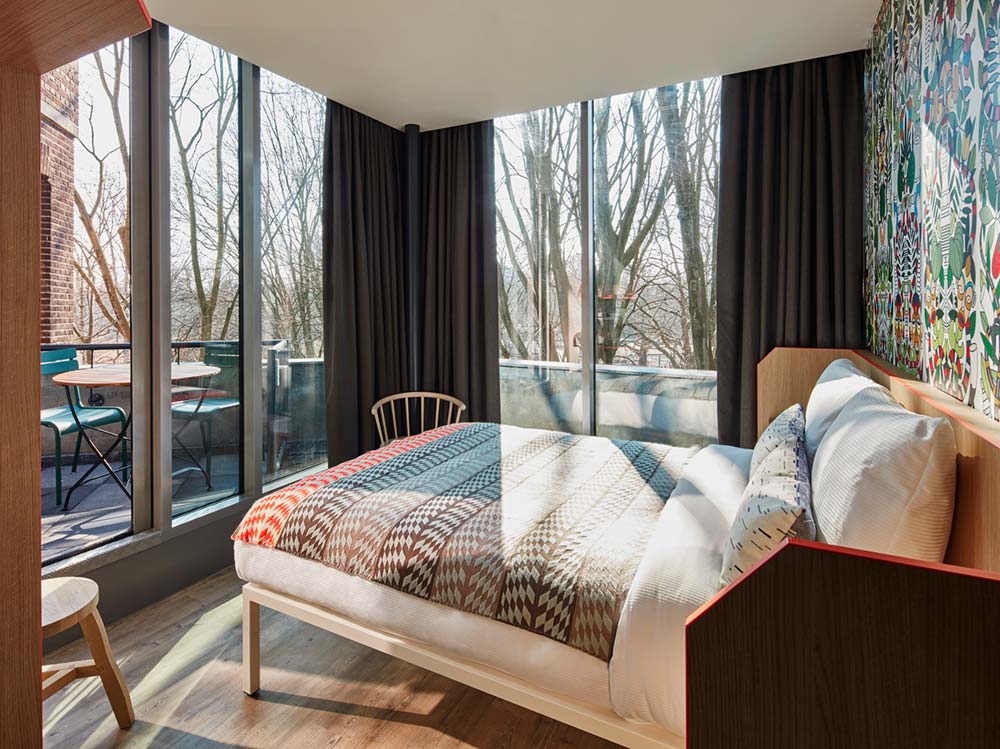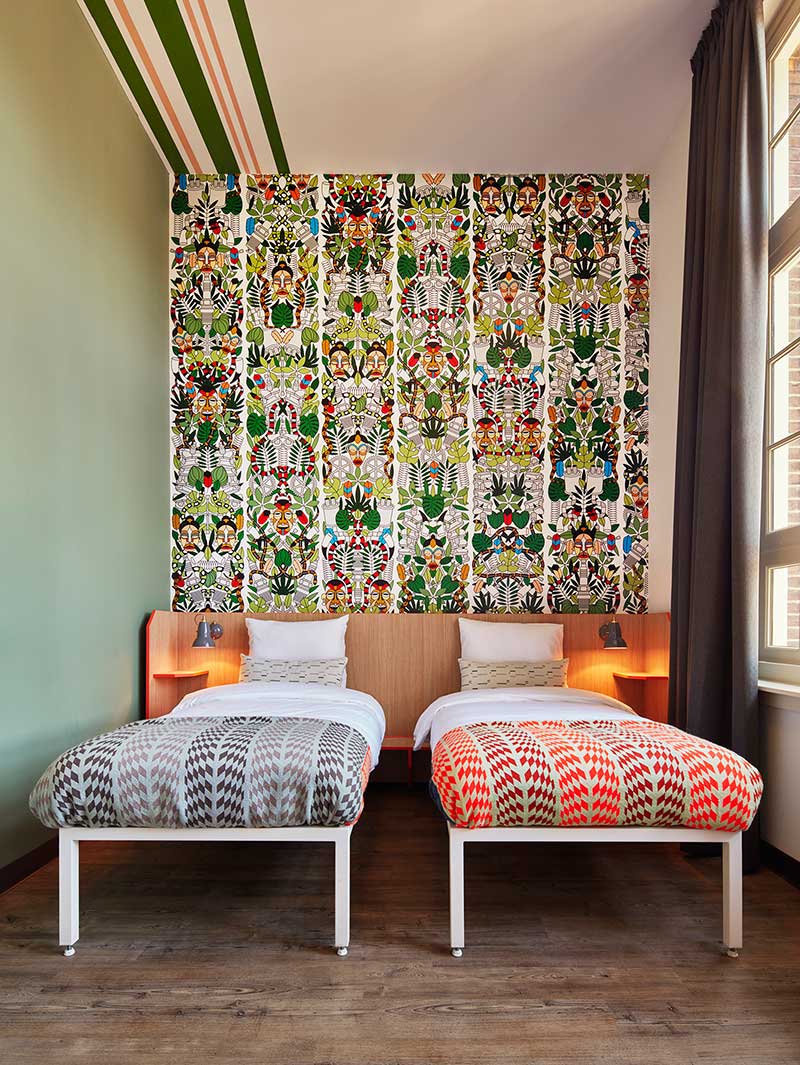 Generator Amsterdam
Photography: Nikolas Koenig