After decades occupying a quaint plot of land in Le Plateau Mont-Royal, the Saint-Andre Residence was due for a much-needed face lift. Naturehumaine Architects took on the task, promising to give the home a contemporary extension without sacrificing the historic nature of the street-facing facade. The result is a simple, bright, and complimentary overhaul that remembers the past as it catapults into the future.
The front facade remains largely unchanged. It is composed of original red brick they architects were careful not to leave behind. But they didn't stop there. The character of this material is carried throughout the renovation. Even as new exterior materials such as aluminum clad windows and metal panel siding are introduced, an adjacent section of brick is never far away. The designers even went so far as to model the added spaces on an angle, further differentiating the new from the existing.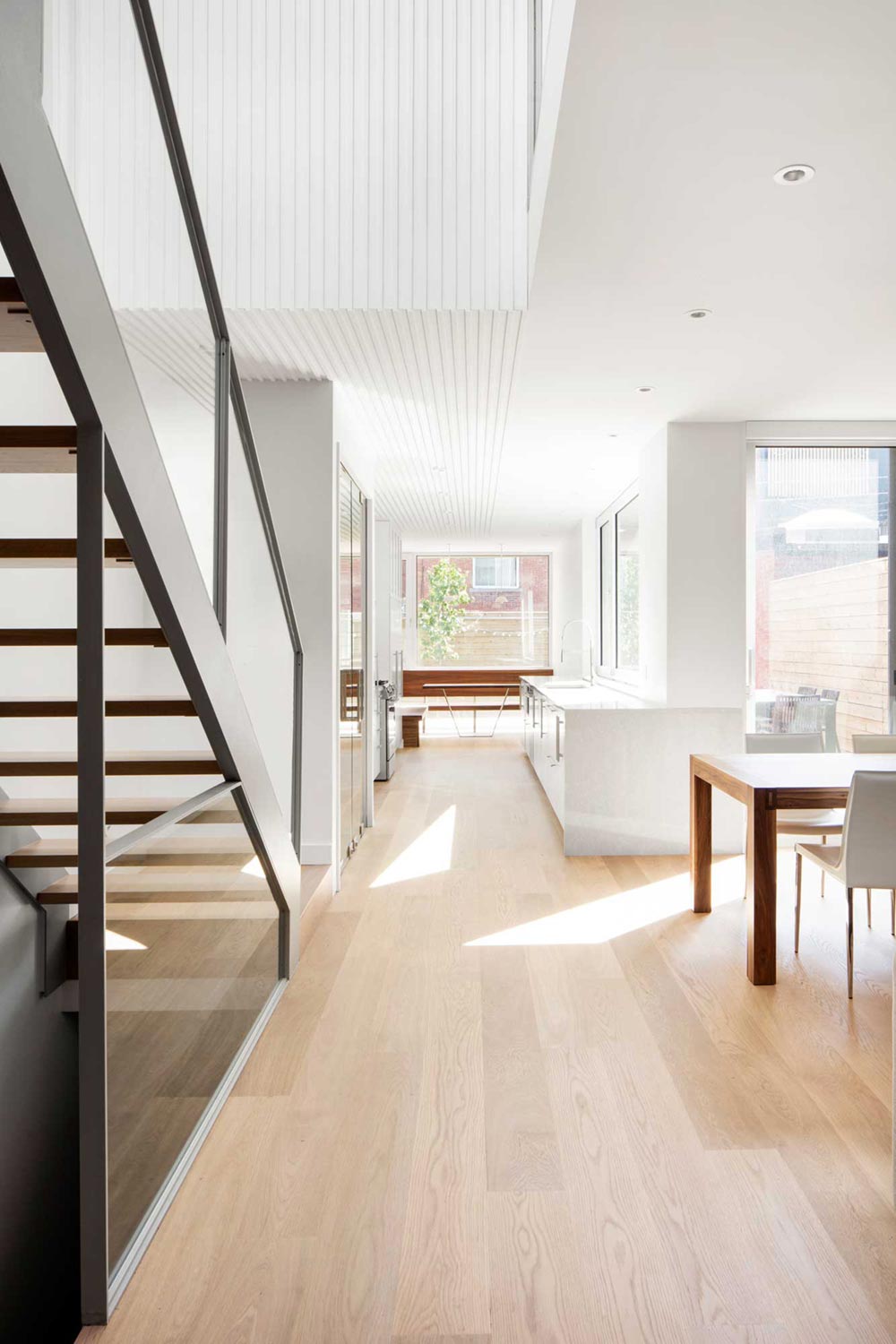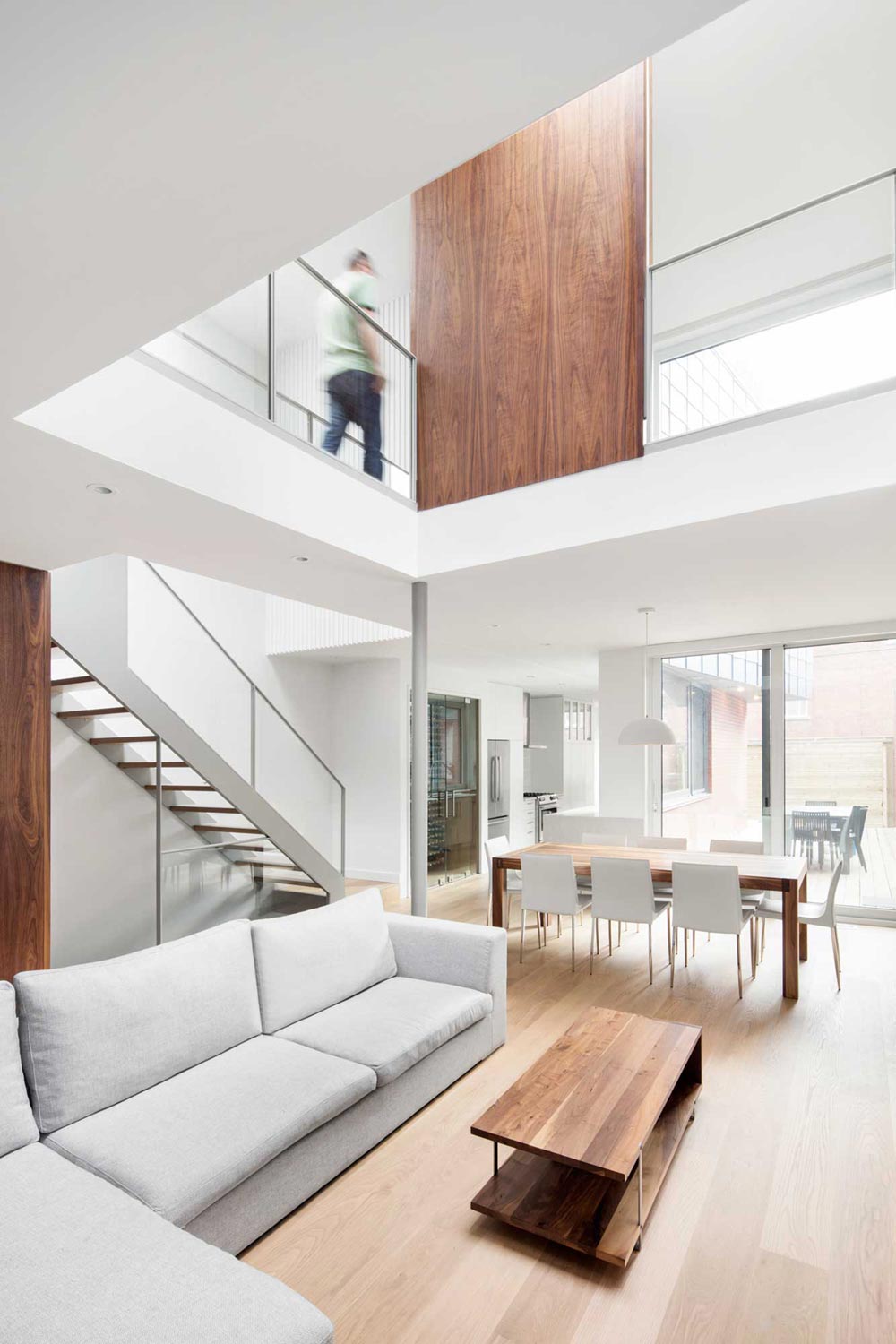 The house sits on a narrow lot that has been inverted to focus a majority of views towards the rear yard. There, a deck wraps along one side towards the dining area as the angled, contemporary added mass looms above. Large sliding glass doors and fixed windows let in plenty of natural light and ventilation. Most of the public spaces occupy the ground floor, where the rear and side yards act as an appropriate extension of interior space.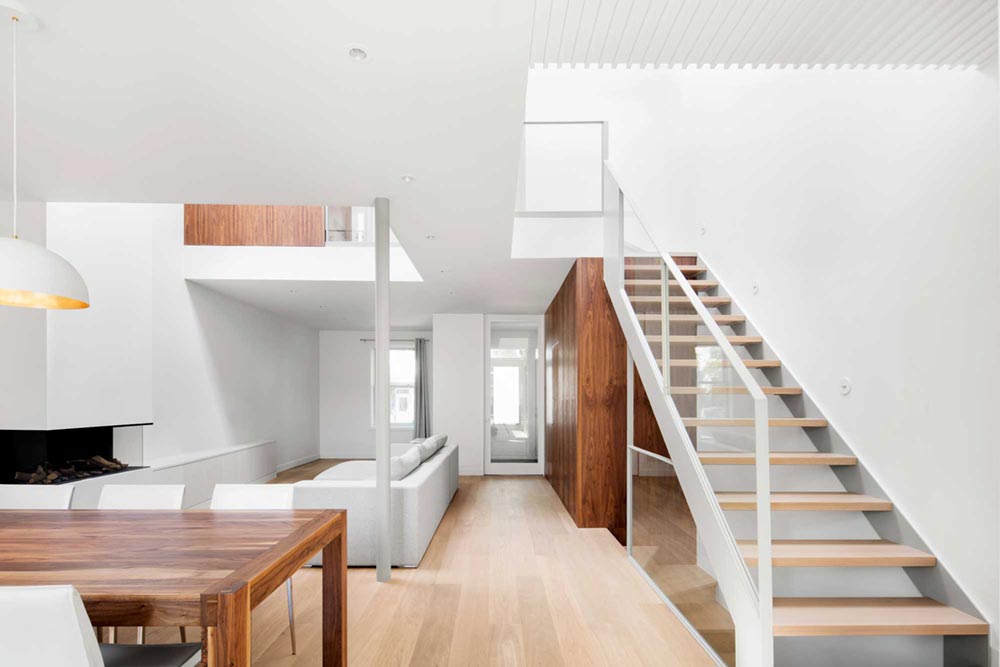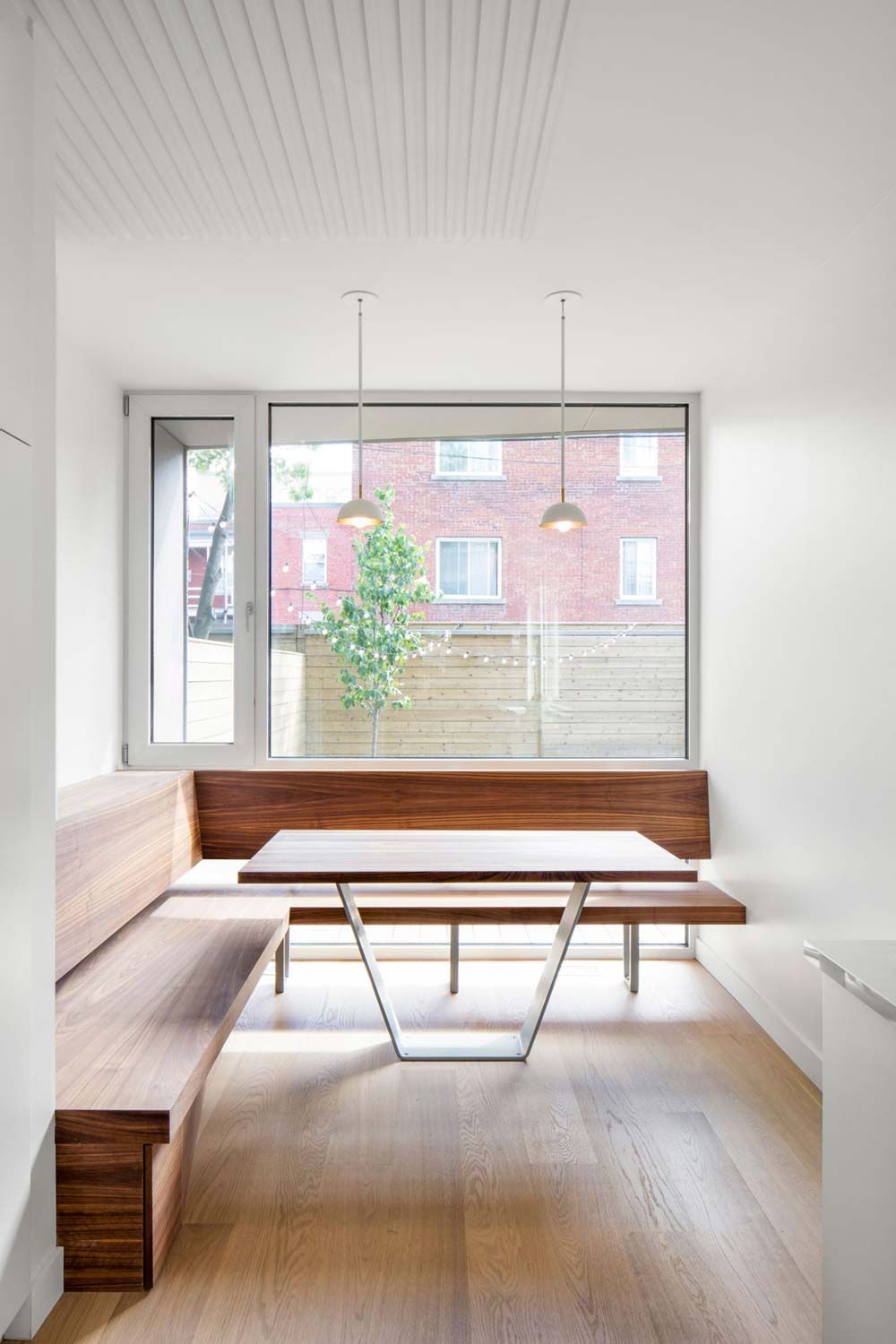 Speaking of interiors, they have been stripped down and reorganized to provide a more functional floor plan for the home owners. A few wood accents aside, almost all surfaces are blanketed in a creamy white coat of paint, adding to the sense of air and lightness as the lower floor opens to several well-placed double height spaces. There is an intense volumetric quality of space that occupies much of the interior.
Remodels and additions are often handled with a clumsy sledge hammer and an appetite for destruction. The Saint-Andre residence reminds us of the importance that comes with preserving the past. And while much has changed with this contemporary redesign, the character of the original residence is retained in a way that perfectly straddles the line between enhancement and restoration.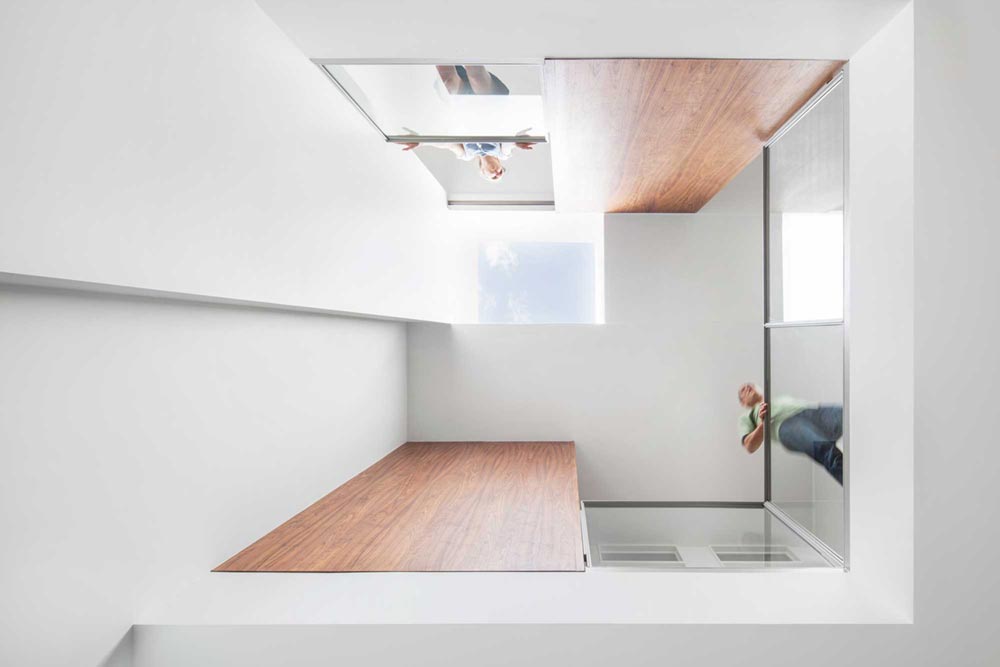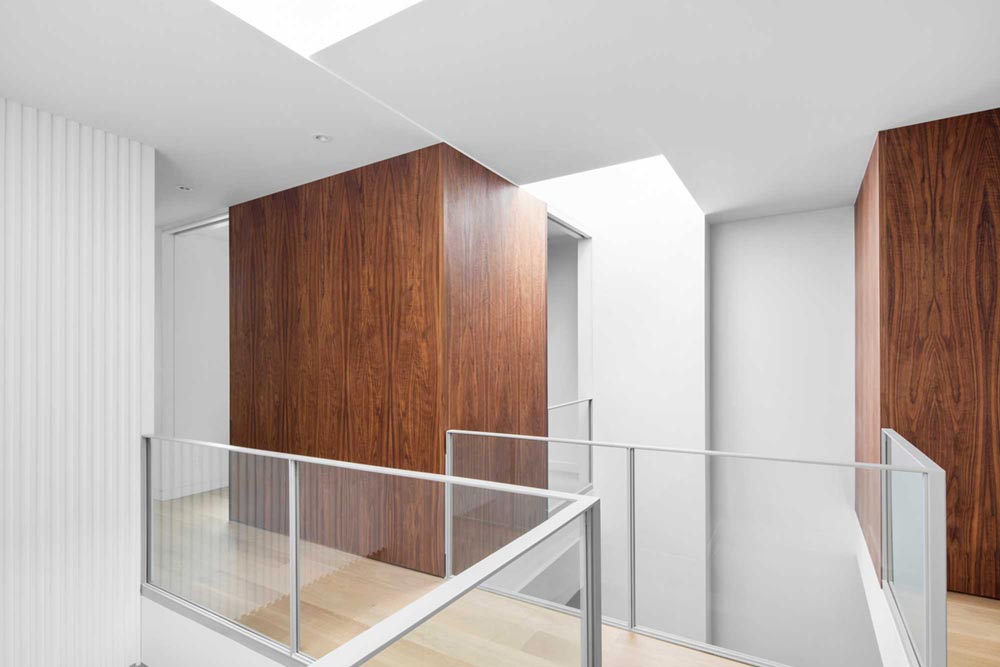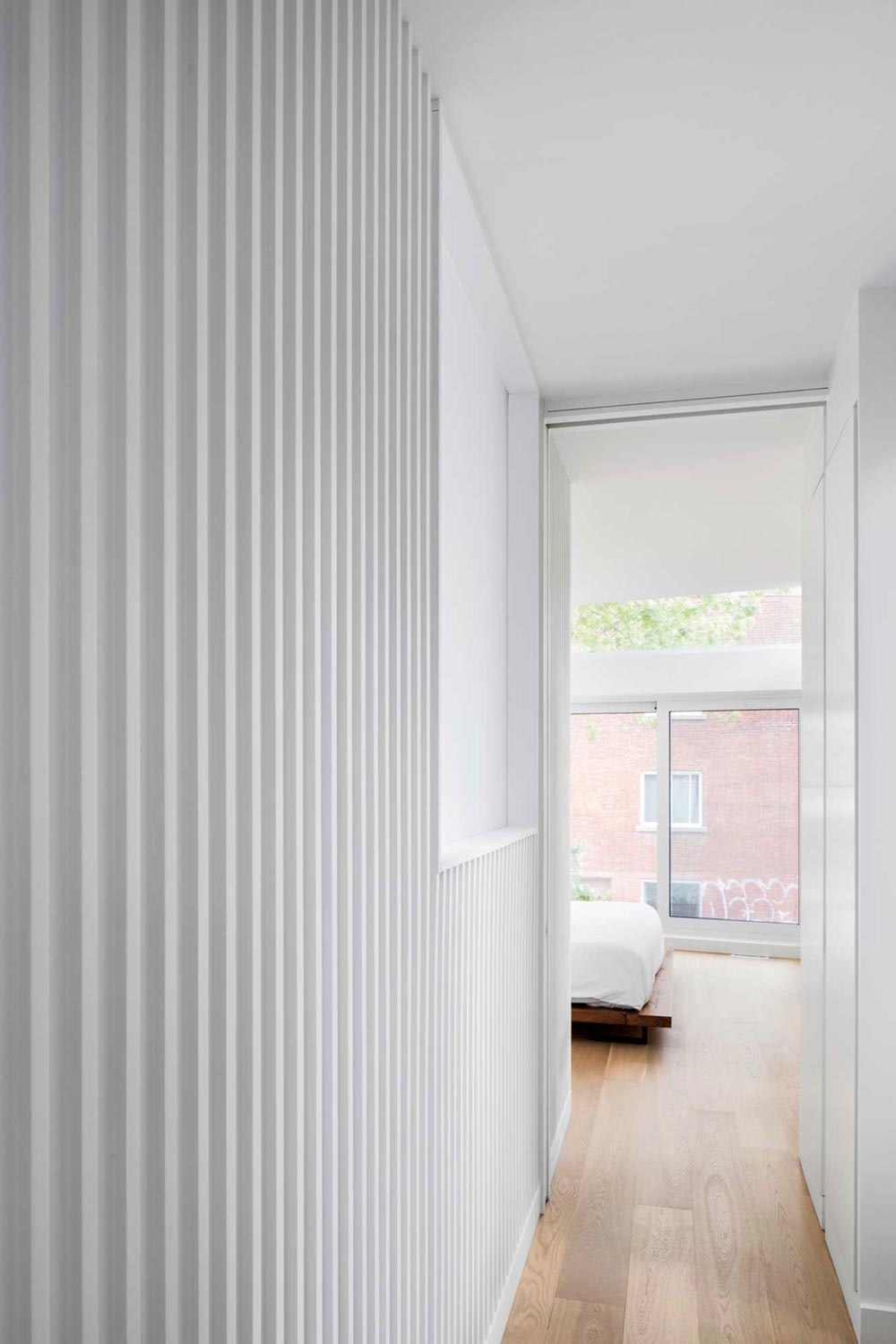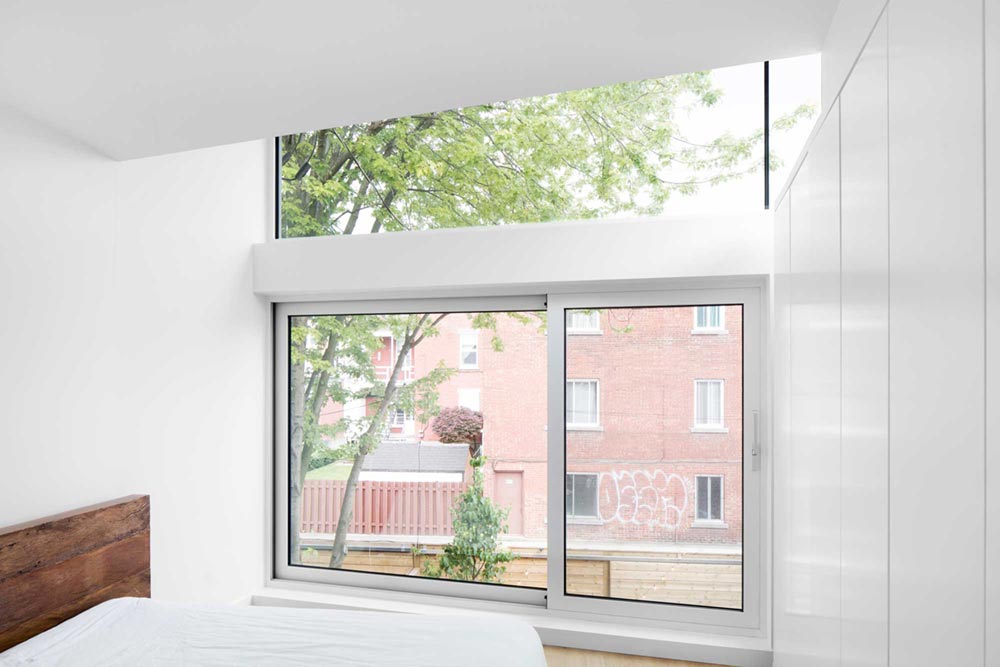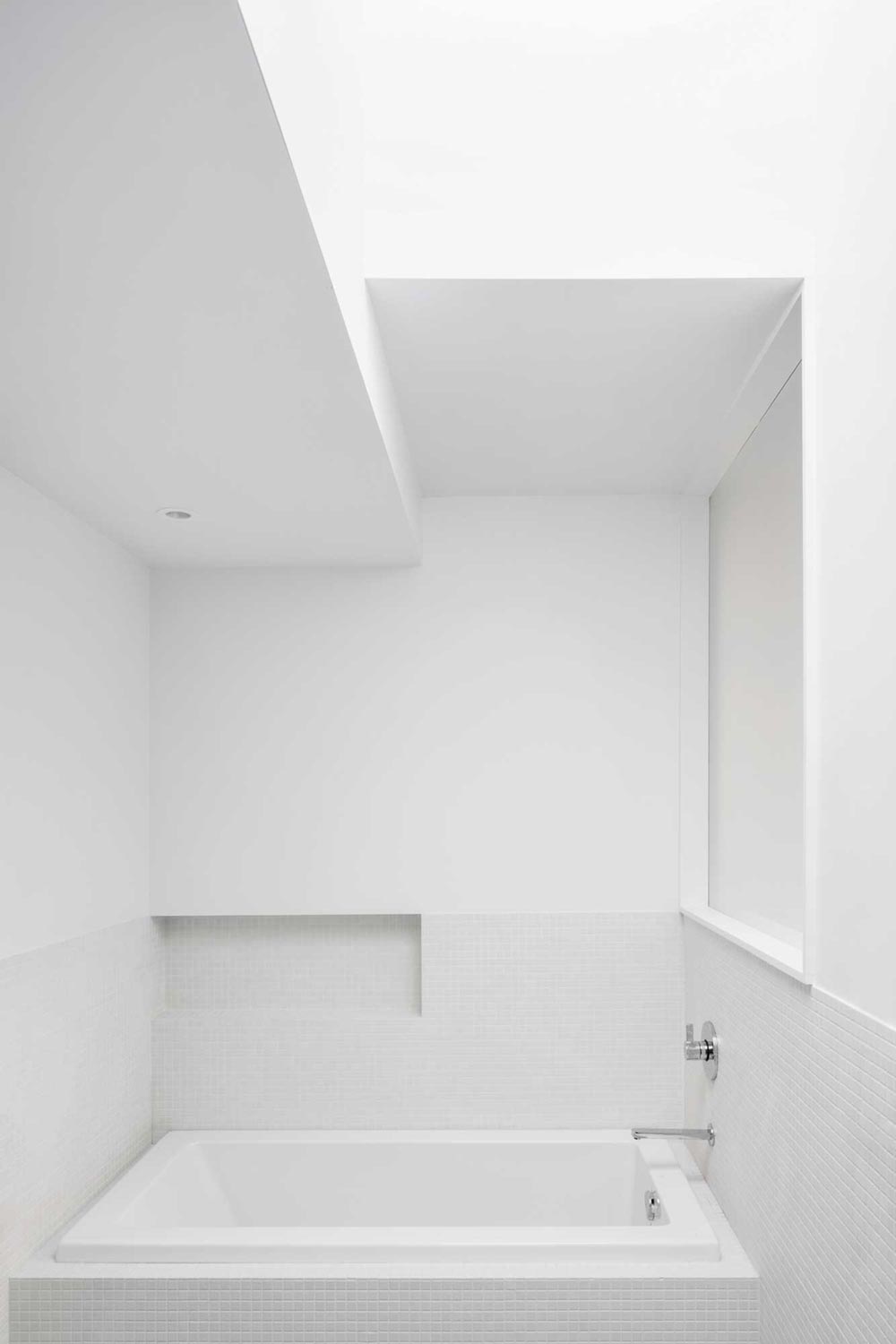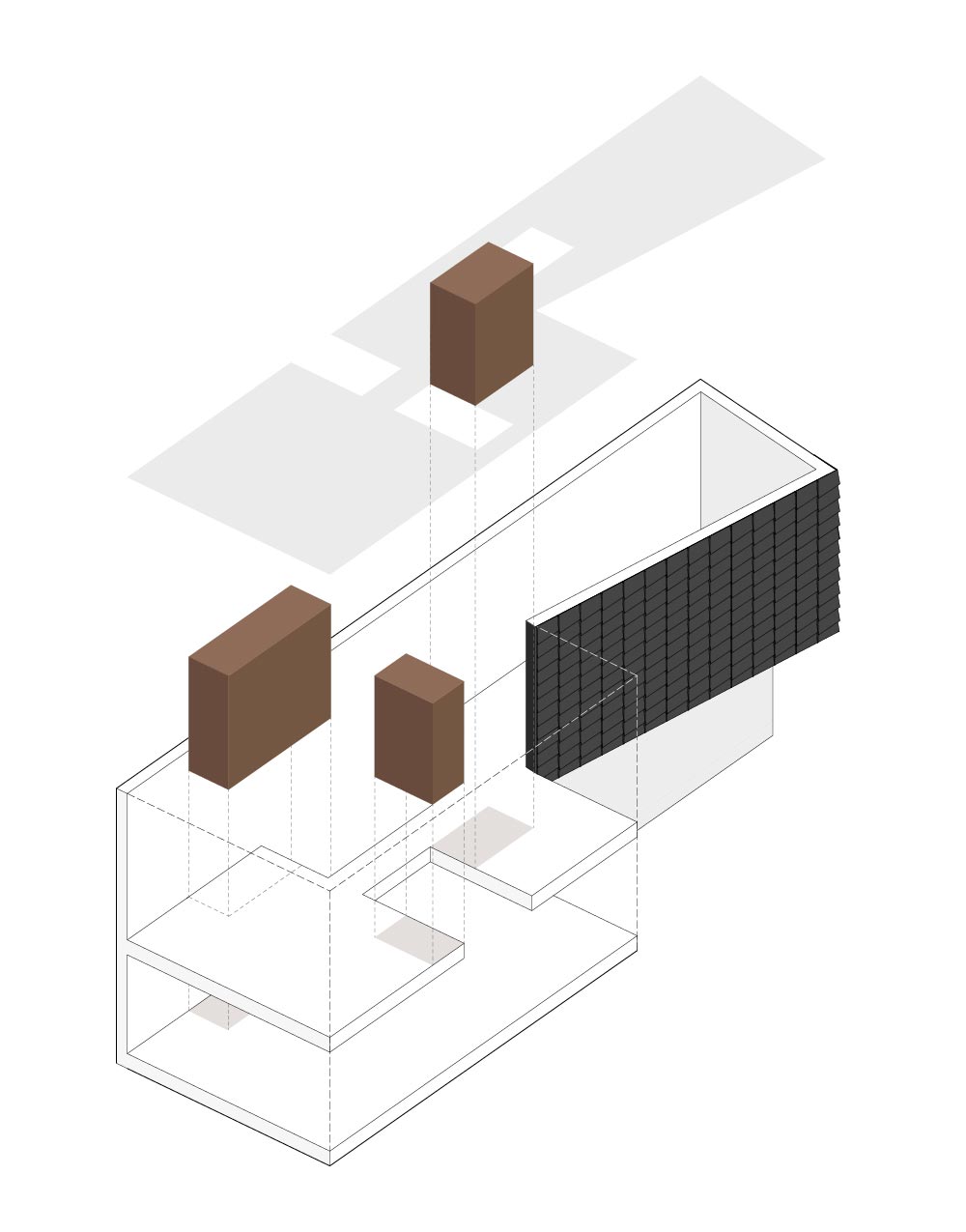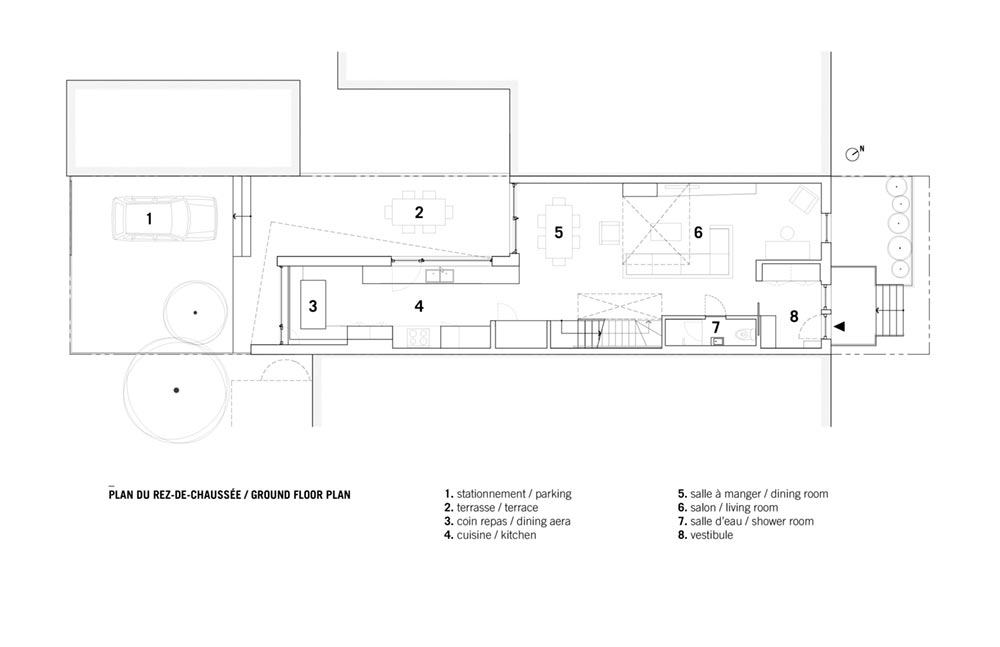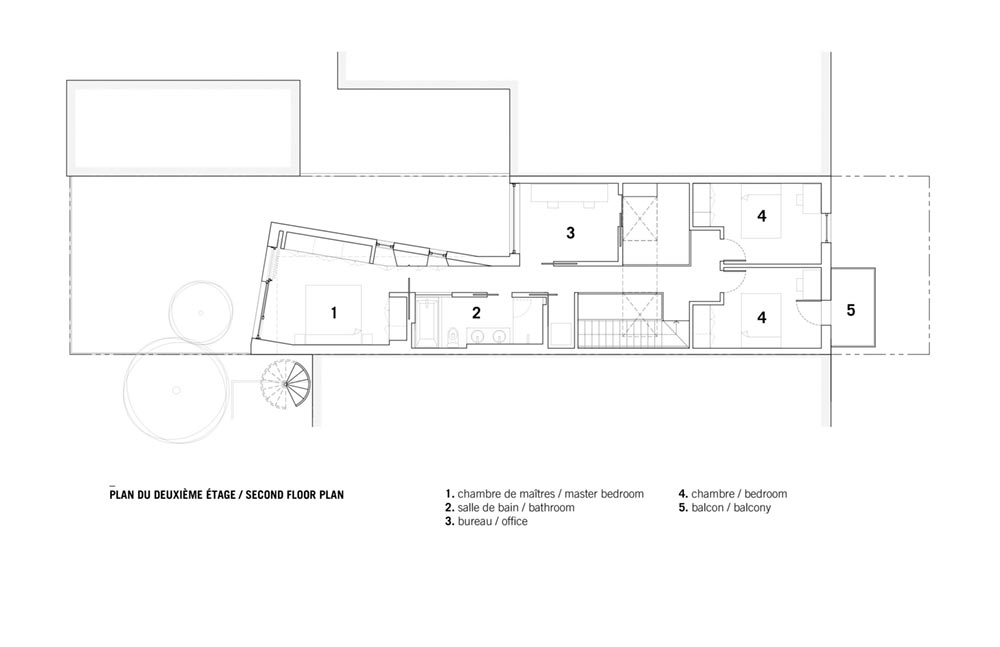 Architects: Naturehumaine
Photography: Adrien Williams