The Warren Cottage is one of few remodels or additions to be included on the shortlist of London's design award, Don't Move, Improve! The award is given to high architecture achievements in projects that preserve an existing condition while adding contemporary materiality and spatial awareness. McGarry Moon architects hit it out of the park with the Warren Cottage, a design achievement that never shies away from doing something different, while remaining inherently familiar.
An old brick cottage in the outskirts of rural London provided the inspiration and conceptual backbone for this new addition project. The designers were tasked with adding functional space that embodied the modern nature of today's latest trends and material expressions. The result is a geometric collage of stark concrete planes, interjected glazing panels, and an experiential high that will have you leaving your visit with a dropped jaw.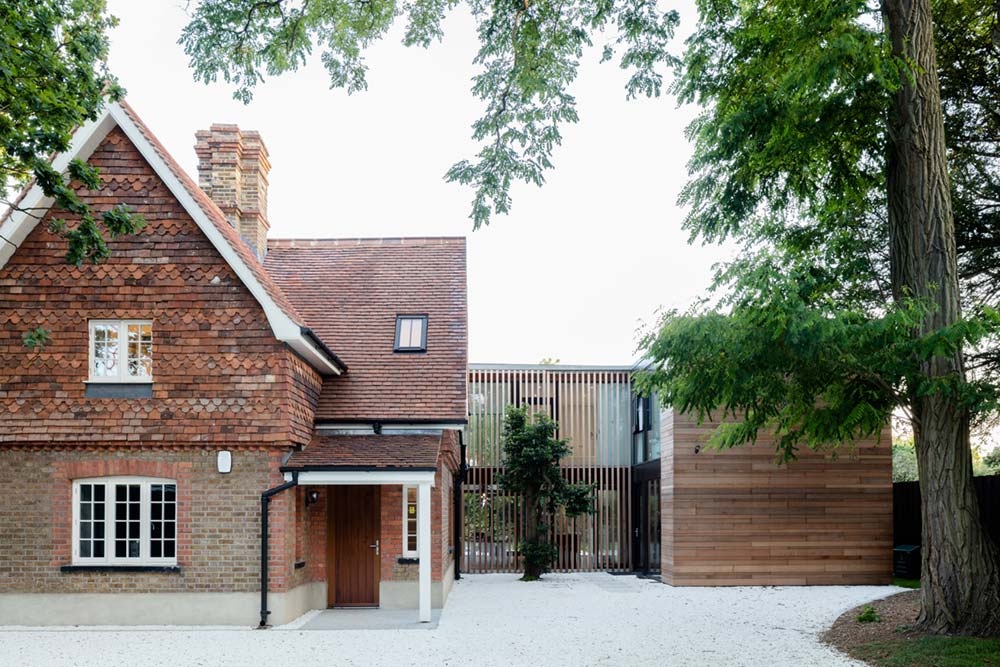 Between the old and the new spans a glazed transitional gasket that is faced with uninterrupted vertical wood slats. It provides some visual relief to the stark contrast between the old farmhouse and the modern shell that rests a mere 20 feet away. It acts as an entryway as well as a vague connection between past and present. Behind the wood slats are floor to ceiling panes of glass providing privacy to the living area beyond without sacrificing views out. This is a common theme with the Warren Cottage addition – being careful to allow ample view to the beautiful British countryside that lingers around the property.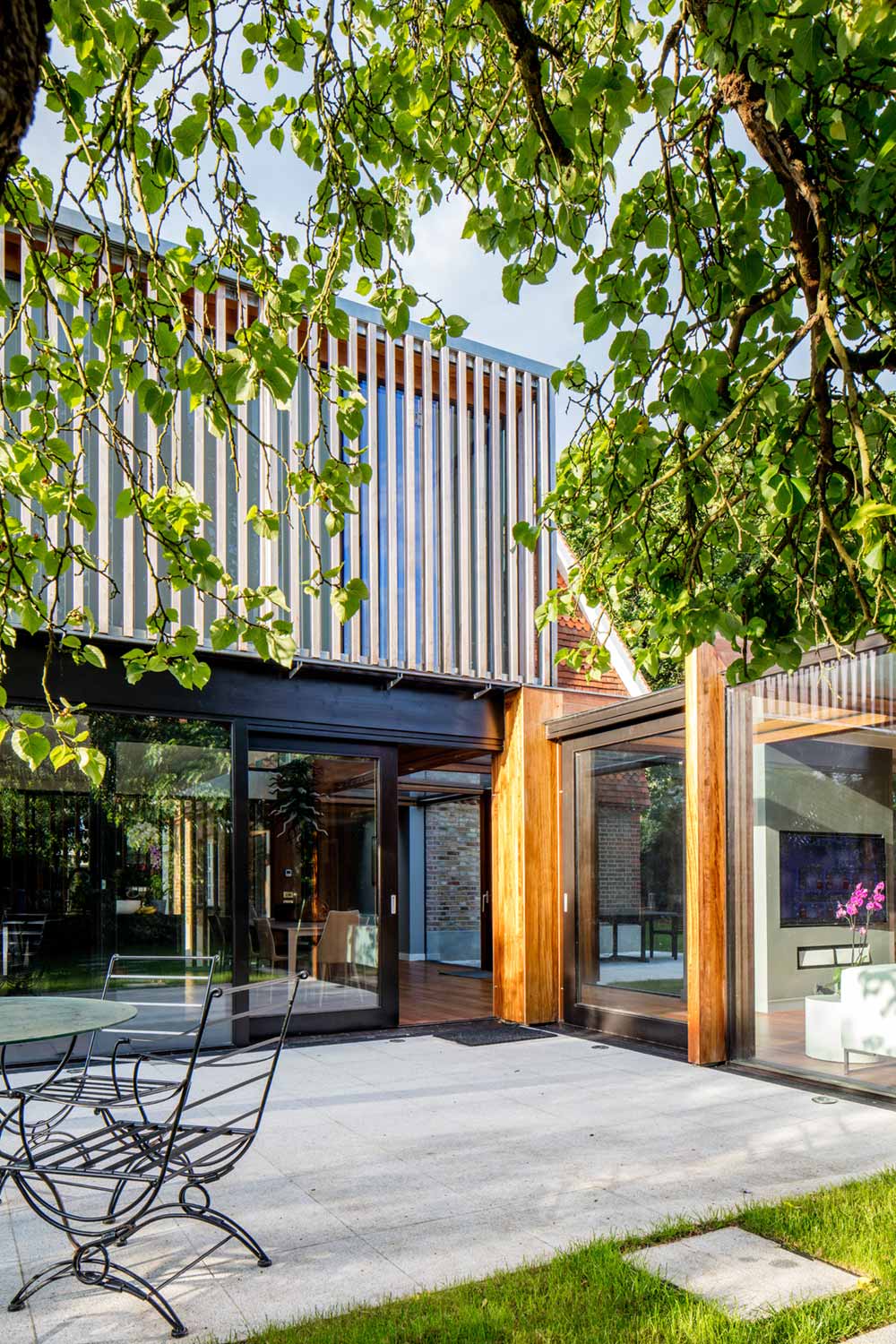 Board-formed concrete is everywhere. It makes up a majority of the addition's exterior material expression by way of a somewhat faceless wall and a series of L-shaped structural buttresses that flank the transition space. The abundance of concrete grounds the structure firmly on the site, and does well to play off the brick and stone masonry that compose most of the existing structure's exterior.
McGarry Moon architects have done well to mix two opposing architectural styles in a cohesive package that makes no mistakes about its place in history. Old and new have been unapologetically fused with little attempt to pretend otherwise. This brazen sense of creation is what makes the Warren Cottage so fantastic, as it casts contemporary waves upon a once lonely old farmhouse.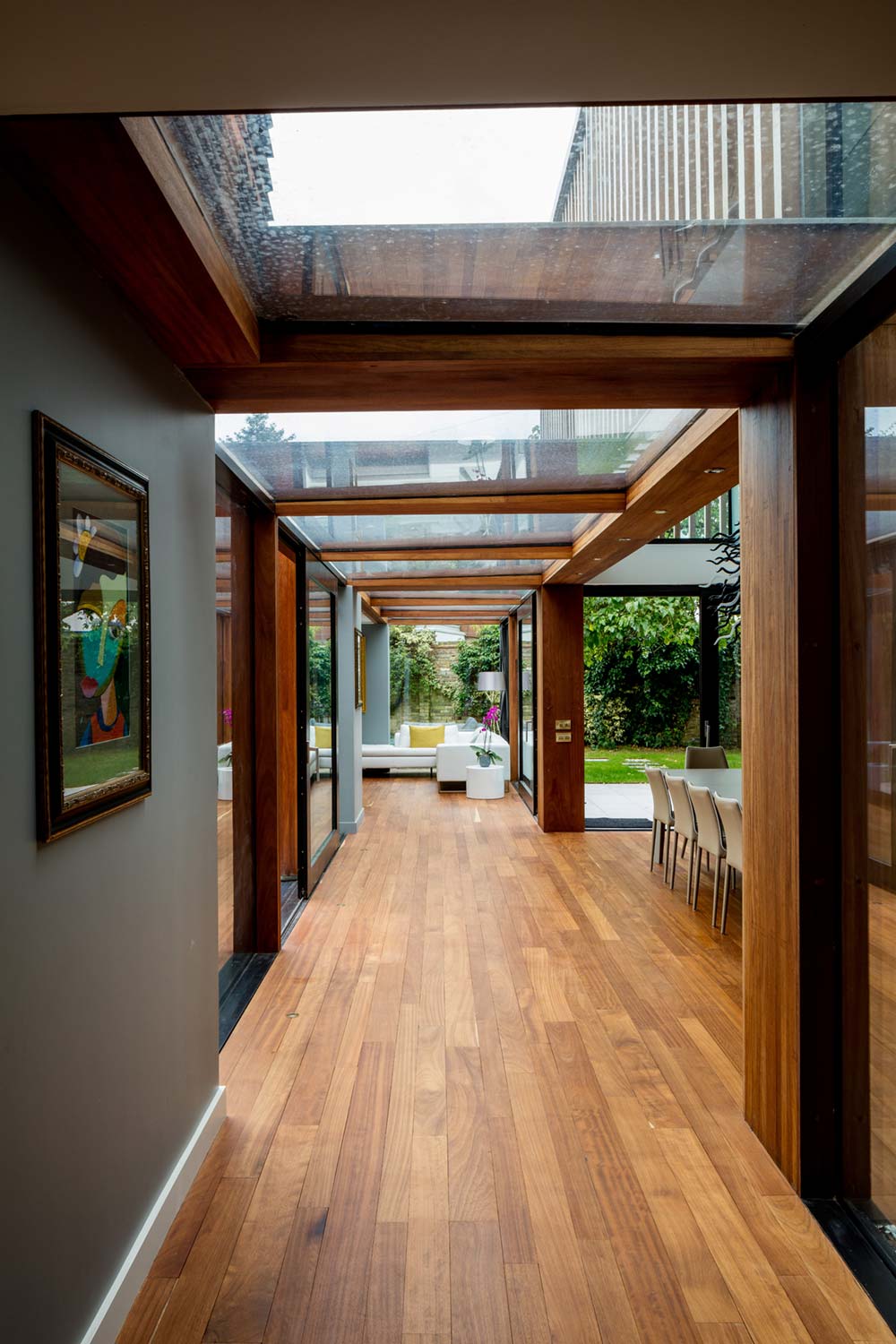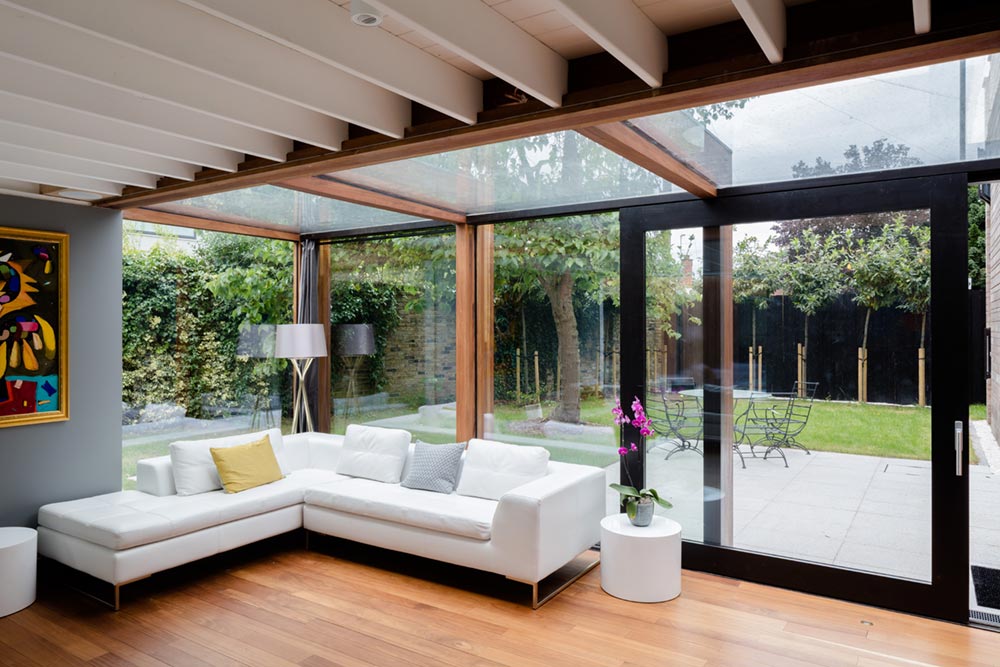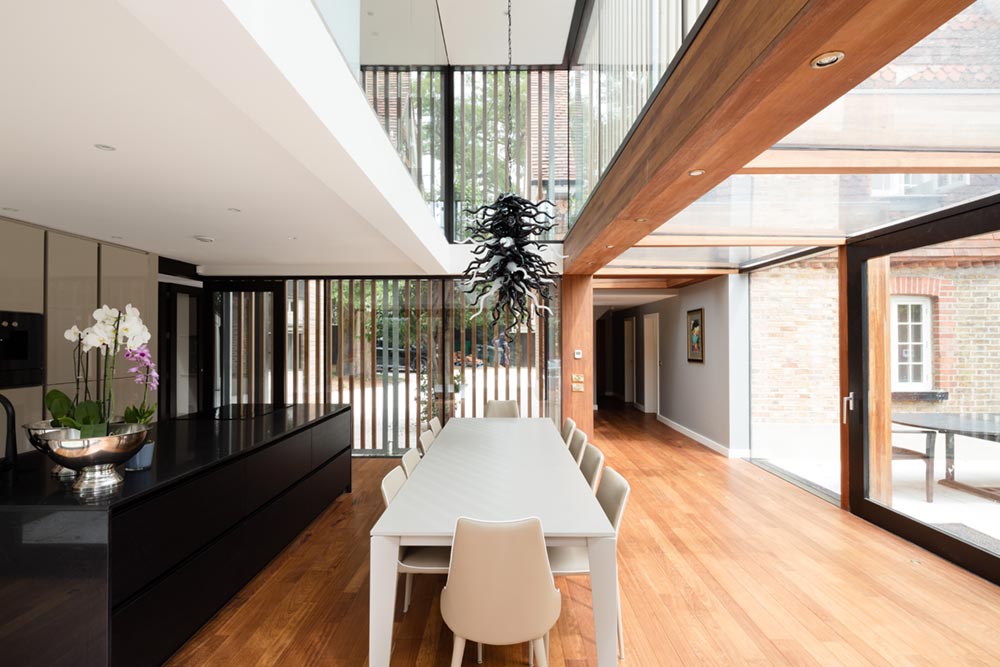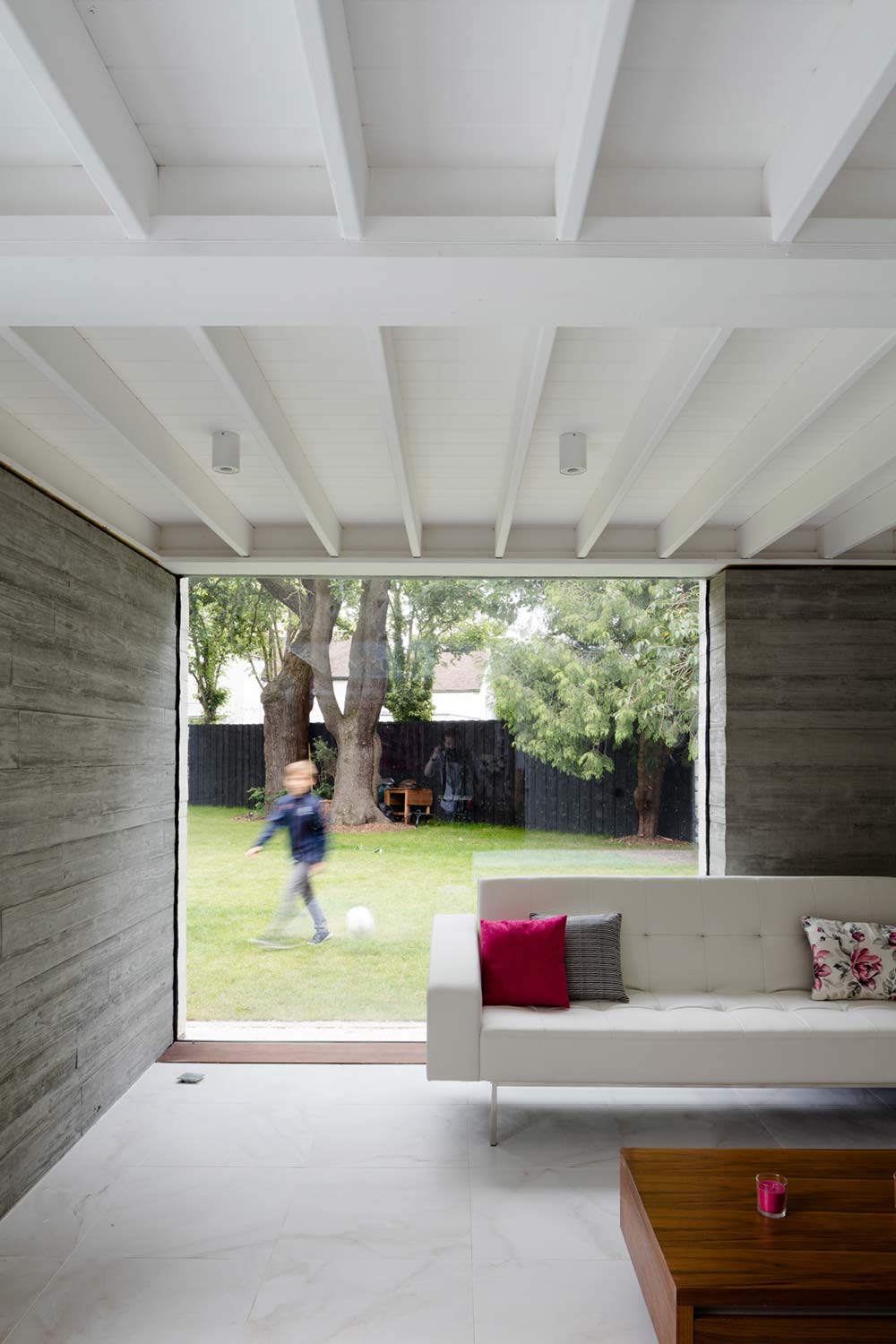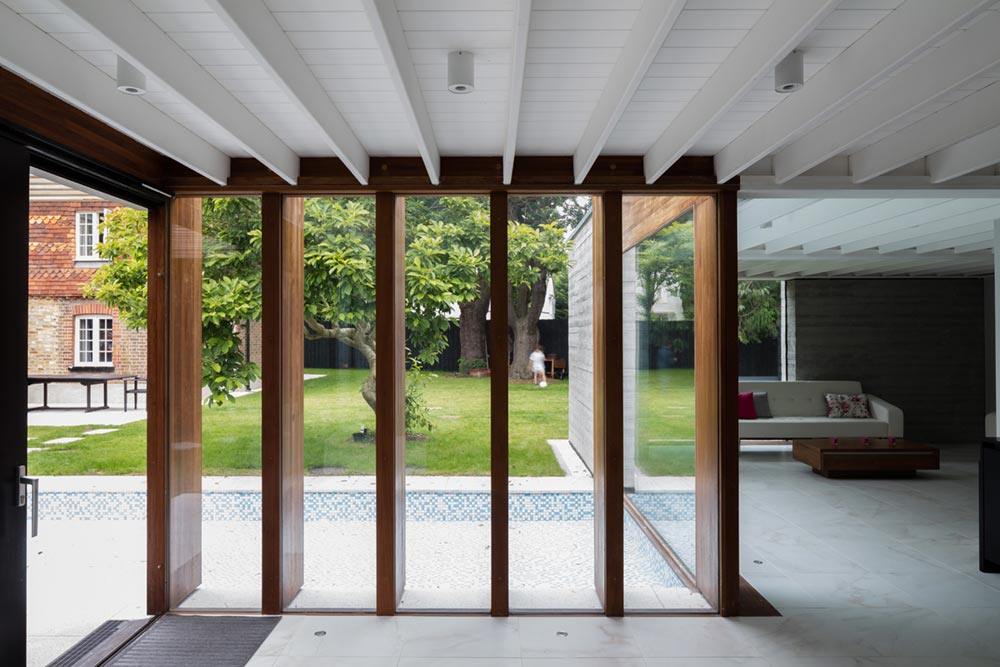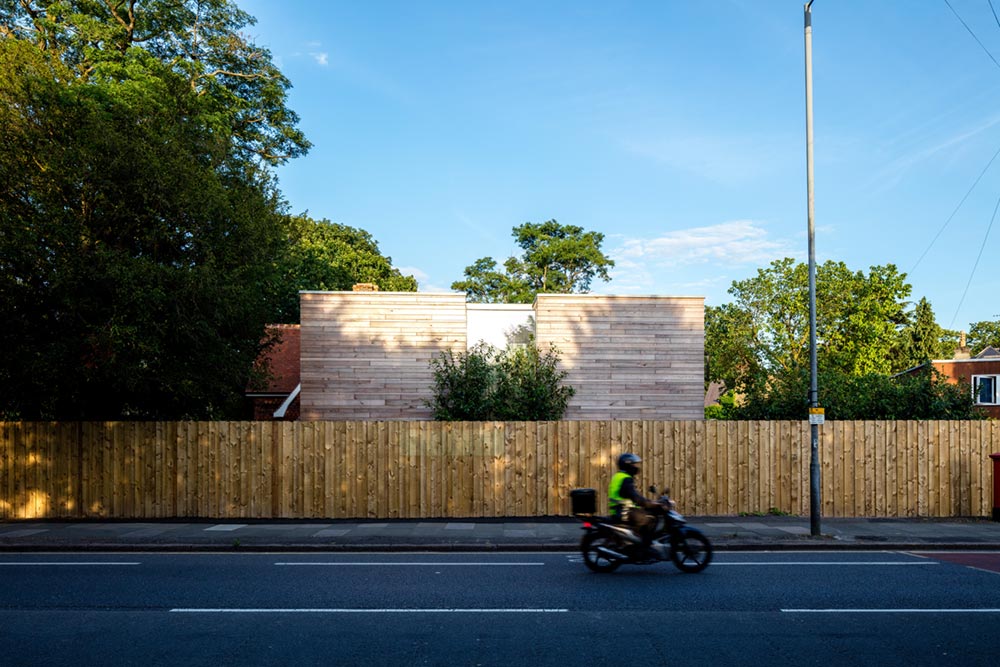 Architects: McGarry-Moon Architects
Photography: Adam Currie