Don't Move, Improve! Is a design award given out in London for the most innovative, responsible, and well-conceived additions and remodels within the greater metropolitan area of Britain's most design-forward city. The Molyneux Street residence by Patrick Lewis Architects has been featured on this year's shortlist, and it's easy to see why. The addition does little to mask the historic brick facade of the existing grade II listed home in Westminster, but at the same time introduces sweeping changes to the interior that peek through at the rear yard in a cohesive and cheeky bit of design ingenuity.
Upon entering the weathered street-facing facade, the contemporary improvements to the interior are immediately apparent. Taught white walls flank each side, and are on rare occasion interrupted by accents of light-colored wood that projects and punctures into the space. These clean lines bring the viewer along through the public spaces of the home right out through a punched opening in the rear wall, when a floor-to-ceiling sliding door takes you to the rear courtyard space.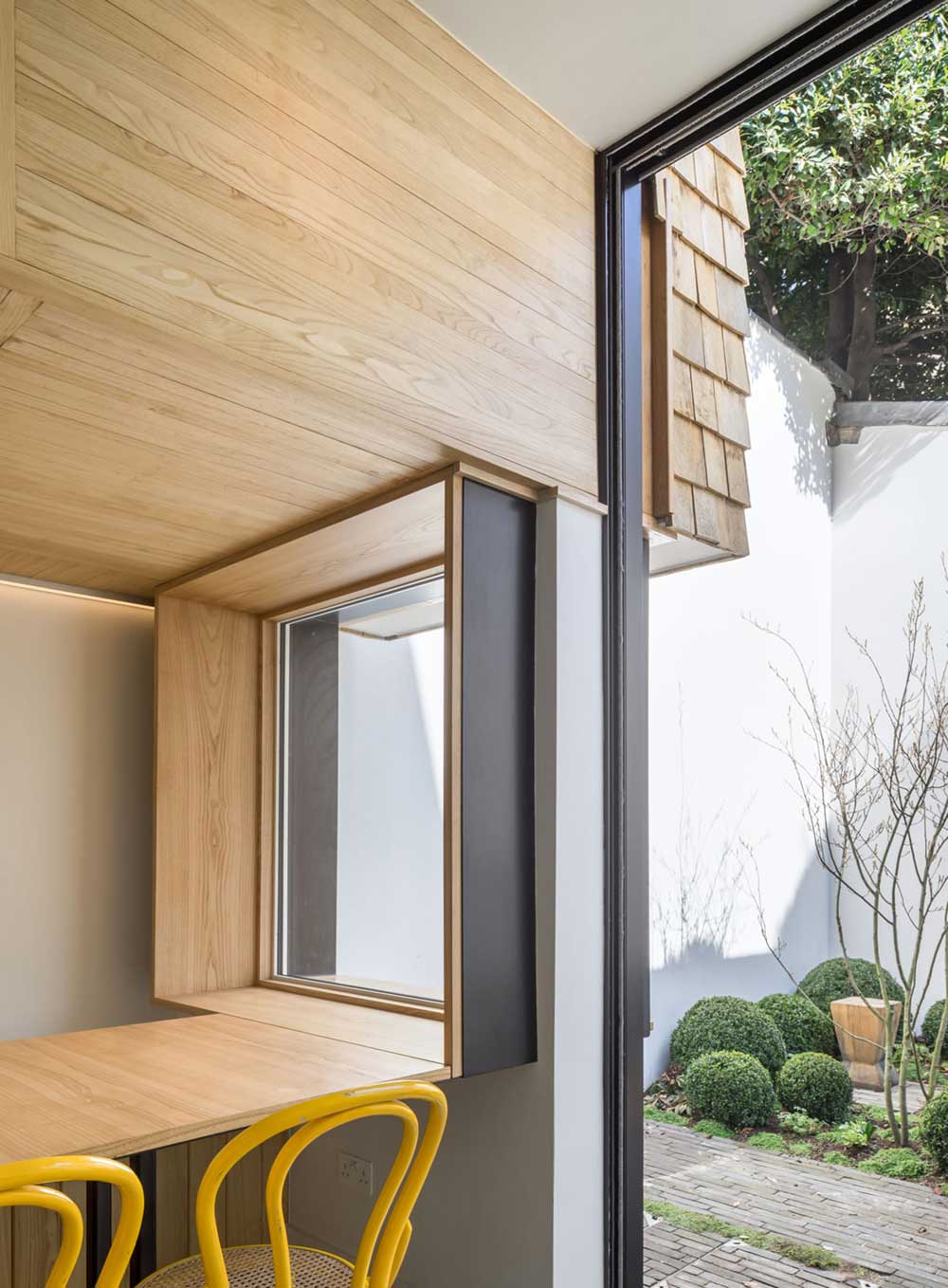 Look up from the courtyard and notice the old brick looming once again, as a new wood shingled box protrudes out from within. A square casement window hinges out of the modest wood box offering an unobstructed view of the courtyard and plenty of incoming air for purposes of natural ventilation and improved interior air quality.
A new staircase is tucked neatly into the addition, and takes you up to the private quarters, while being careful to never take the view off the courtyard, which remains a heavy experiential focus no matter where you happen to be standing. There is a modern calmness to the interiors that nicely contrast the rough, aged feel of the existing exterior brick. This, of course, is the hallmark of a successful remodel – elevating the existing structure while staying far away from imitation or mimicry.
Patrick Lewis Architects have shown a masterful handling of bringing new life into an old British rowhouse. They've added just enough to bring it into the next few decades without removing what makes the existing facade so special. It is a treatment worthy of its most recent accolades and critical appreciation.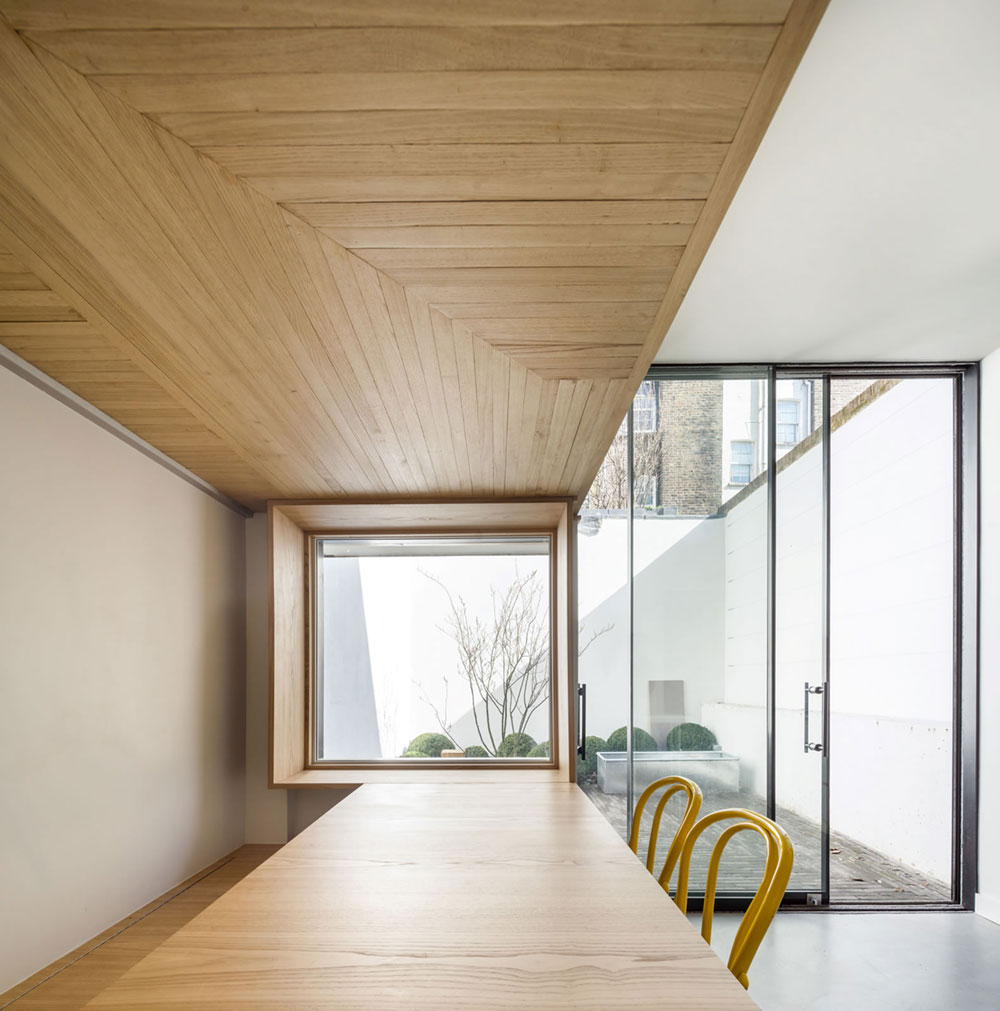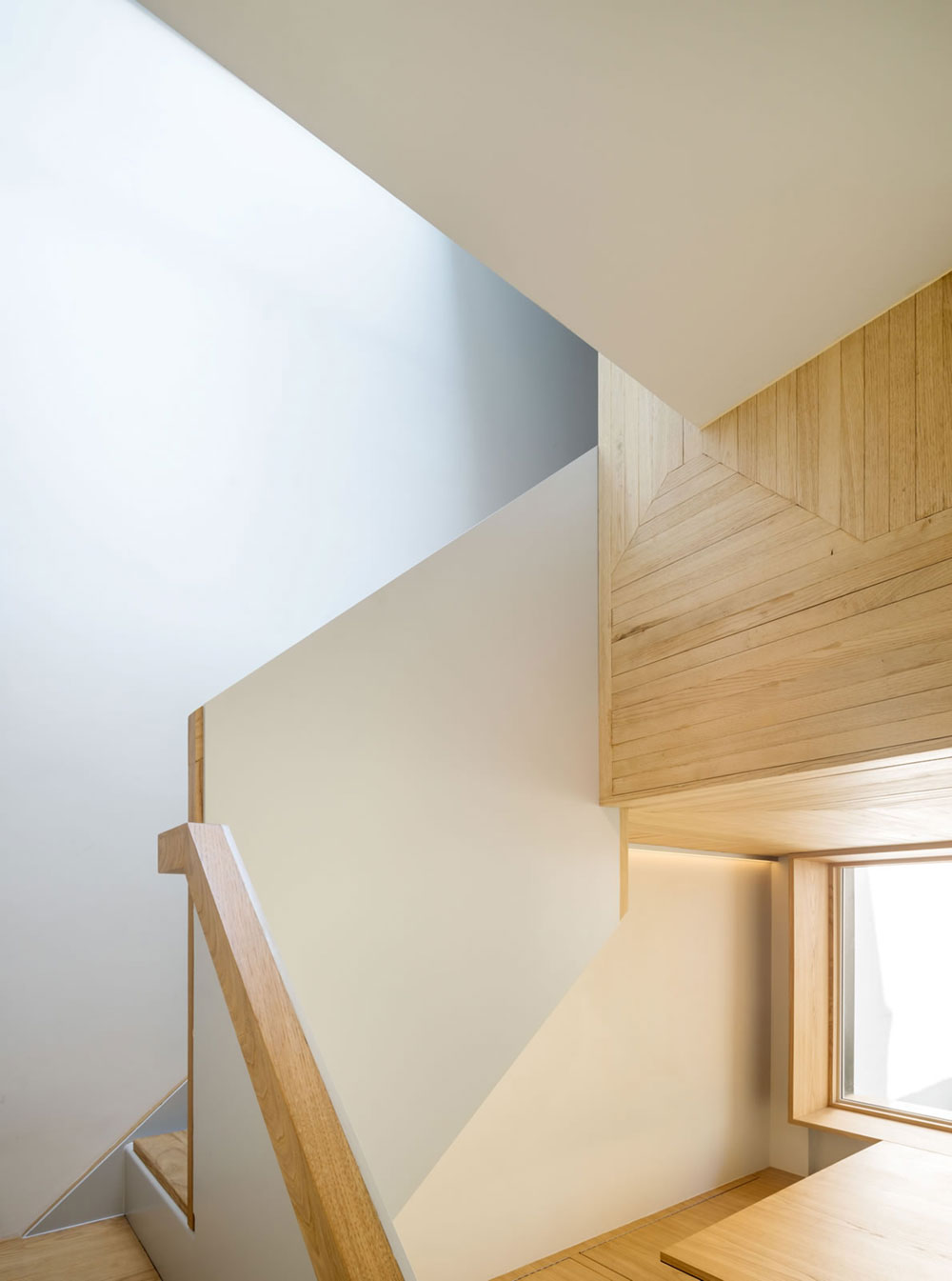 Architects: Patrick Lewis Architects
Interior Designer: GD Interiors
Photography: Adam Butler and Simon Kennedy