This residential addition is named for the way in which it is revealed from the shadows of the existing structure. With regards to materiality, form, and functional space, the design accomplishes just that. The team at MRTN Architects were tasked with retaining the character and charm of an old Victorian, which before undergoing this contemporary renovation was considered for a quick trip to the landfill. But, the designers and clients thought better, deciding rather to celebrate the beauty of the existing home, and adding a sensible bit of space that acts to pay homage to the history of the site.
The Shadow Cottage addition immediately grabs the visual attention from the exterior. It is composed of a series of gabled roofs that mimic those of the existing home, but present a fresh set of architectural details and material choices. It is clad in vertical wood siding, stained dark to offset the stark white finish of the old structure and creating a yin and yang relationship that helps establish the design ethos of the rest of the renovation.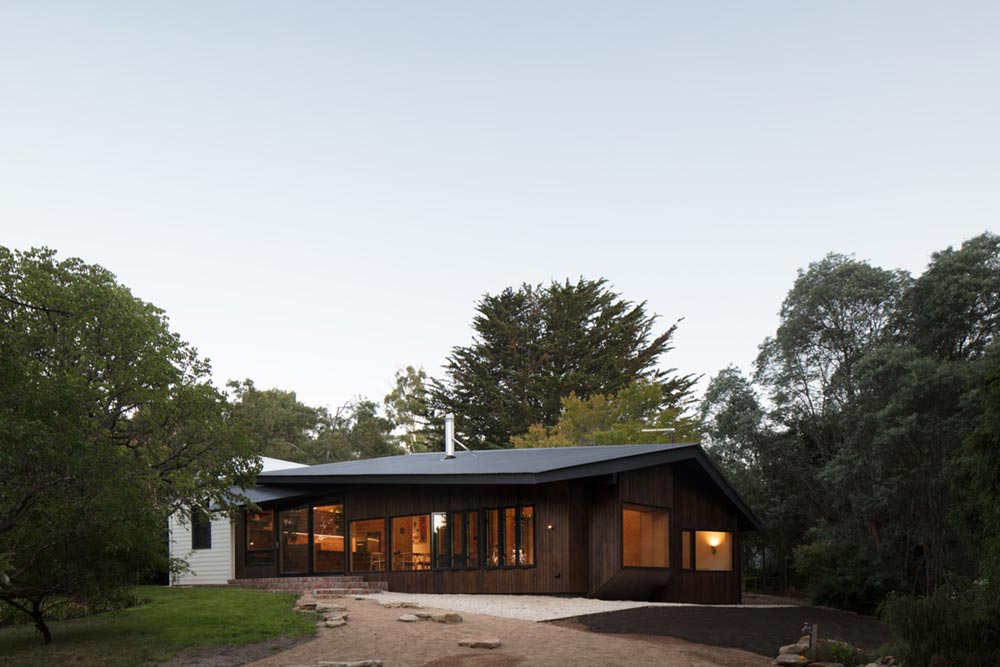 Around the back of the home the addition occupies much of the visual weight. A series of massive sliding glass doors open up the interiors to a lush, quaint rear yard. A small stone patio steps down into the landscape, where visitors can look back and appreciate the expanse of new space the home has been given.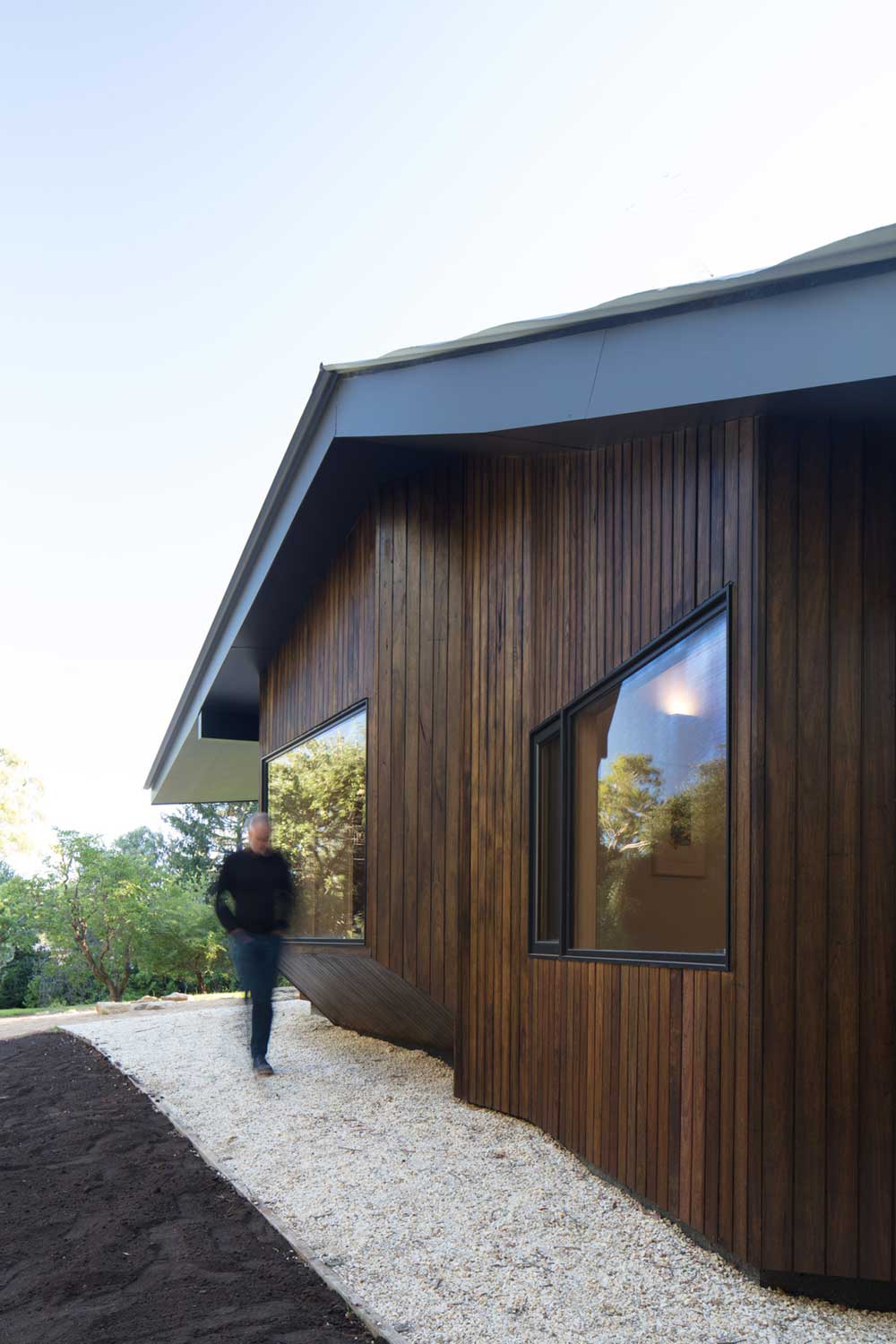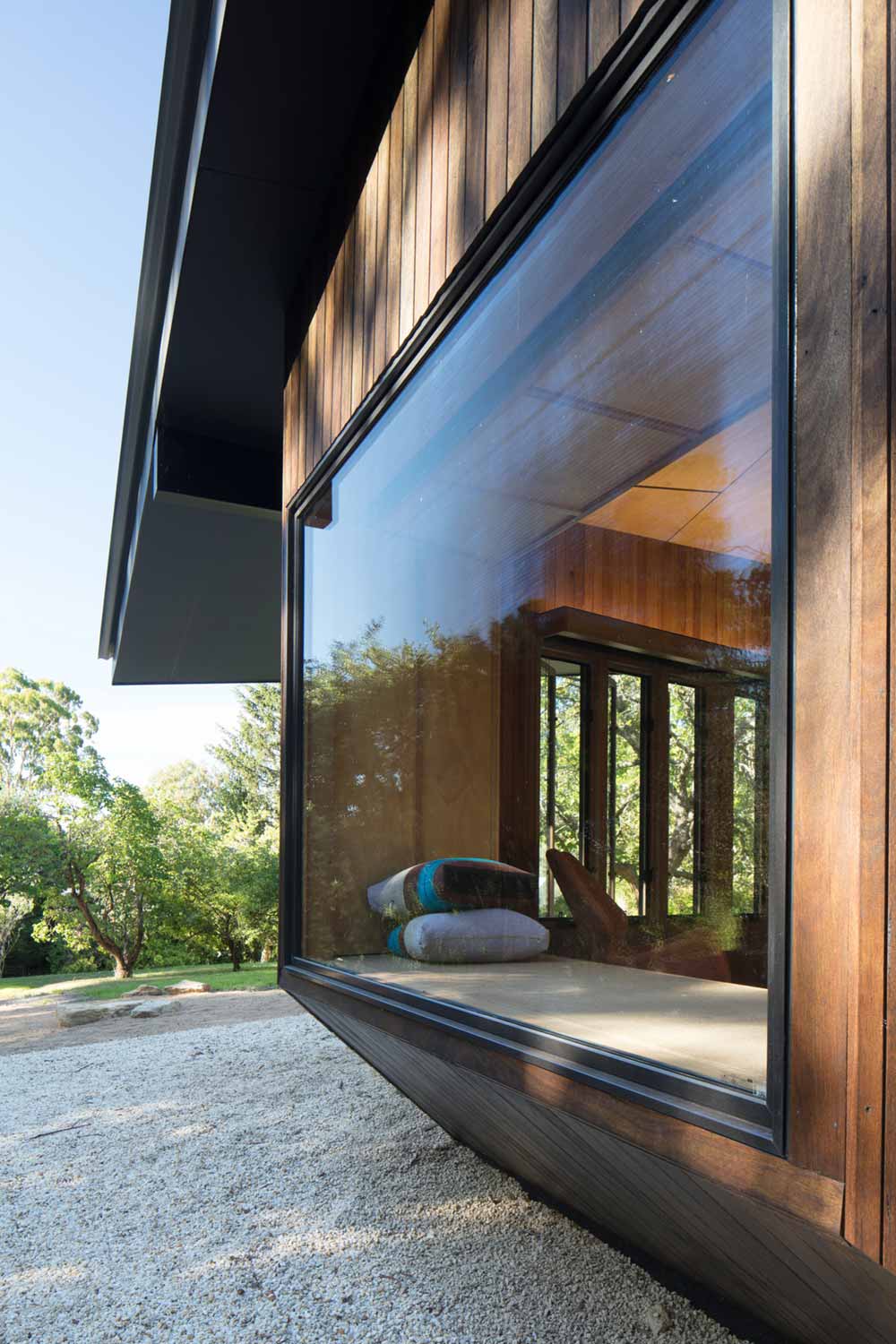 The interiors have been completely redone, making it difficult to tell exactly where the existing home ends and the addition begins. This was intended, as if to pose a jarring juxtaposition to how the two programs seem to formally oppose each other on the exterior. Cold concrete floors ground the single story interior, while large panels of wood separated by dark linear reveals cover most of the walls and the vaulted ceilings. A few accents of brick and tile help diversify the interior palette, and do well to mark programmatic shifts in a floor plan that is largely open.
MRTN Architects have worked well with the clients to establish a set of rules and design standards the Shadow Cottage was conceived around. It contributes much needed interior program and presents a number of interesting shifts in expression that adds up to more than just a fresh coat of paint.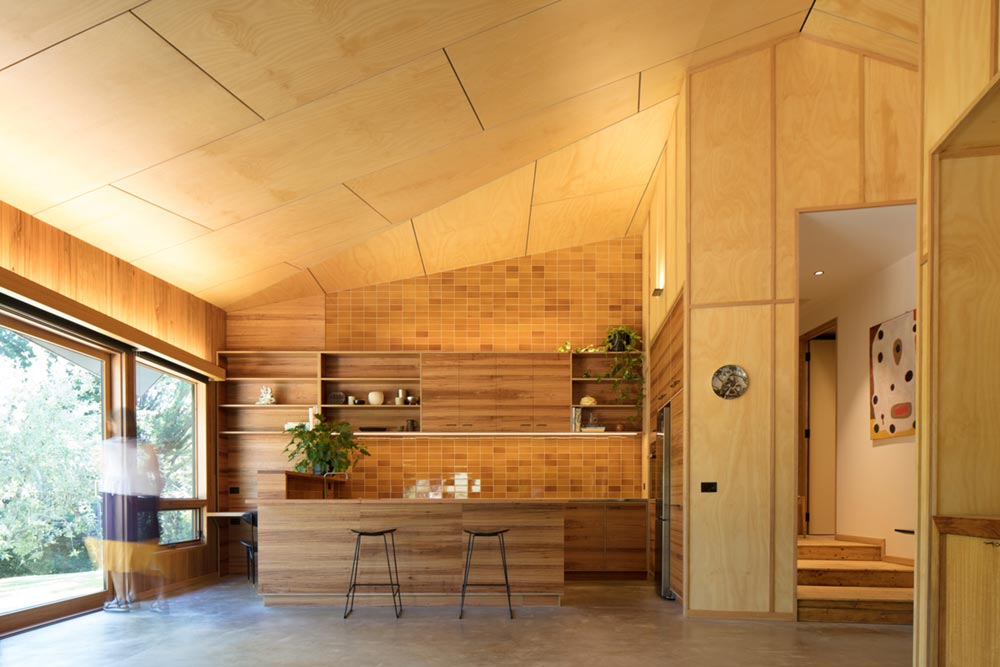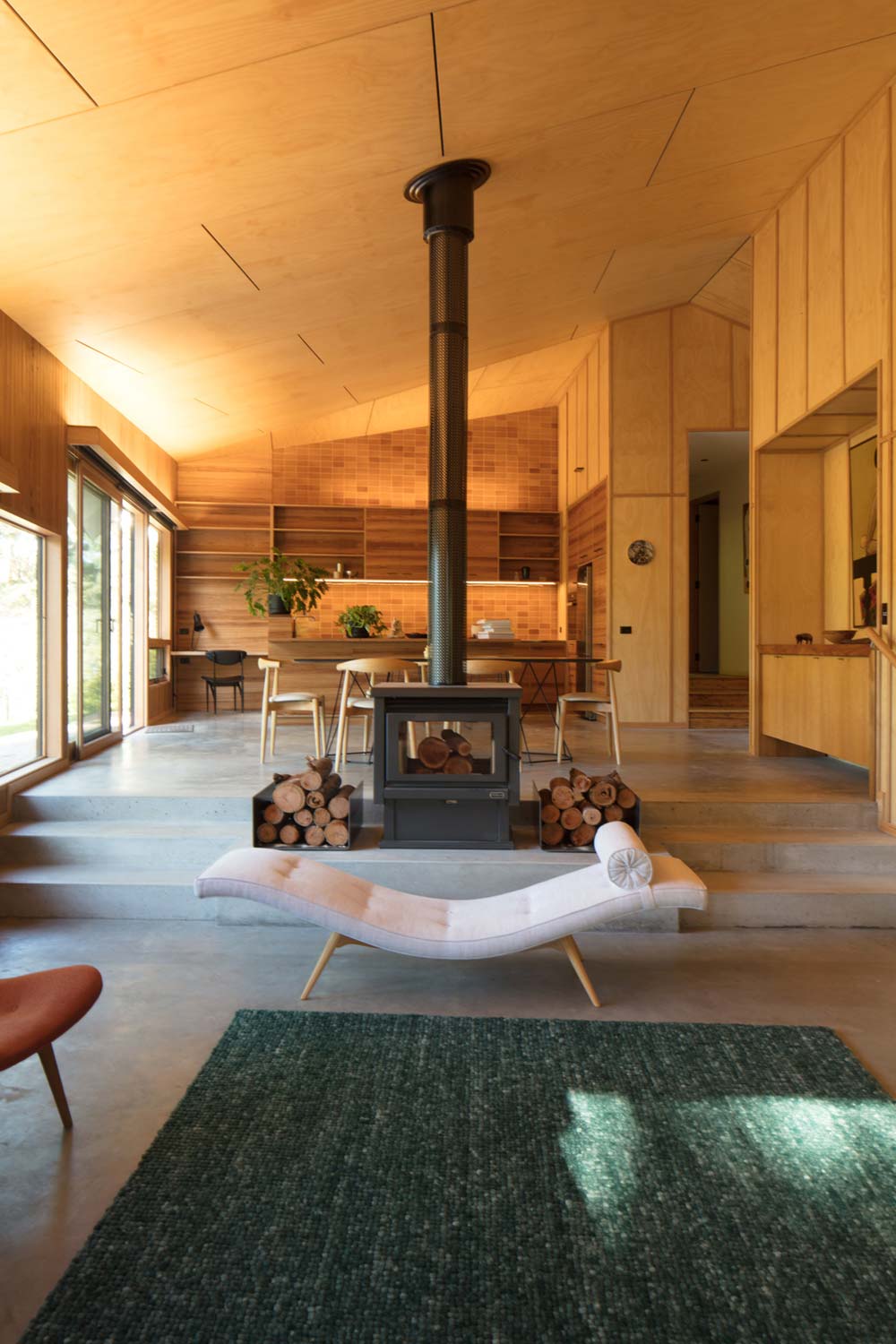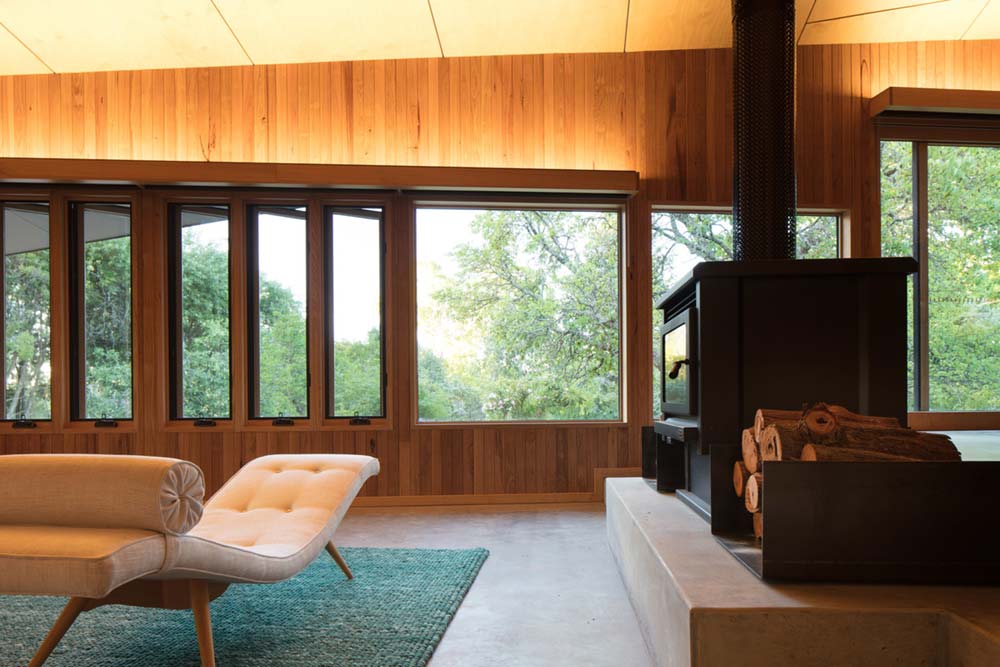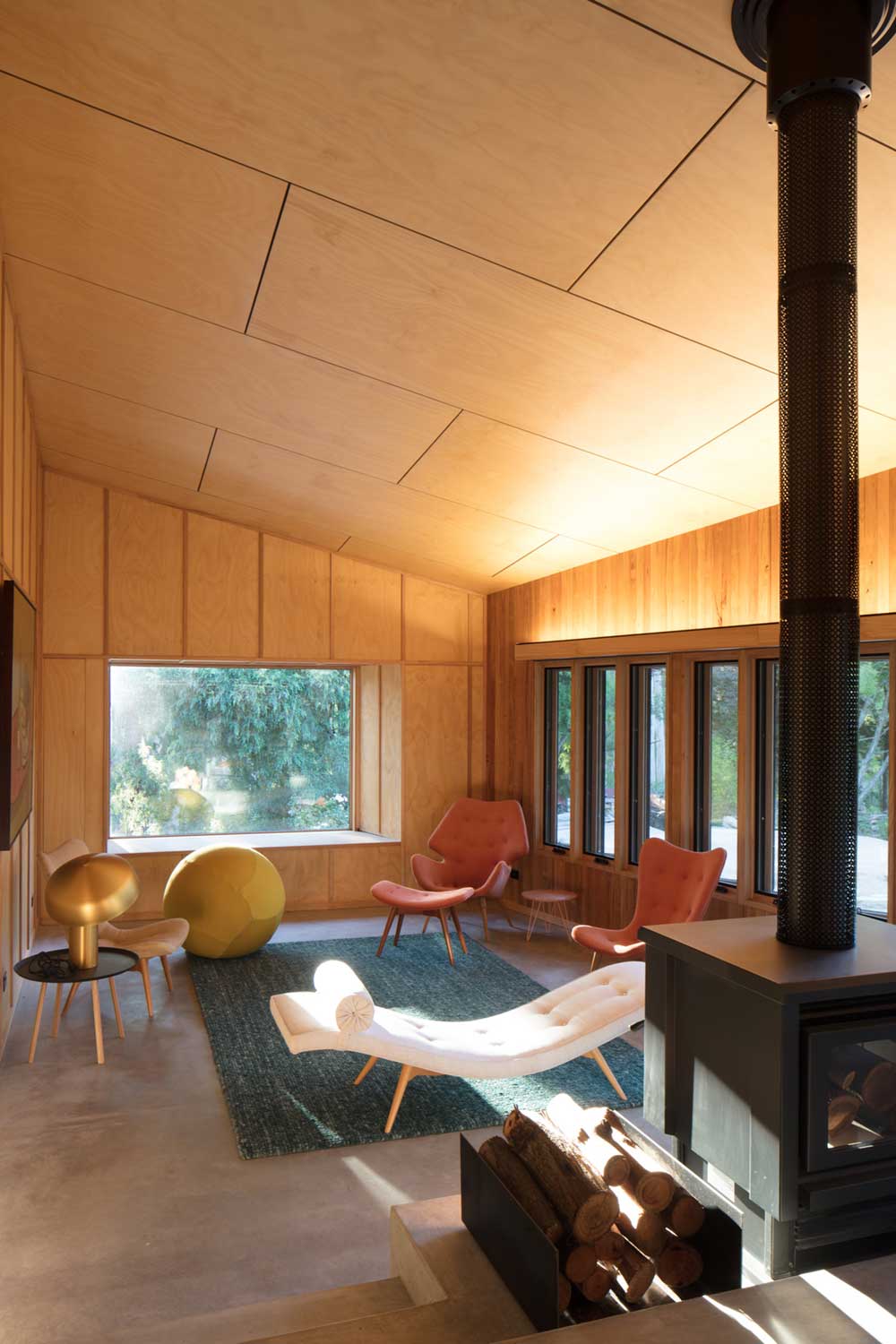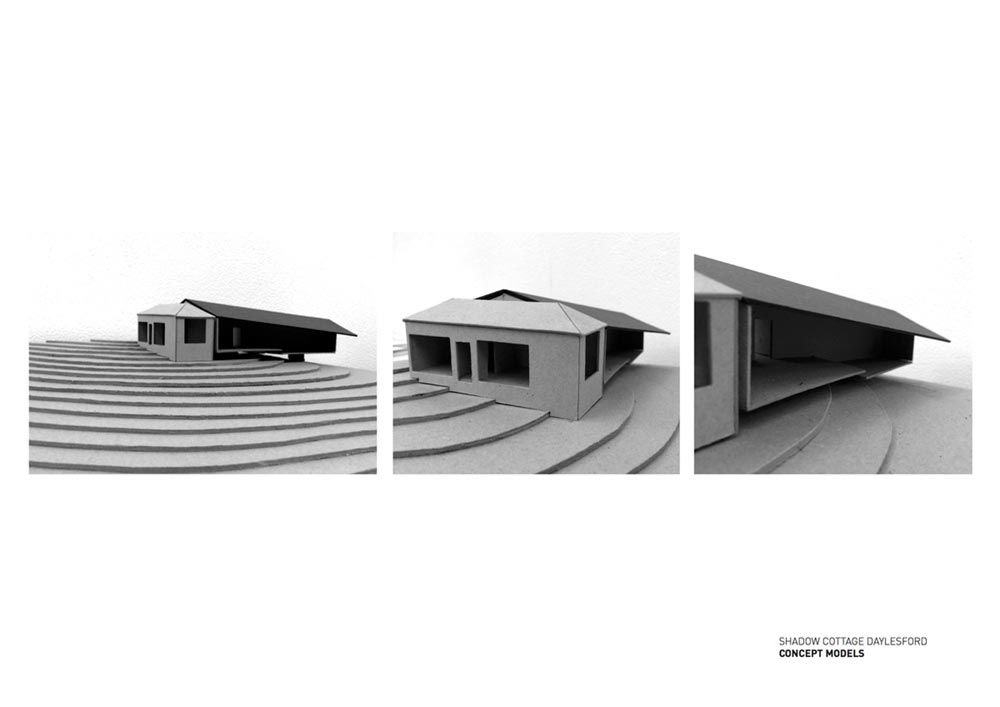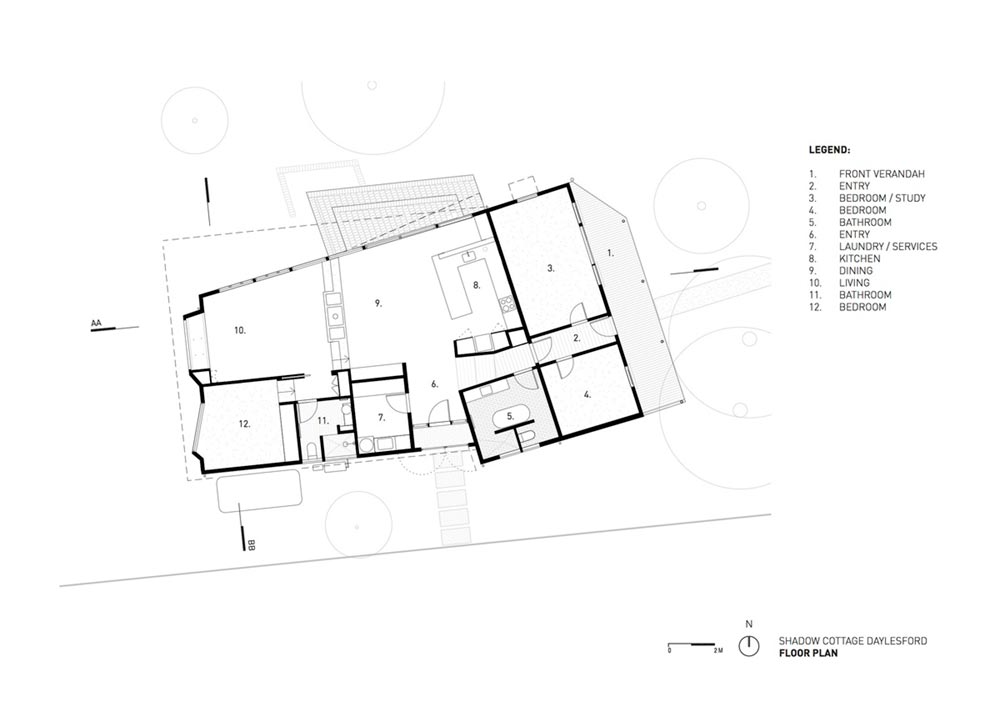 Architects: MRTN Architects
Photography: Nic Granleese