The SPE House is a project about landscape, and about re-establishing the direct connection between an existing French villa and the beauty that surrounds it. Designed by Ellena Mehl Architects, the home features a linear glass addition that reaches from the stone and Terracotta facade of the existing structure to open new lines to gardens, courtyards, and the serene natural splendor of the French countryside. It is a focused work of architectural surgery, cutting only where necessary to reinforce everything great about the original work.
The addition manifests itself as a skinny glass sliver of added interior space. It acts as a self-contained studio with bathroom, kitchen, and living/sleeping area. The aforementioned program is pointed out towards the landscape, effectively establishing a strong connection to the exterior the existing home failed to truly realize.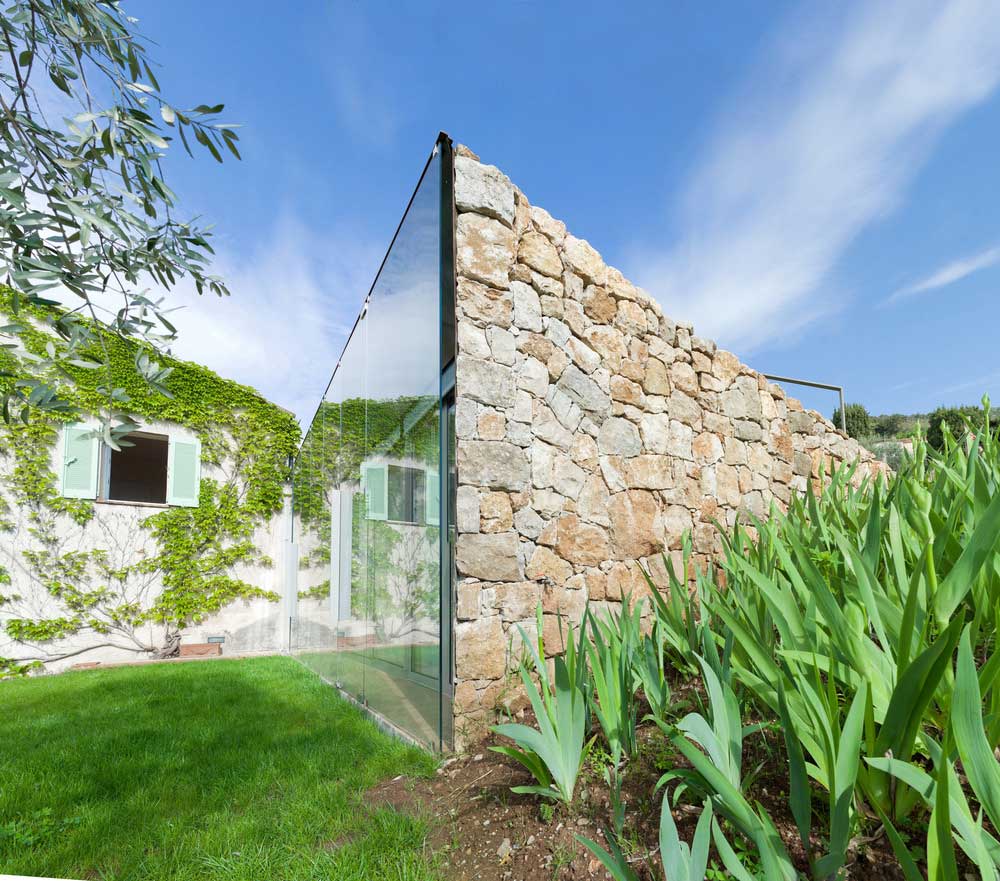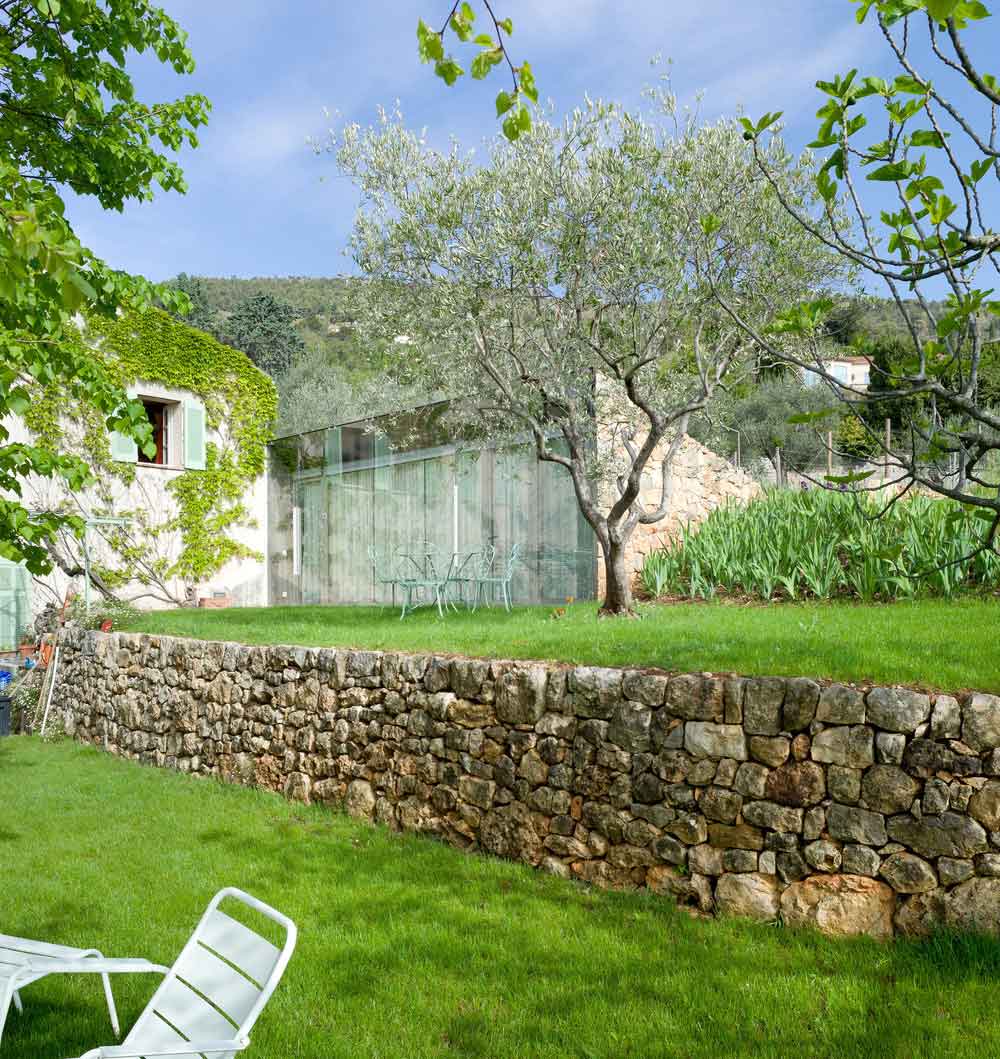 The outward facing facade is made up of a singular pane of taut glass. Behind that exists a transition space where automatic rolling curtains can be pulled down to minimize solar exposure and increase privacy. This interstitial space is elegantly detailed to create an almost non-existent roofline, adding a bit of architectural magistry to the contemporary imposition. Around the corner from the glass facade is a new stone wall that is stitched into the fabric of the existing edifice, helping to conceal the addition save for a few specific points of view.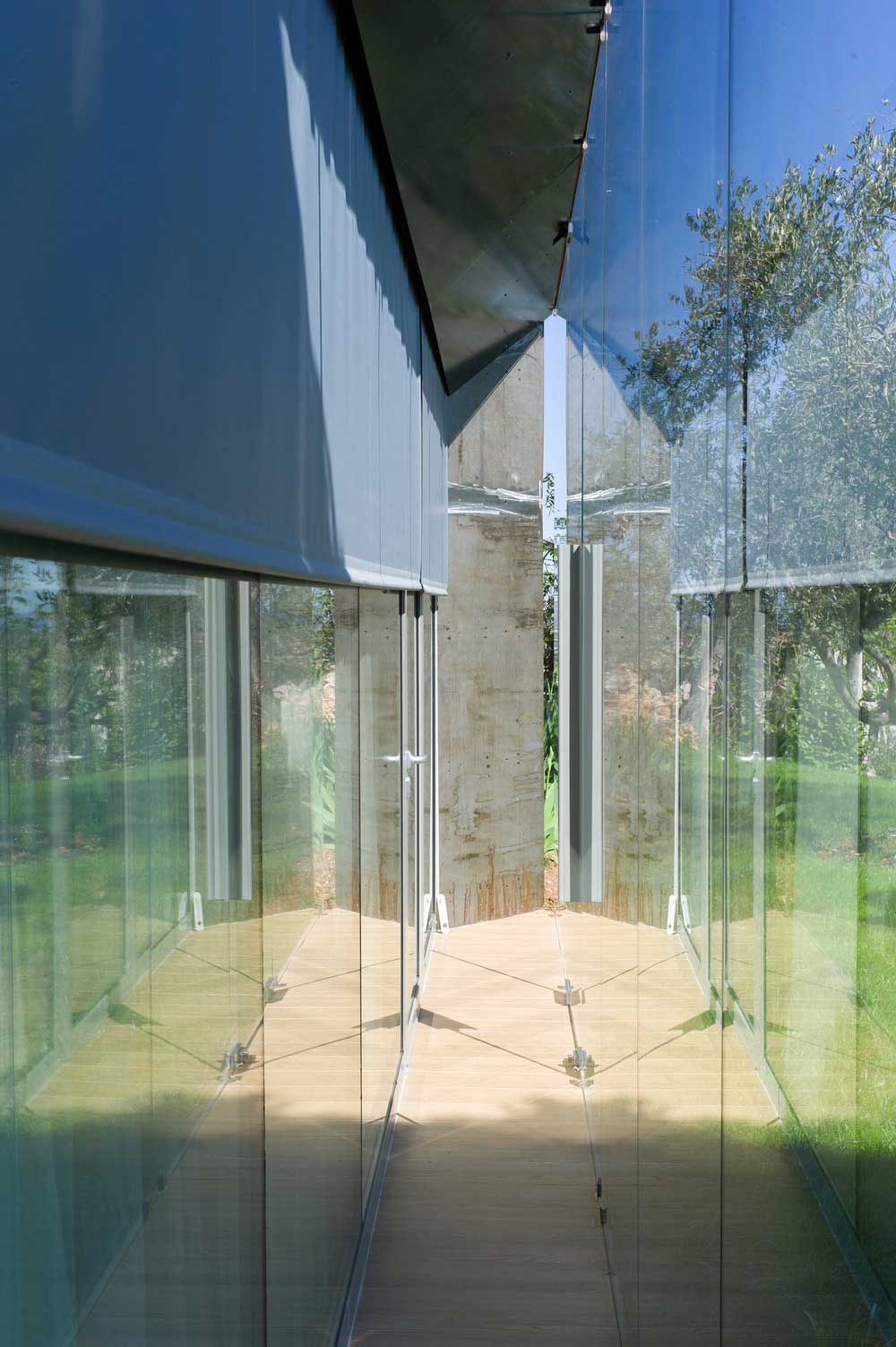 The interiors are soft and subdued, set up plainly to maximize the exposure to the spectacular view beyond. A hallway constricts the spatial experience where the bath and kitchen are organized, further reinforcing the feeling of expansion once the hallway ends and the main living space of the studio begins. It doesn't occupy an over-indulgent footprint, but feels quite large due to the ceilings, which vault away from the opaque back wall and up towards the view wall.
The addition does well to embrace the existing stone structure and at the same time offer something entirely new. It pulls space from within the reaches of the old hamlet and gives it a bright new view to the rolling green hills that engulf the countryside. The design shows incredible restraint, and only adds space where it is absolutely needed.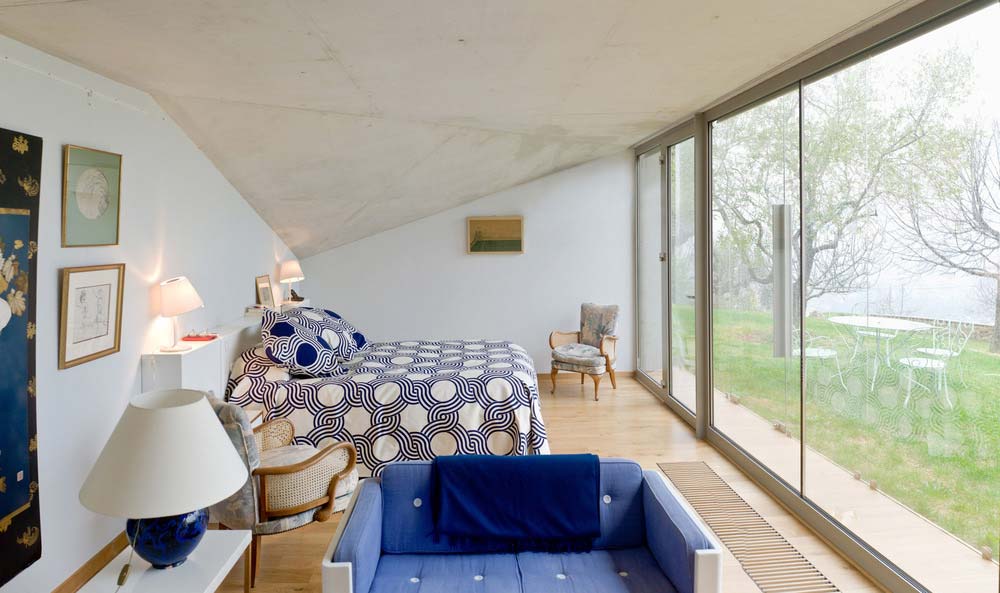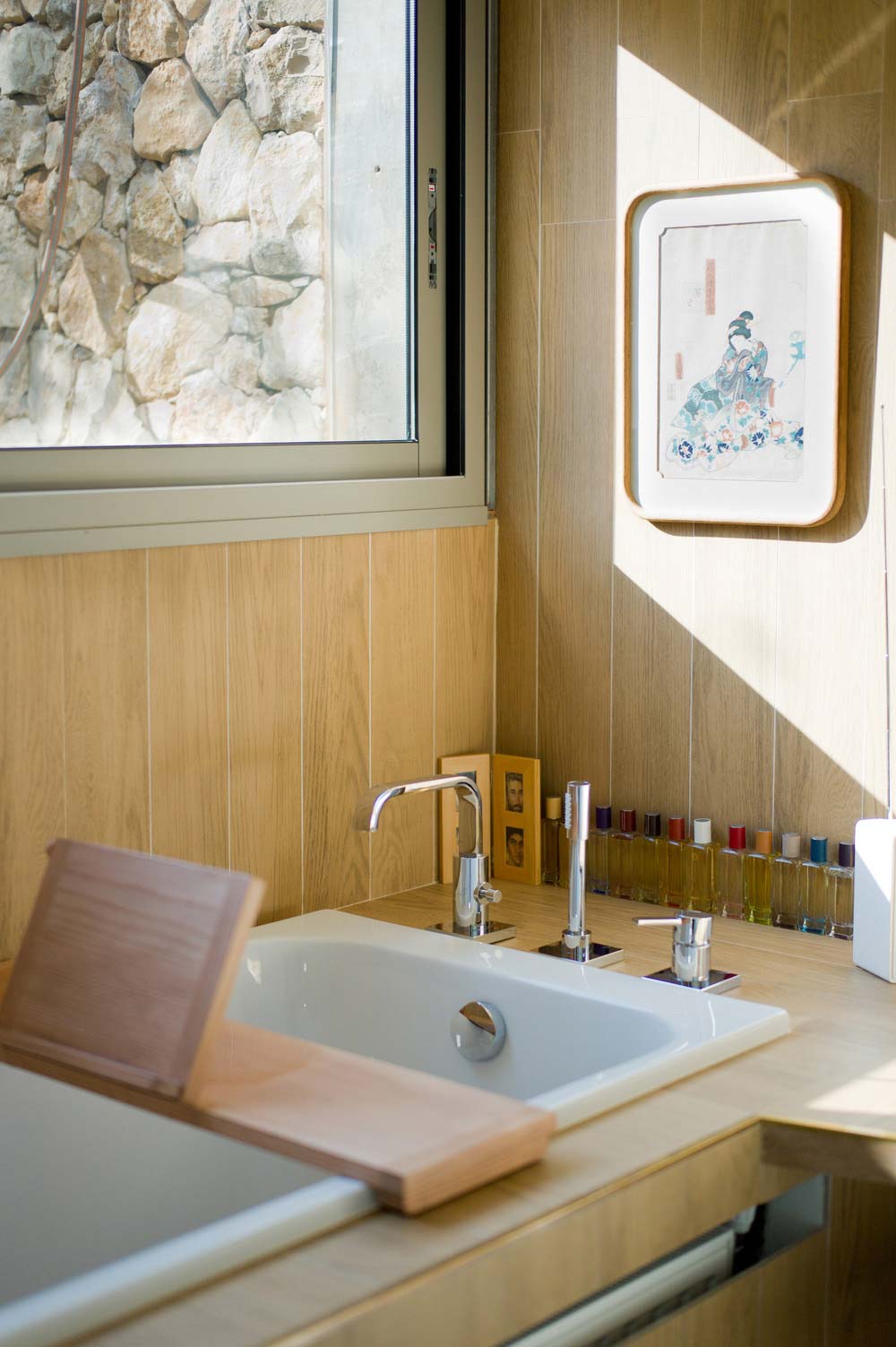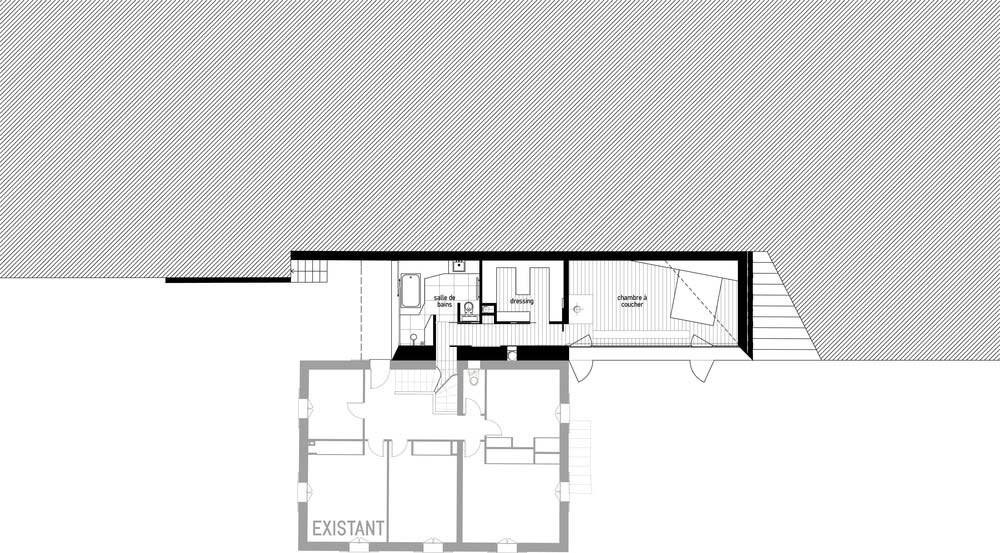 Architects: ELLENA MEHL Architects
Photography: Hervé ELLENA