The Perched House Extension exists behind an existing residence on a narrow plot of land in Melbourne, Australia. Designed by Rara Architecture, the contemporary addition makes the most of a modest floor plan with formal efficiency, elegant detailing, and a distinct attention to natural light. It is a two-story renovation that does few things wrong, and is a tidy architectural package wrapped in an eco-friendly sense of sustainability and energy consumption.
Melbourne is notorious for its long, narrow residential lots. And while that might be great for increasing density and making for a more alive urban experience, it also results in homes that can feel dark, cavernous, and uninviting. The designers of the Perched House Extension were well aware of this particular ailment, and perscribed a floor plan that, while small, would make the most of what little natural light was available to harness.
Another way the sun is harnessed in the Perched House Extension is via a massive, 2.5 kW solar power system that provides the home with all its energy needs. The system consists of 10 250 watt panels connected in parallel that are angled on the flat roof at the most efficient angle for solar energy production.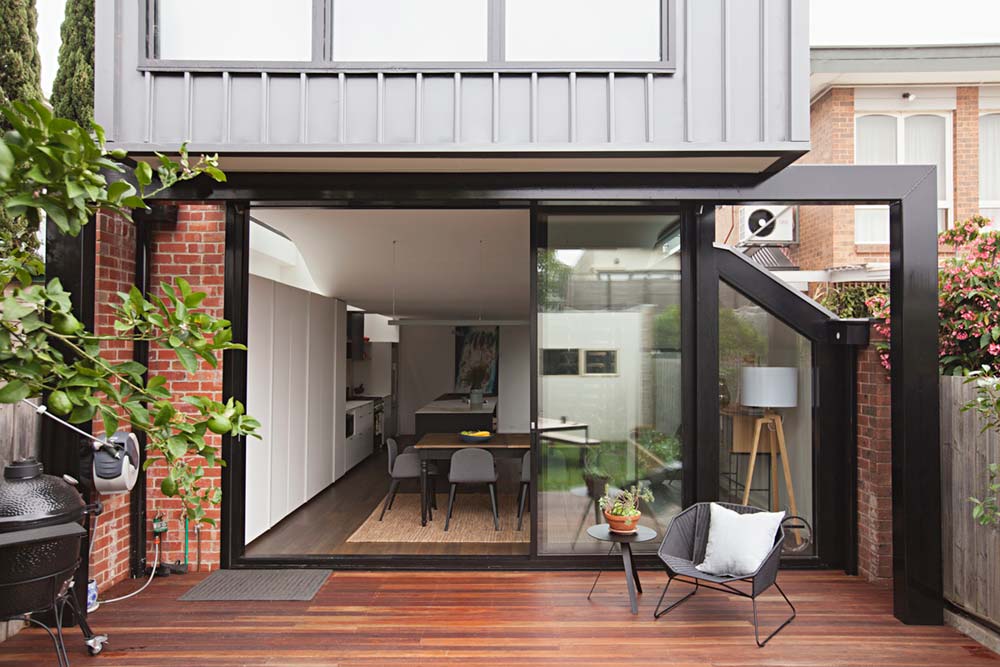 In fact, this home is packed with features and design components that are geared towards making it more eco-friendly. It's heating and cooling system, which was supplied by Modcon, includes a gas-ducted reverse cycle system, which is more efficient and effective than traditional forced air systems. The walls are over insulated, and the windows and doors all go beyond the minimum code requirements for building enclosure. All this adds up to a 6.0 Star energy rating, and a home that is as sustainable as it is stunning.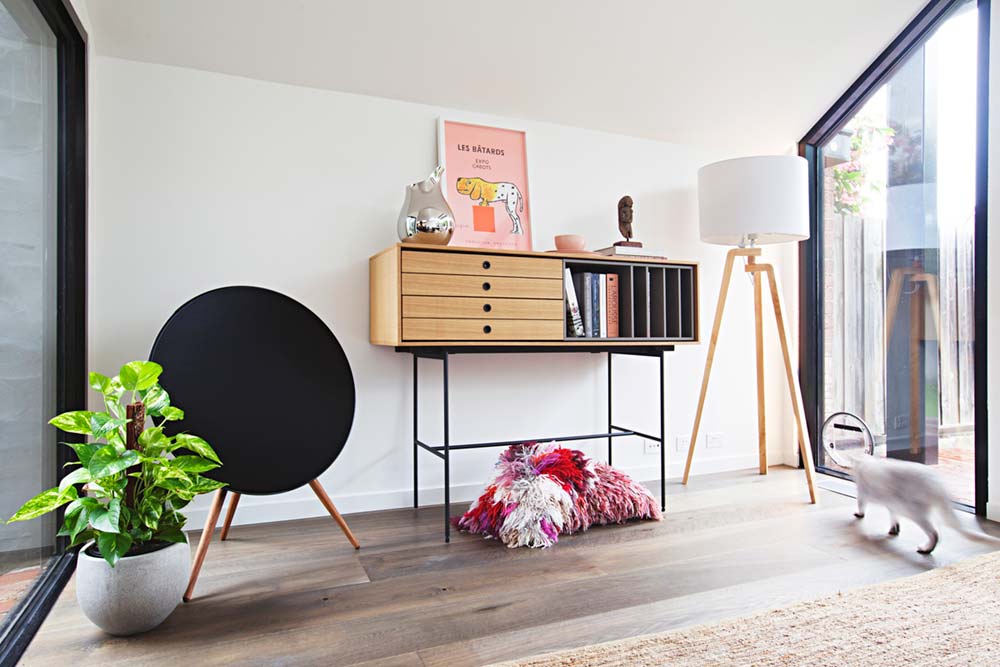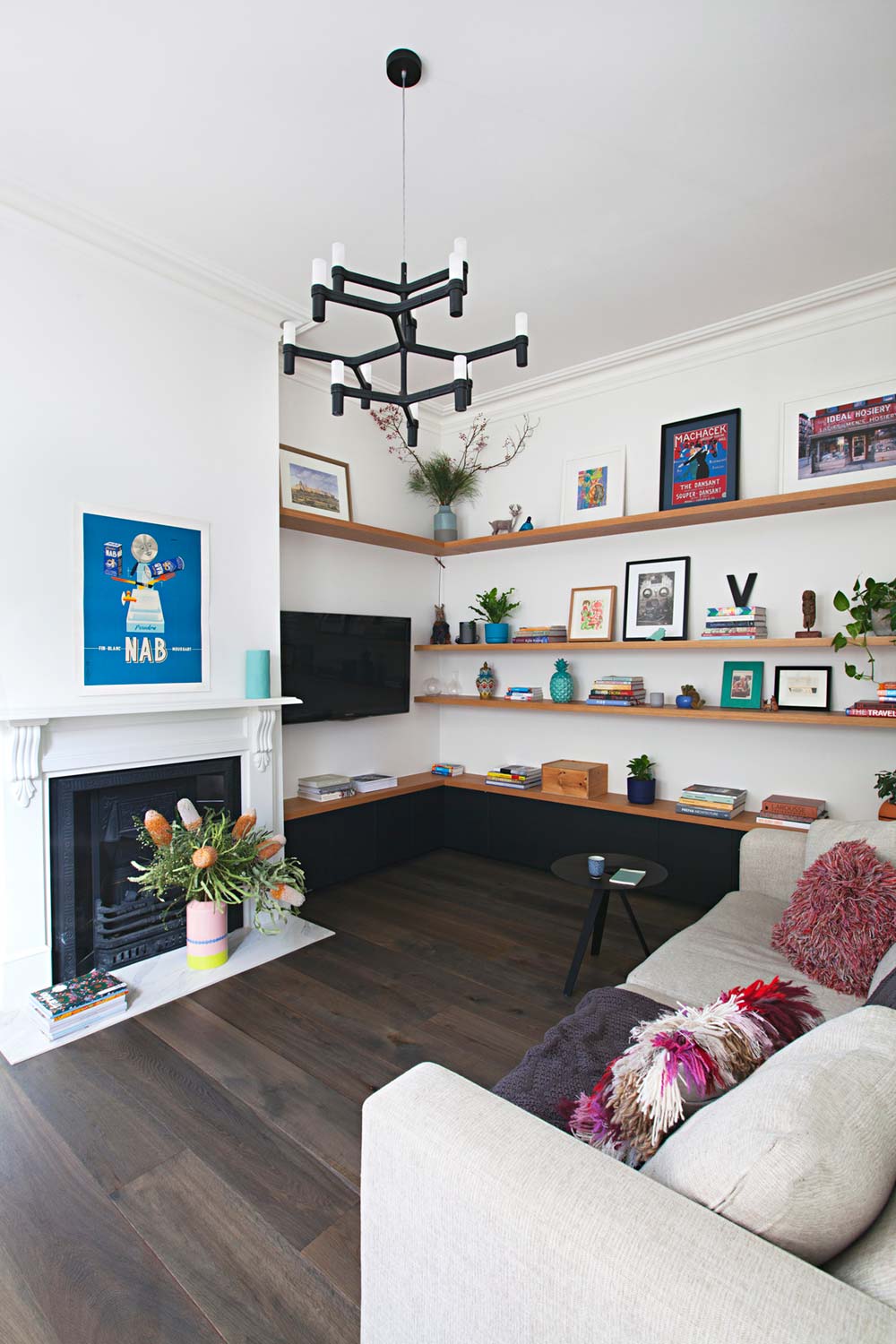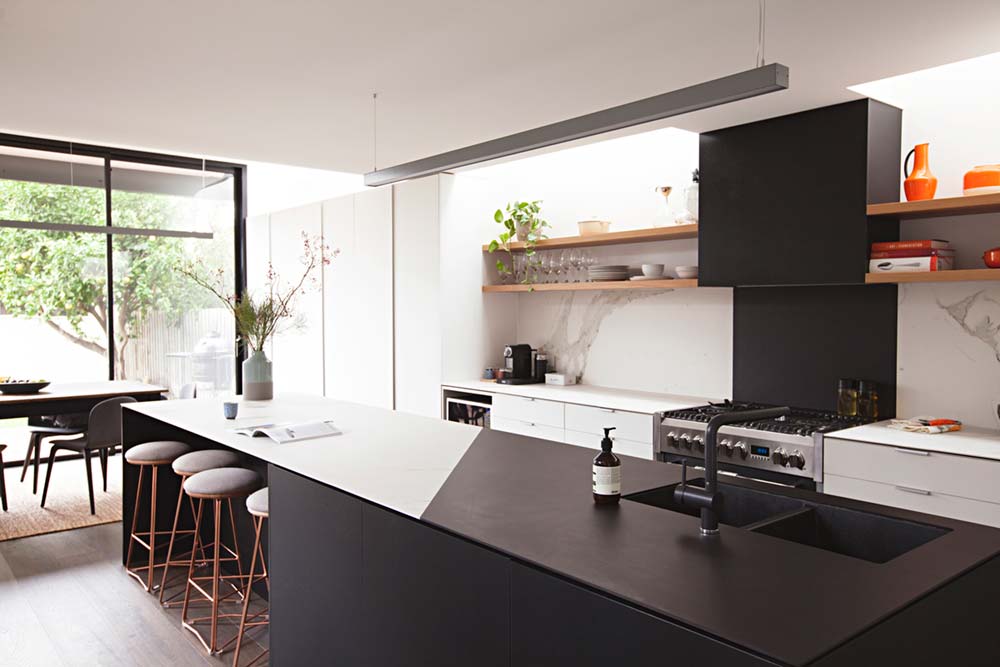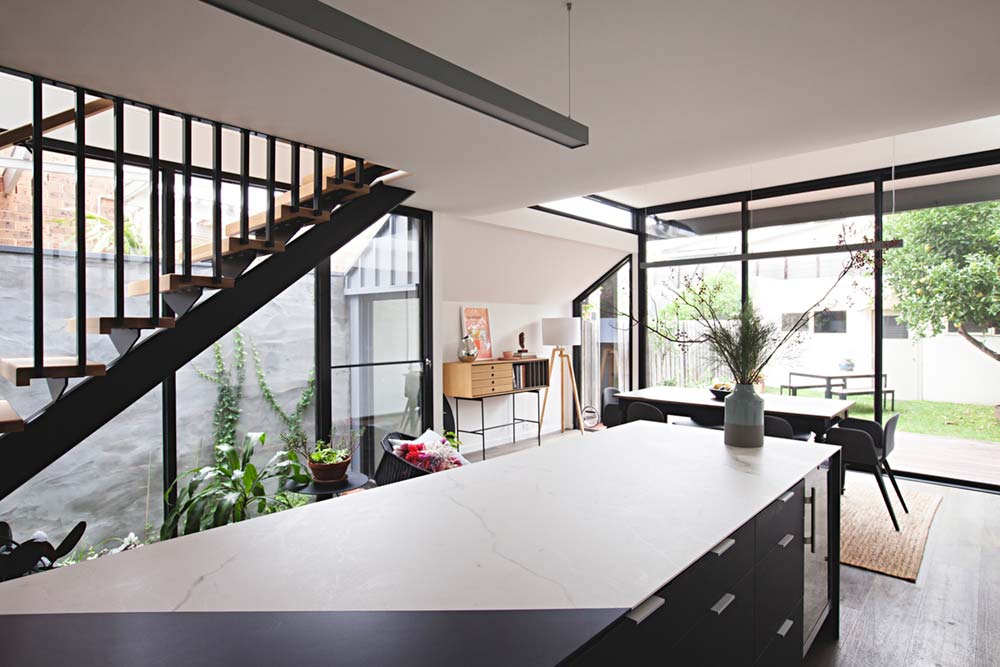 The Perched House Extension is an add-on done right. It adds the necessary functional space within a footprint that makes the most of a constricted lot. Rara Architecture has built a beautiful little puzzle box – one filled with secrets, natural light, and an abundance of wondrous architectural treats. For those building on a small lot, take notice of what's possible when design ingenuity meets a heightened sense of ecology.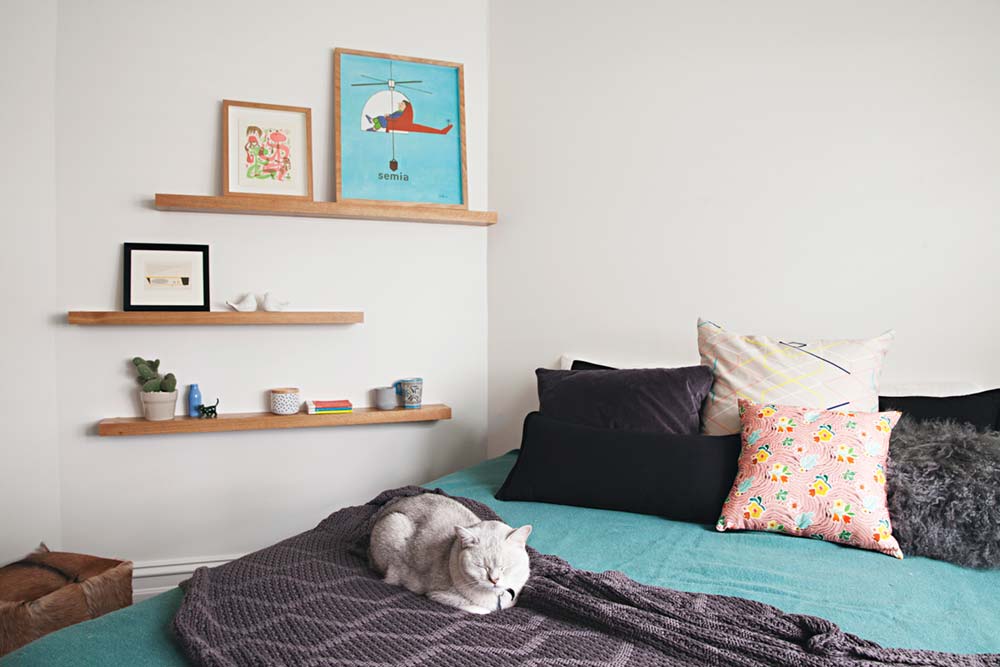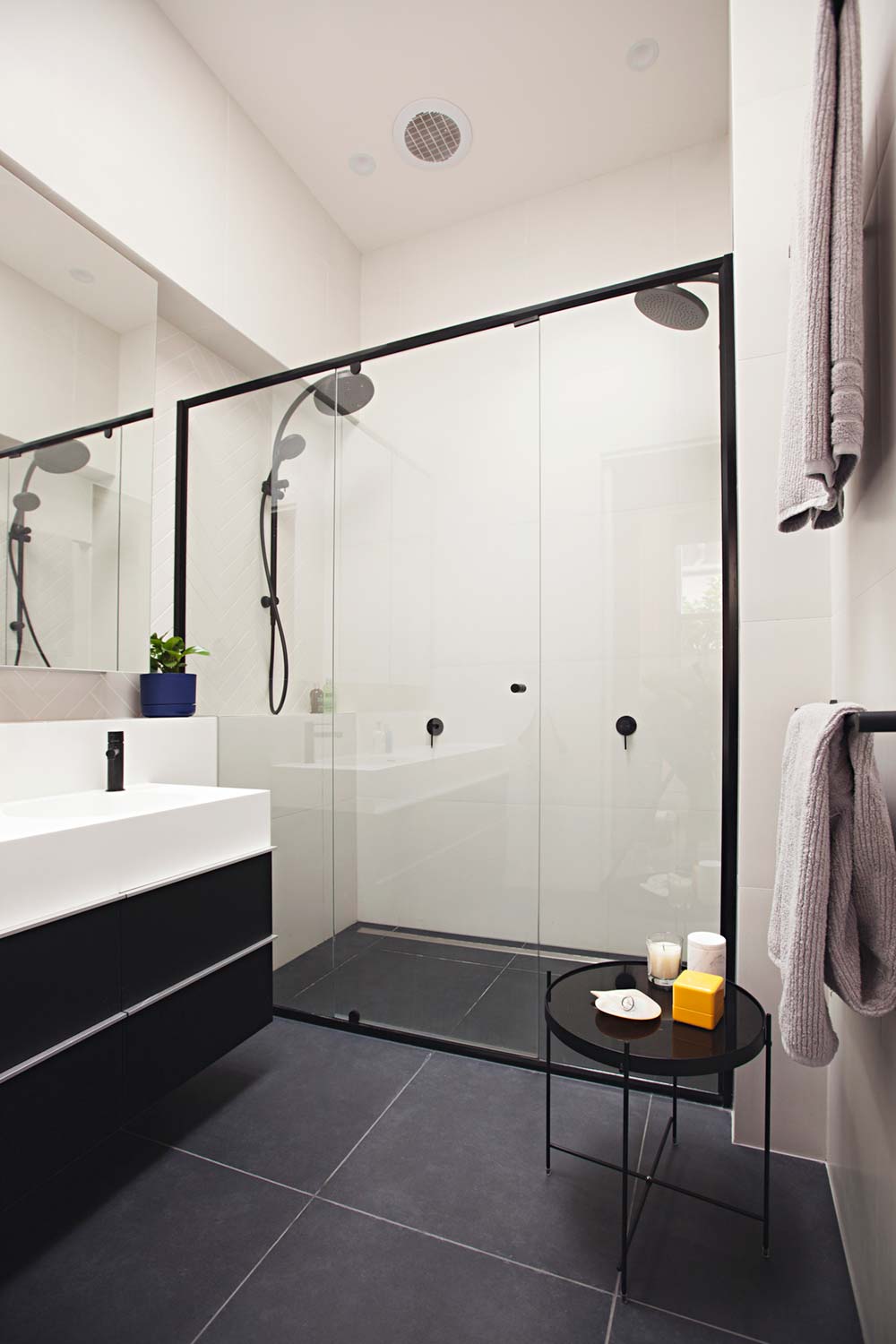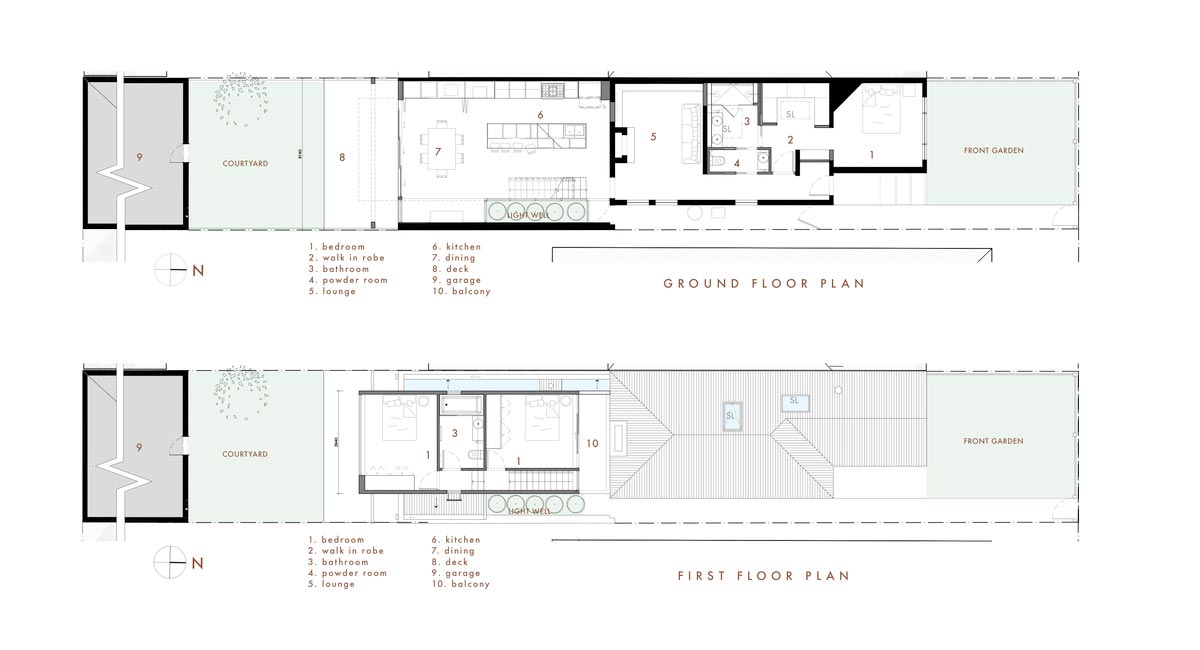 Architects: Rara Architecture
Photography: Natalie Jeffcott