Wrap a ribbon around it, because Home Sweet Home is a custom-crafted gift anyone would be thrilled to live in. Located in Lyon, France, this remodel by Lanoe Marion managed to beautifully maintain the charming features it already held, such as the moldings, parquet flooring, wooden beams and marble fireplace.
This once dusty old apartment now stands tall amidst its small 750 sq. ft. of space. New features, such as mismatched lighting fixtures found throughout the home, bring a fun yet chic glow to the space, adding an element of whimsical delight amidst a cozy atmosphere.
The chosen paint colors also breath fresh air into this compact apartment; from the dusty turquoise wall color in much of the main living space, to a bright periwinkle in the bedroom, color helps to individualize the rooms without a hefty contrast.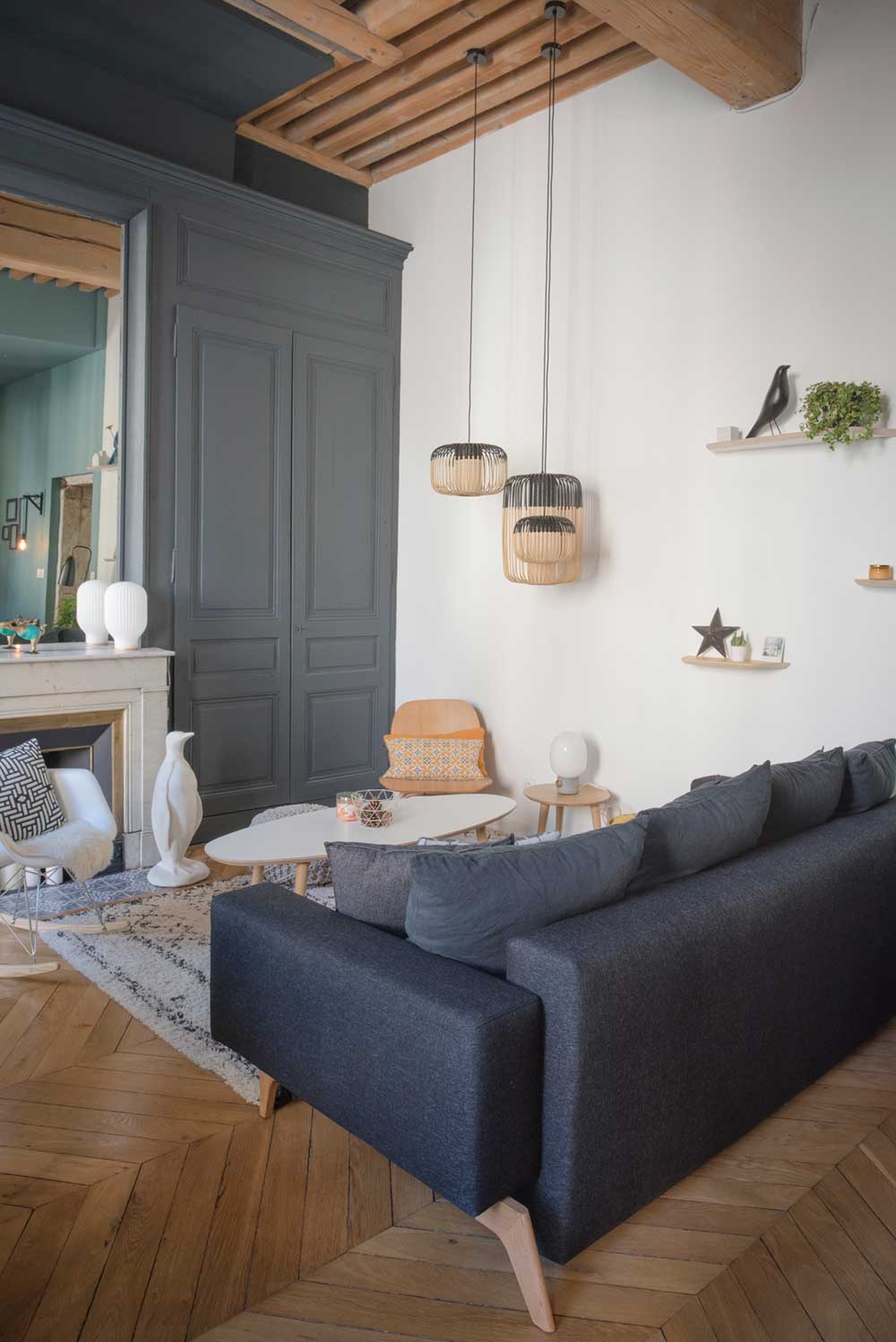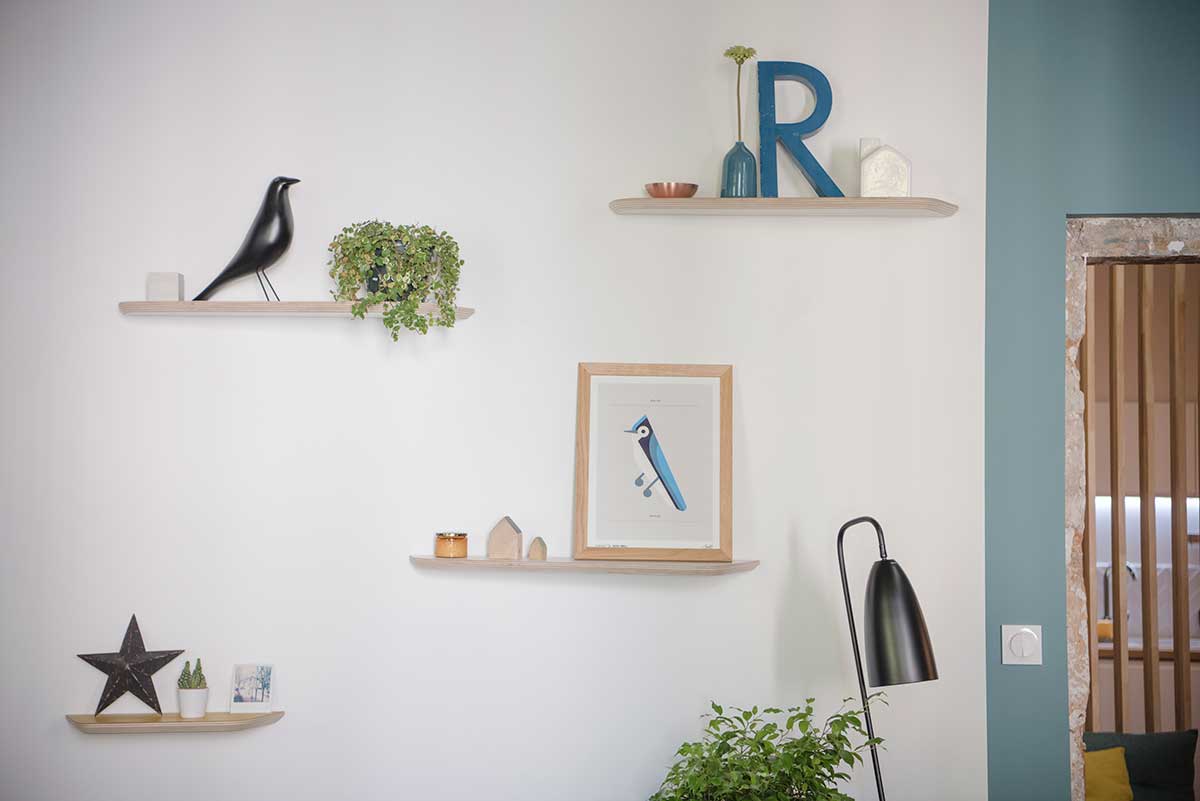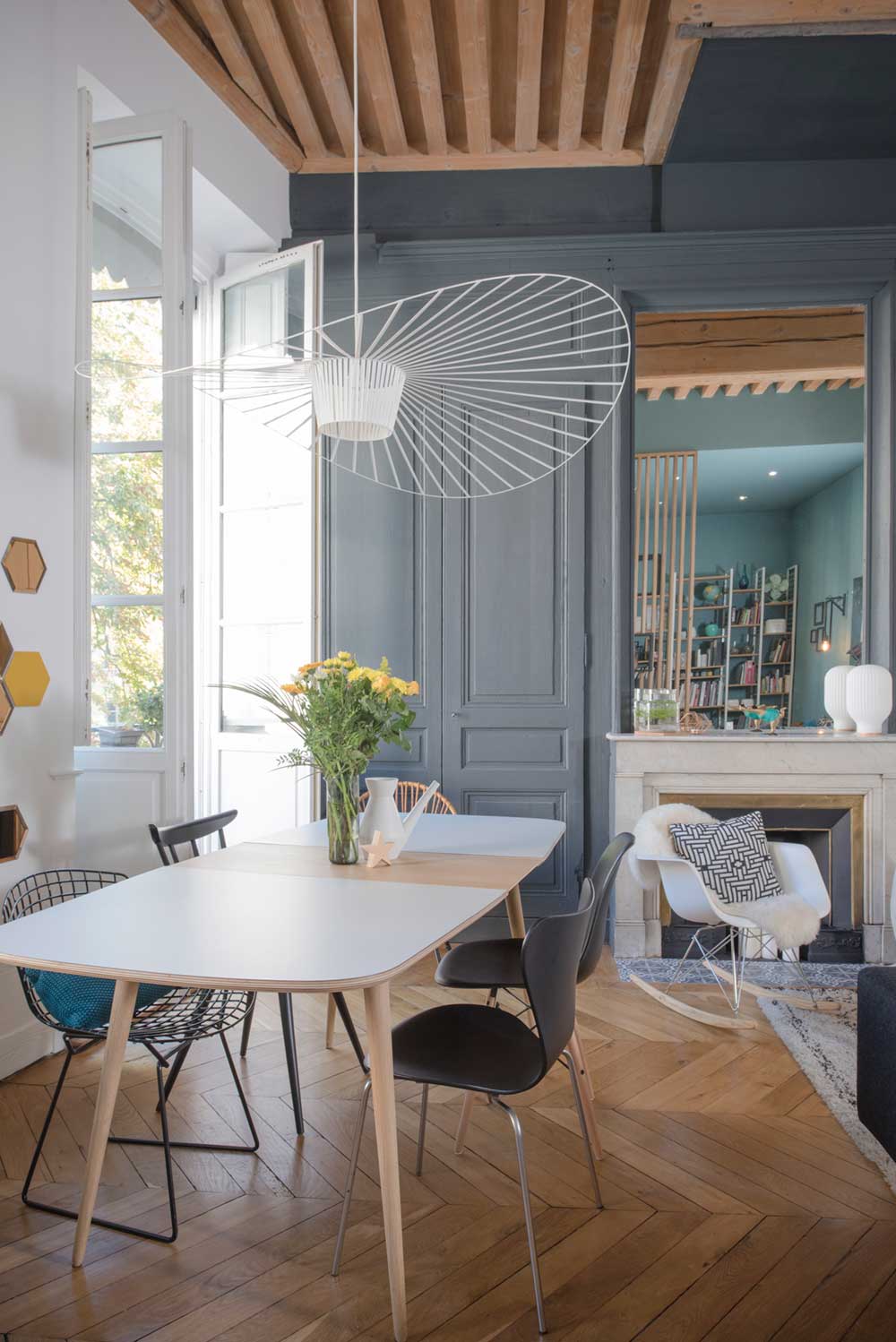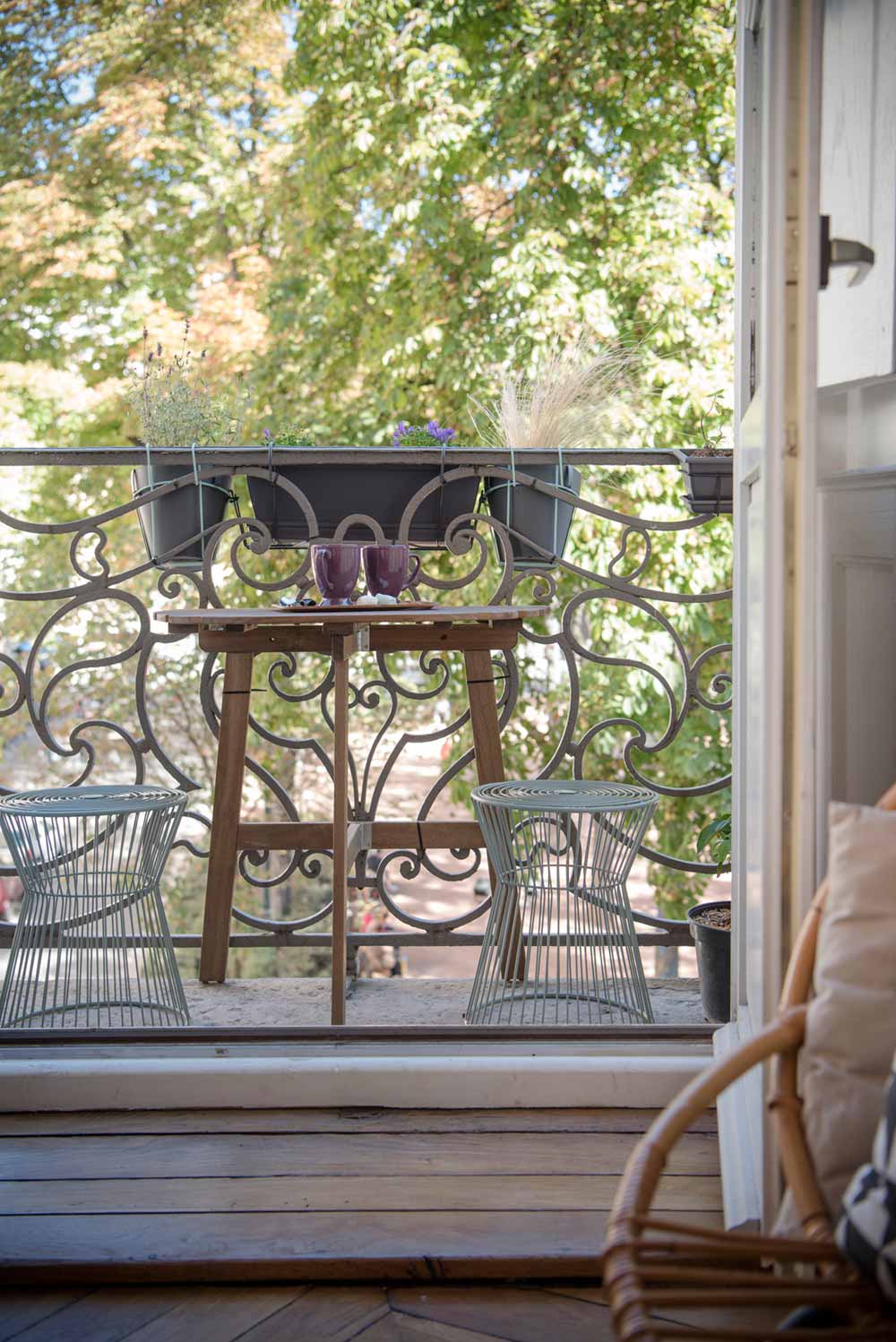 A wallpapered feature wall in the kitchen, along with an original brick wall and a wood-slat partition wall that creates a sitting area, adds rich texture to the space. While parquet flooring throughout, and a wood-beam ceiling in the livings room, fuels a natural element that creates a warm ambiance.
Hang up your 'Home Sweet Home' sign and put out the welcome mat, because this pretty little lady is now ready for guests.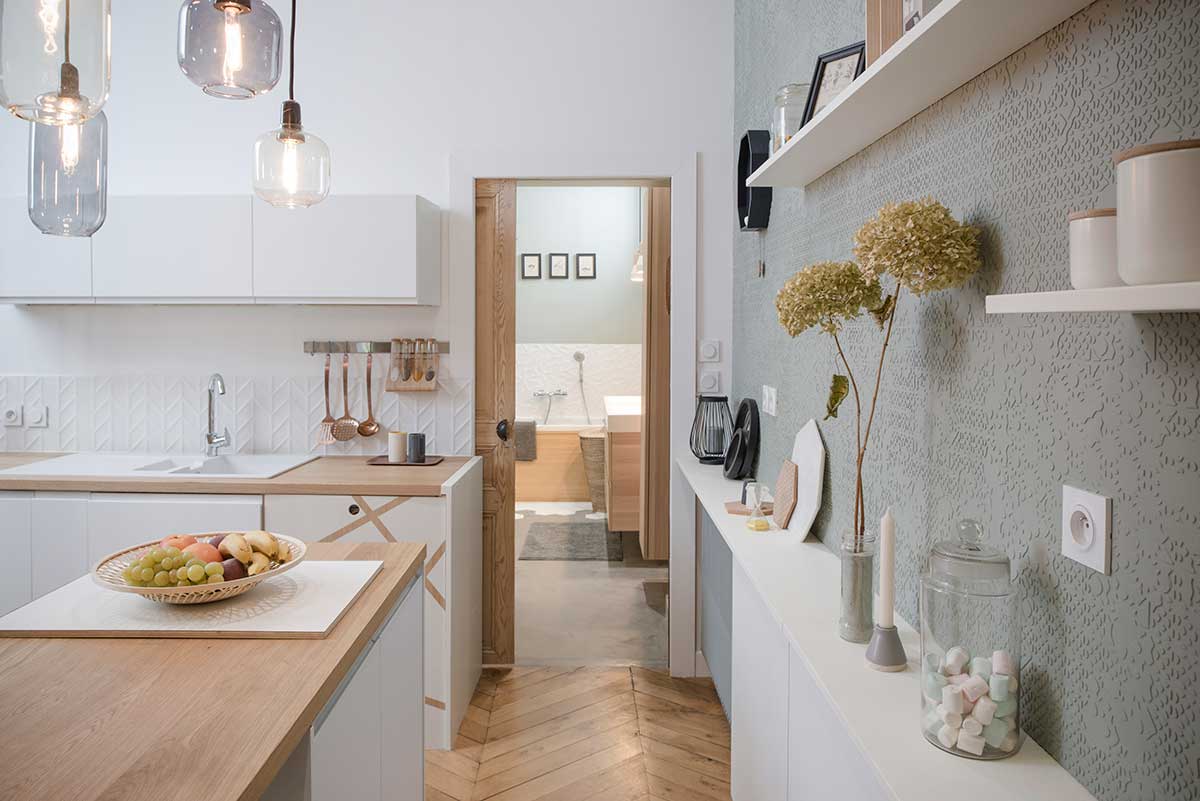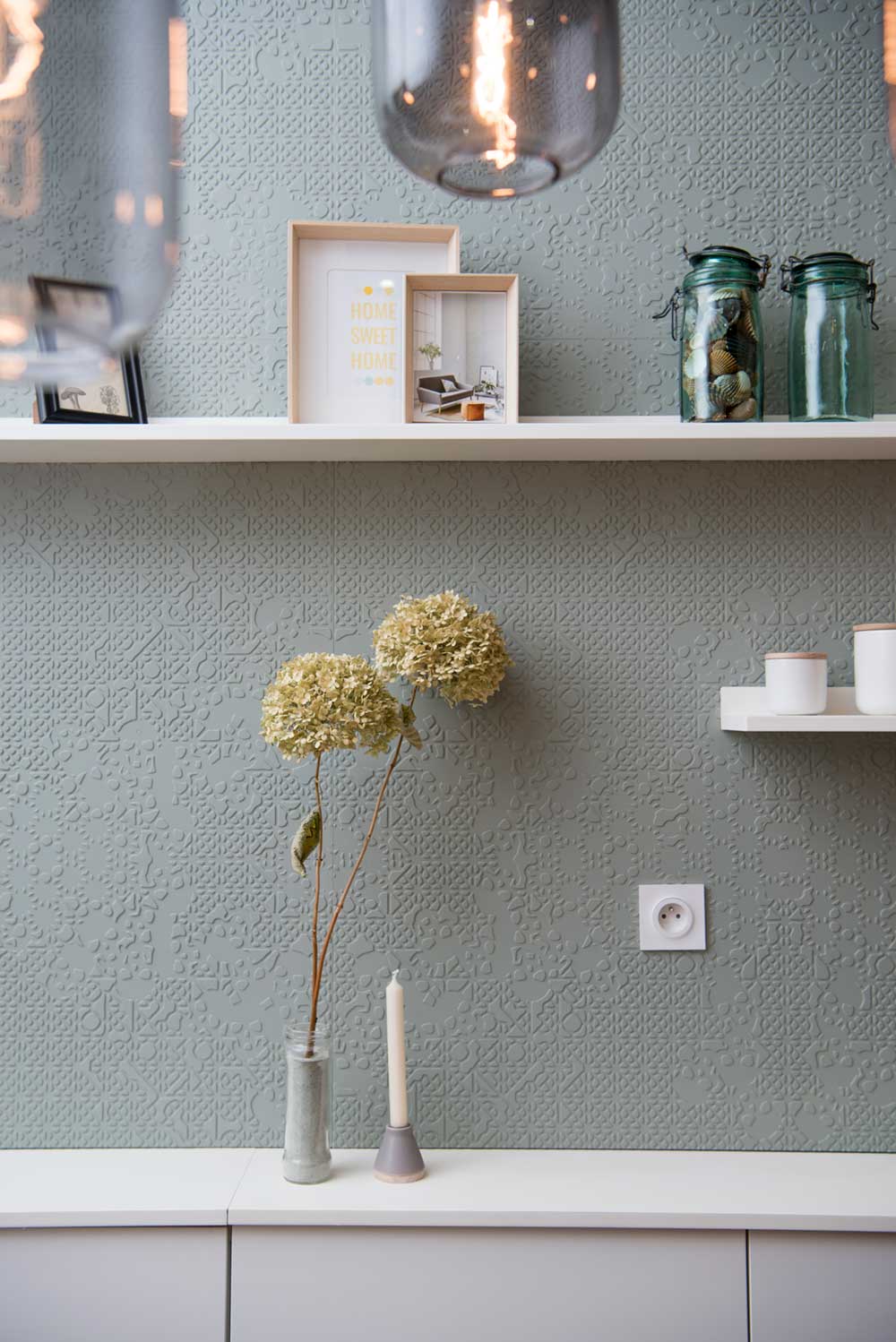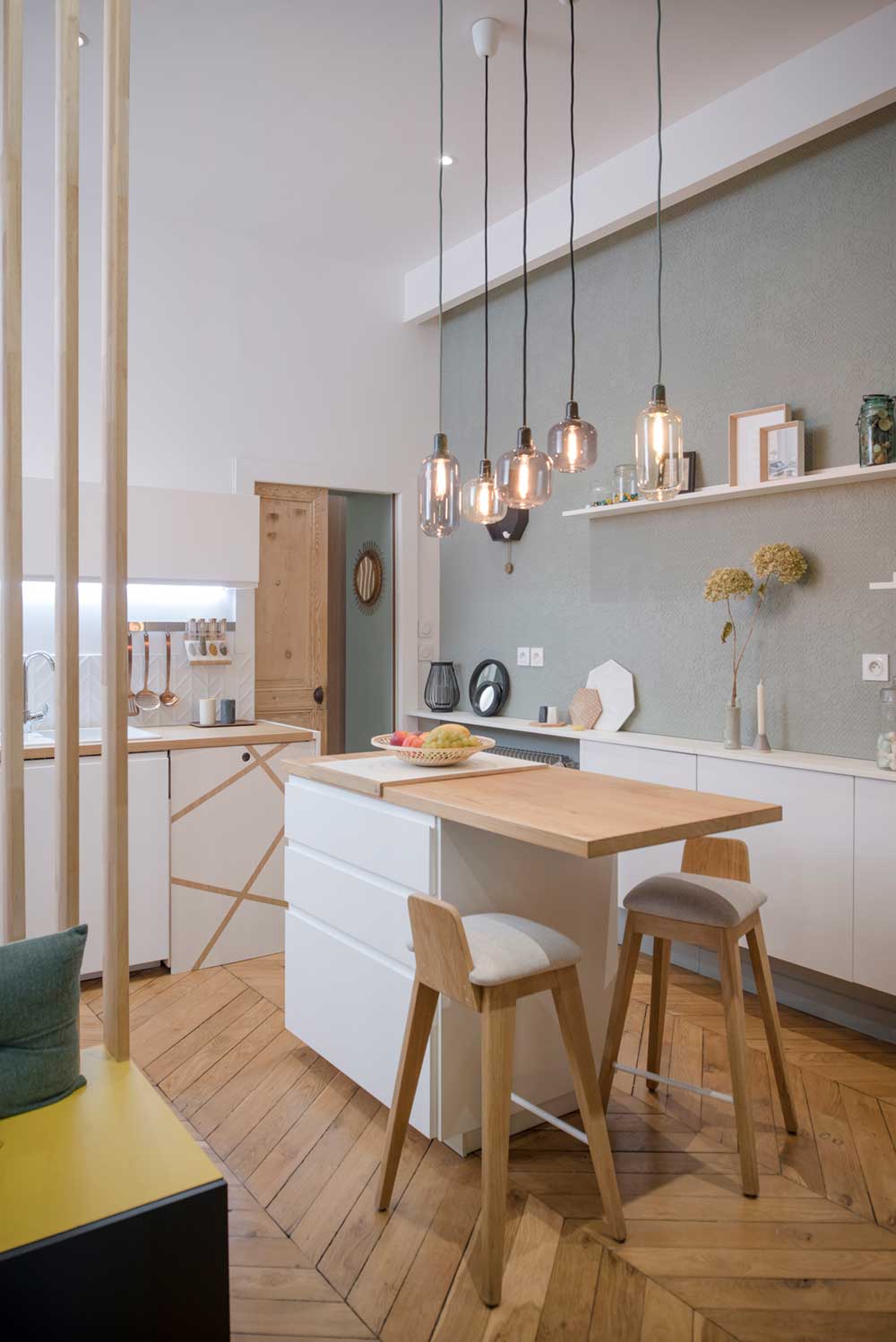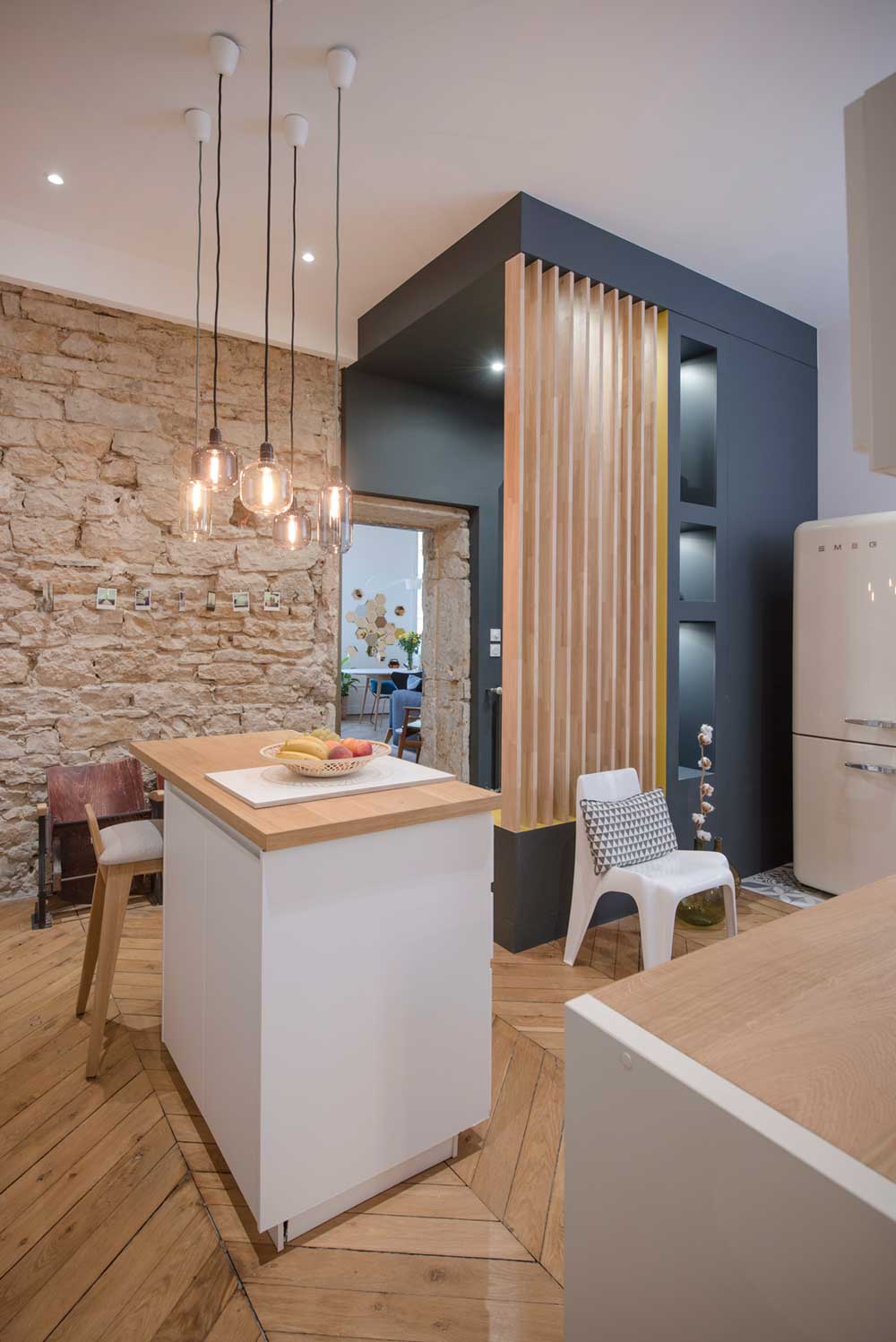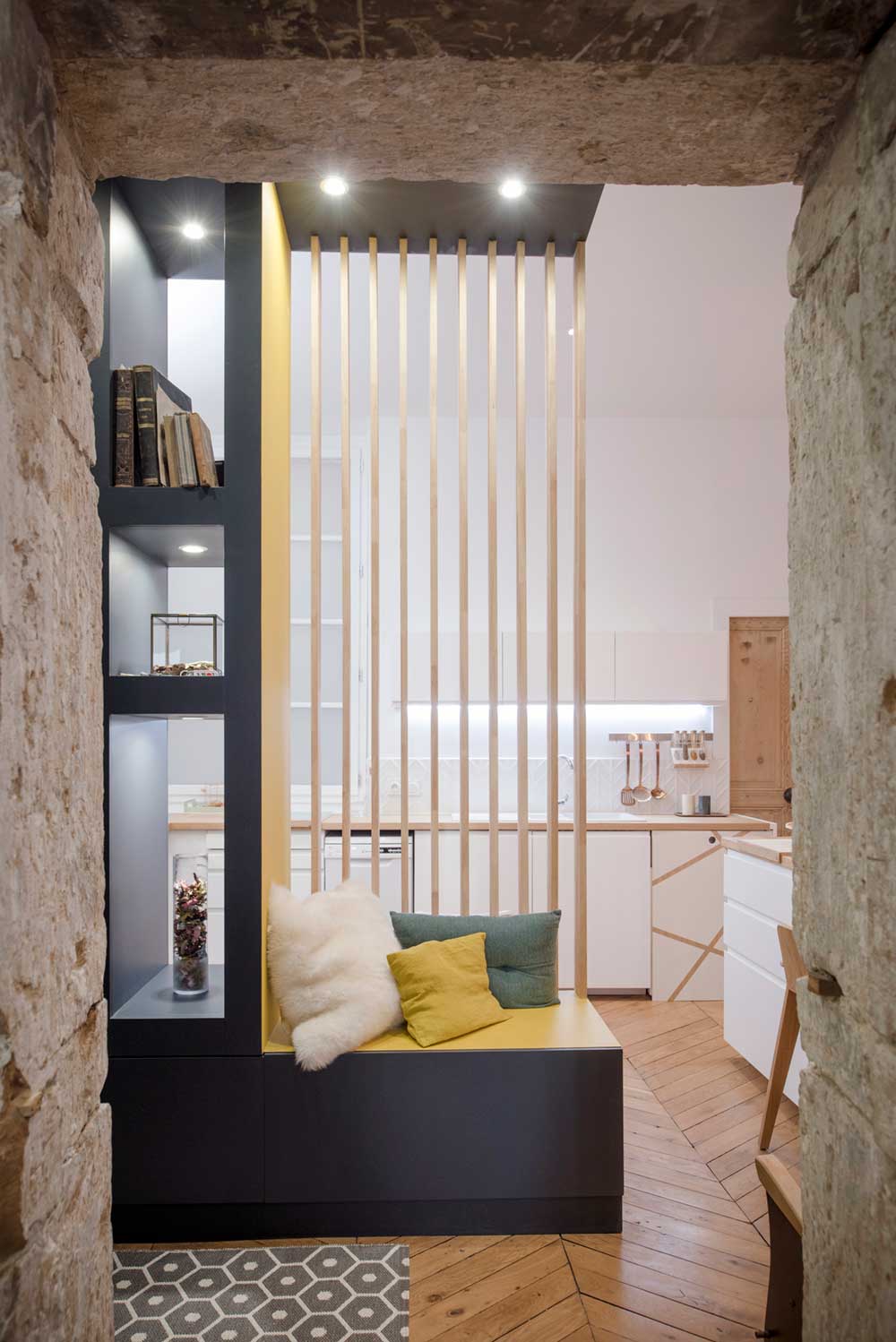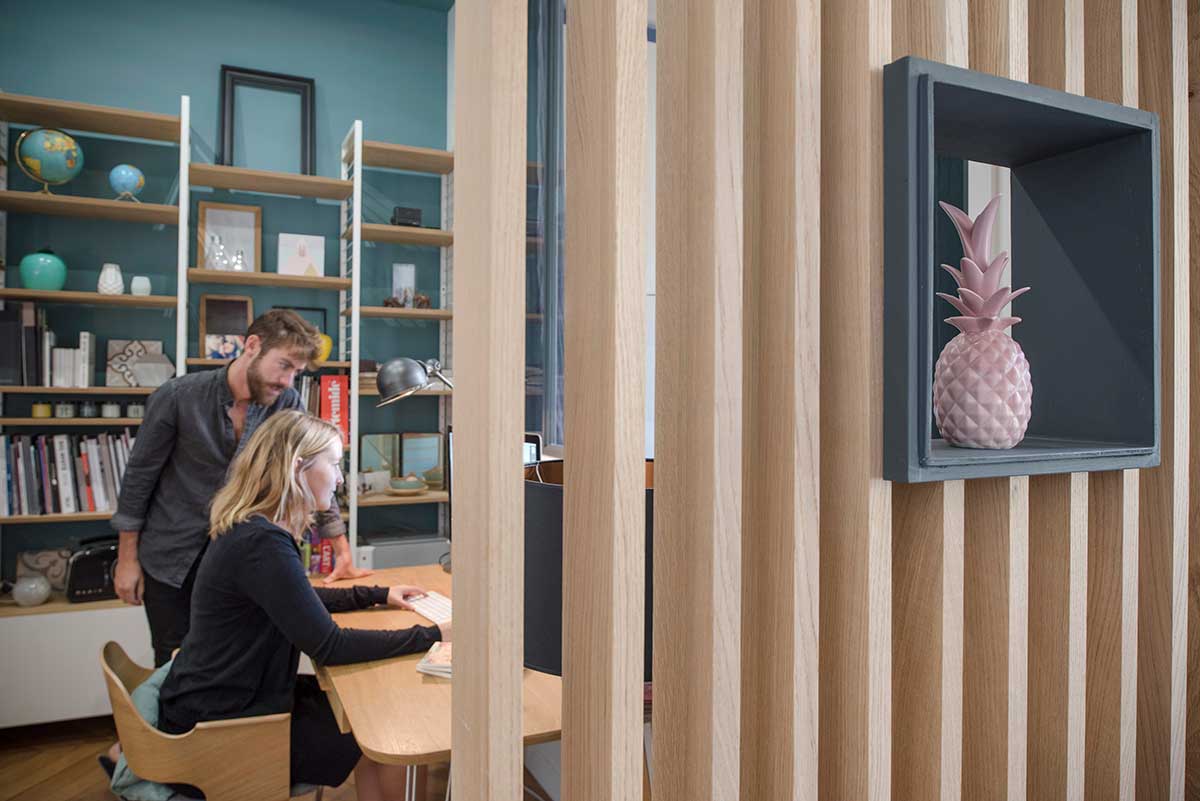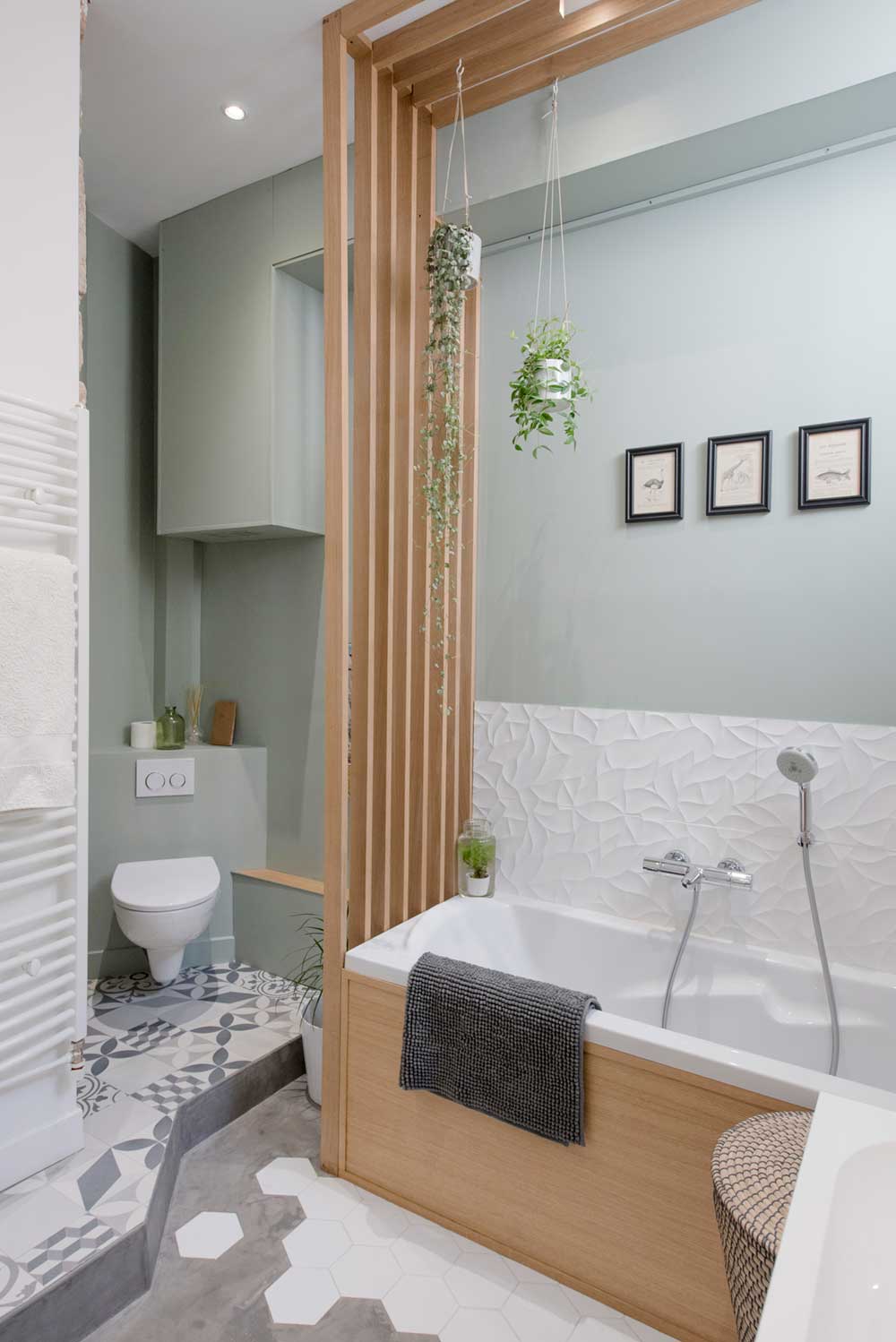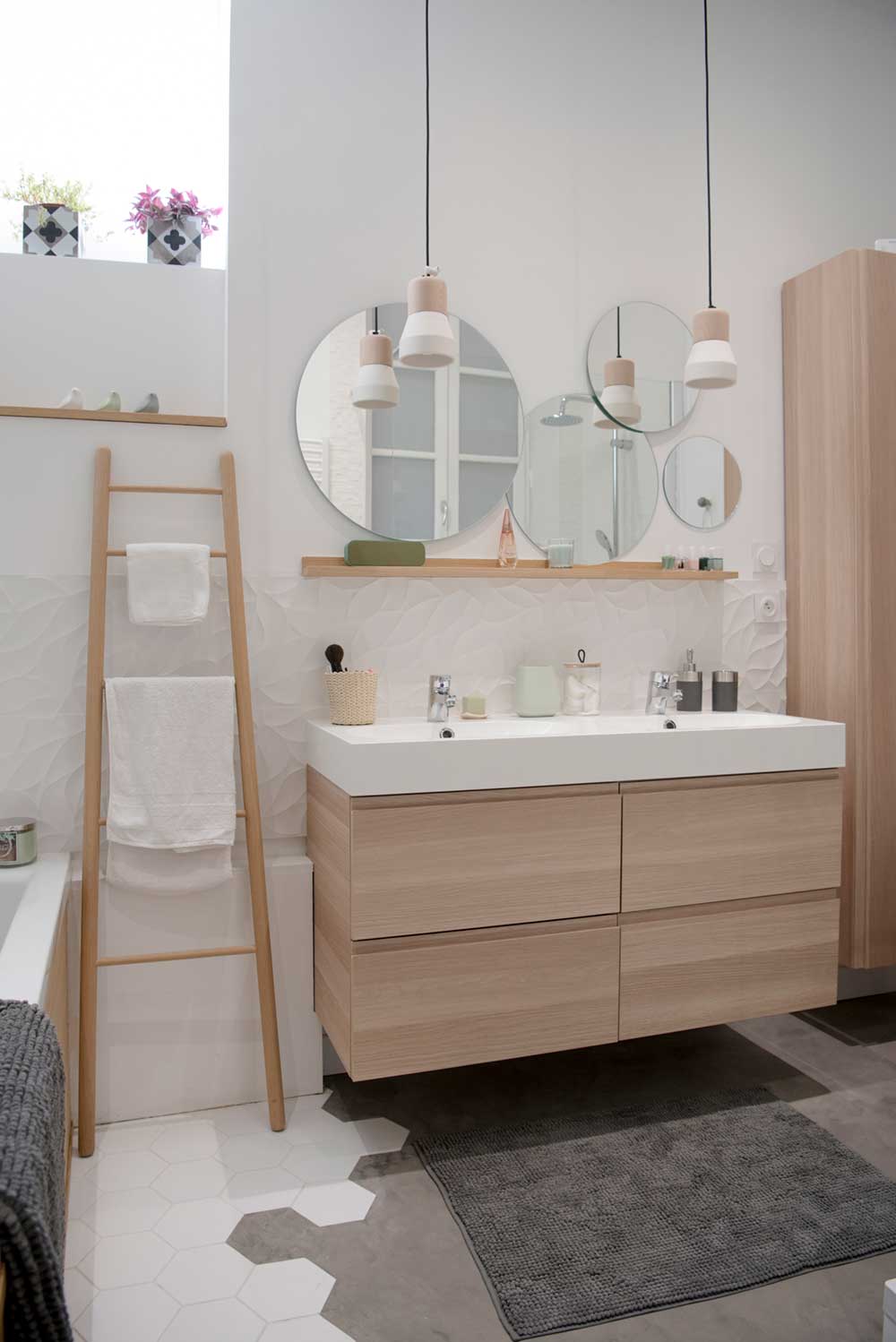 Architects: Lanoe Marion
Photography: Sabine Serrad