Set in the city of Taipei, Apartment X is a small cement dwelling enhanced by wood, steel and a whole lot of style. Outside of offering the traditional elements of a home like a kitchen, living room, office, sleeping space and bathroom, this small apartment is far from traditional, but rather lends itself to a lifestyle congruent to the owners' tastes.
Providing multi-purpose uses for each space – such as the kitchen and office partition wall that also acts as a shelving unit, which runs along the stairwell leading to the upper sleeping loft where an open concept sleeping and closet area can be found; everything has a place without being rigid in form or function.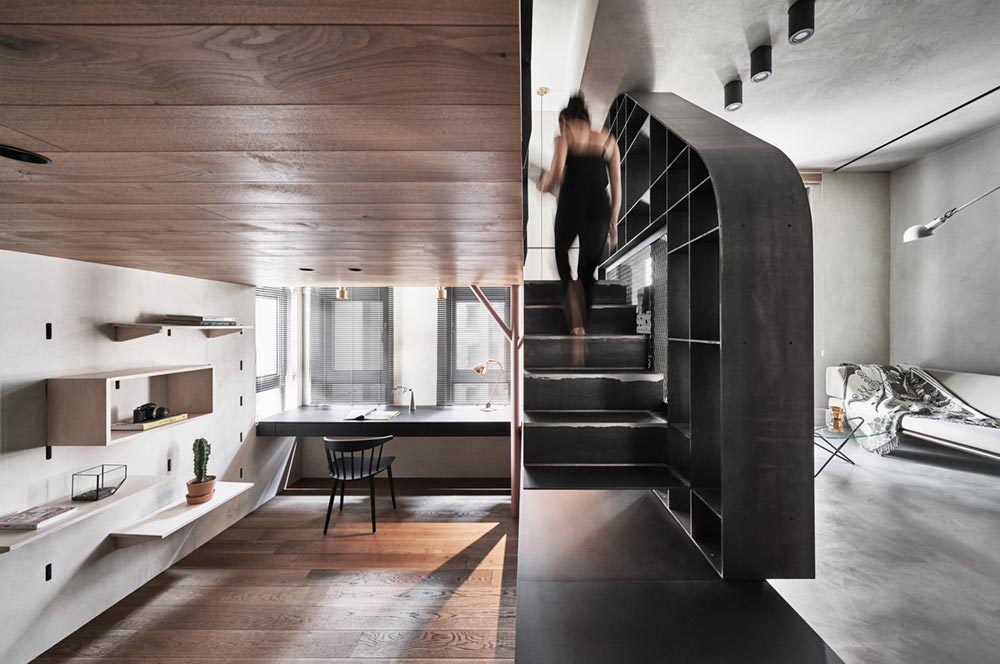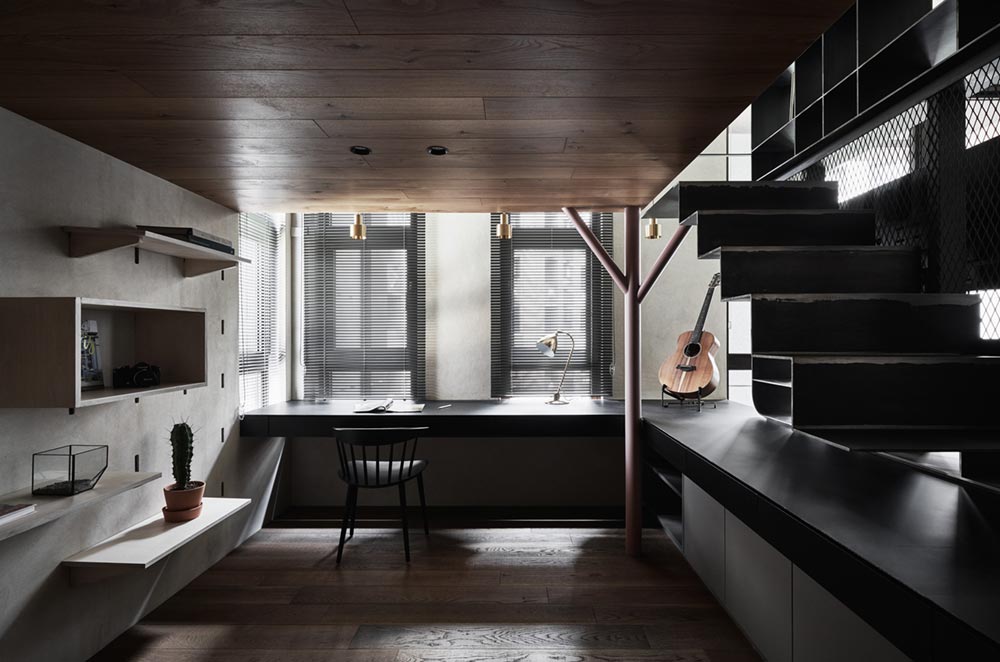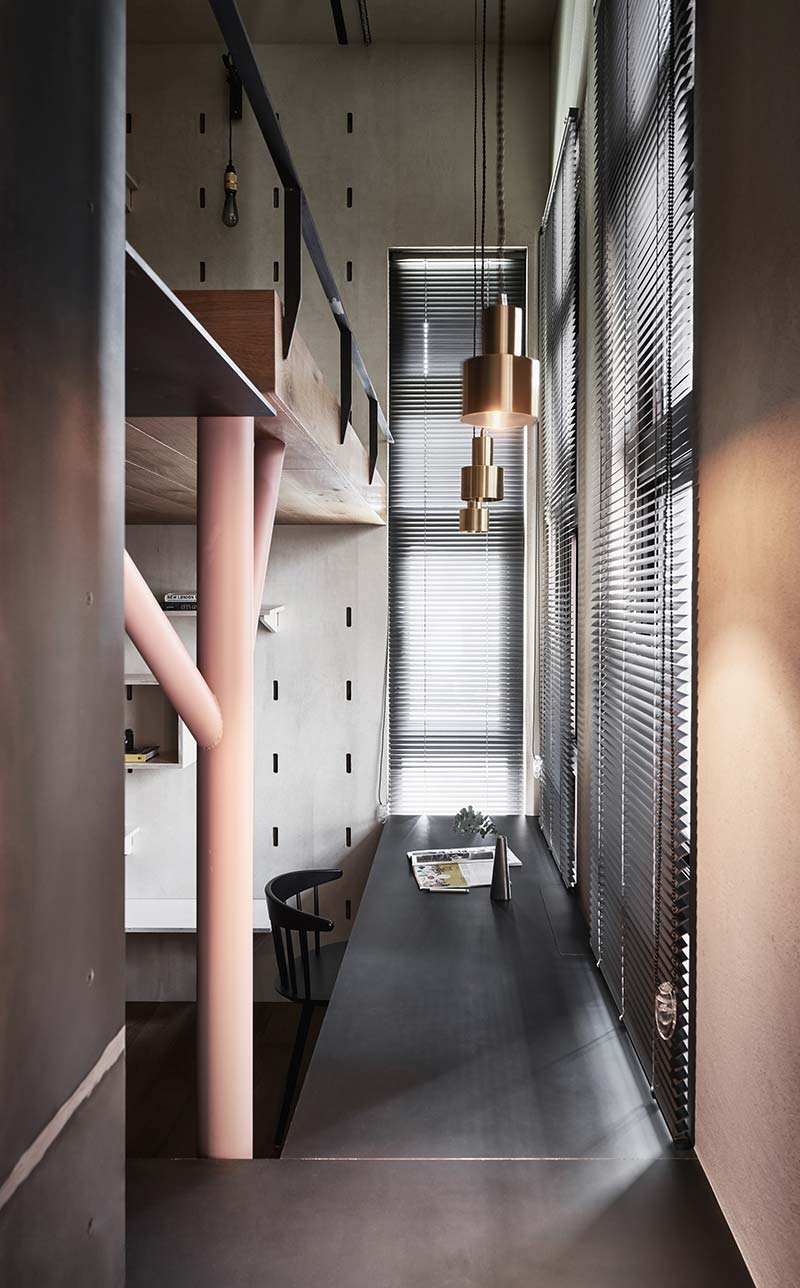 The rich ebony countertops in the kitchen contrast beautifully with the deep wood cabinets and fold-away table, acting as its own partition to the living room where an elegant ivory couch is perched, looking on to the office across and the bedroom above.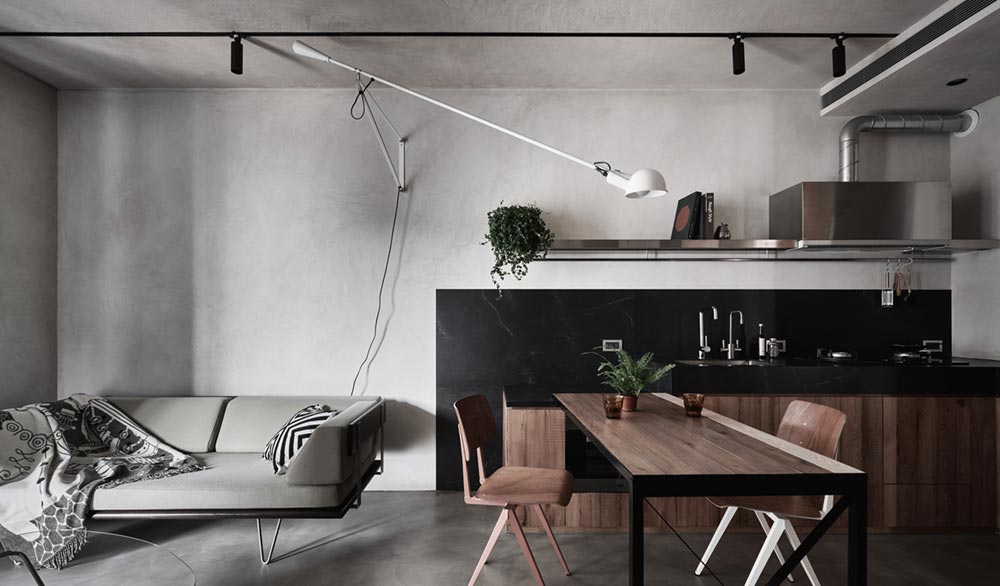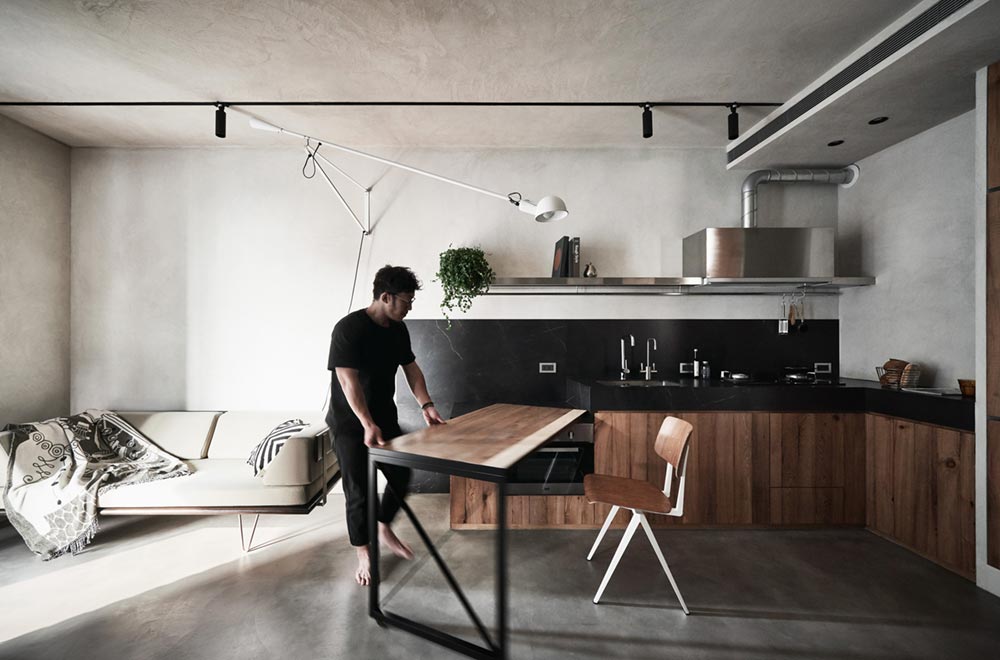 A moveable shelving system can be found in both the office and the bedroom, creating any configuration required to fit the changing needs on any given day, allowing this small home to be anything at any time to anyone. All the yes's given!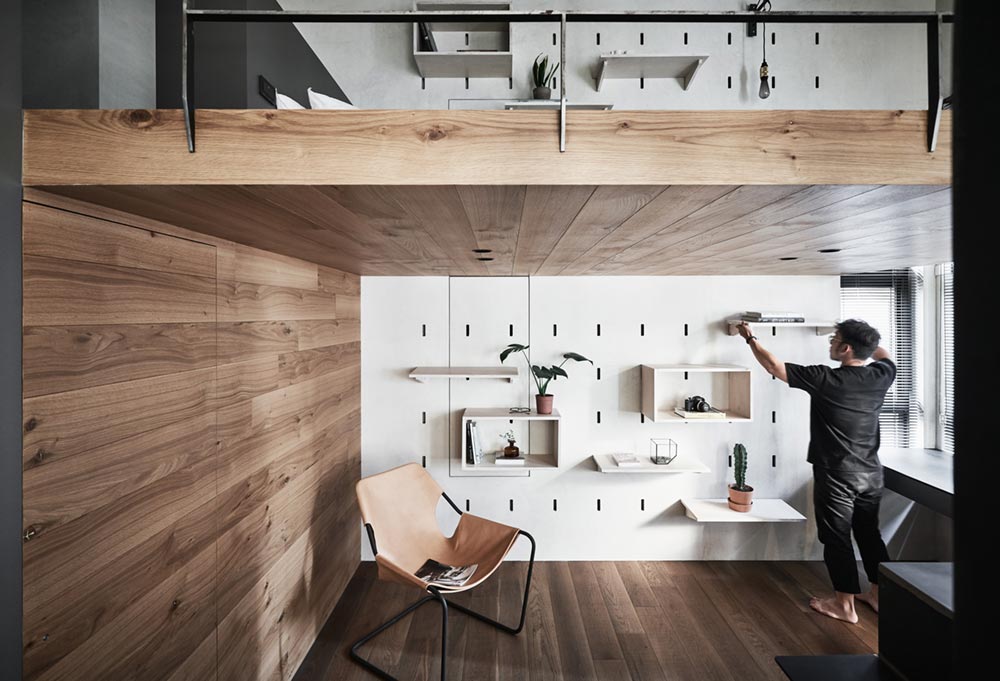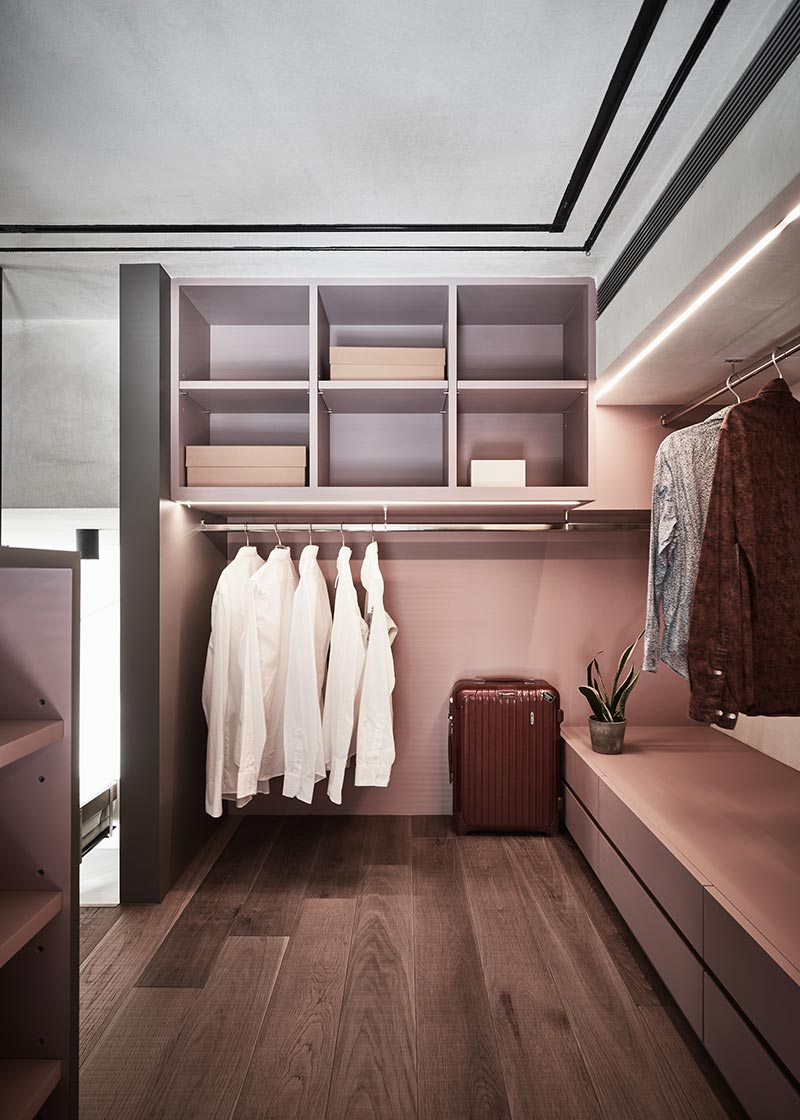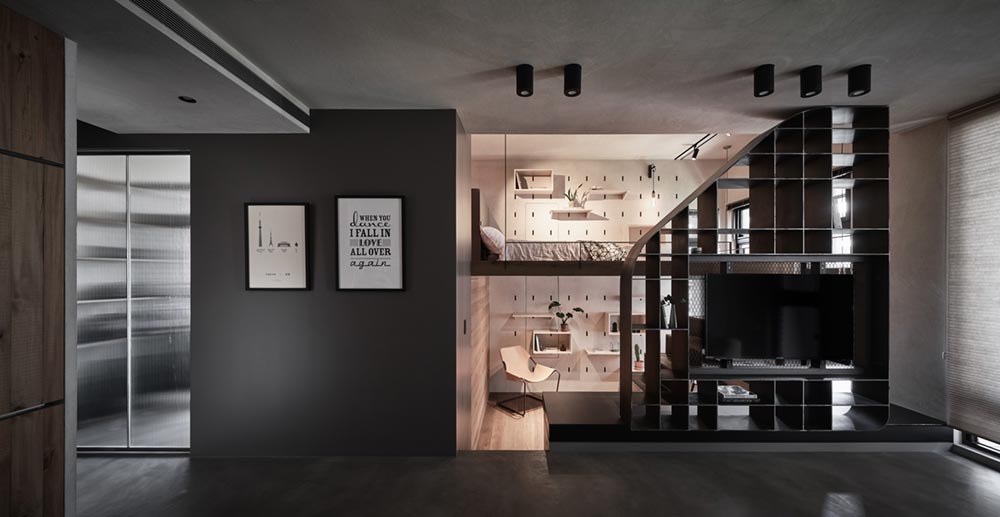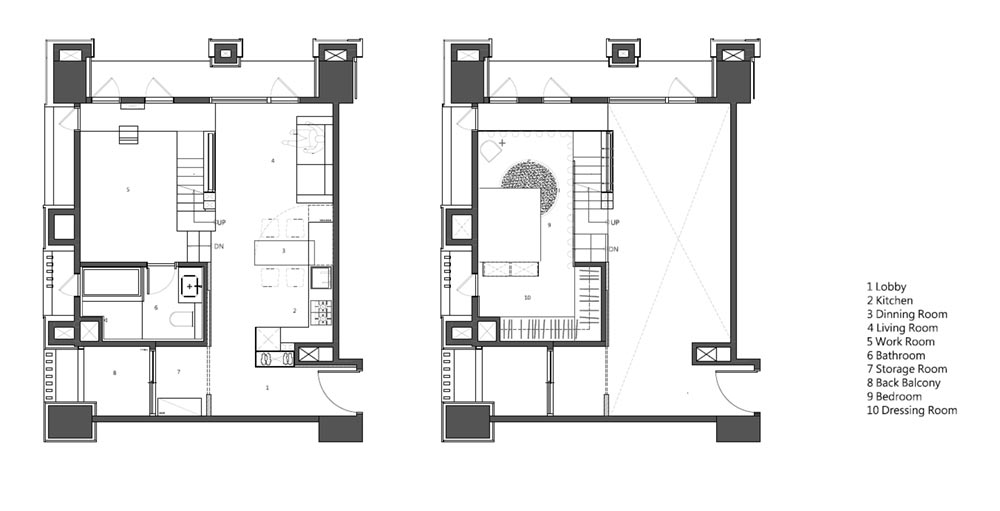 Architects: KC design studio
Photography courtesy of KC design studio