Located in Shanghai, China, this small apartment is a collision of function and fabulous design, sitting amidst a small space of just 516 sq.ft with a 10 degree rotation.
Anchored by a bright yellow cooking cabinet-slash-partition wall; design team Towodesign did an amazing job reconstructing this space – offering all the conveniences of modern living without leaving any traditional comforts at bay.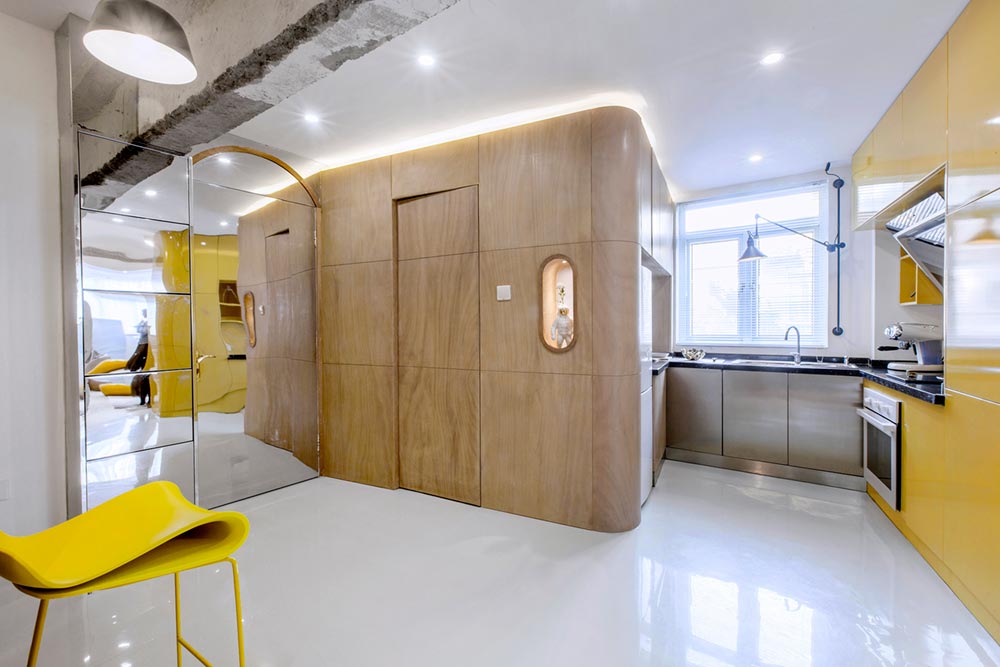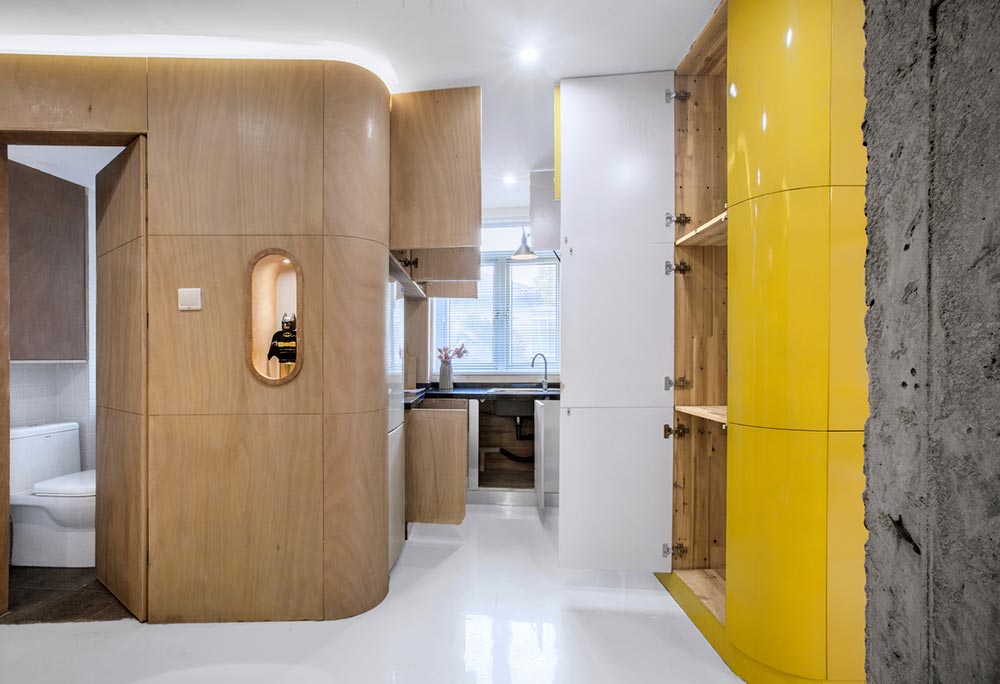 Providing a continuous space throughout the home, this flow provides a feeling of spaciousness, while creative constructs – such as the "sleeping box" – is a whimsical resting nook that is wrapped in light pine and provides shelving and a skylight, creating the illusion of height.
Another great feature is storage space – every unit has been utilized for maximum storage – under the bed, inside stairs, and more.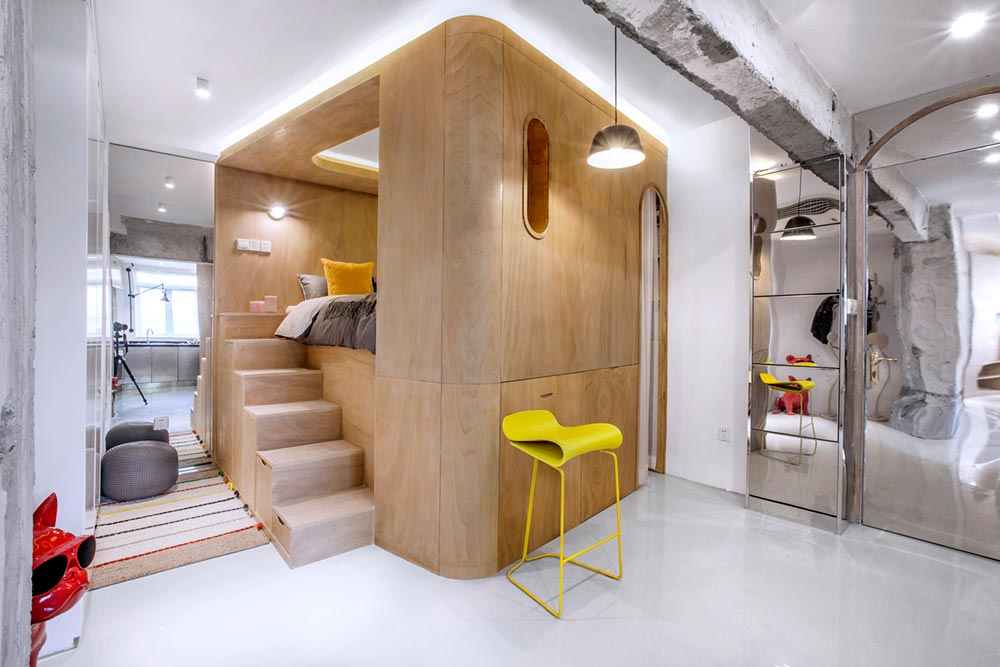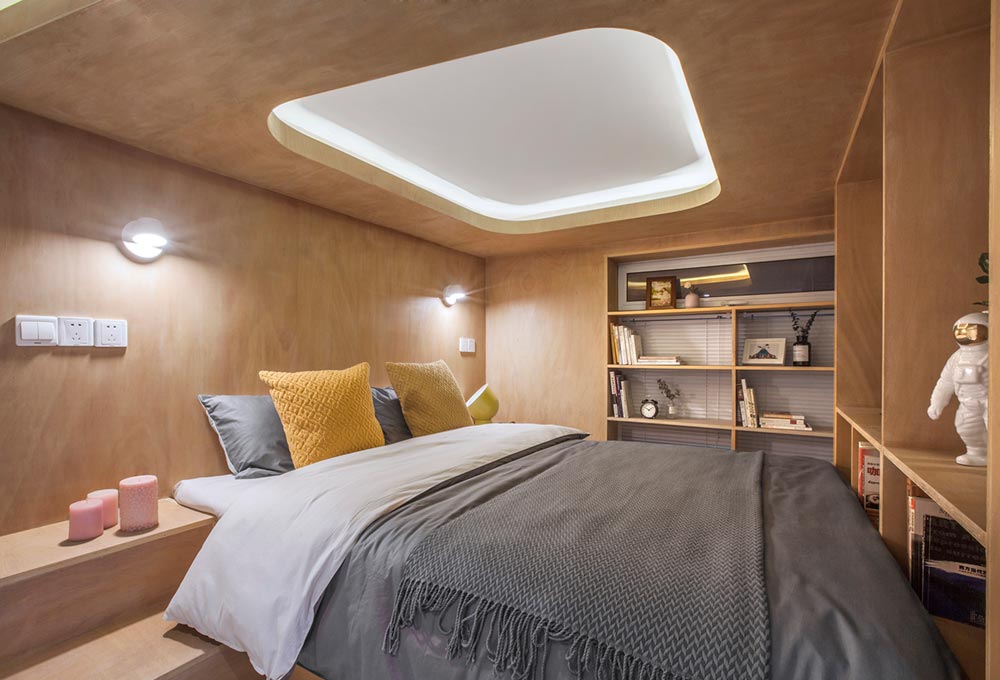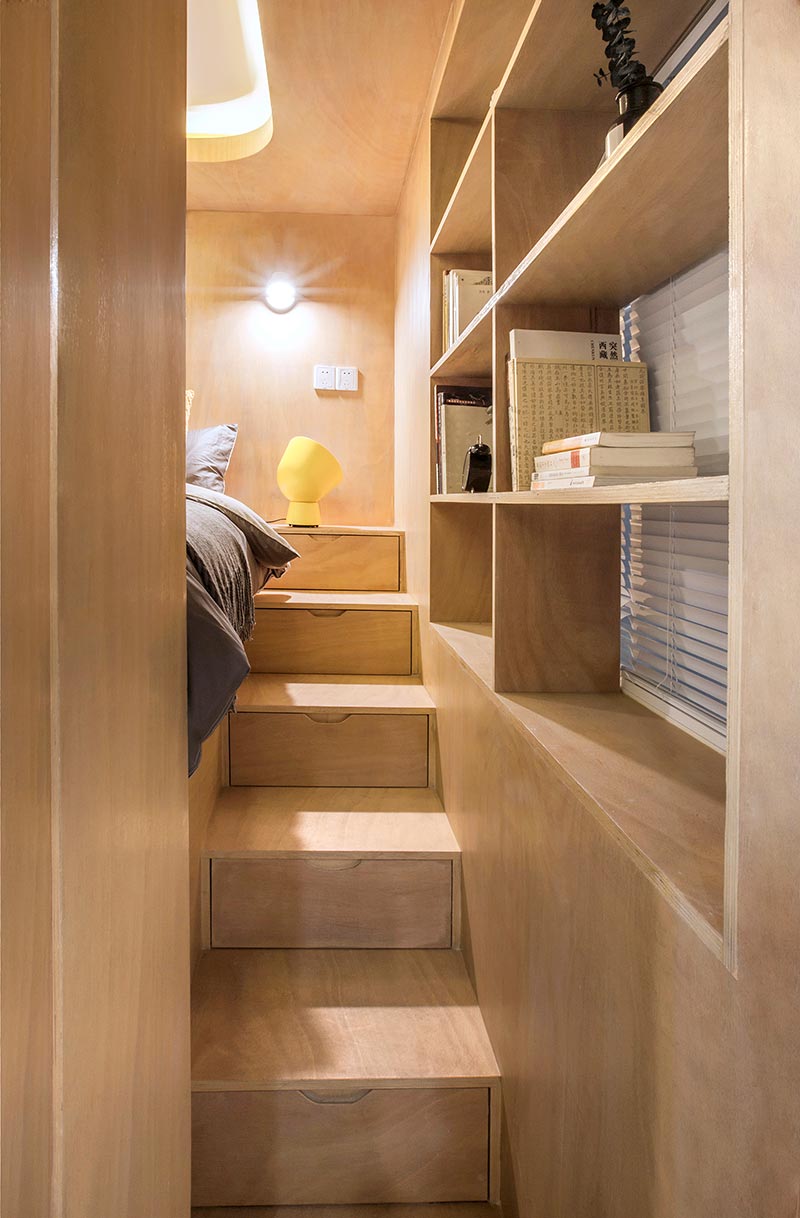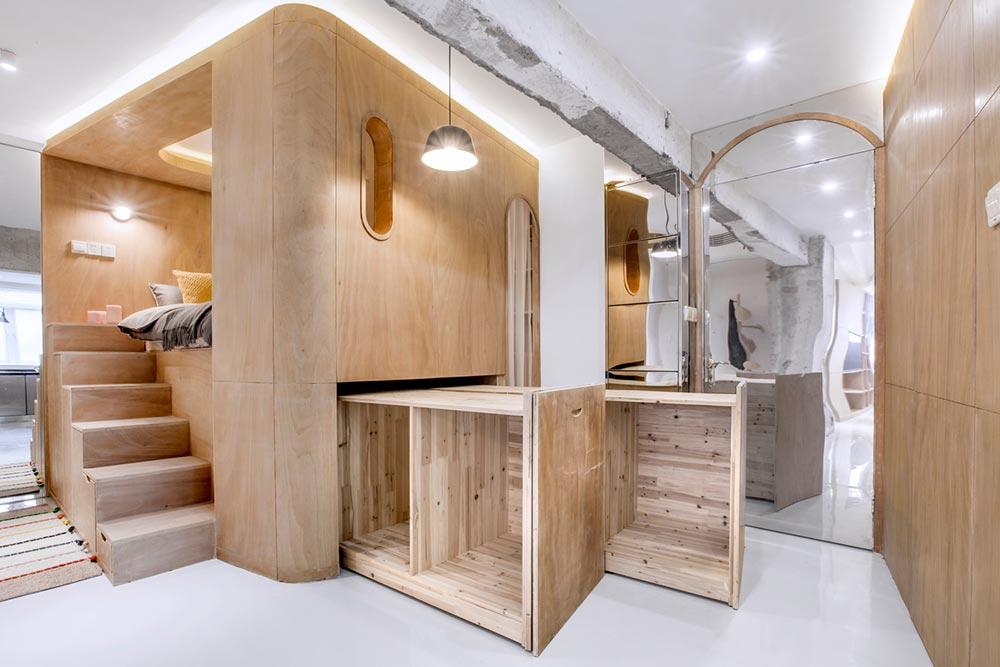 If all that wasn't enough for this small space, glossy white floors reflect light against the equally white walls and ceiling, and blend with the pine partition wall, which also acts as an entertainment unit and shelving area for the living room.
Reflective surfaces and soft textures enhance 10° home throughout, making it feel bigger than life and giving it a groovy appeal reminiscent of the 70s.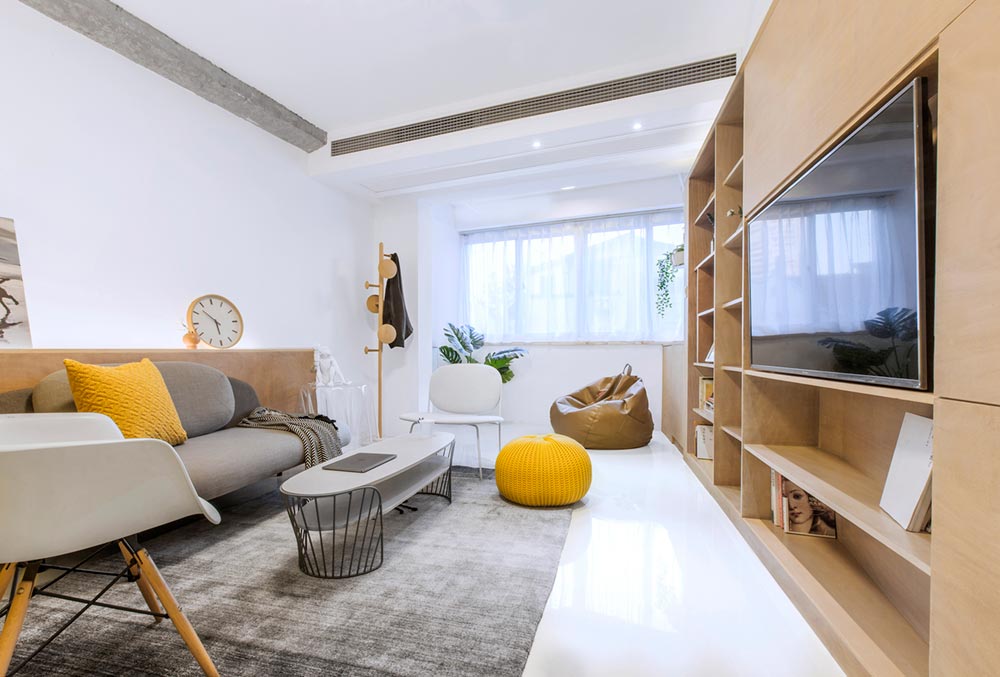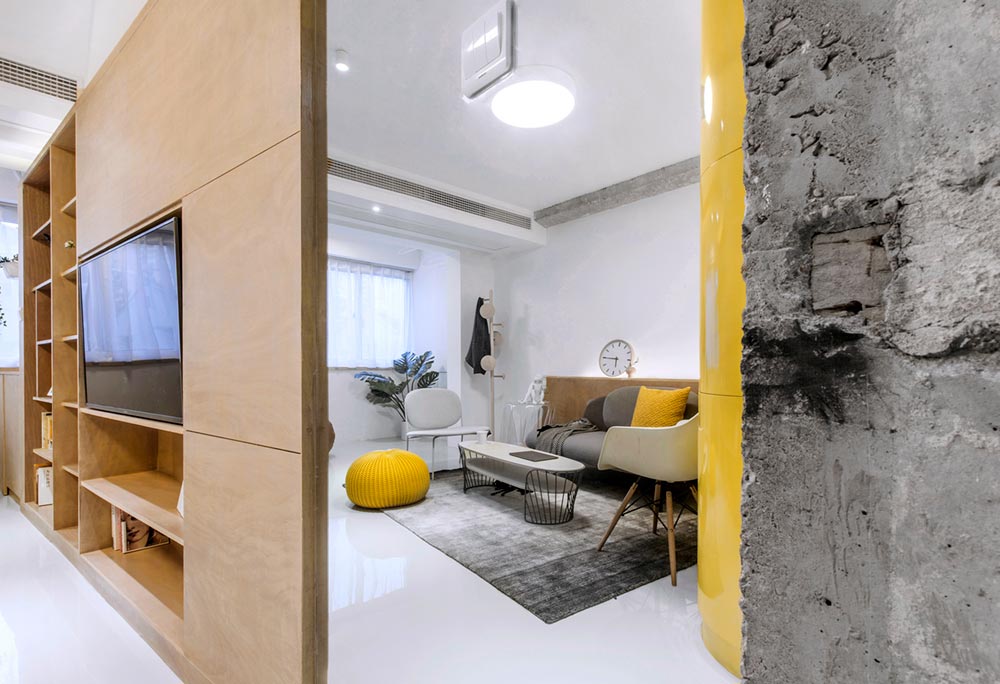 Architects: Towodesign
Photography: Towodesign