At only 377 square feet, this tiny living space has done a lot with a little, providing a plethora of hidden and useful storage throughout, and maximizing on the vertical space seamlessly.
Built in the 1970's, this one-bedroom apartment has been fully revamped into a modern home, with partitions walls that disappear into the walls – pulling out to create such things as a fold down table for dining, or another that emerges in the day for desk duty and at night for entertainment.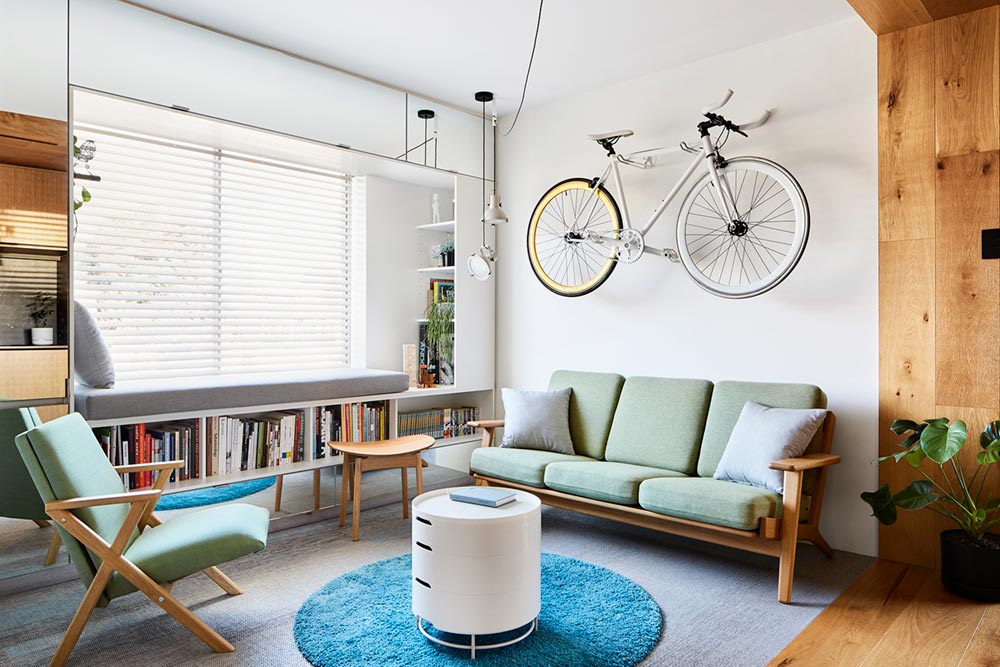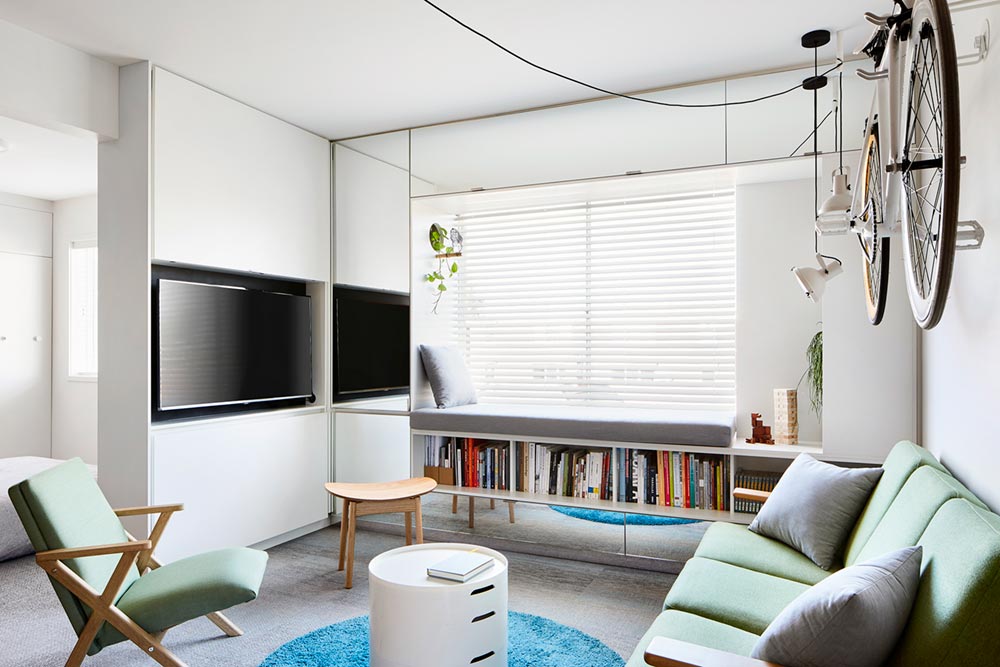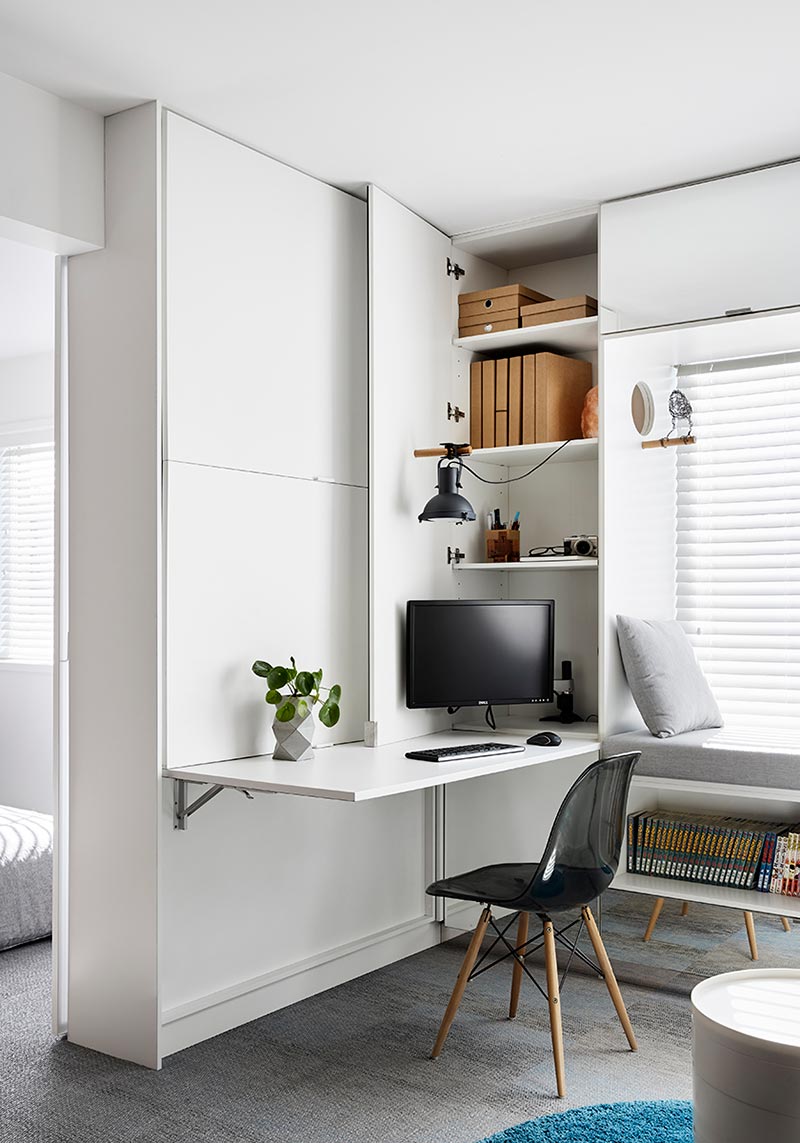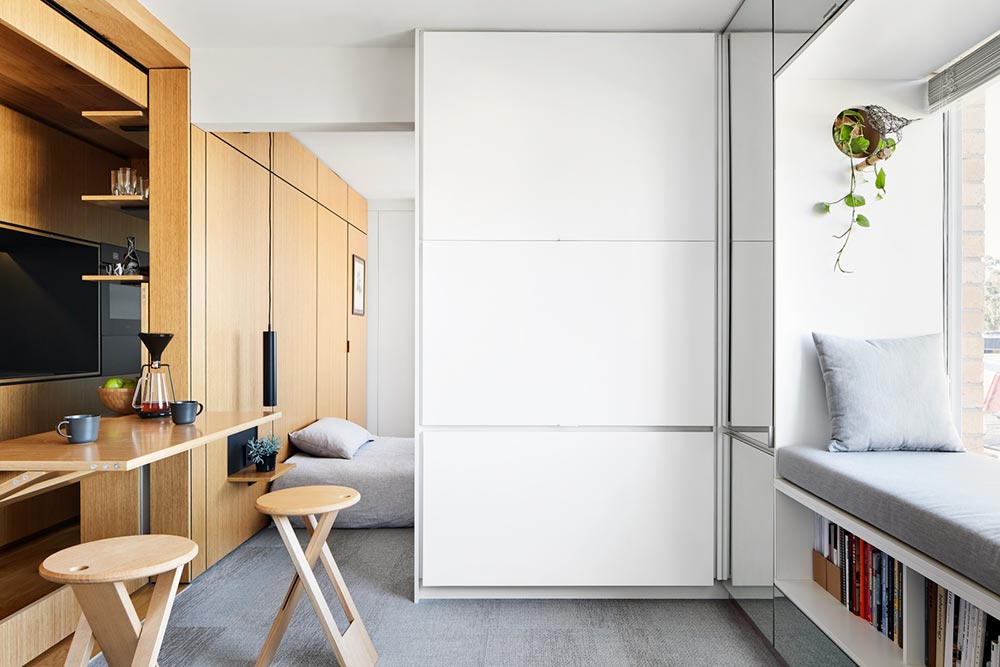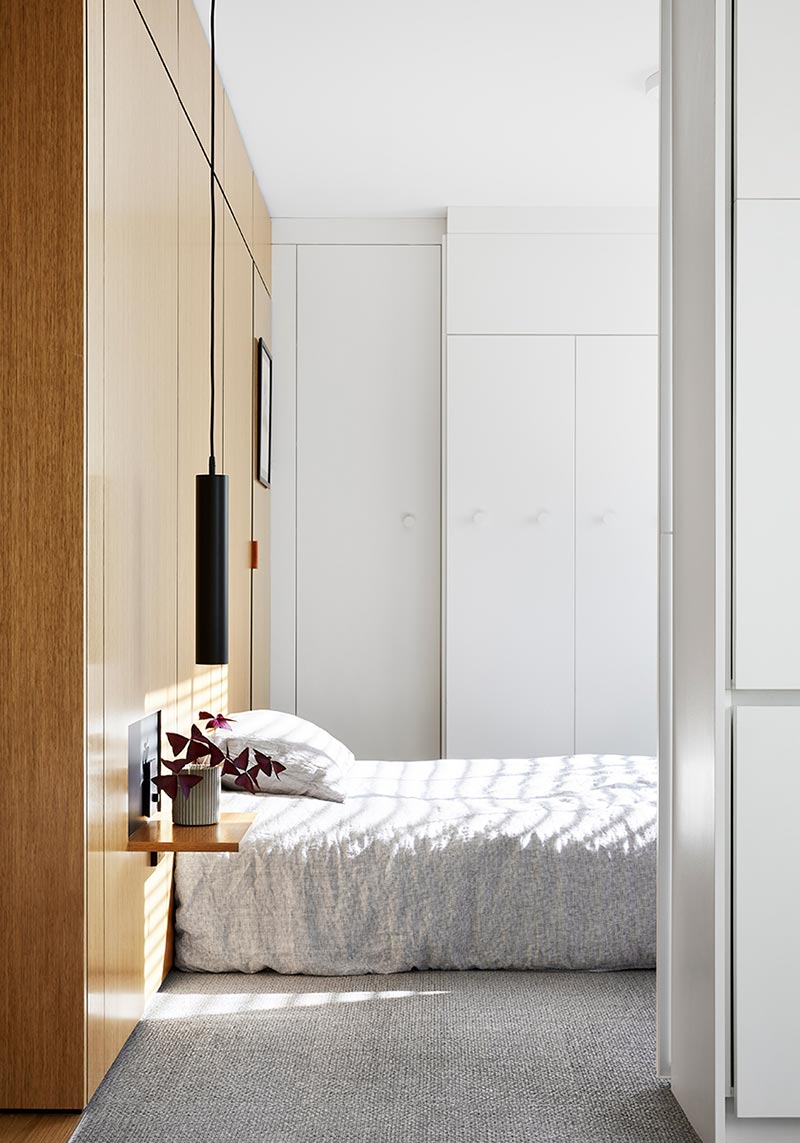 The glass between the kitchen and bathroom offers a privacy film activated by remote control, while the kitchen itself delivers a wellspring of concealed cabinets in light oak set against a black-as-night prep area.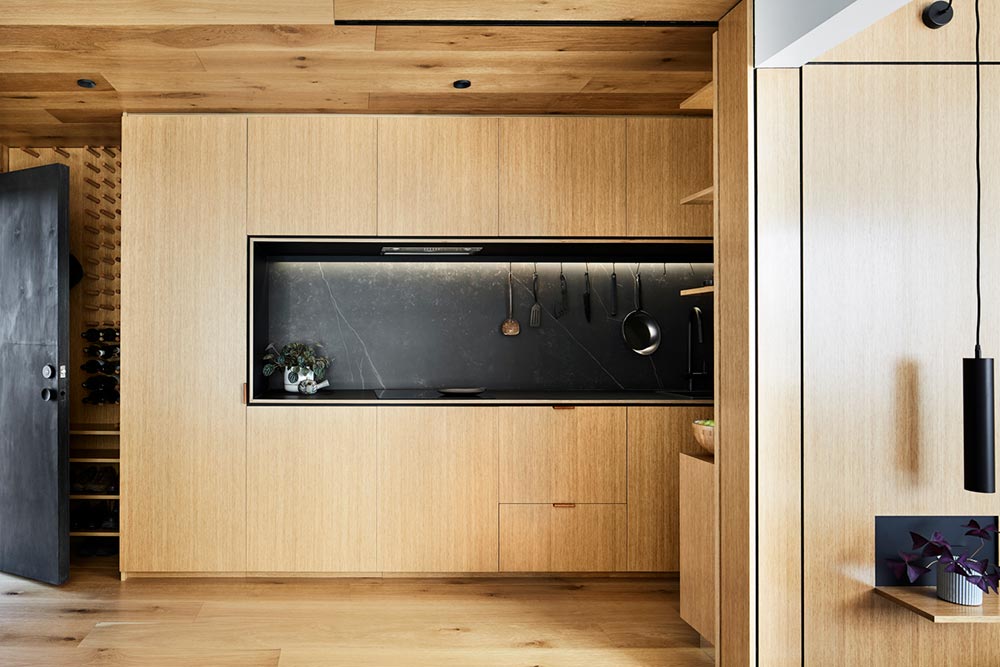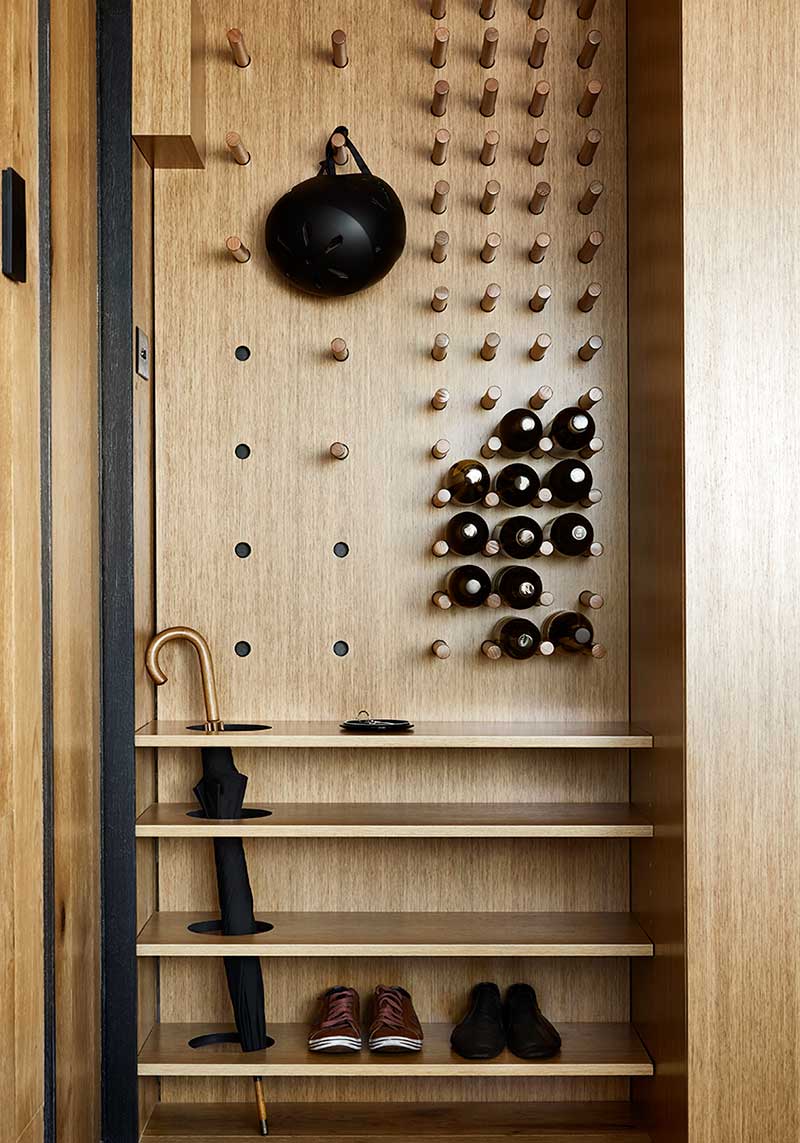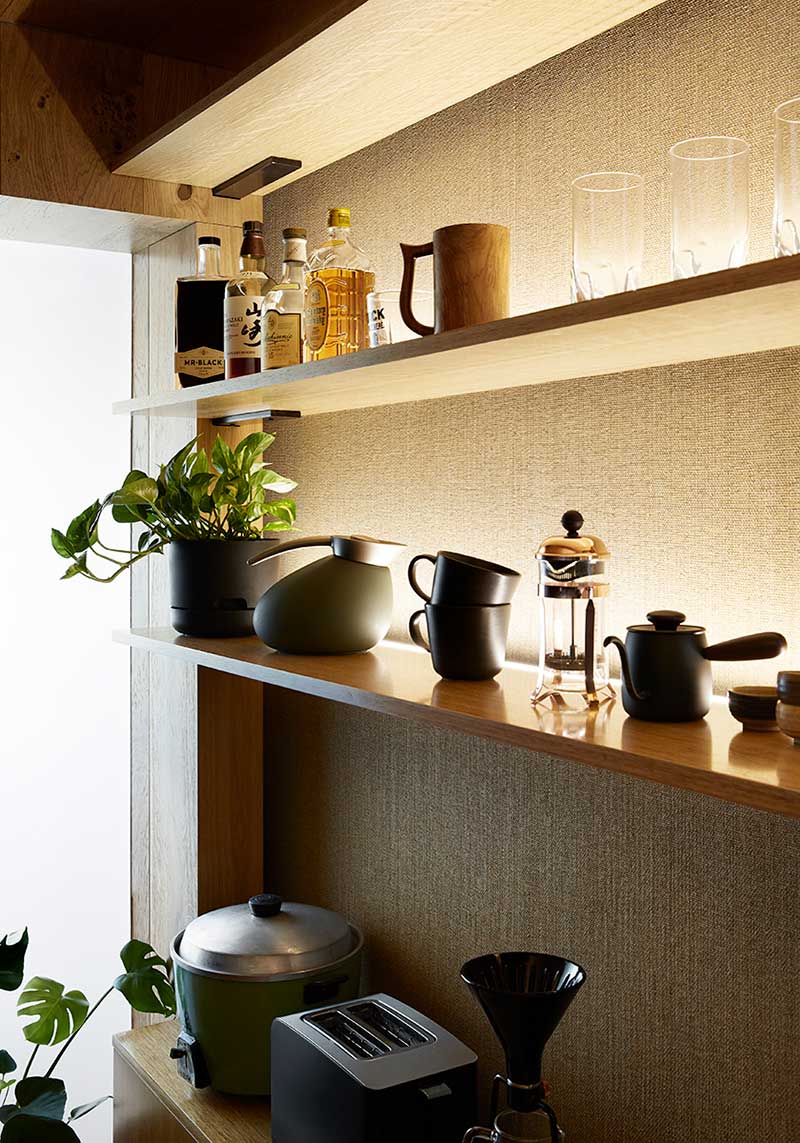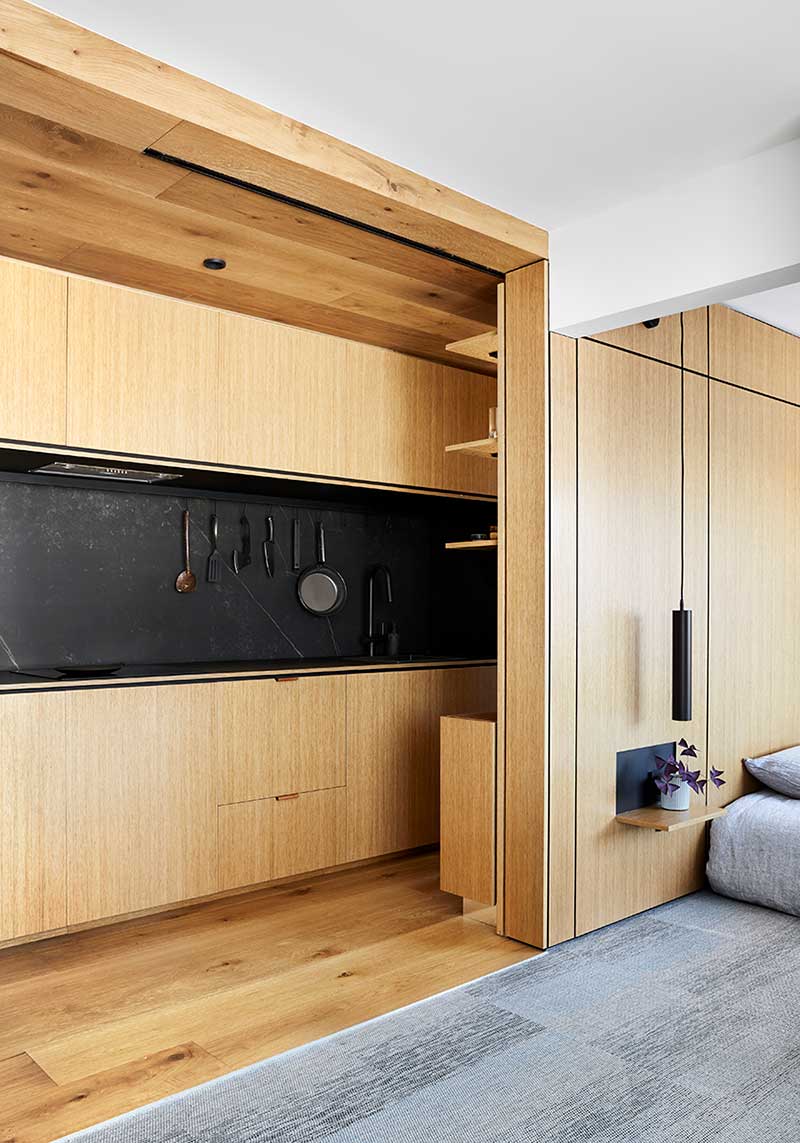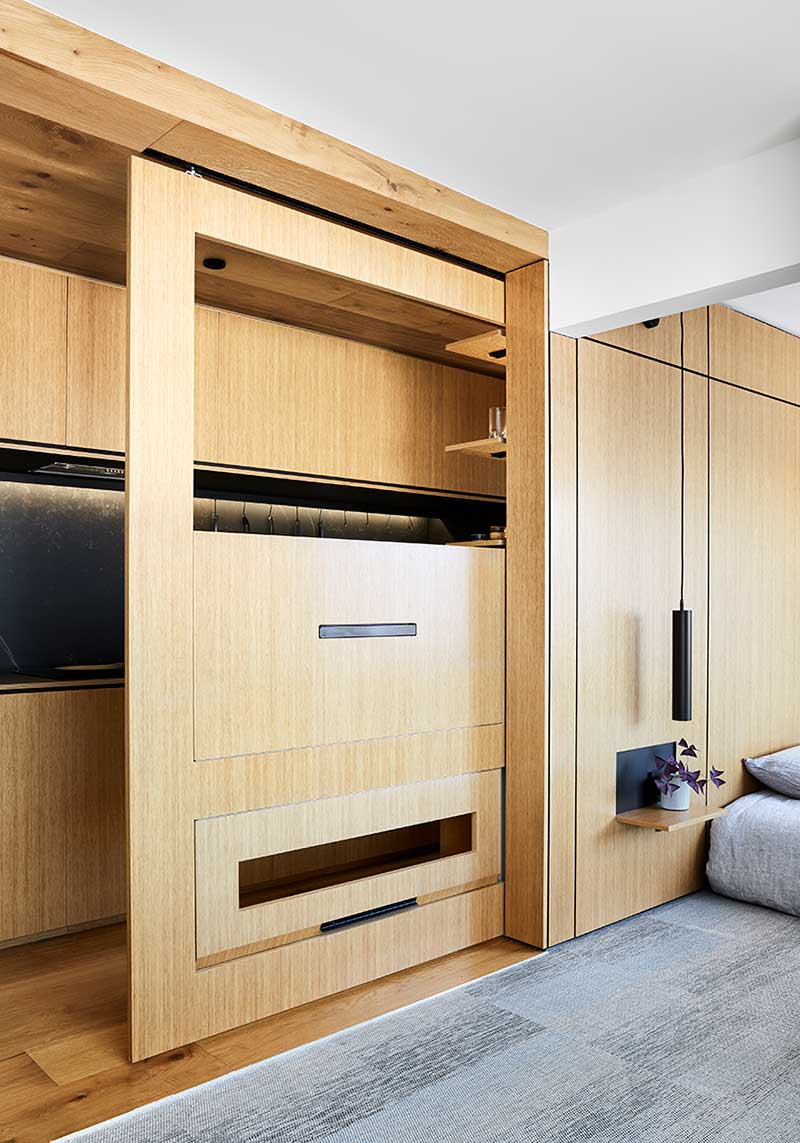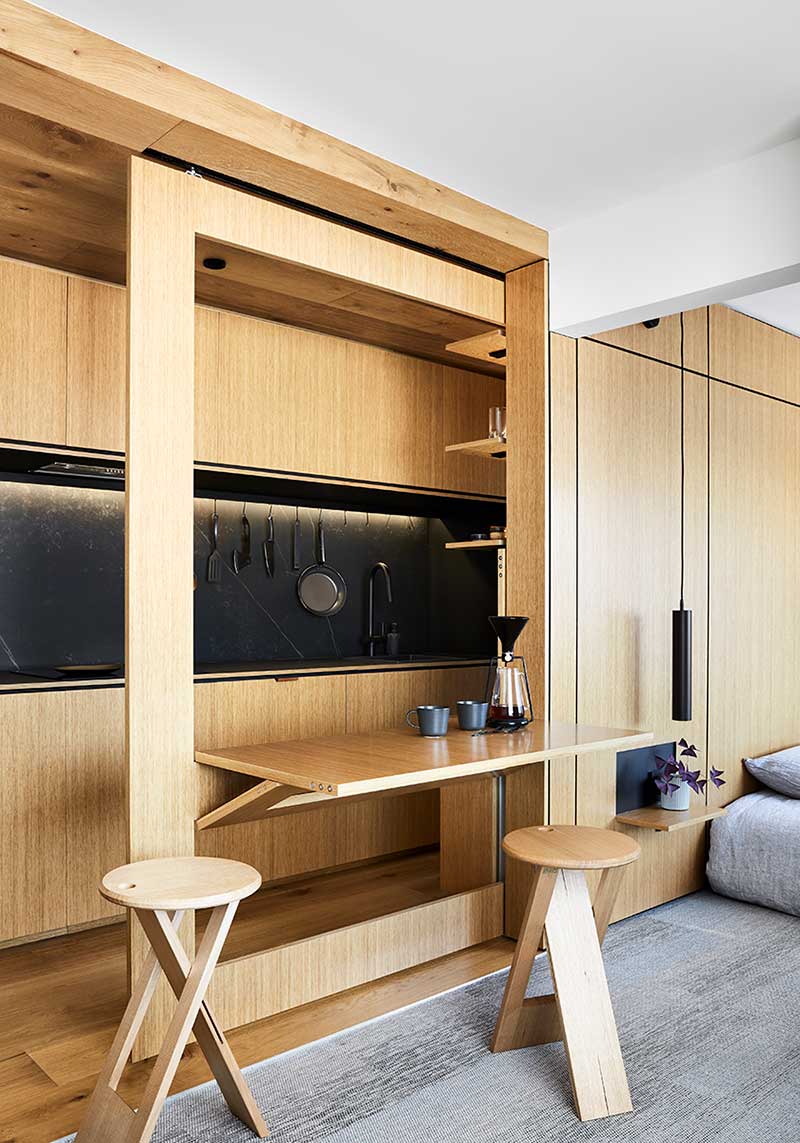 The bathroom also offers an equally fun and functional green wall, creating an outdoor space – indoors; the exact opposite of most homes that are fueled by outdoor living spaces.
Mirrored skirting, which also provides storage, creates the illusion of additional space without adding to the footprint of the home, showcasing the endless stream of inventive design while maintaining traditional comforts within this small apartment, making it an excellent example of what can be done with little, while still making it more than enough.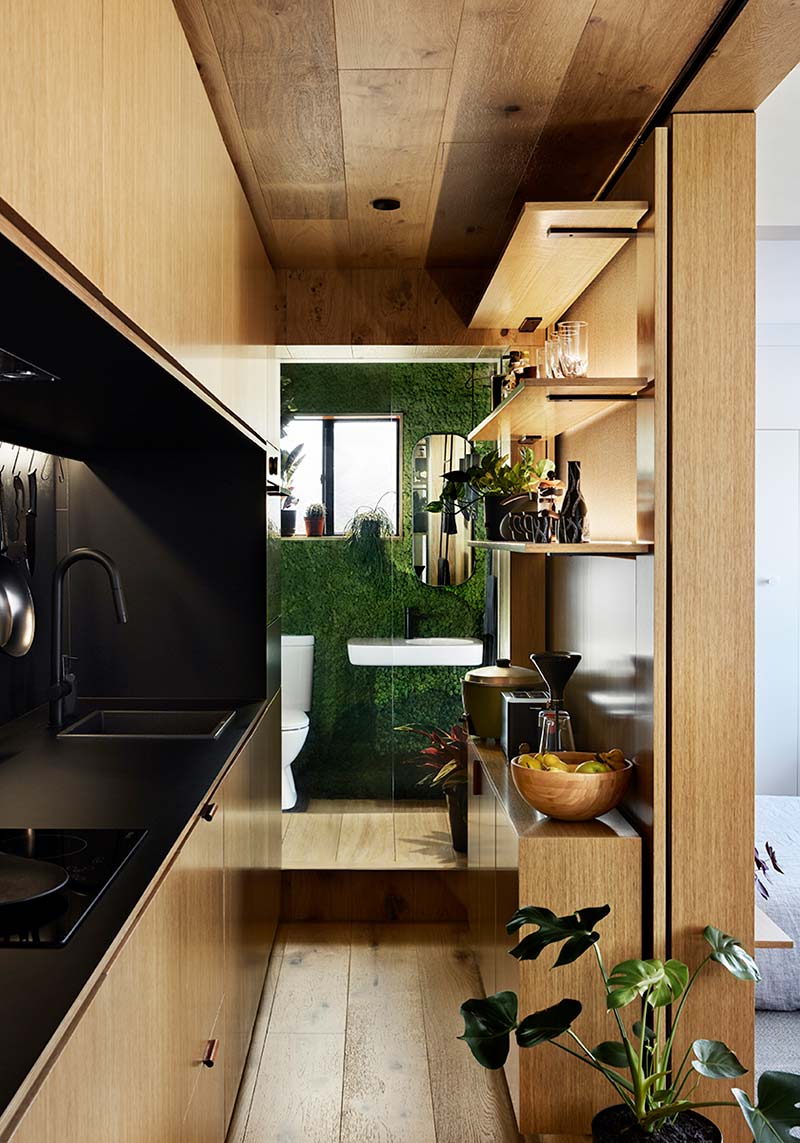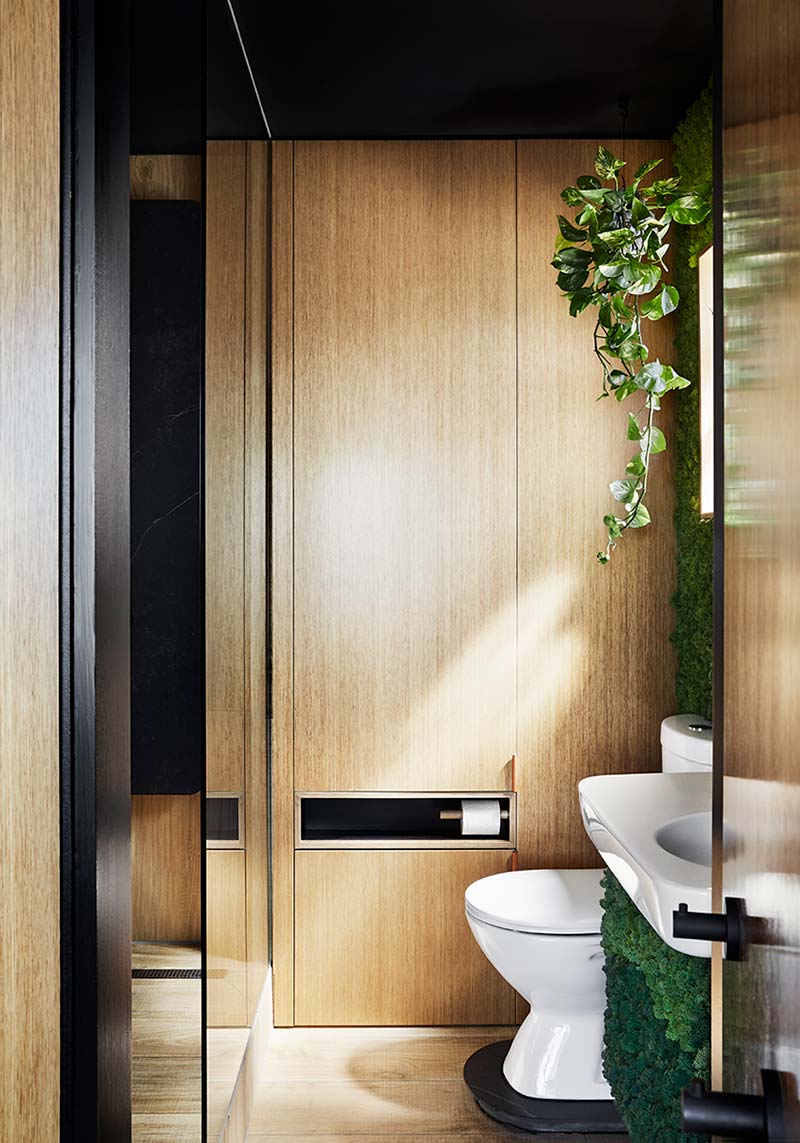 Architects: Tsai Design
Photography: Tess Kelly