Once again, kudos to Maynard Architects for their wonderful new creation. To me, Kiah house and extensions look like a worry-free zone where visions of sugarplums dance in your head; both calmed and inspired by nature.
Set in the outback of North Fitzroy, Melbourne, this Australian sanctuary is a dual space delivering both a home and an office workspace. Extended from a Victorian-era house circa 1927, there have been both restorative measures as well as new additions – such as the office, kitchen and bathroom.
Inspired by the owners' recognition and desired emulation of the beauty of Kyoto, Japan, this garden-slash-Buddhist retreat style home hits on all points of its dwellers desires.
The bedroom is an excellent example of this, where a garden and a sleeping haven meet through sliding glass panels, creating rest for spirit and mind. Within the room also, a bright red spiral staircase leads to an office space above, which is nestled under a gum tree; and although narrow, it offers the illusion of space via the view of the garden below.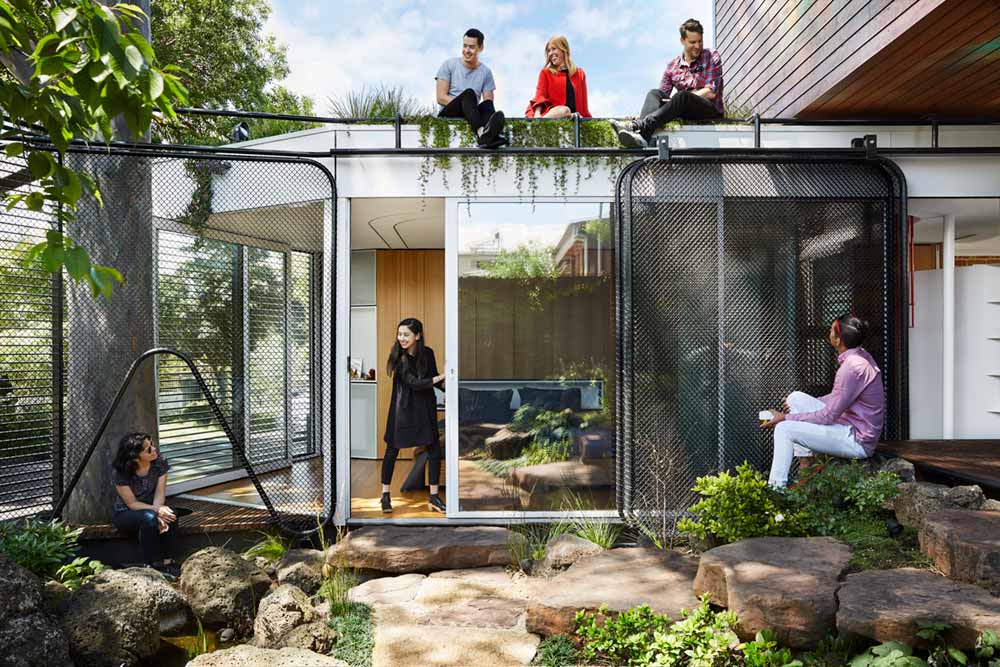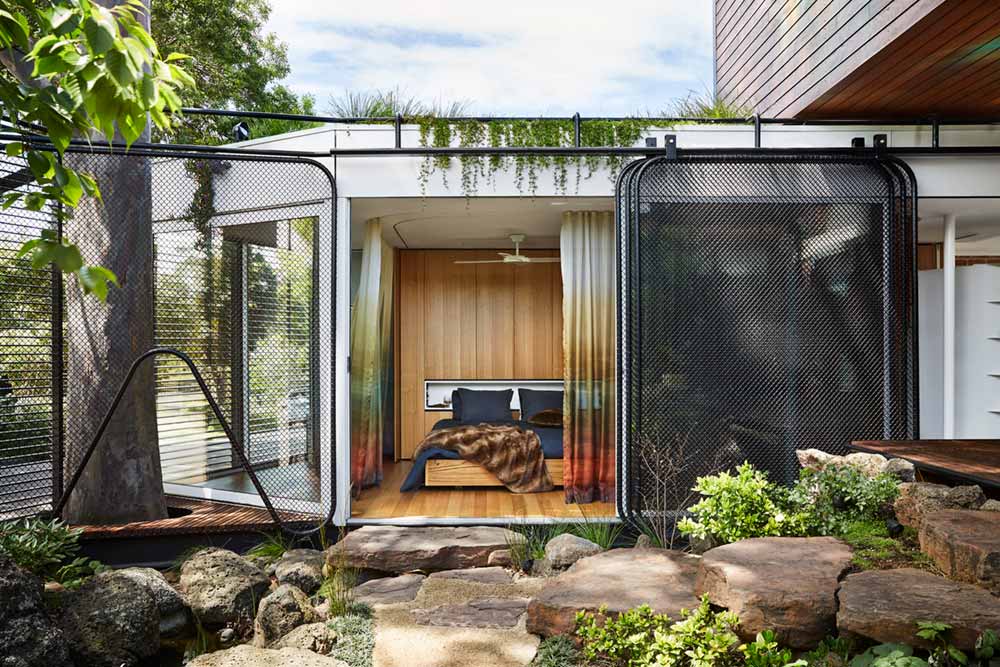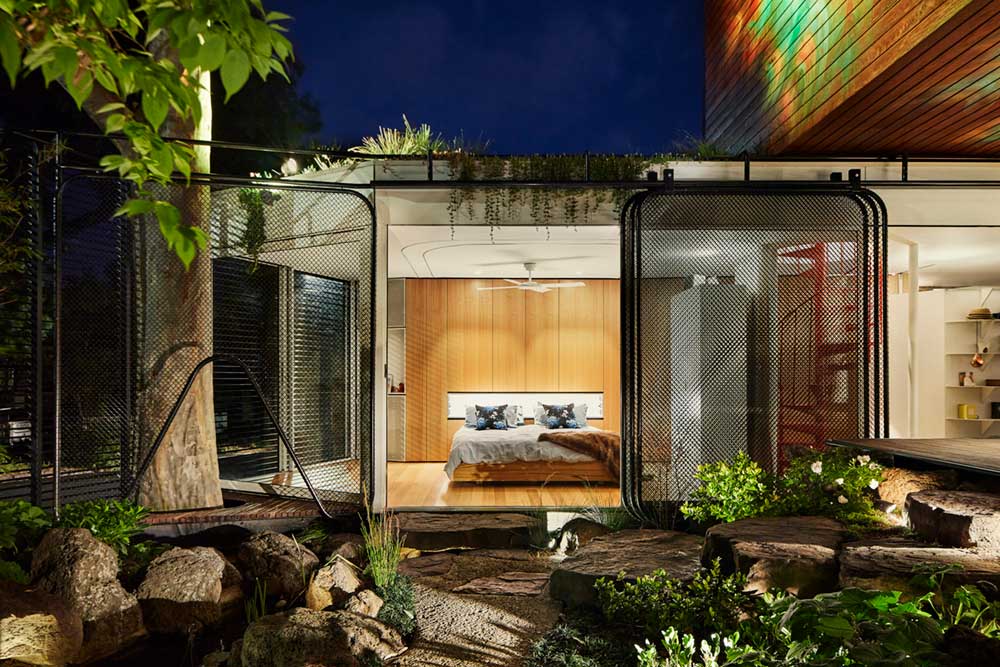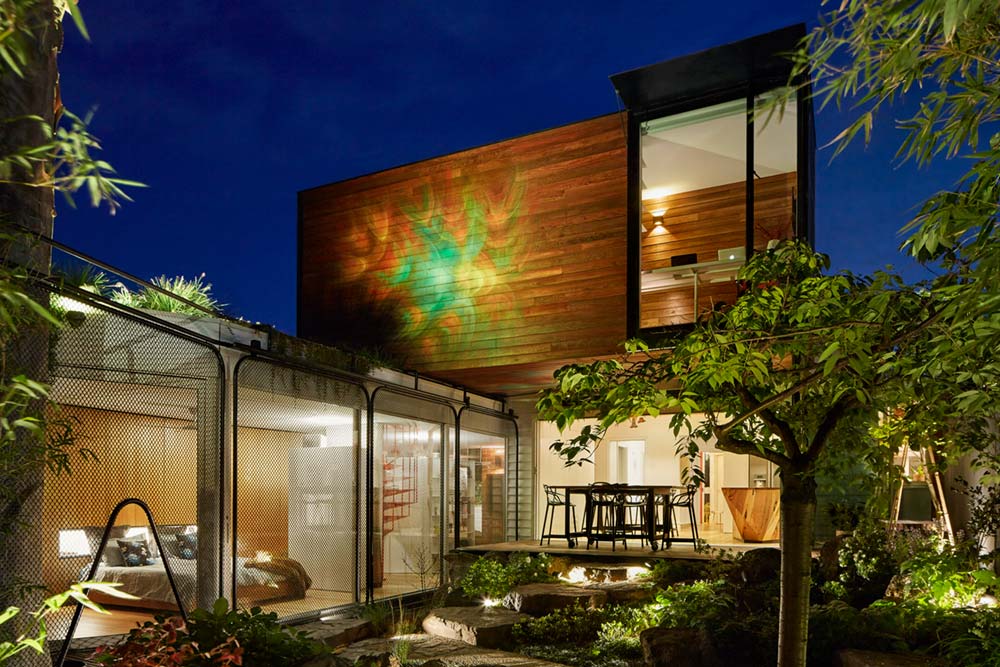 Next, step into the bathroom, where the sunken brick bath acts more like a mini swimming hole for 2. Opening up out onto the garden, this space once again connects home with nature.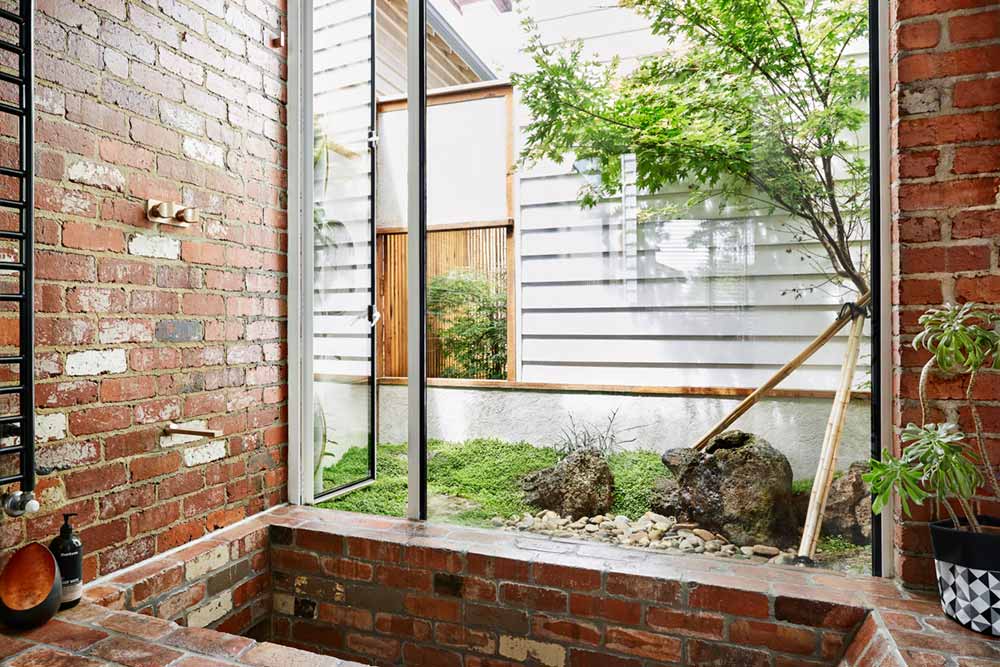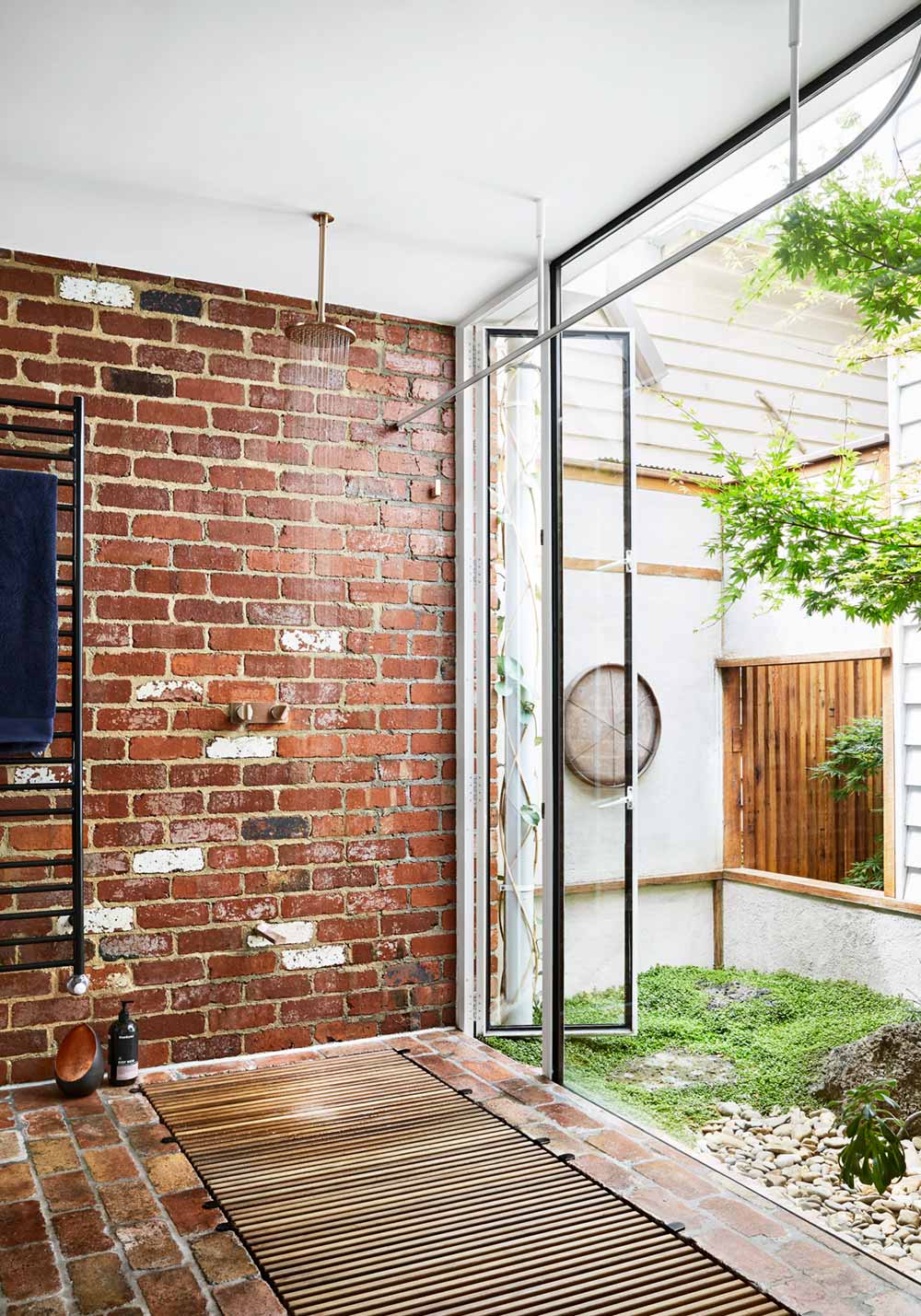 The kitchen too deserves a mention, with its custom timber island and matching cabinetry, all of which opens up – you guessed it, to the outdoors.
Lastly, but equally in theme, the rooftop retreat, where one can dine on the edible vegetation growing there, providing tranquility and nourishment all-in-one, making this wonderful home as sustainable as it is inspirational! Namaste.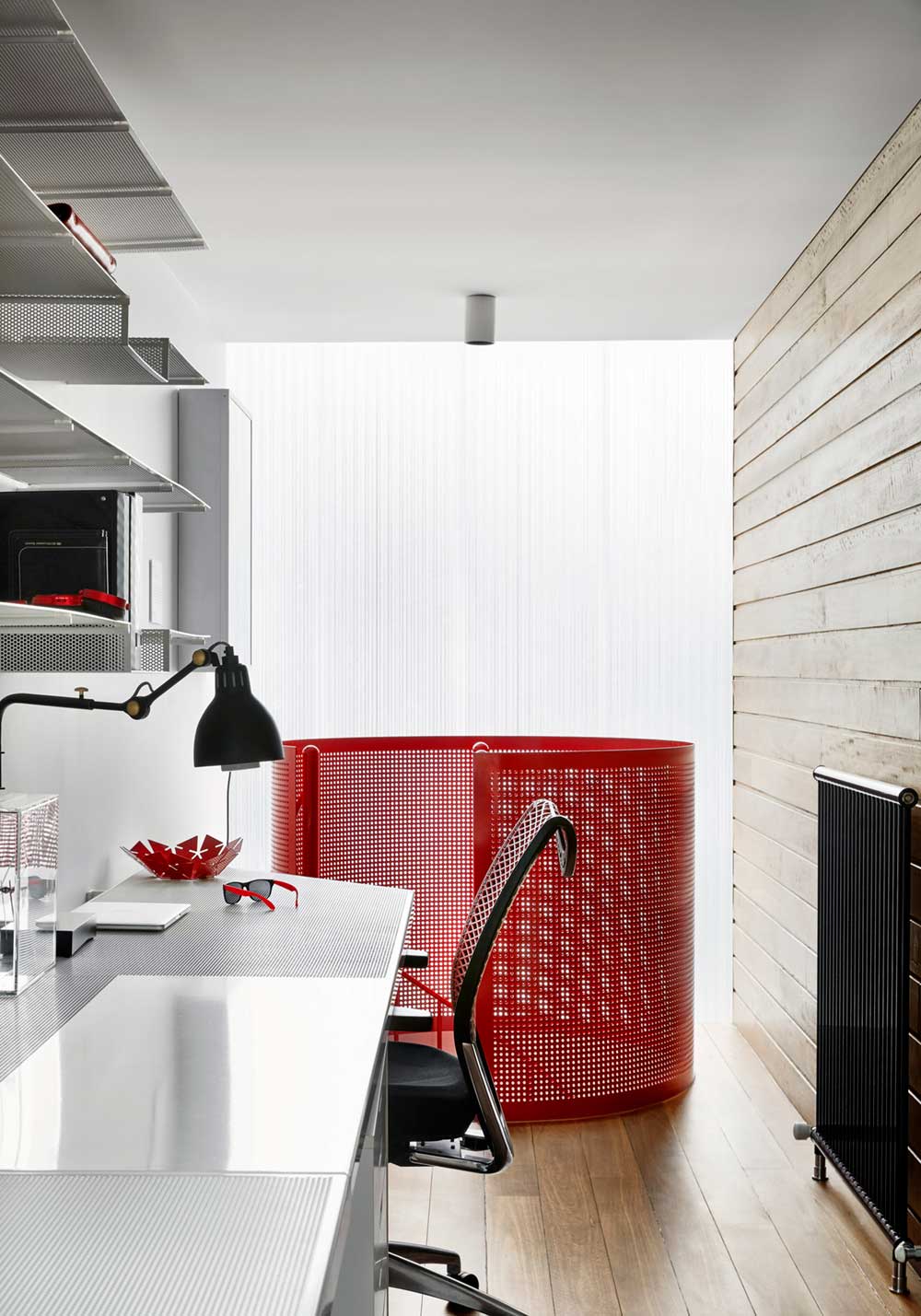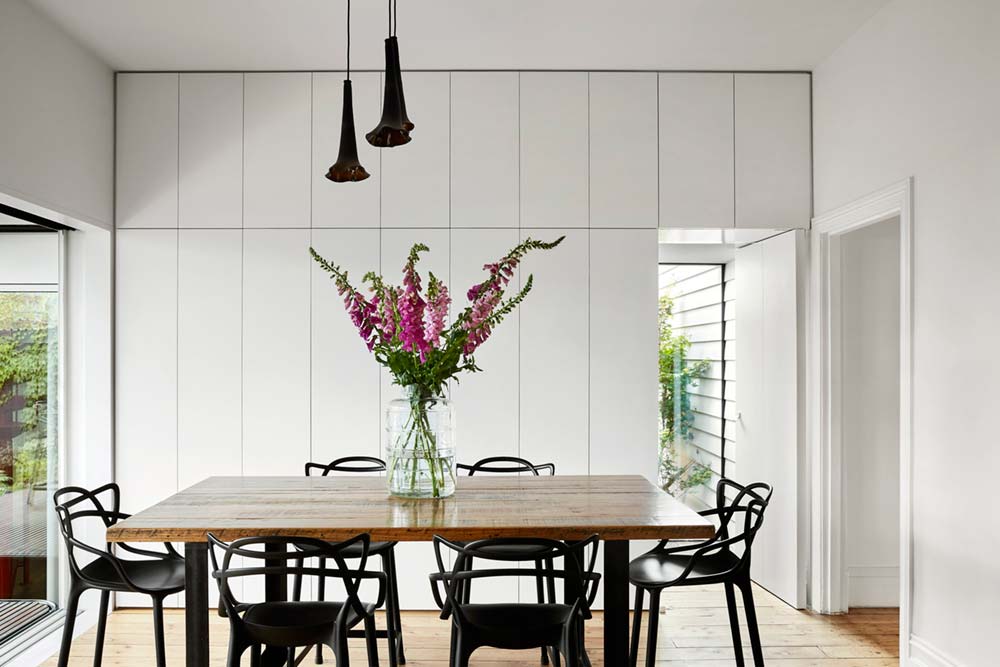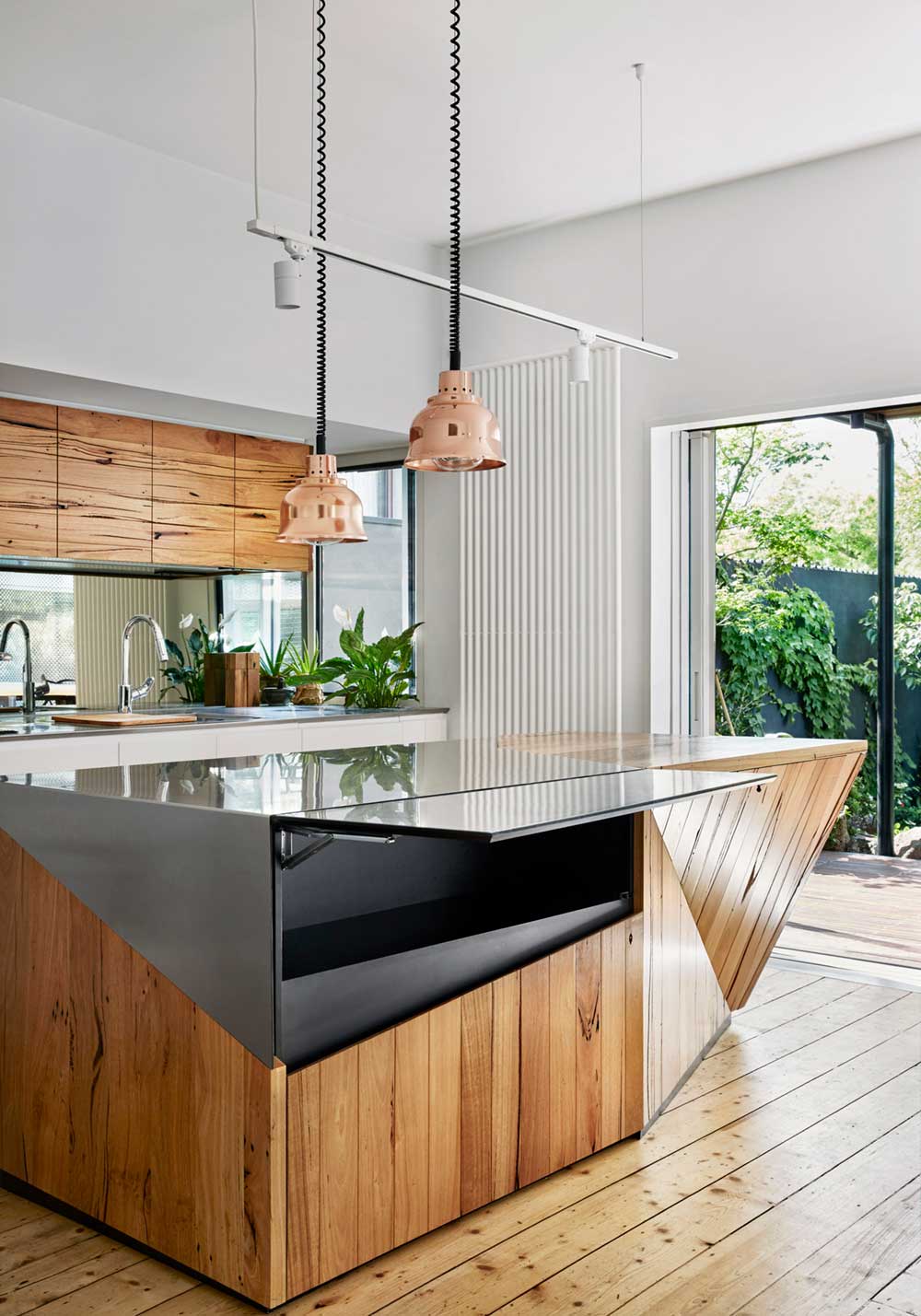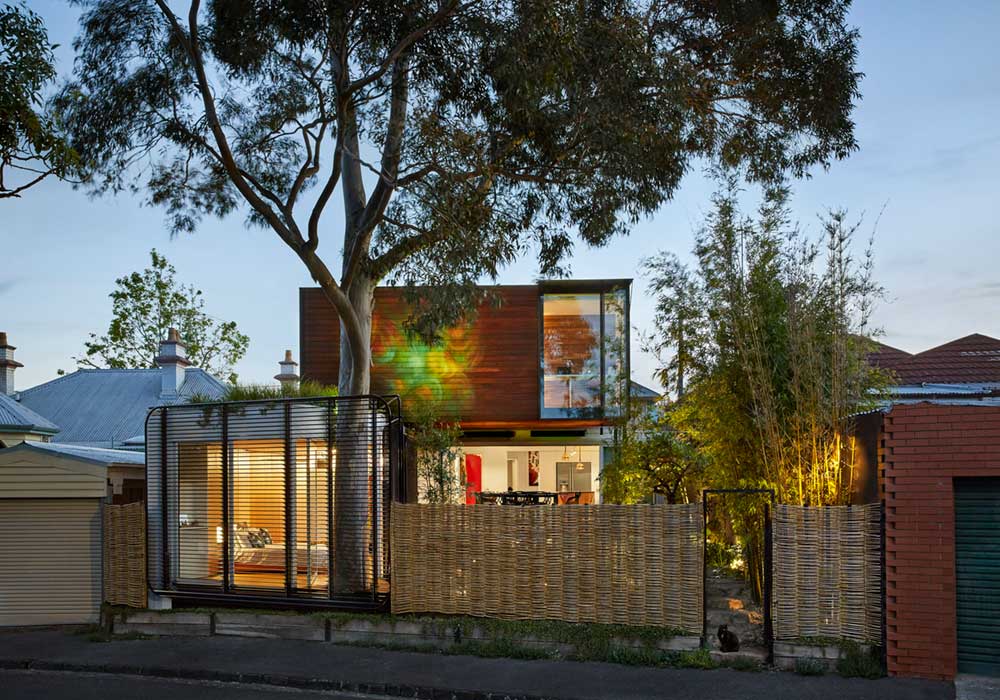 Architects: Maynard Architects
Photography: Tess Kelly