This beautiful hillside lake house is a robust home with grand views from nearly every room, along with gorgeous symmetry and an idyllic layout throughout. Located just outside of Montreal, Canada, this linear space is perched along the shores of Lake Memphremagog, and looks nothing short of Nirvana.
From its sweeping views to its marble-wrapped open concept bathroom, this masterpiece by MU Architecture is not skinny on size – with 4500 sq. ft. to its name, all without appearing as a mammoth structure within this serene wooded area in which it sits. And although the exterior of the home is breathtaking, with its rich wood exterior walls and rock-wall facade, the interior is altogether stunning.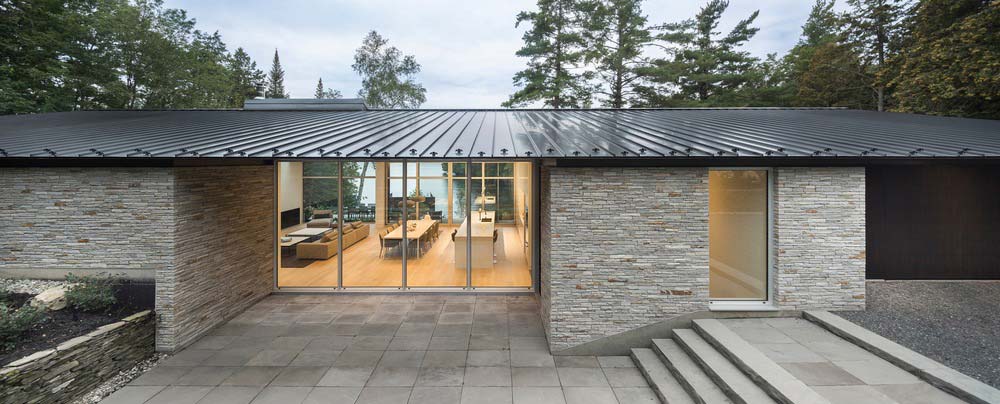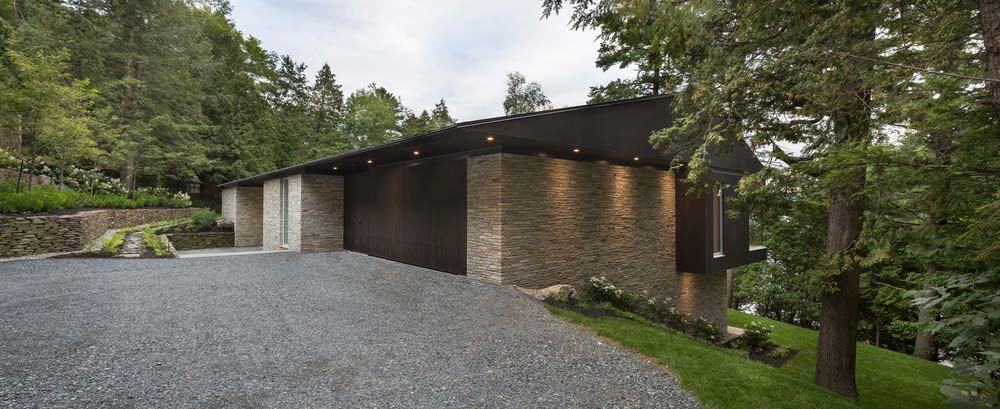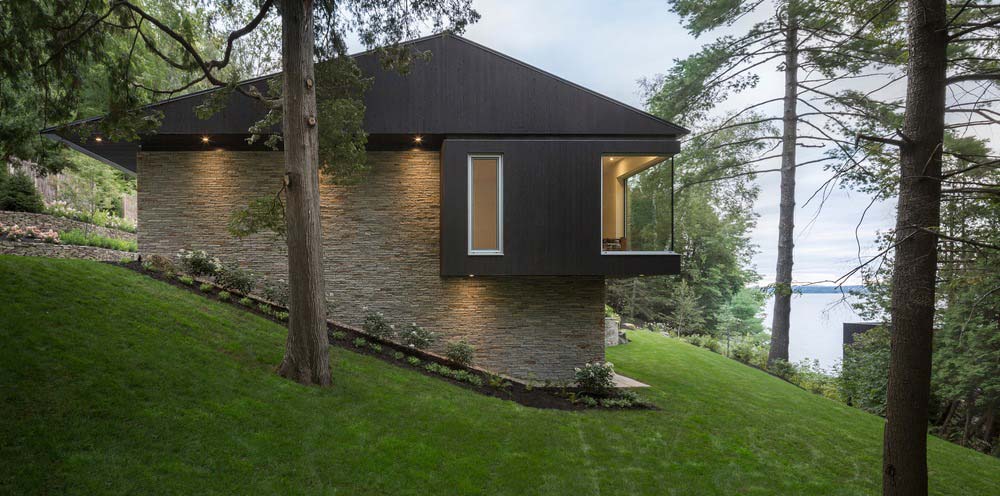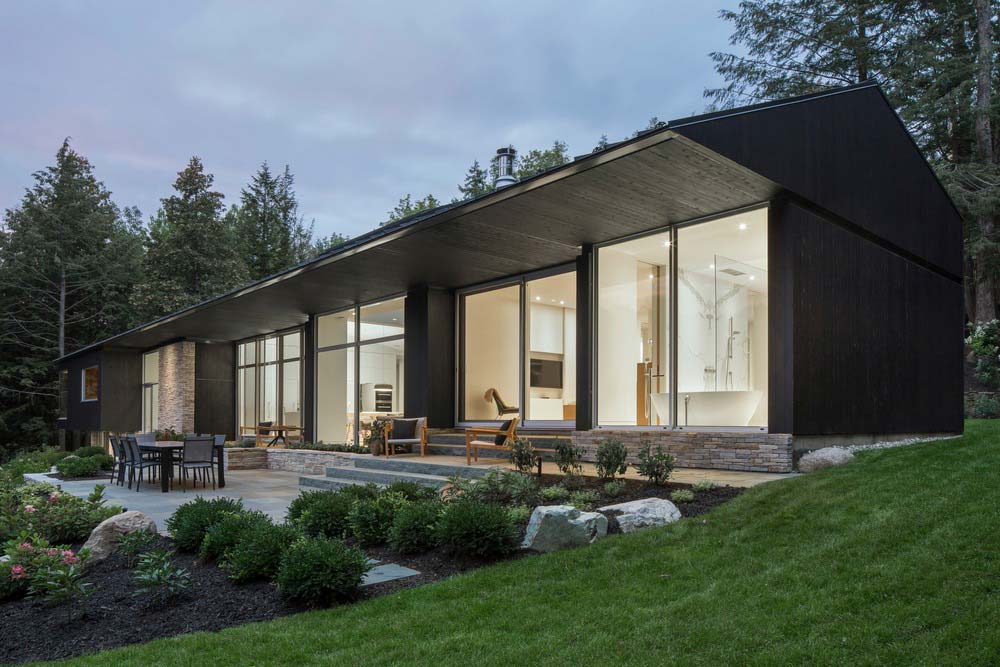 Massive bay windows allow for natural light and the appreciation of the view to be seen throughout the home, with pristine white walls maintaining the bright appeal; some of which are 25 feet tall.
Keeping with the bright appeal, white oak floors can be found throughout much of the home, while flush white cabinetry and a matching island grace the kitchen, balanced by the same oak base. Steadying out the hyper-white living space, are the slate black light fixtures that hang over the dining room table, matching the ebony fireplace within its view.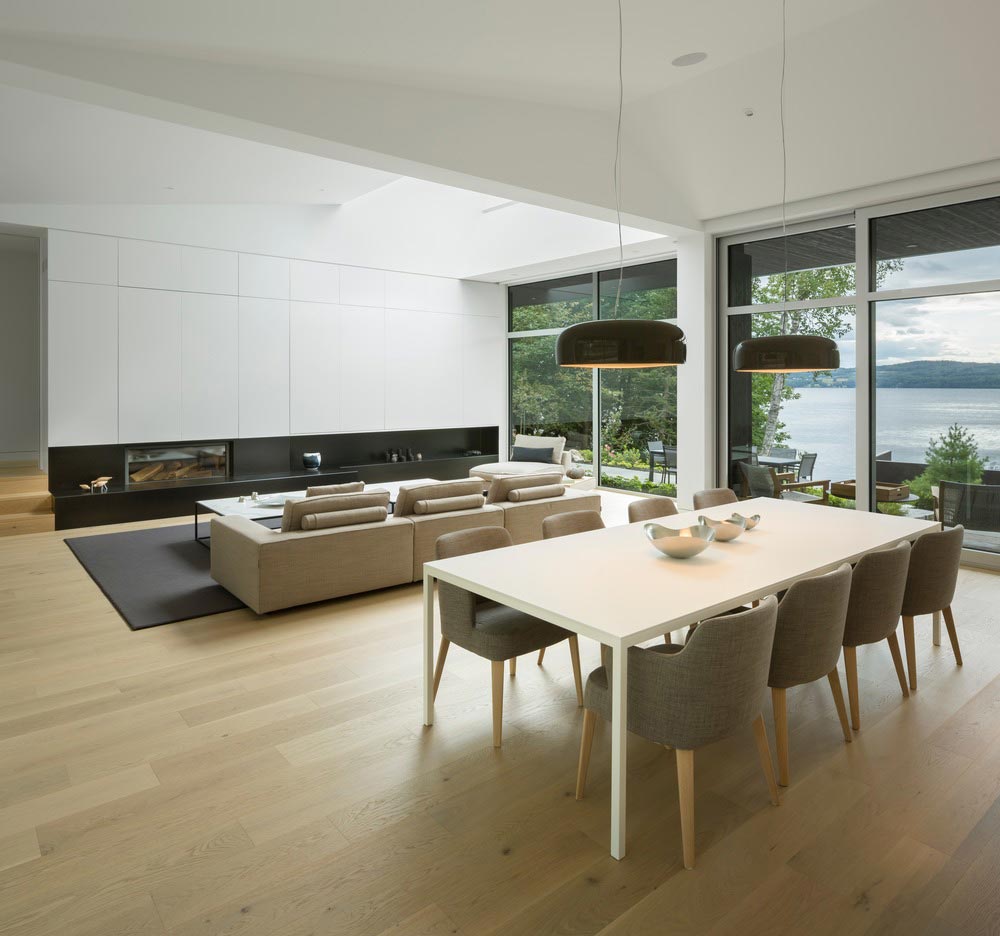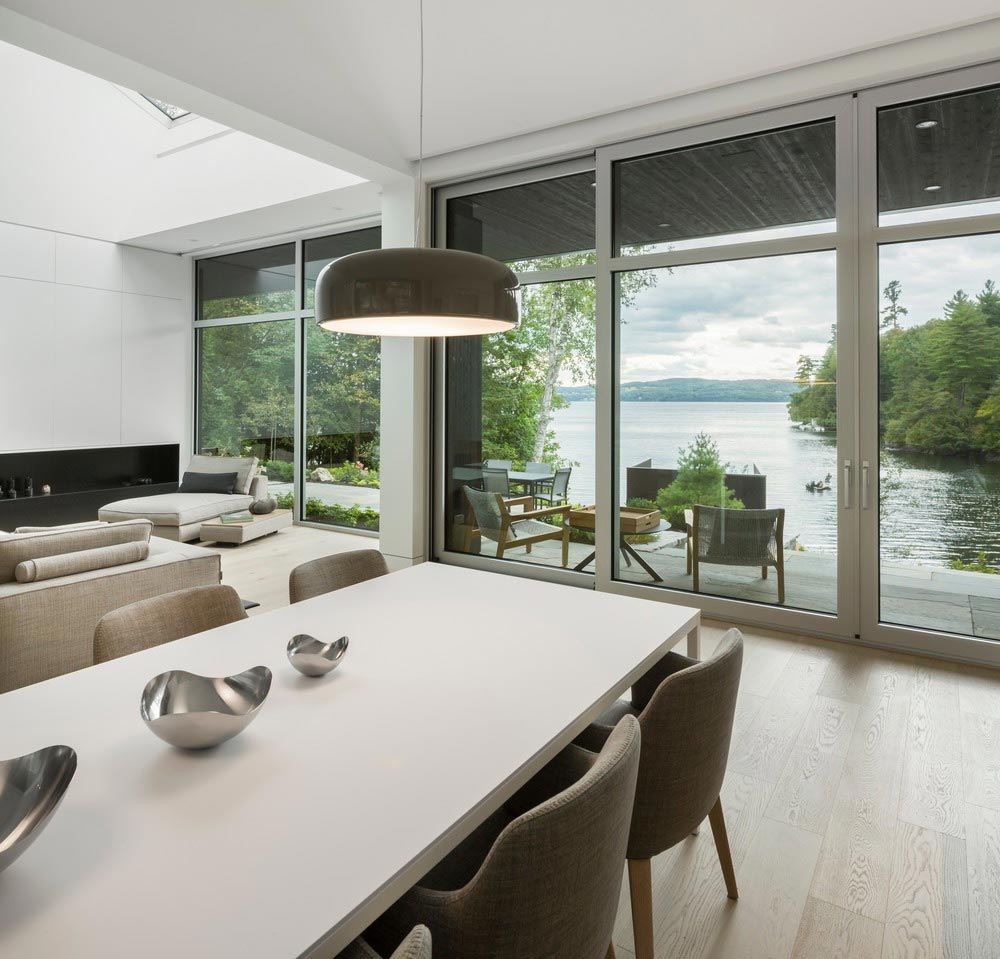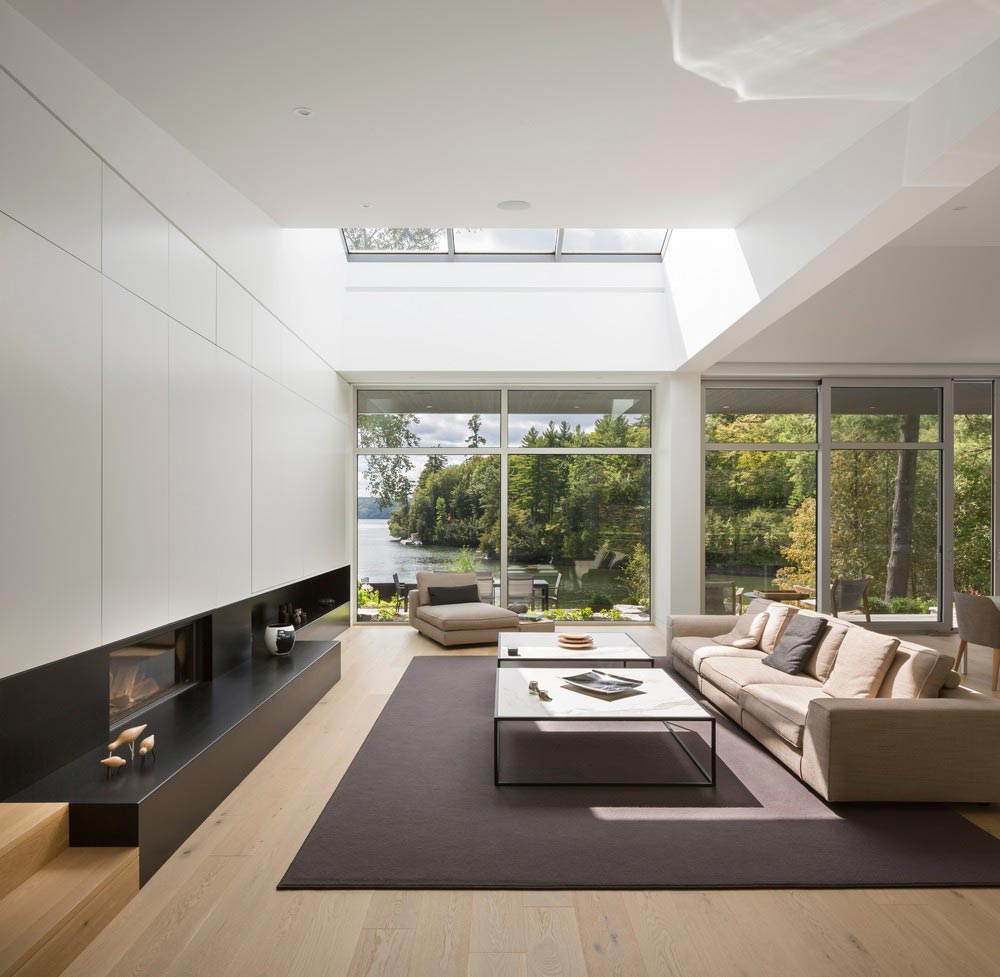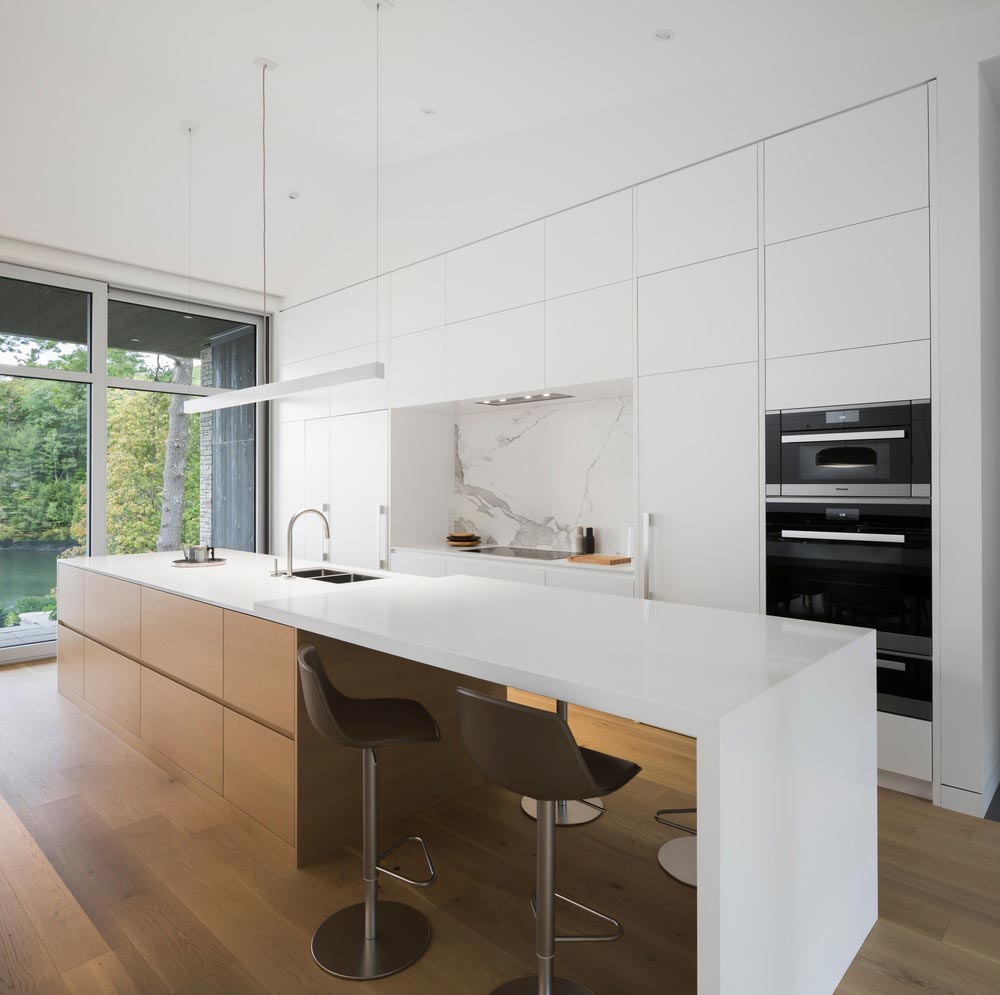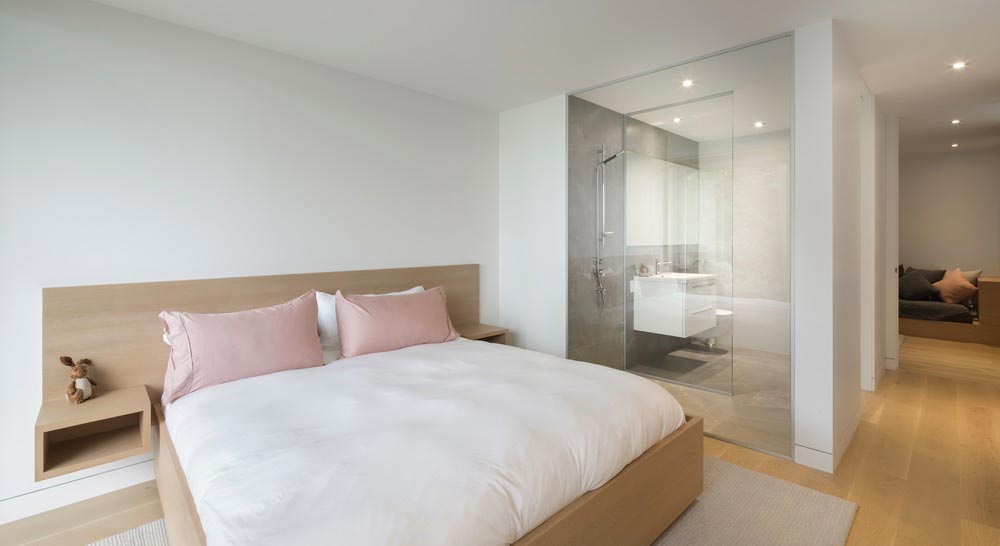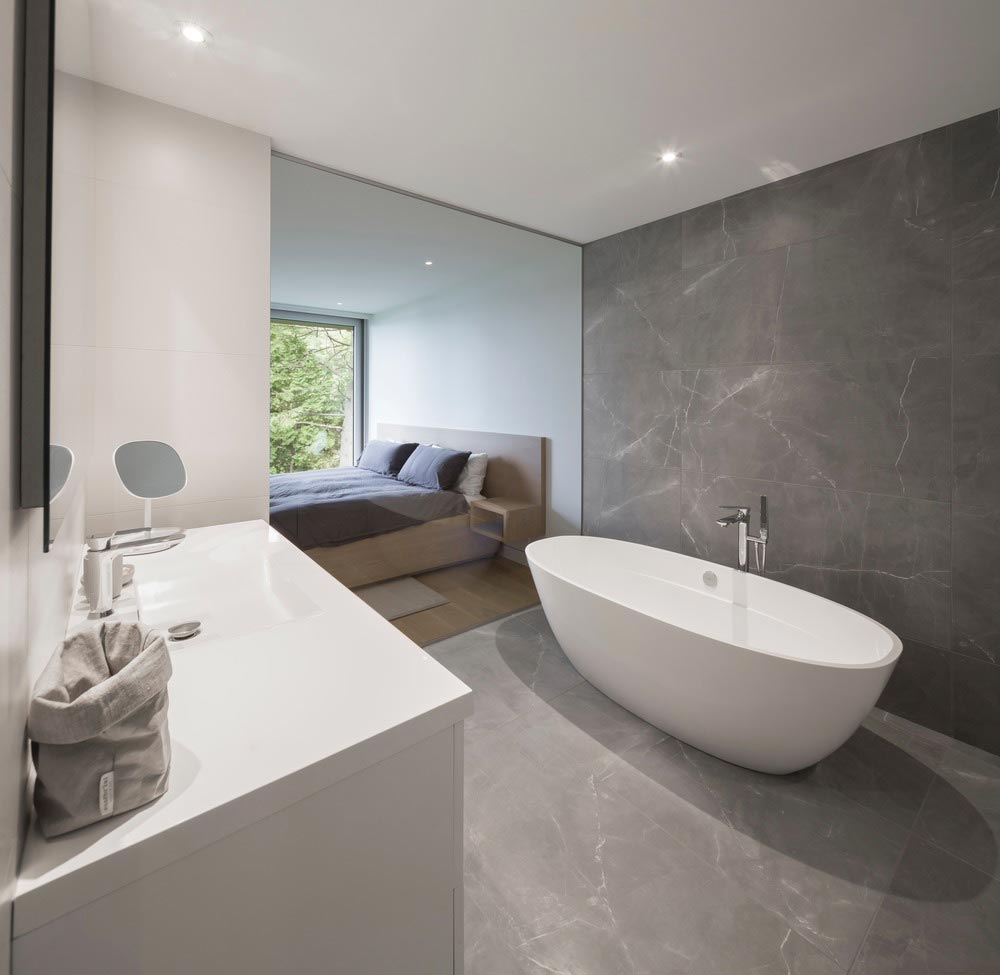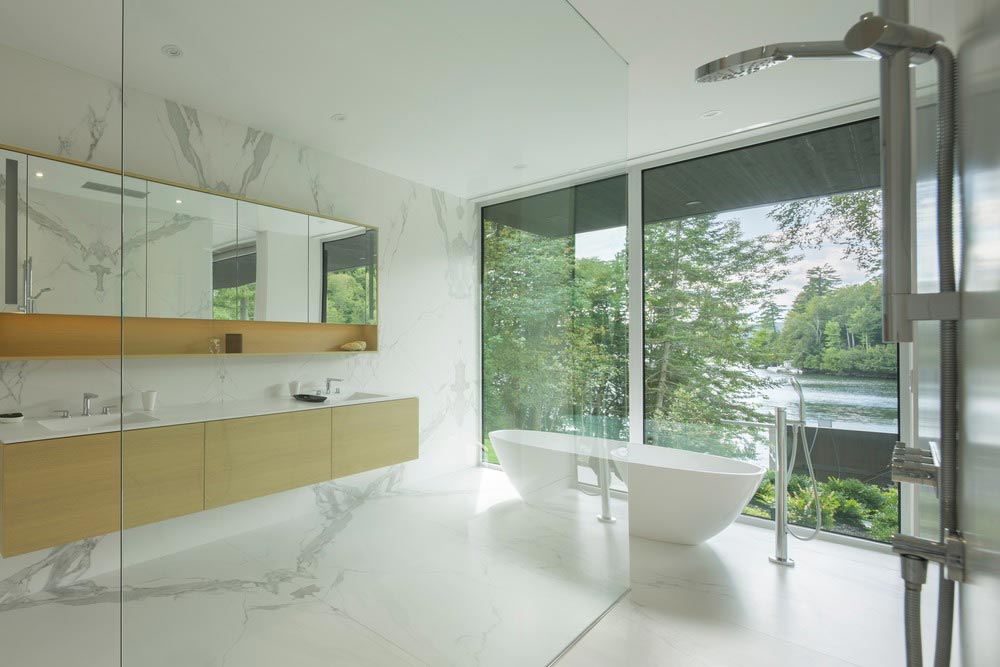 Rich in design appeal, this home appears light and airy, and the boathouse just beyond it looks like an exciting escape to the waters edge; where one can only imagine that this is where sunsets and dreams become a reality.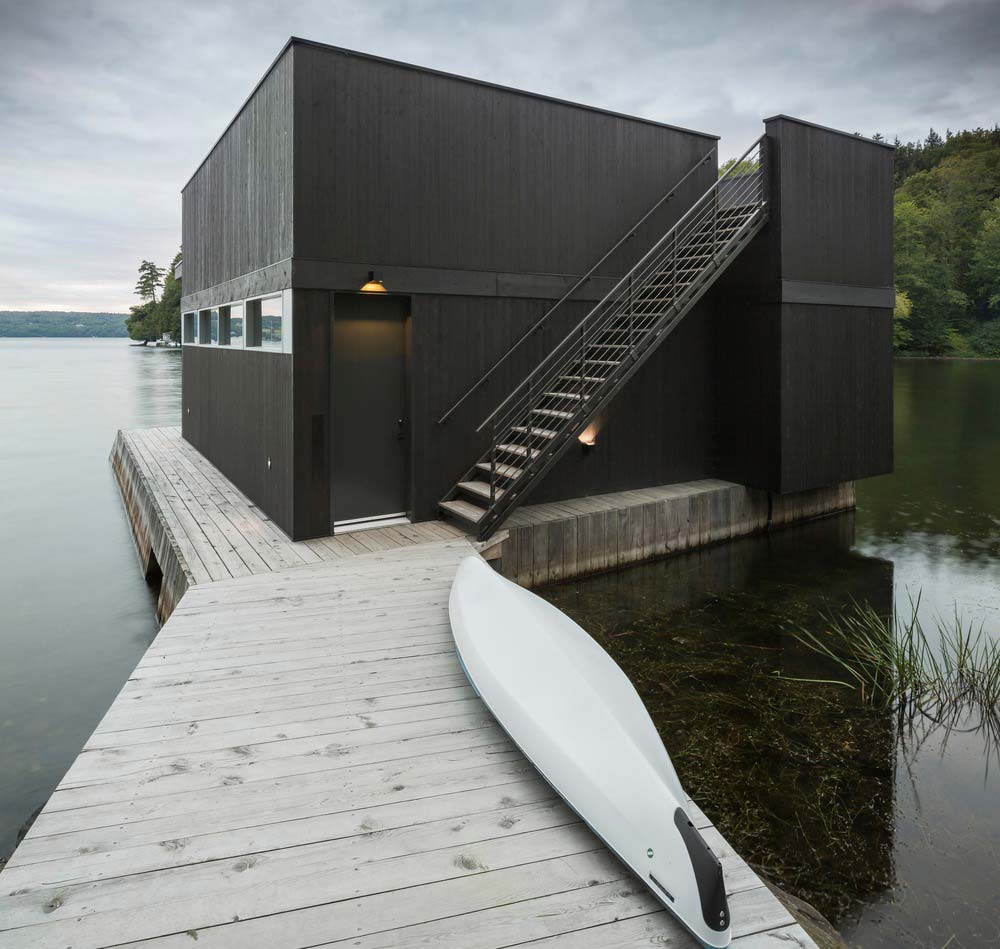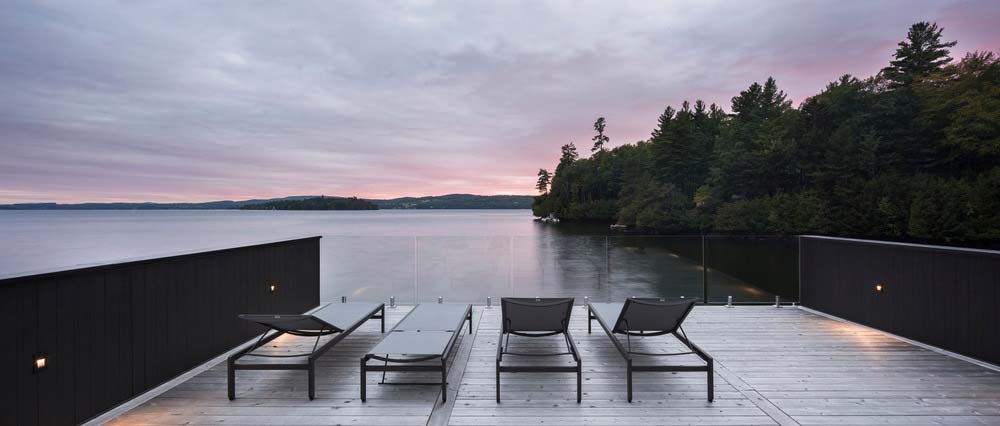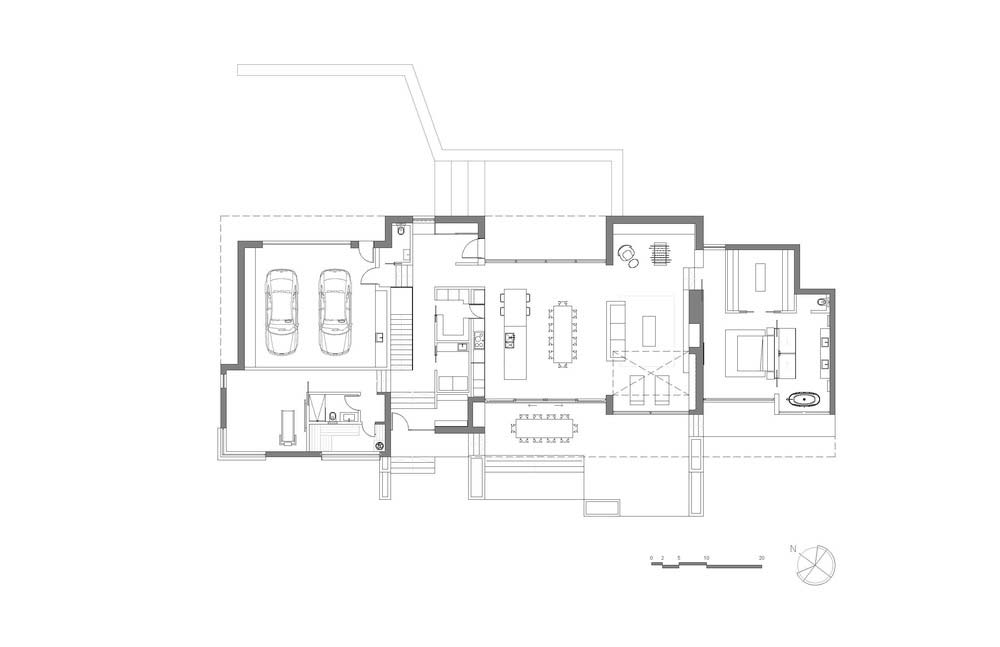 Architects: MU Architecture
Photography: Stephane Groleau