Reconstructing a 1912 attic space, was what Casework was put to task with within Wallingford Master Suite & Nursery – and reconstruct they did!
Turning shabby into chic and dusty into darling, this attic master suit – fitted with an ensuite and nursery, is now a fully functional dreamy space from which to slumber.
Drenched in white walls, maple flooring, a deep blue partition cubby wall and built-in bench storage, this space is equal parts airy, inspired and tranquil.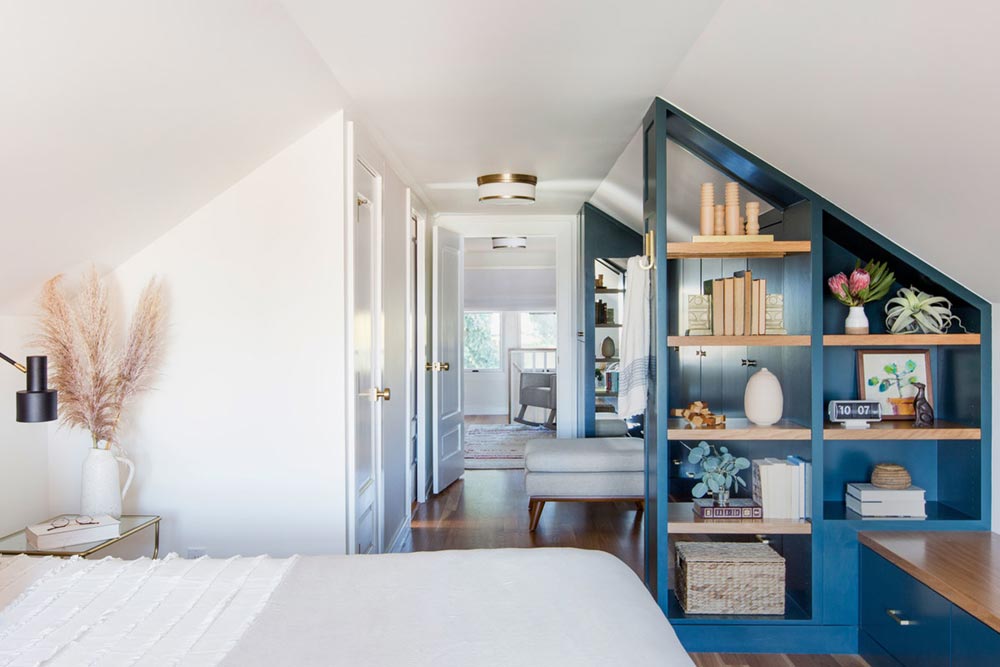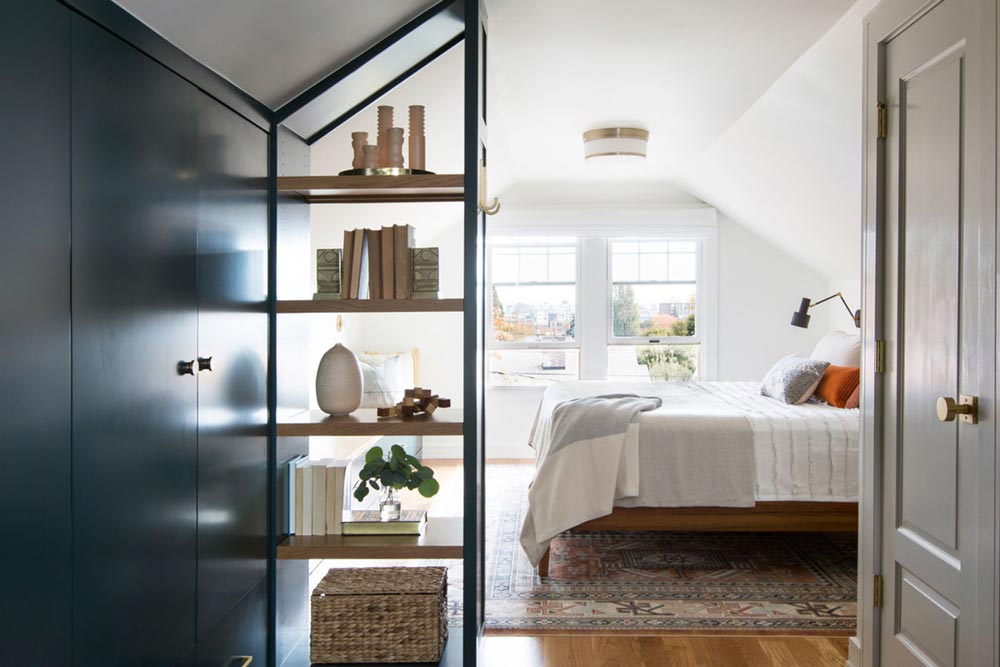 The nursery offers a delightful sleeping nook within the wall in the same light maple material, while the bathroom cabinet also uses this natural wood along the sink base and mirror frame, offering white countertops and oodles of brass fixtures that make the bathroom charming and inviting.
A walk-in shower, which is set against an attic window, provides ample natural light without forgoing privacy, and is an attic oasis unto itself.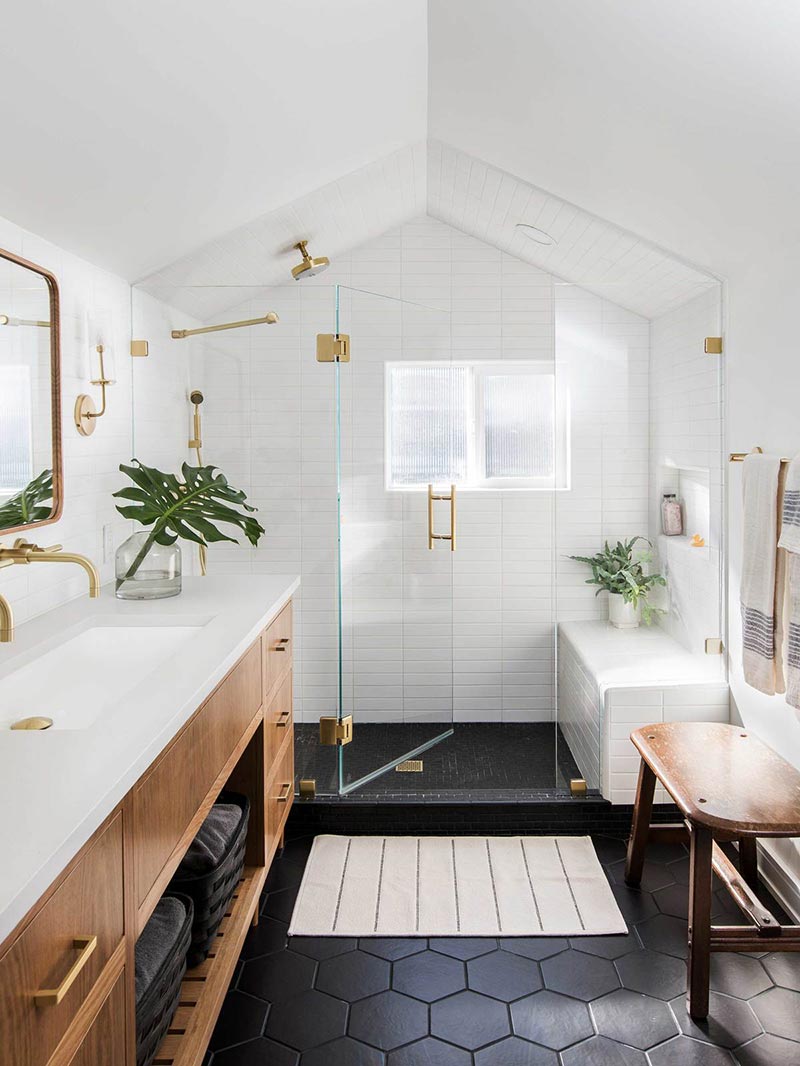 A wasted attic no more, Wallingford Master Suite & Nursery allows this growing family to comfortably grow up in the upper region of their home, which is now purposeful and privately luxurious.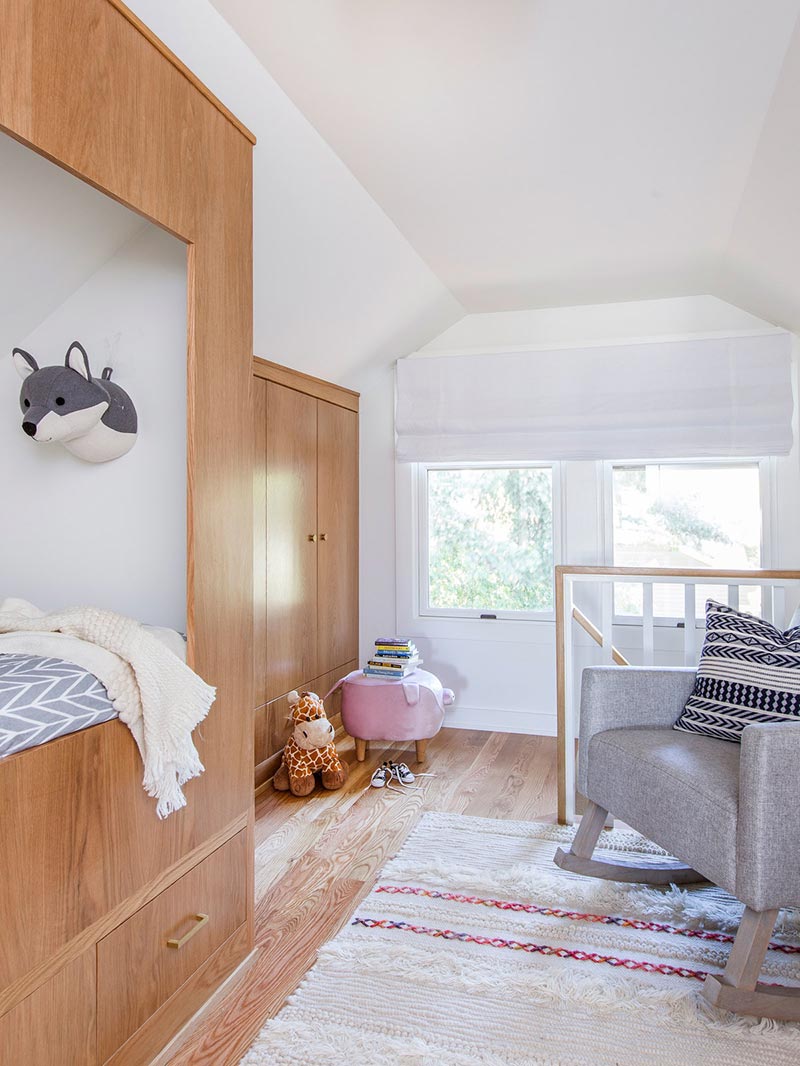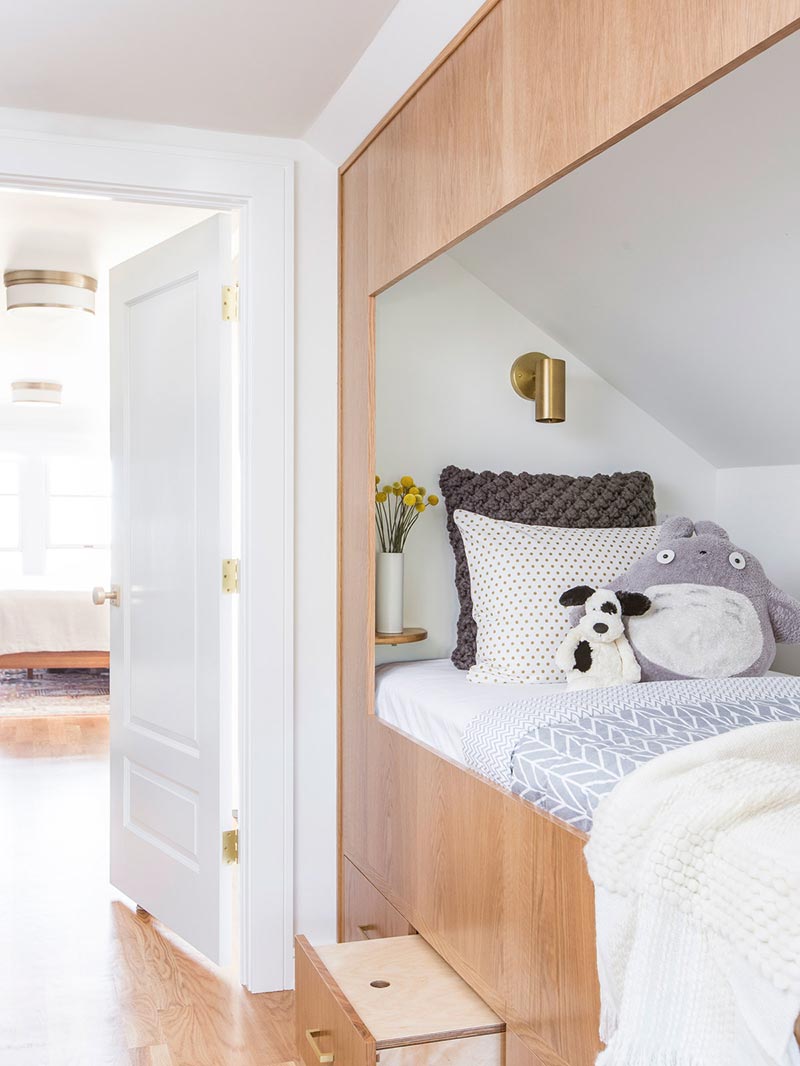 Architects: Casework
Photography: Rafael Soldi