Retro meets forward-thinking living in the project of Cohost West Bund. Set in the district of Shanghai, China, this once hotel has been beautifully transformed into co-op housing, with shared living spaces throughout and individual homes in which to retreat.
City life is compact in most parts of the world, and these 66 community homes create an affordable way to co-exist among other city dwellers without having to forego fabulous living and beautiful design.
Geared around a botanical concept, the nearby green space offers a shared garden for all to enjoy, helping communities enhance their daily lives through nature's healing properties.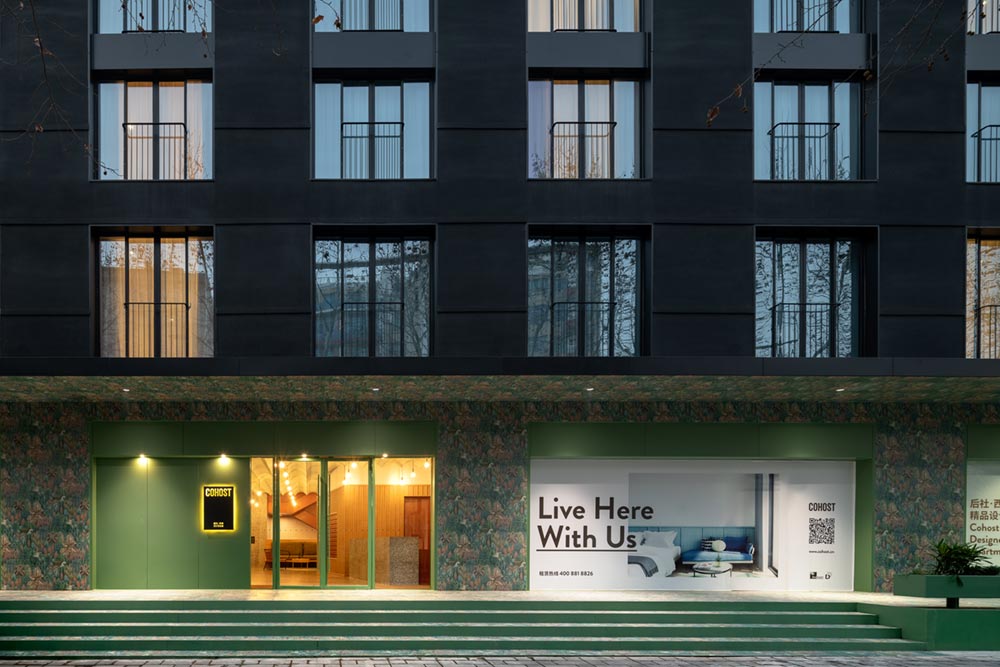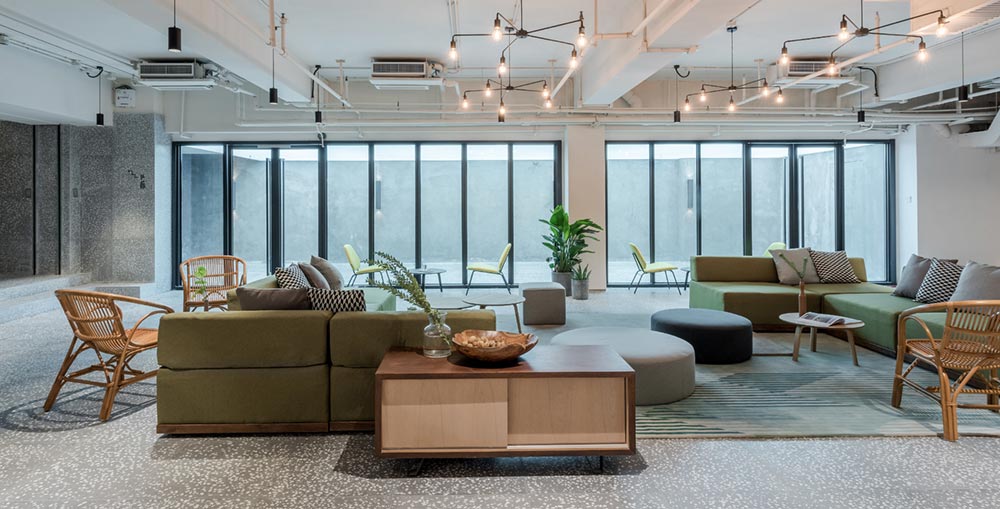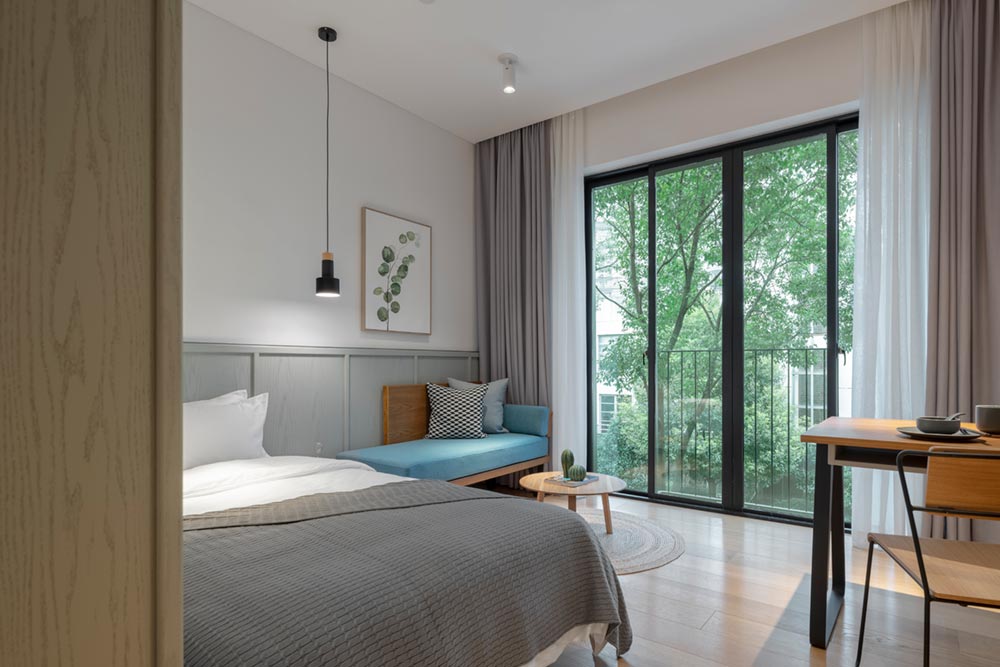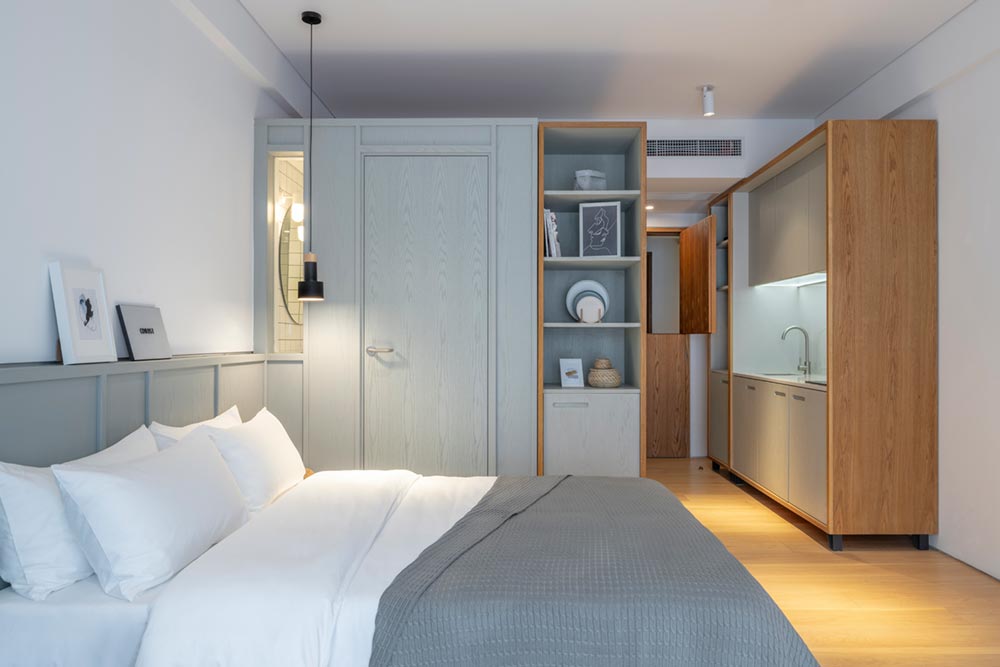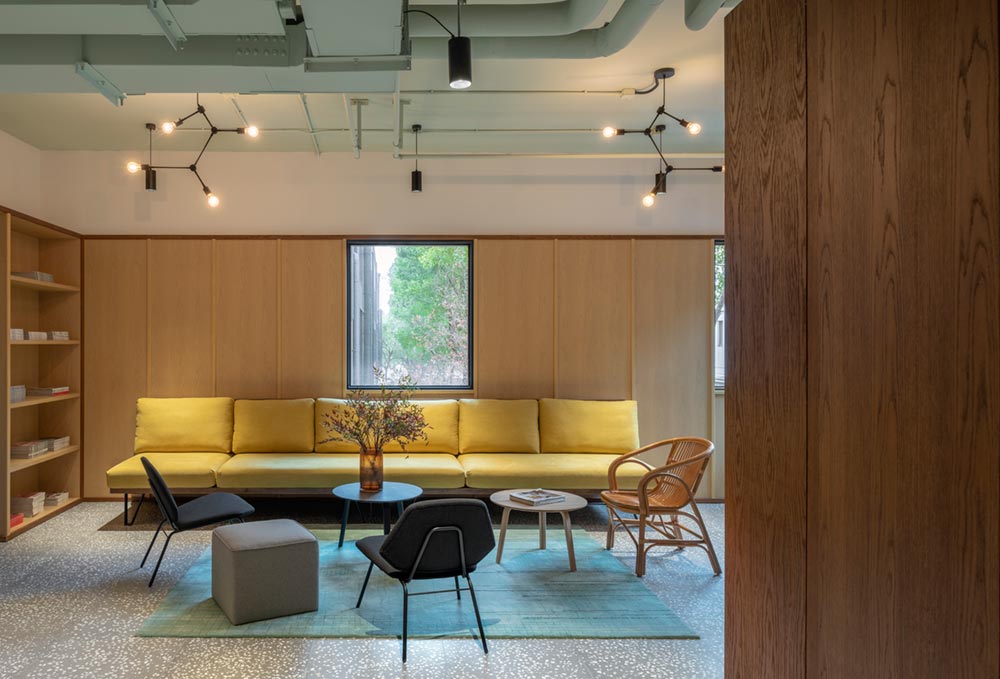 In step with this, the botanical theme can be seen within the patterned walls, color scheme and accessories throughout much of the common areas. While the individual private apartments deliver everything from Dutch doors, shiplap wrapped living rooms, built-in shelving, as well as more elite features such as loft-bedrooms, private terraces, and studio spaces that provide mobile furniture for individual creation at will.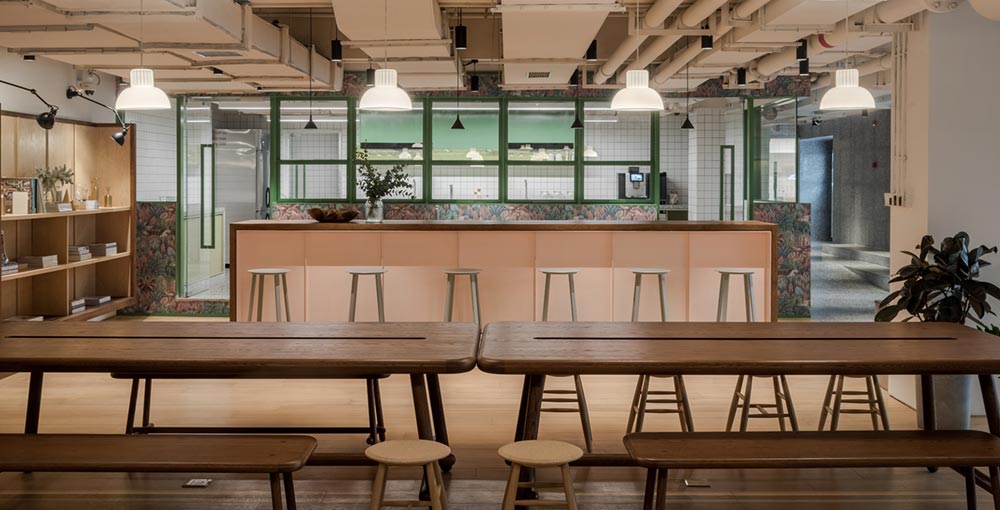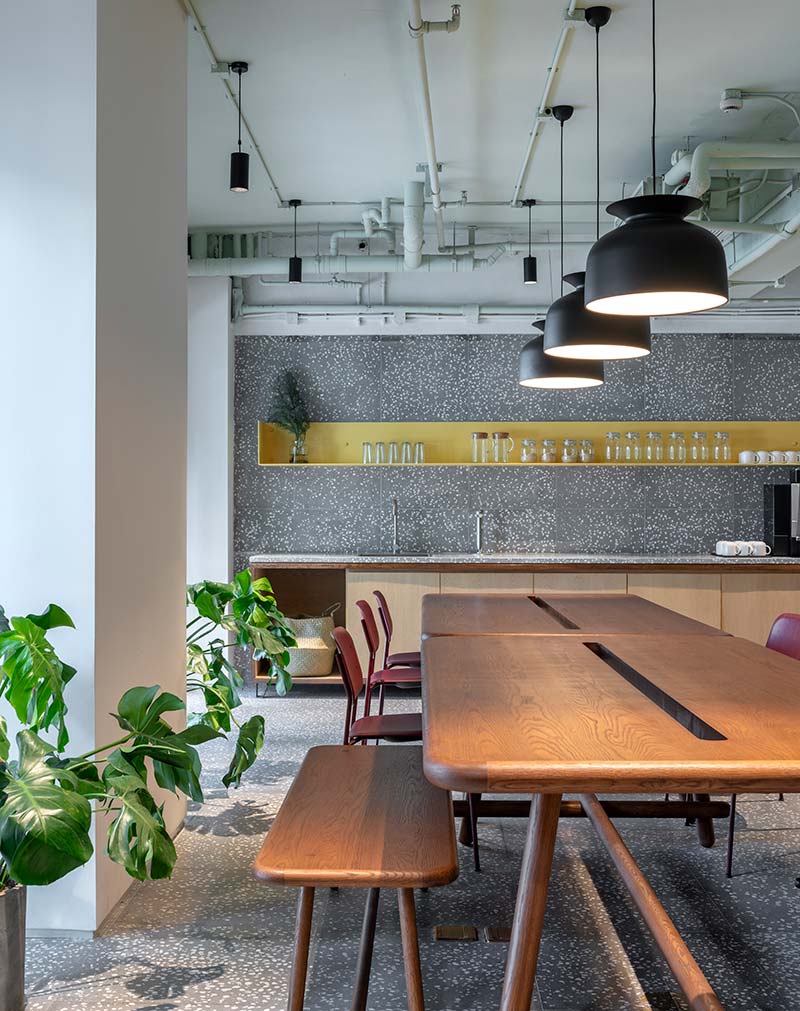 An exposed duct systems in the common areas build upon industrial allure, with an orange mesh-metal stairwell adding to the sea foam green palette found throughout much of both the interior and exterior.
As well, a large common area kitchen, dining space, lounging areas – and more, ensure that occupants can enjoy life to the fullest through these modern home features, while bringing people together in a breezy garden setting.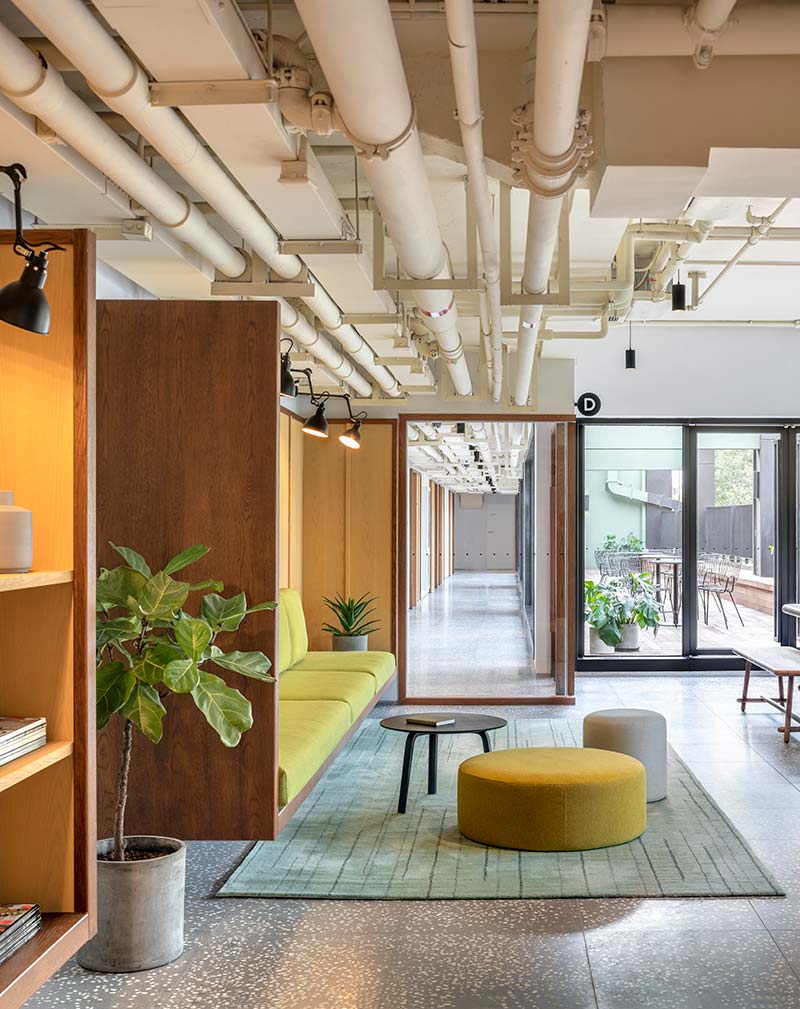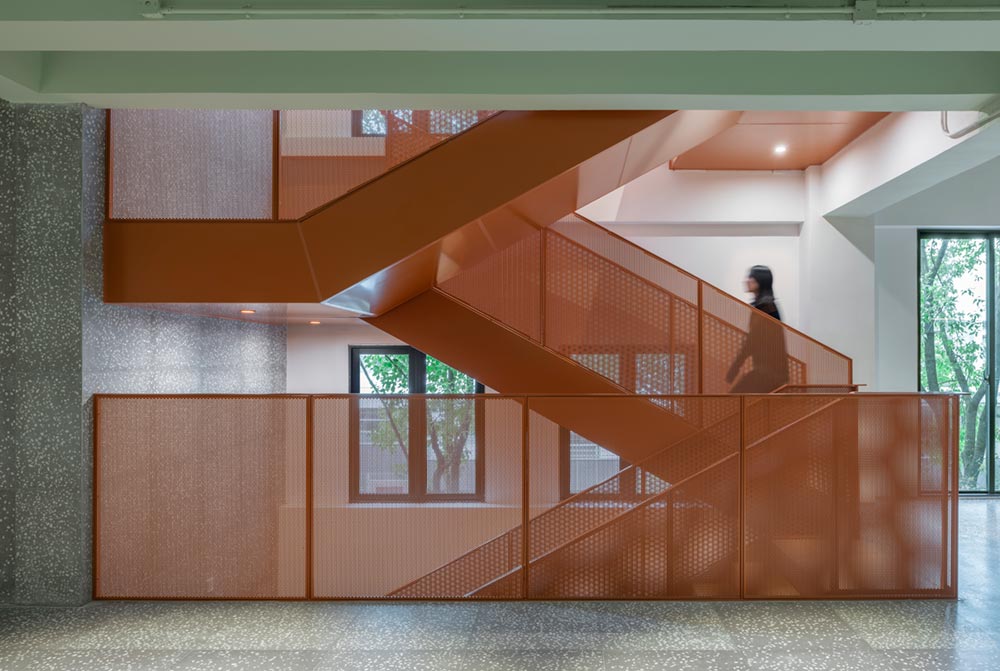 Architects: Aim Architecture
Photography: Sui Sicong, Cohost West Bund