Constructed by AIM Architecture and Norm Architects, this boutique villa getaway is set in the southern end of Sri Lanka, offering two exclusive beachfront homes within a dense tropical forest, delivering soft architectural elements that keep nature and home a harmonious duo.
Within two separate buildings, each house feature a slightly different view – one of which being the Oceanside, and the other a more forested locale, both of which surround the common pool area.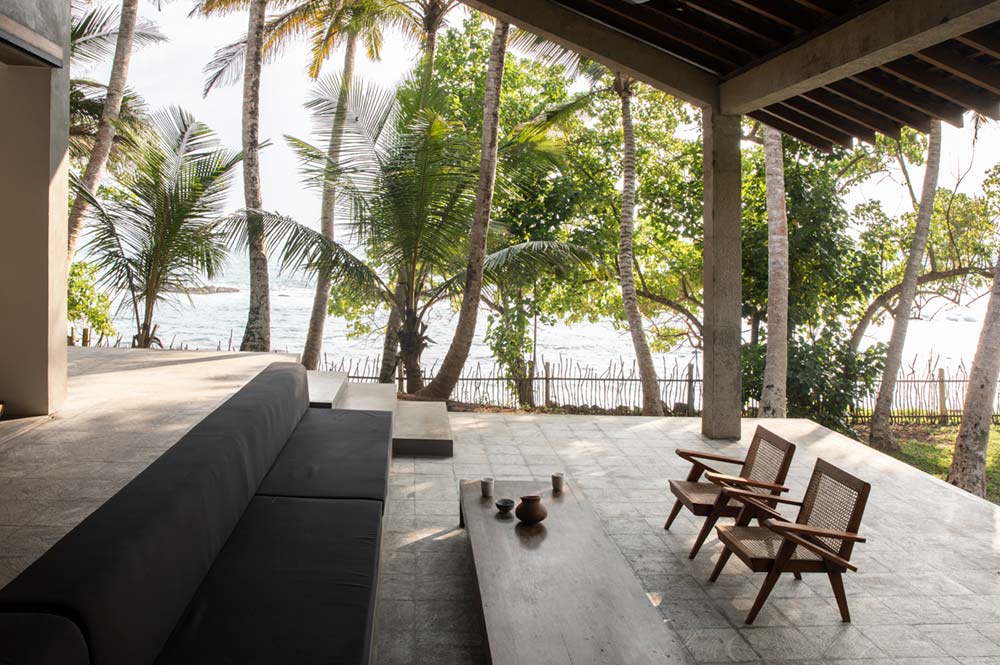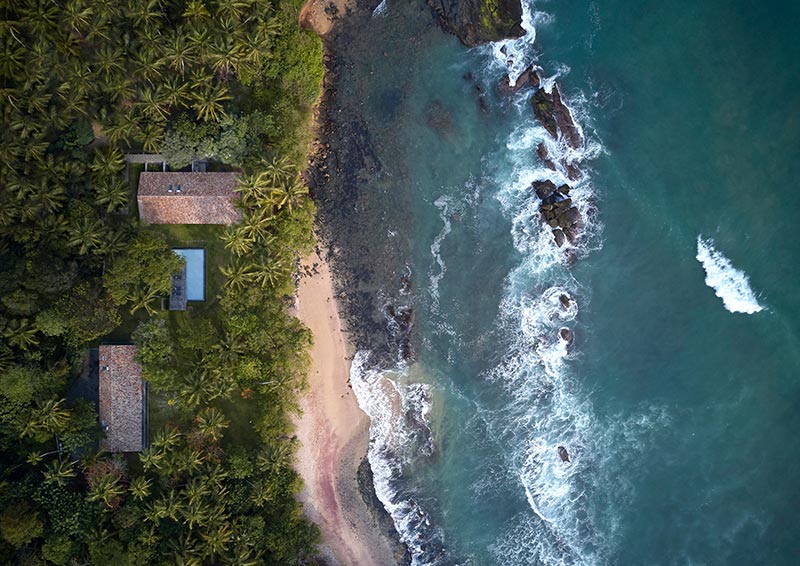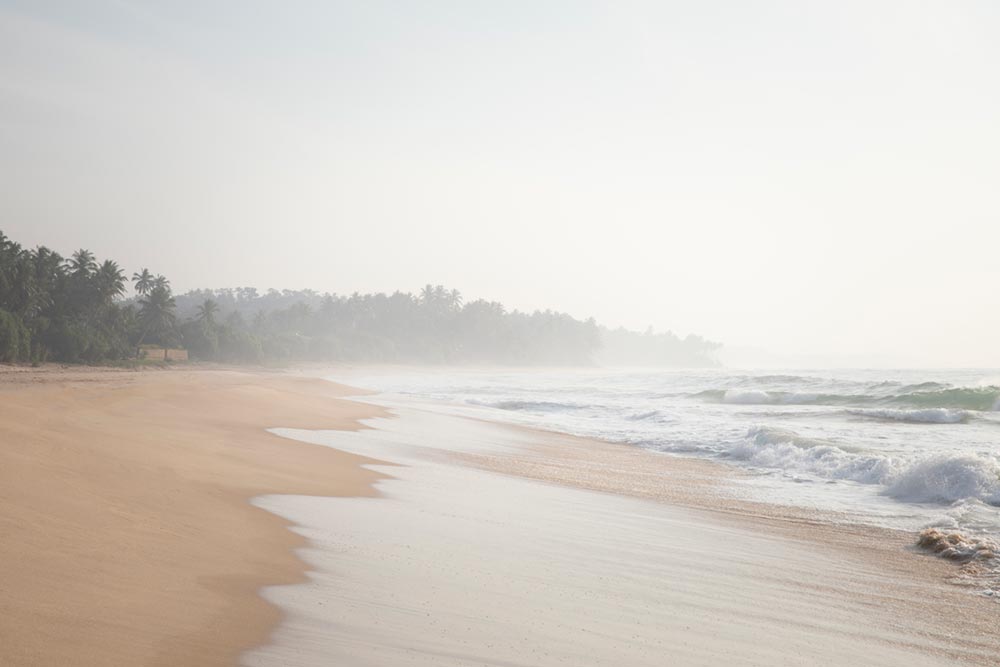 Built from natural materials such as local teak wood, recycled terracotta roofing, polished terrazzo tiles, cement and local granite, K House is a perfect blend of soft and stark.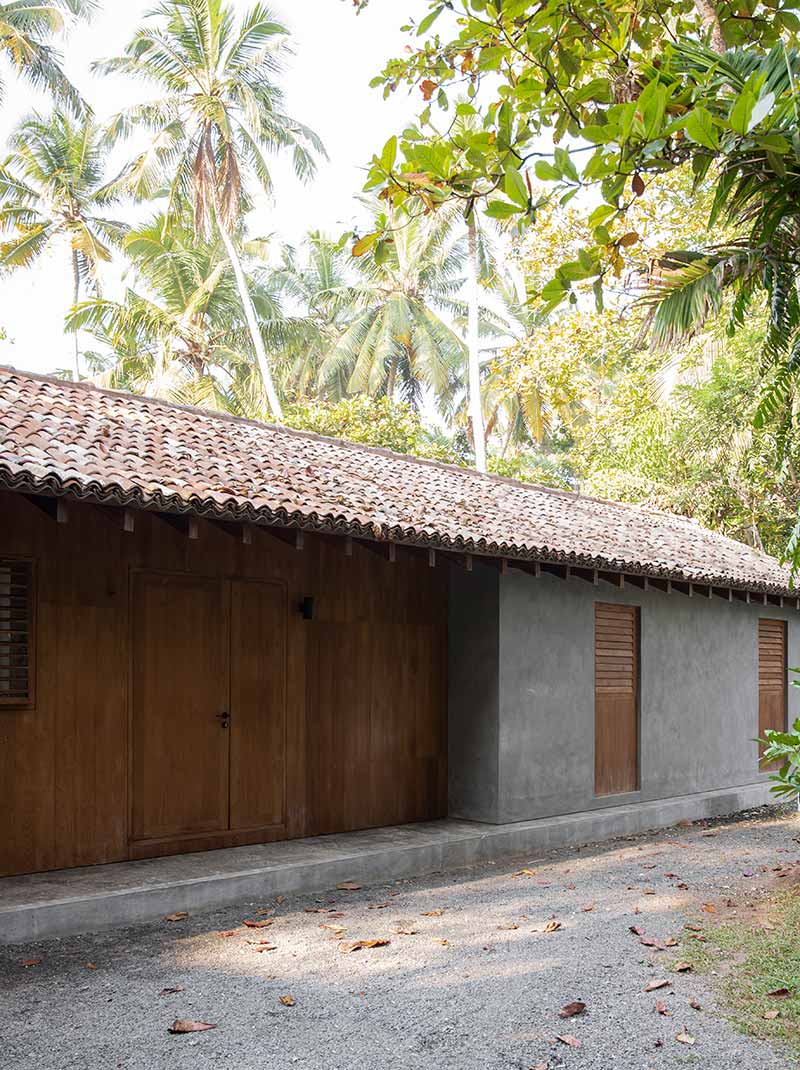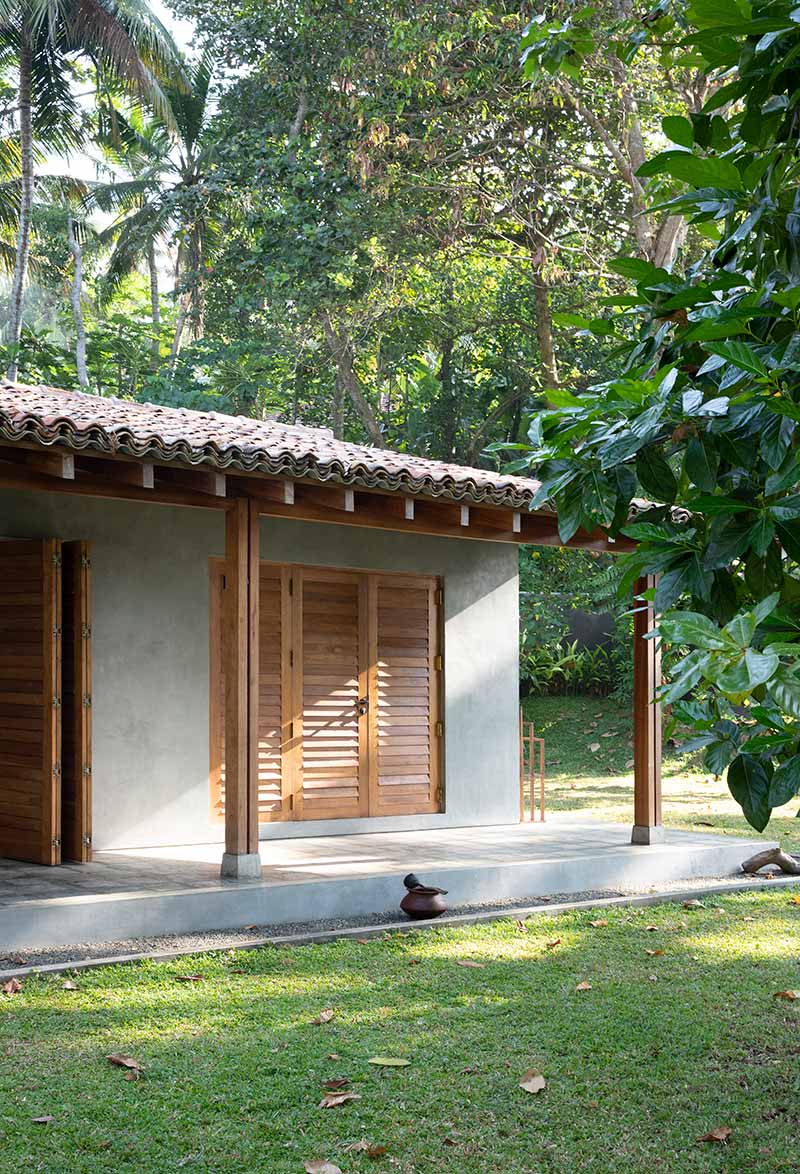 Wood shutters and porch beams set the tone against the exterior of these structures, while larger-than-life dining tables grace the dining area with a custom cement bench, along with a coffee table in this same feature style.
With indoor/outdoor living spaces, these villas deliver minimalist charm, enhanced by wood elongated headboards, bathroom doors and mirror insets, along with custom crafted and locally sourced furniture, turning K House into the A-to-Z of getaway homes.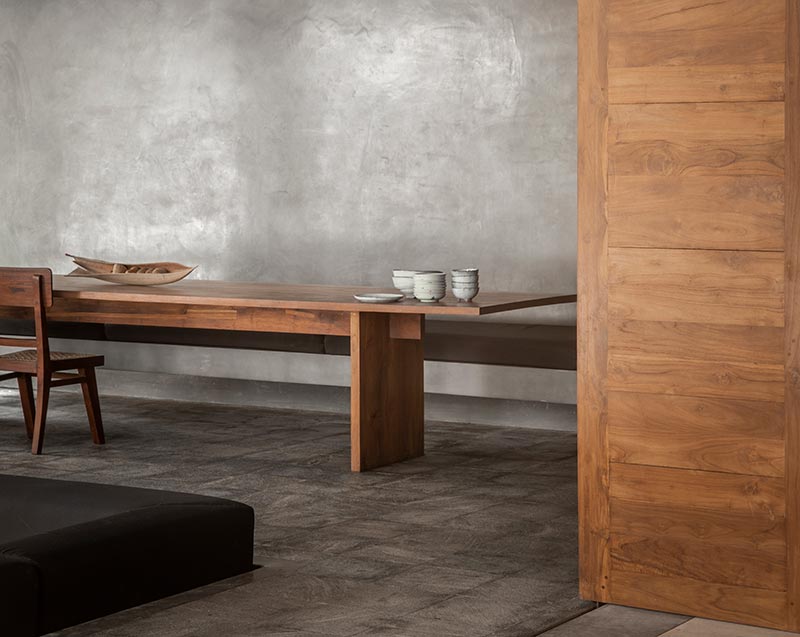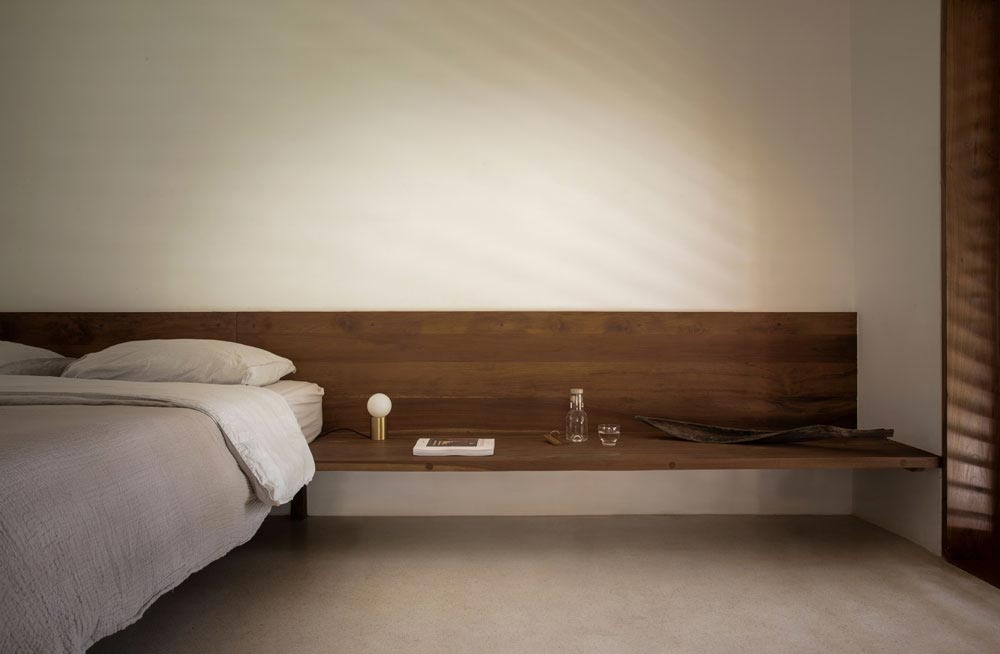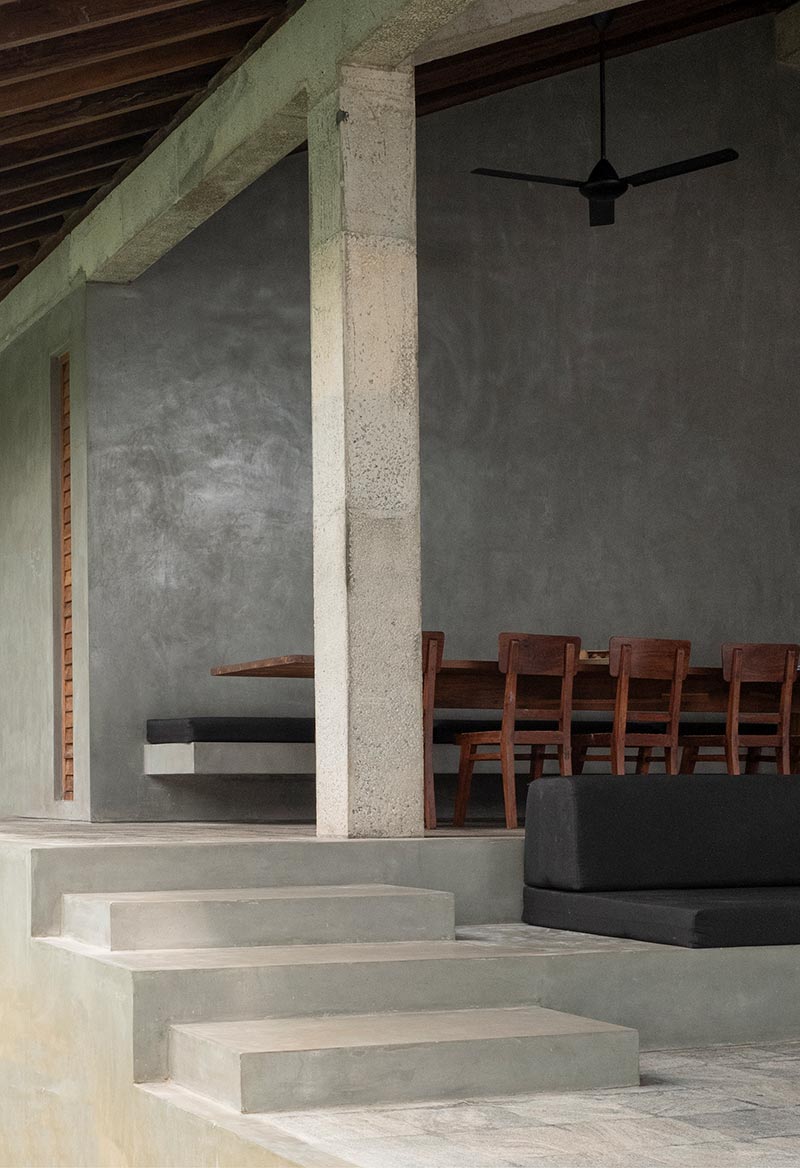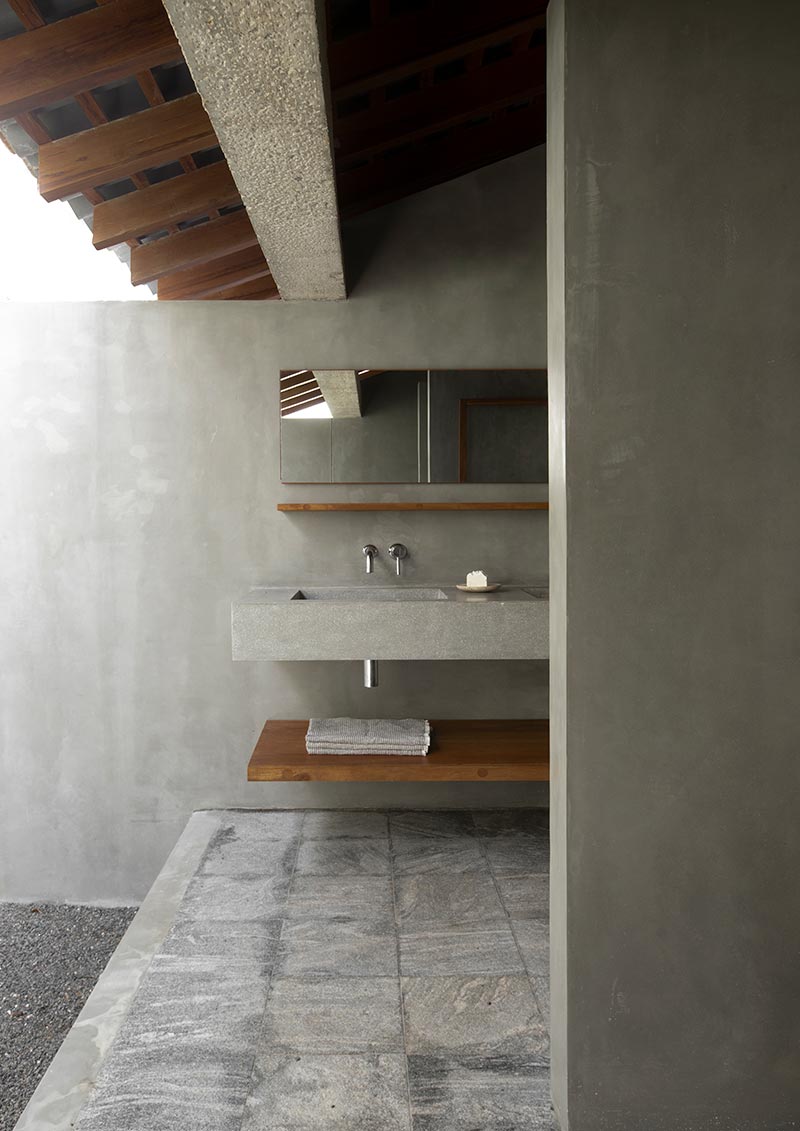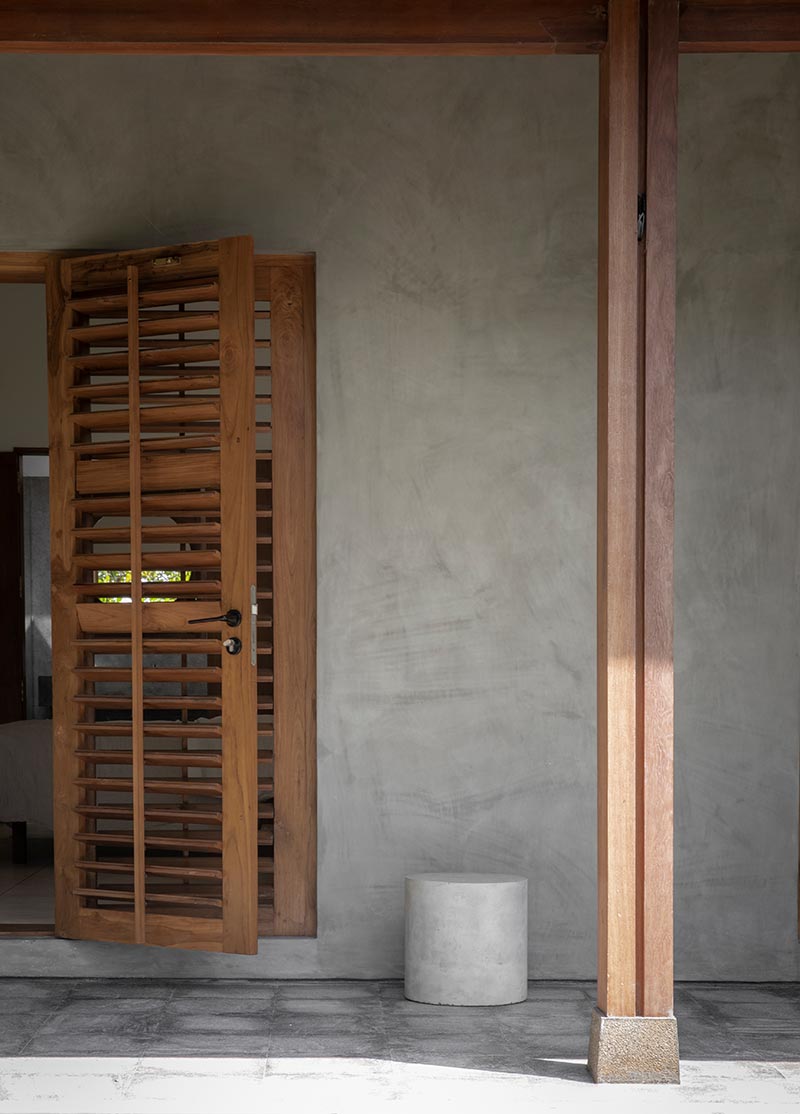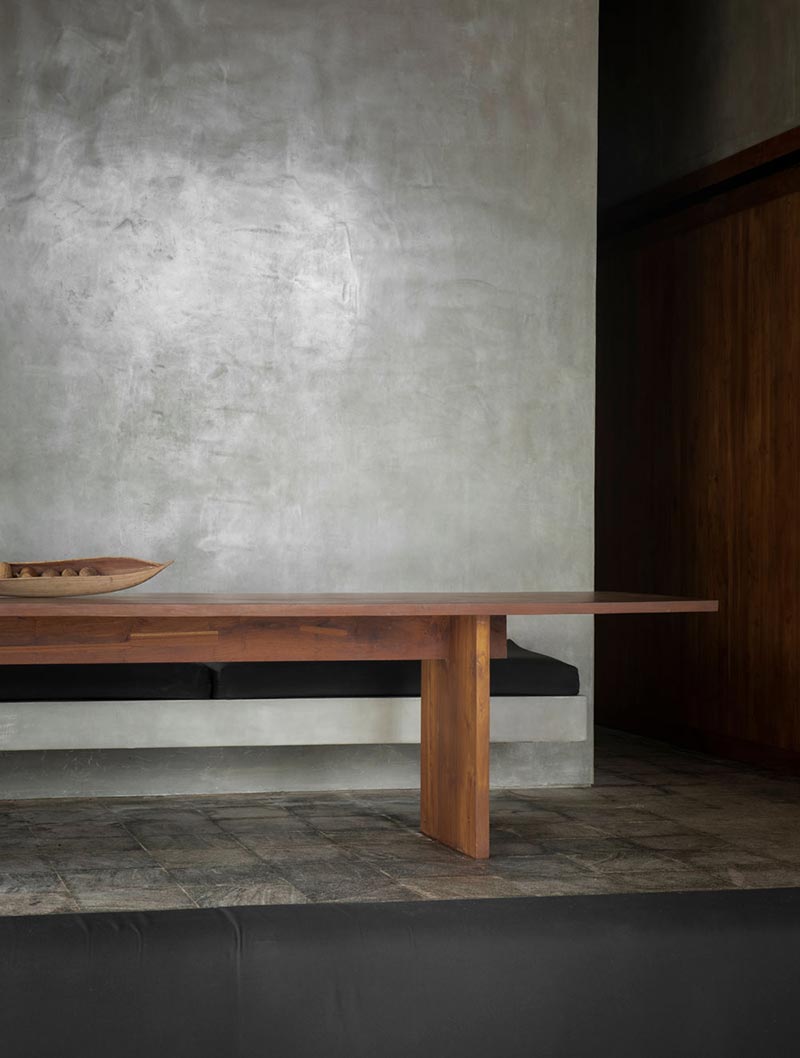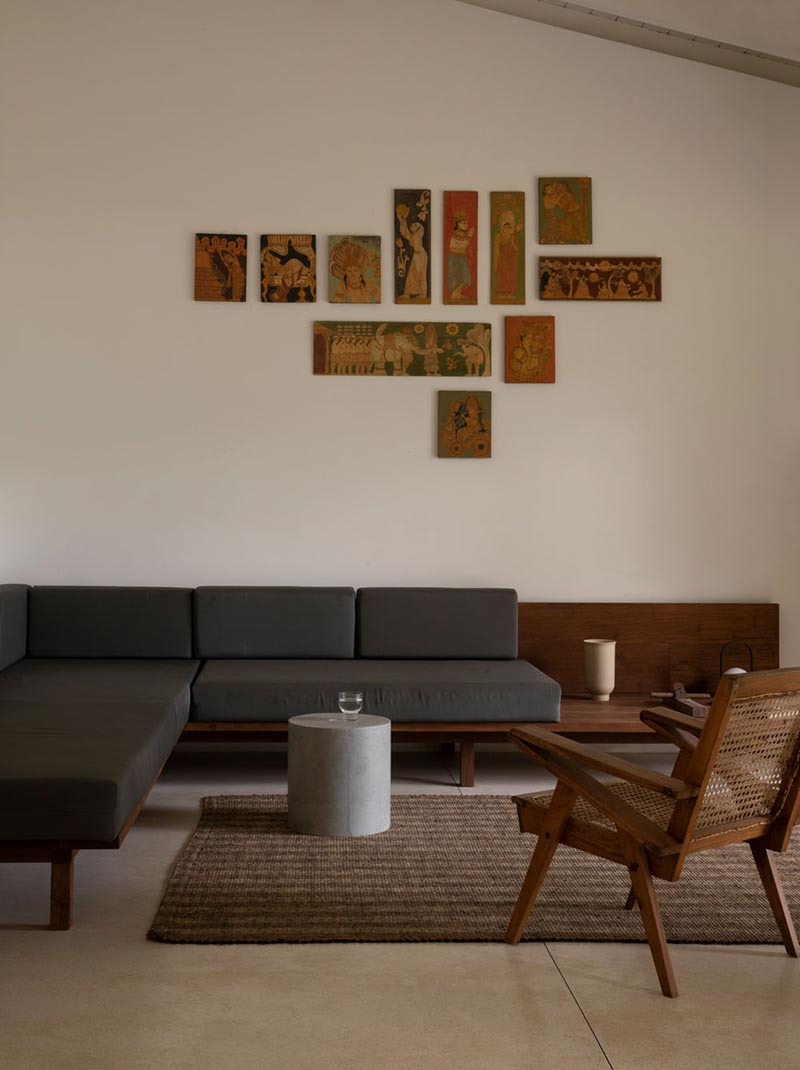 Architects: AIM Architecture and Norm Architects
Photography: Jonas Bjerre-Poulsen, Noah Sheldon