Once infested with mushrooms throughout the interior wooden structures, this Parisian home is now beautifully fit for the family who dwells here, and is a delicious display of French design.
Although the majority of the home had to be refurbished, original texture along the stairwell – where a grit stone wall was uncovered, creates a beautiful backdrop that extends the height of the home.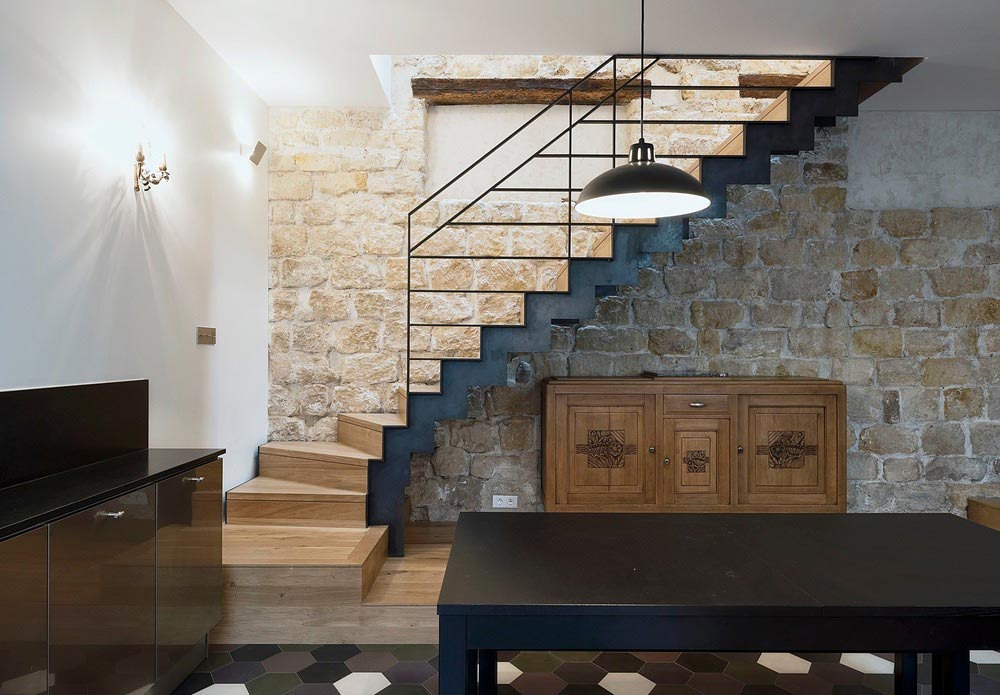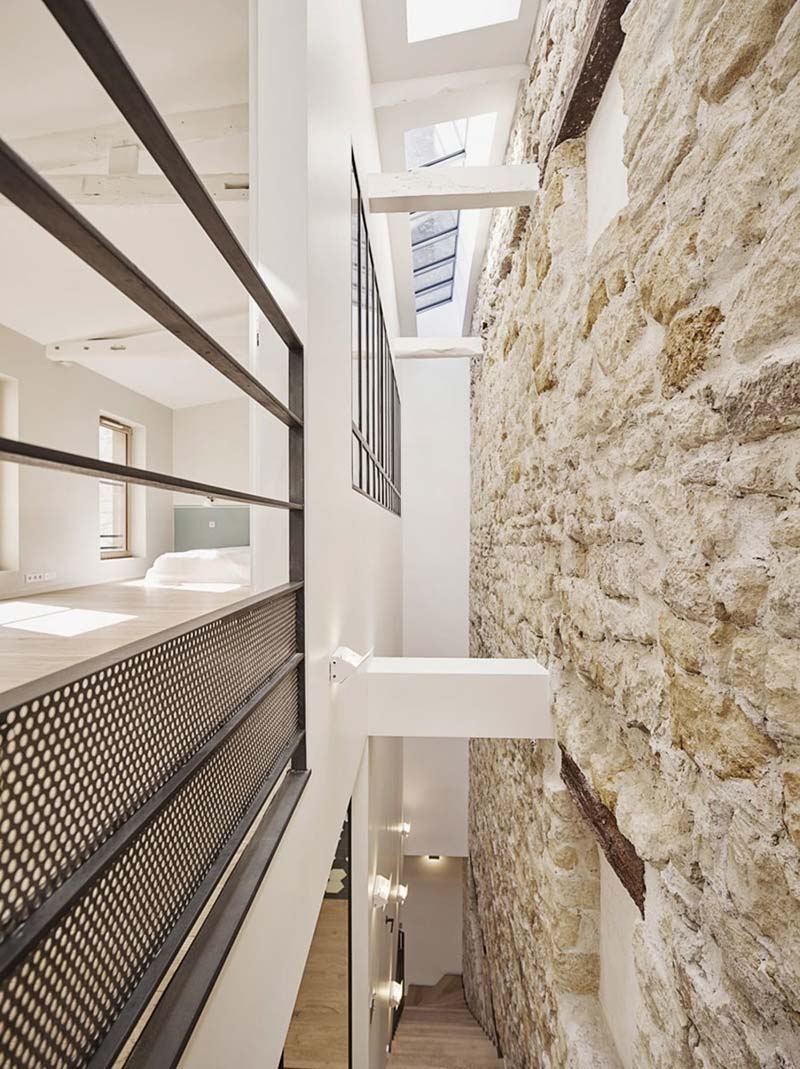 Created by architects, Alia Bengana and Capucine de Cointet, the objective was to involve environmentally friendly elements throughout the house, along with maximizing natural light without forgoing privacy, while creating a home fit for a family.
At just under 1300 square feet spread out over 4-floors, along with a 400 square foot multi-purpose vaulted basement, the footprint is minimal but the usable space is beautifully maximized.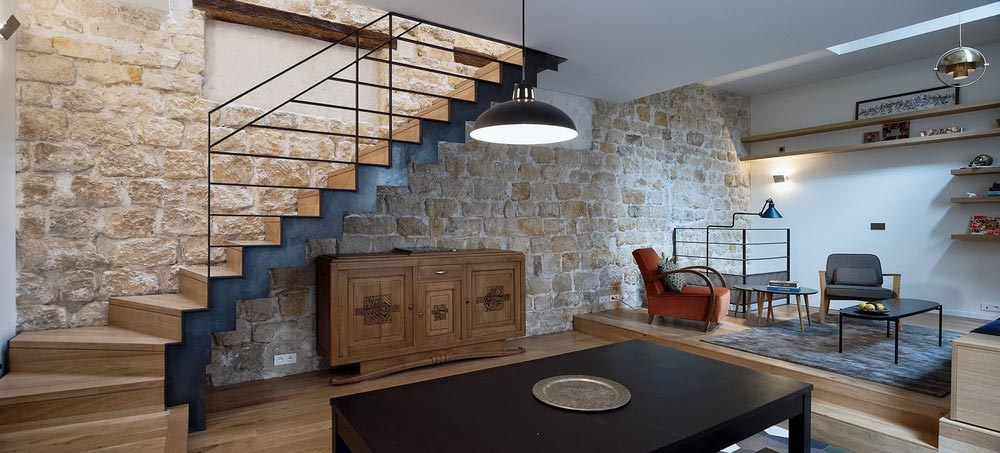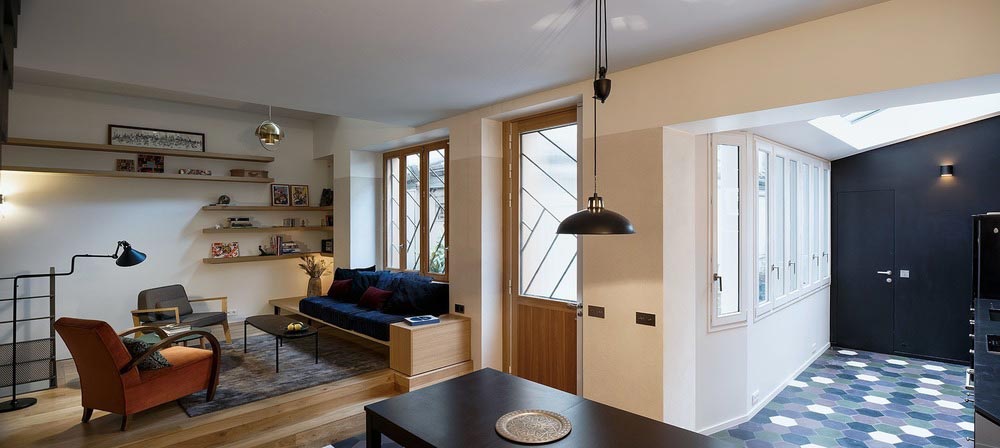 With the large staircase being the focal point of the home, it is topped off with a glass roof to 'light your way' – so to speak, adding natural light during the day and ambiance at night.
Rich teal tiles in a hexagon pattern were used in the bathrooms and kitchen, offset by navy blue and white, with other materials such as the wood stairway and floors, as well as metal and glass, was used throughout the home to create a modern and open appeal – turning this Parisian home into an oasis with distinct French flair throughout.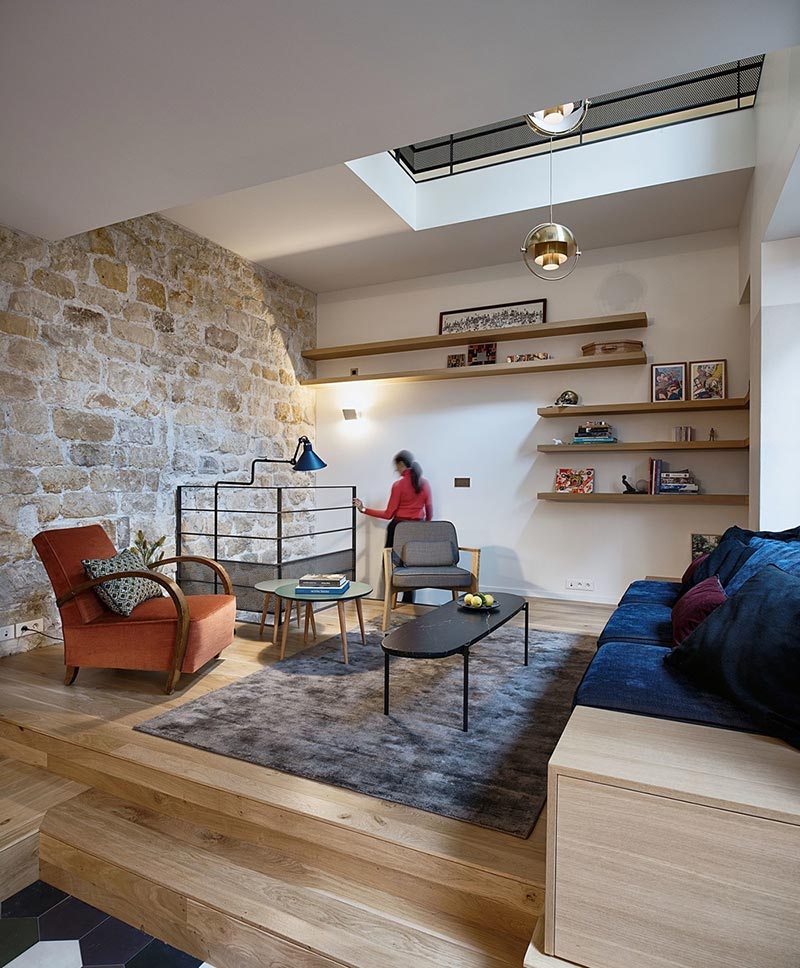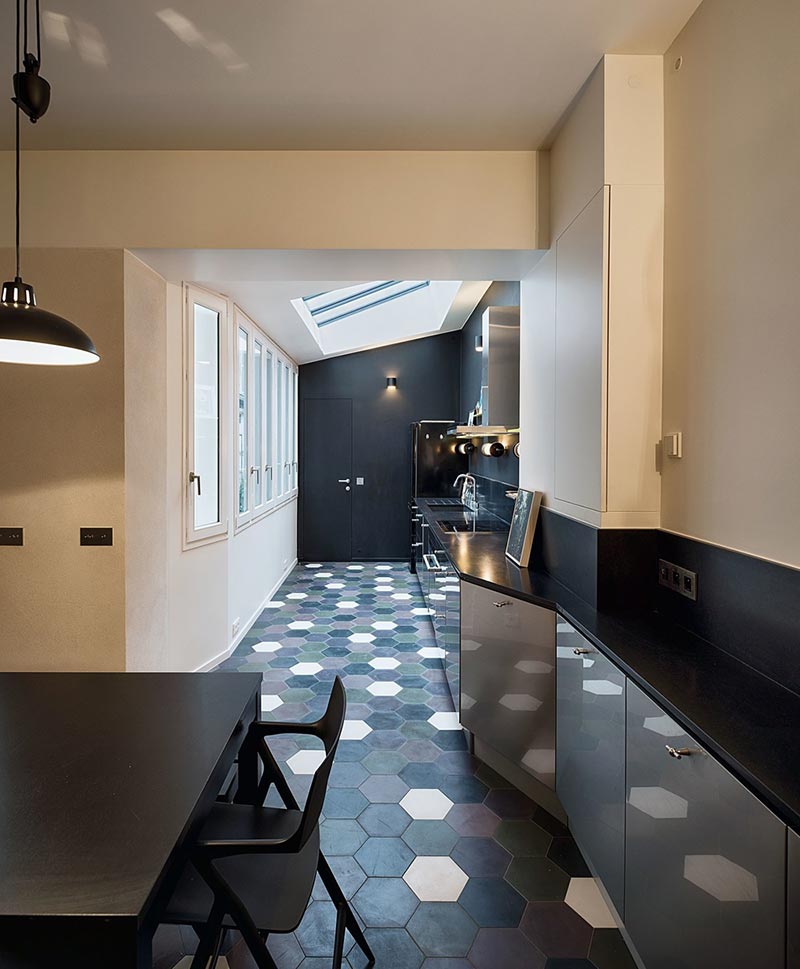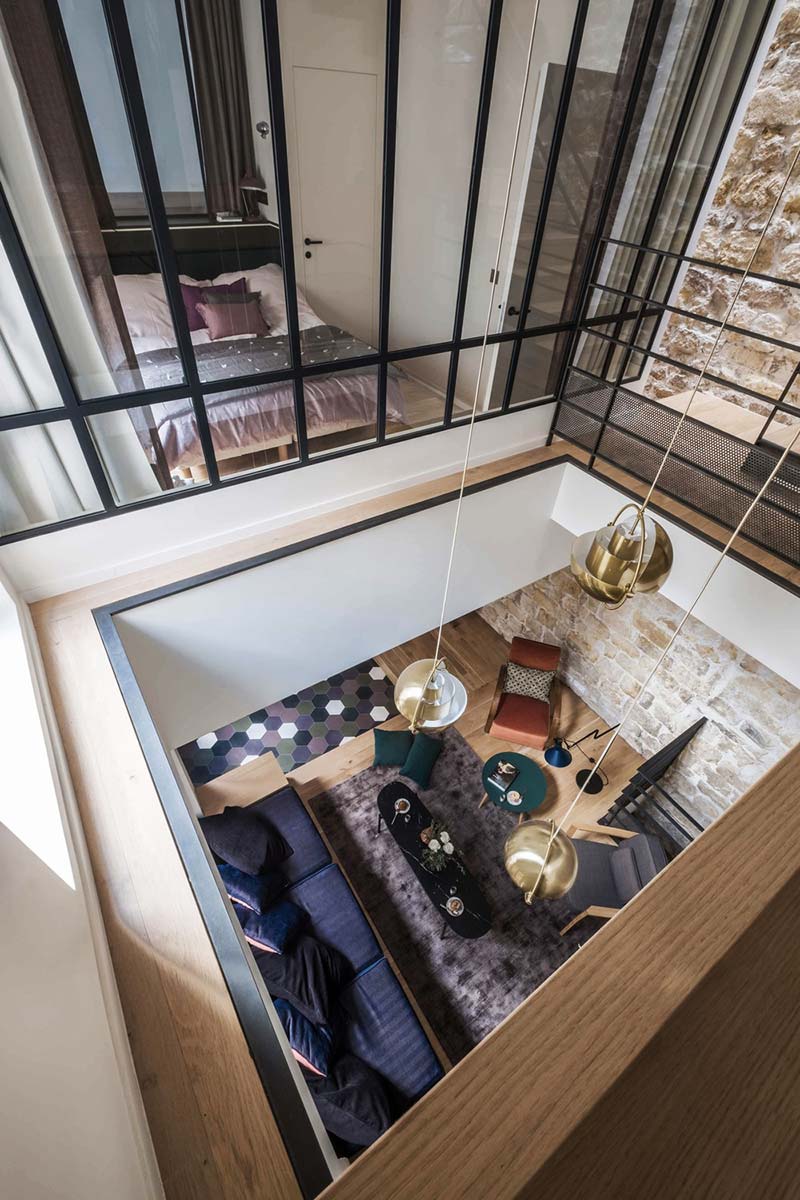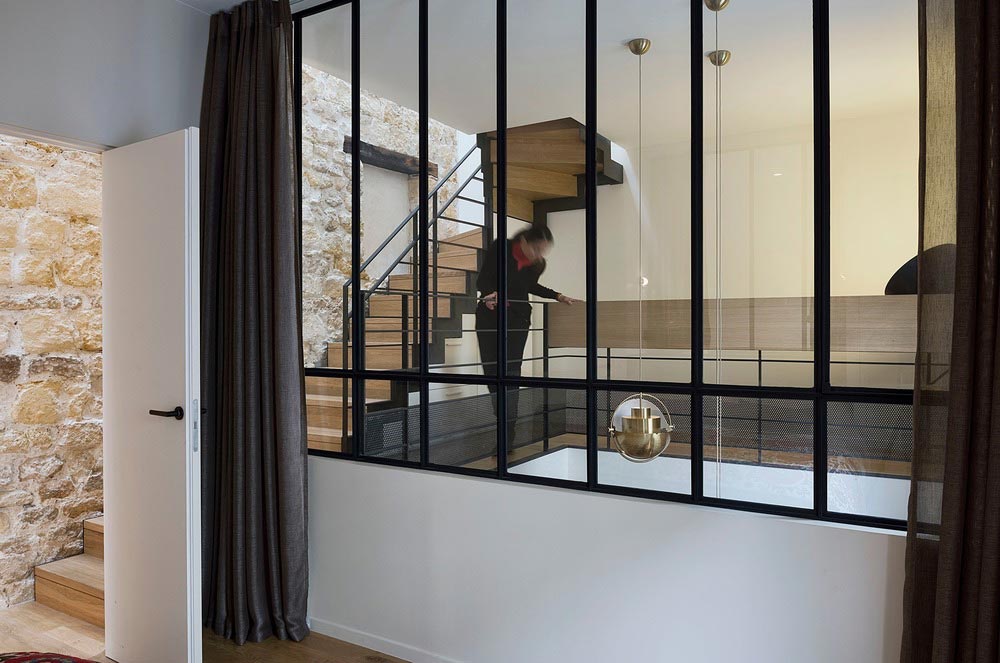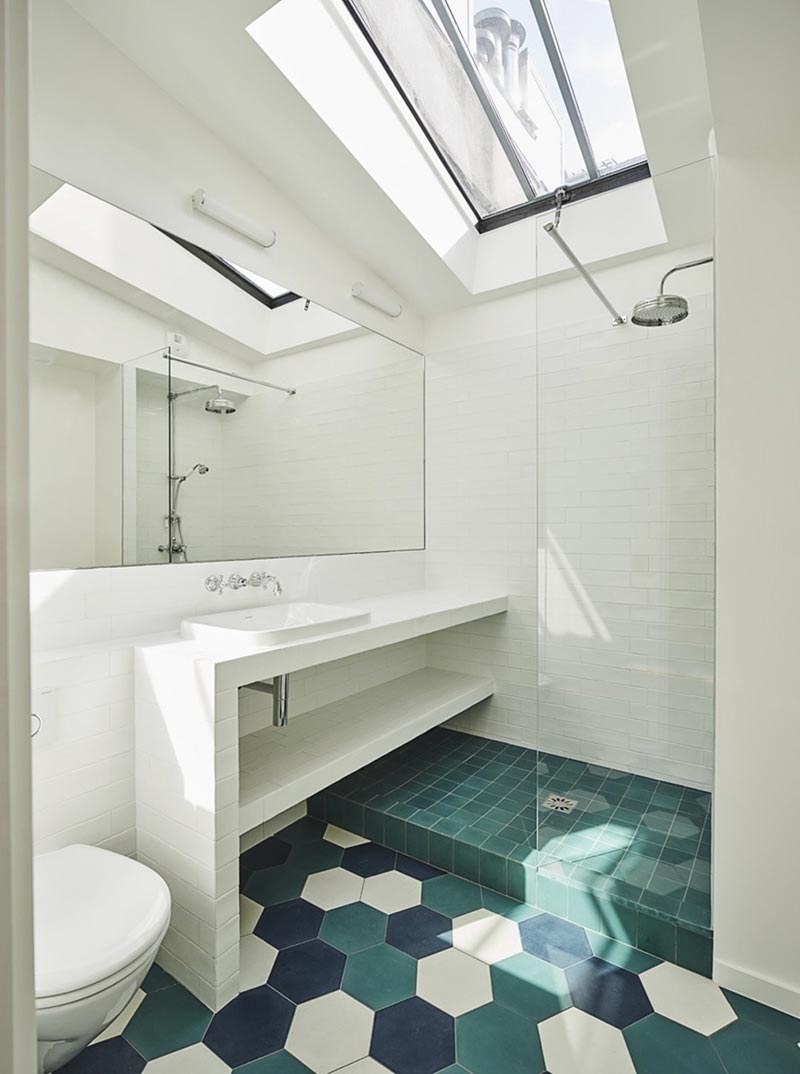 Architects: Alia Bengana + Capucine de Cointet architectes
Photography: David Cousin-Marsy