This century old country house sits in Liberec, within the Czech Republic, with a stone basement that was both the inspiration and the foundation for creating this new living space, all while maintaining some of the home's historic charm.
Built behind a literal wall – both to decrease road noise as well as to create privacy, it adds a great design feature to the home as well.
Behind the wall sits two separate houses – a family home as well as a guest house, both set in a midnight black with an asphalt roof, along with wood and cement material both inside and out.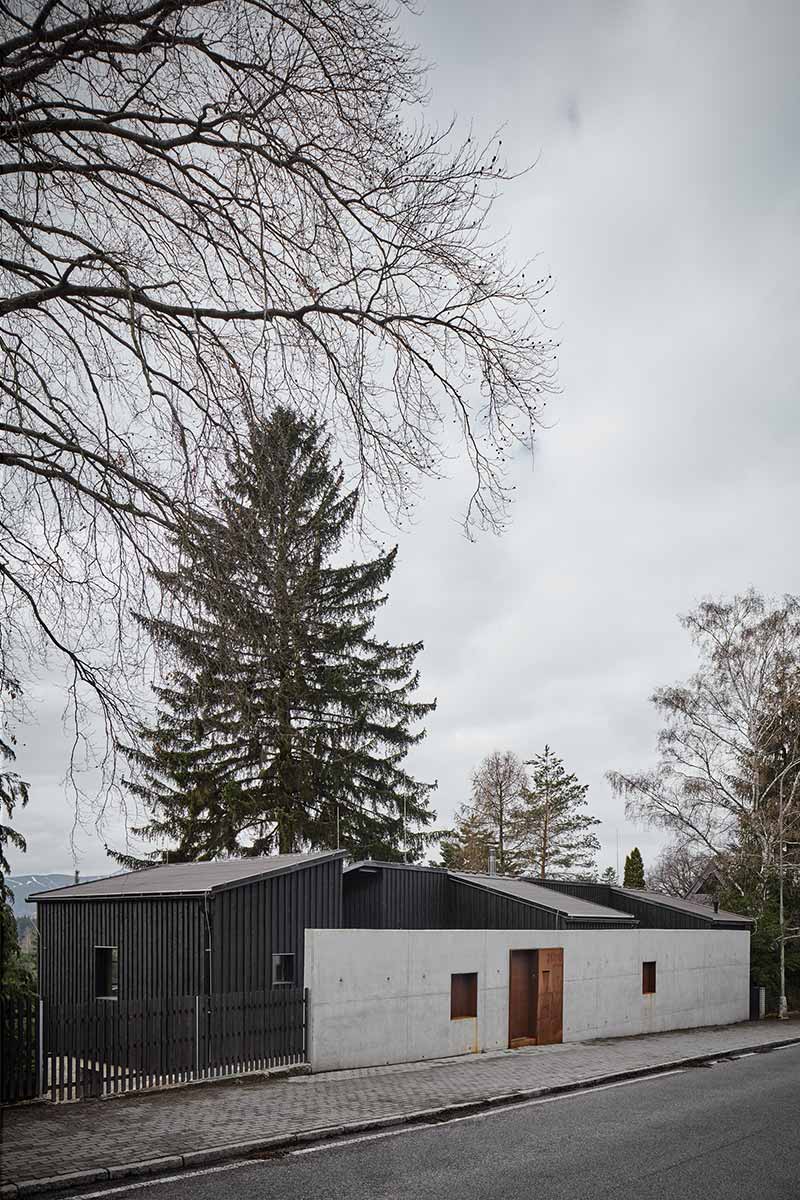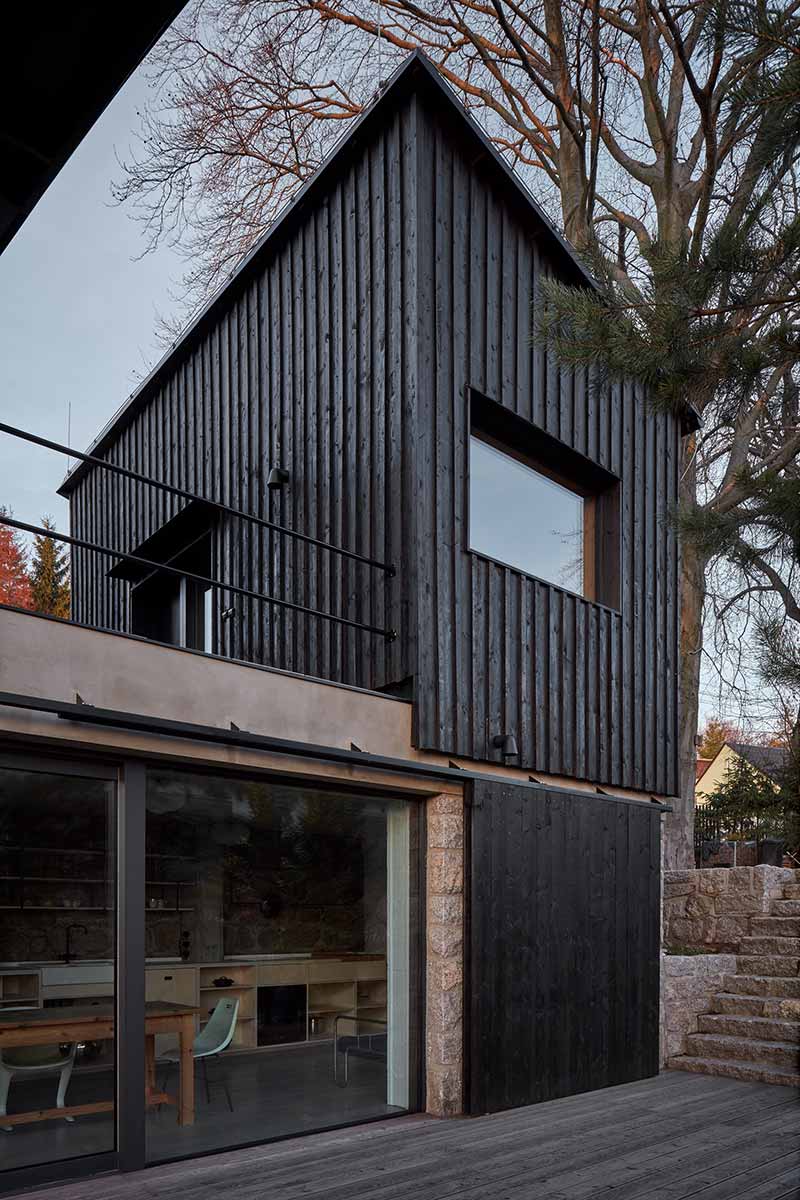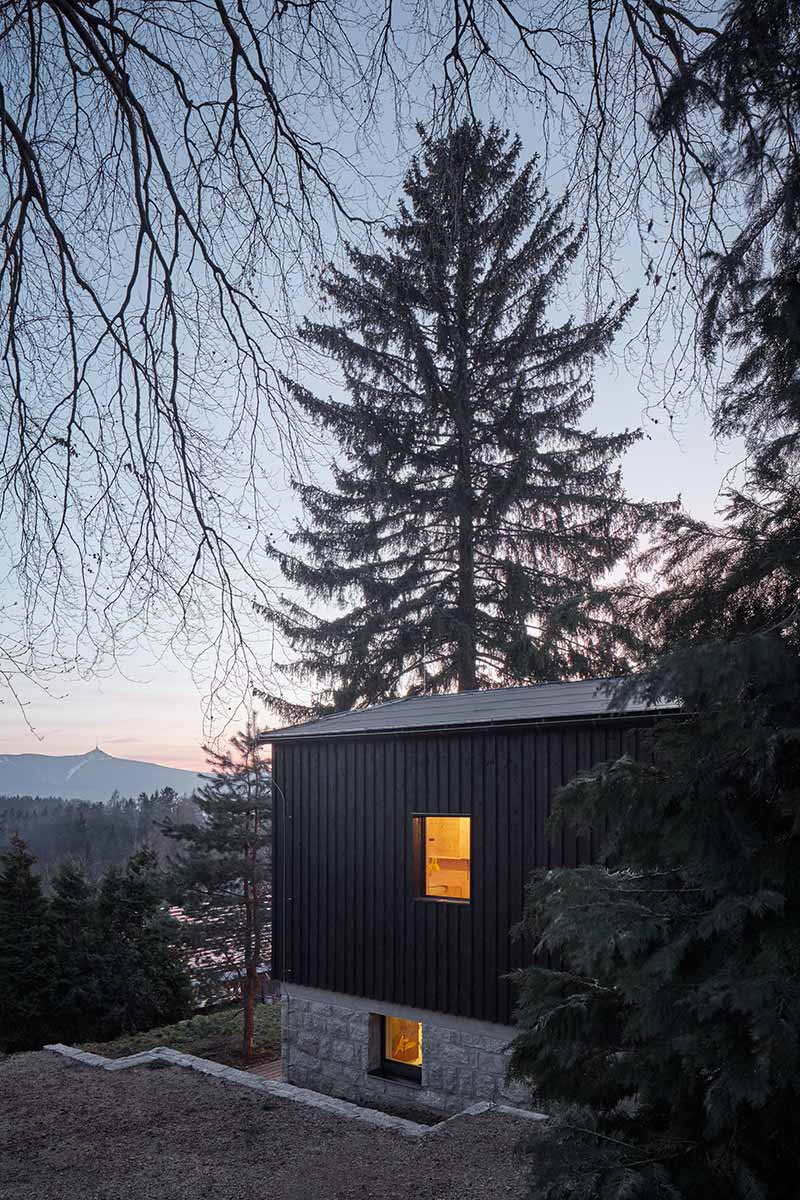 Industrial minimalism defines this modern country house, providing large windows to keep the home bright – such as the dining room that opens up onto the porch outside, fueled by an elongated galley kitchen that runs the length of the space, with open concept cabinets held up by metal rods surrounded by cement beams, and a soft wood table to offset these stark materials.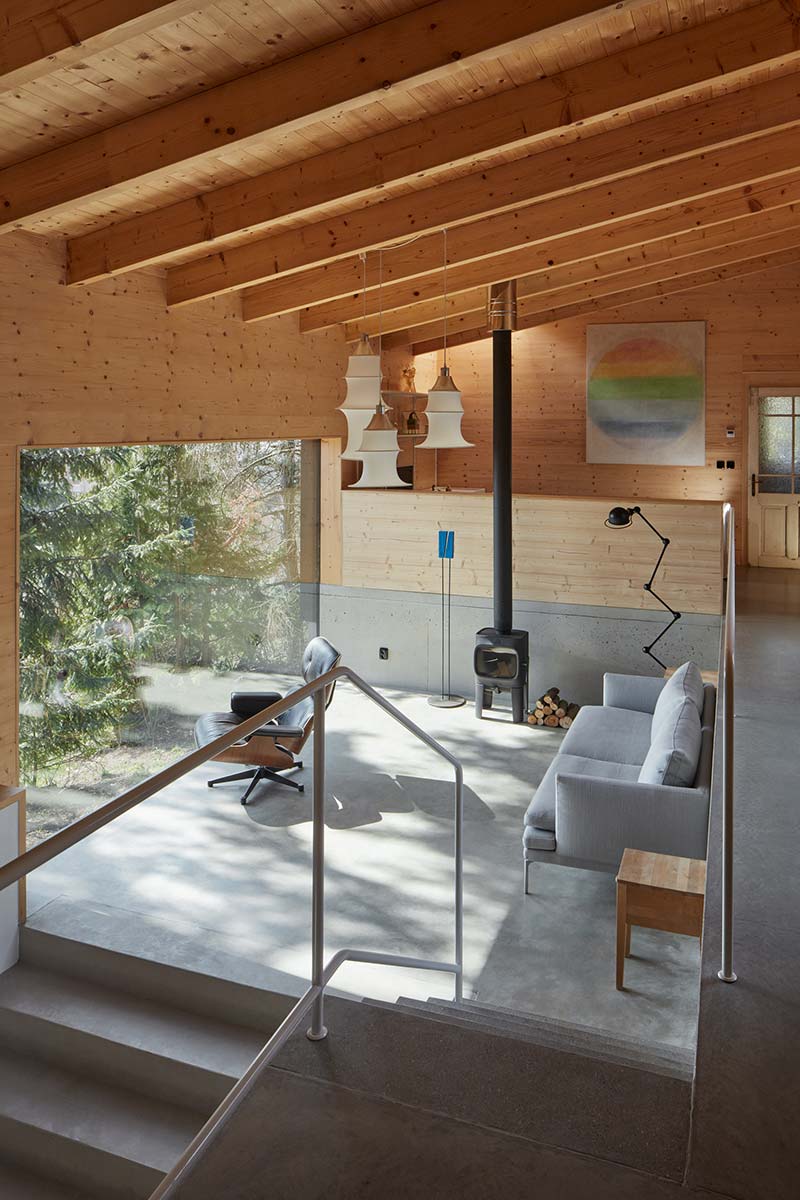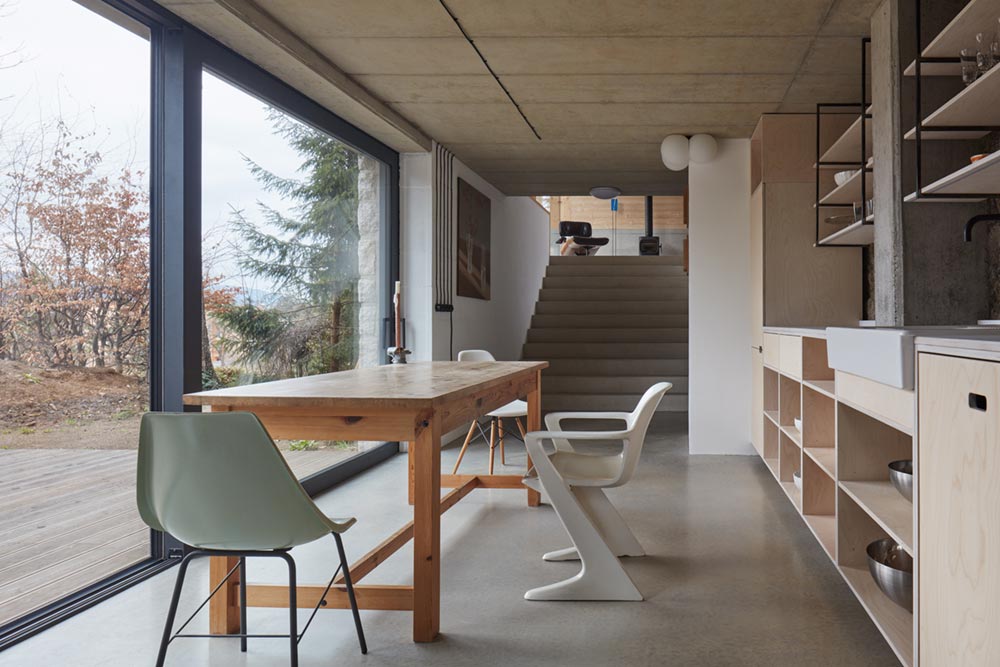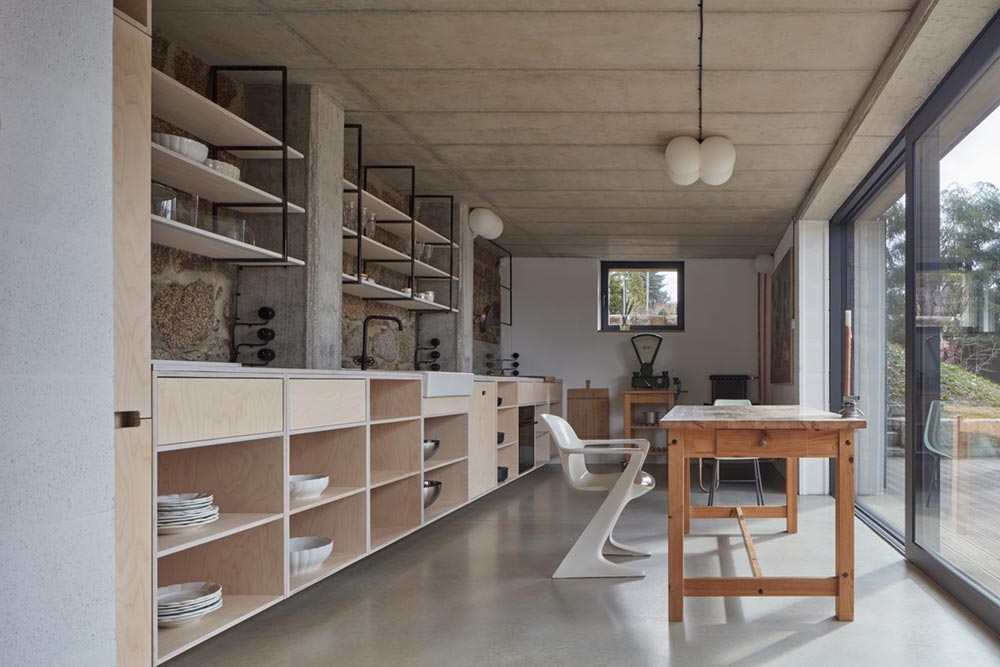 Custom features such as the industrial bathroom water taps made from copper pipes and garden fixtures, along with a dual hanging pine wardrobe in the bedroom – all add an element of artistic flair while providing function, and visuals you don't discover until you scale the wall.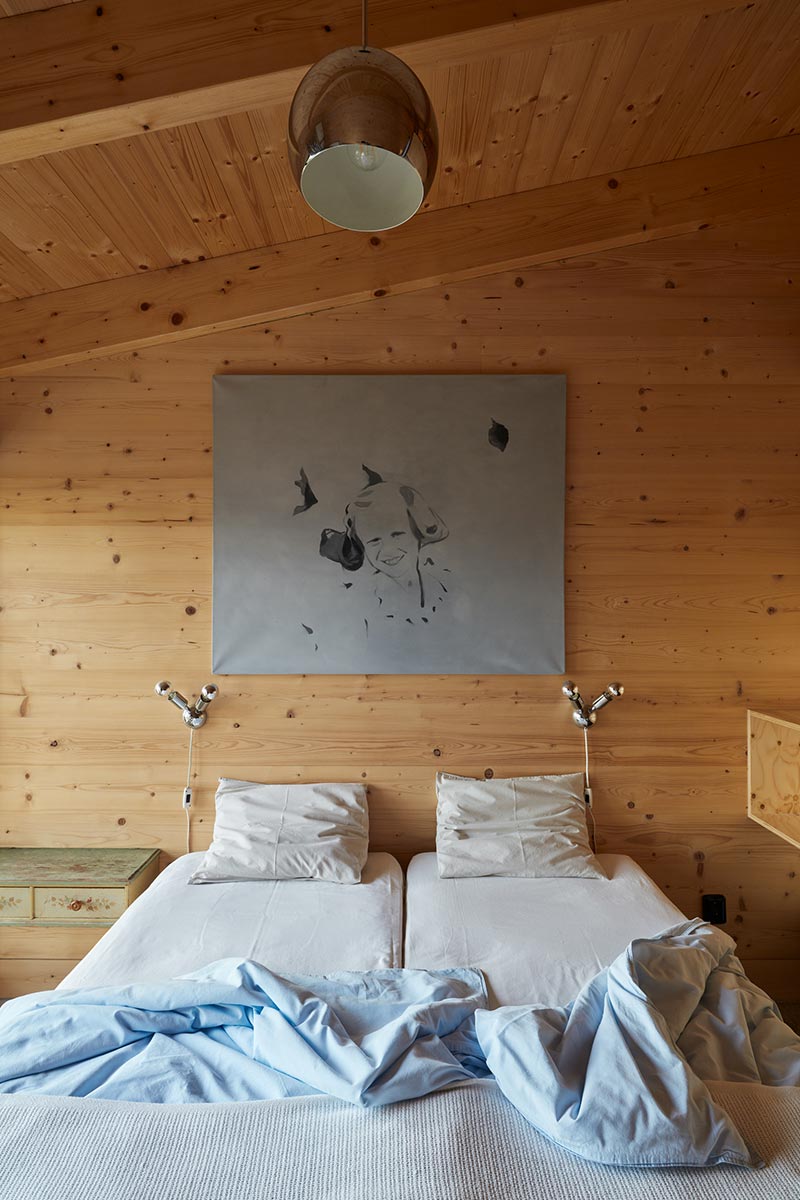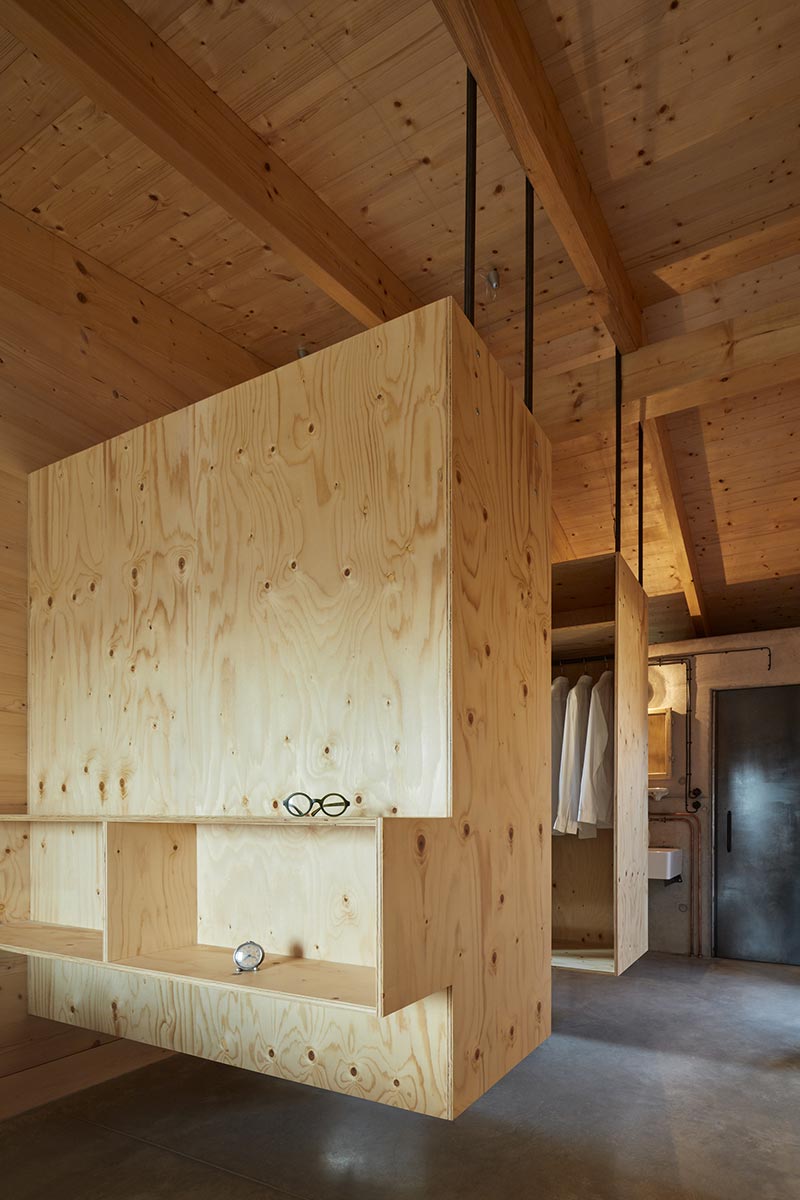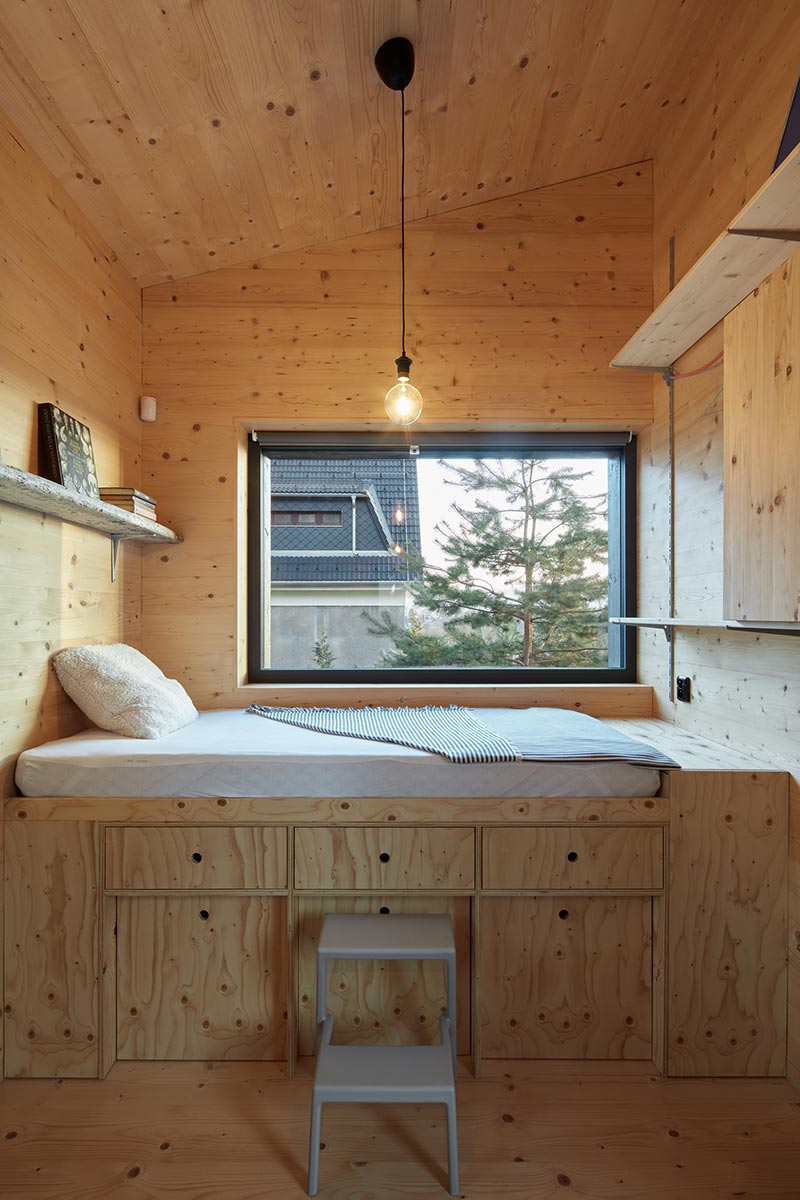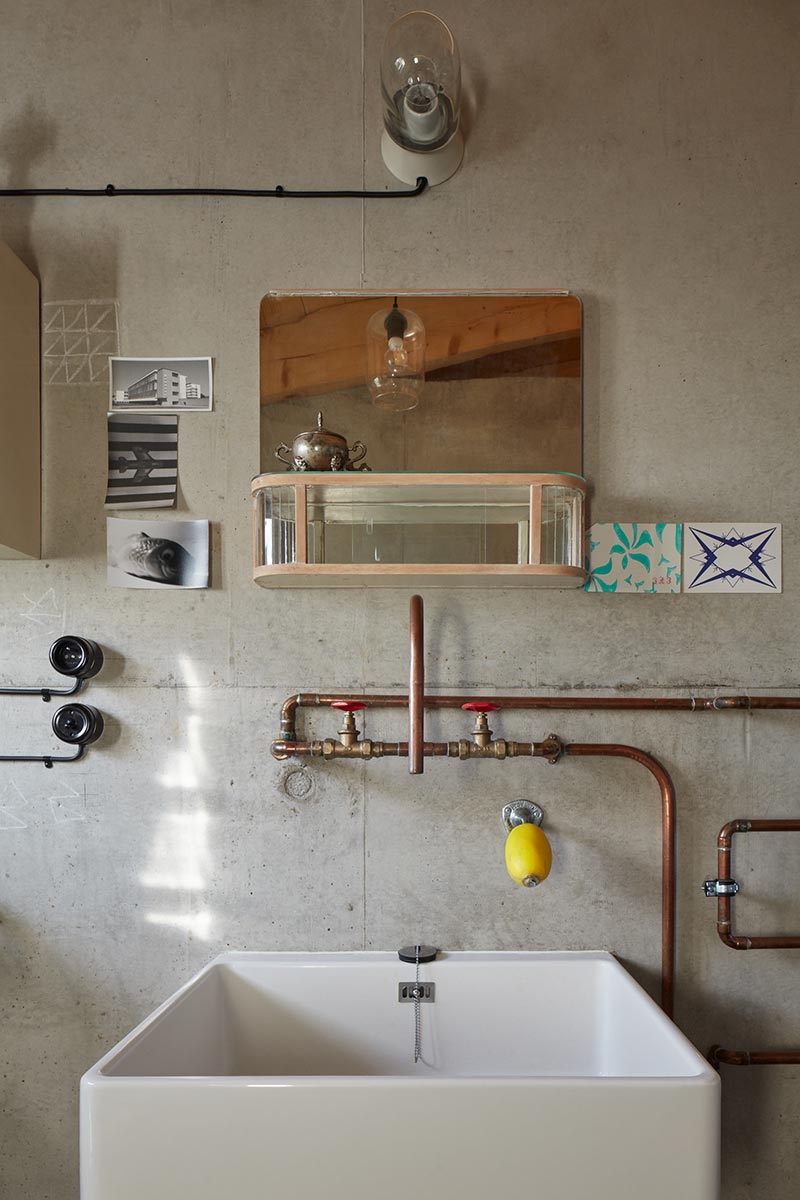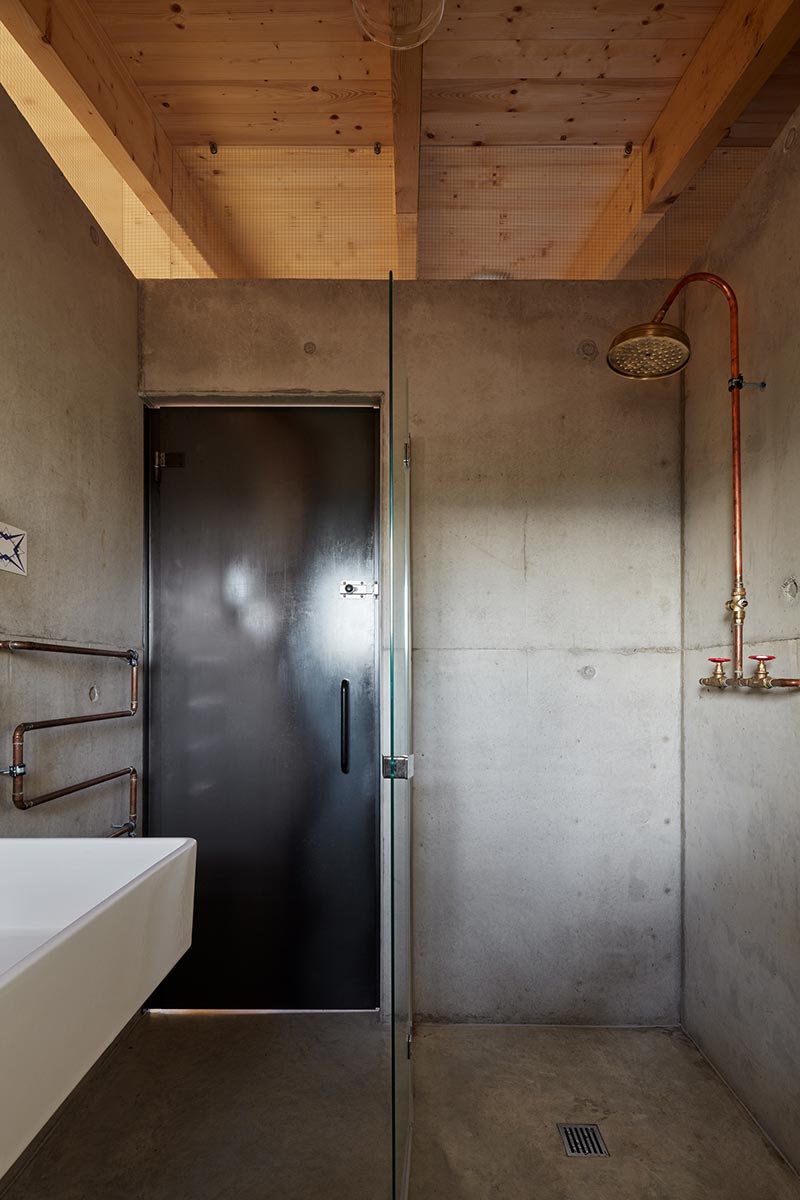 Architects: Mjölk architekti
Photography: BoysPlayNice