Dressed in white inside and out, and accessorized by exterior black trim and interior black window frames, an ebony kitchen island and ash fireplace insert – this country home is a classic beauty with modern appeal.
Offering clean lines and set in Melbourne, Australia, this modern country home stretches out in every direction with a perfectly manicured yard – delivering an outdoor pool as well as a fire pit to enjoy depending on your mood.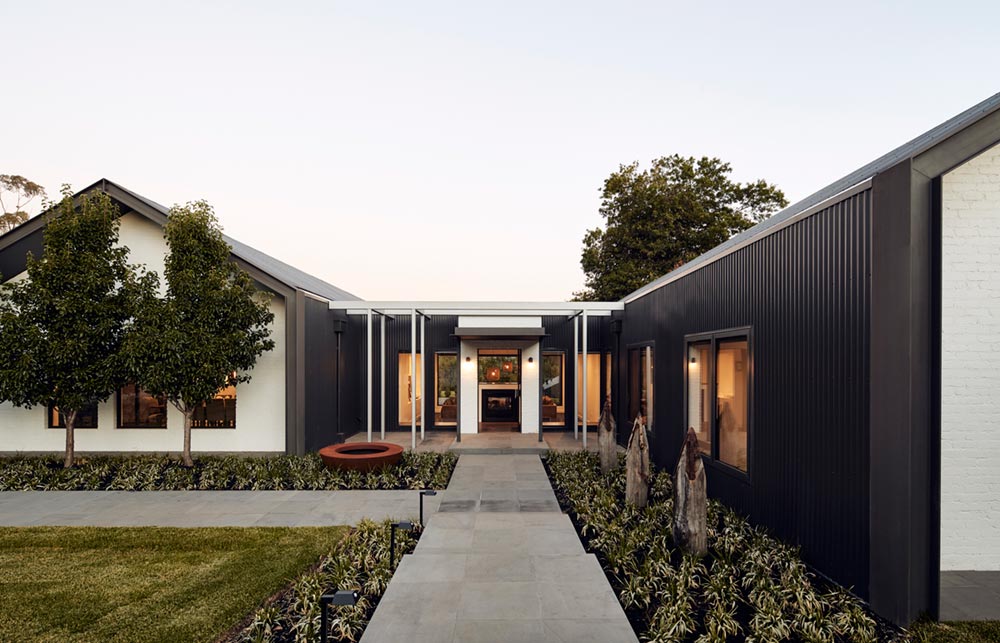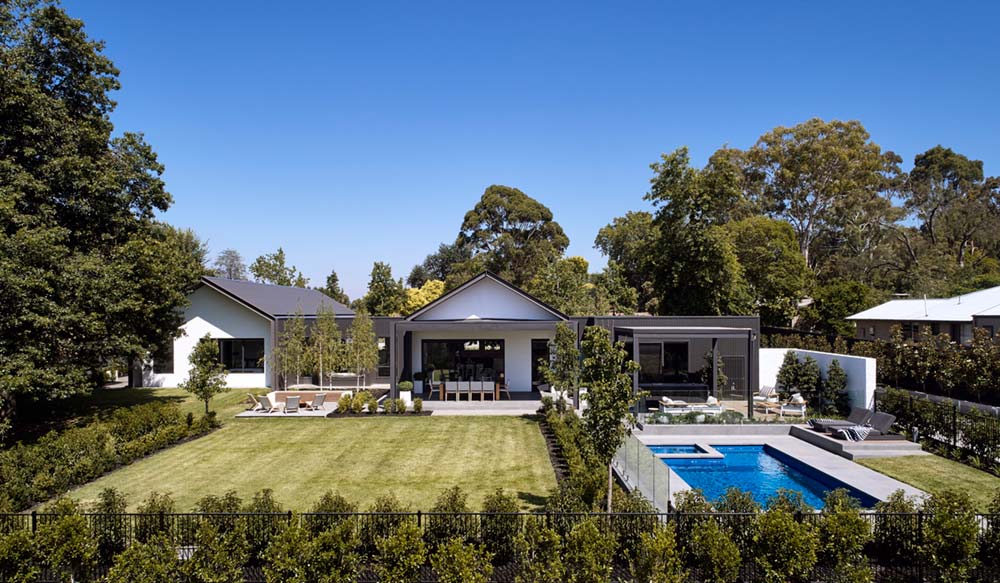 With multiple patio spaces from which to dine, relax and/or enjoy the great outdoors, this family home offers gabled roofs, corrugated steel and brick material painted a flat white, blending with the interior seamlessly.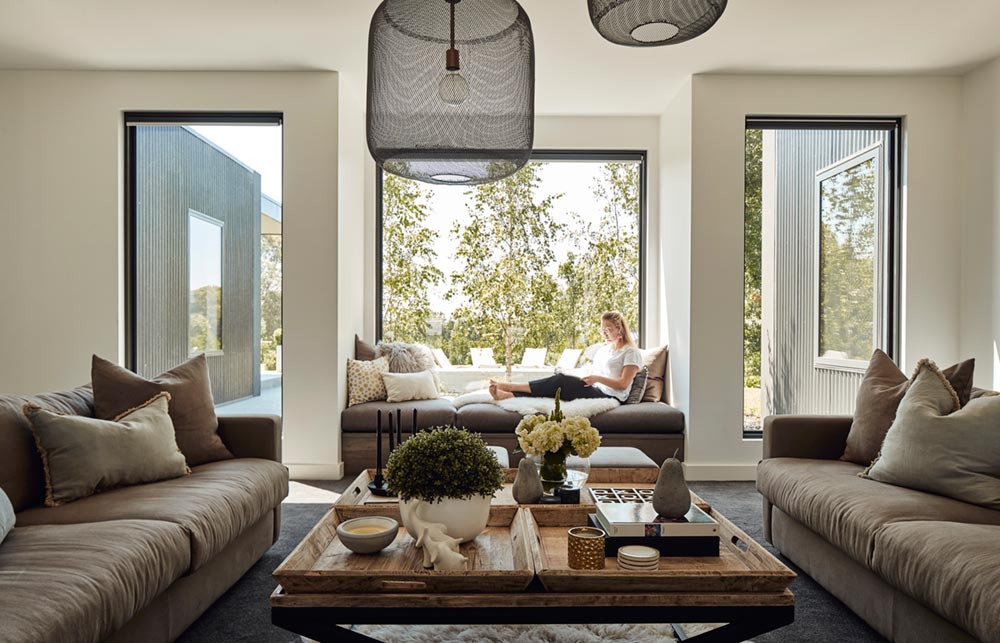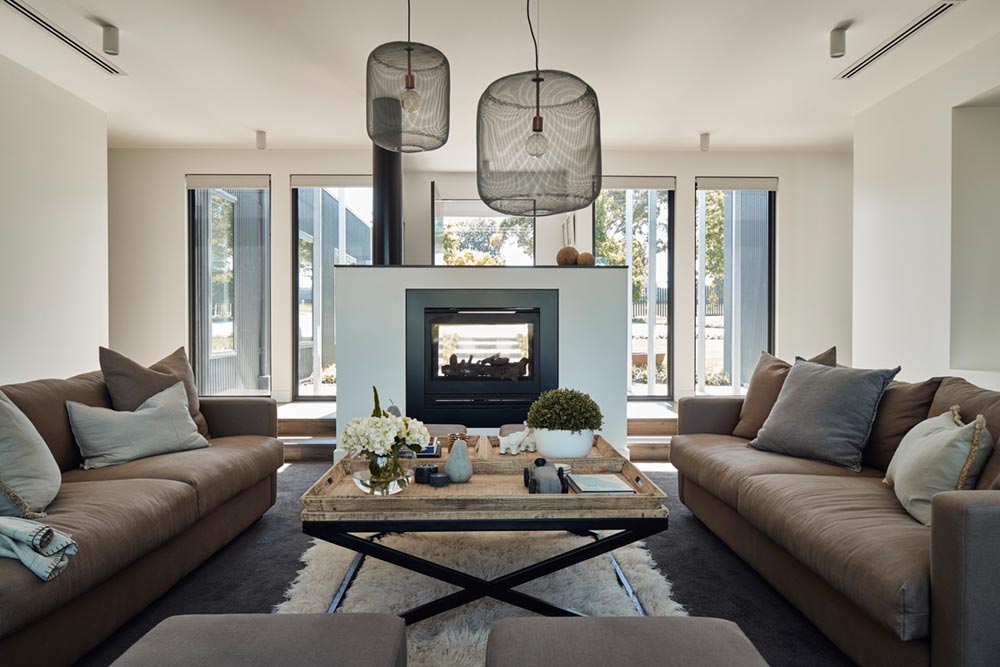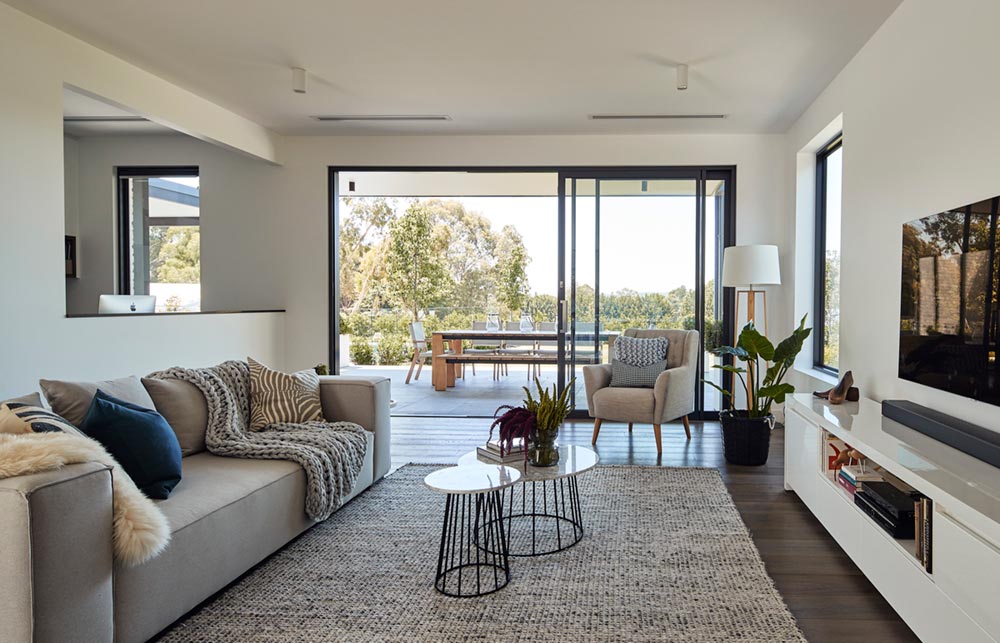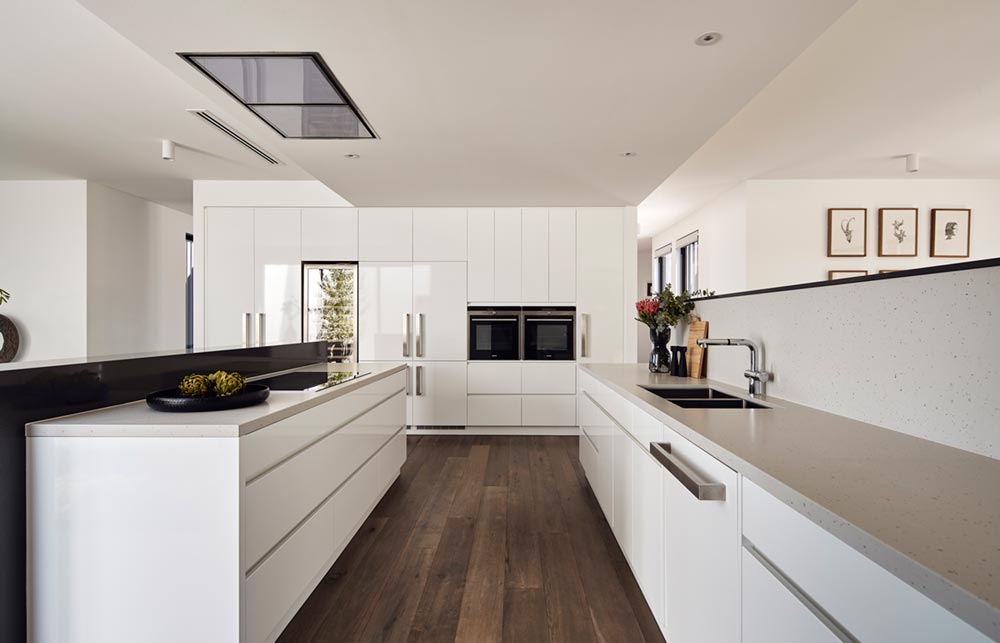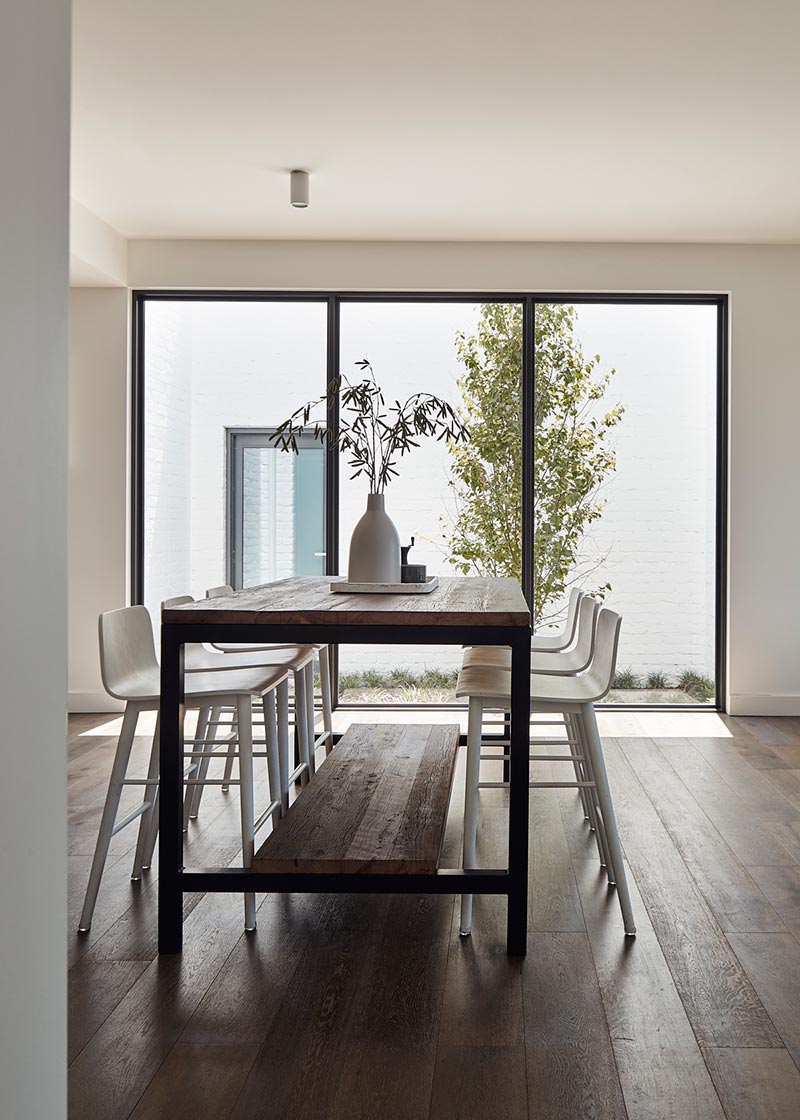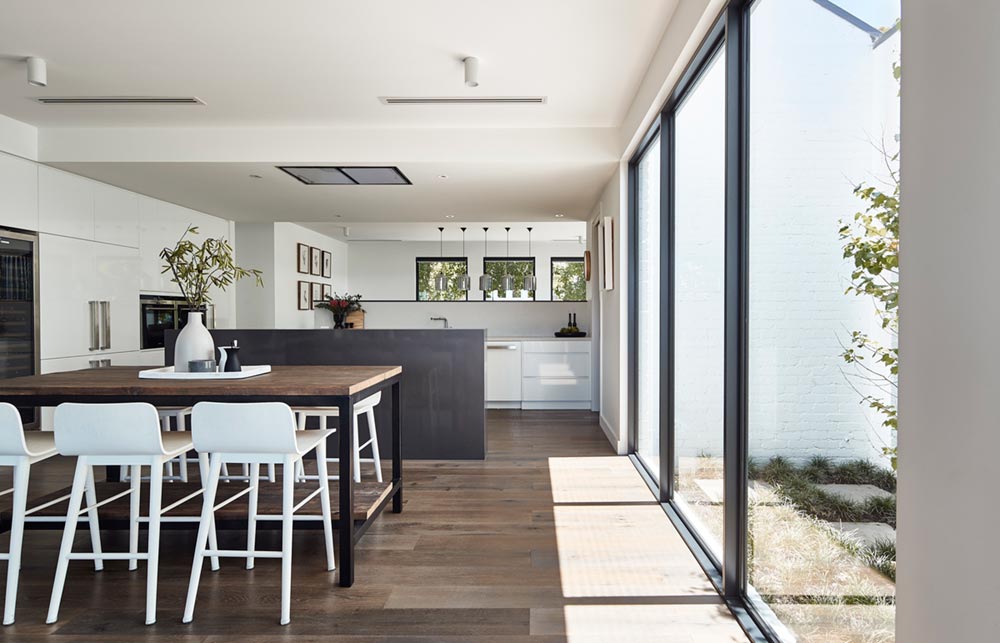 The master bedroom sits pretty, enjoying a full view of the yard, as with the comfortable living room with a window sitting area, which melds perfectly with the taupe sofas that surround it.
Nearly as open as the courtyard outside, the bathroom offers a lowered open-concept shower and picturesque bathtub, anchored by double sinks set on a black countertop and white cabinetry – finishing off House in Silhouette in fine fashion with appeal to spare.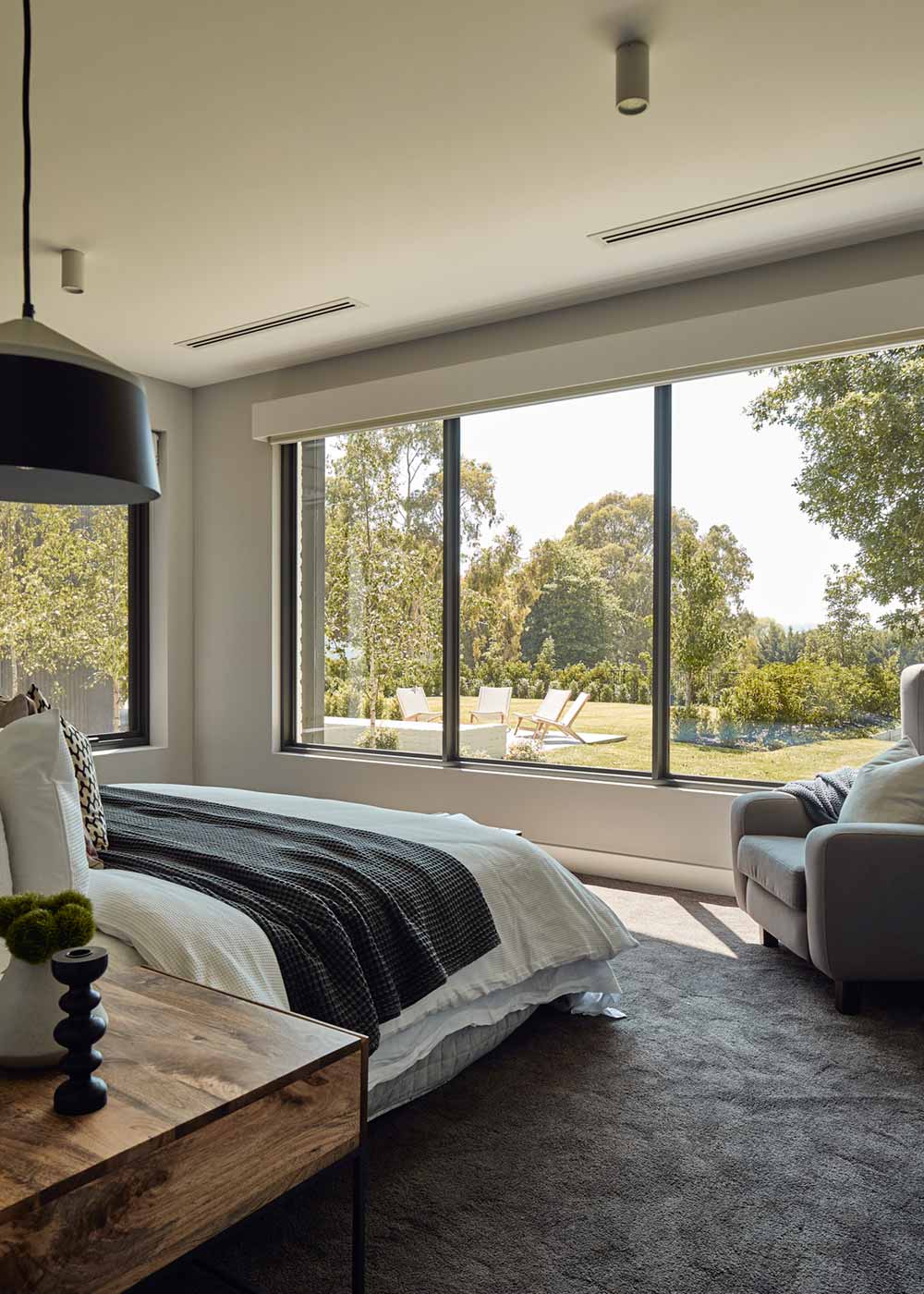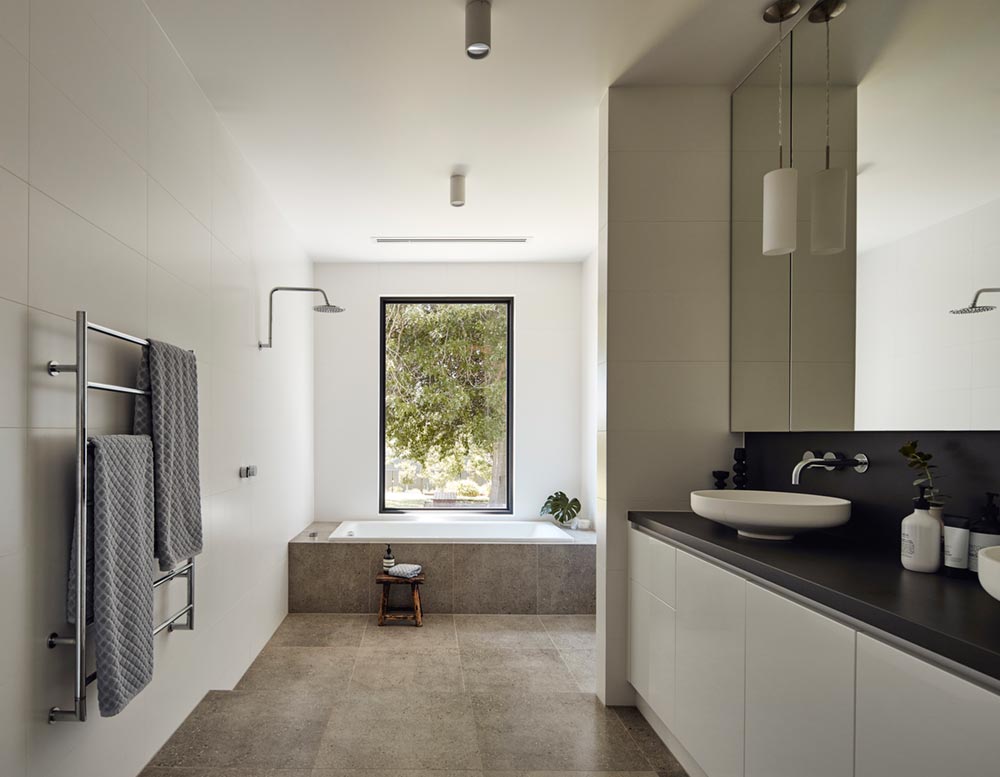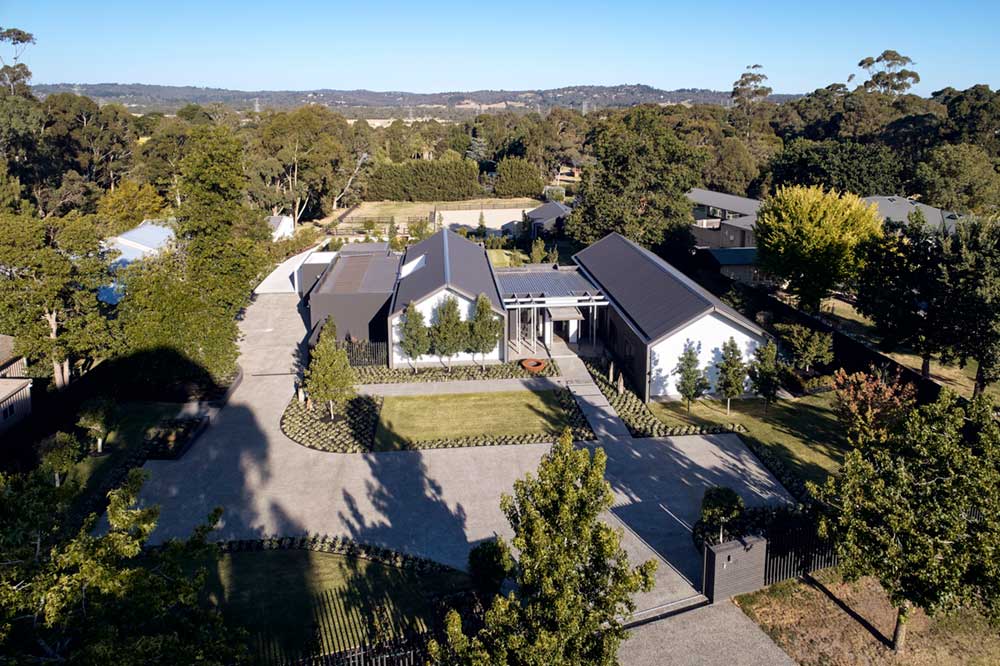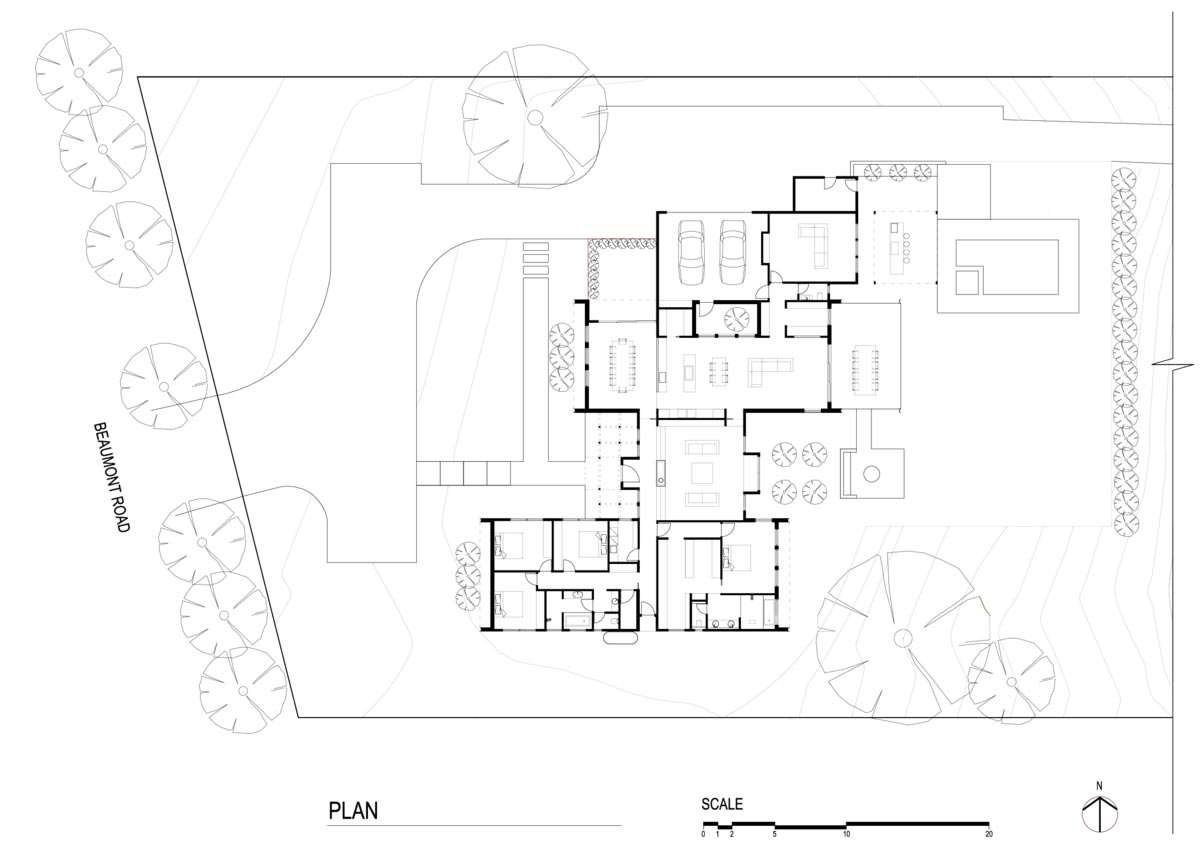 Architects: Atelier Red+Black
Photography: Peter Bennetts