It's official – recycling just got a whole lot cuter! Warehouse no more, as this conversion has now become a sexy house one could easily call home.
Once a neglected space in an underutilized industrial neighborhood in London, this conversion now offers conversation pieces for its occupants, providing open-concept living wrapped in wood-grain and deep ebony cabinetry, stark white walls, deep grey seating, a simplistic pine and metal dining table – all amidst a two-bedroom dwelling space.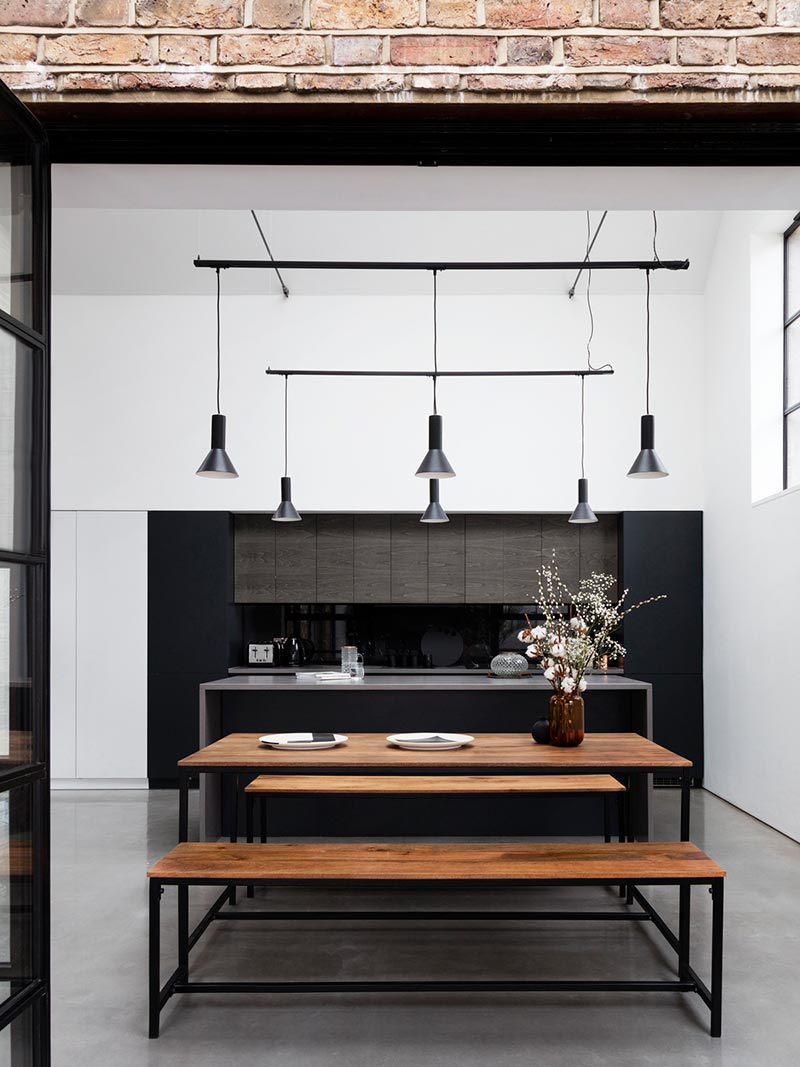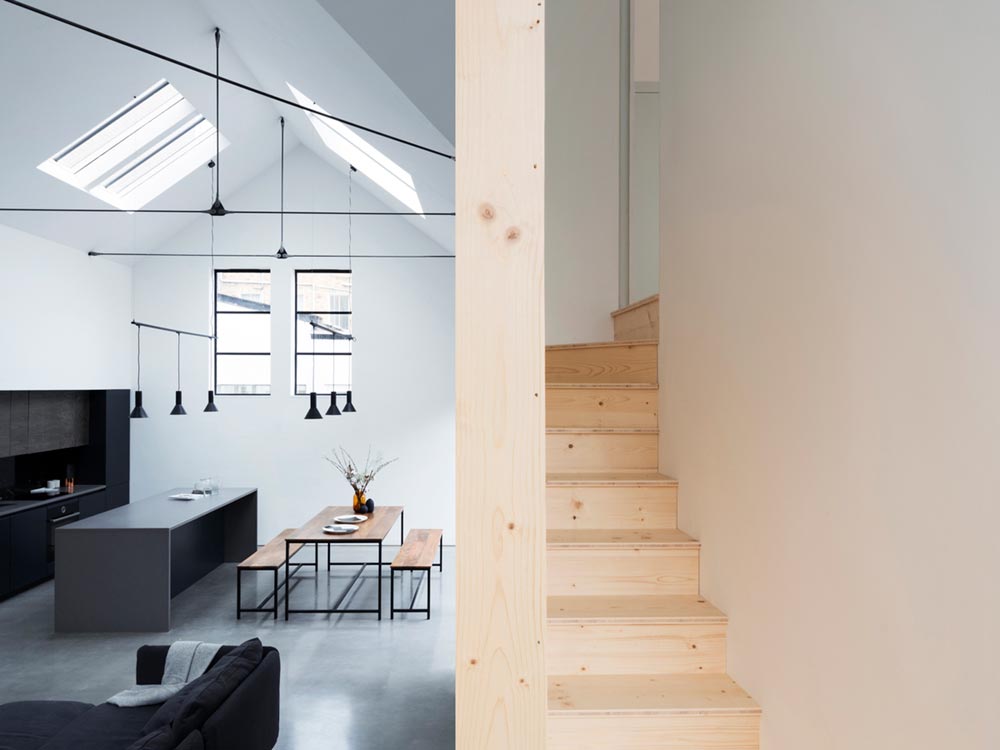 Although structural elements were added that are unseen to the naked eye, it's the noticeable features that now stand out in this previously dilapidated building. Features that include vaulted ceiling with lighting fixtures expertly strewn overhead, black steel framed windows, polished concrete floors, a custom built-in desk, as well as a rooftop walk-out terrace offset from the master bedroom and dining area.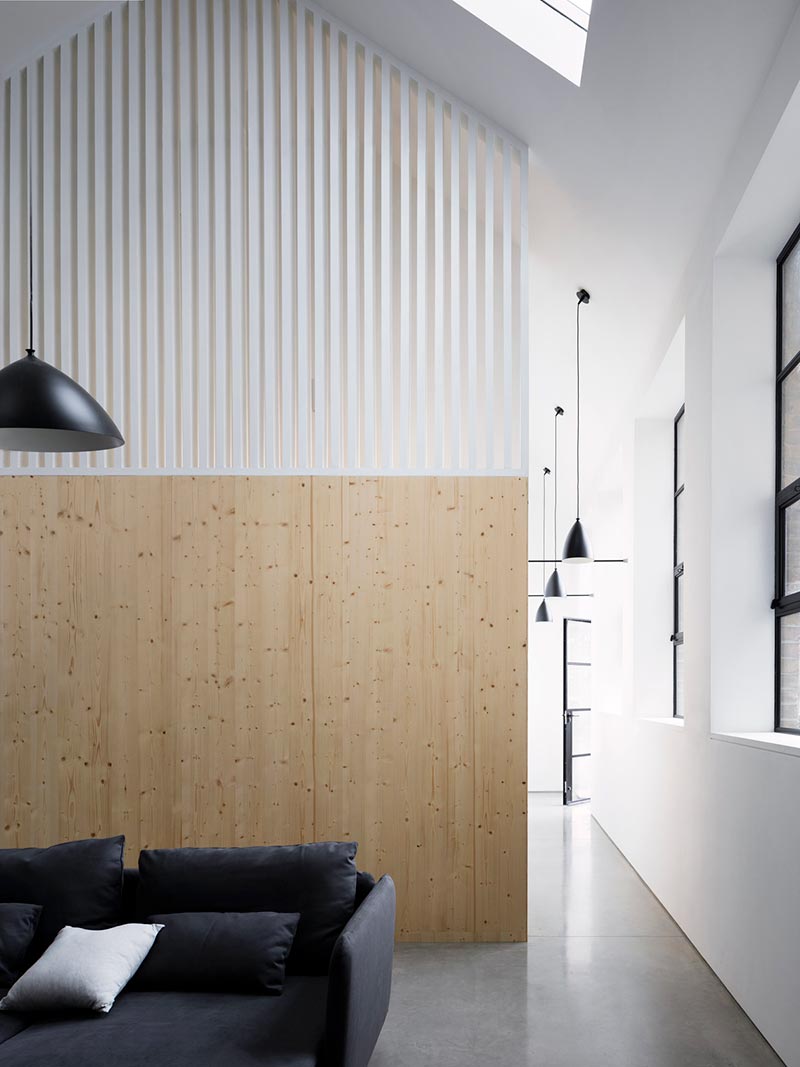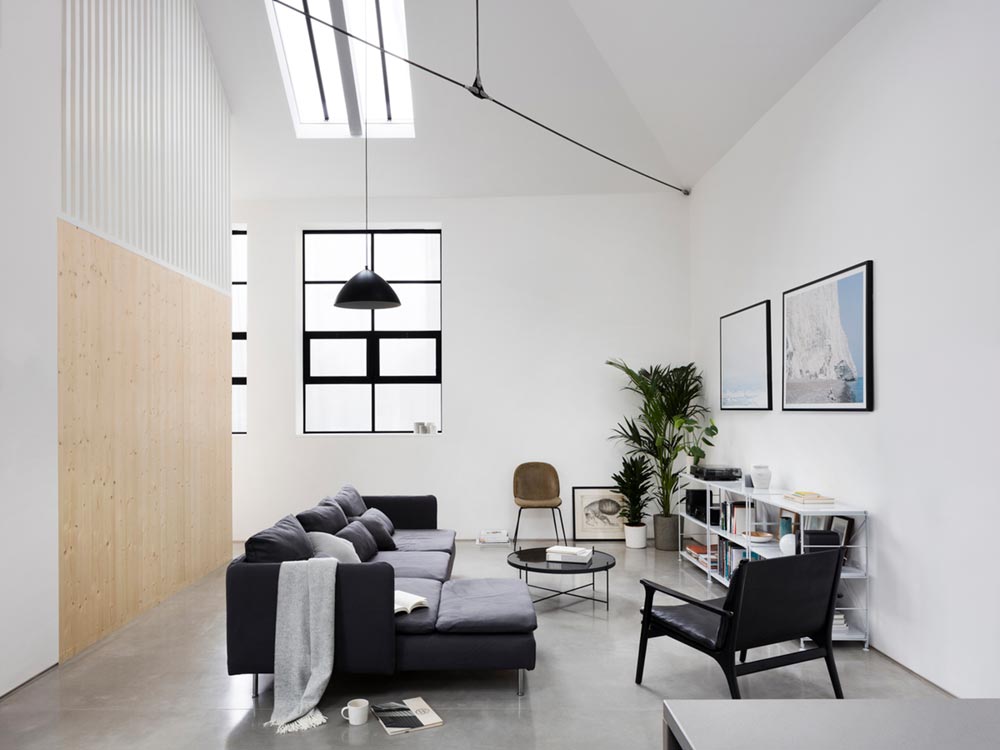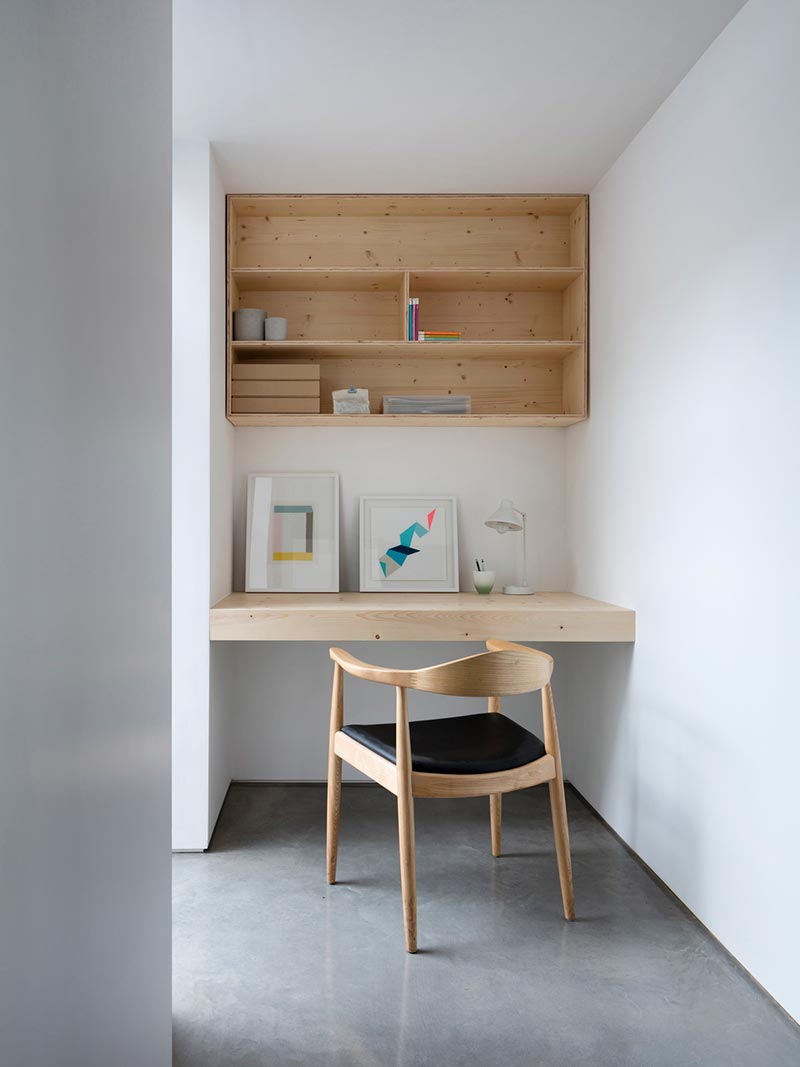 Original features also compliment this converted dwelling, turning the brick exterior into textured framework, while the interior light knotted pine/plywood stairway and bathroom walls bring a smooth finish within.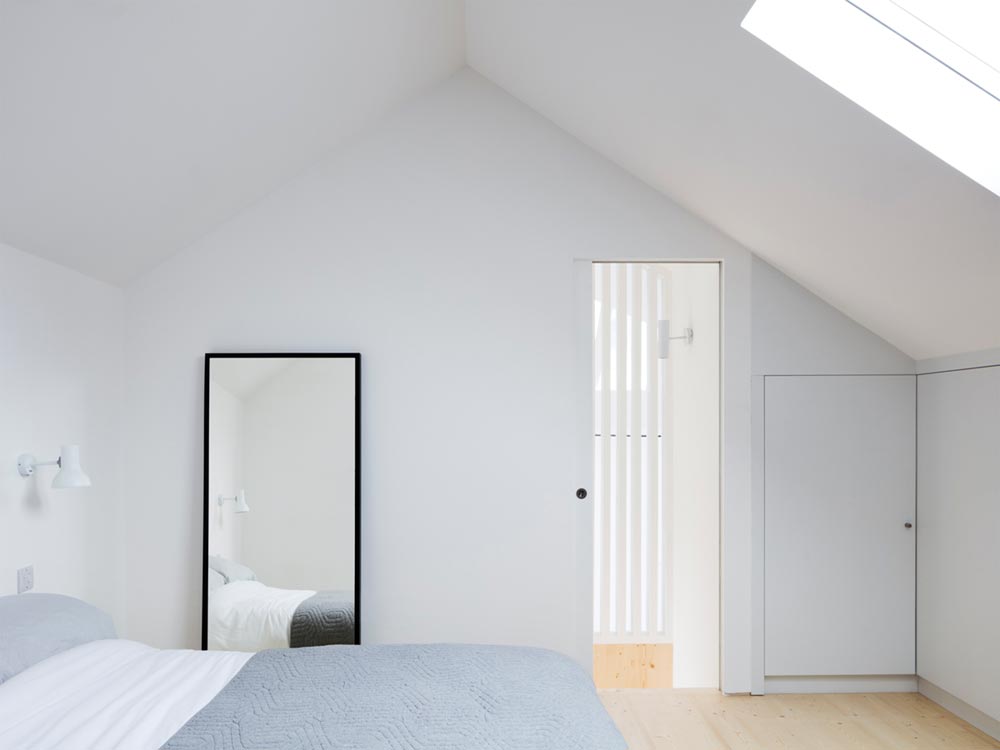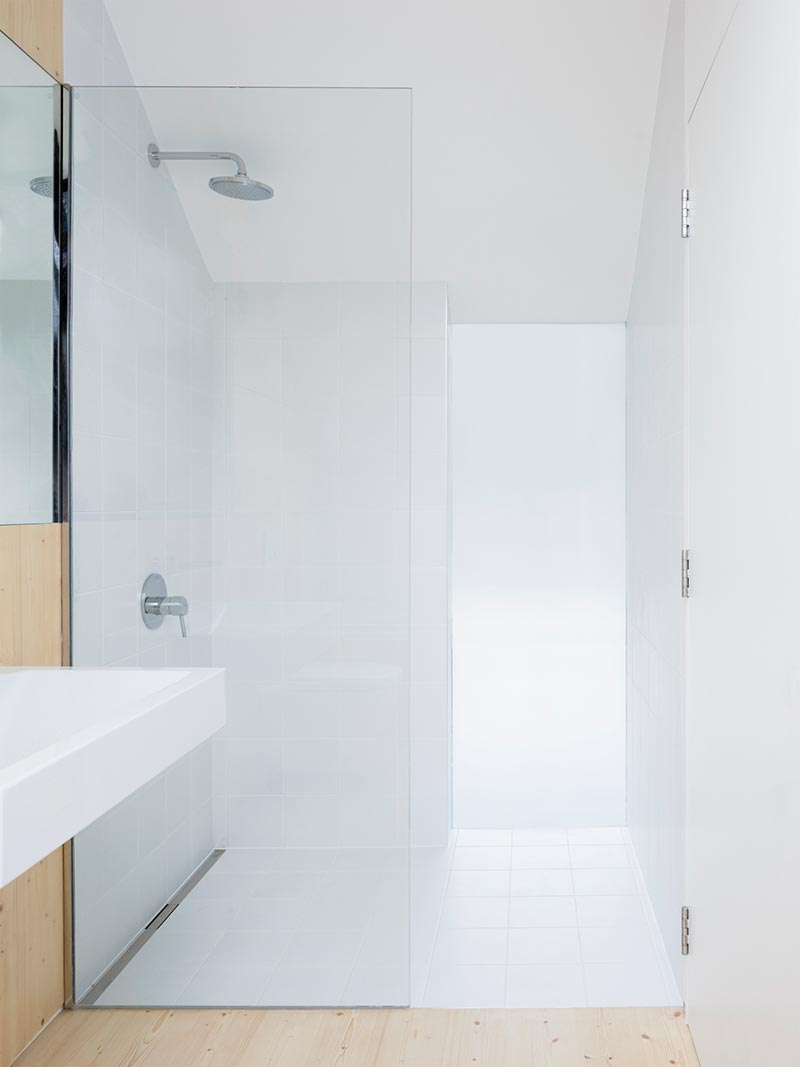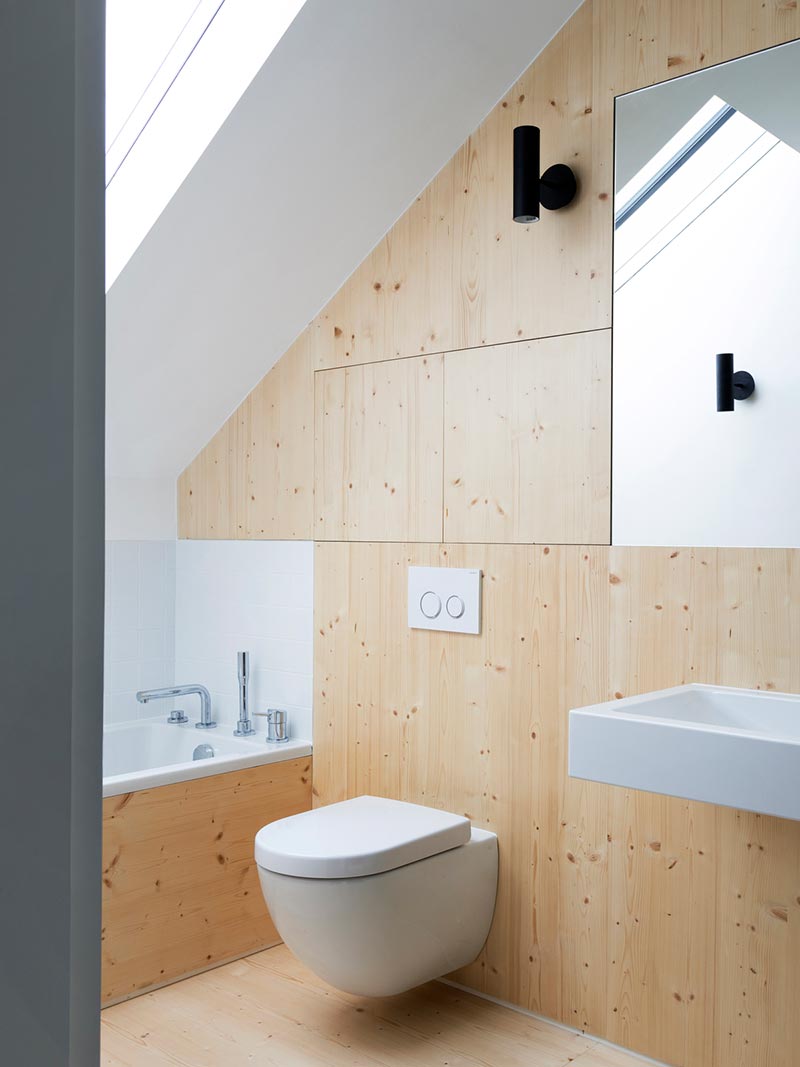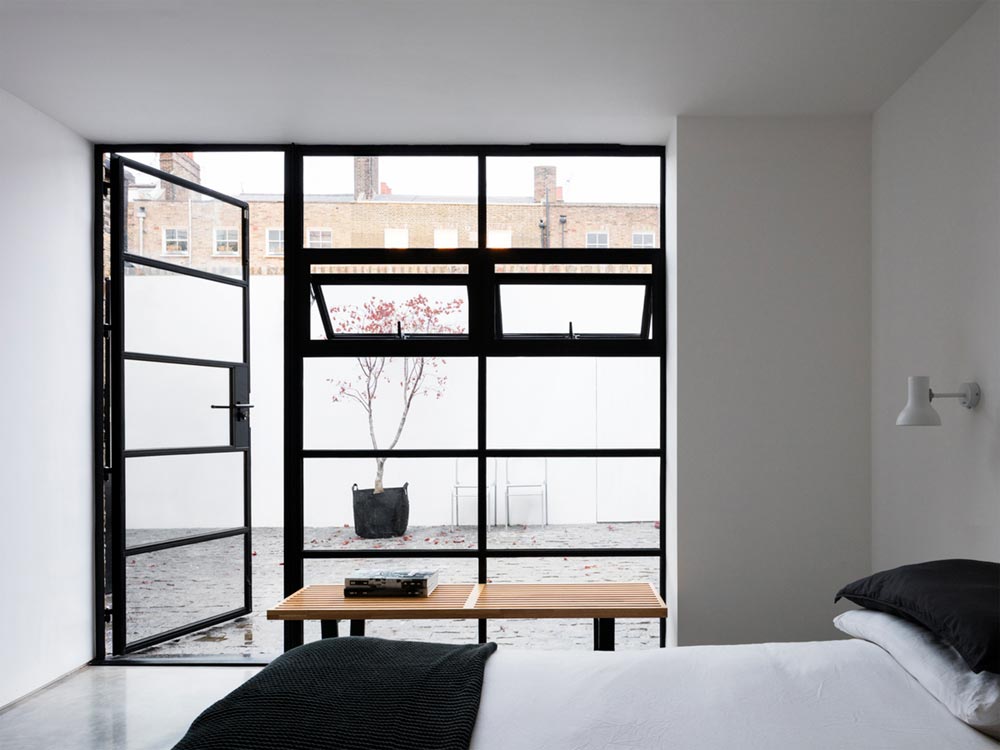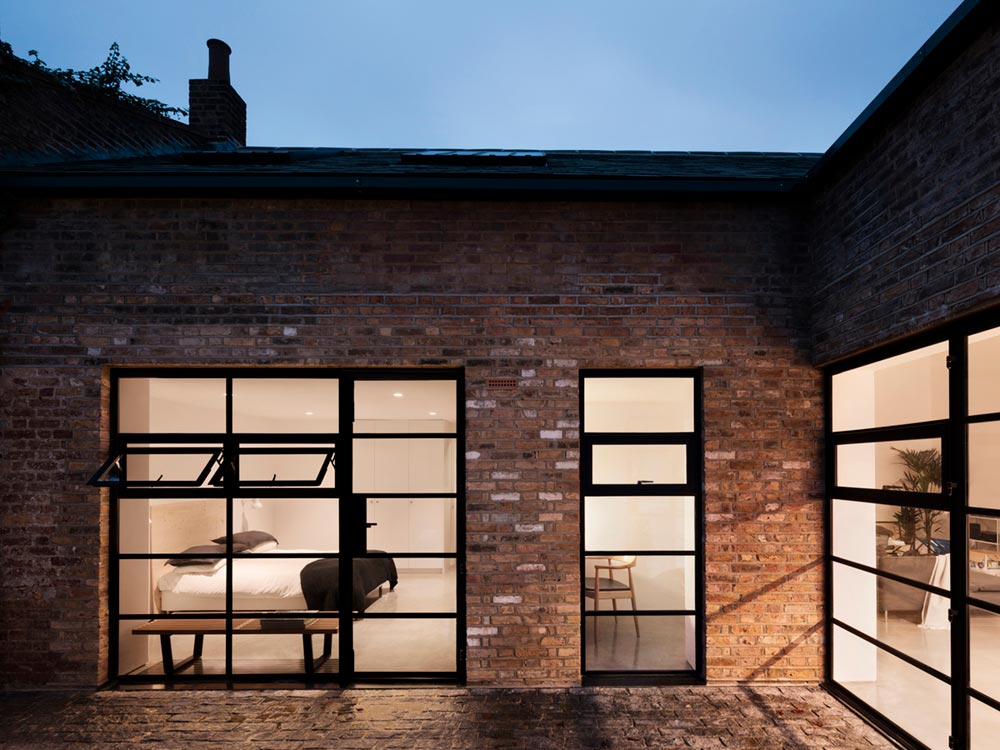 Architects: Paper House Project
Photography: