This small penthouse loft makes me want to shout Timberrrrrrrrr! in the most endearing way. Between the timber pillars, the whitewashed 'drift wood' style flooring, and the wood laden rooftop patio, this penthouse is essentially a really elegant tree within a house.
Standing 127m2 and located in Copenhagen, this beauty sits atop a 20th century courtyard building, which was originally a drying loft. The aim was to have an open concept with natural partitions maintaining the flow of the home, and was fully realized with this remodel. As well, keeping the original beams created an incredible focal point, while contrasting this natural element with newly inserted white walls.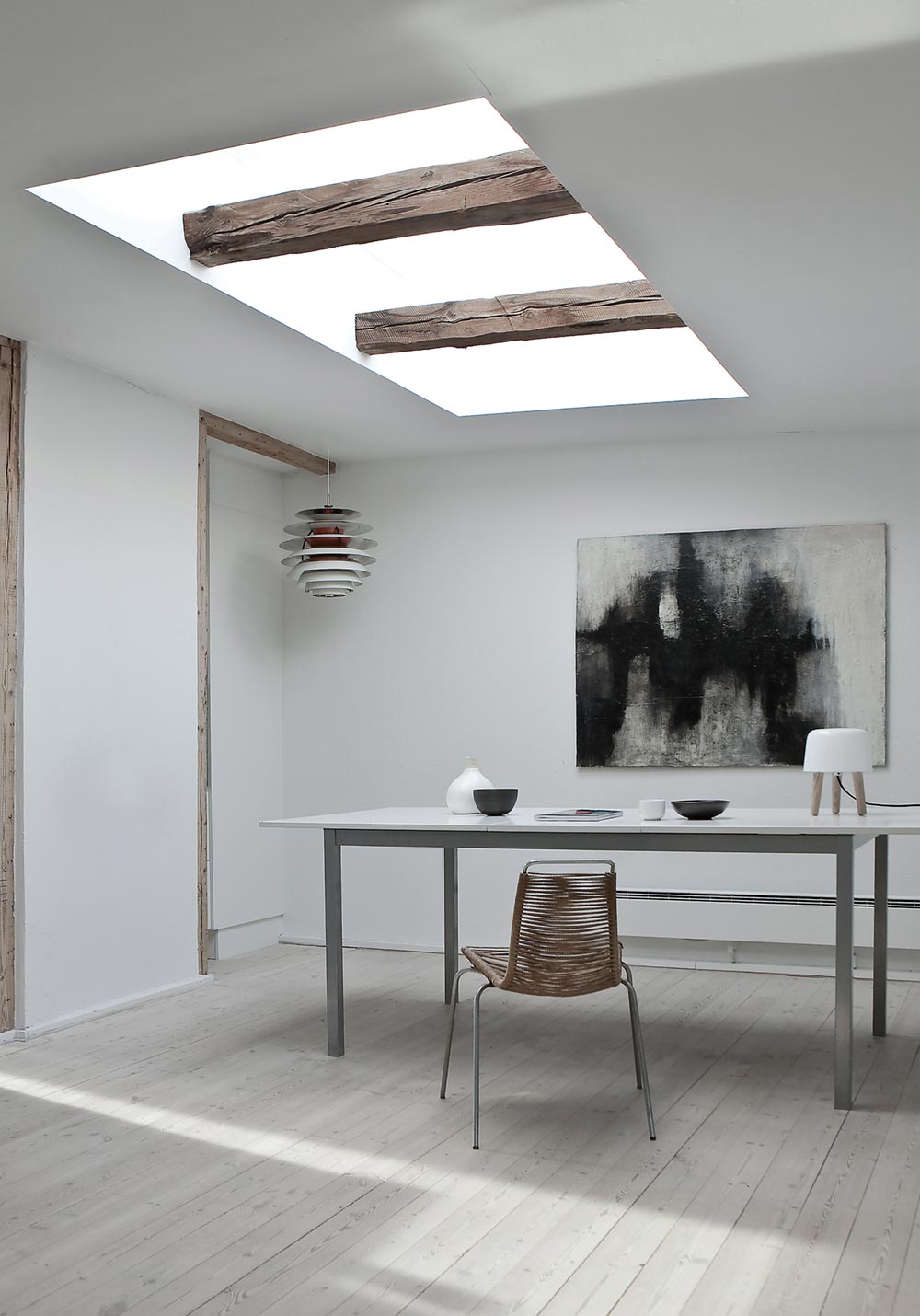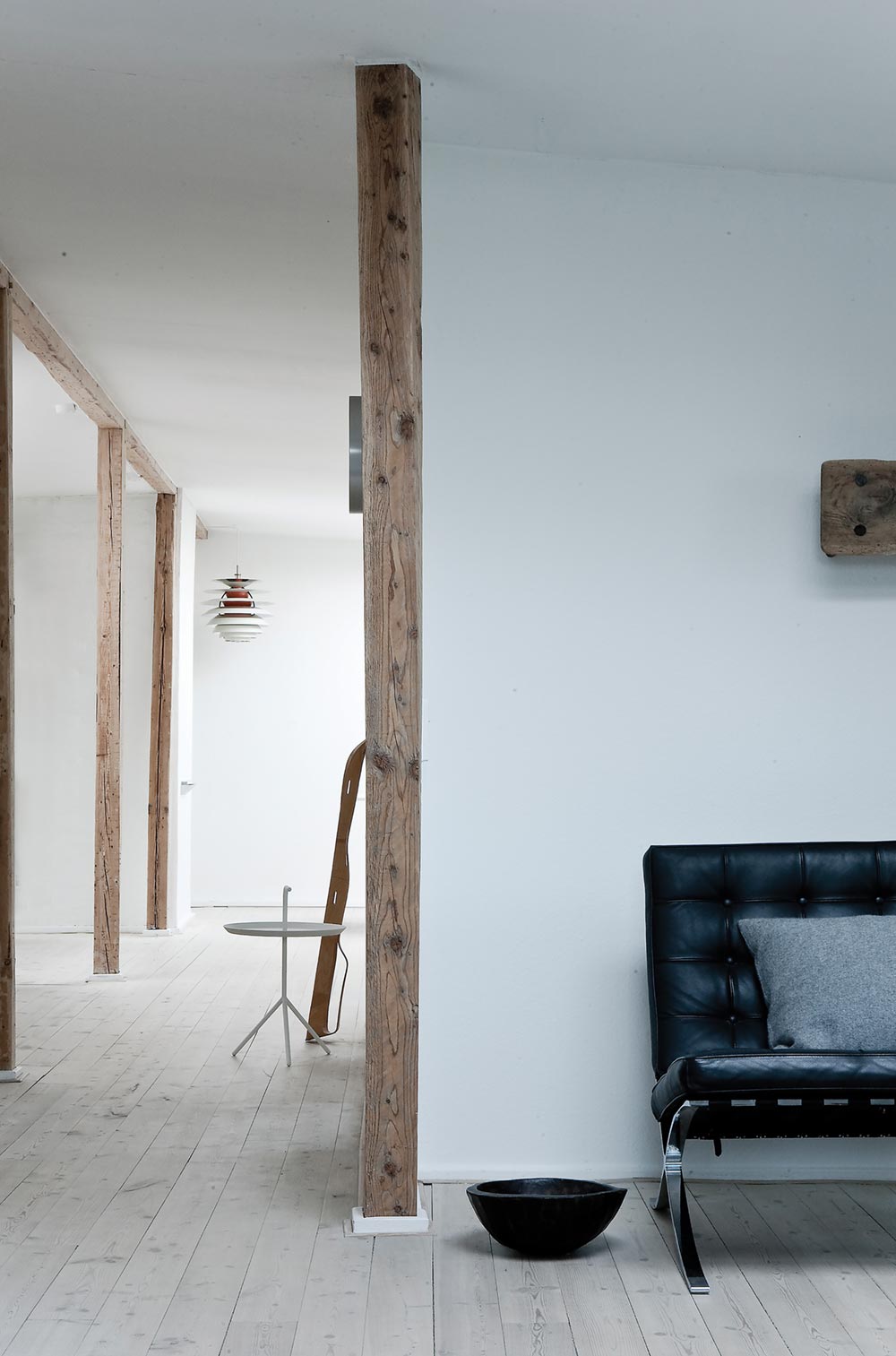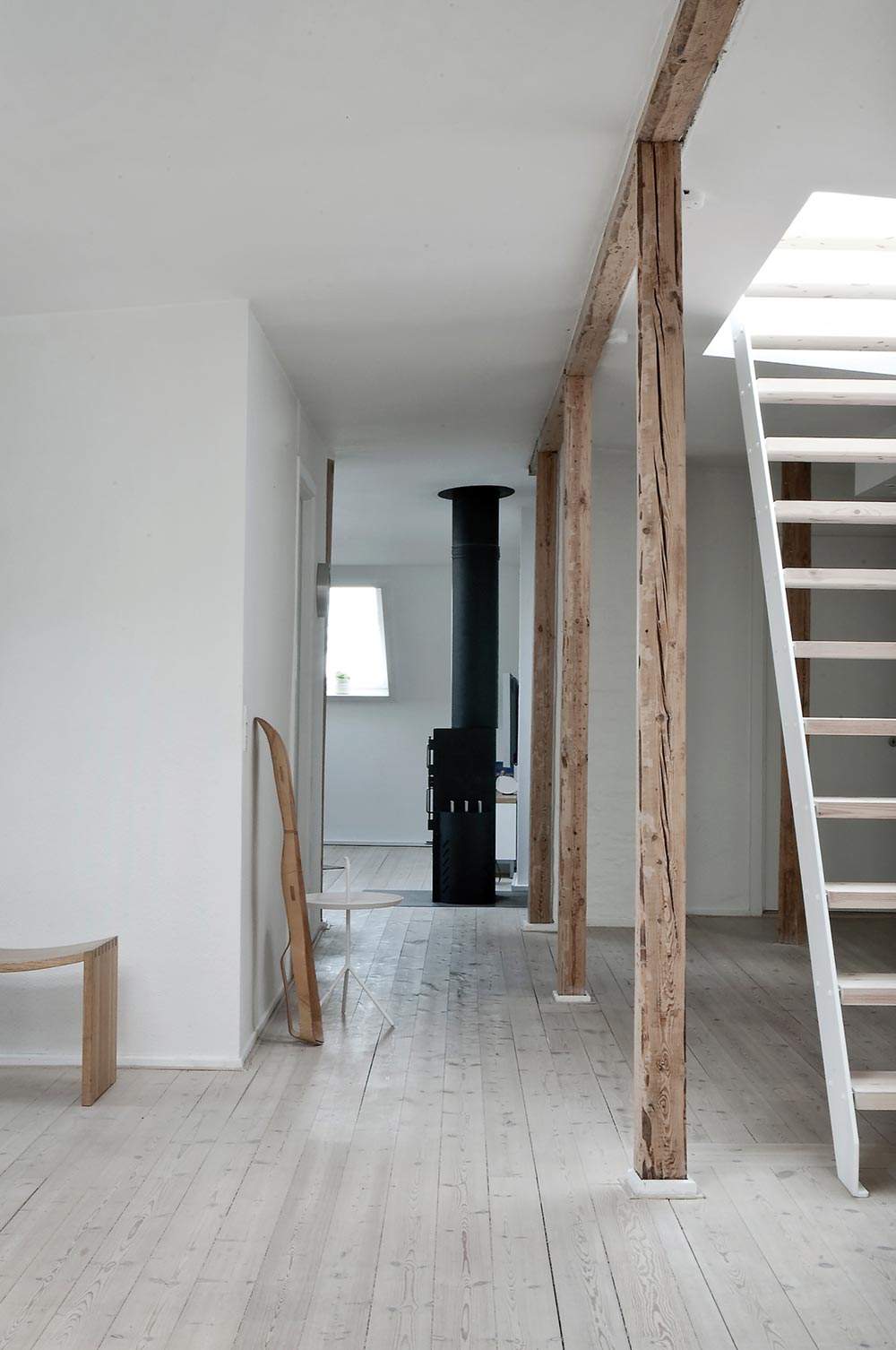 The bathroom is a beautiful concoction of grey slate Porcellanato tiles, white walls and steel elements, with a walk-in shower and a skylight equipped with exposed wooden beams that run throughout the apartment …keeping in-step with the open and natural nature of this home.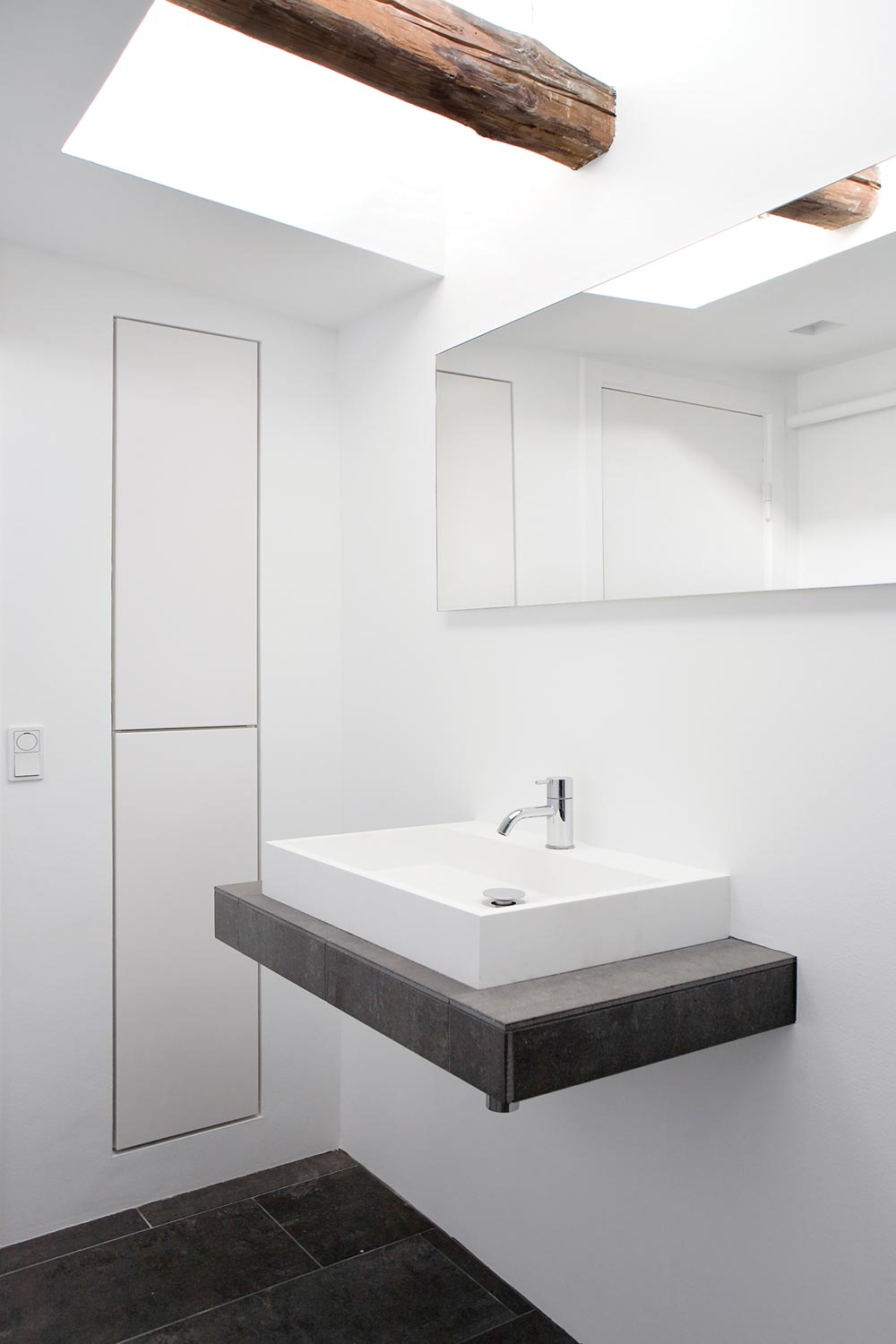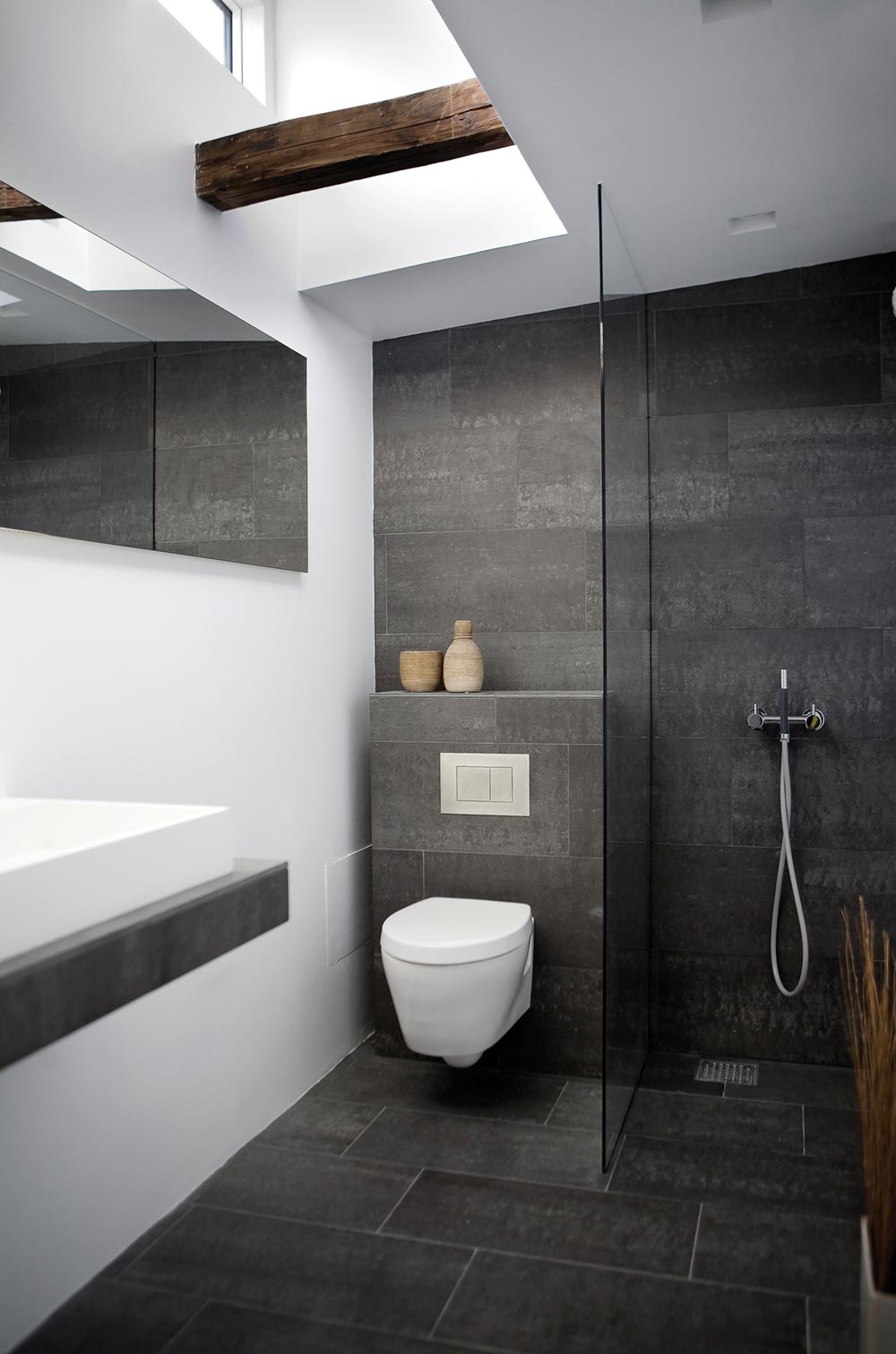 Ladder-like stairs lead to a rooftop terrace, providing a breathtaking opportunity to take in an unlimited view of the sky, day and night.
Although the furniture in this home appears quite simple, the stoic black fireplace gracing the living room adds yet another stunning element to the raw appeal of the Fredgaard Penthouse – delivering a whisper of sensuality and modern design, while maintaining traditional appeal throughout.
If I could gratuitously whistle at her beauty …believe me, I would!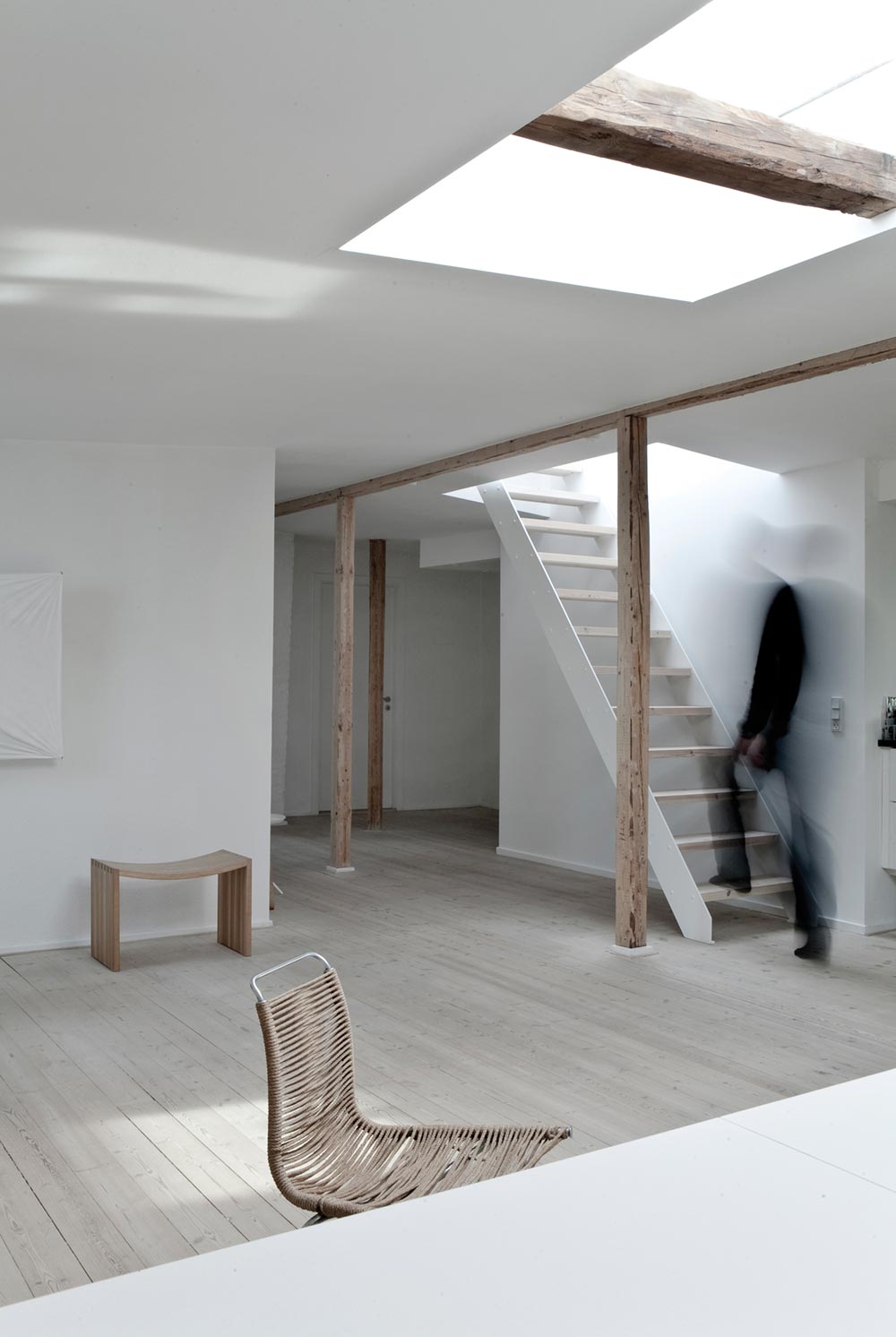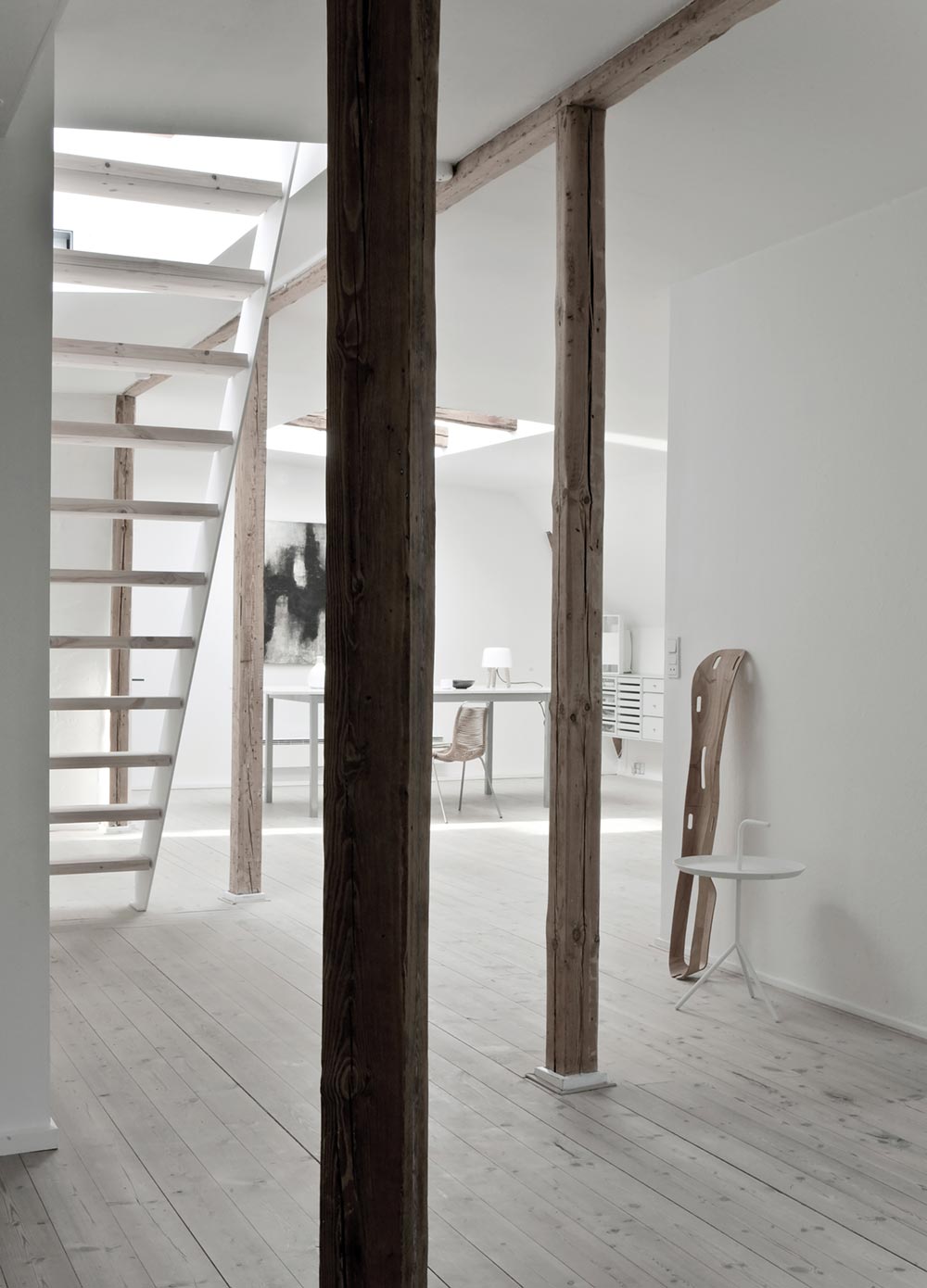 Architects: Norm Architects
Photography courtesy of Norm Architects