Loft Panzerhalle is a winning combination of impeccable interior design and functional fashion, while being an actual winner of the internationally advertised contest, via the architects of smartvoll who designed and executed this lofty idea.
With 350 square meters in which to work with, covering the span of 2-stories, this futuristic loft is a captivating wonder of design and spatial allure. Although technically a loft, this space is laid out with a 3-way staircase, making for an opulent focal point and allowing for access to the various living dimensions within the home.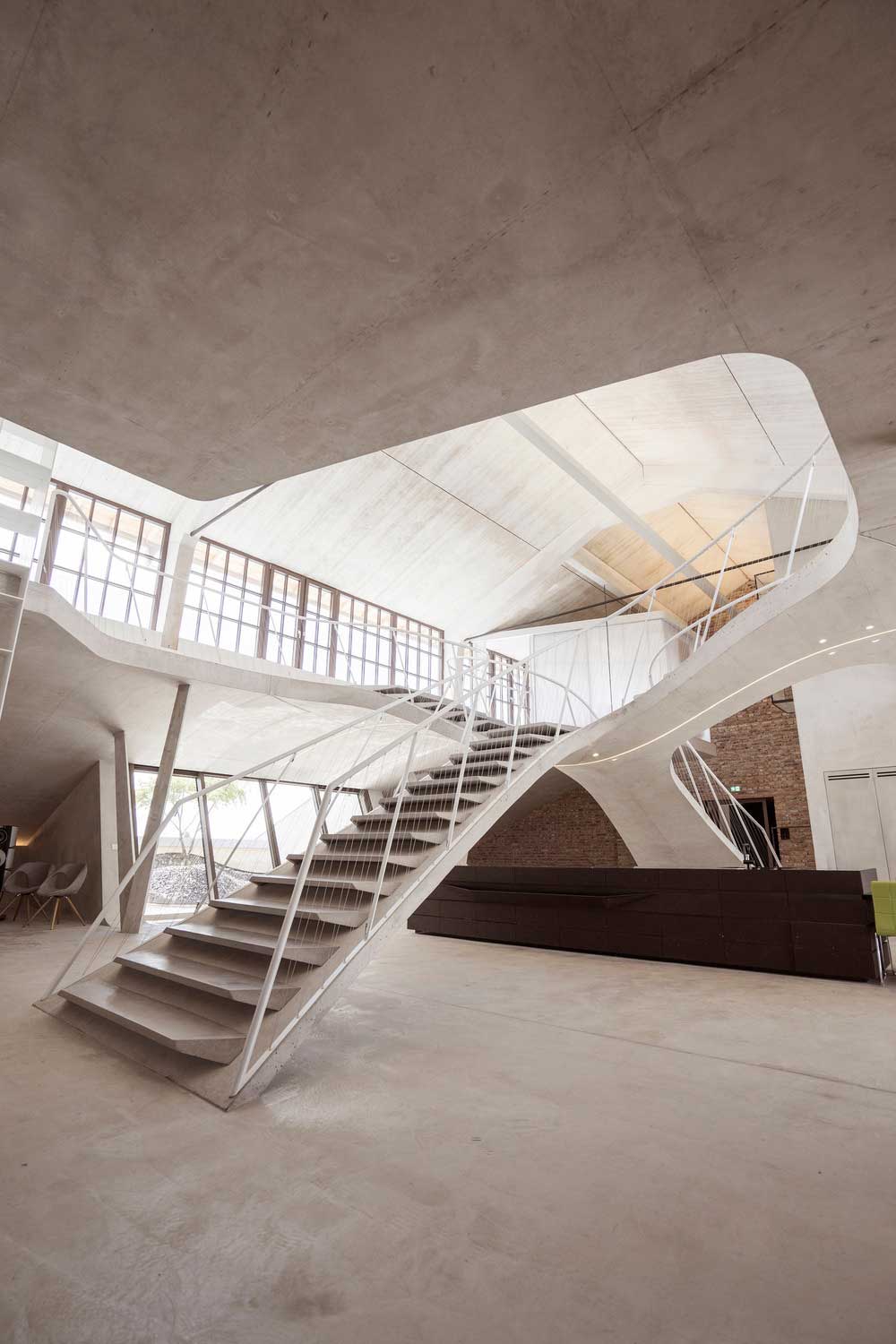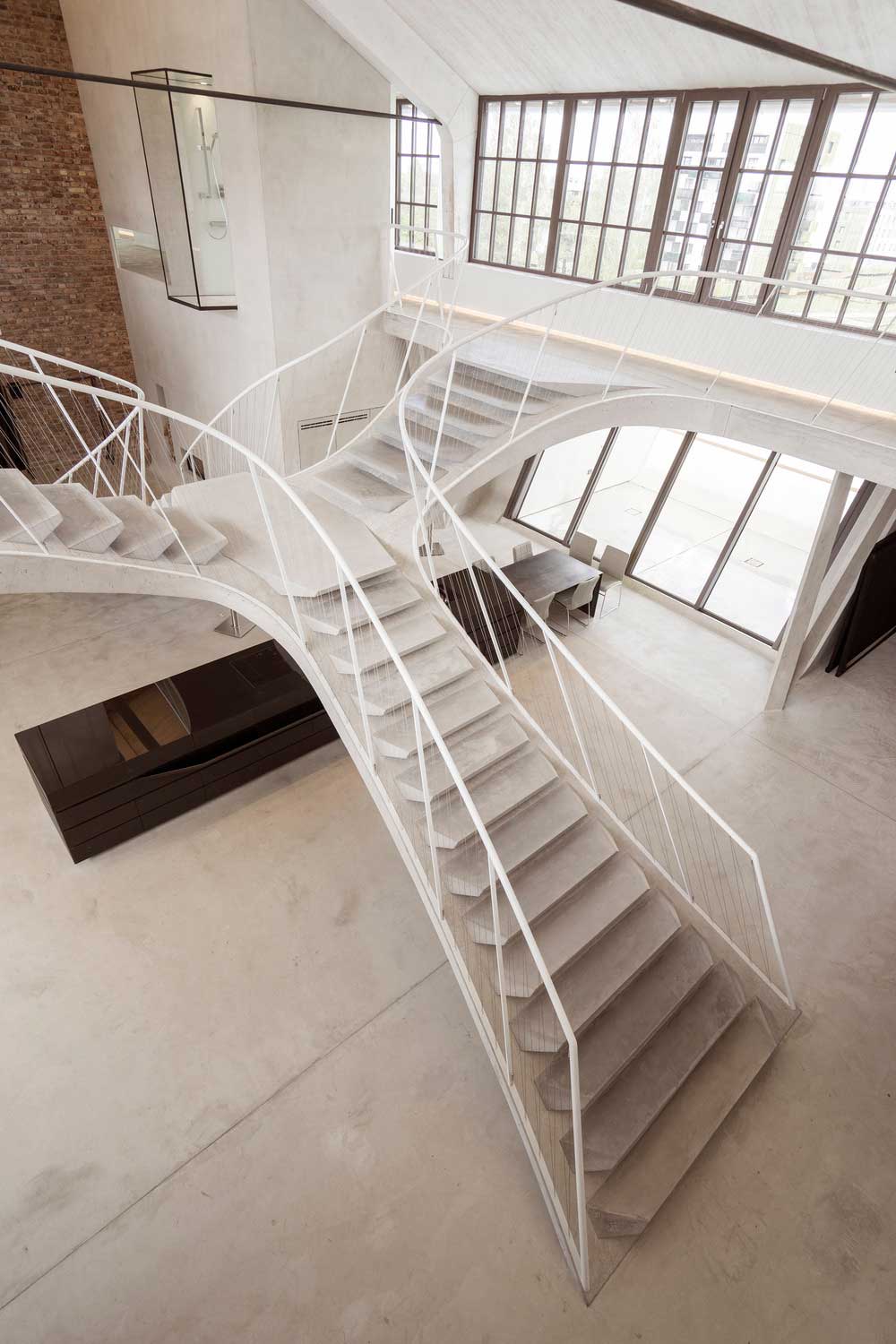 Refurbished from a 100-year old space, Loft Panzerhalle has been beautifully preserved, while adding in fresh appeal distributed throughout the home, and giving specific charm to individual rooms.
Apart from the staircase that suspends a large portion of the home, the kitchen is definitely the Mecca of the loft – with a 7-meter long block forming an island, including a sink and breakfast nook.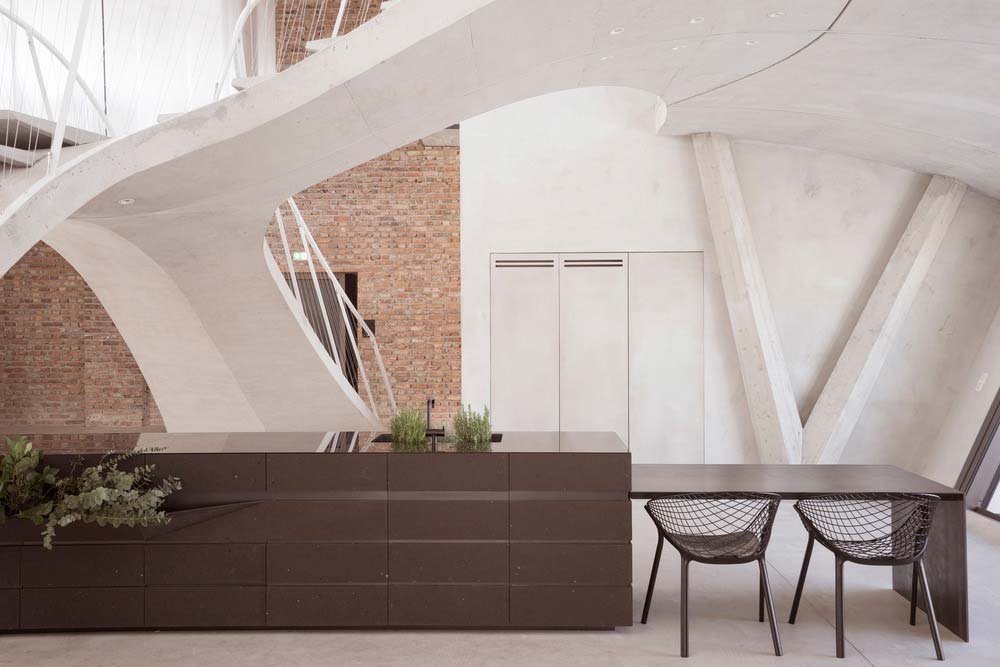 The open sleeping space features a bed that seems to float in mid air, while the washrooms are artistically designed – appearing more as showpiece yet still being a functional space for, ahem, 'business'.
If there had to be one word to describe Loft Panzerhalle, it would be …impeccable!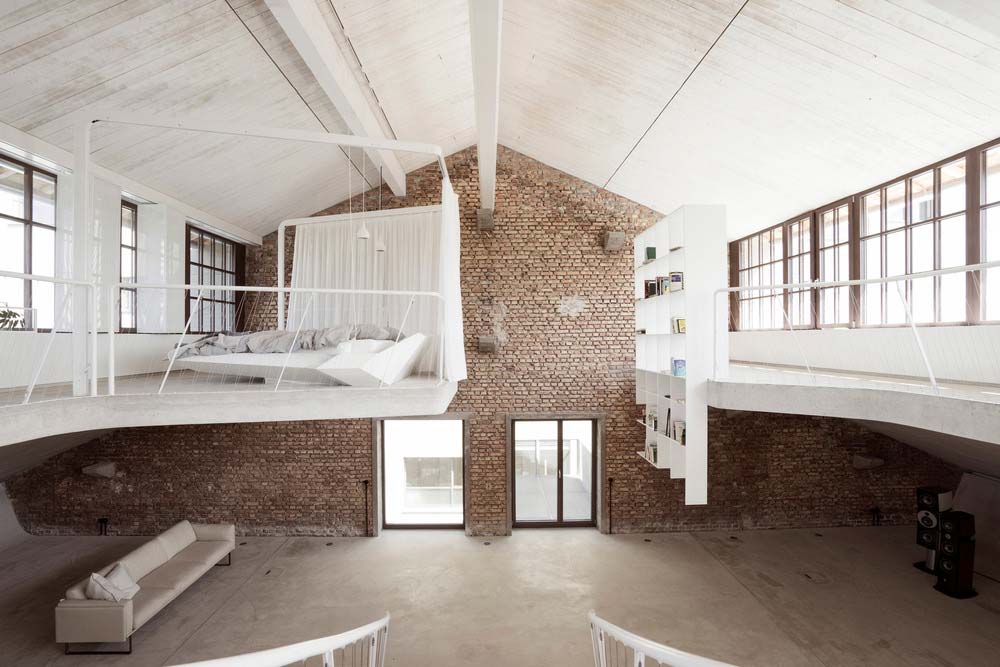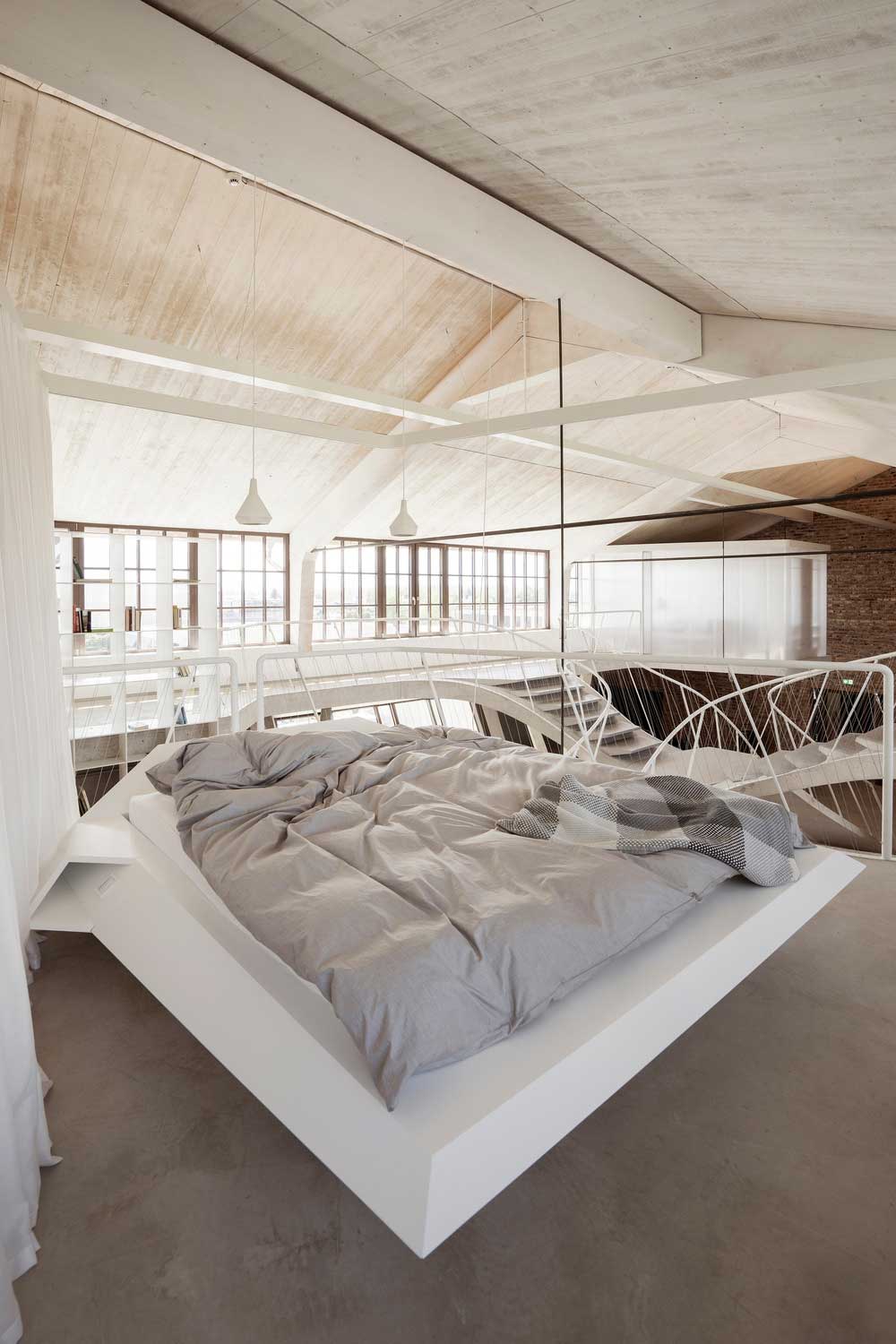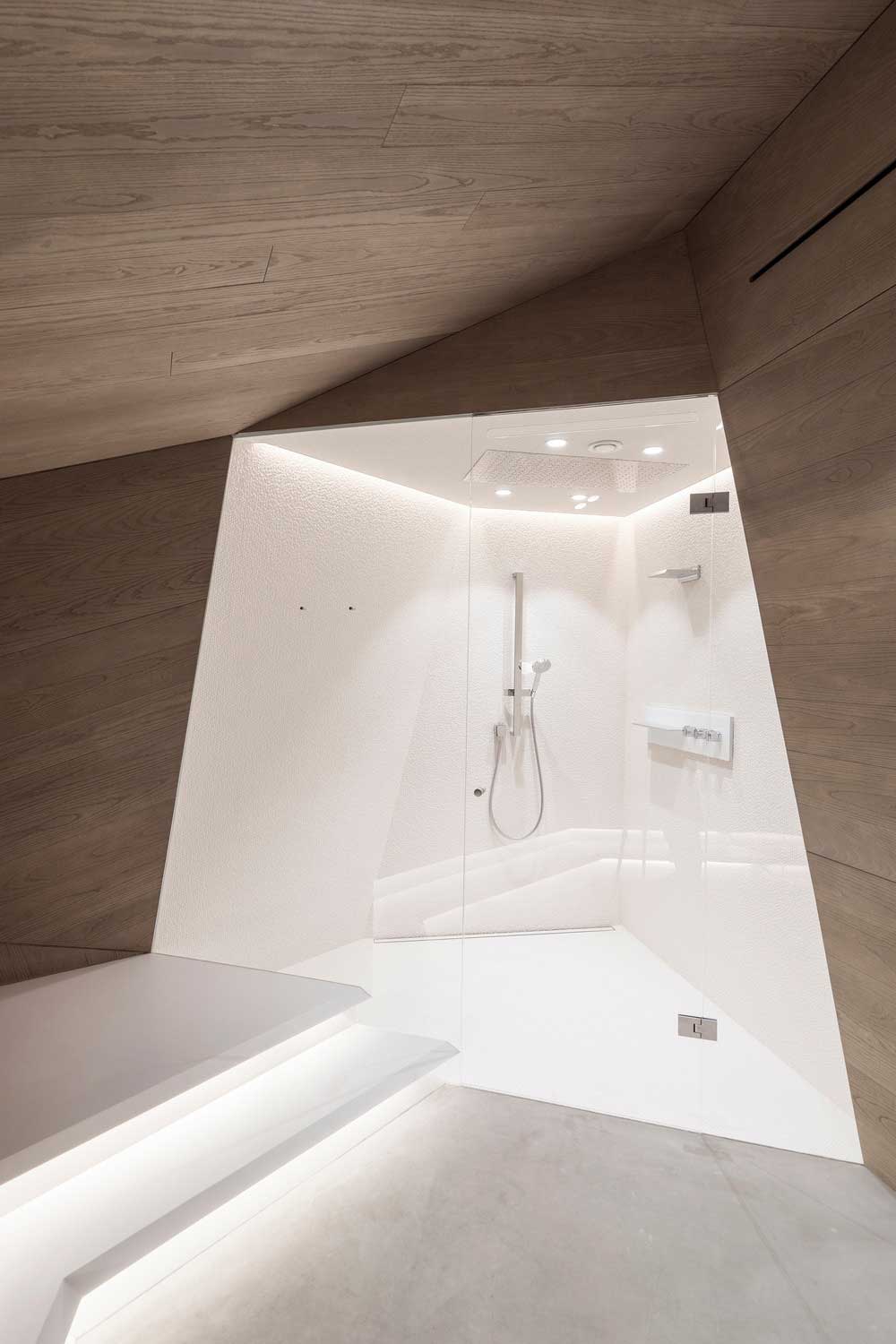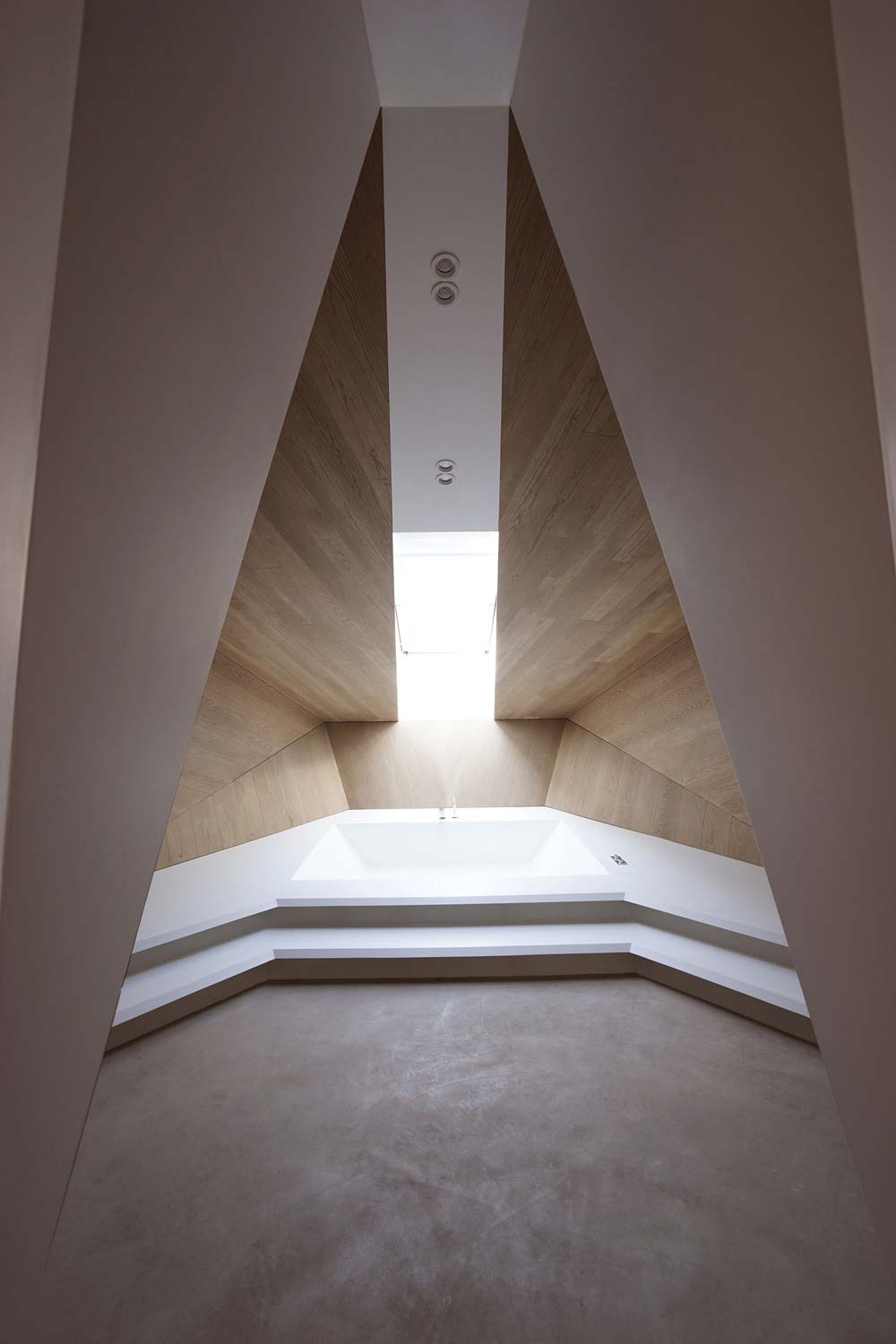 Architects: Smartvoll
Photography: Tobias Colz/smartvoll