Cubes are as chic as they come in this NYC loft apartment, beautifully designed by Desai Chia Architecture for the photographer who lives here; and their request somewhat simple – create a tranquil live/work environment that would be an inspiring space and a comfortable home in which to dwell. Nailed it!
Boasting of a library, living, kitchen and dining room, along with 2-bedrooms, 2-bathrooms, a powder room and a photo studio, this loft offered a lot of space to work with, and has been transformed into the ultimate minimalist oasis.
Bathed in wide wood plank oak flooring, and drenched with ample windows and white walls, this industrial building came stock with cast iron columns within the kitchen/living space, which automatically adds a stoic feature to the space.
Meanwhile, the oak used within the flooring is maintained in a uniform fashion for the wall panels and cabinetry, delivering clean lines without interruption.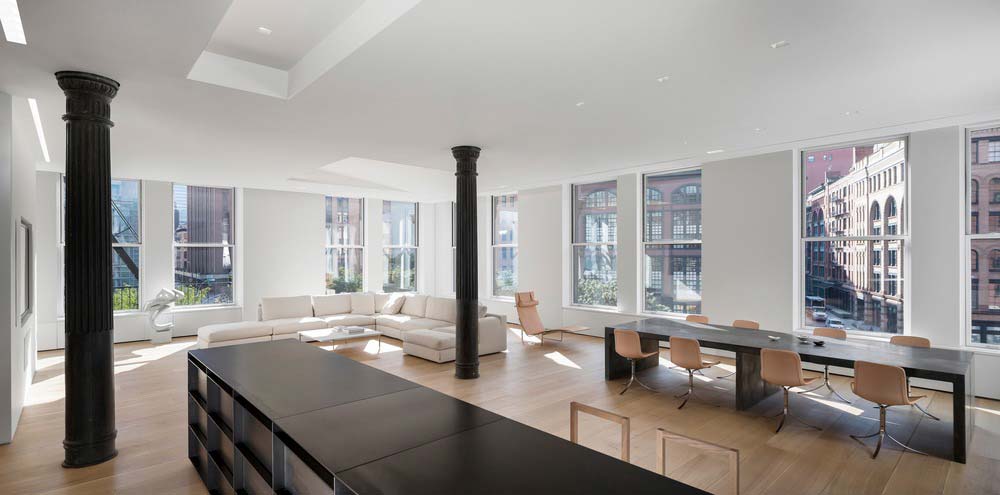 A grand ebony steel island graces the kitchen, while a massive table enhances the wide-open dining space set against the equally vast living room – simply furnished with a cream sectional sofa and square coffee table in a similar shade.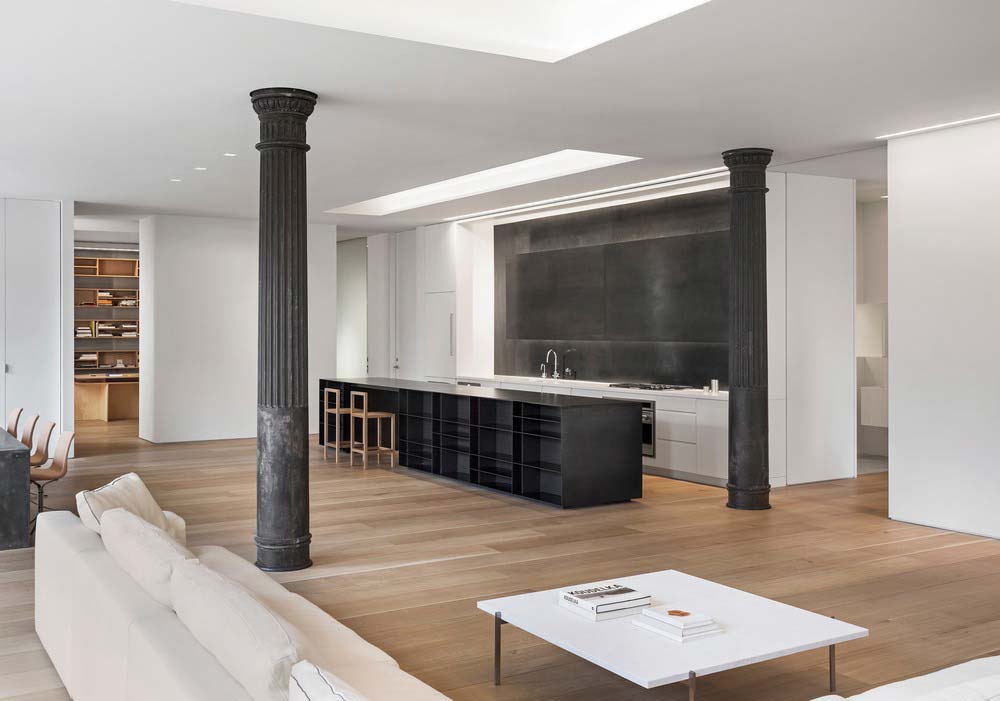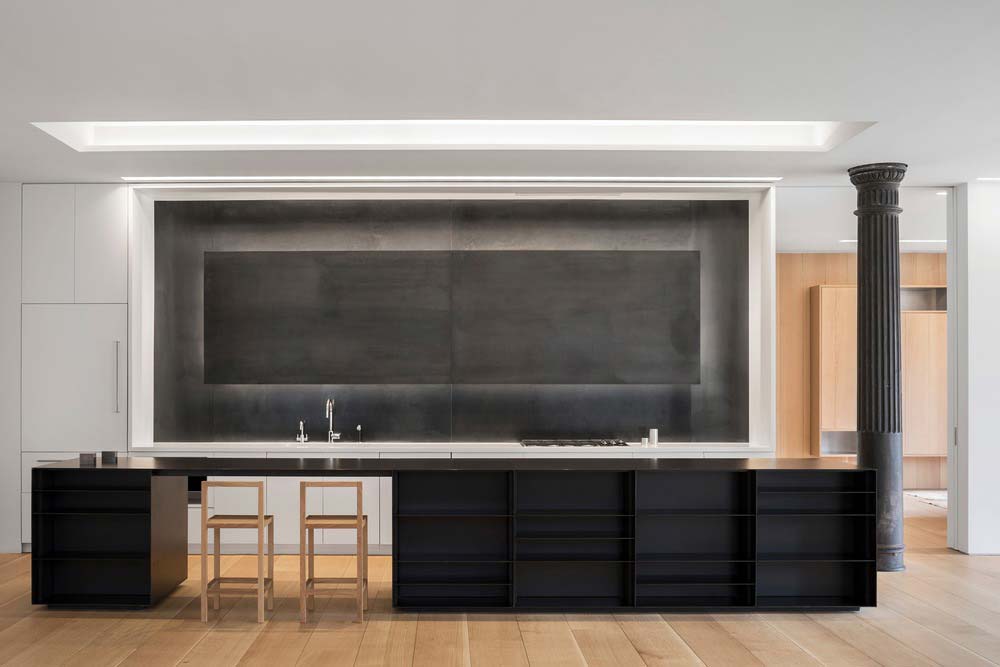 White resin worktables are perched amidst the photography studio, while red box-style storage chairs sit almost coyly along the walls, distributing both function as well design elements.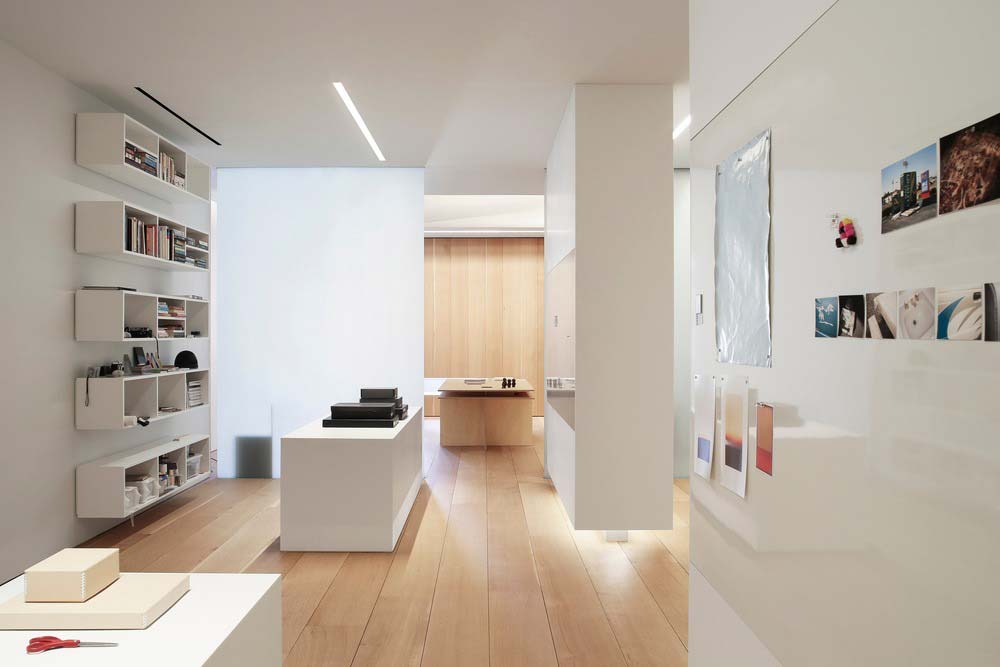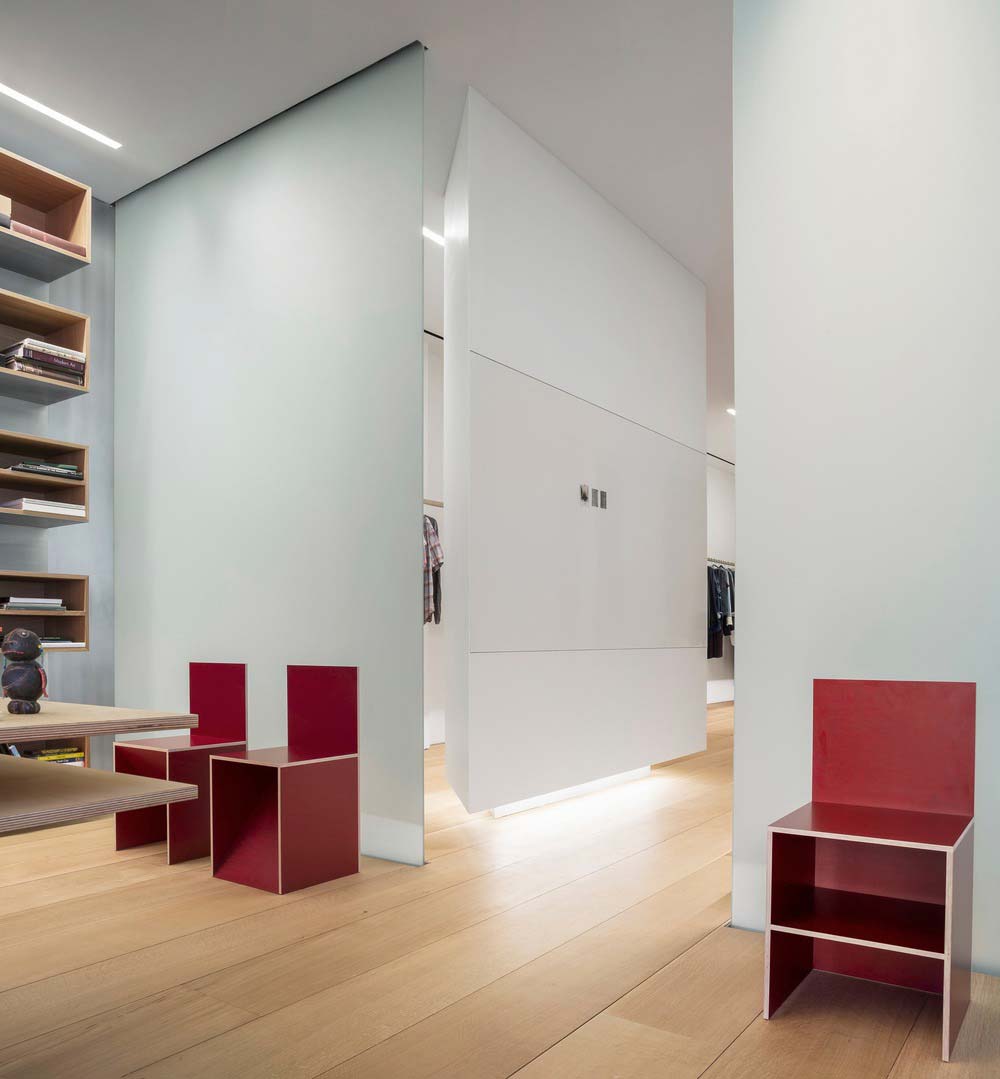 The bathrooms are also something to behold. Providing rampant space to preen atop the pinstriped style monochromatic flooring, which floods the master bathroom – an oasis unto itself, coming together to complete this space in the regal fashion it bestows throughout.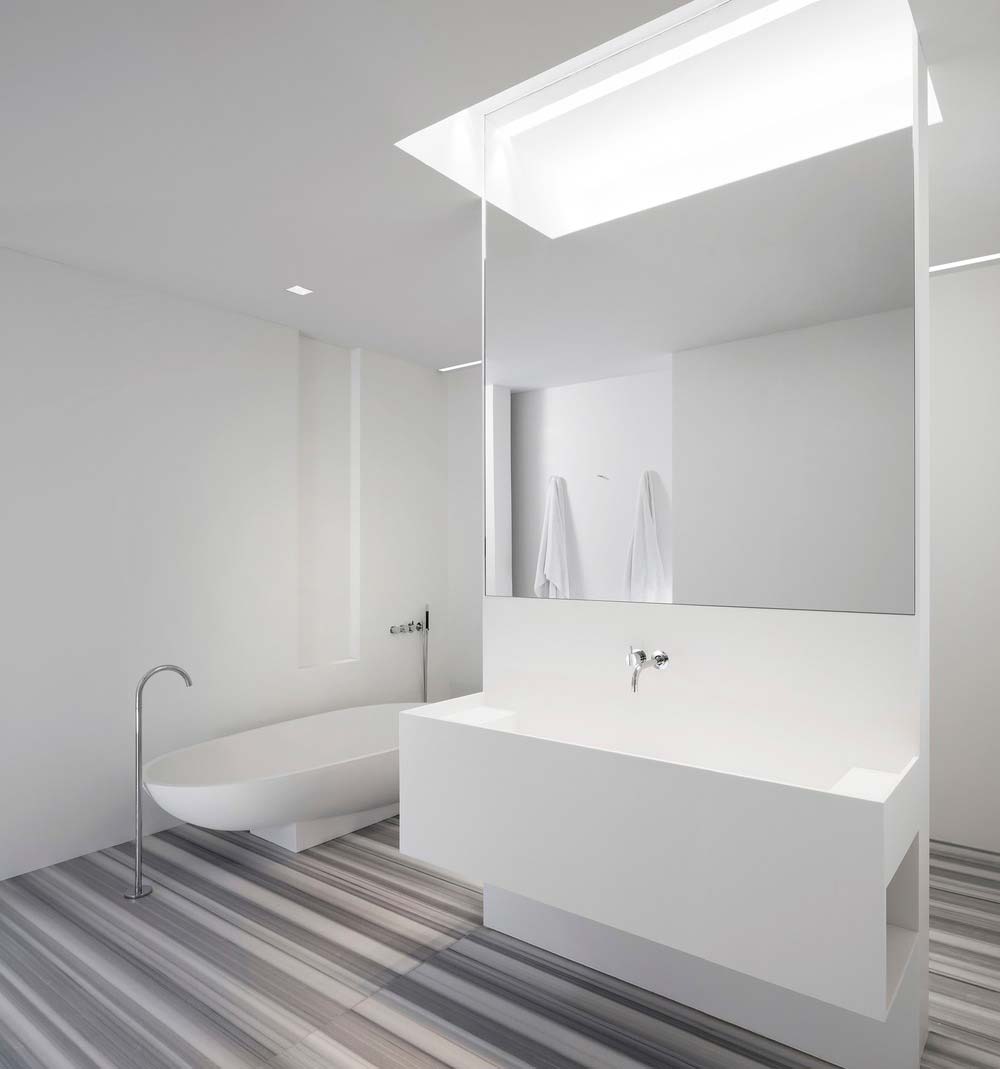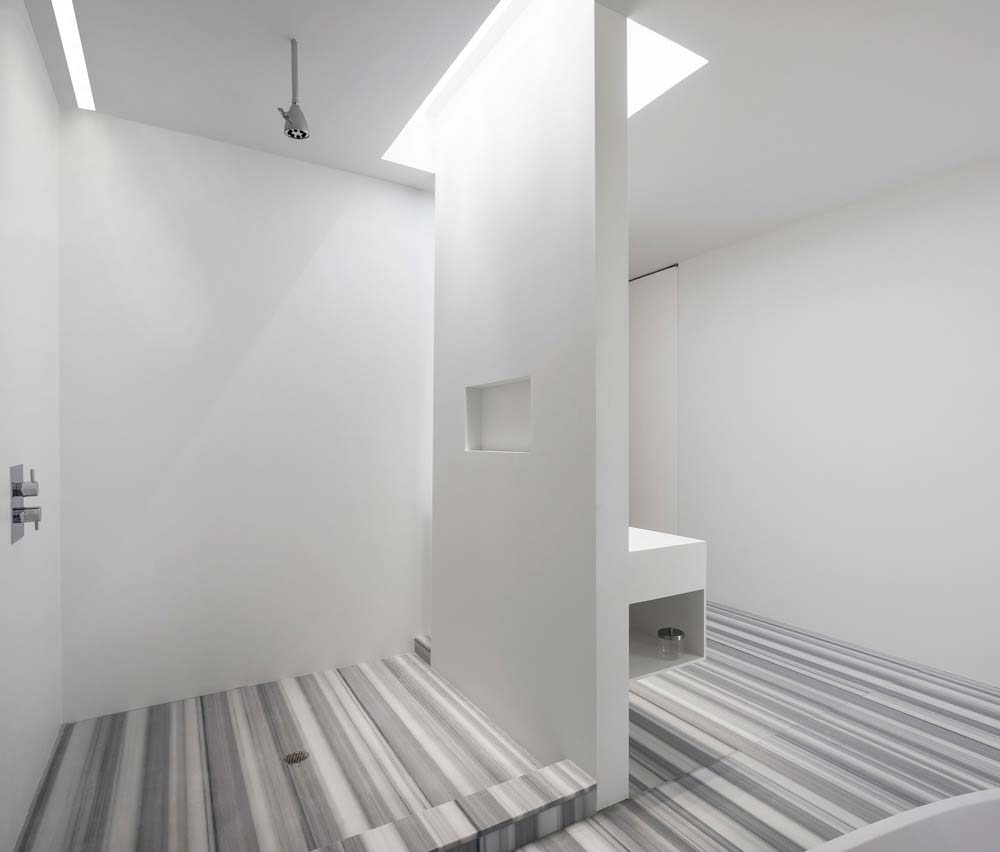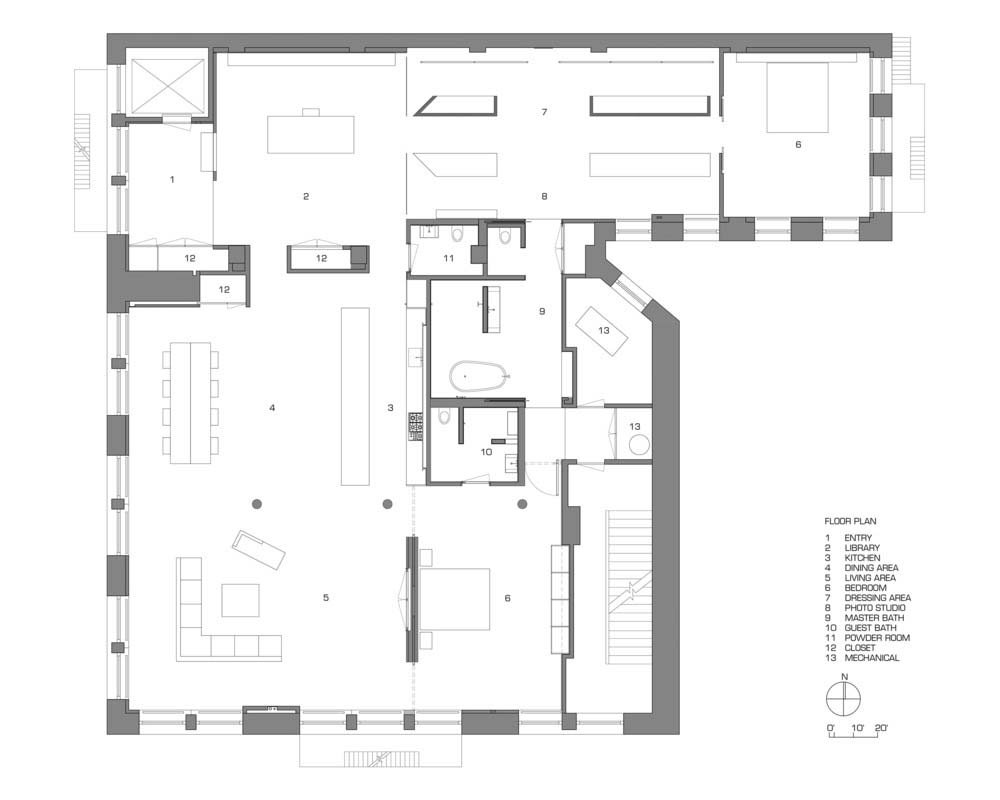 Architects: Desai Chia Architecture PC
Photography: Paul Warchol