Offering a hue of hides and horns, cement and rustic deep colored wood, the Loft Hrebenky Prague is a gritty glory land that encapsulates masculinity beautifully. Spanning 85 sq. m., every portion of this space has a meaningful touch to it, and also delivers a 50 sq. m. terrace with a view.
Industrial chic might be the best way to describe this space, but with so many added elements to each room it is hard to truly "define" the interior design without expanding on it.
Polished concrete sets the tone for much of this loft space, with rebar being used as an industrial backsplash in the entrance way, as well as for the custom headboard in the master bedroom.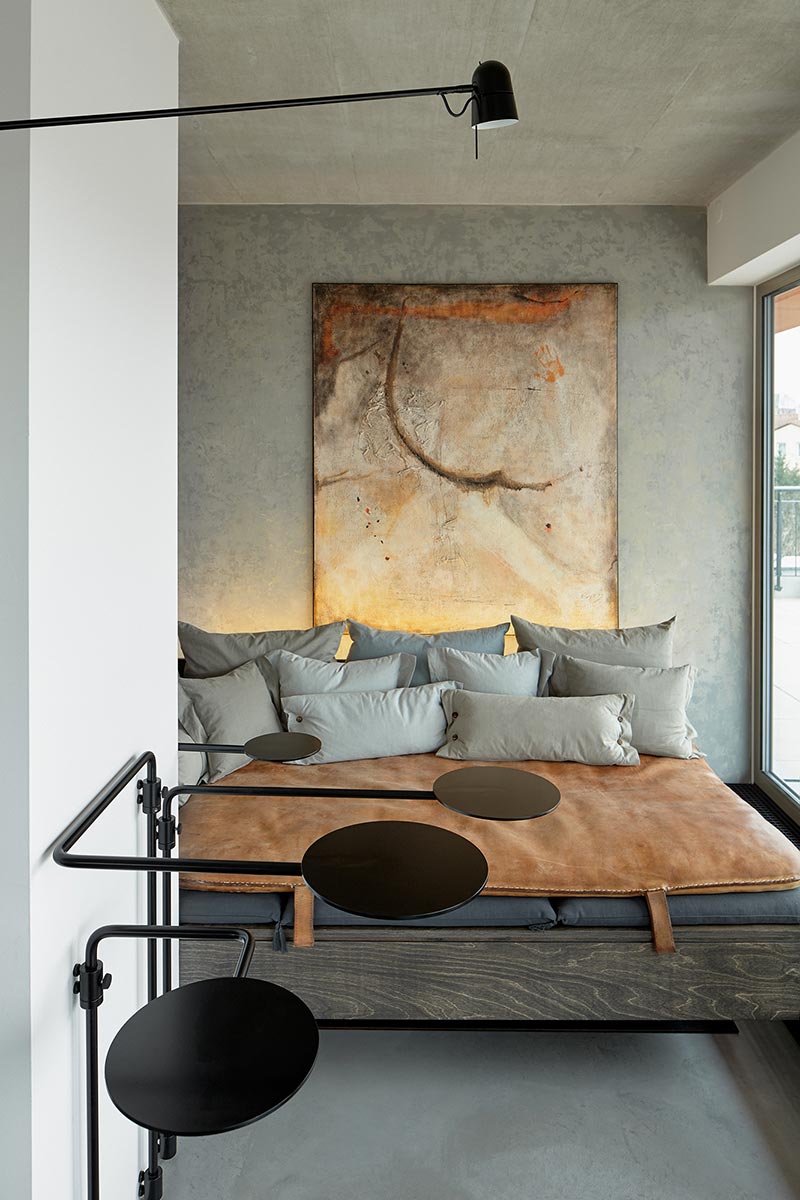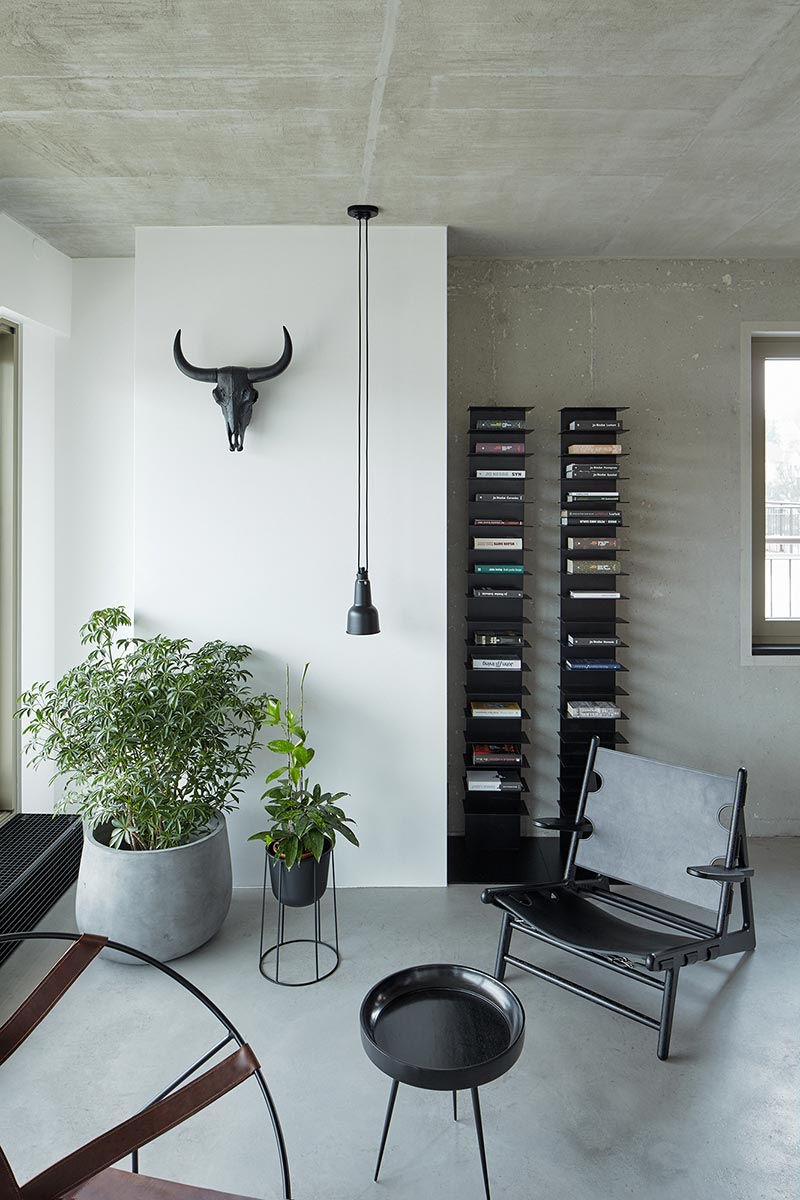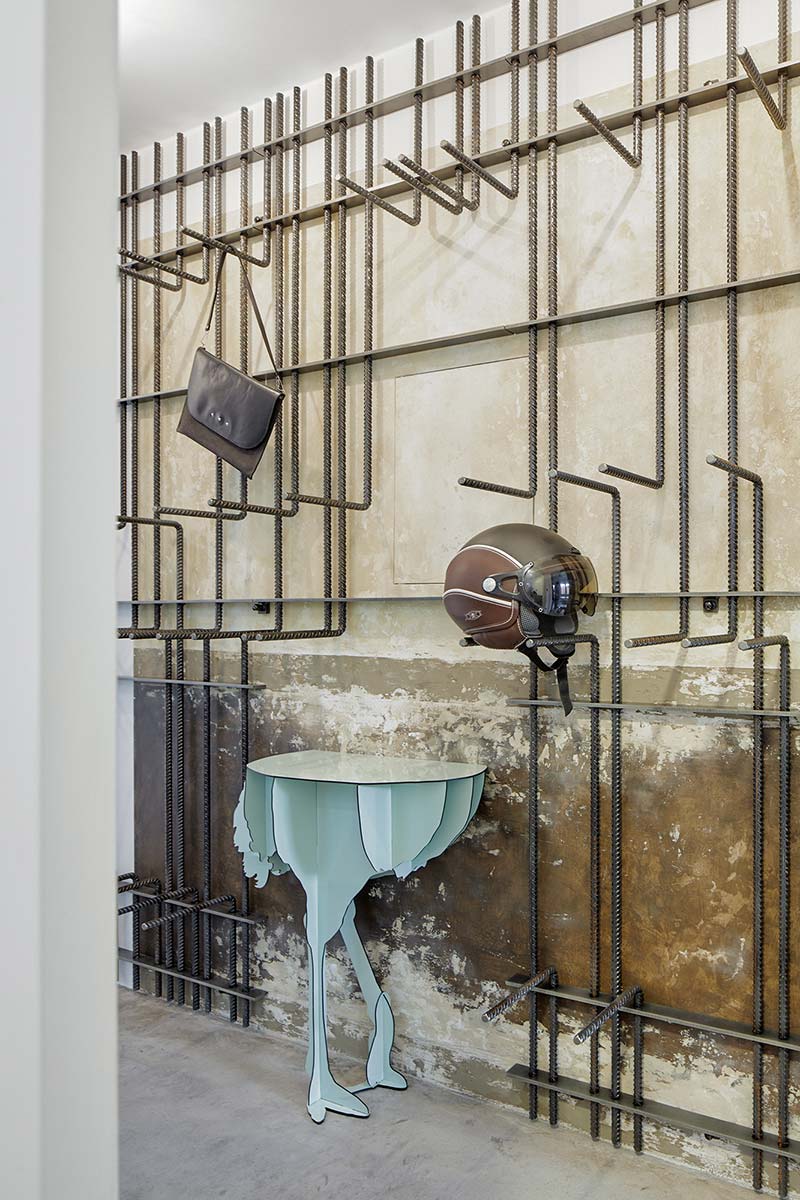 Bronze lighting fixtures hang over the dining wood slab table, while black metal roll-out storage cupboards are neatly tucked away in the kitchen, creating function while also delivering contrasting form.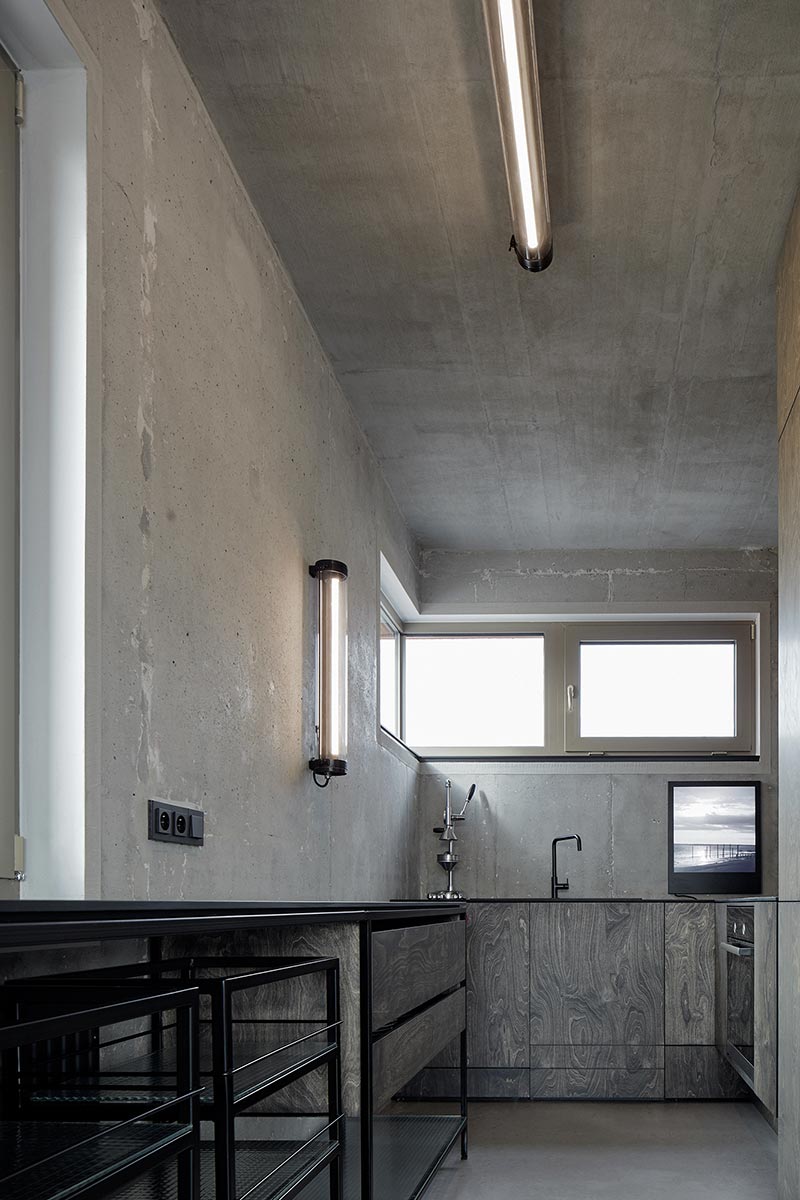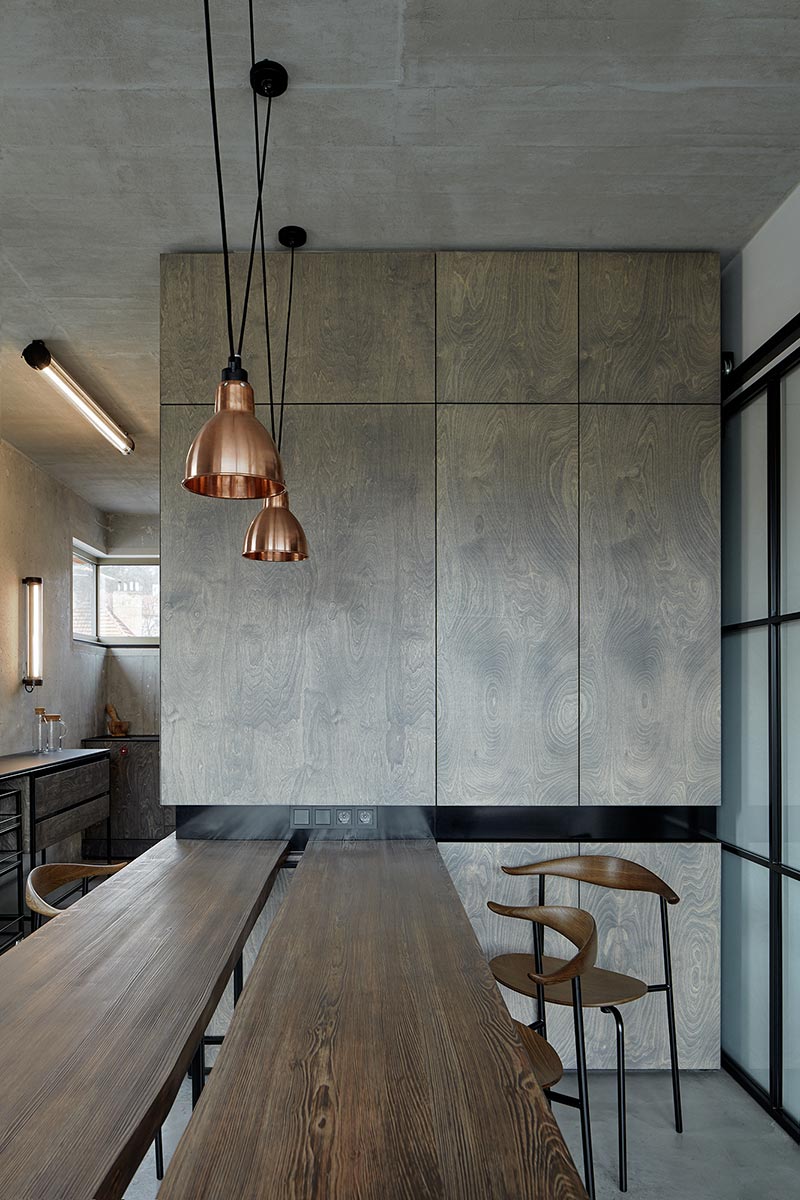 Glass doors create a stark separation from the solid wooden elements around this flat, while a splash of greenery allows for a natural appeal to the steel and cement-clad surroundings. Oh, and let's not forget the ostrich-like entrance table that instills immediate intrigue upon entering.
Despite the fact that every detail, decorative item, and custom addition to this home was chosen by the architect, the end result was beyond exactly what the owner could have ever wanted in all its masculine glory, and a pleasure for all to look upon!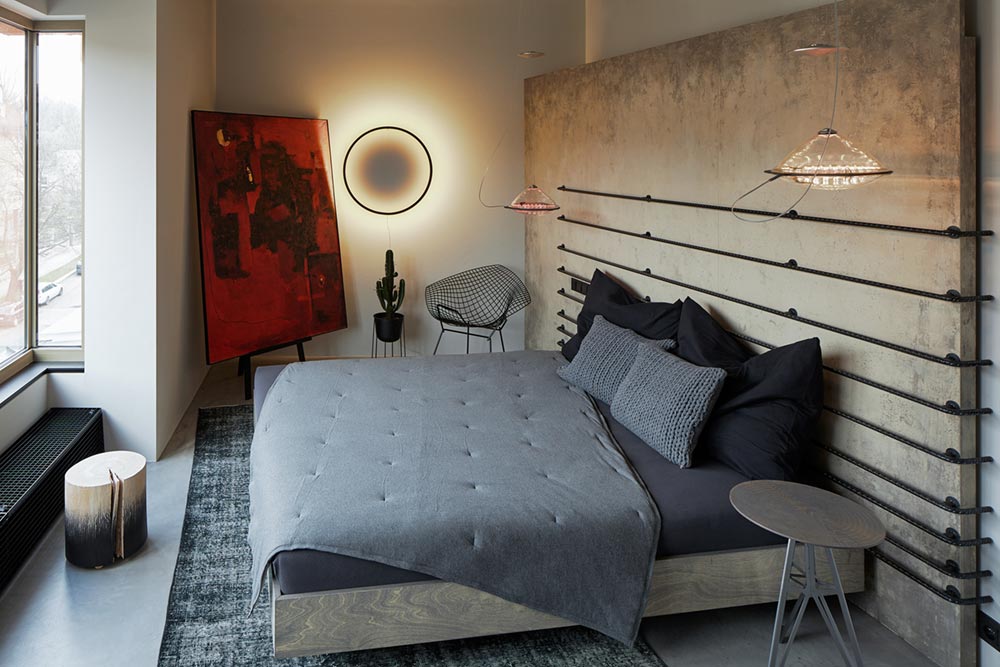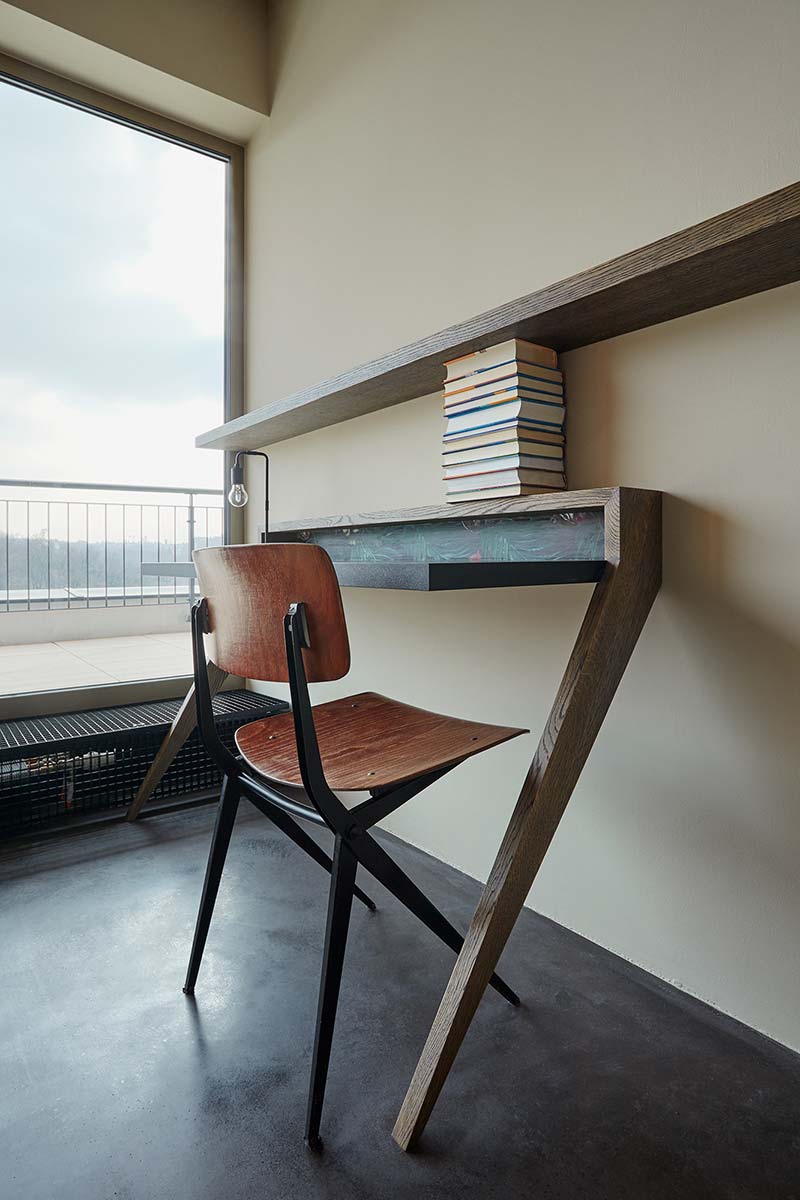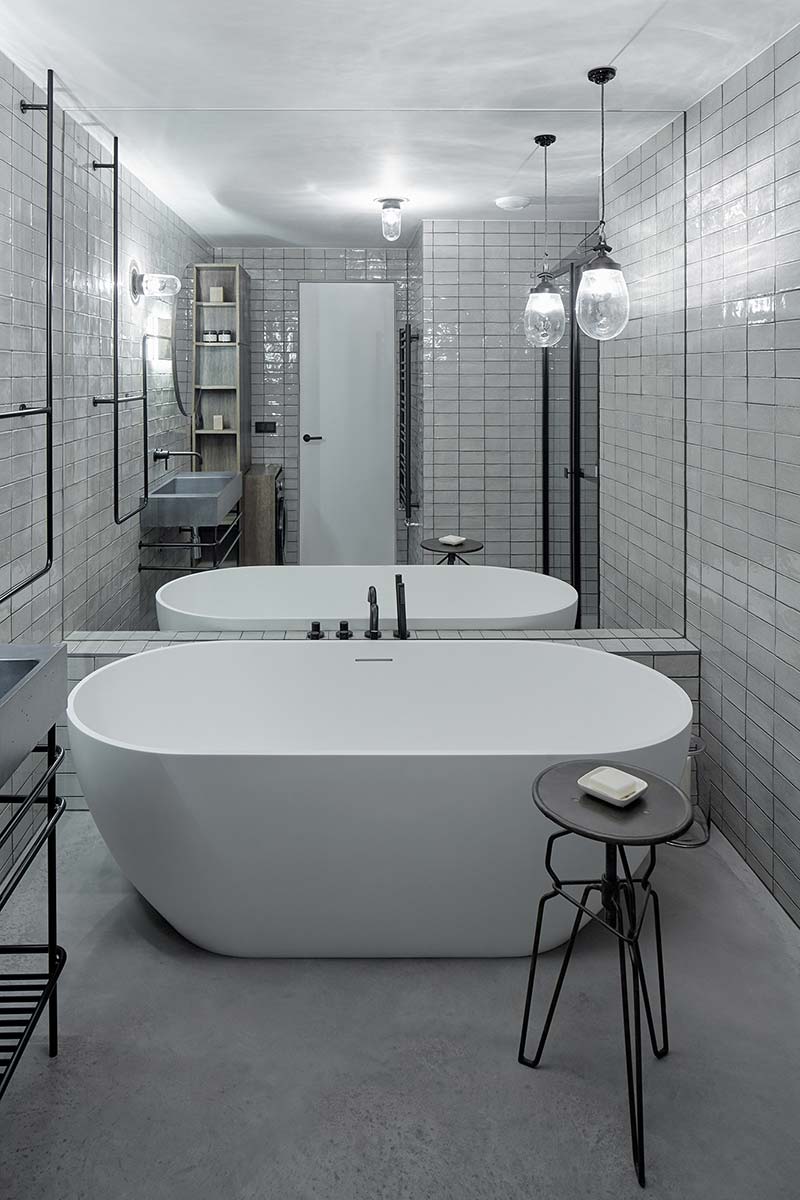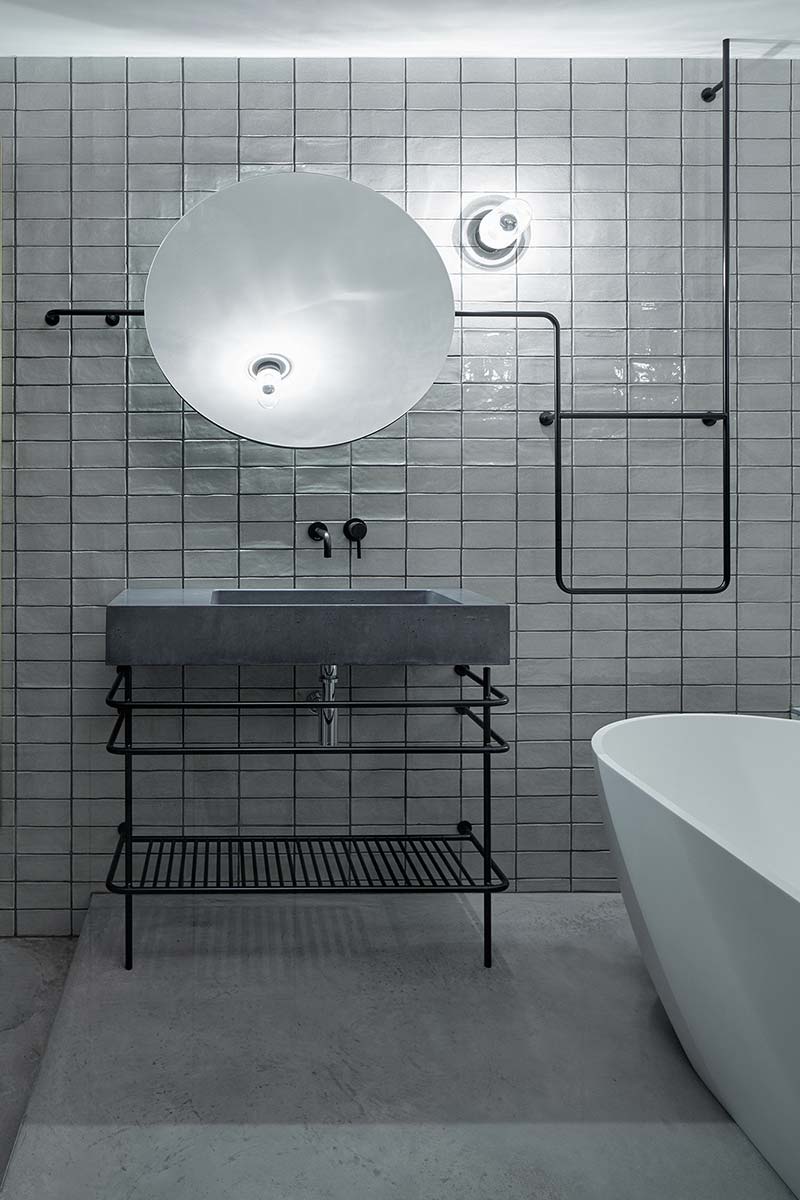 Architects: Formafatal
Photography: BoysPlayNice