The working wonders of the Garage House makes you want to both giggle and look on in awe. Turned into a true work of art by Fala Atelier, this unconventional project was requested by a young couple that was open to converting a windowless 200 sq.m. garage in Lisbon, Portugal, into a house they can now call home.
Working within the confines of a tight budget, the mainframe of the structure was utilized to its fullest, but cleaned up like a shiny new penny. This once grey garage is now a bright white space that looks like a piece of modern architecture, offering the capability to continually relocate furniture as the owners see fit.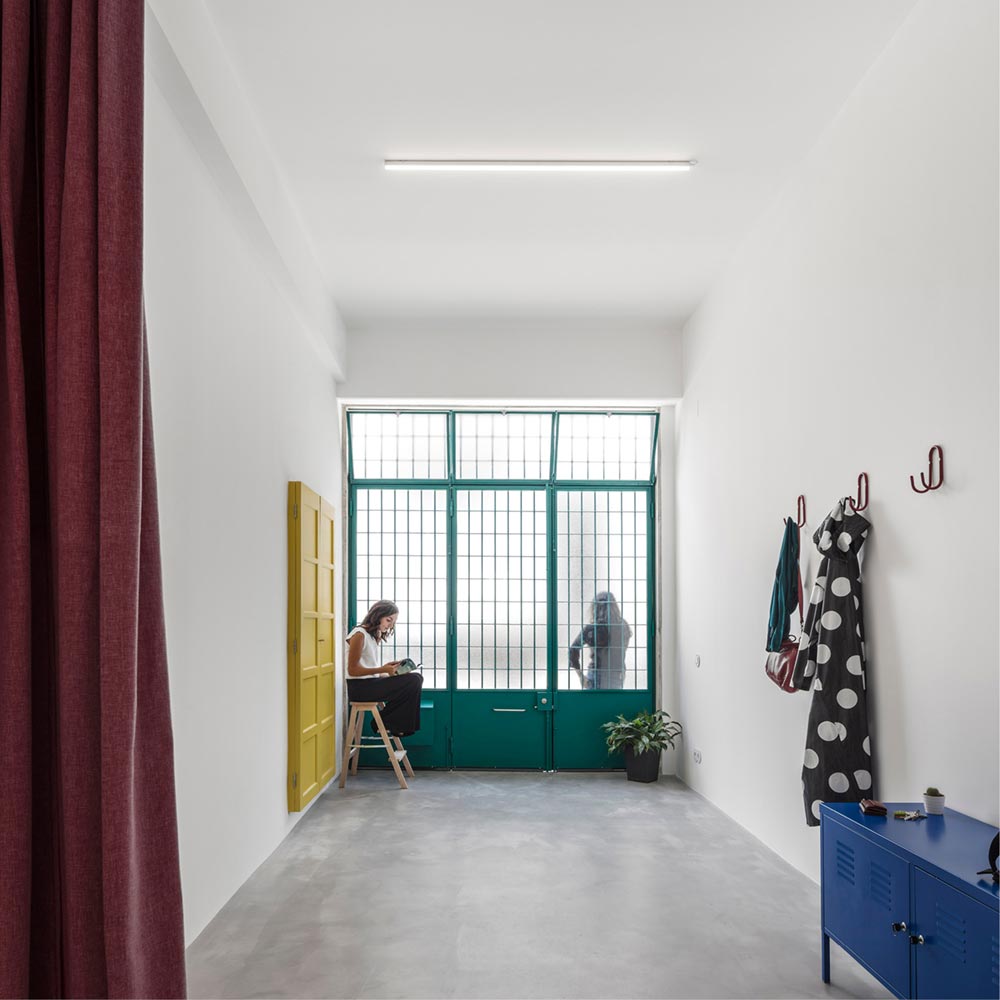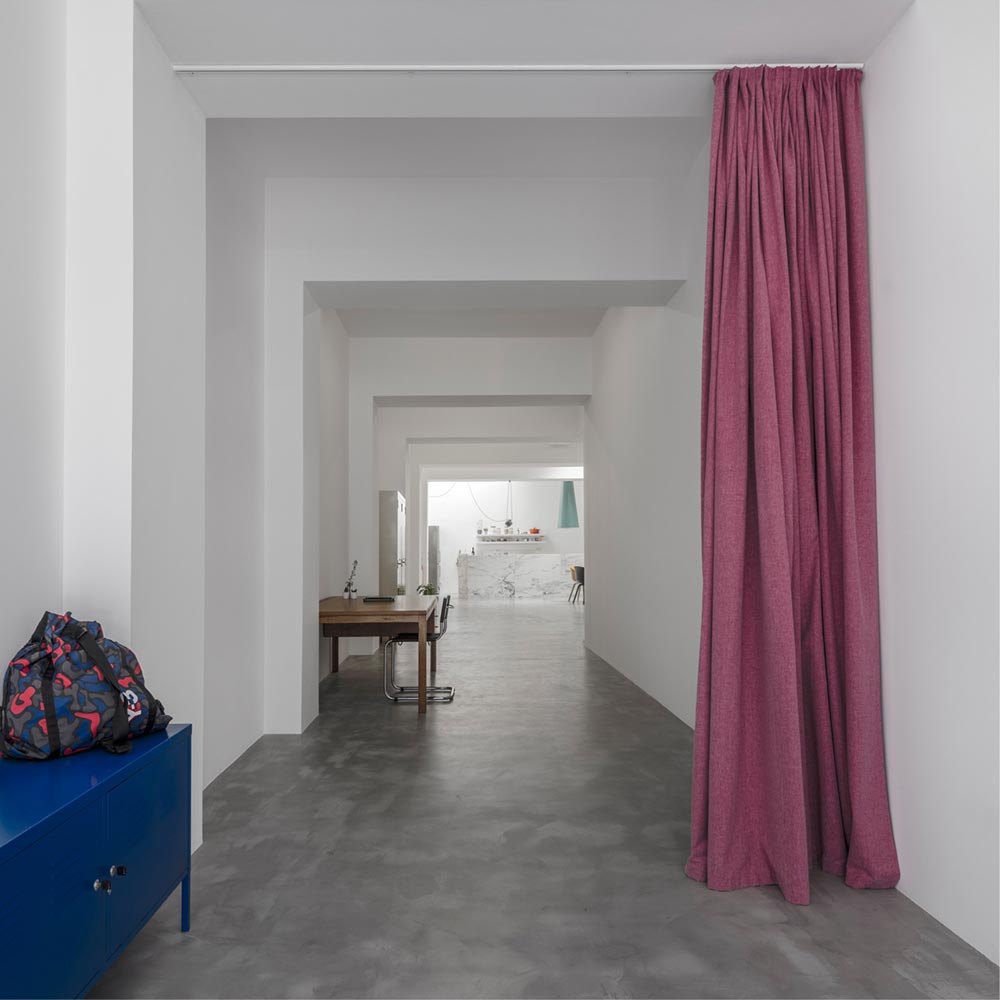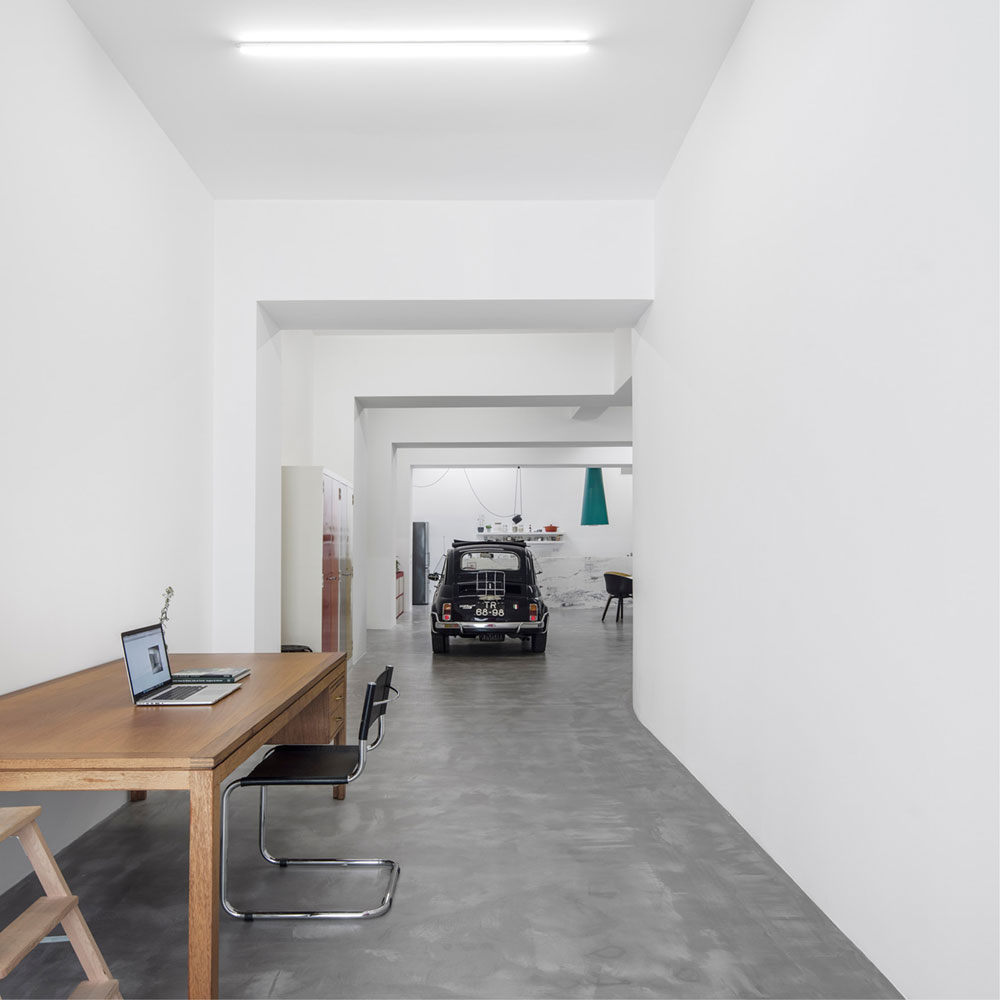 Delivering abstract overhead natural lighting there is no lack of sky views, and providing two large bathrooms behind a curved wall – one of which is drenched in blue tile, chrome and glass, this home is filled with surprising beauty.
Polished concrete floors can be found throughout the home, and simple mid-century furniture is strewn in an organized manner around the space also, while a marble kitchen sits regally to one side, making this once-sterile space into a delightful nook of endless delights.
In a world where anything seems possible in this day and age – turning a spacious garage into a contemporary home further proves the realization of this theory in full glory.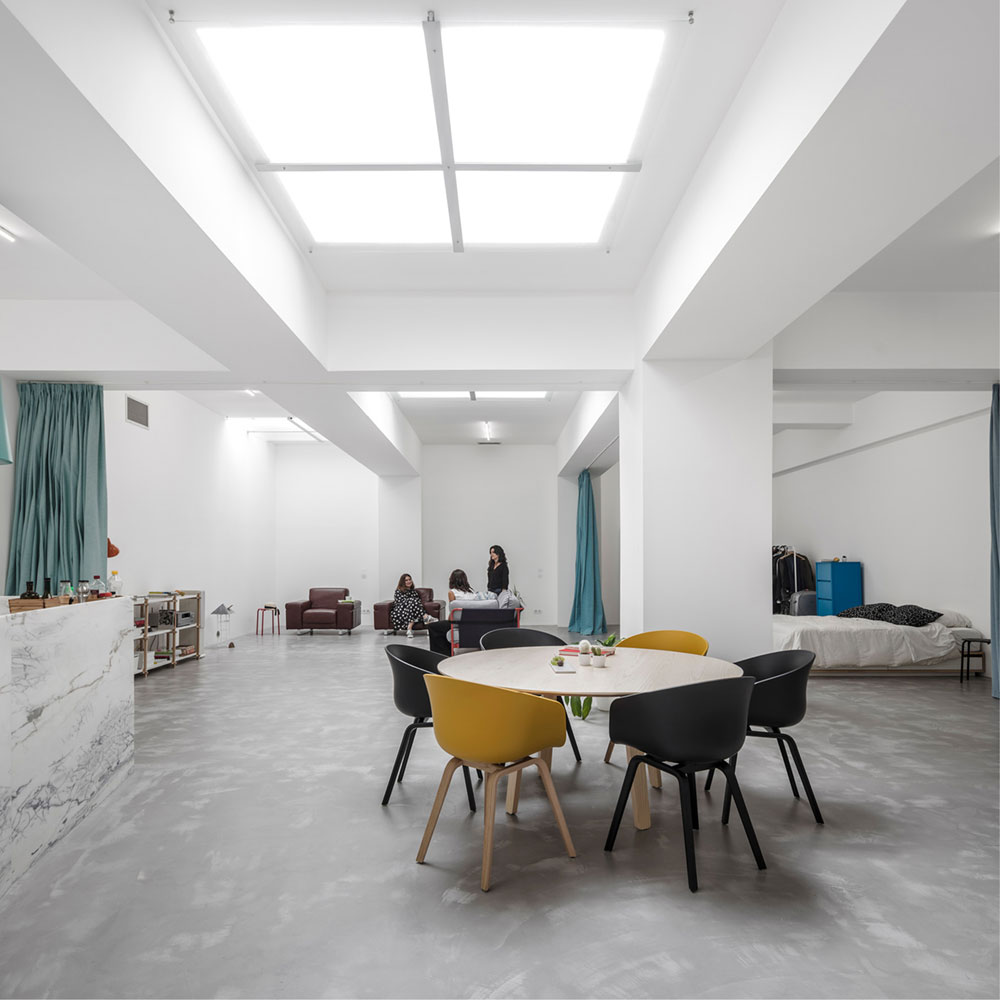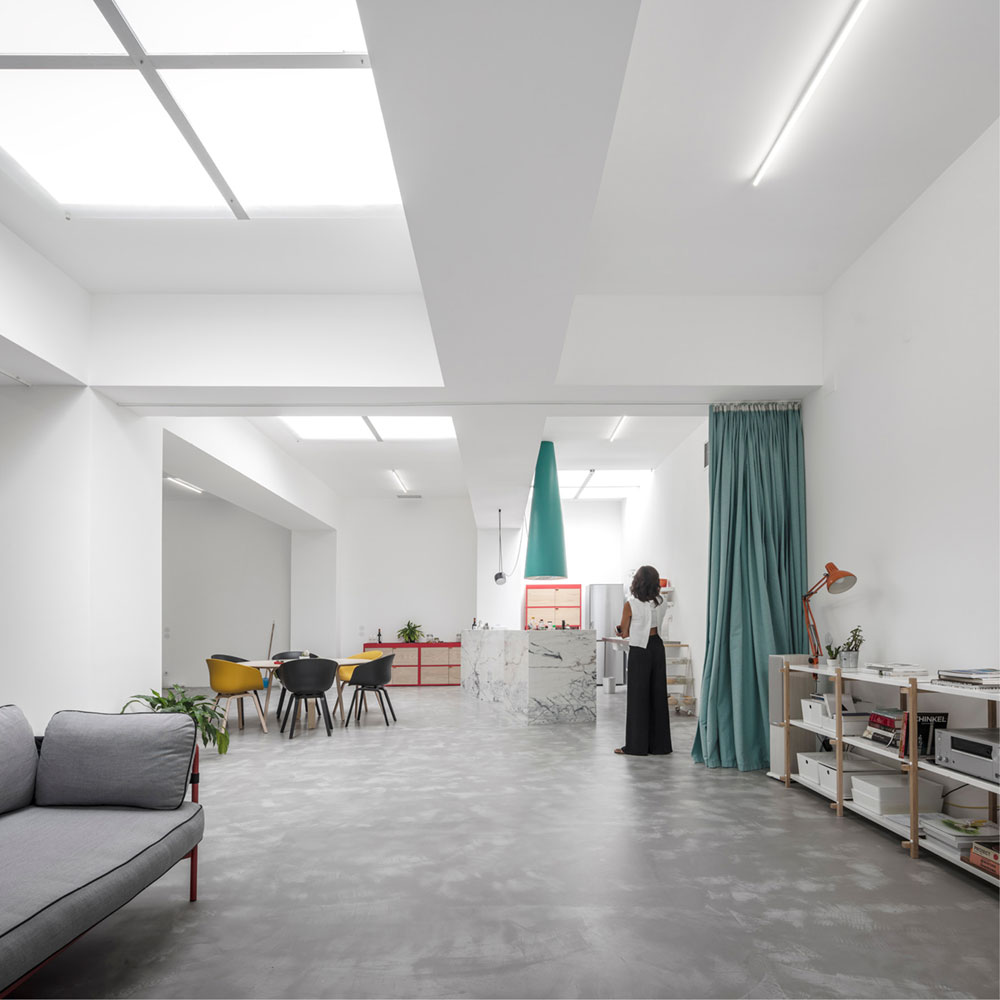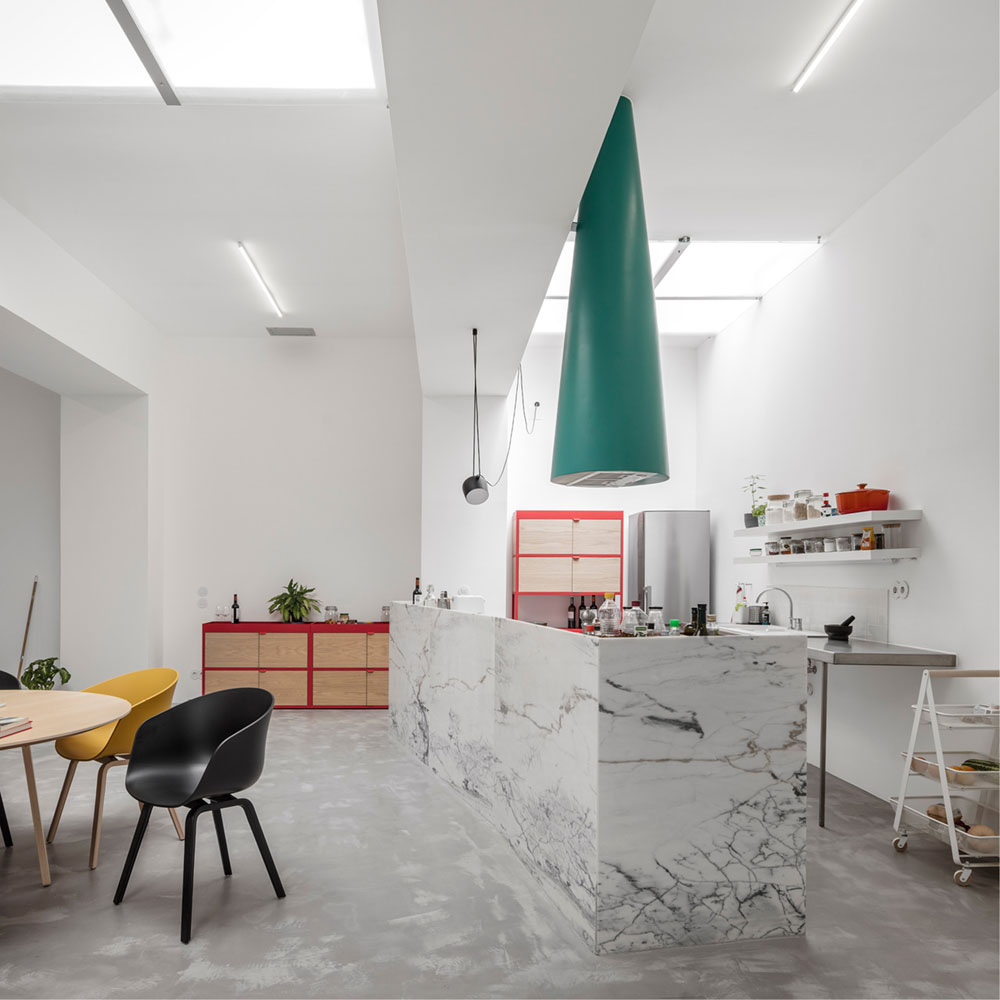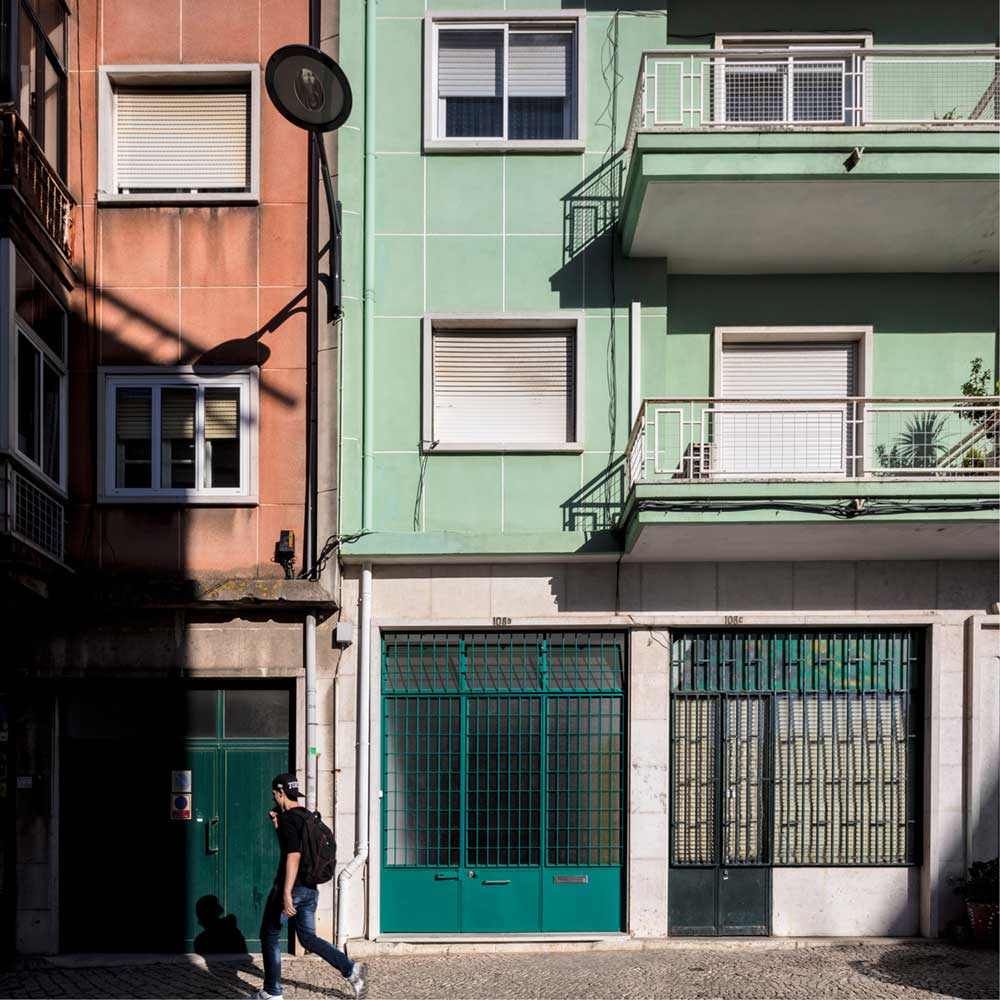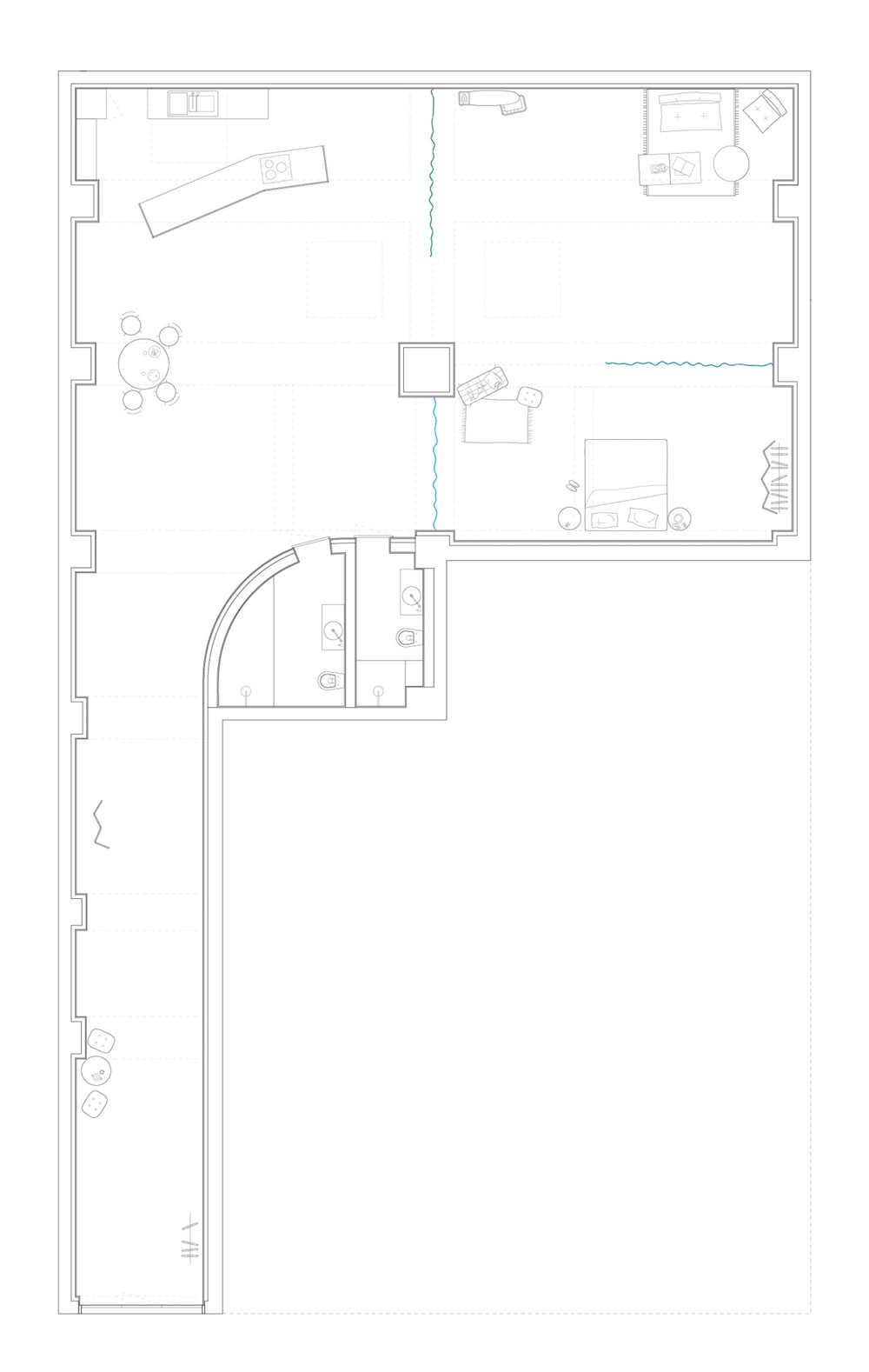 Architects: Fala Atelier
Photography: fernando guerra (fg+sg)