FG75 Studios has beautifully taken structural basics and turned this once simplistic skeleton into a multi-level studio work of art. Located in Porto, Portugal, this late-19th century old building was a rehabilitation project intended to breathe new life into a fairly lifeless living arena, and create six, small studio apartments.
Throughout this 4-story labyrinth, perhaps the most notable feature within is the regal staircase. This rich wood base runs from the entrance way up throughout the entirety of the building, leading to each unique dwelling space accordingly.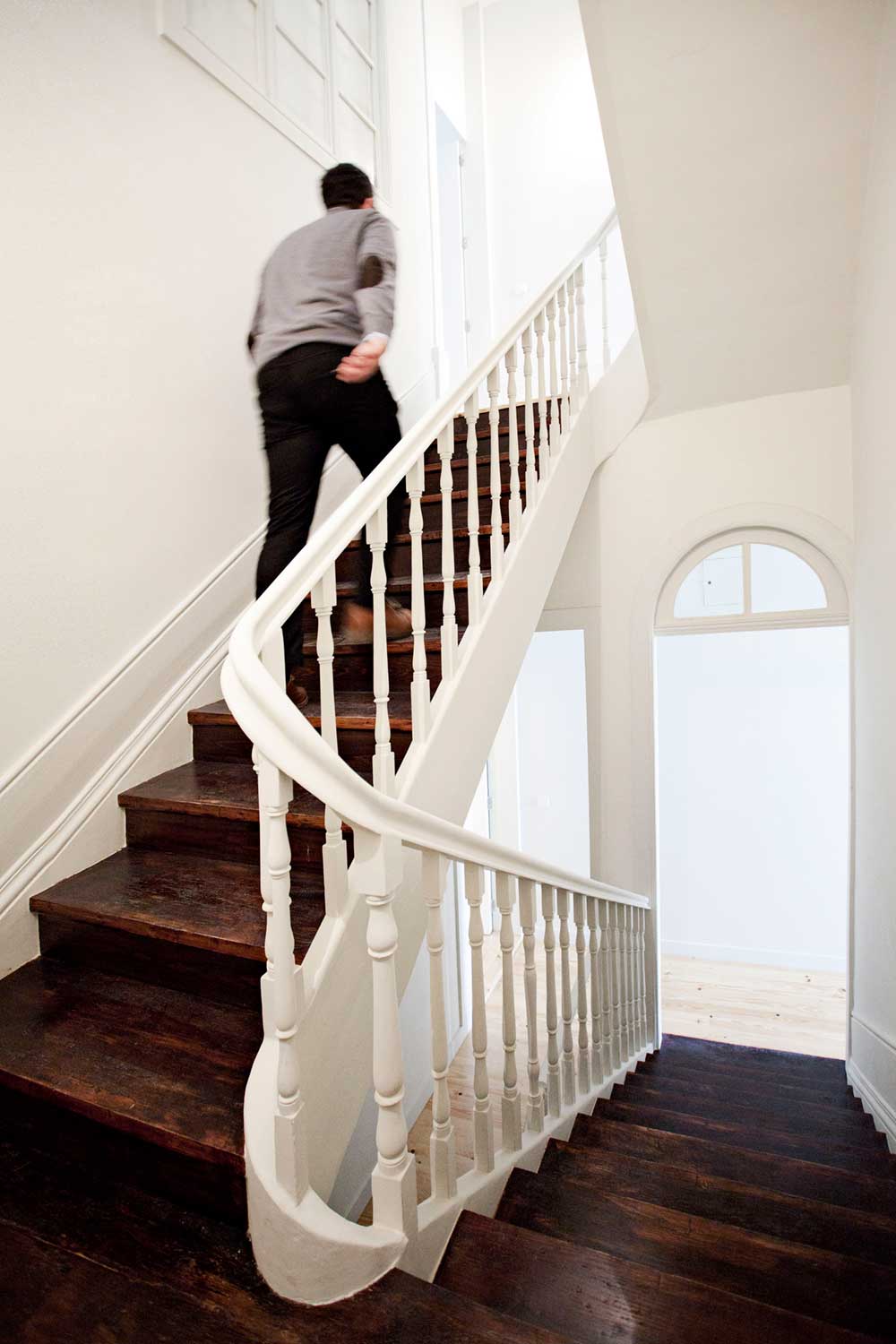 Although each apartment has a small dimension of its own, the similar theme involves the clean white shade these quaint quarters contain, along with the pine flooring and cabinetry.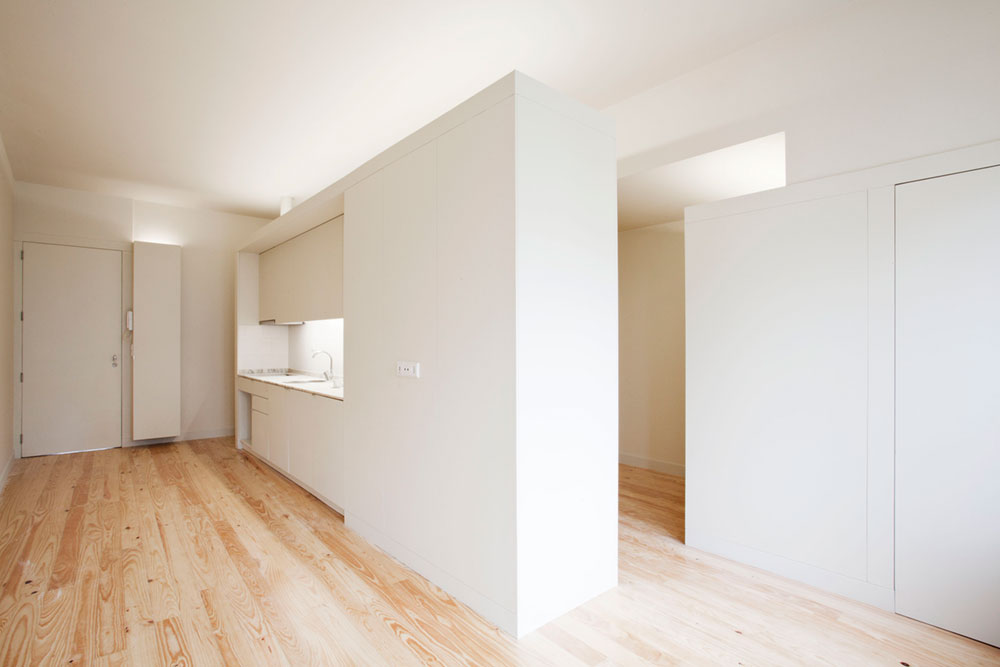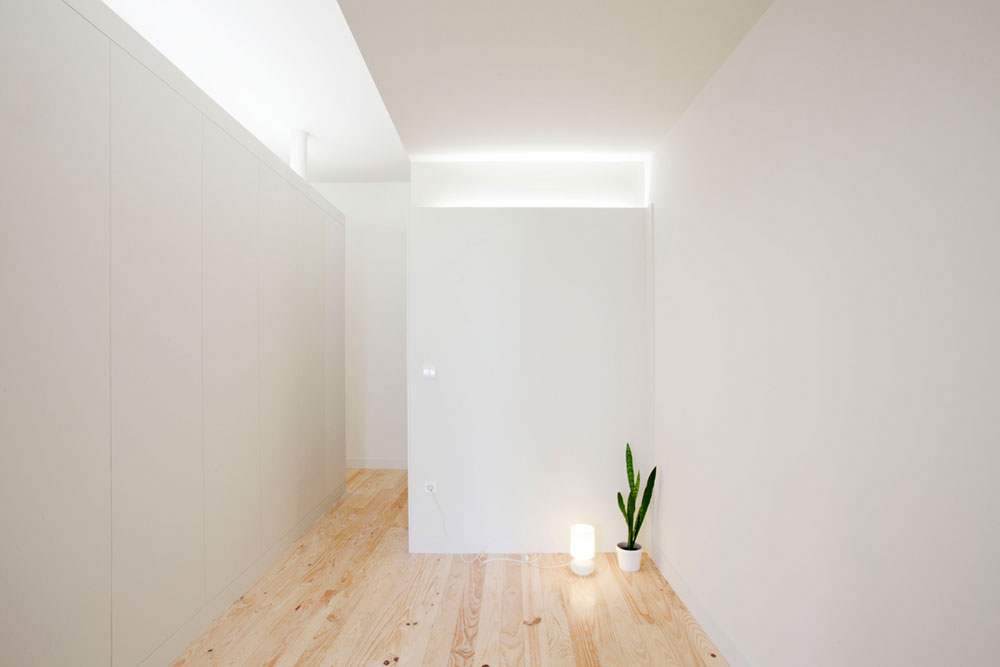 The top floor penthouse perhaps shines brightest with it's multiple ebony elongated steel double doors, and a staircase leading to a quirky upper section that is more of a visual 'dividing-of-space' than an actual utilizable space.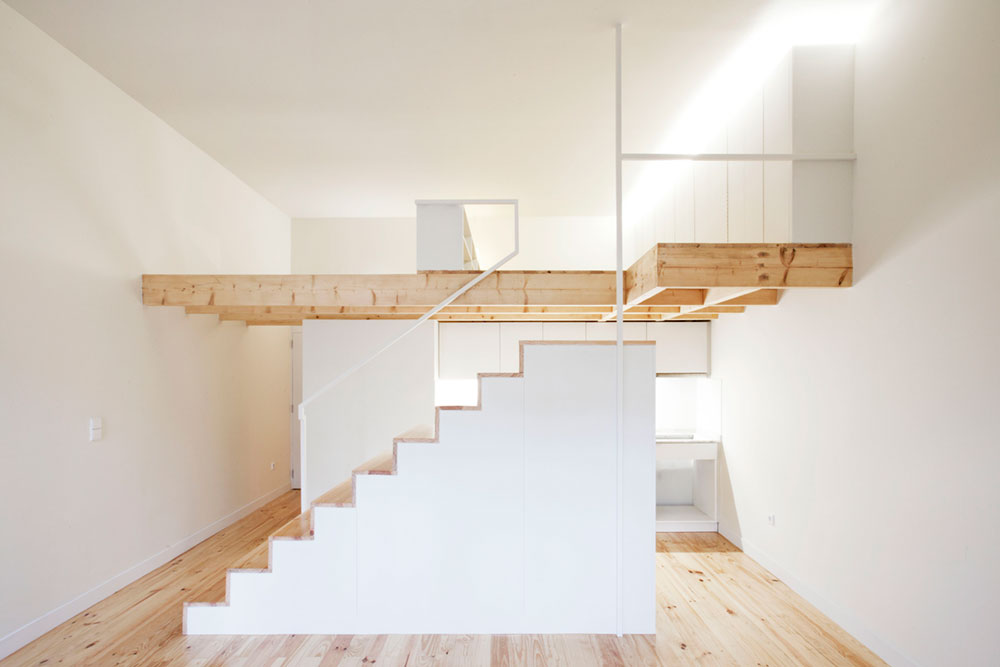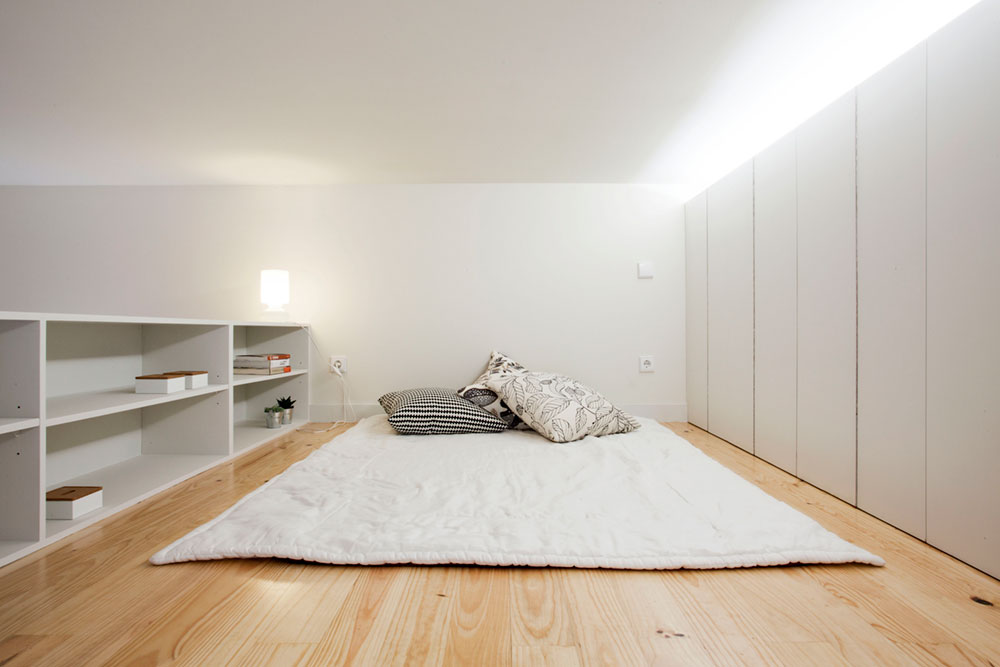 Alternately, the bottom floor apartment is home to a patio space, which – although simple, adds another dimension to the apartment with the option for an outdoor living zone.
Similar to the penthouse, other dwellings throughout the FG75 Studios also offer staircases, some of which lead to a loft sleeping area, others to a sitting nook, but all still consistent with white walls, pine elements and good taste.
Each space has consciously been left the perfect blank slate for whoever is to live among these walls, which – I'm pretty sure, could share many-a-story if they could talk.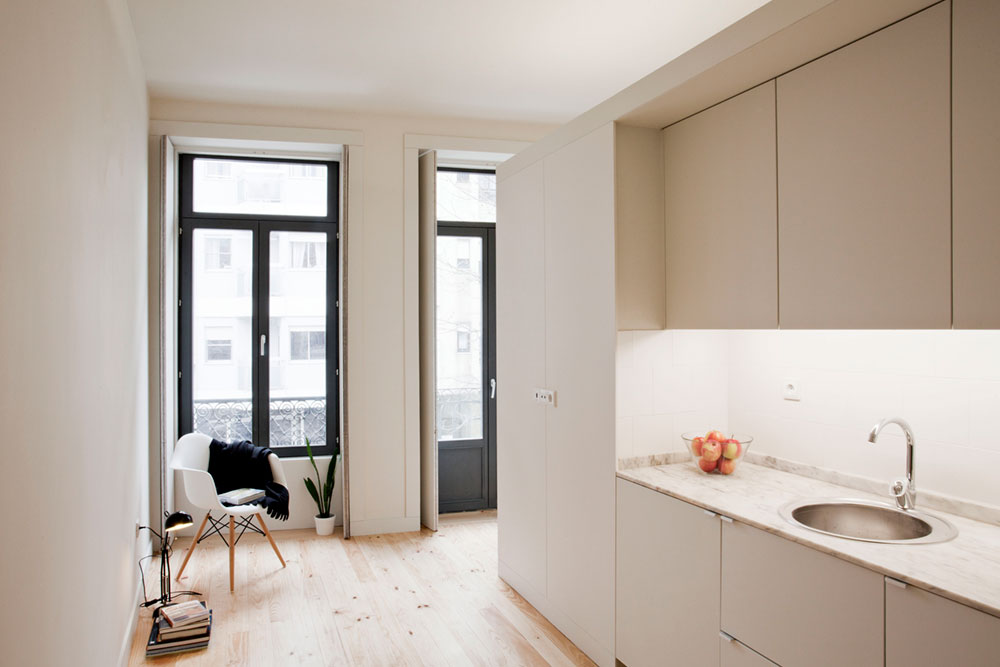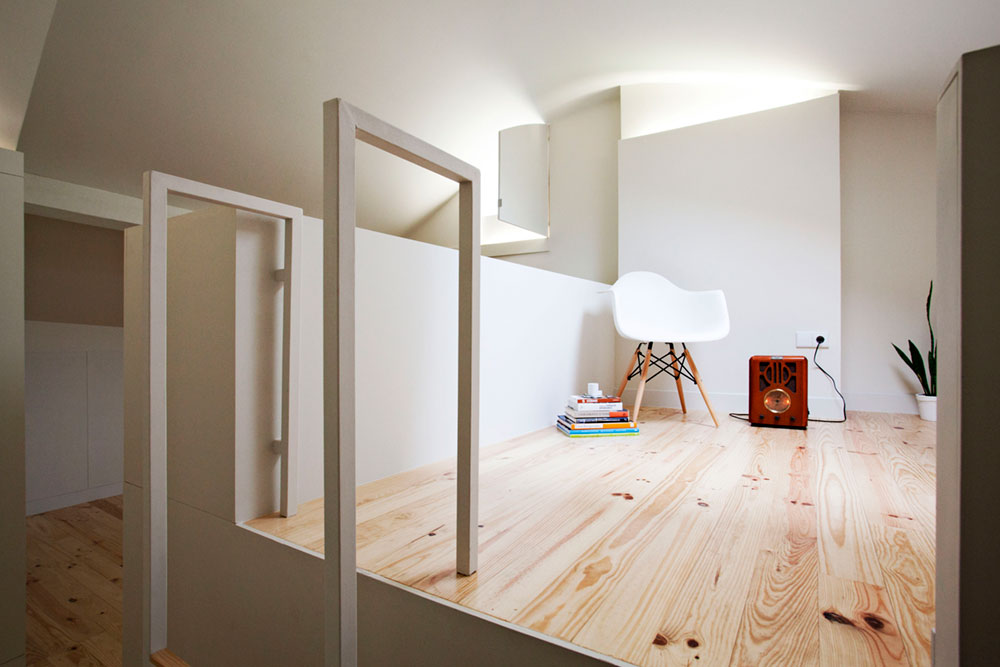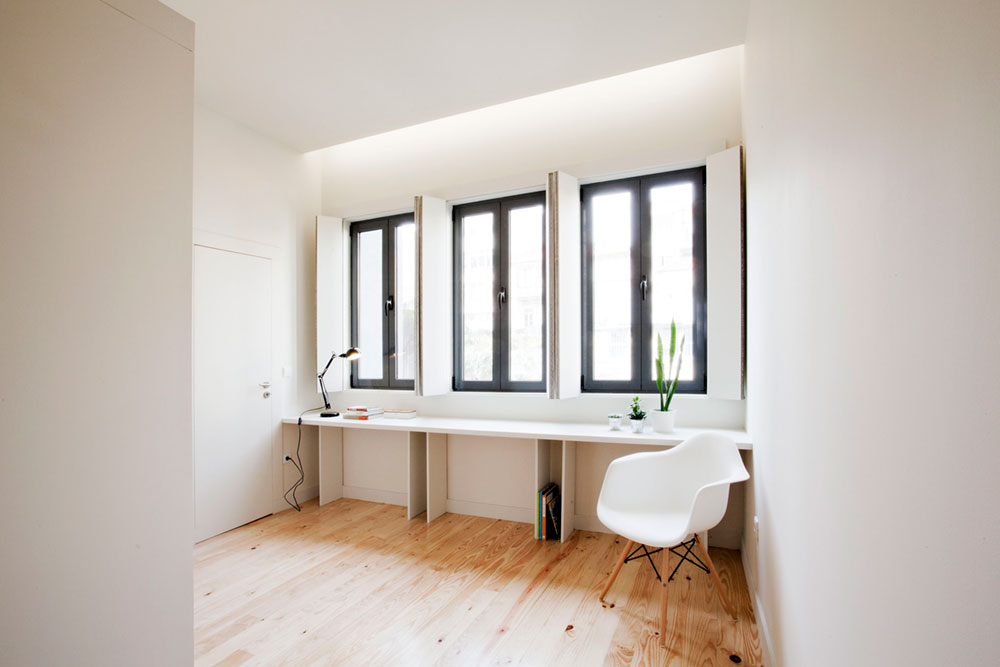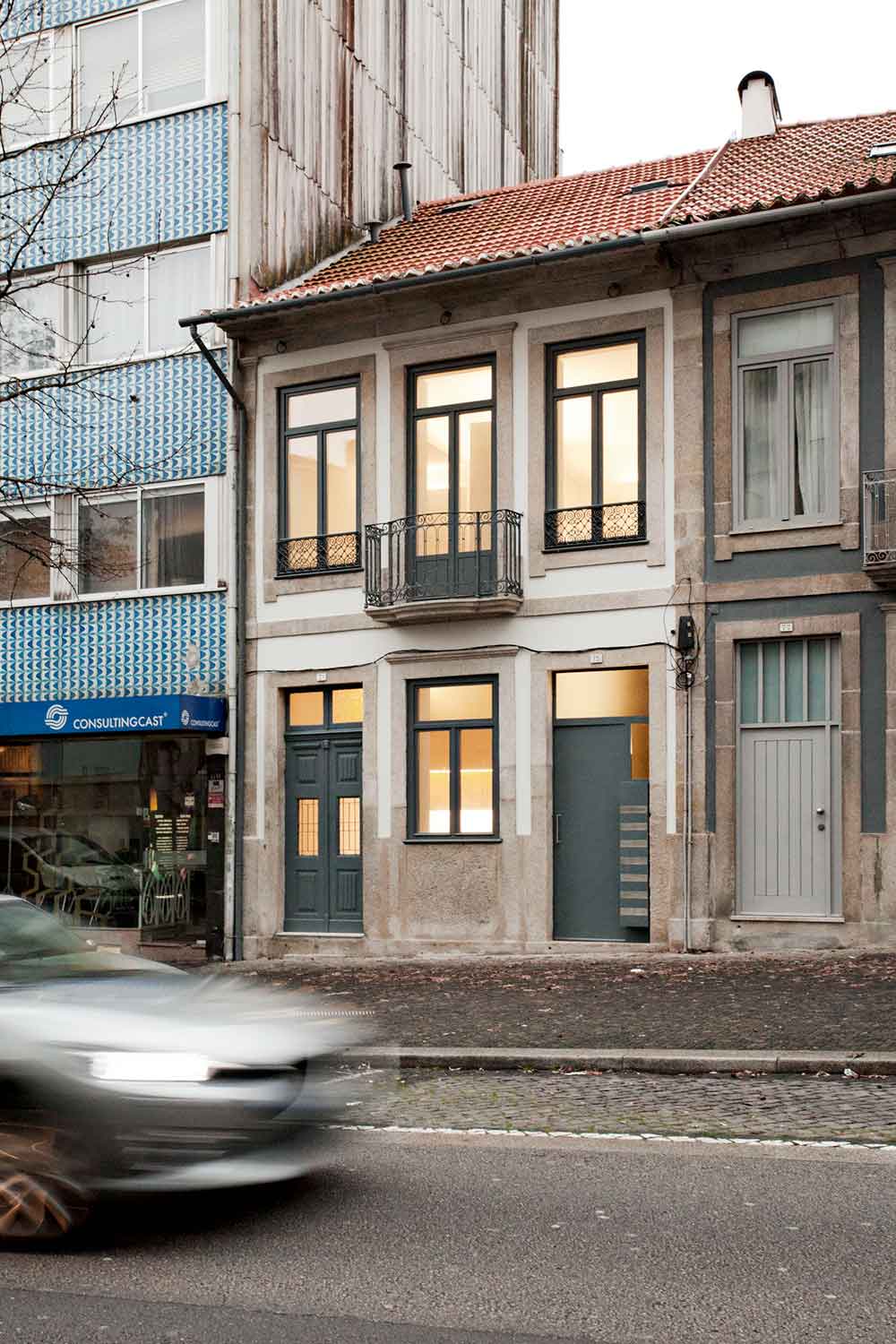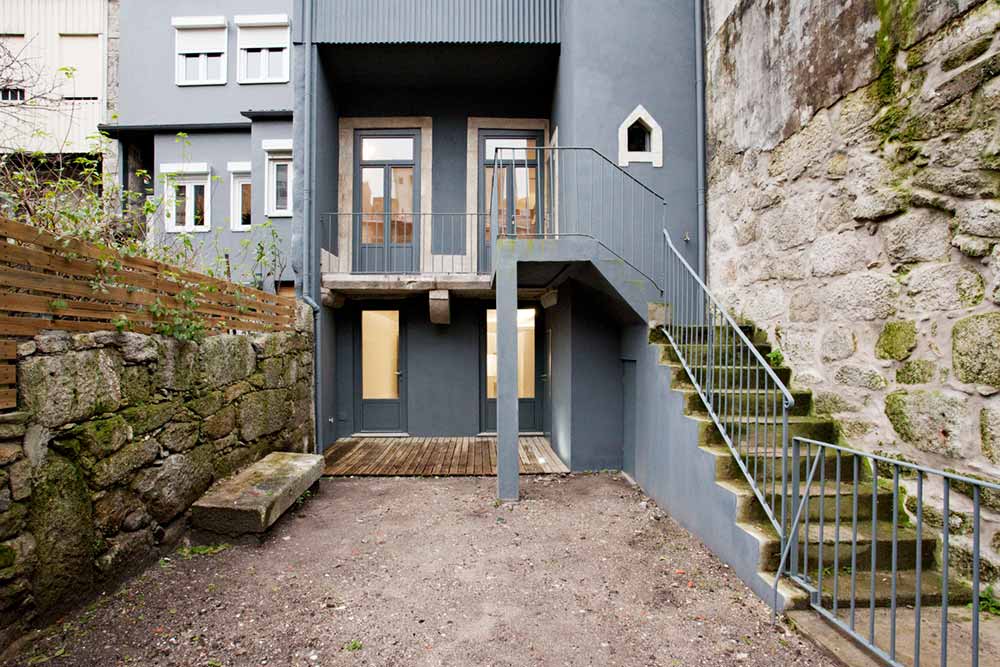 Architects: A2OFFICE
Photography: Al.Ma Fotografia | Alexandra Marques