Weird and wonderful collide in this home of many colors and shapes. Set in Tribeca – a cobblestone laced, well-known Manhattan area in New York, this neighborhood is fueled by industrial re-builds that have been turned into residential lofts, which is exactly what this modern loft apartment has been refashioned into.
Filled with unique artwork and custom furnishings, the owner of this previous 3-bedroom space has had it redesigned into a 1-bedroom loft, all as a means to house her art collection from both established and emerging designers.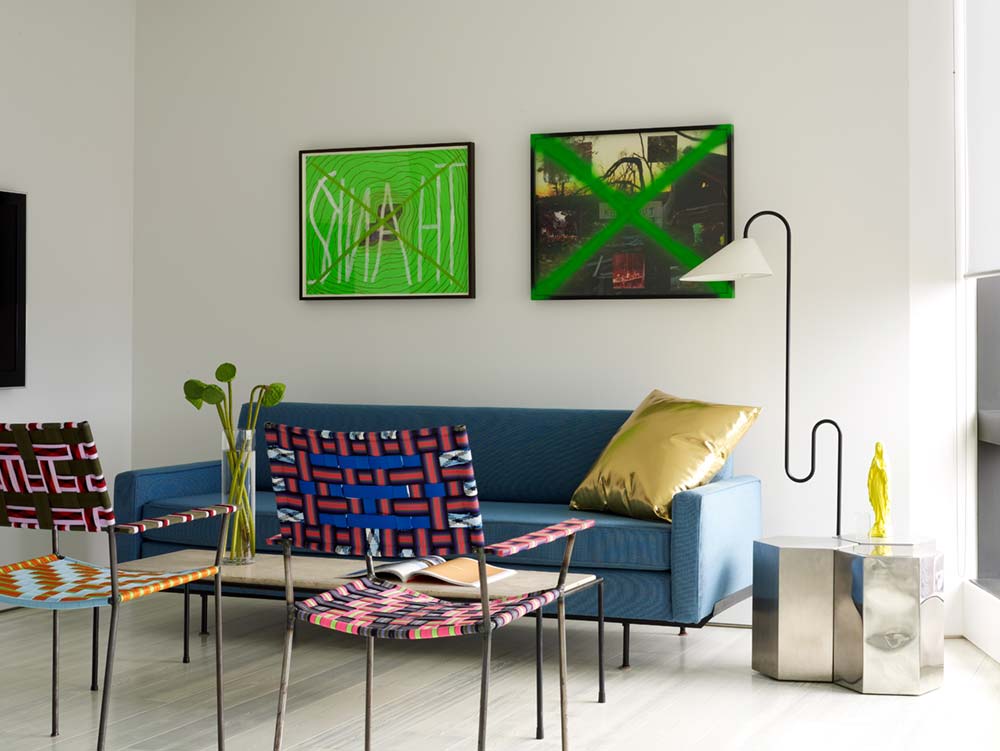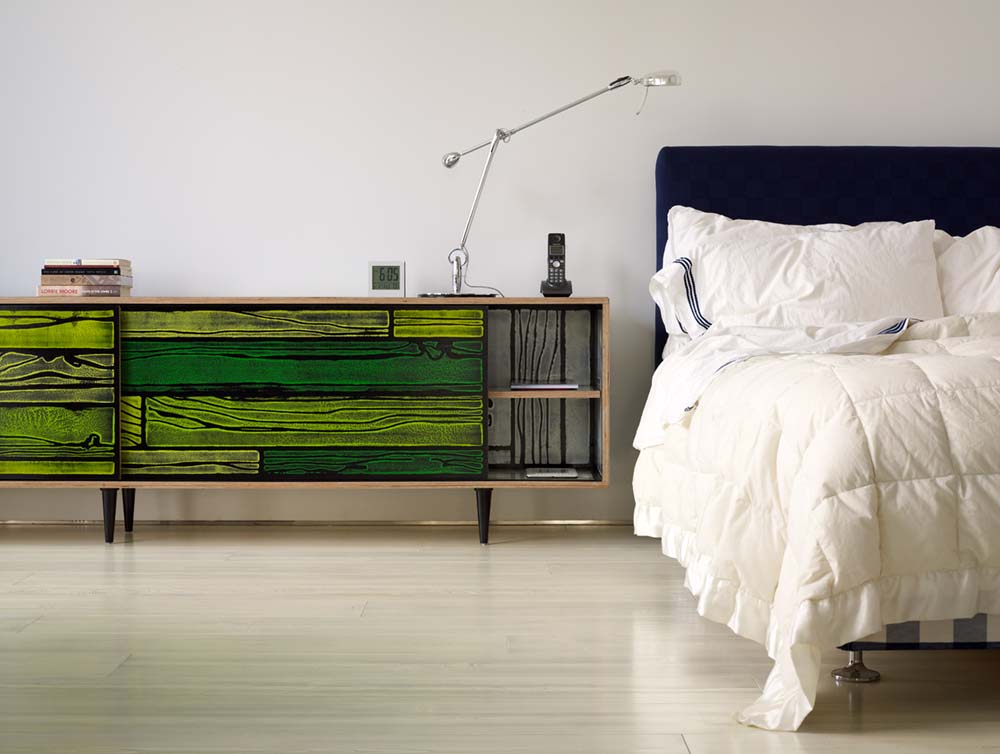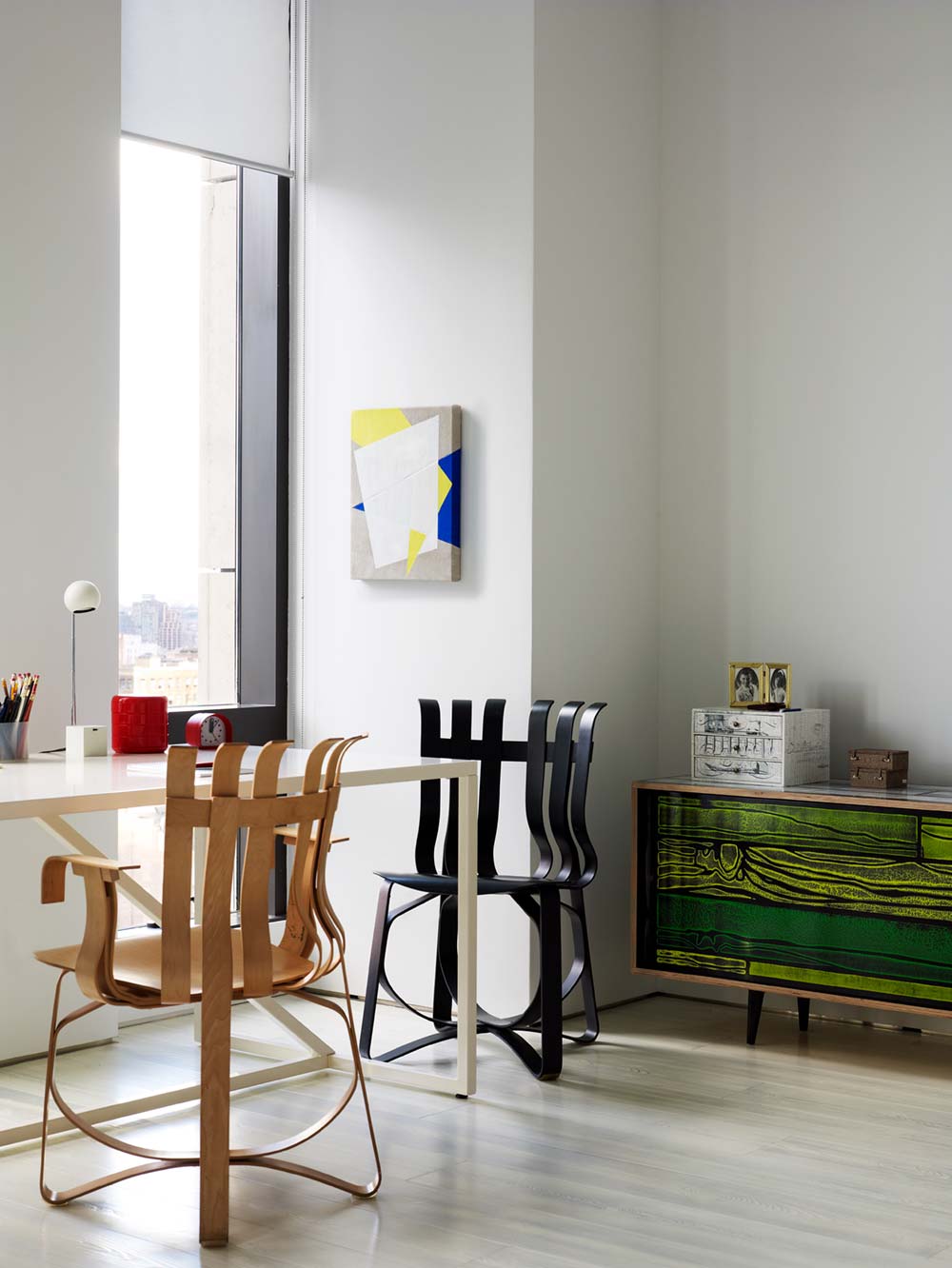 Lined with grey/white oak plank flooring, this neutral ground provides the perfect blank slate for the variety of creative pieces throughout the home. Items such as the table – that looks part "moon rock" part "Flintstone chic", as well as the re-purposed lawn chair-meets-living room armchair, and the rusted tin-can concoction, or the hearty green bedroom cabinet …truly there isn't a spot in the home you couldn't pick out a unique piece of delightful proportions.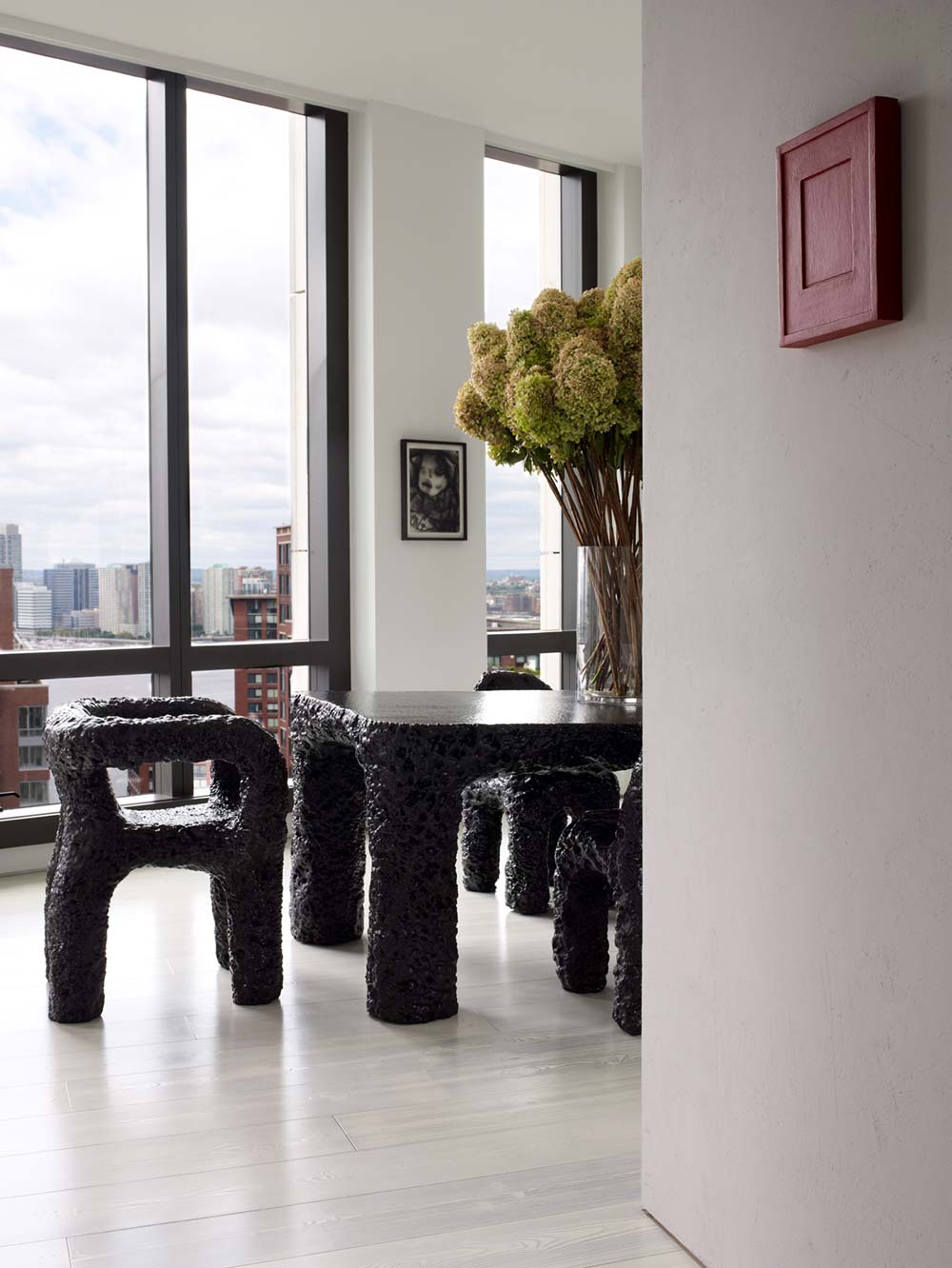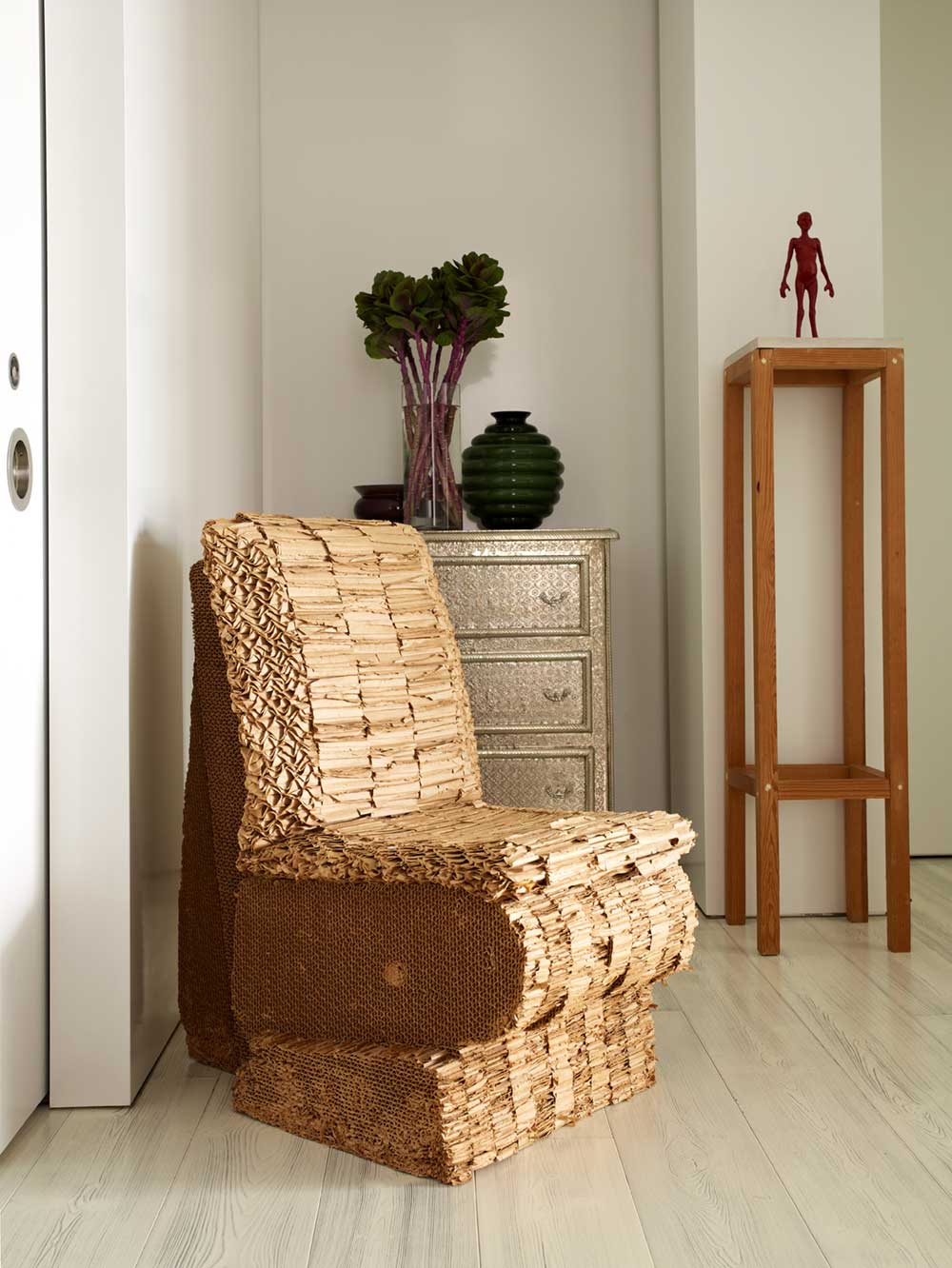 The kitchen is perhaps the most traditional space, filled with white Bulthaup cabinetry and offering up simple style; a place to create meals for all those who come through the doors of Warren Apartment, where they can wander and enjoy the vast and growing collection inside.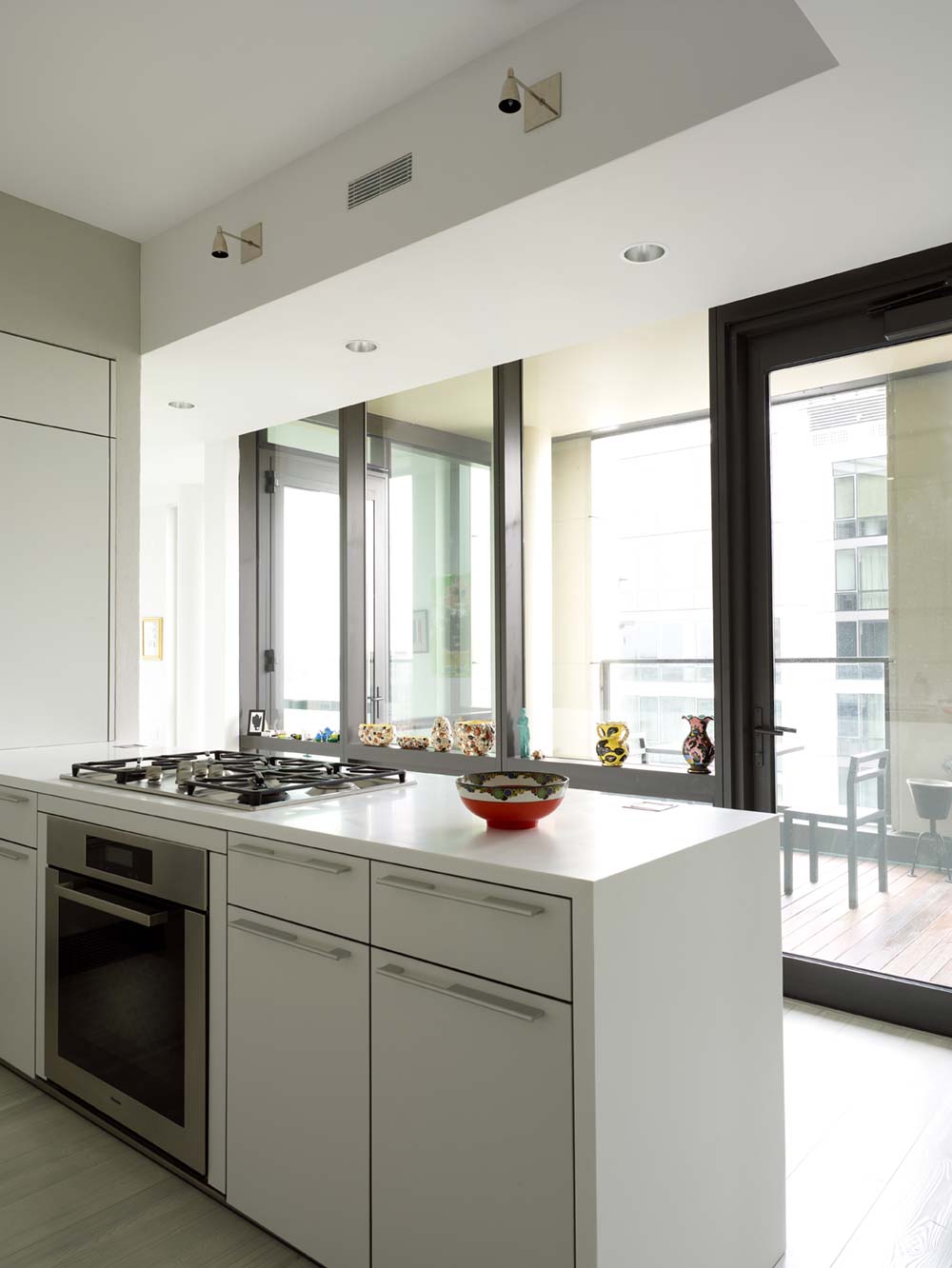 Architects: INC Architecture & Design
Photography courtesy of INC Architecture & Design