Black Box II is a brilliant display of the "tiny home" movement that is making waves globally, and although it's not exactly small in actual size, the concept is still intact.
This home extension is set in the Notre Dame de Grace district of Montreal, Canada, and the basis of creative inspiration was likened to a jewelry box; opening up to the outside world through a myriad of windows, and exposing the gems inside.
Such gems can be seen in the oak island and bench seating that anchors the kitchen, along with the overhead oak ceiling fitted with a skylight, and the cubby area wrapping all the way around into the dining area.
A contrasting modern cement floor in the kitchen is set against the original wood floor in the dining room, which paints the perfect picture of how apposing materials can harmonize and not clash when done correctly. Much like the contrast of black cabinetry as well as white and wood cabinets that all come together in the kitchen as well.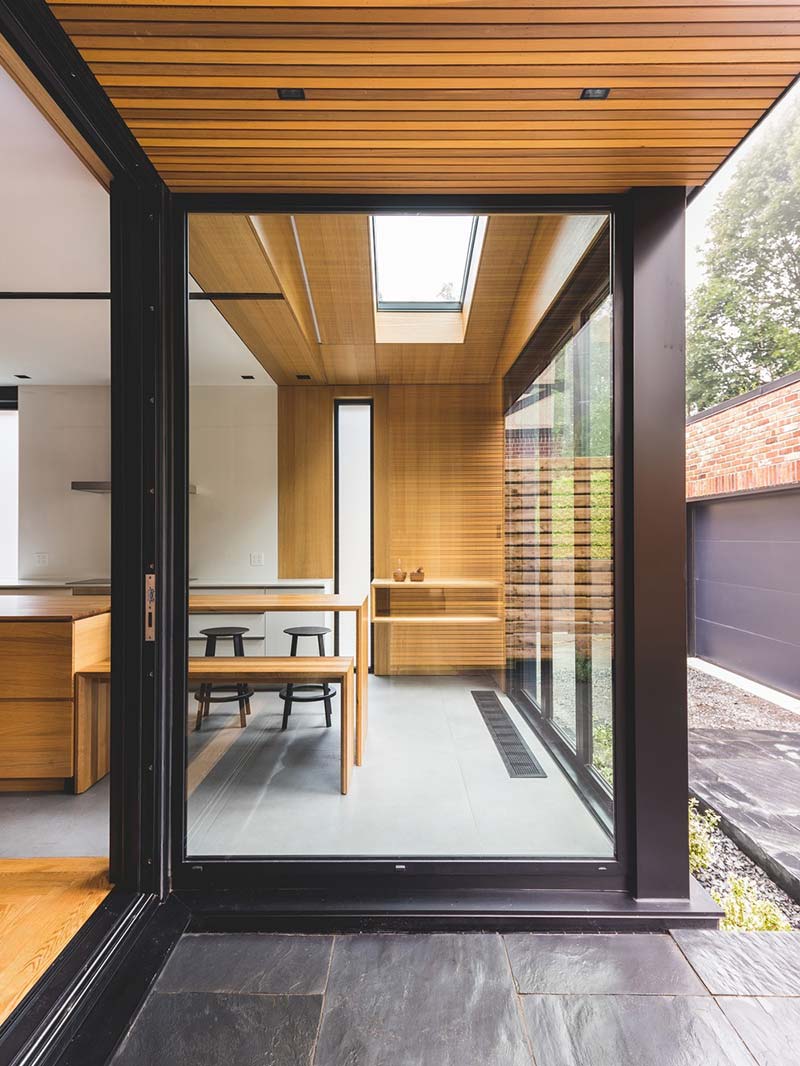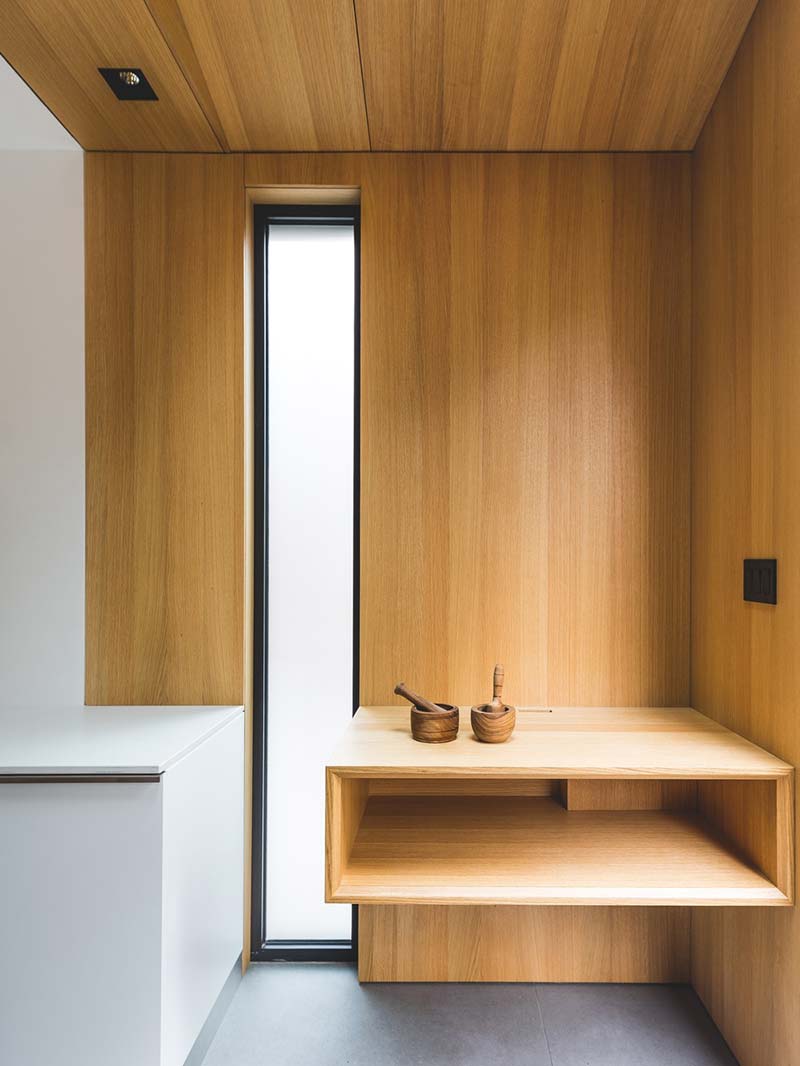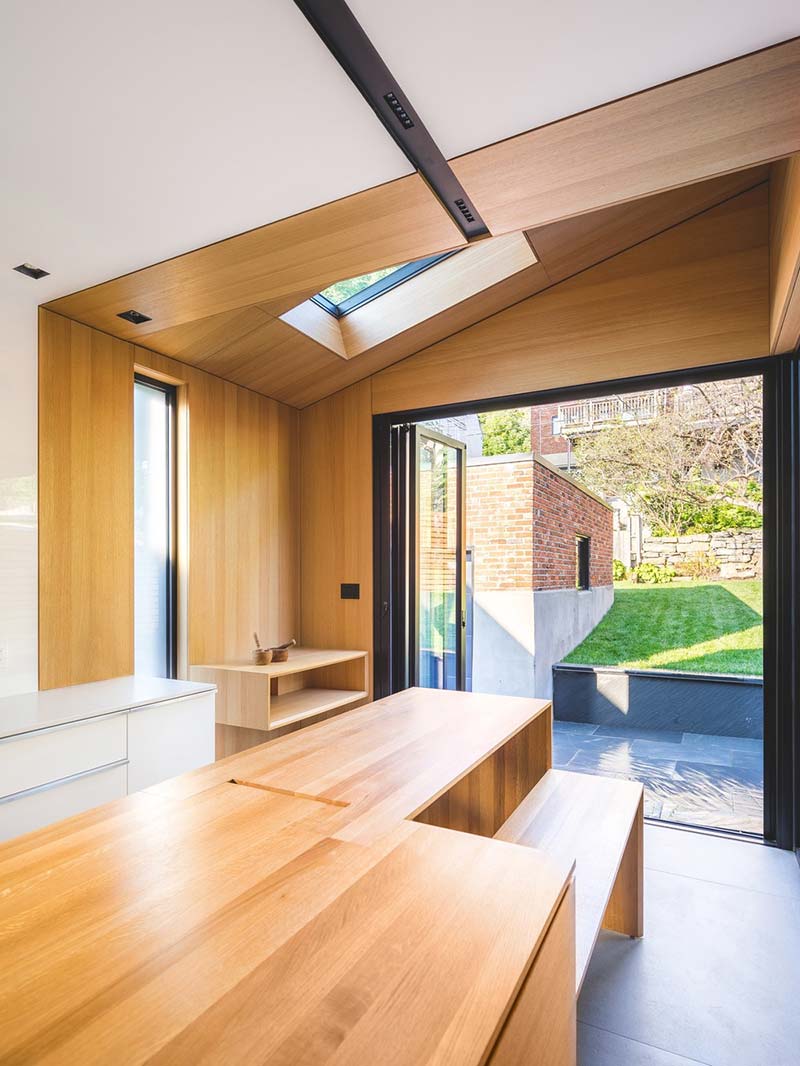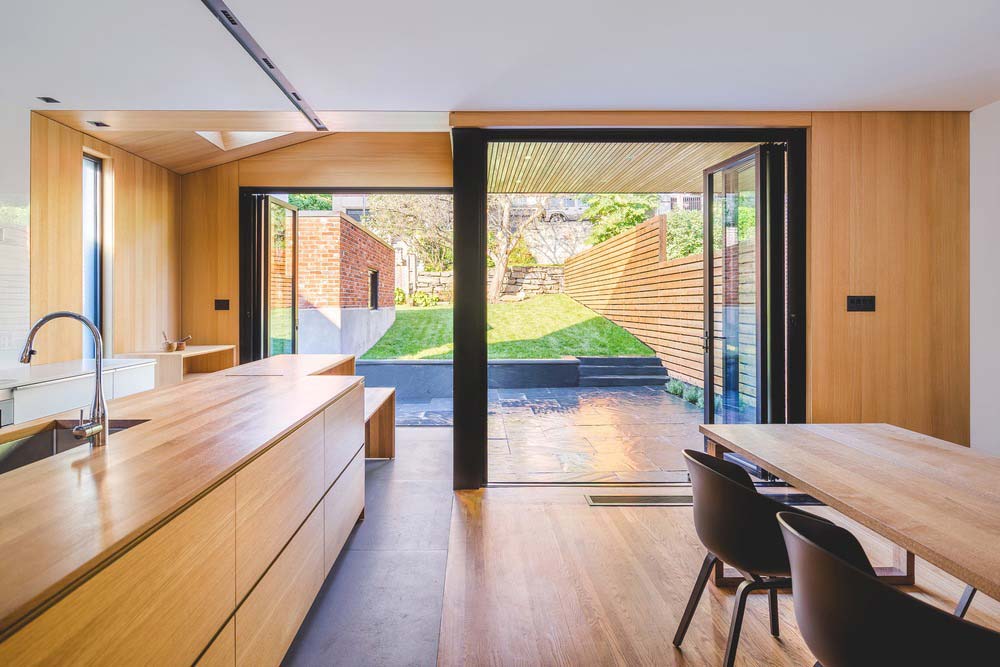 The exterior is set in iridescent, black fiber cement boards set against foldaway windows that lea into the garden, bringing the outdoors in as the owners see fit. While the bathroom is a stoic oasis set in slate tiles, providing a glossy white tub and sink, and a glass walk-in shower you could dance around in for days.
This townhouse extension design is second-to-none, and has been reconfigured into the perfect old-meets-new home without losing a crumb of charm.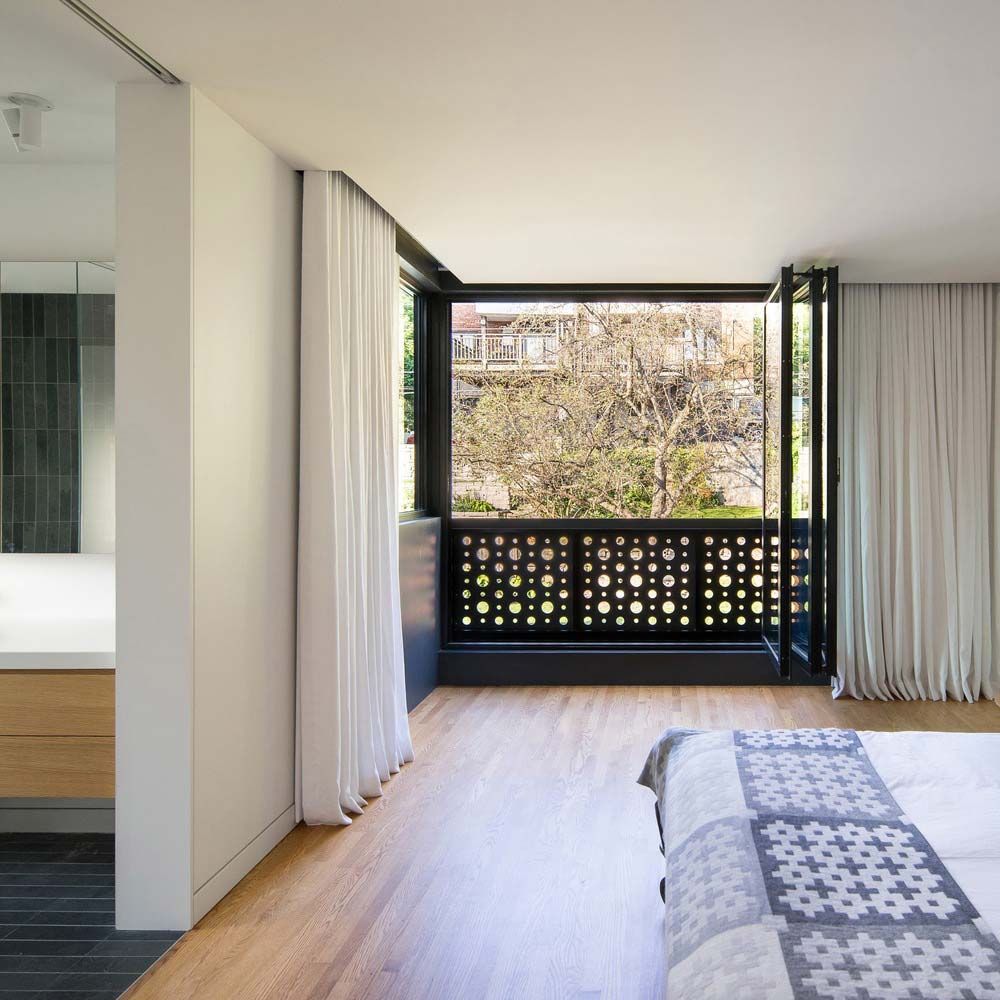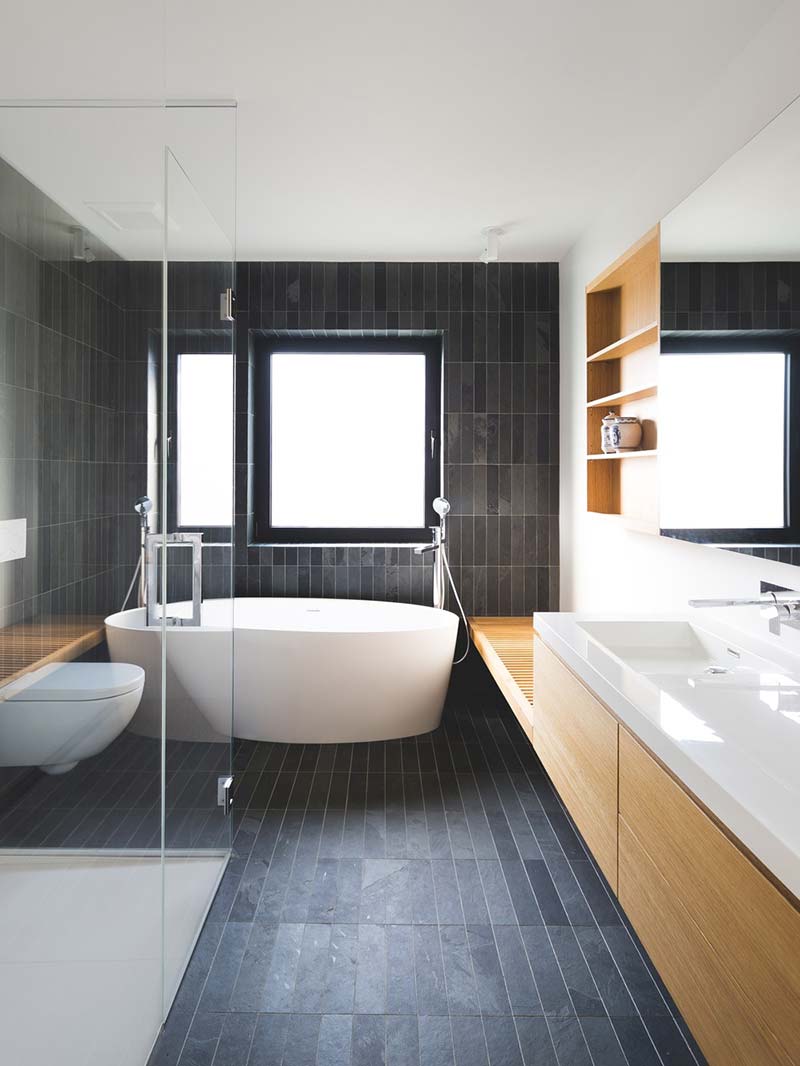 Architects: Natalie Dionne Architecture
Photography: Raphaël Thibodeau