Wander over the foothills of Montreal, Canada, and find yourself immersed in nature along the shoreline of Lac Ouareau, where you will also discover the oh-so-beautiful Chalet La petite soeur.
Surrounded by lush green birch trees in the summer, and a cushion of white snow in the winter, this chalet is nothing short of stunning, and allows for the large family who vacations here to dwell comfortably.
Adding on to the original home through a glass walkway, this extension is a myriad of windows and wood, making for breathtaking views of the outdoors and ample ambiance within.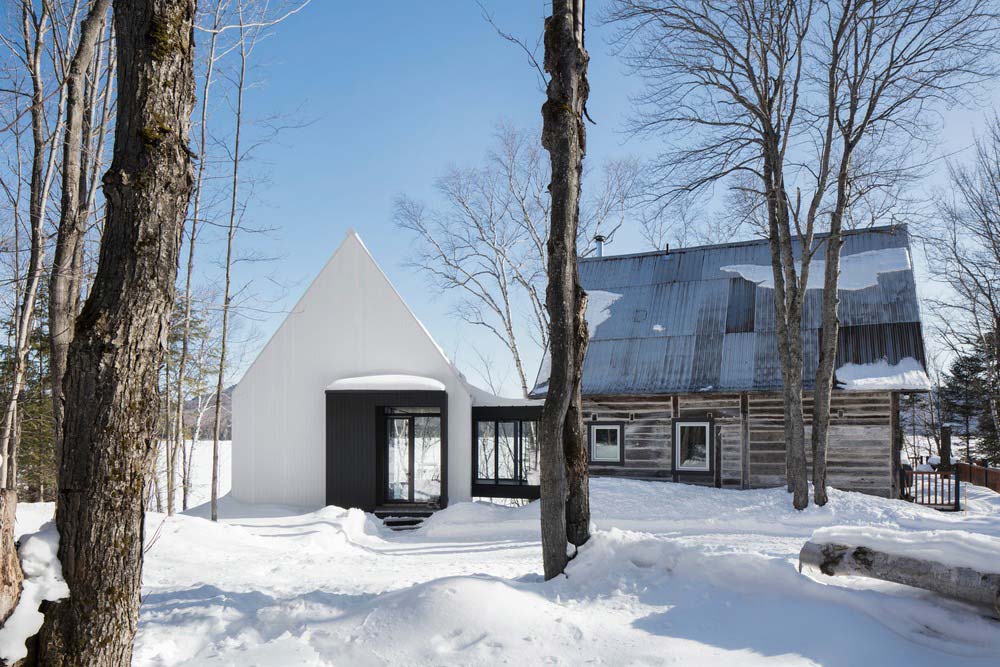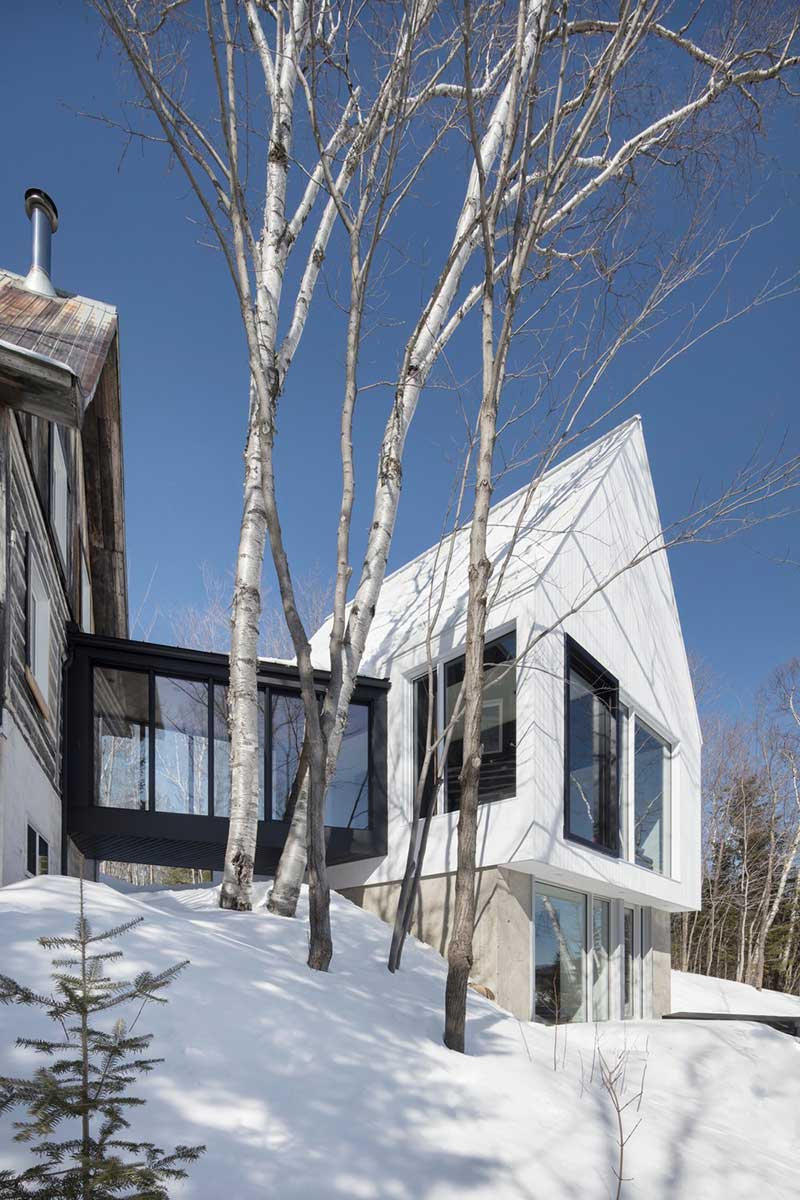 Intended to be a reflection of its sister space, this modern addition is set with an exterior appeal of white washed wood walls, a cement base, and a steel roof – creating an esthetic allure that melds beautifully with the surroundings and compliments the original home perfectly.
Polished concrete floors inside the home also maintain a modern twist to this new addition, while wood elements bring in traditional simplicity. Such wood elements can be seen in the heavy square entrance/exit way to the hall, which almost appears like the framework for an exquisite piece of art, and is truly a divine design element.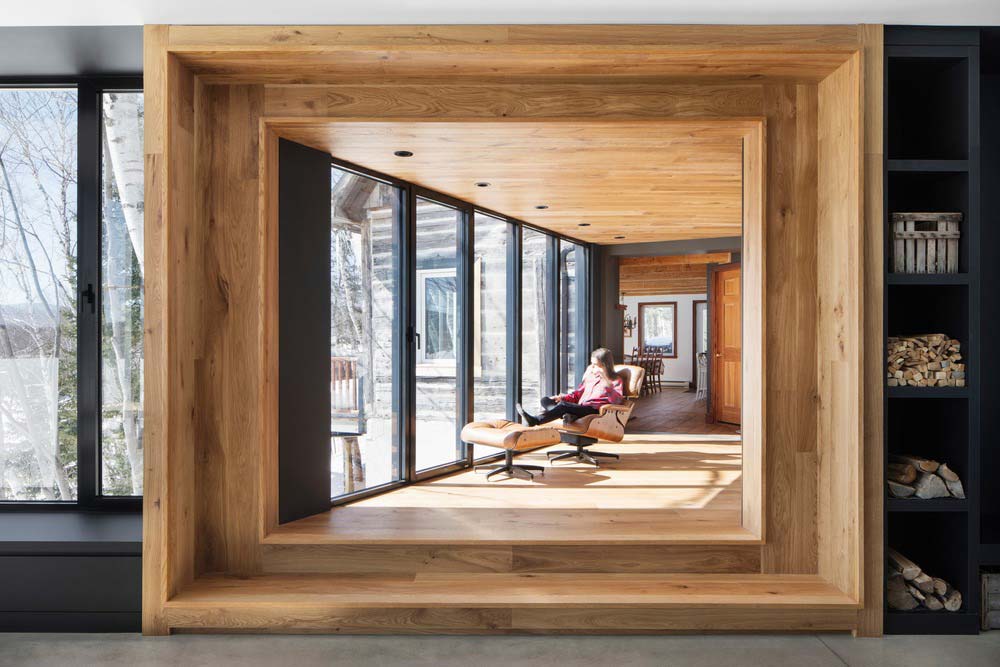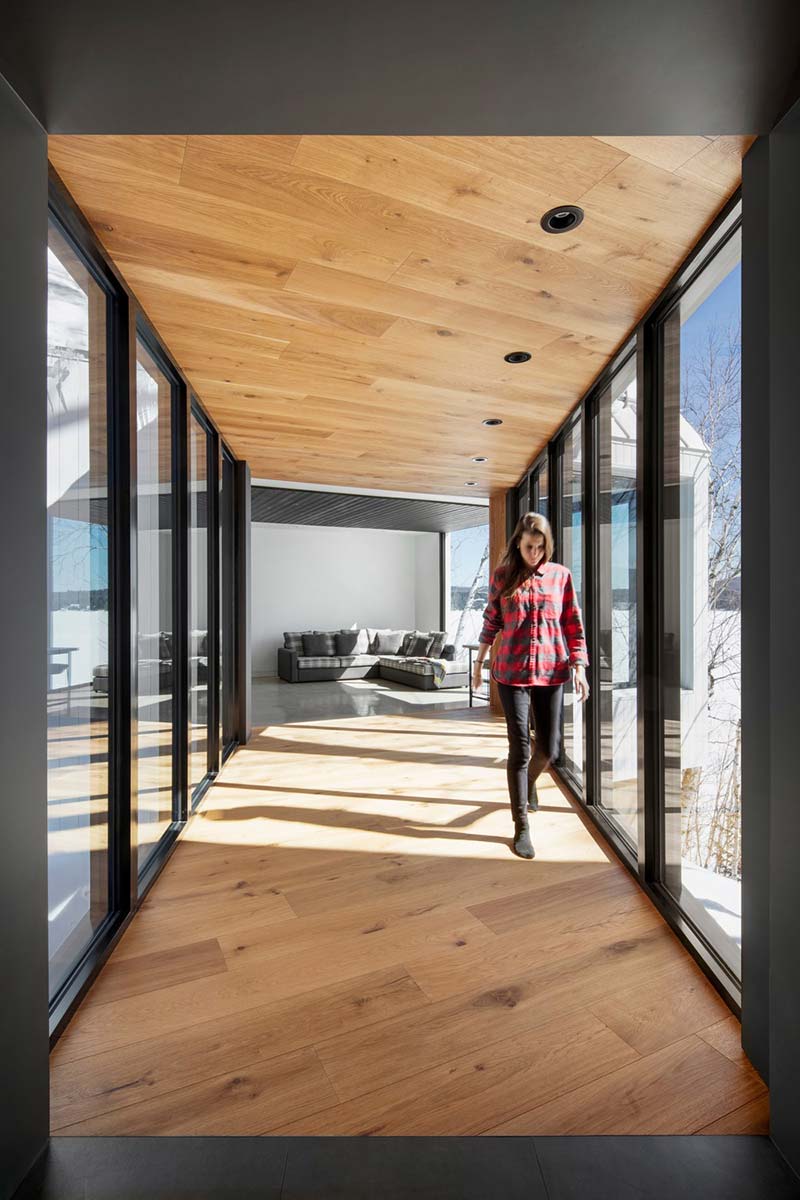 All that being said, the bathroom might very well be my favorite room in the house, offering clean lines, a walk in shower and an unobstructed view of the lake, giving you good reason to roam around in your birthday suit and enjoy …the view!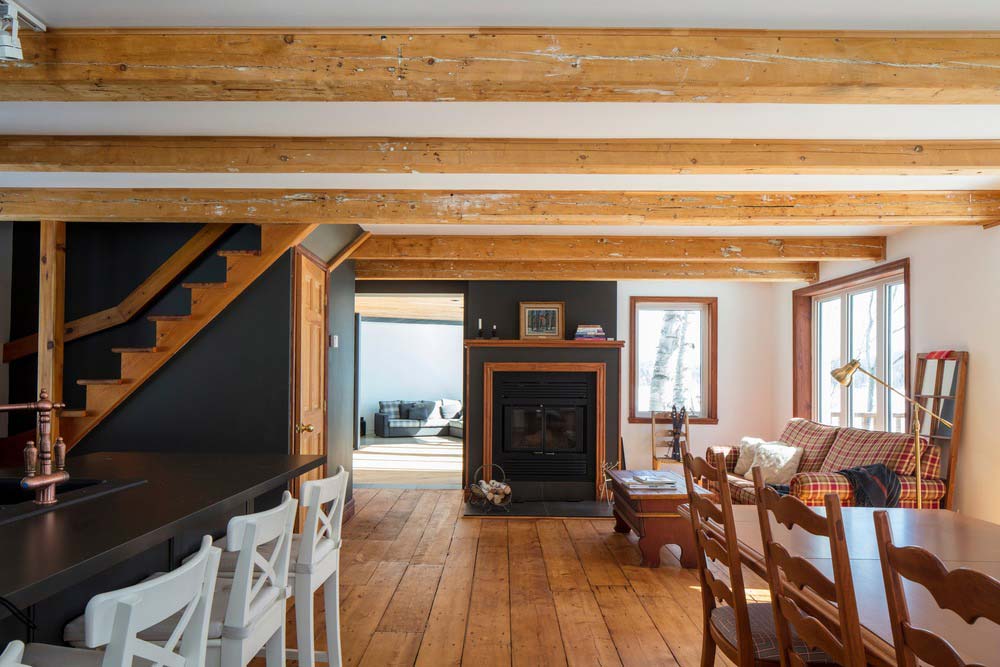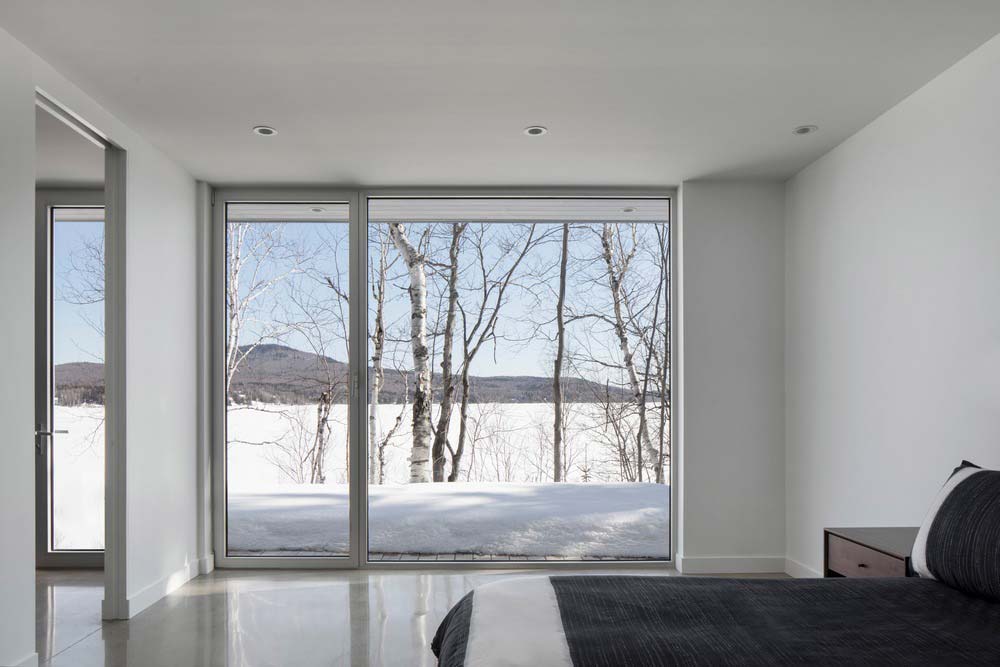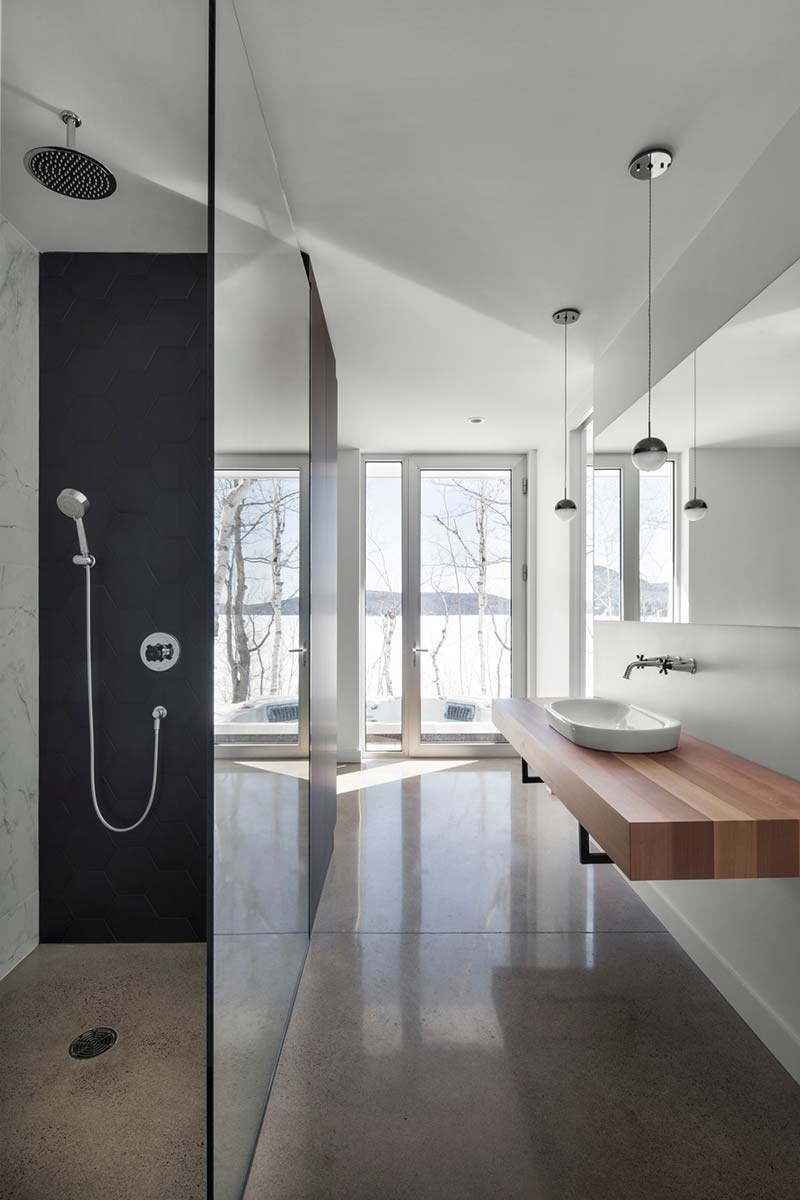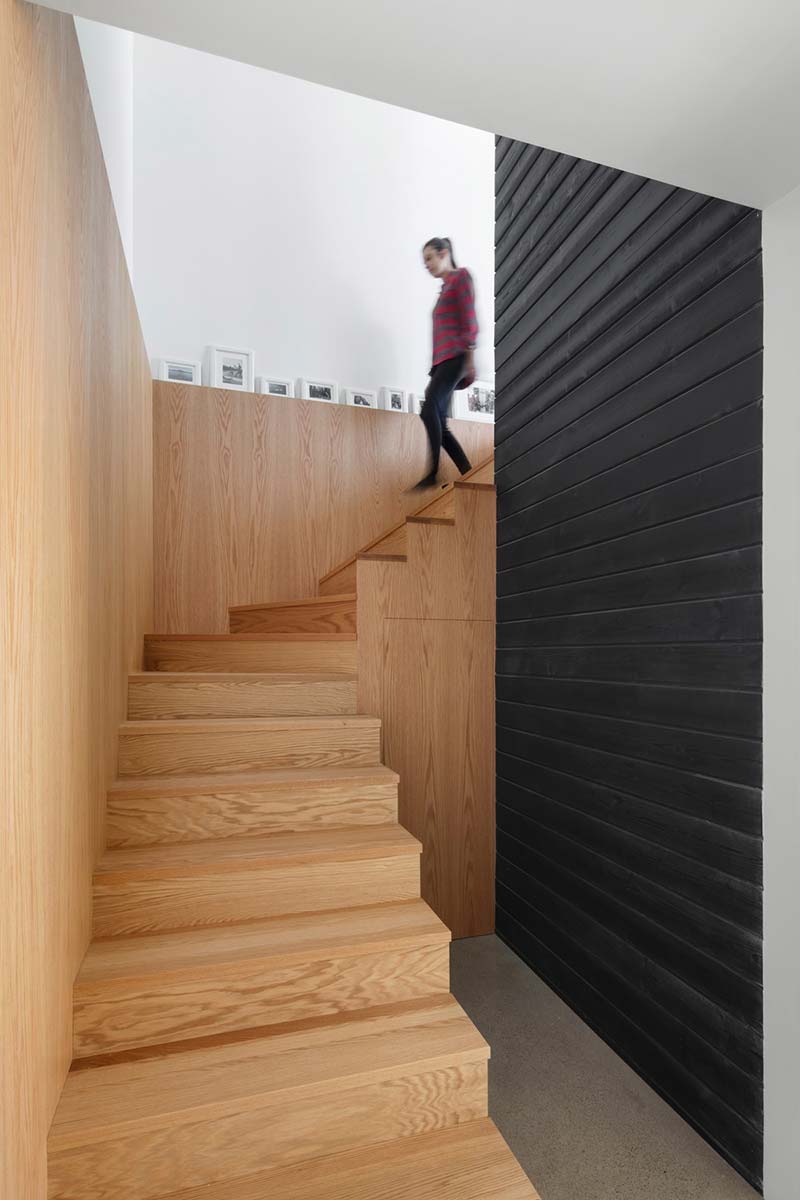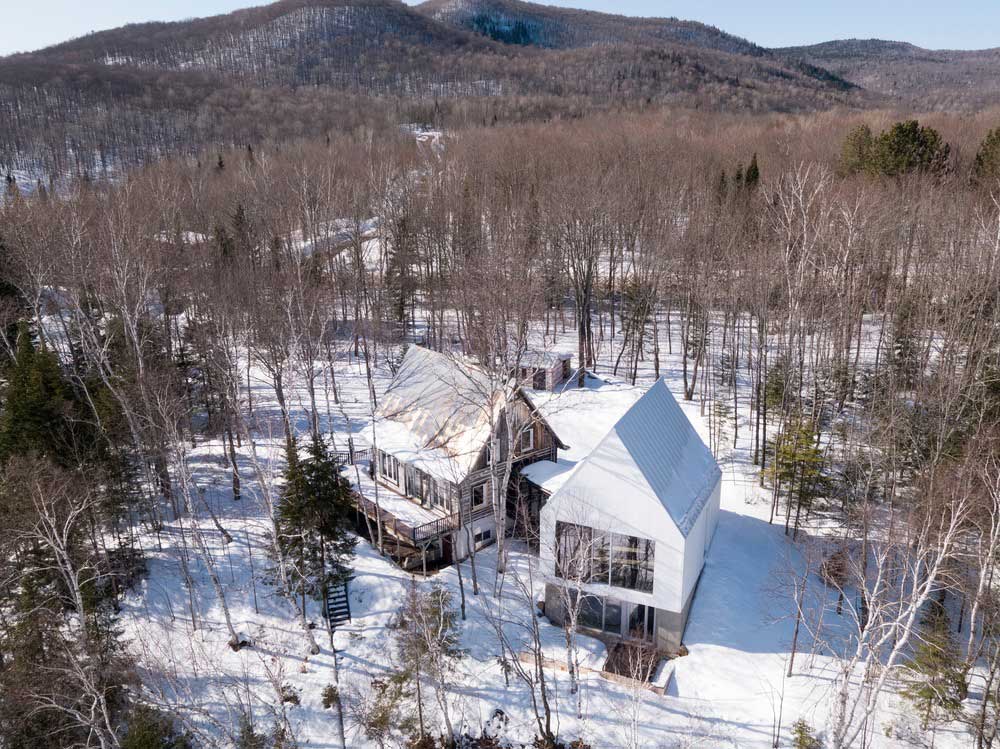 Architects: ACDF Architecture
Photography: Adrien Williams