Holy mishmash perfection Batman; King Bill Residence has turned a homestead into the superhero of living spaces. Combining yurt-style simplicity with an Airstream-esque exterior and modern beauty throughout.
Located out of Fitzroy, Melbourne, this glorious renovation was once comprised of 5 'compartments' built in the 1850s. All of which are now consolidated, fixed with a corridor that brings the original space into the other newly developed areas of the home, including the kitchen, living and dining room.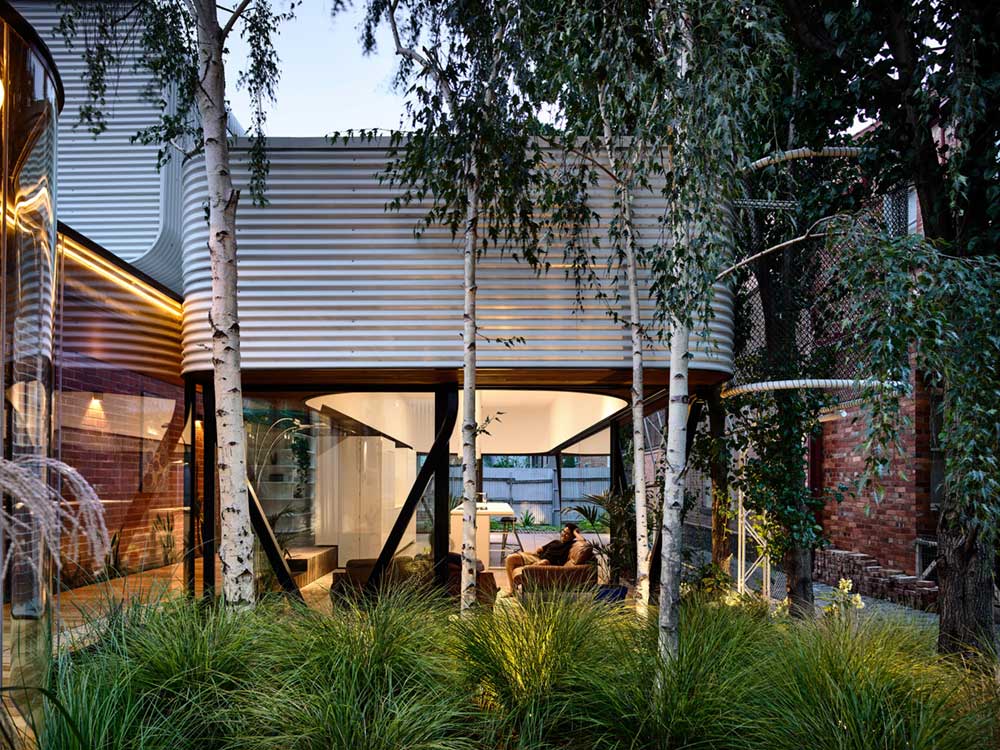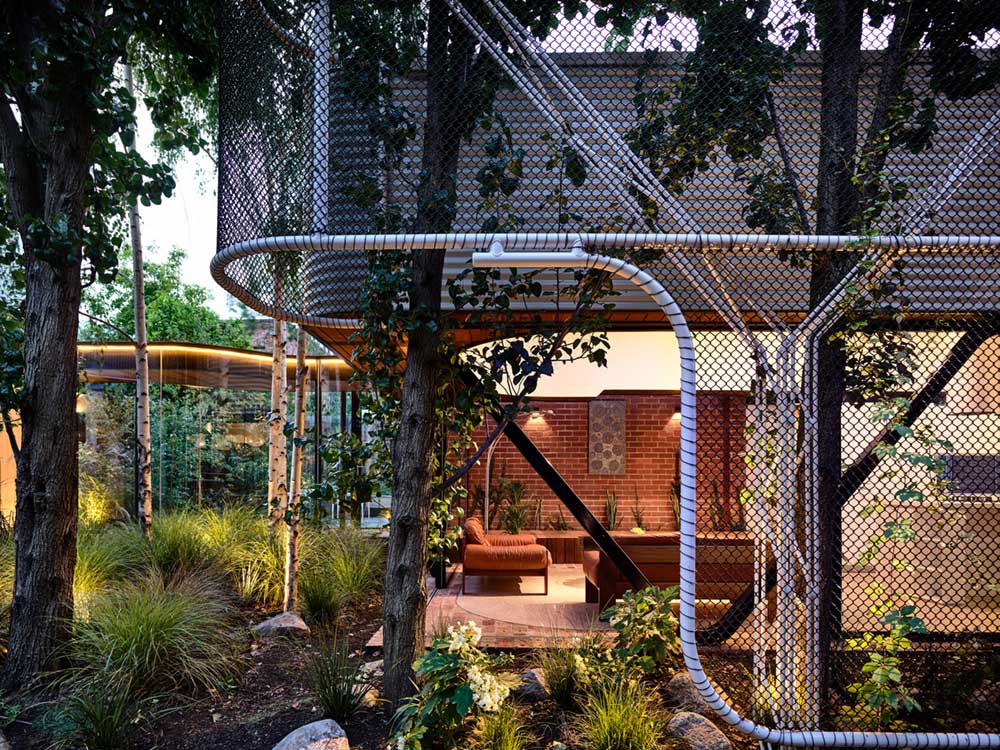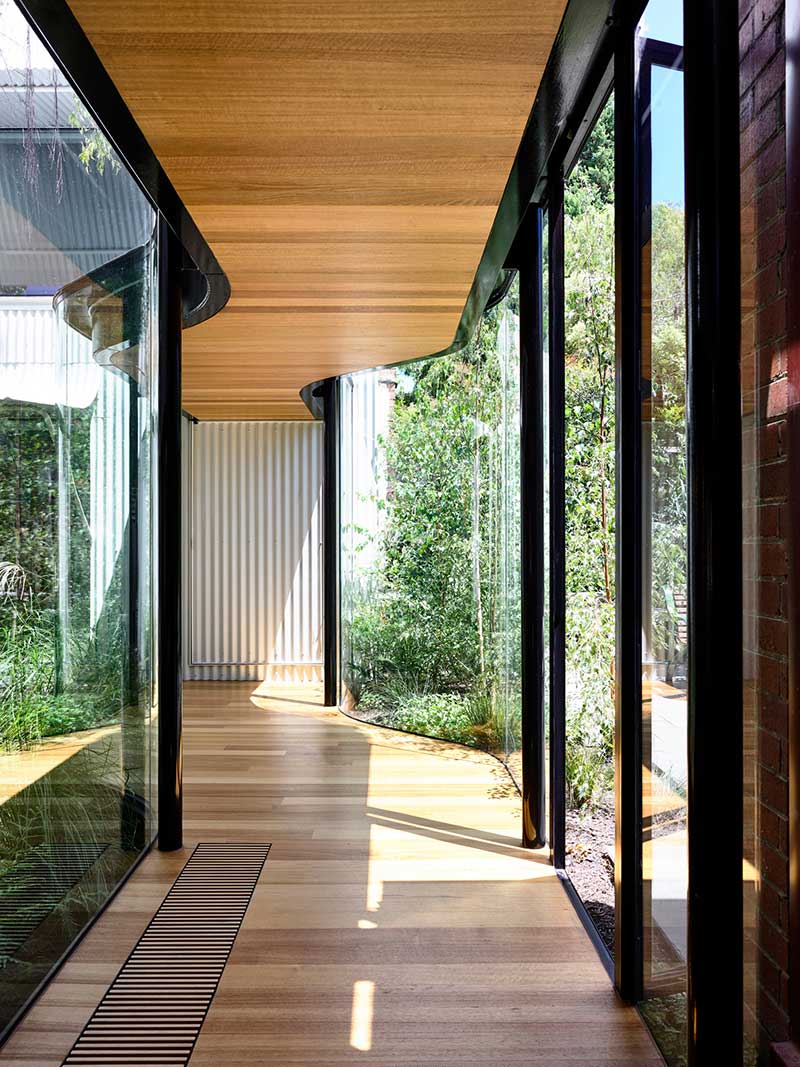 Within this space you will find original brick walls, a fireplace and timber beams, while new additions – such as a master bedroom found atop a spiral staircase set next to a netted "sitting area", and a turf-grass stairway leading to an office framed in wood.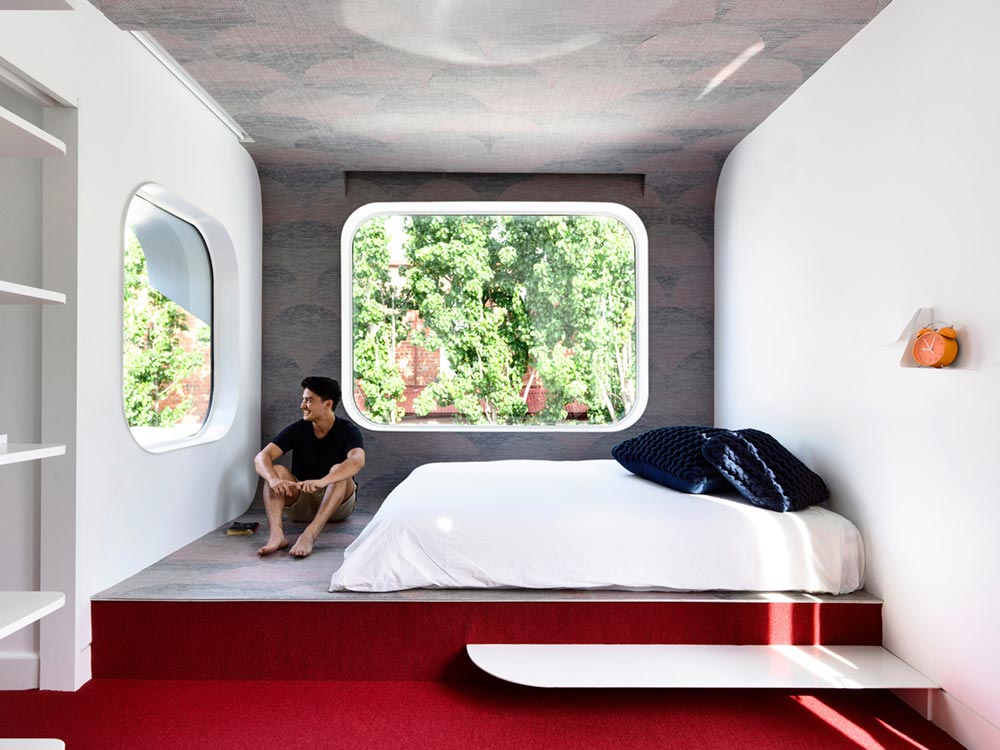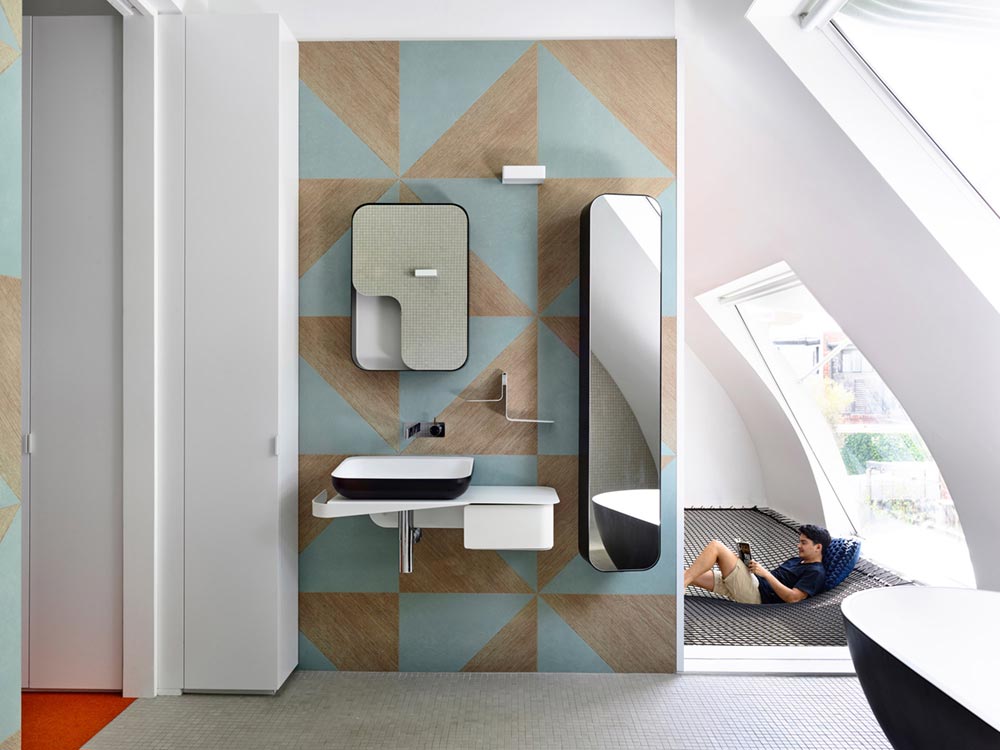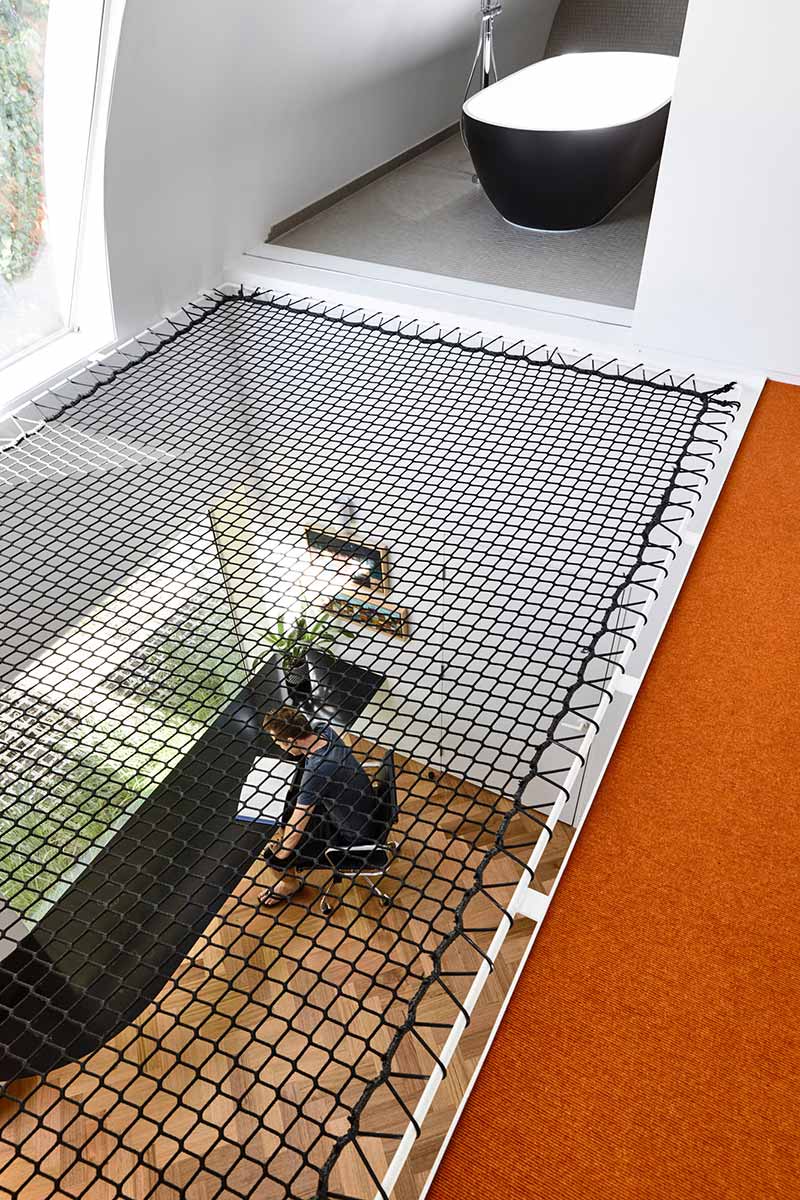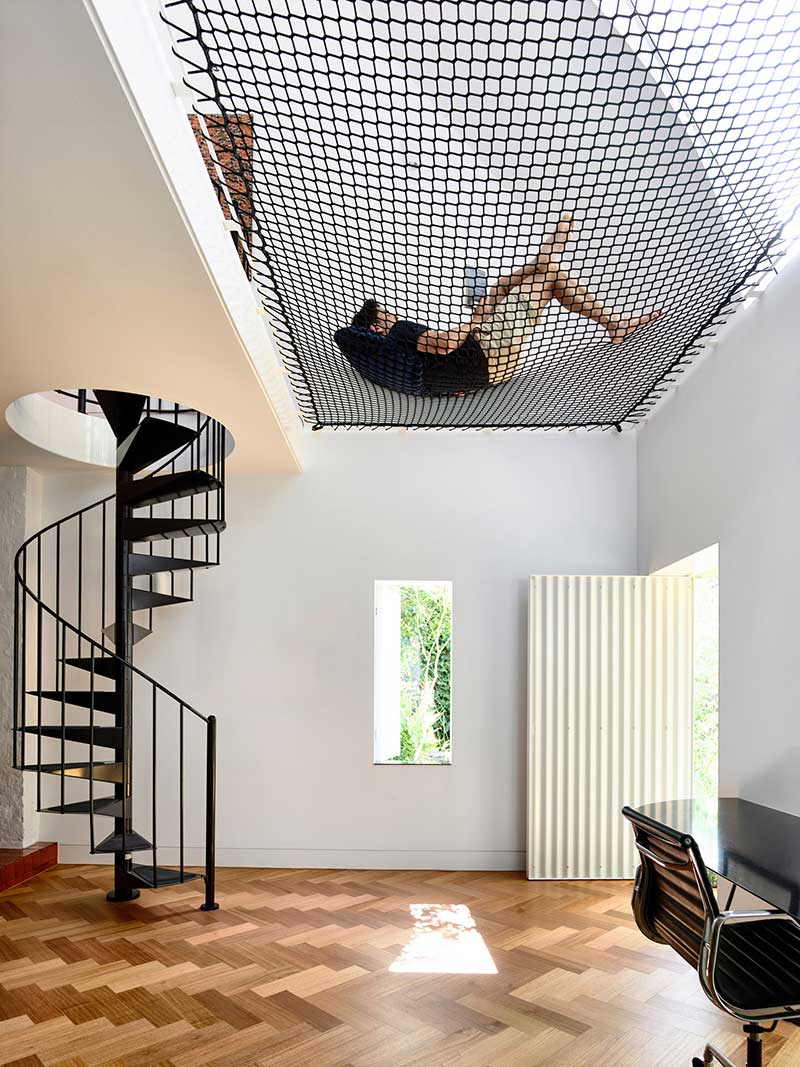 The kitchen is the center-point of the home, which is wrapped in windows, white cabinetry and an island, all opening up to a garden area beyond its walls.
This super-creative home delivers curved corrugated metal, internal walls and concrete slabs, with a raised walkway that doubles as a sitting area for a study space, which can be found by sliding away the wall and perching yourself on the floors edge; as cool as it is stunning.
There is literally so much going on in this home that words fail to portray what the images themselves can convey – so scroll away (poetry unintended).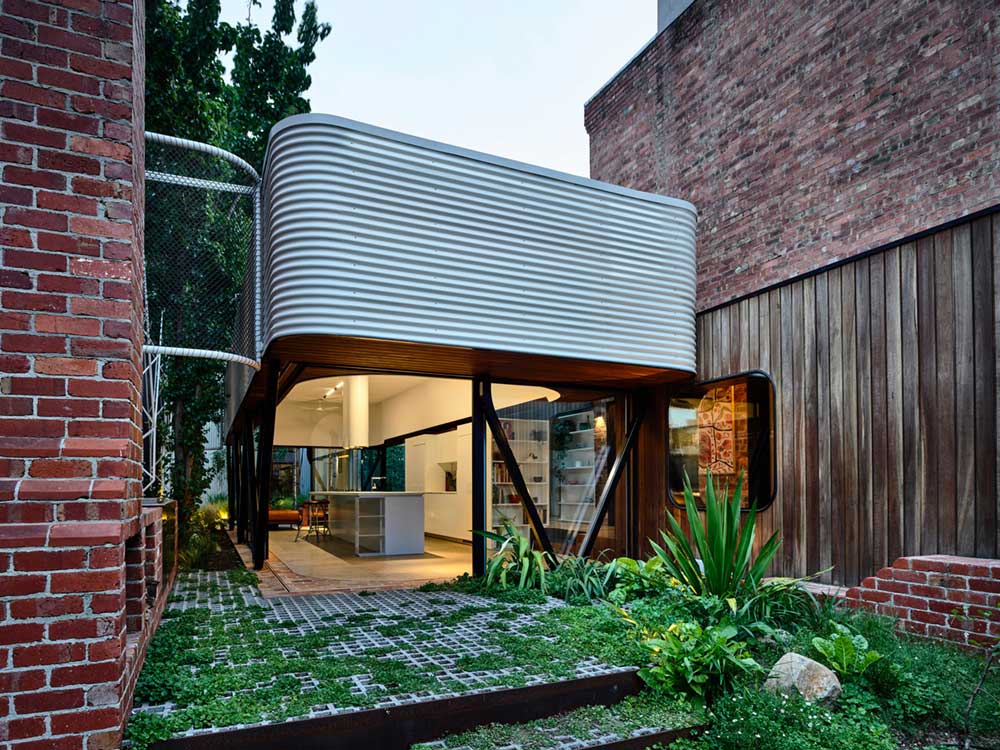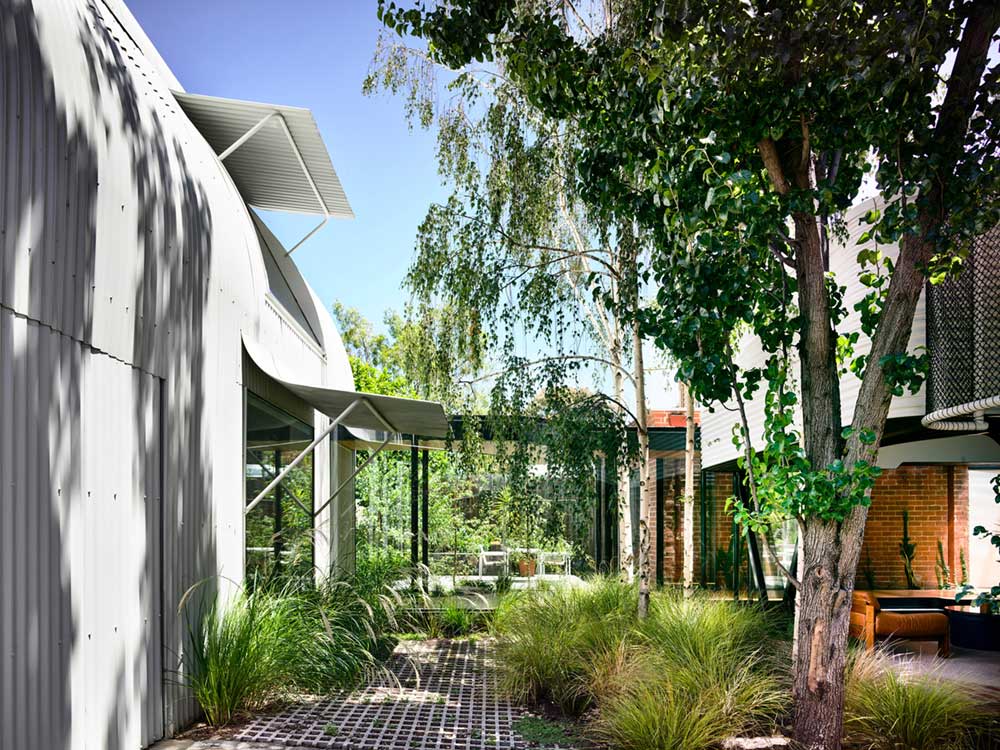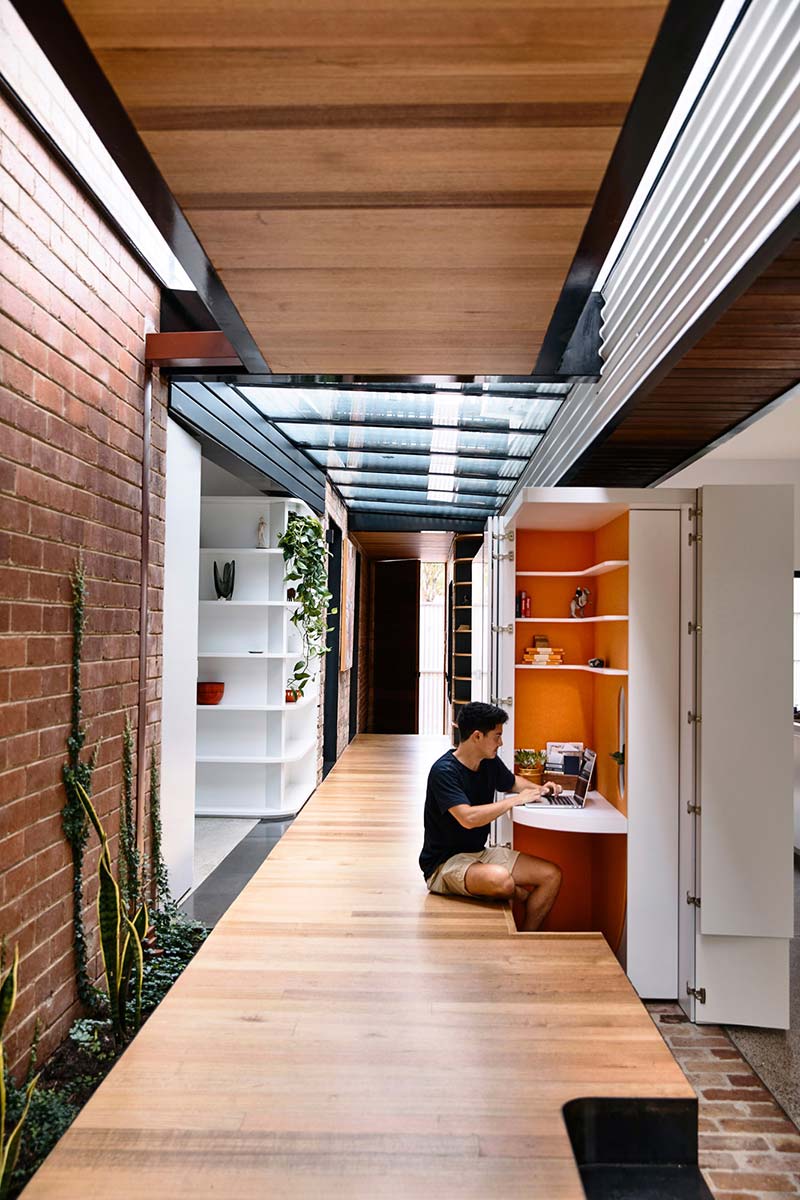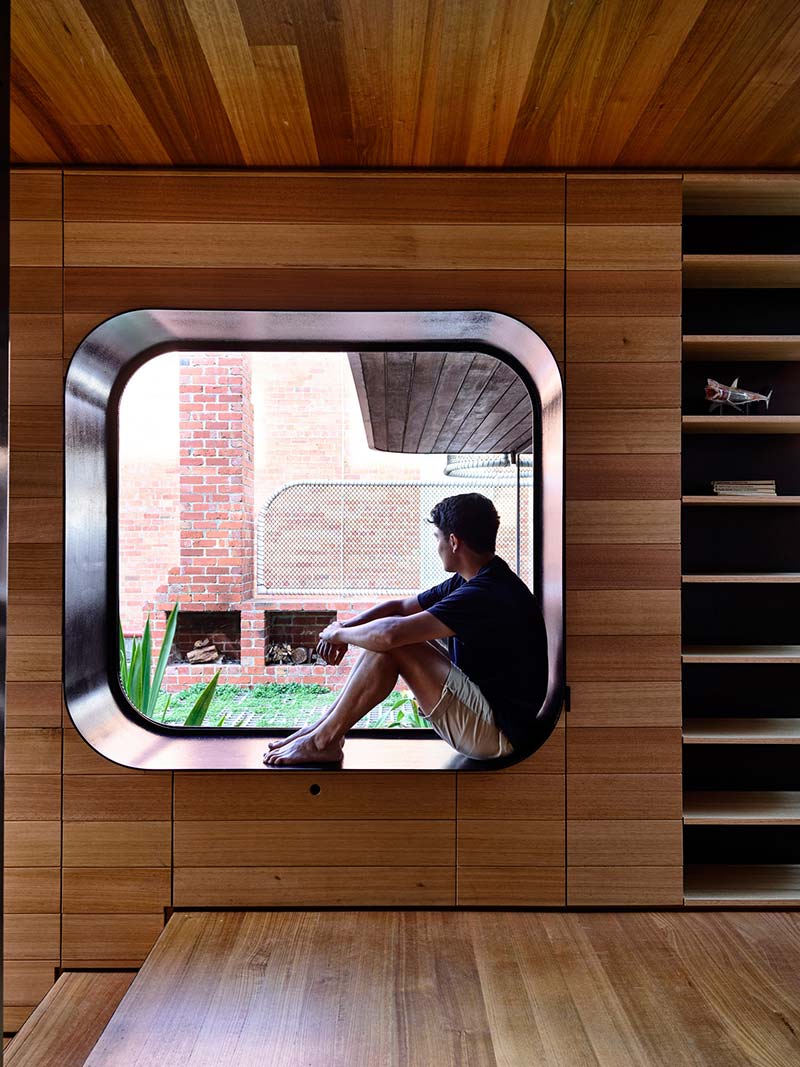 Architects: Austin Maynard Architects
Photography courtesy of Austin Maynard Architects