This wonderful home extension is actually an artist's studio. It's perched atop a hillside edge, hovering above Lake Deauville within the Laurentian mountains of Montreal, Canada, and is a delight inside and out.
Part garage, part art studio, part mezzanine, and spanning over 5000 square feet, it is the studio itself that hovers on top of inclined columns, creating an epic view and truly inspired space to create, while maintaining an open space in which to "do art".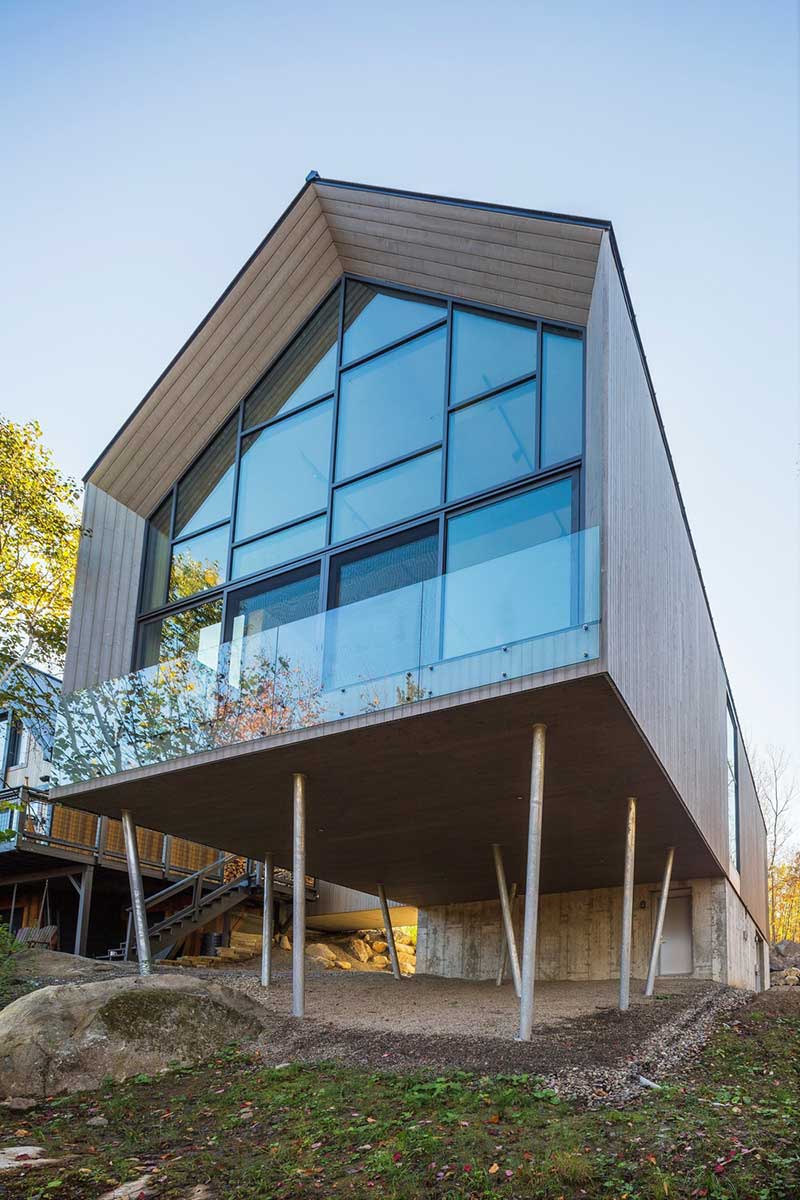 Floating stairs lead to the mezzanine above the art studio, which allows for a retreat, as needed, on the comfortable seating options set on polished concrete and offering yet another breathtaking view.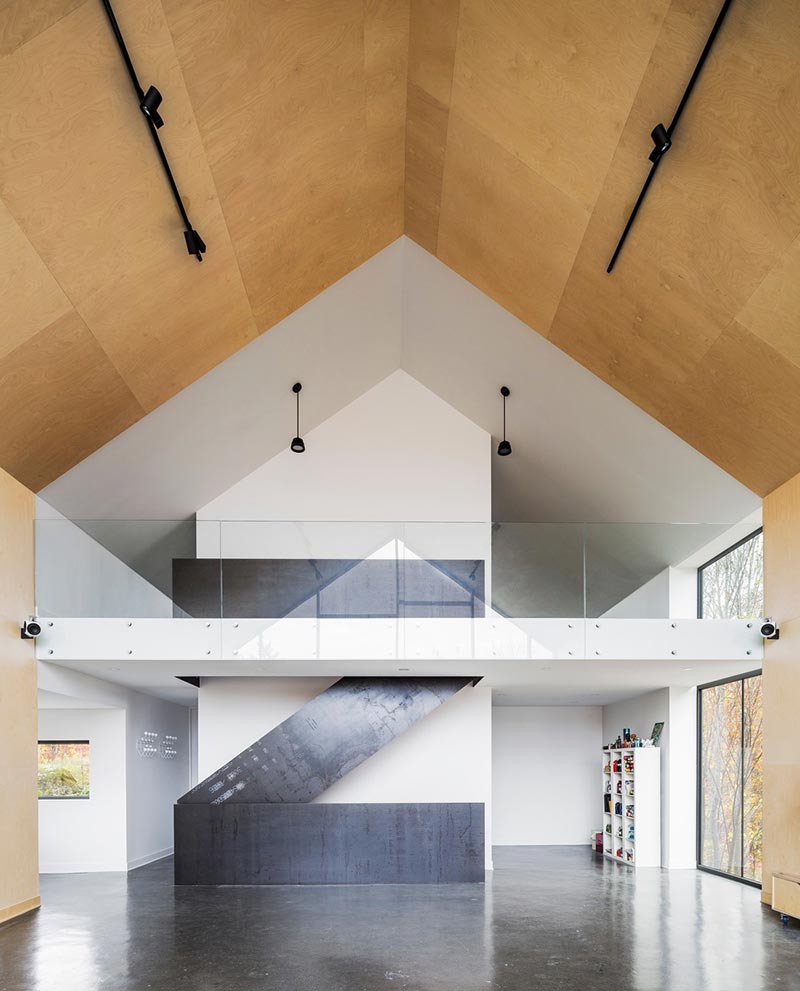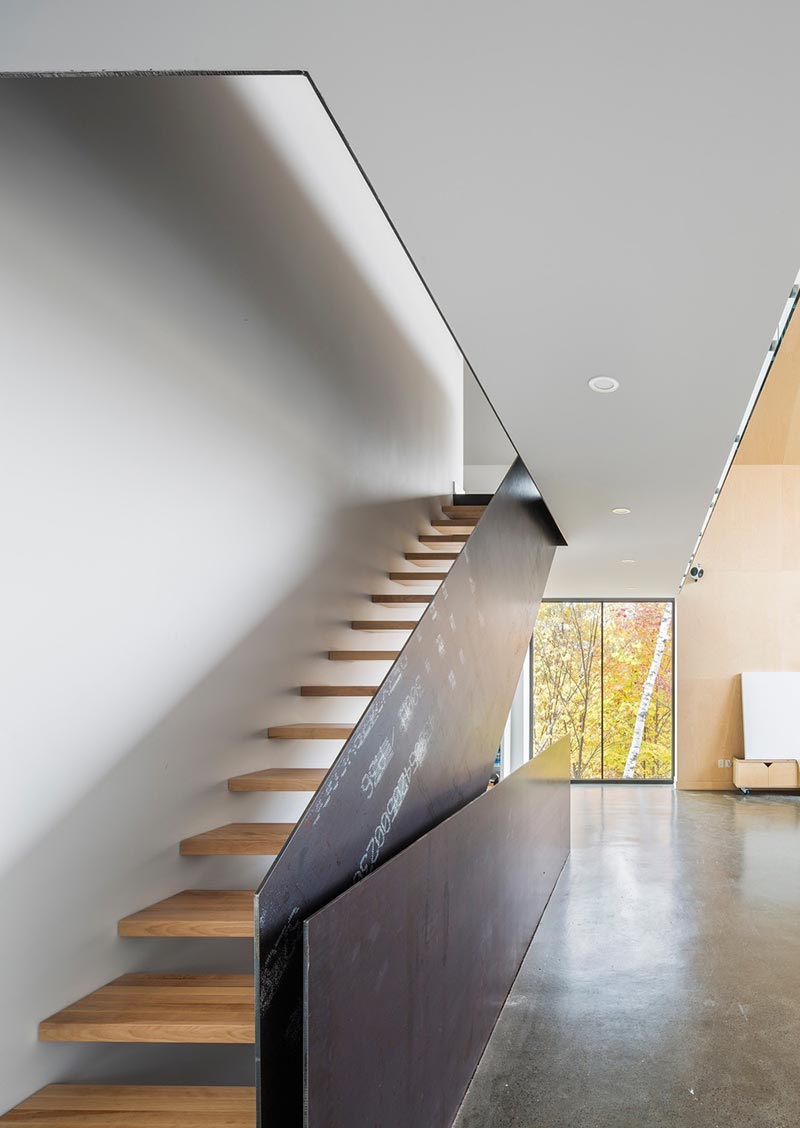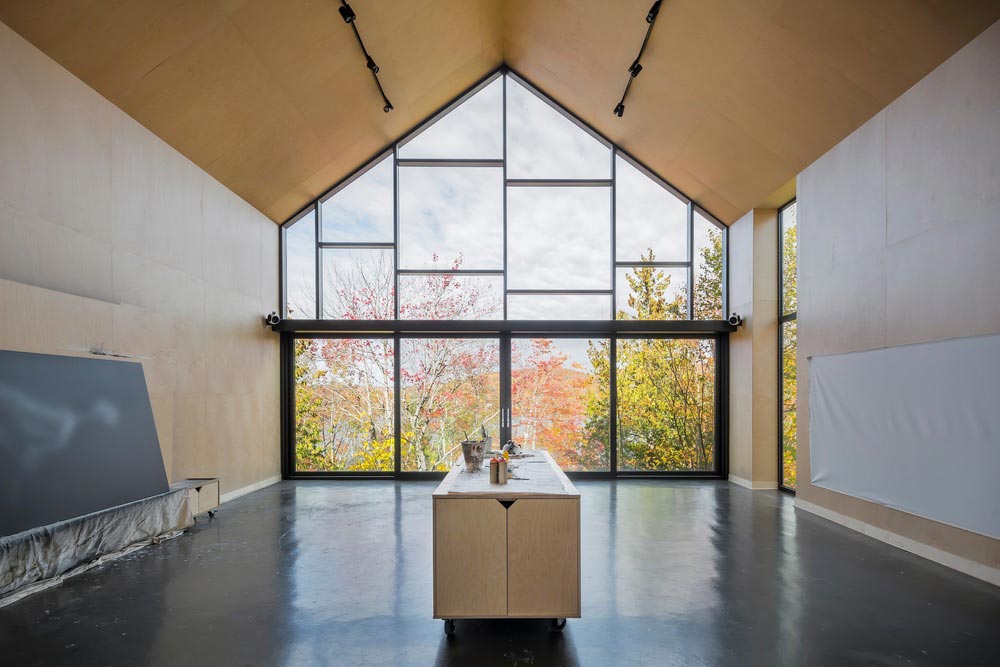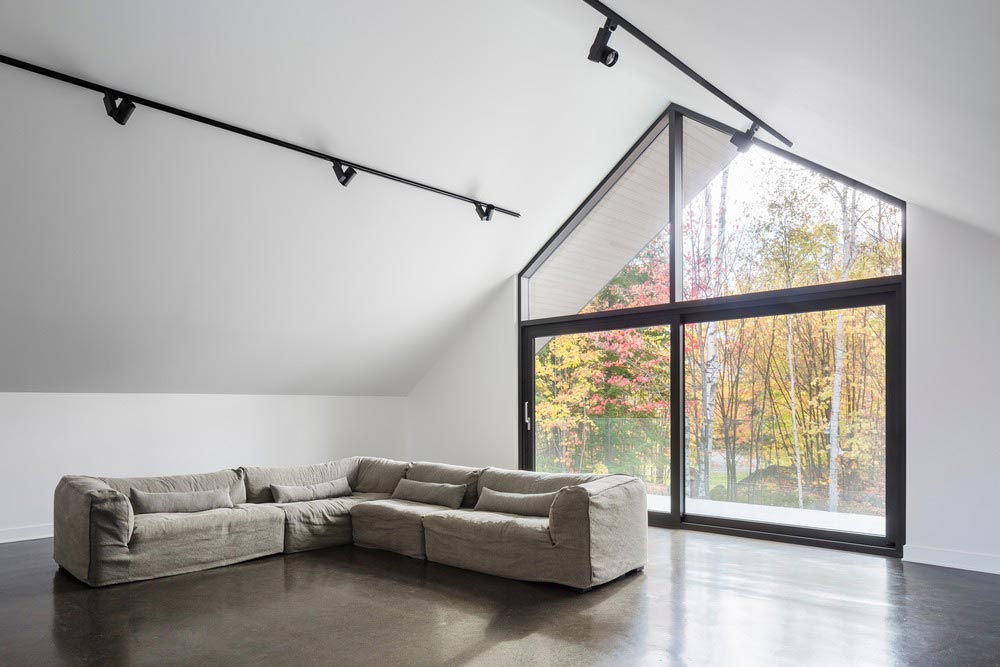 Alternately, clamber up the ladder set behind the TV on the mezzanine floor, and discover another nook in which to "hold down the fort" as you (or your inner child) see(s) fit.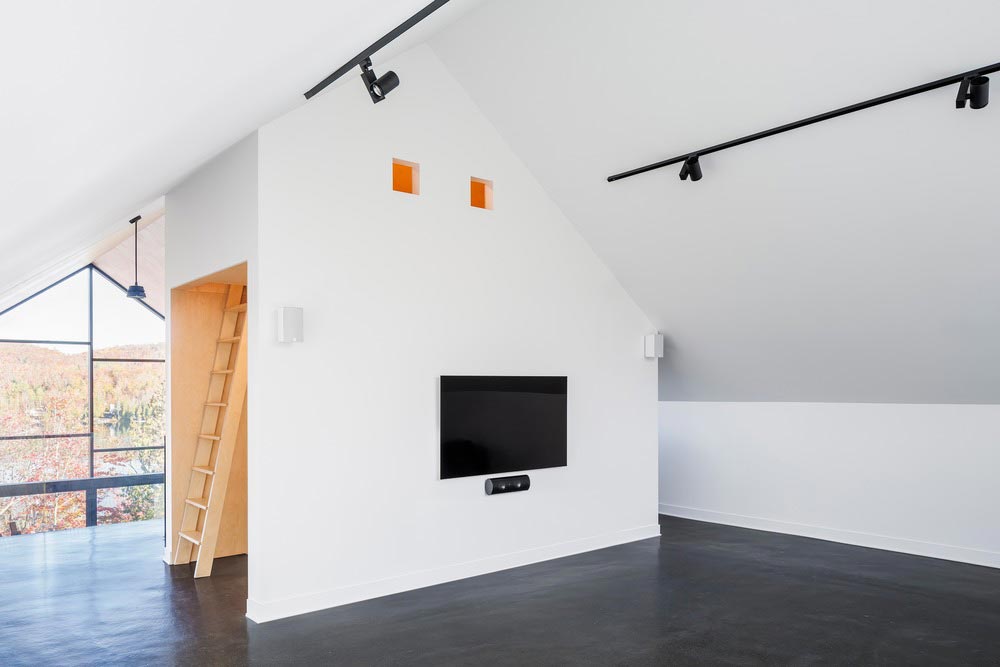 Light interior timber, weathered exterior grey wood, dark metal and ample glass all come together to create a place in which to express oneself, with enough freedom to do so, yet enough focal points to stay on task.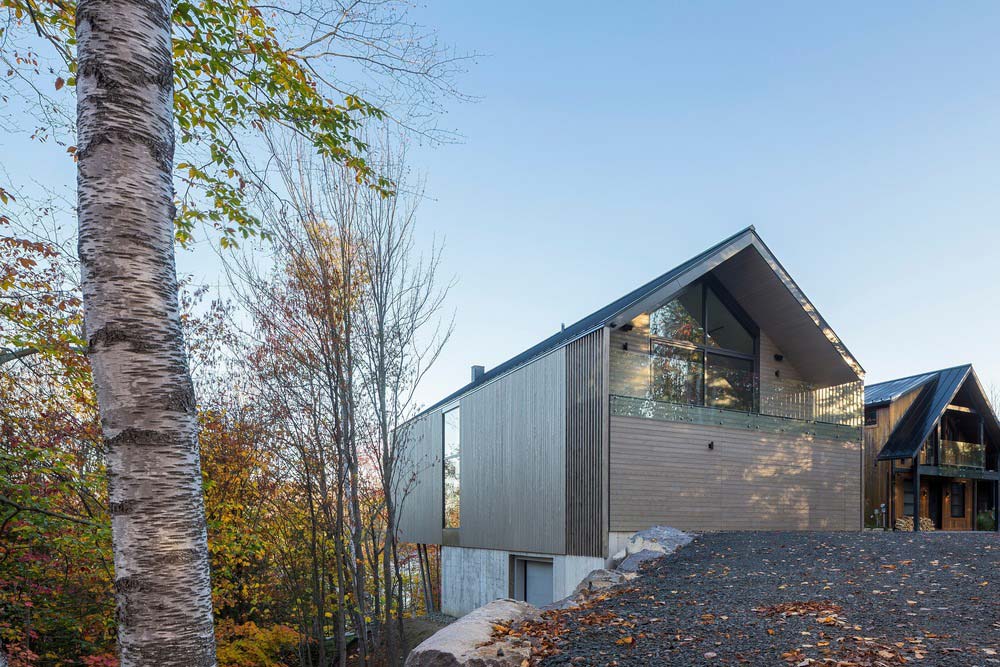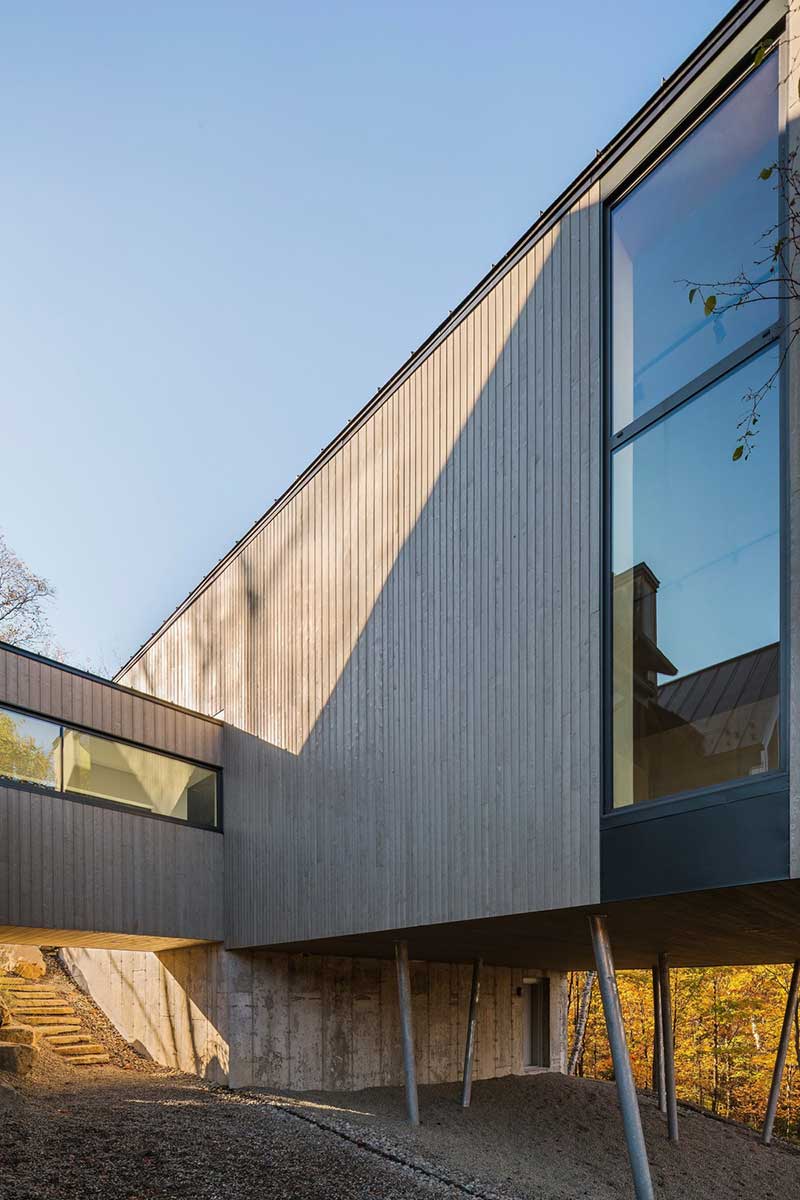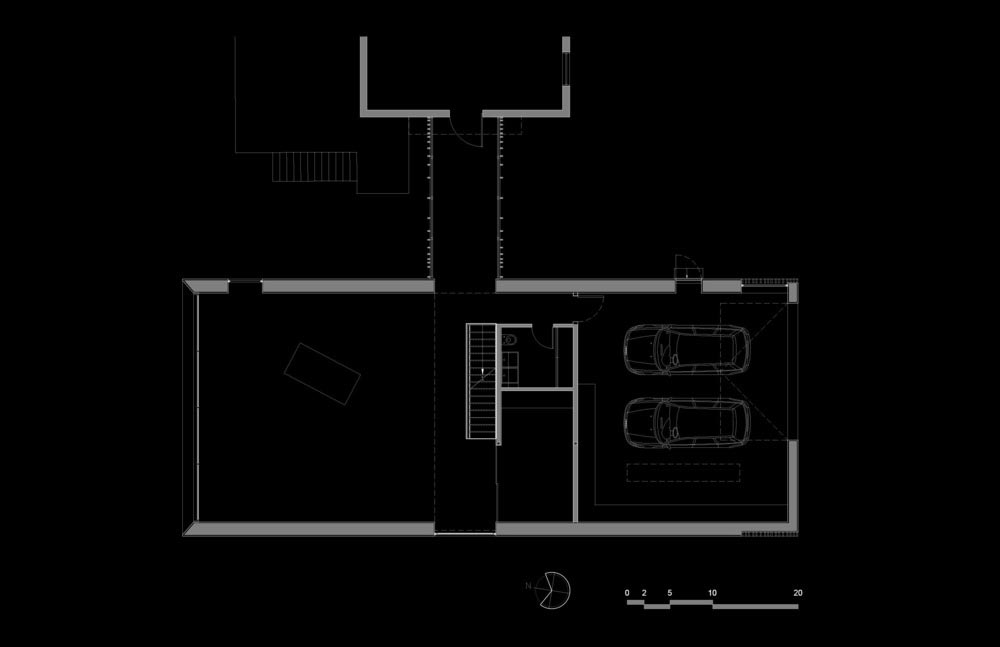 Architects: MU Architecture
Photography: Ulysse Lemerise Bouchard