Sprawled over 1500 square feet, the Hillcrest House extension is a light, bright breath of fresh air that nestles perfectly next to an original 1916 red brick home.
Added on as a main living area for the family who calls this house home, this new addition brings about wide-open spaces, floor to ceiling windows that reach end-to-end amidst the dining, kitchen and living room, along with white walls and cabinets to keep the space simplistically comfortable.
Set to the back of the home, the extension also opens up onto a spacious backyard, set in full view through the aforementioned windows, and offering both natural light as well as easy access to muck about any season of the year.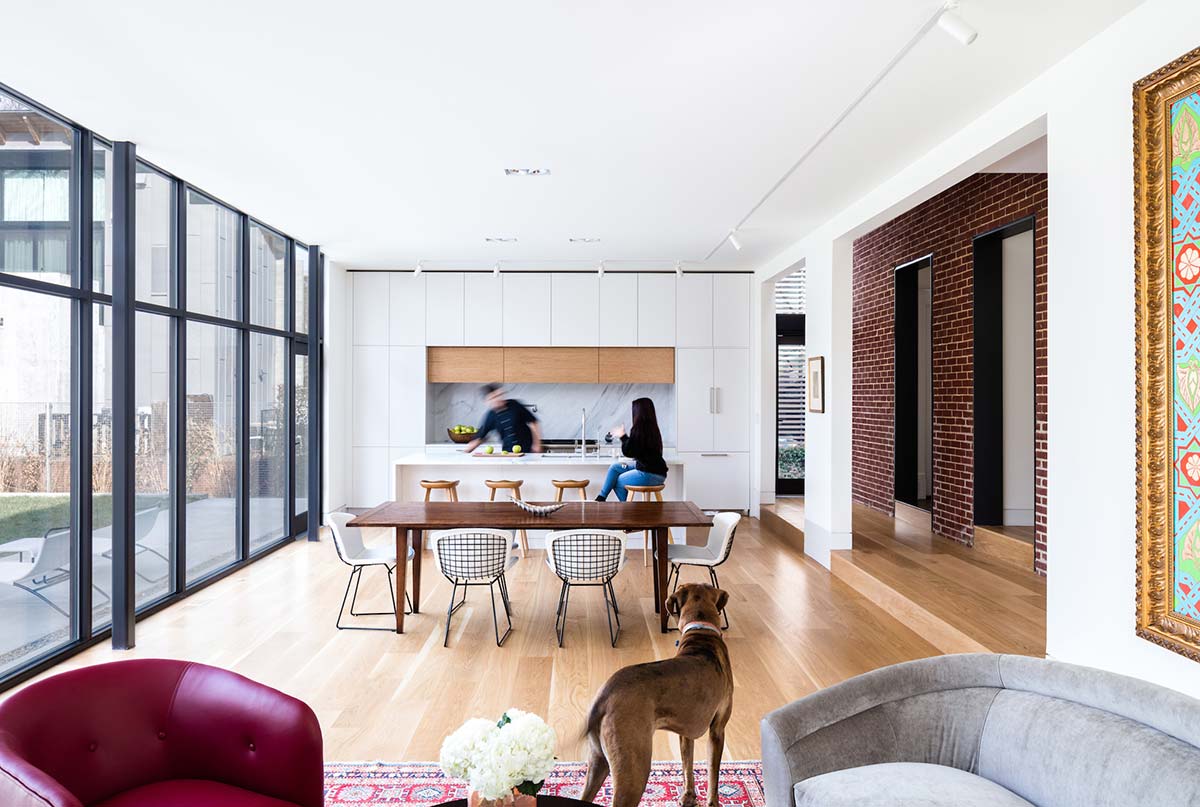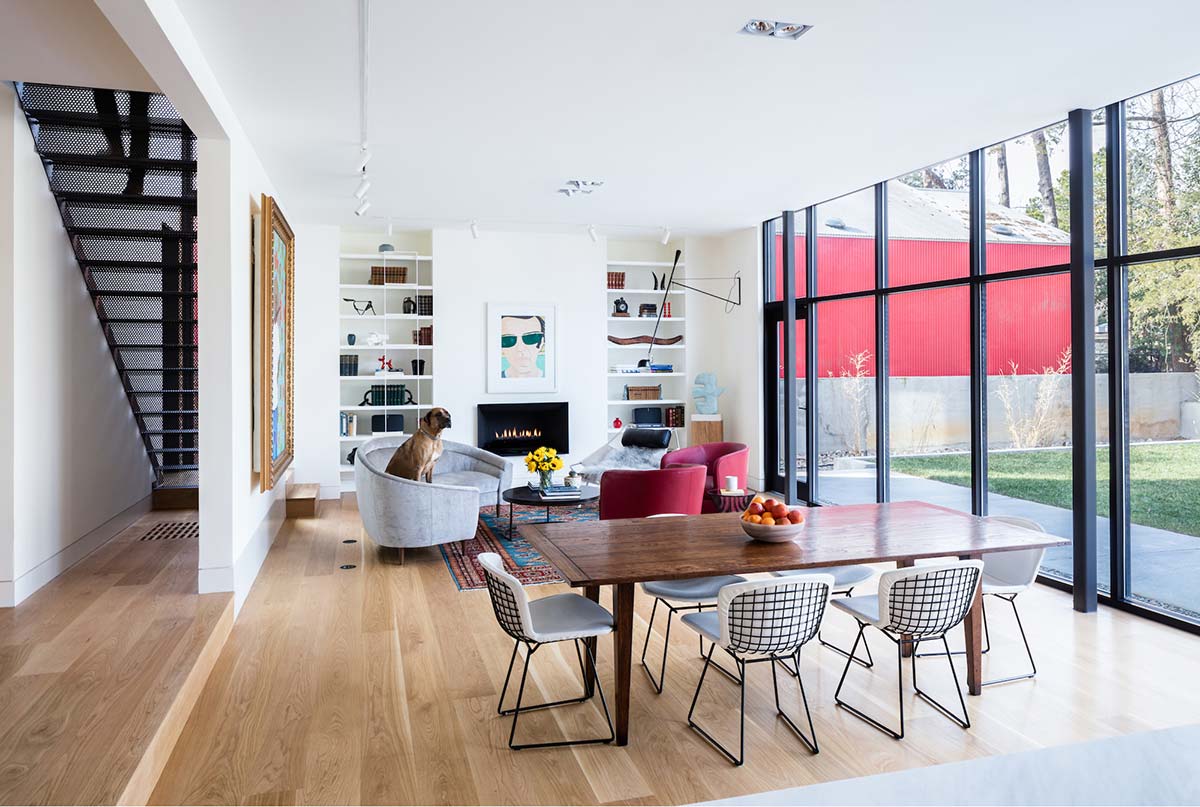 Modern steel and traditional wood set the tone for the exterior, coming together beautifully with the original Georgian brick house, while keeping with the durable nature of both spaces.
Brick meets a sea of white where old and new join, set against wooden floors, a see-through mesh style floating staircase, simple furnishings and colorful accents, all join forces to create endless charm and inspiration throughout.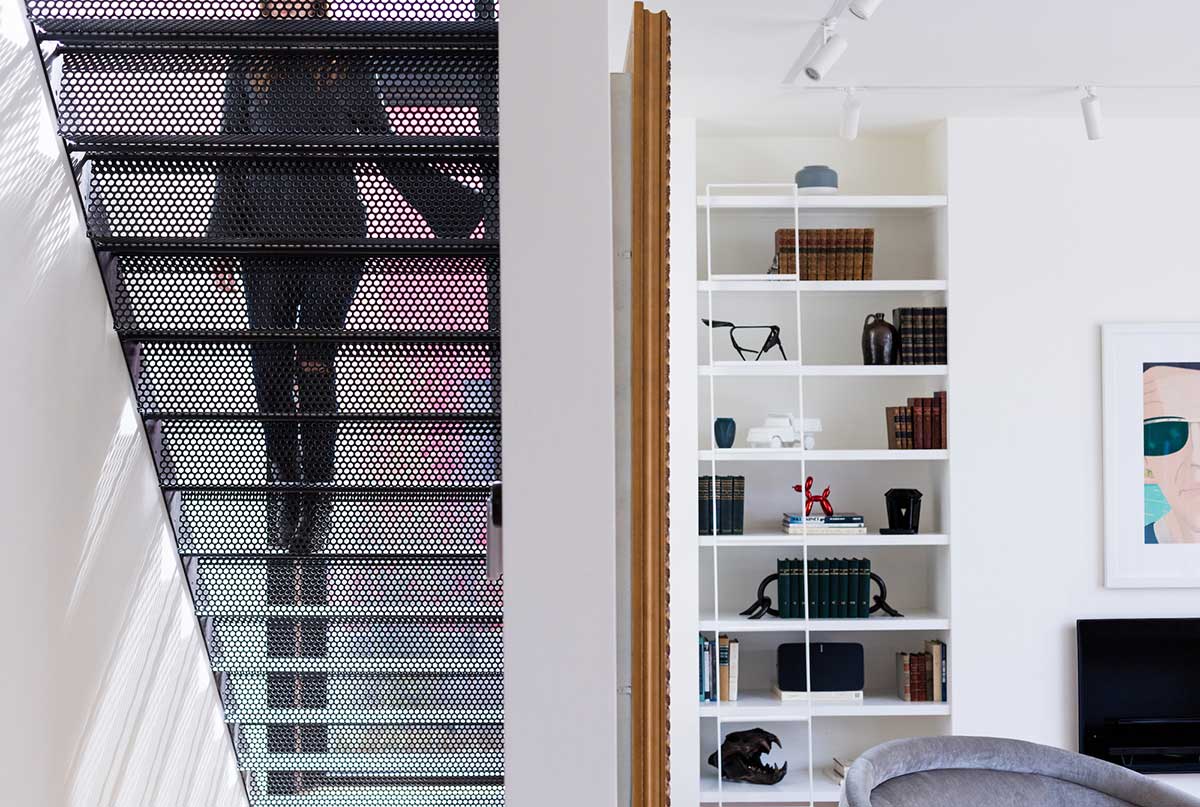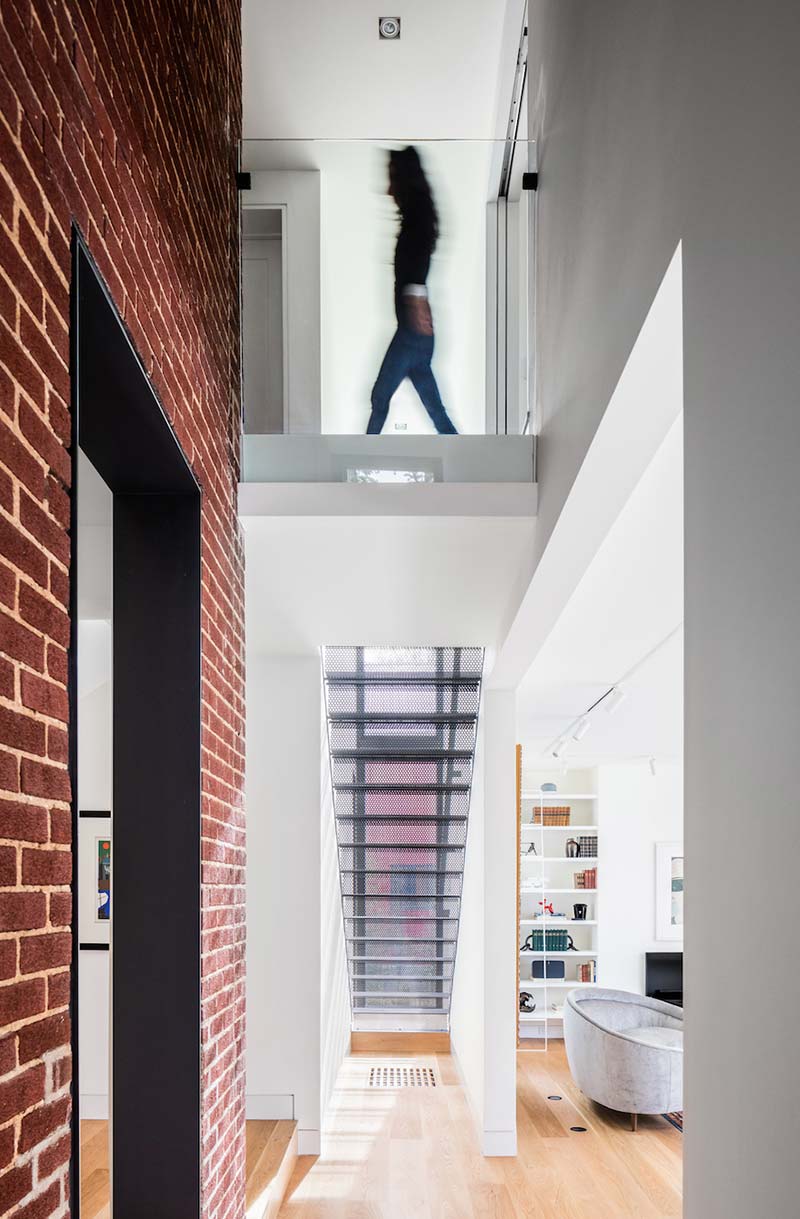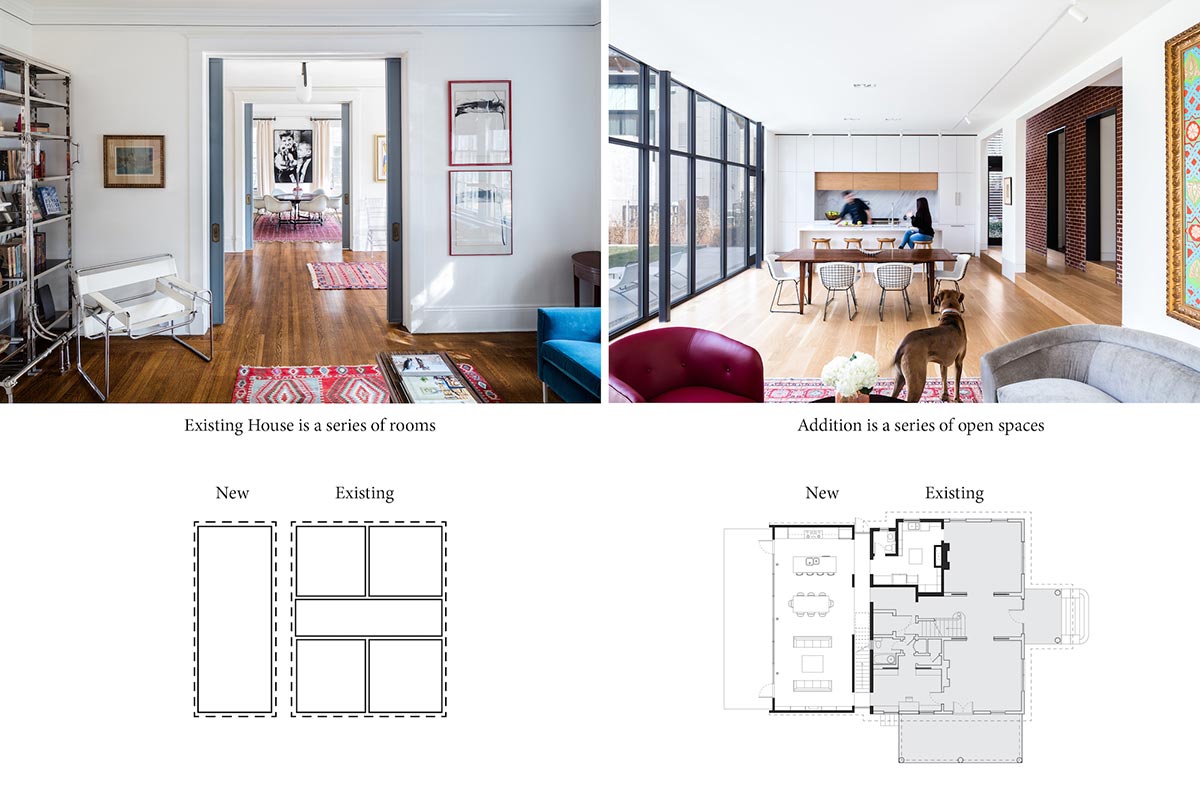 Architects: Tonic Design
Photography: Keith Isaacs, Raleigh, NC