The visual tranquility of this new glass home extension in the south of France is breathtaking; somehow having created a structure, placed it within nature, while making it appear as though nature was placed within it.
Taking full advantage of the surrounding scenery, this glass home is just a stones throw away from a public park, and, of course its own immediate lush landscape.
Creating intimate spaces within each room, none of the living areas seems squared off in a traditional sense, rather – with the floor-to-ceiling windows throughout this home, each space feels robust with openness while simultaneously cozy.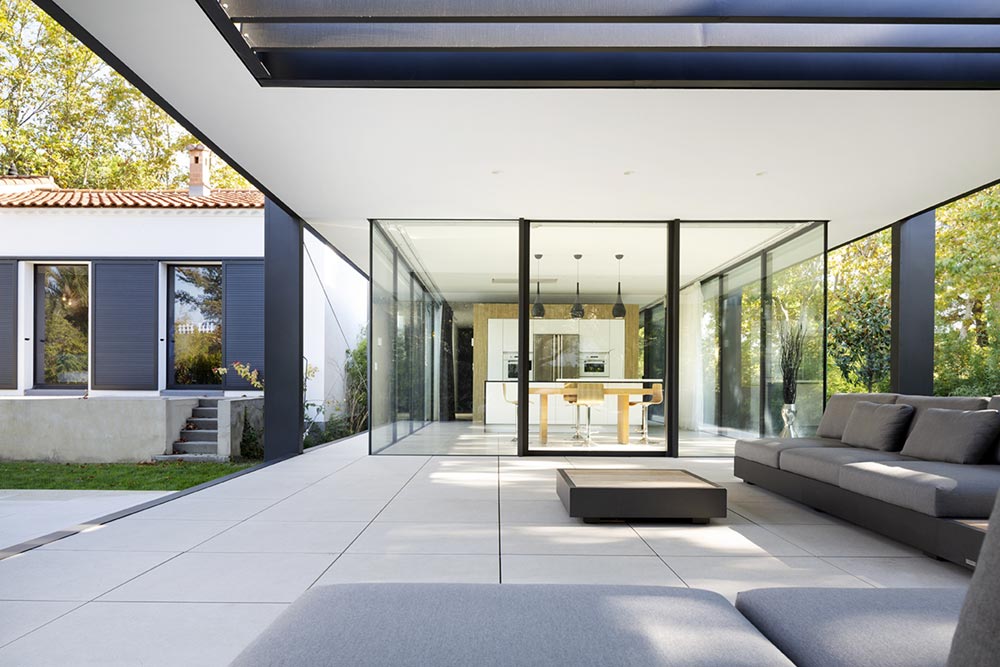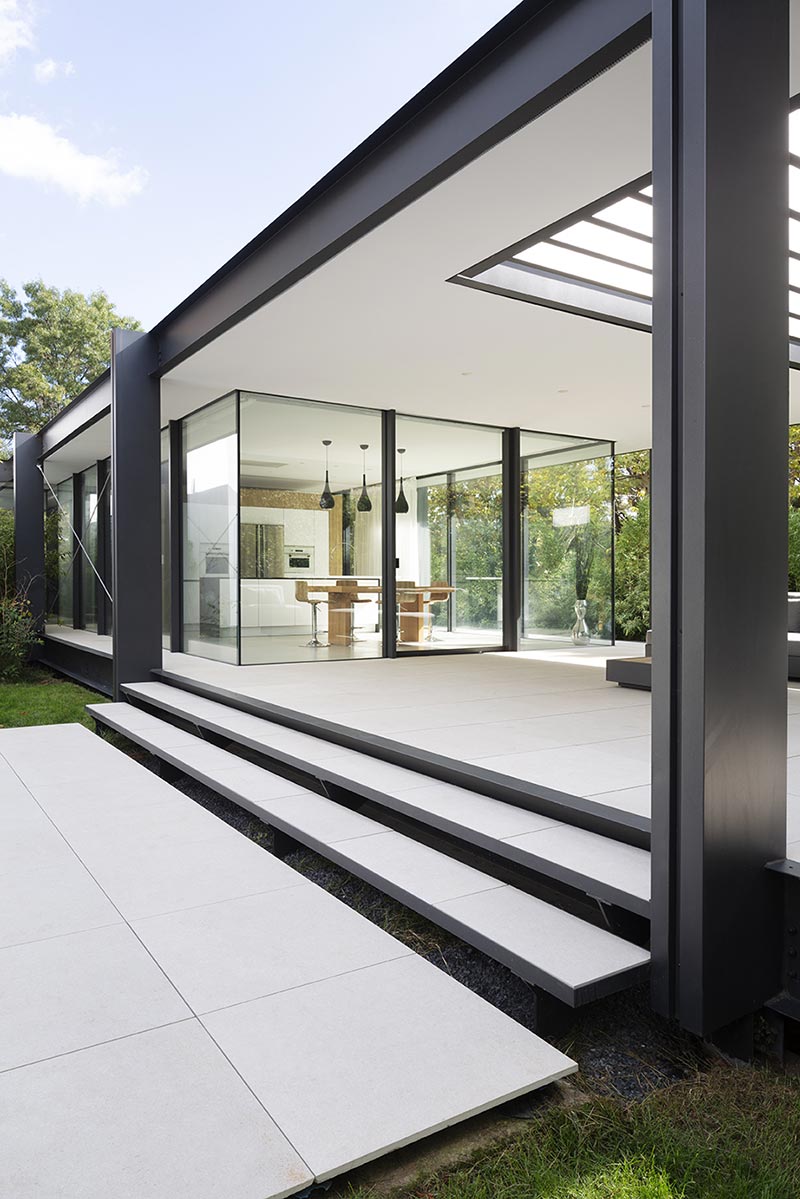 Providing a spacious pool and outdoor lounge area offset from the dining room and kitchen, the new addition extends its livable footprint beautifully, while the black metal frame that encases the home offers an aesthetically pleasing exterior appeal.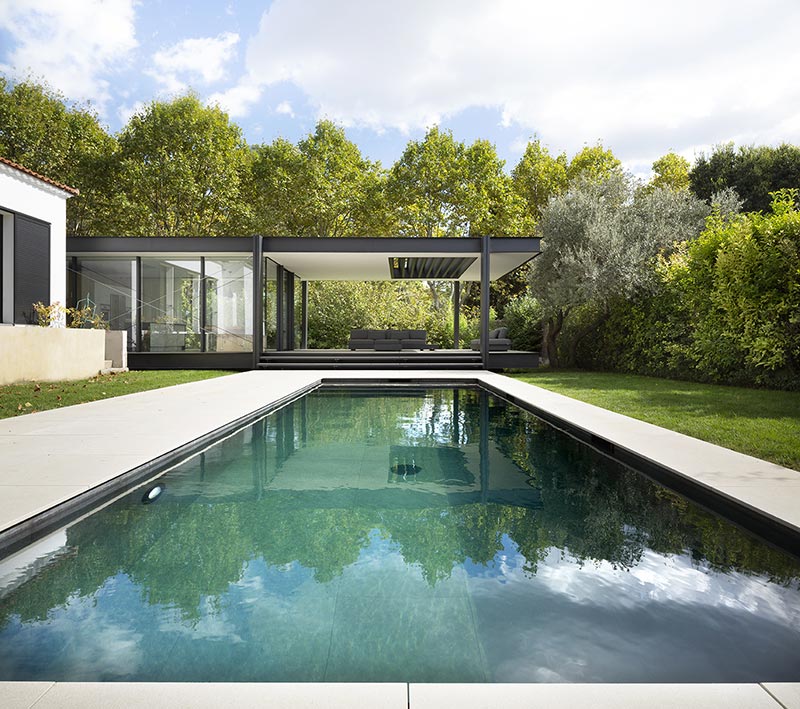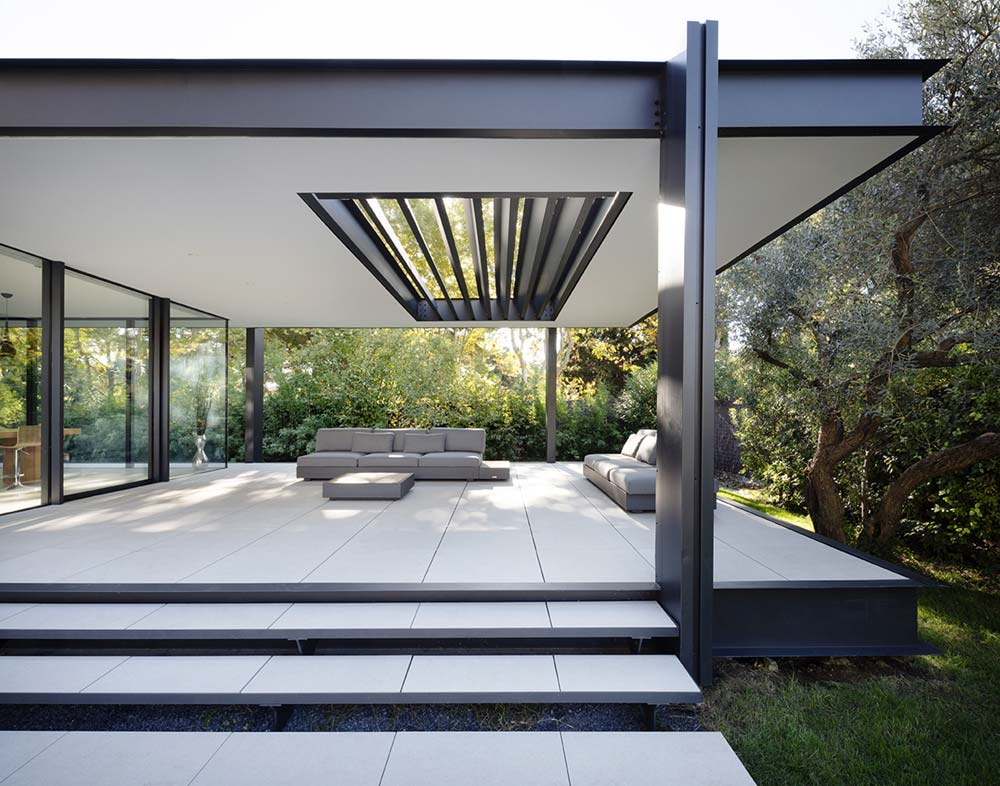 Clean lines, simple furnishing and added touches – such as the slat roof atop the outdoor sitting area, plays with the natural lighting throughout the day, further adding to the charm of a home that encourages relaxation with a generous side of natural inspiration.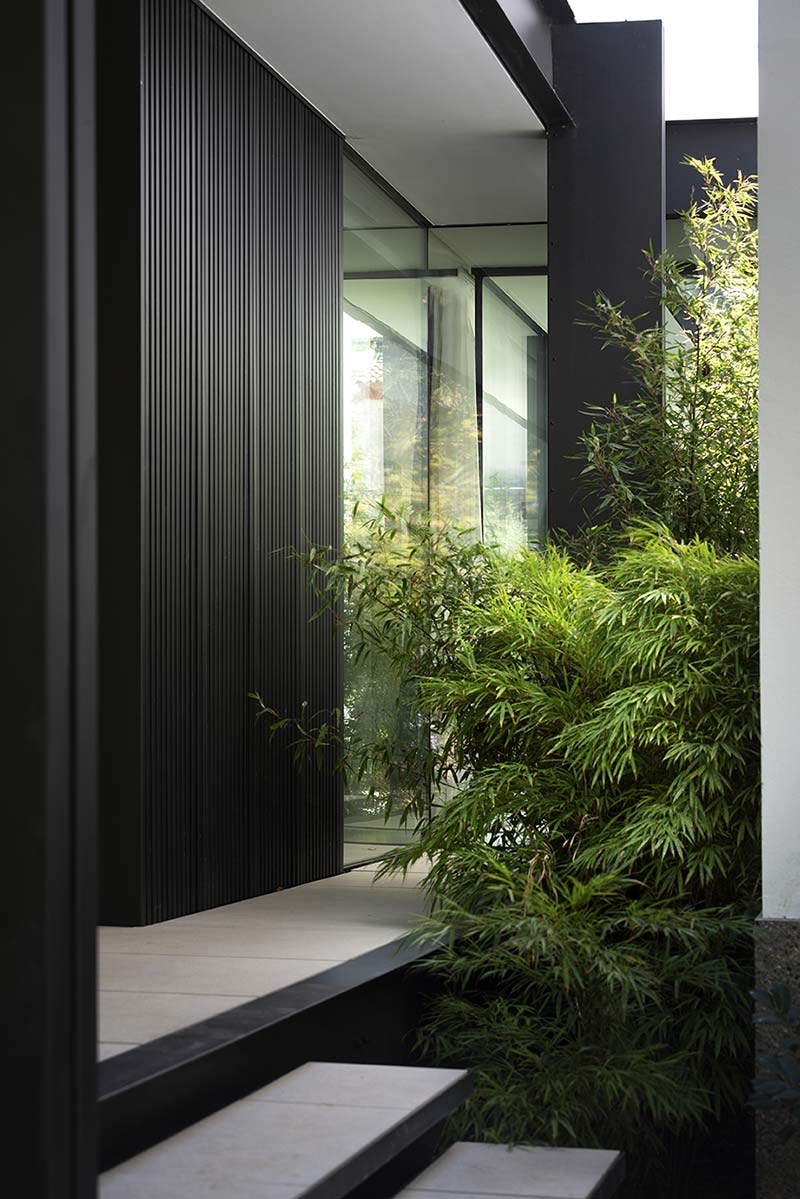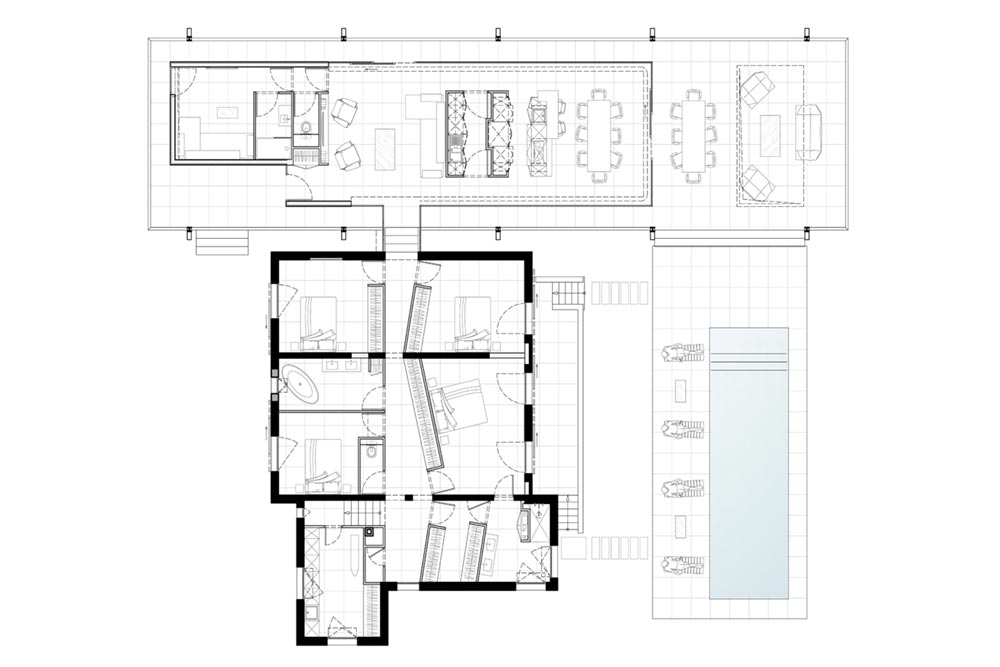 Architects: Brengues Le Pavec architectes
Photography: Marie-Caroline Lucat