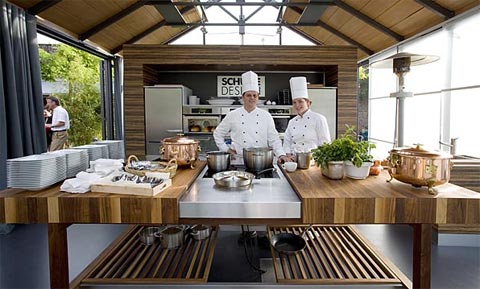 Designed by Schulte Design, the Grace Kitchen Center has my vote for the best kitchen design award. I mean, just look at it, this kitchen is a work of art – it has a rustic look and feel to it, yet it's very high-tech.
In my eyes, a dream kitchen is the one that looks like it was just been pulled out of a large French mansion; a heavy-looking, large enough piece of wood to present all your fresh ingredients while you're dicing and slicing away.
Grace Kitchen Center is just that and more. The really cool thing about this kitchen design is the top piece can be slide open to reveal a stainless-steel cooking station.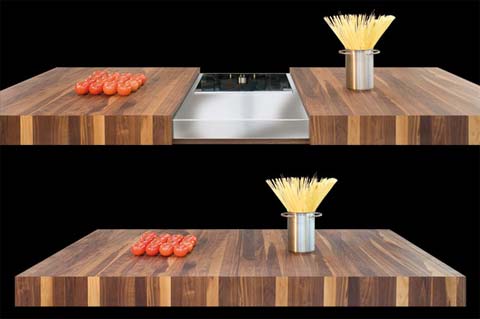 Now, hear this: An integrated induction field guarantees simple and safe cooking, so the surface only heats up when the pots are put onto it and the magnetic field is therefore closed. Which means, you can close the top piece immediately afterwards and join your guests.

Another cool feature is the main outlet which is integrated into the wooden kitchen island, making it so much easier to handle electric devices in the kitchen while avoiding "cable spaghetti" in the work area.