What do you get when you combine a quaint apartment and a portable kitchen on wheels? Genius, that's what! As a shortlisted feature on the popular 'Don't Move, Improve!' – London's Best Home Extensions 2017, this ground floor home extension, designed by Turner Architects Ltd, delivers style, simplicity and versatility in a chic space-saving way.
Drenched in a rich walnut wood and set against liquid white floors, walls and ceilings, this partition unit – slash – cupboard space – slash – stove, adds both function as well as style to the London apartment it's set in, and matches perfectly to the cabinetry that is host to the kitchen sink and stovetop as well.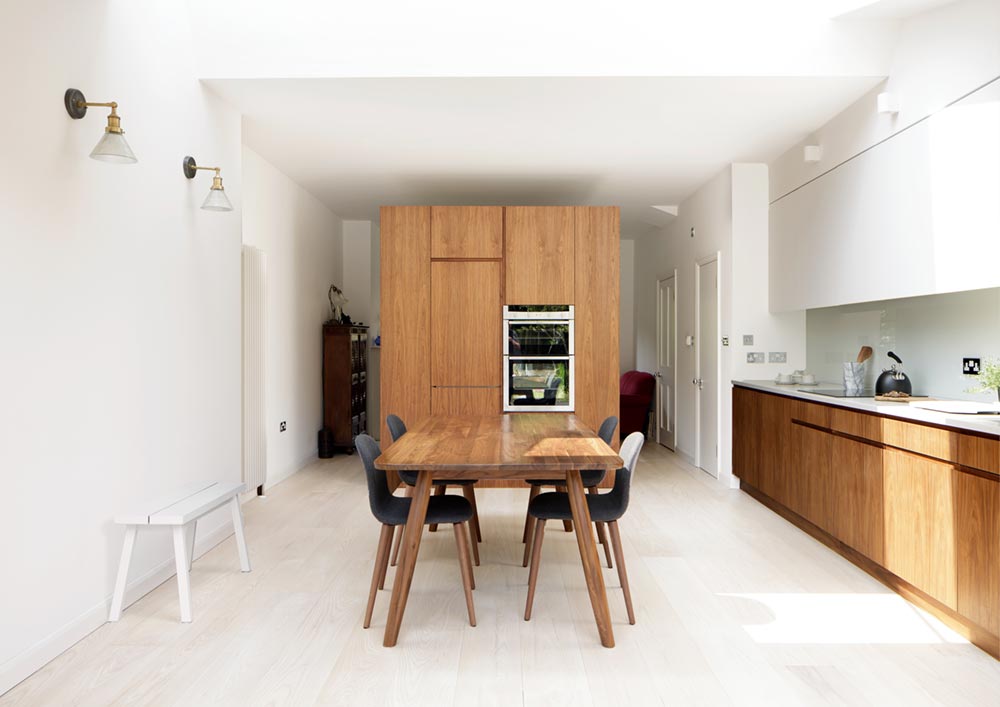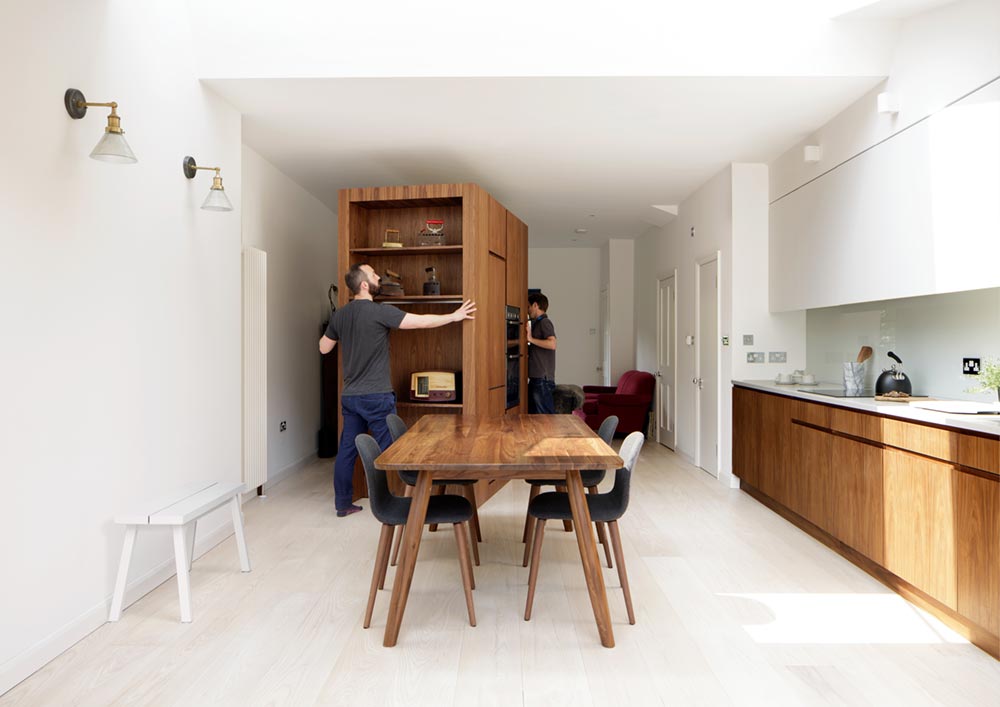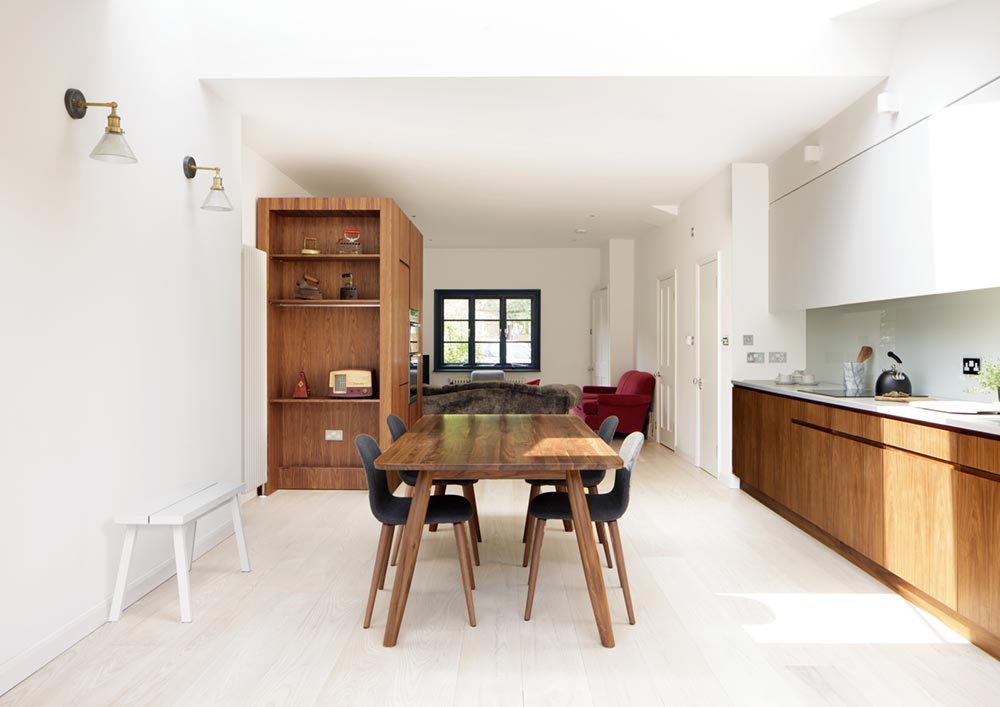 With a garden view outside the retractable doors, ample light streams effortlessly through this newly remodeled kitchen, staged further by a simple, mid-century style table for four perched center stage.
May we be one of many to say: well done Turner Architects, well done!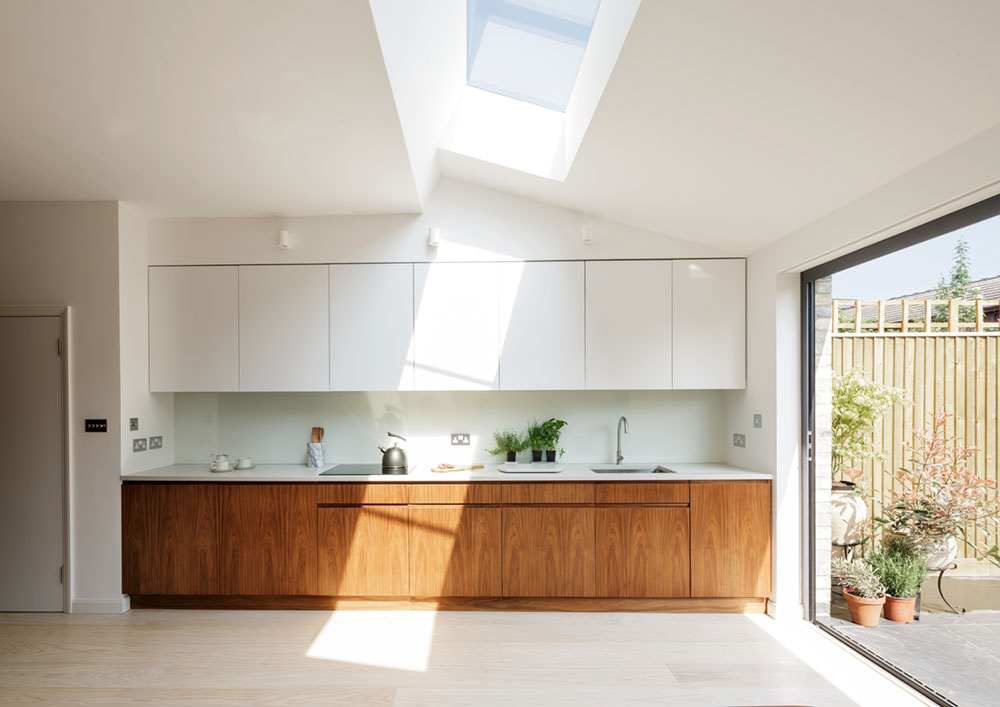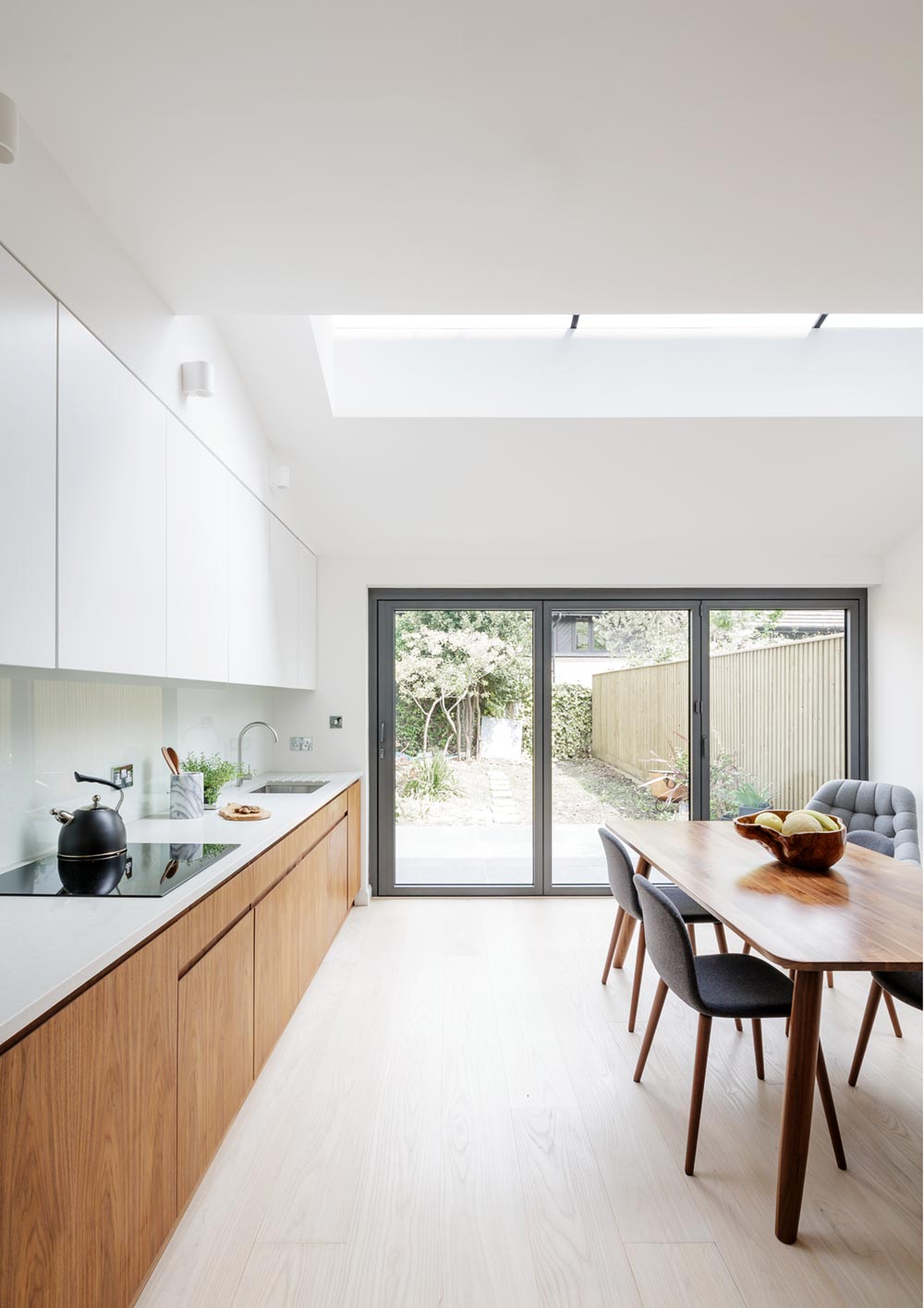 Architects: Turner Architects Ltd
Photography: Adam Scott