This fresh kitchen design by Cantilever Interiors is a combination of baby blue, warm Blackbutt veneer and flat white cabinetry, with integrated appliances seamlessly tucked, stowed and fitted within the countertop and cabinets themselves.
An elegant addition to any kitchen remodel or construction project, K2 Kitchen is designed with an open-plan concept, offering soft-close drawers, doors that mechanically lift up, a convenient swing-out pantry and corner cupboard arrangement – all crafted with impeccable design and modern appeal.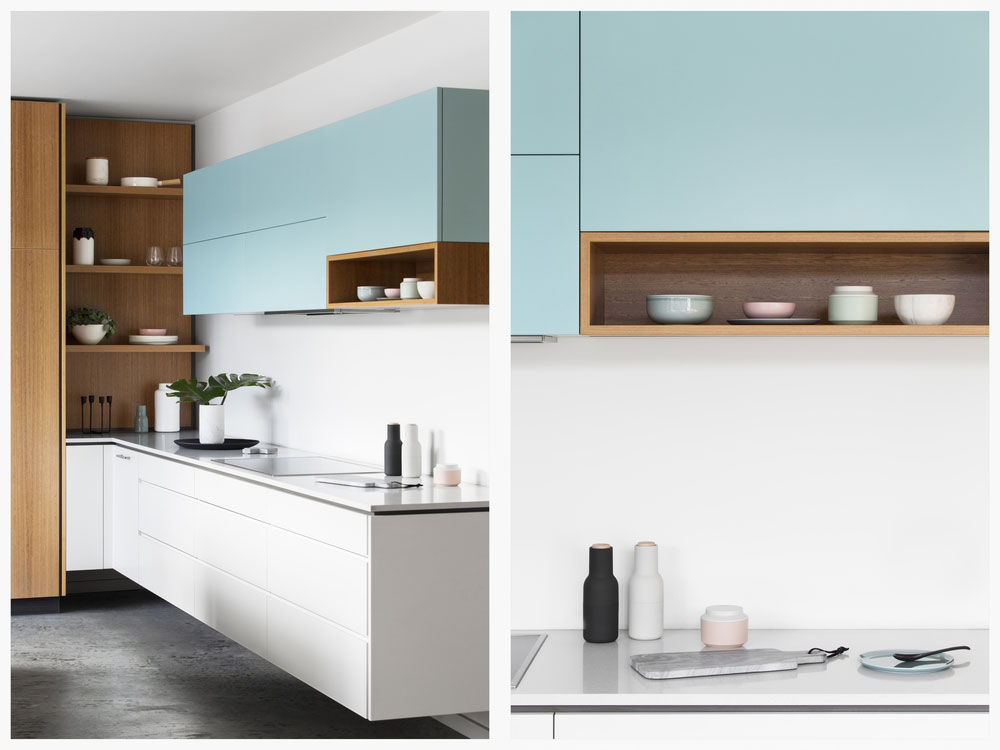 Reconstituted stone also provides a beautiful finish to this Australian inspired kitchen style, with open-face shelving giving room to display any given thing, or make room for additional storage space for cookware, glassware, or any form of 'ware' one might want on display.
Simple yet poignant would describe this kitchen, with beautiful contrasting colors and textures, all melding together to become the ideal space in any home in which to entertain.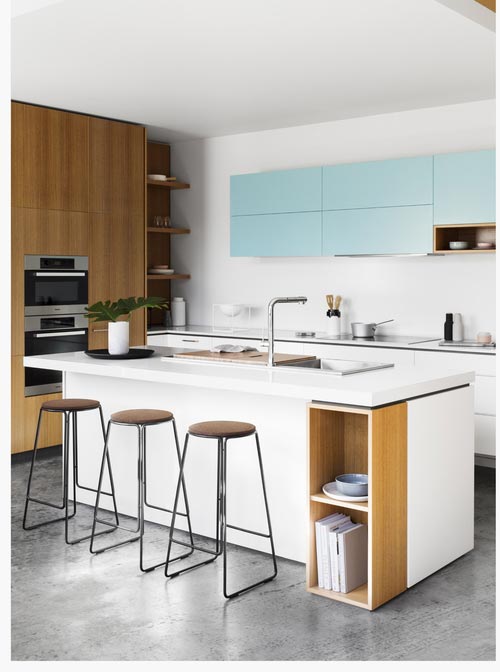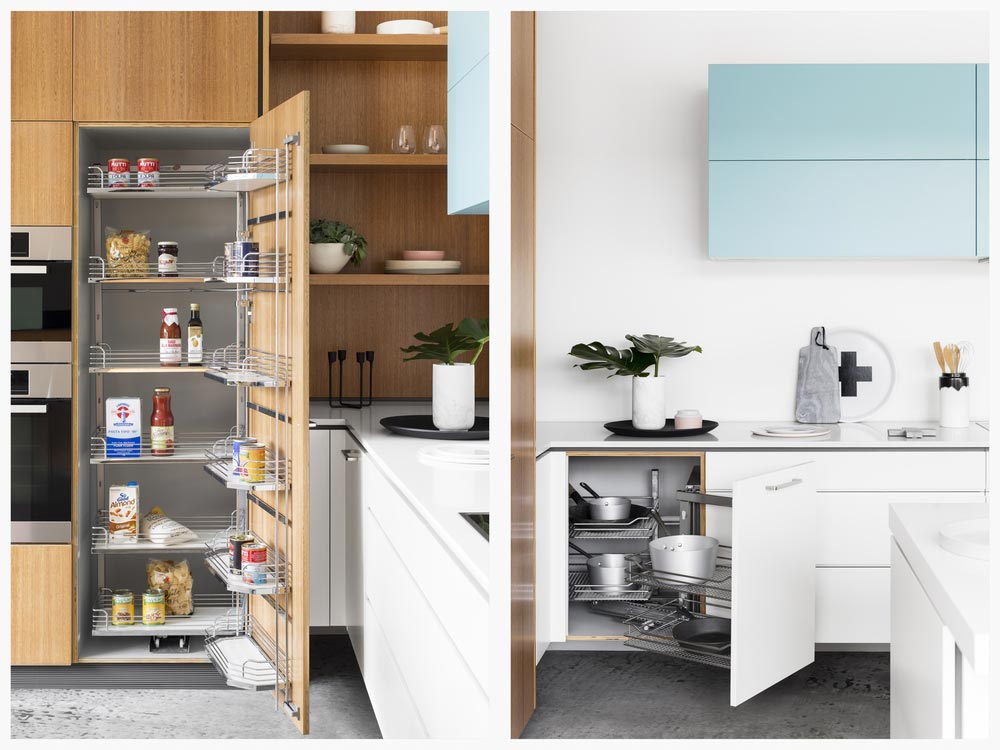 Design: Cantilever Interiors
Photography courtesy of Cantilever Interiors