Whether contained within a restaurant, a home, an office lounge or a cafeteria, the Silko Evolution Kitchen is plentiful in function and style.
Offering a compact solution with a side of modern design, this "kitchen-in-a-box" is truly a lifestyle piece that offers innovative solutions to everyday cooking – whether for a large group of choosy restaurant patrons or a family – the Evolution line evolves with it's owner.
It almost appears as a furniture piece, while containing enough technology to make a Google workstation seem elementary, but with the user-friendly nature of your favorite childhood toy.
All this functionality is sealed with stainless steel, offering both durability and easy-cleaning capabilities, and the organizational tools that are offered along with Silko are a practical upgrade that are sure to please!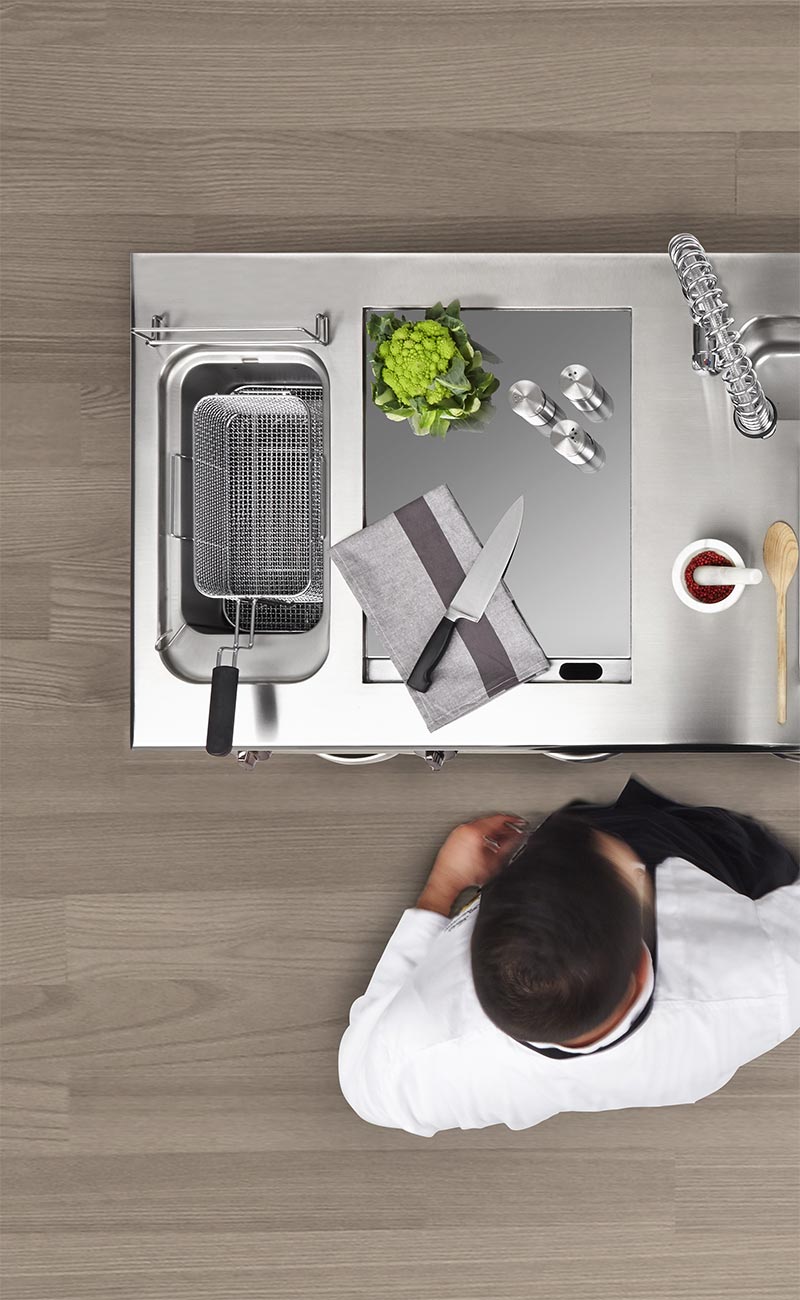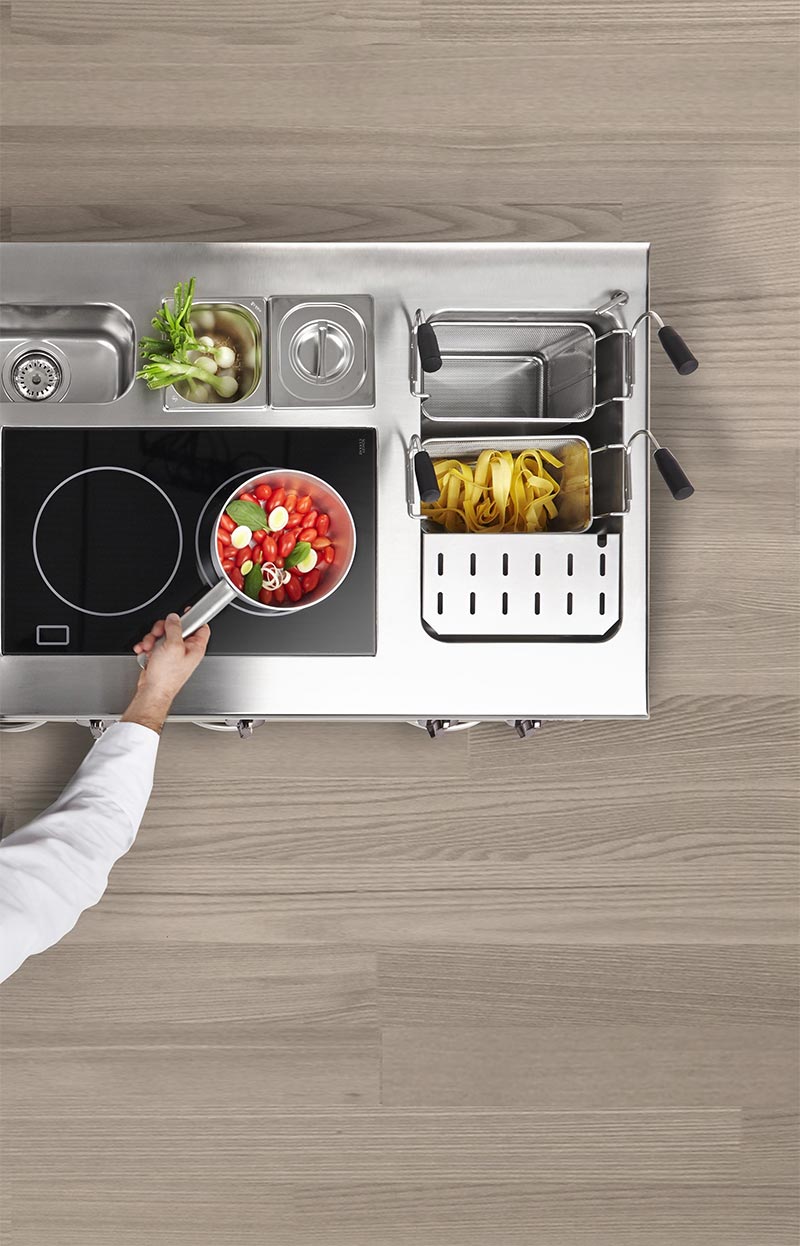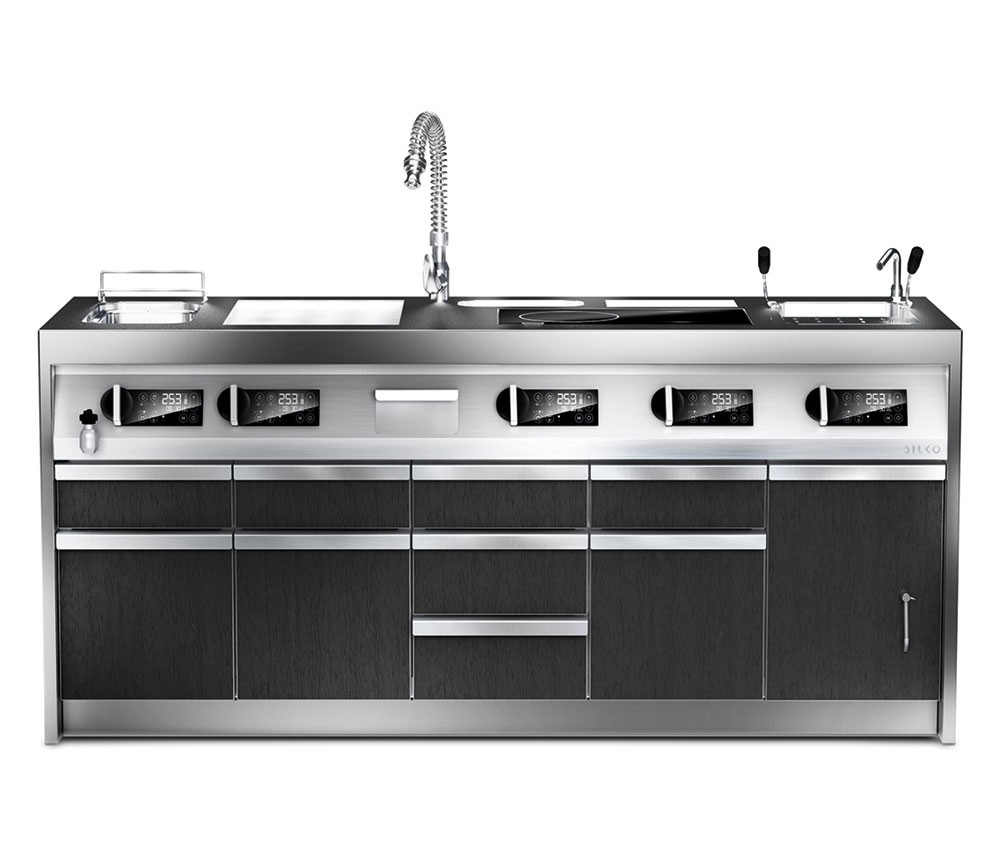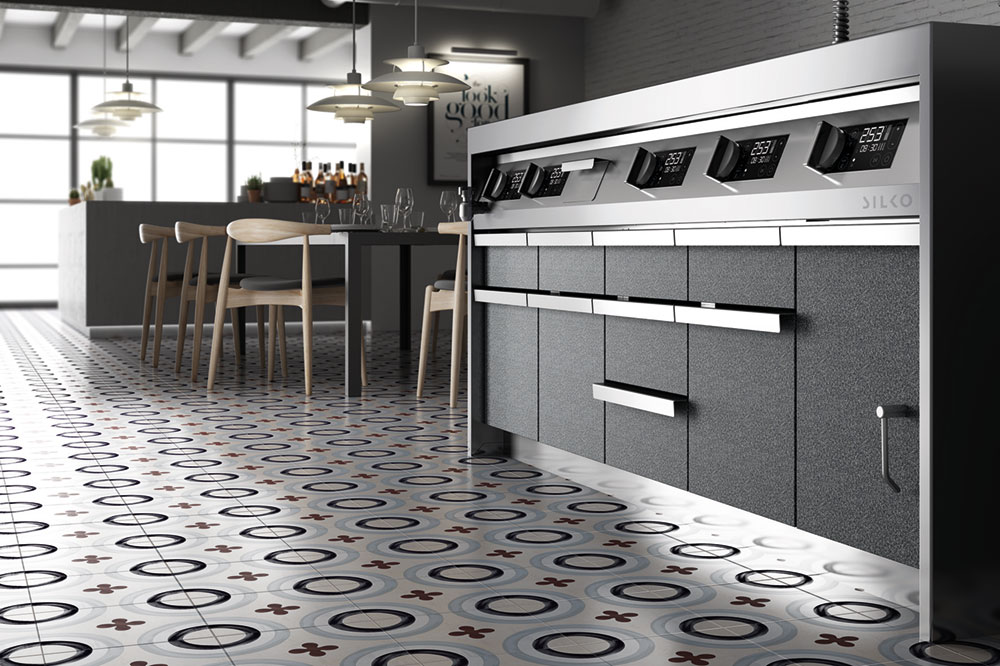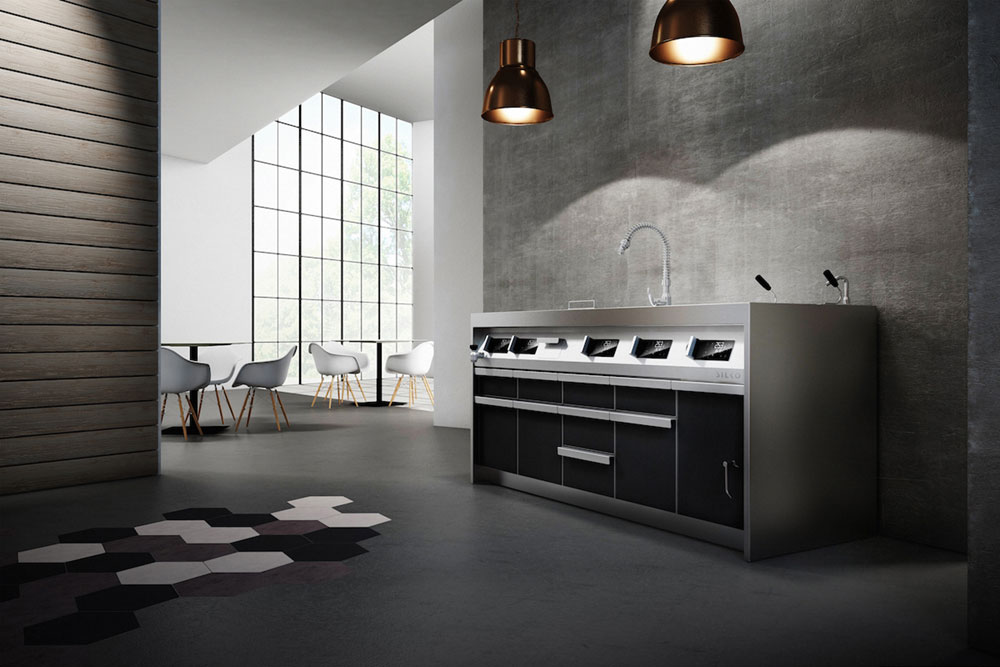 Design: Silko
Photography courtesy of Hangar Design Group