We're pretty sure the Alhambra Kitchen is what would happen if you took an opulent Harvard library and an upscale New York restaurant and mashed them together in this monochromatic room of ebony wonders by Jessica Helgerson Interior Design.
Originally built in 1926 and designed by architect Otis Josselyn Fitch, this Mediterranean masterpiece still stands upon its stately concrete form, shrouded with industrial steel windows and oozes with eloquent charm.
Once a narrow kitchen only fitted with one window barely drawing in any light, the removal of a wall between the previous kitchen, family room and dining room created an open-concept space with a large arch that frames the passageway beautifully.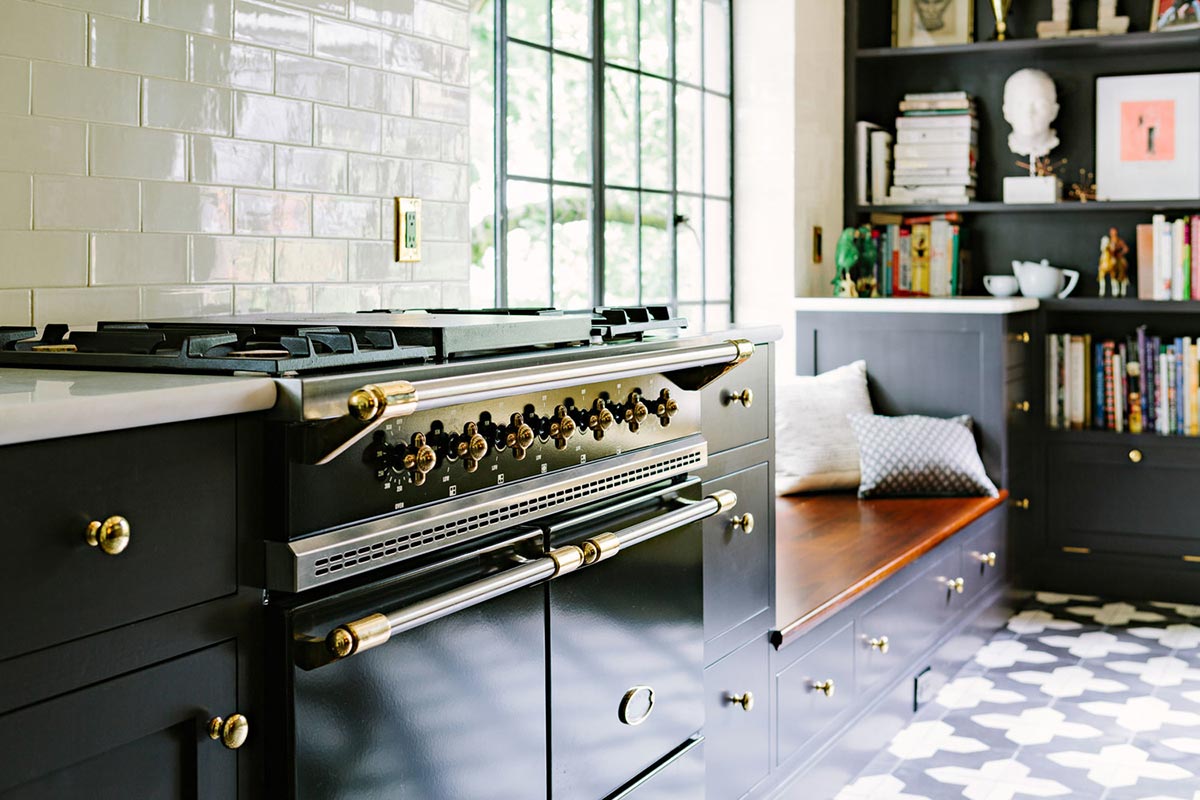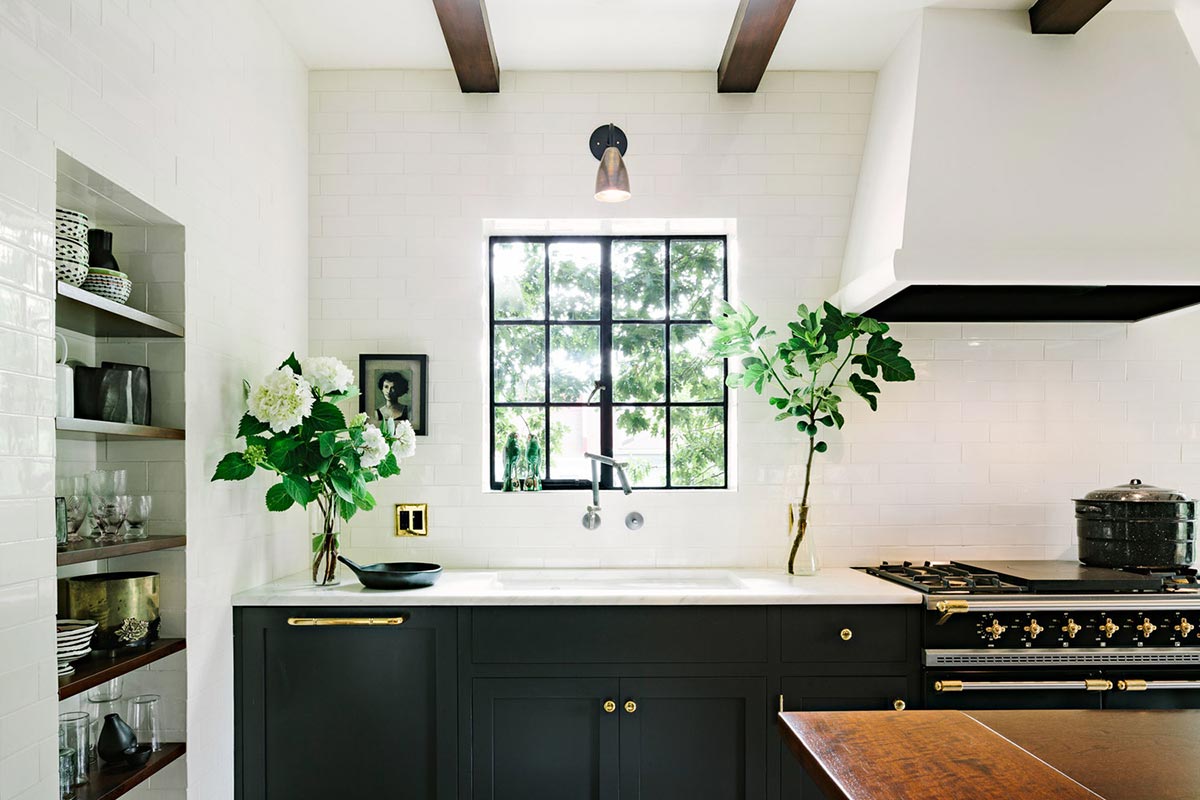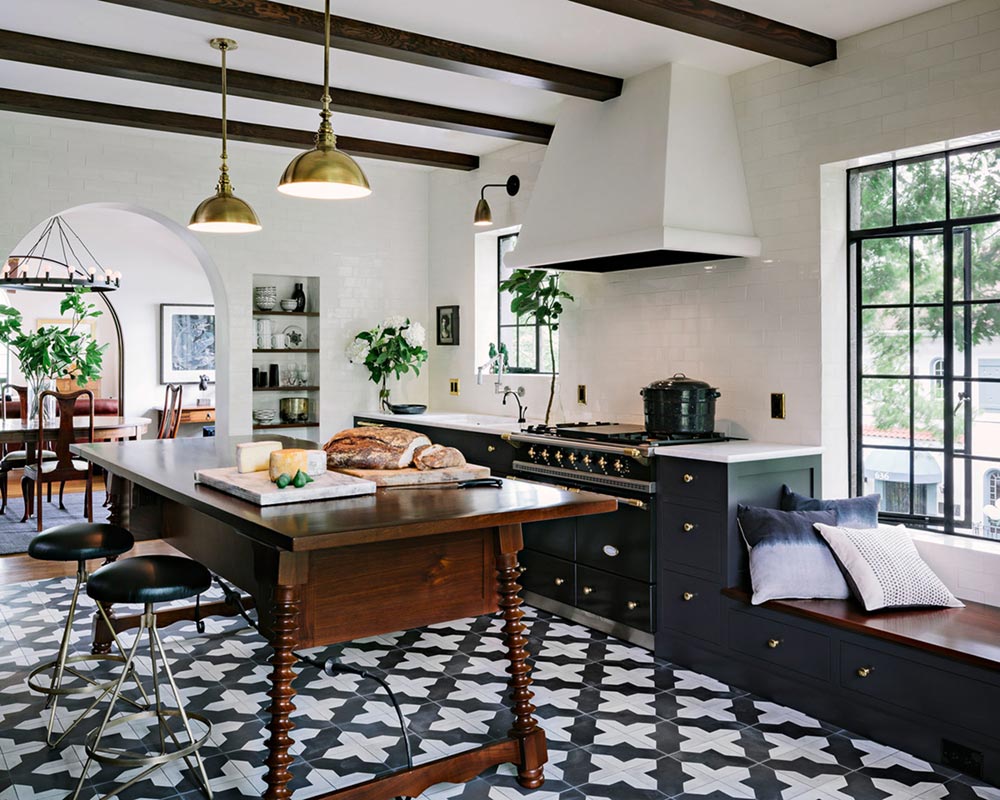 Em Shephard, the rightfully entrusted senior designer for this redesign, turned a downtrodden condo corner into a rich compilation of deep brass fixtures, thick black cupboards, a mahogany island table and window sitting space, and floor to ceiling shelving, which is laden with books and enhanced by a comfortable gold couch centerpiece.
Put it all together and what do you get? Harvard meets New York meets home sweet home!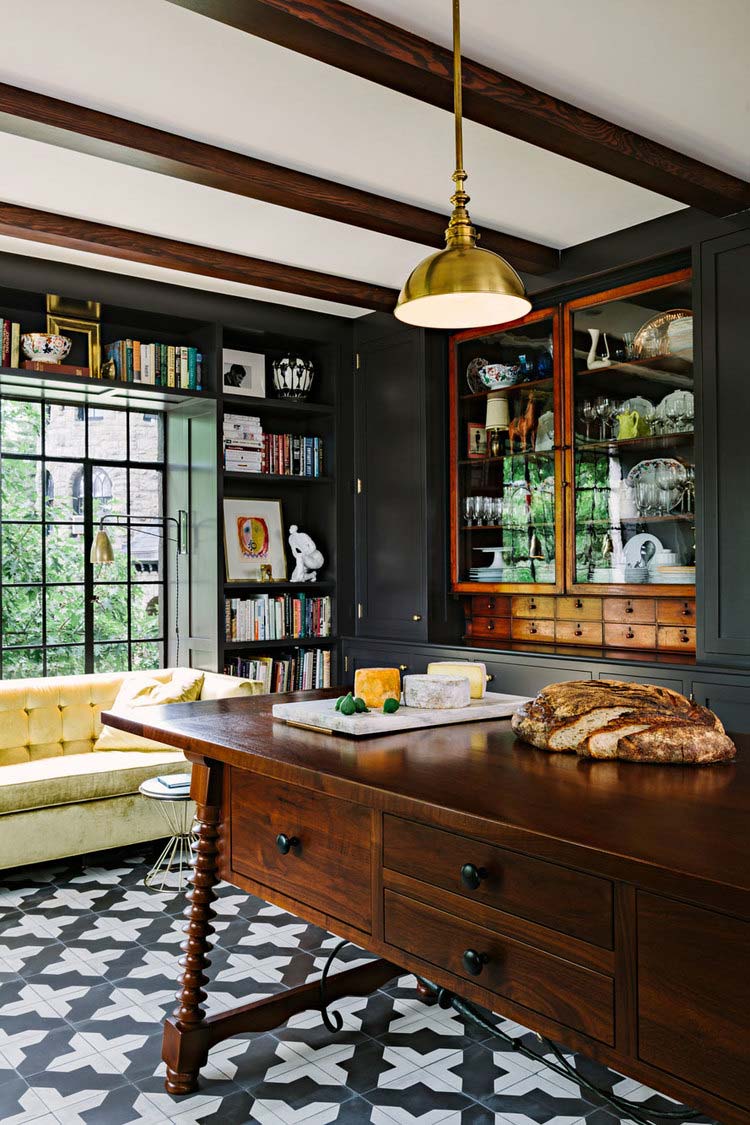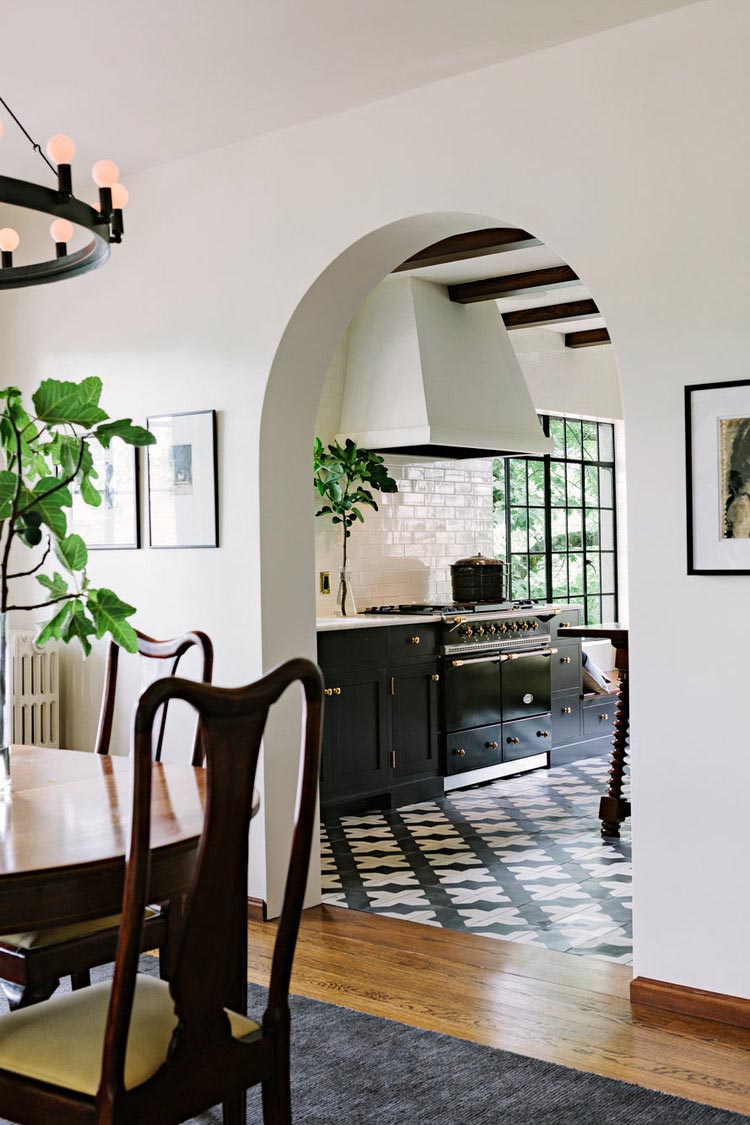 Design: Jessica Helgerson Interior Design
Senior designer: Em Shephard
Photography: Lincoln Barbour