Welcome to the wonder-workings of Miniki Slimline, a small kitchen that was elegantly designed to disappear into a sleek piece of furniture. Offering a new twist to an old issue, this modular kitchen unit provides space saving solutions for small apartments that still require all the features of a regular home, but in bite-sized style.
Which makes this "disappearing kitchen" a quintessential part of any quaint living space, allowing one to cook a meal, and then tuck away all the evidence in this perfectly sweet, all-white kitchen sideboard, customized with a sink, stove top, fridge and preparation counter space.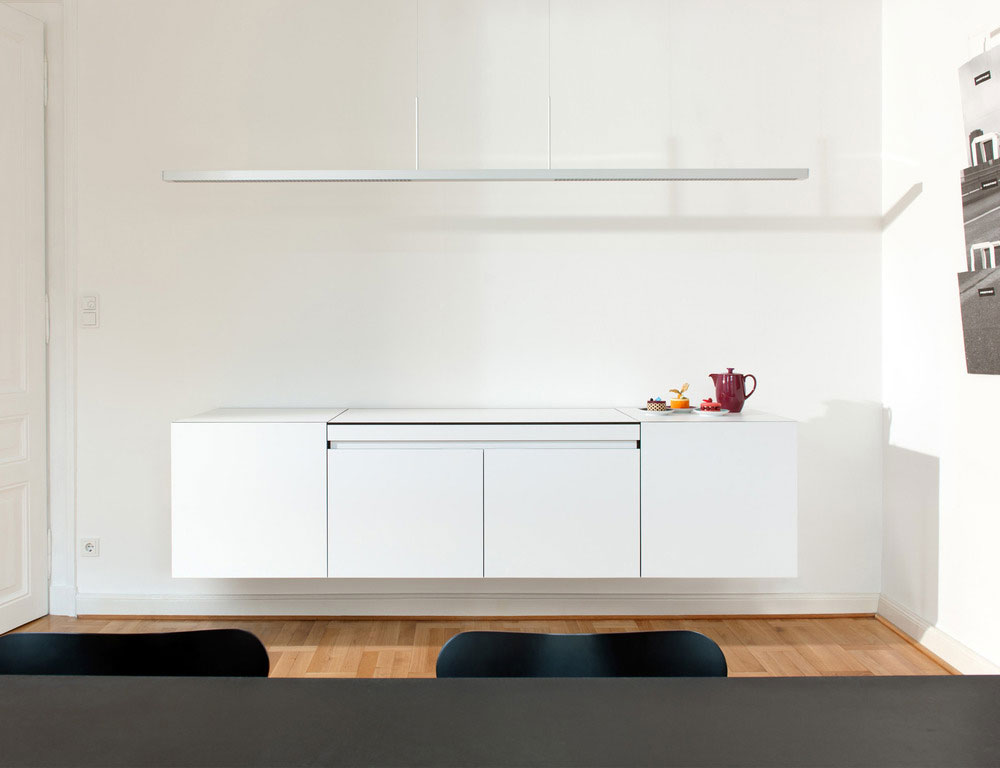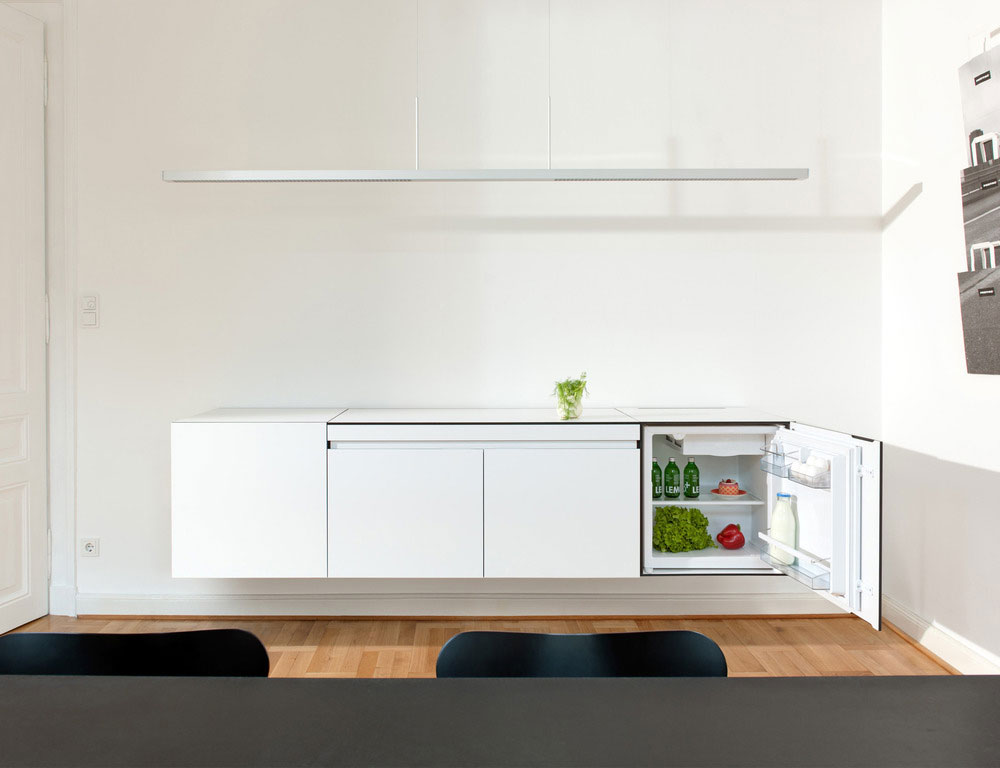 This modern ingenuous, sustainable, functional piece of beauty is suitable for anything from an office space, to studio-sized apartments, to boutique storefronts, offering a variety of options and add-ons to suit the needs of the individual, with multi-purpose functions delivering flexibility without foregoing on kitchen essentials.
Handmade in Germany by Designer Tobias Schwarzer – winner of the Red Dot Design Award and Interior Innovation Award for this specific product, the quality of Miniki is evident and offers a long shelf life – so to speak. In addition, it is an environmentally friendly solution to a daily necessity, with manufacturing that lines up with conscious quality and sustainability, allowing for growth as needed, and timelessly designed amidst its multi-functional purpose.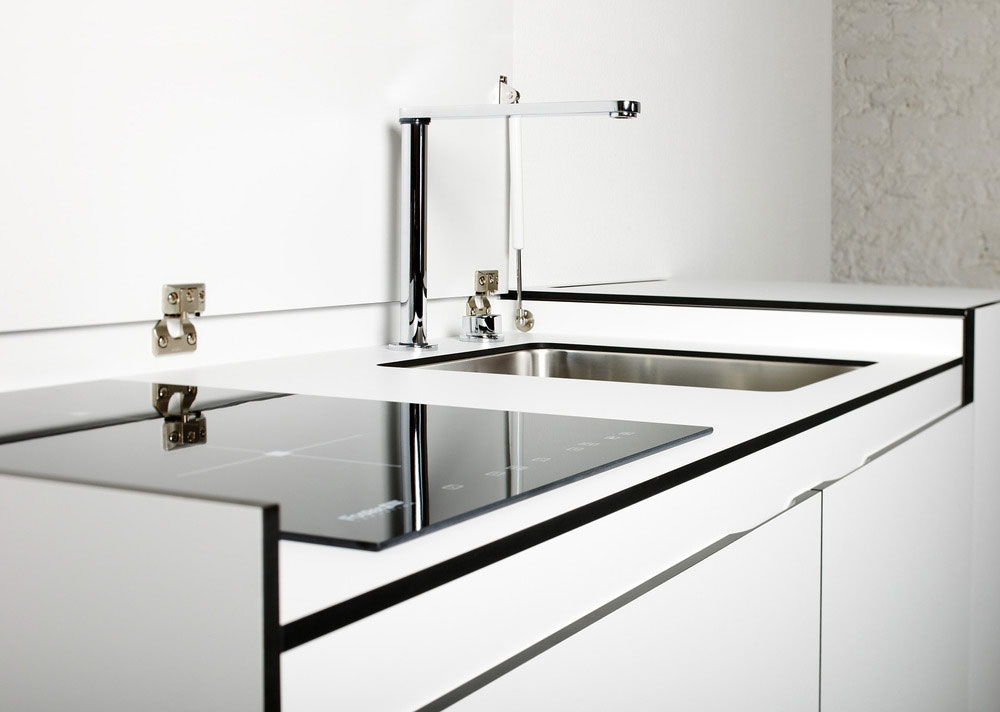 Designer: miniki
Photography: Michael Jaeger