An invisible kitchen is likely something you would never have seen before… Acting as a flush, hideaway work of art, this minimalist kitchen design is as beautiful as it is ingenious, whether open for business or closed away in secret.
Created as more of a visual living space over a kitchen when in hideaway mode, this delightful space literally disappears into thin air. Fueled by stark white walls with beveled edges, these walls are actually thinly disguised cupboards that open up to reveal an entire kitchen behind them, creating the most minimalist of features without foregoing any function within the home.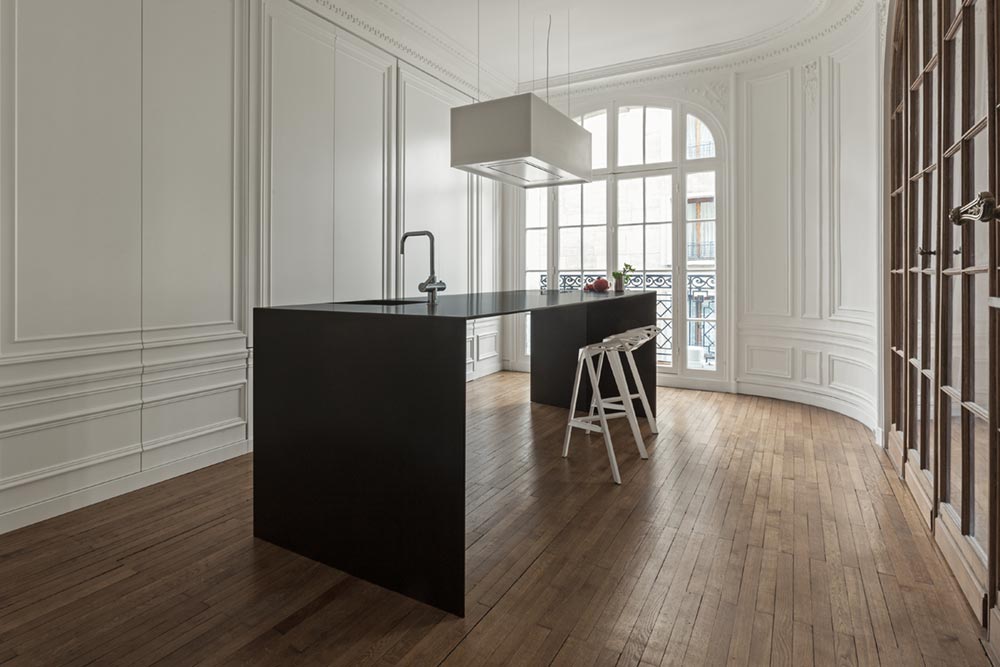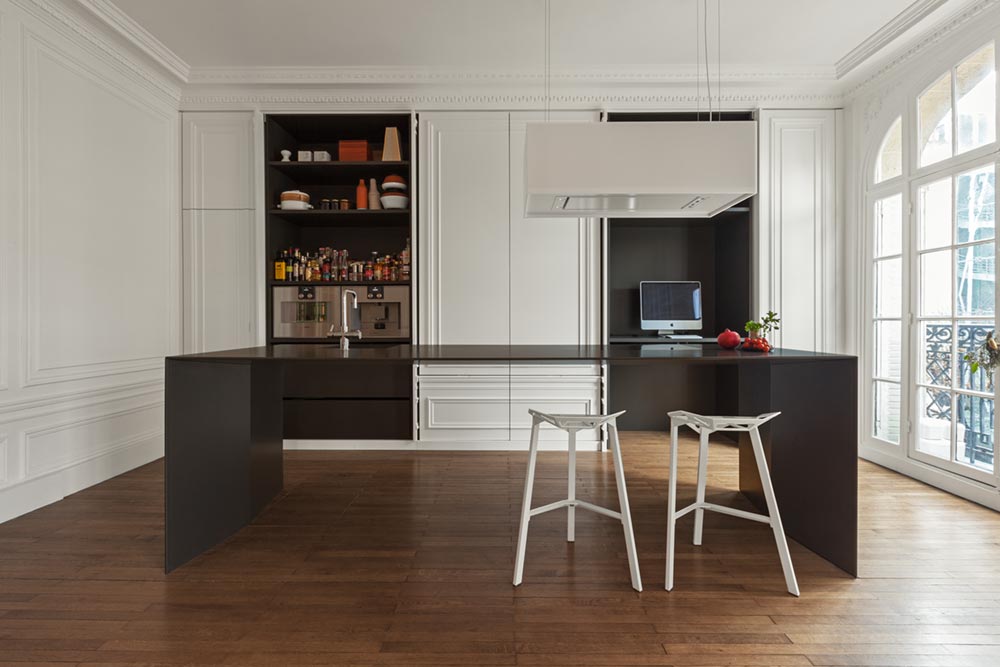 All regular flowing water, cooking appliances and electrical outlets normally found in a kitchen are simply tucked away, courtesy of large wall panels that slide back to unveil said kitchen fixtures, appliances and storage.
Concocted within an apartment in Paris at the hands of cabinetmaker Simon Sintenie, and pulled together via i29 Interior Architects, this design duo truly came together and delivered the ultimate mastermind that is the Invisible Kitchen.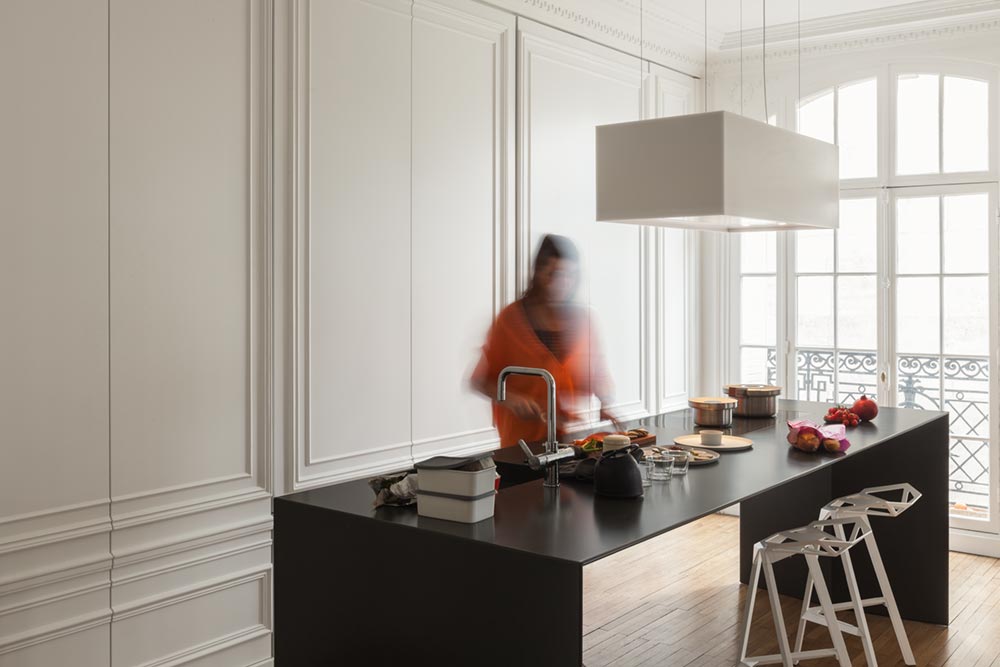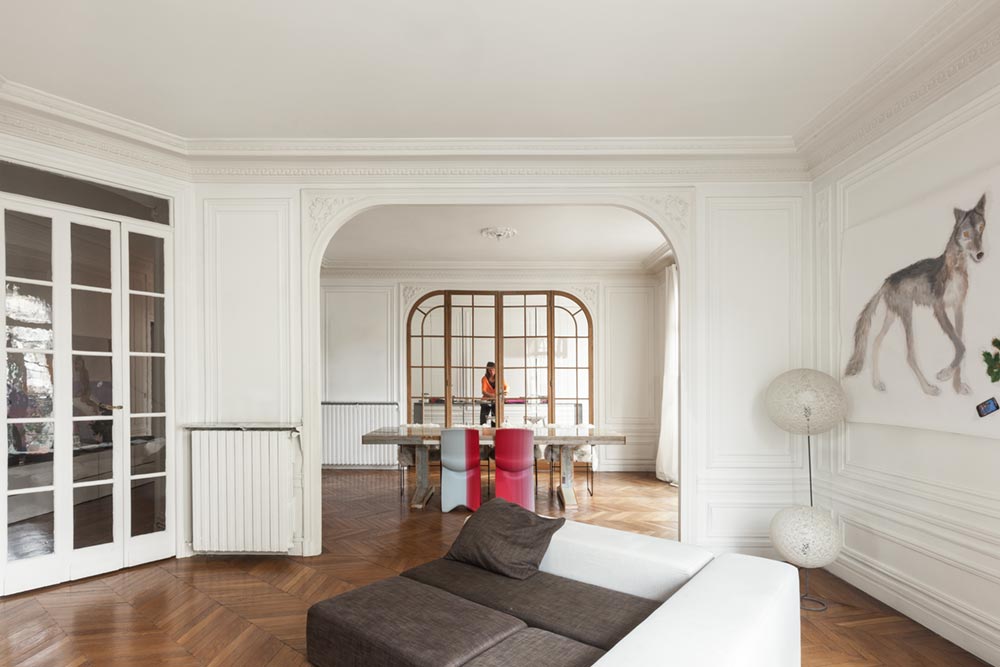 Architects: i29 interior architects
Photography: i29 interior architects