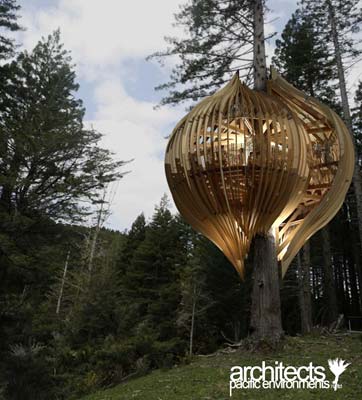 This unique tree-house design reminds me of an onion. It can also be conceived as a cocoon, a sea shell or a glowing lantern at night time. However you might see it, it's actually a restaurant 10m up a redwood tree, called the Yellow Treehouse cafe, designed by Pacific Environments Architects.
Currently under construction on a site north of Auckland, the Yellow Treehouse concept is driven by the 'enchanted' site which is raised above an open meadow and meandering stream on the edge of the woods.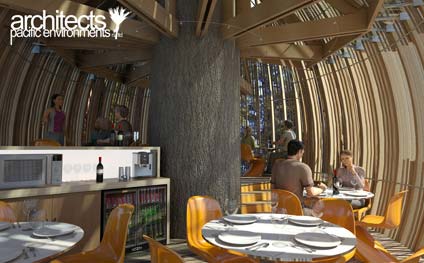 it's natural oval form is wrapped 'organically' around the trunk and structurally tied at top and bottom. It sits almost 10m wide and over 12m high, with a split-level floor sitting 10m off the ground and a 60m tree-top walkway for access.