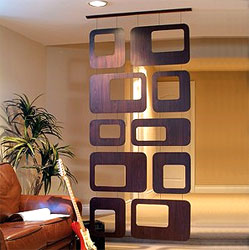 Check out the stylish Sotto hanging room divider, from Nexxt by Linea, with its retro-chic geometric cutouts and sophisticated walnut veneer finish.
Measuring 40 inches wide by 88 inches high with multiple assembly options to suit your desired look, simply attach it to the ceiling with the hanging bar or hang it as a wall decor creating an impact like no other.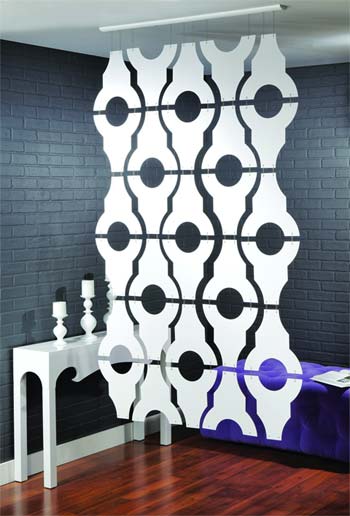 What's unique about this decorative room divider is that it comes in various designs and sizes, providing a nice partition in a room while still maintaining an open, airy feel – Perfect for the bedroom, bathroom, or foyer and simply ideal for dividing up large living spaces like studios, lofts, and open floor plans.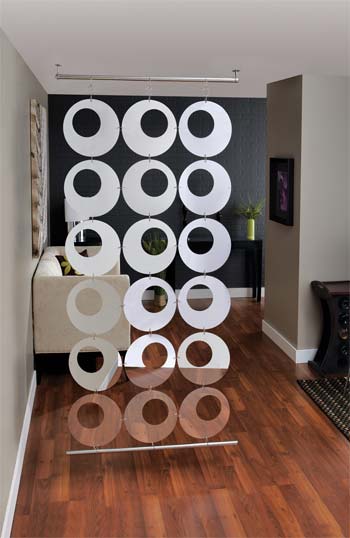 Buy This Item