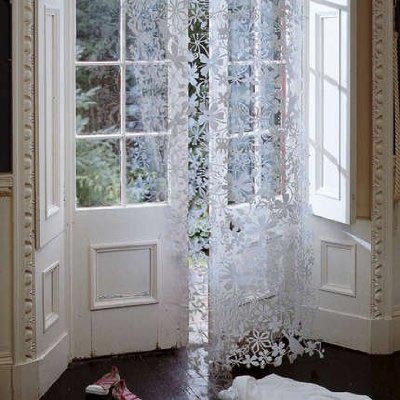 When considering design, creativity, thought processes and trends, what makes an object more desirable than another? For me, it is "the element of surprise". It's when the designer has managed to find a new and intriguing way to look at the object. This can be in the material they use, in finding a way to improve the functionality of the object, in developing a new process to produce the object or even in finding a new, and often surprising use for it.
As I wander around museum shops (my recreational sport of choice) I see more and more such home furnishings, textiles, kitchen gadgets, accessories and furniture. But always there are the few that stand out from the rest. One of these is the gorgeous "Until Dawn" Curtain by Studio Tord Boontje.
Why do I like it so much? because it has THREE "elements of surprise":
First: It's not just a curtain – these are actually panels of material with a gorgeous laser-cut flora-fauna motif that looks like paper cut outs so the light coming through them casts wonderful shadows and textures. They come with Velcro-closure loops and holes and can also be used as screens, room dividers, backdrops or wall hangings.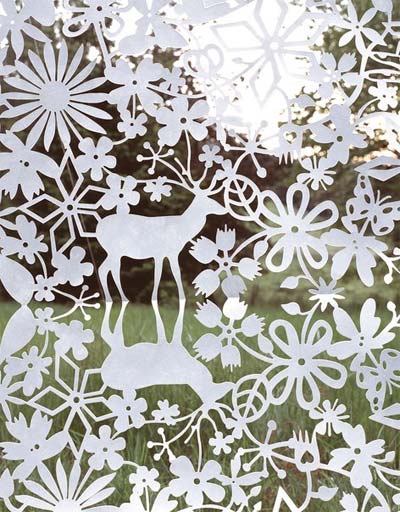 Second: the material – the curtain isn't made of fabric but of a very strong synthetic paper material – Tyvek. This material is durable and liquid-resistant and easily washable by hand, so you can even use them outdoors as patio screens.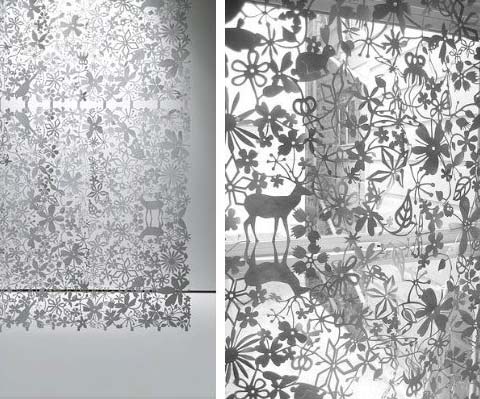 Third: "The sky's the limit" – now that you have it, you can use it any way your imagination sees fit: it's paper so you can shape it and cut it to size with scissors, drape it over a sofa, divide a room and add soft lighting behind it for a more dramatic effect (just remember to keep it away from an open flame), or use it as a shower curtain, anything goes.
The Until Dawn curtain is 42" x 96" and is available in: white, red, one side white and the other lime green, black or red.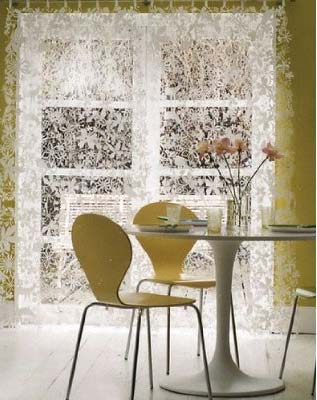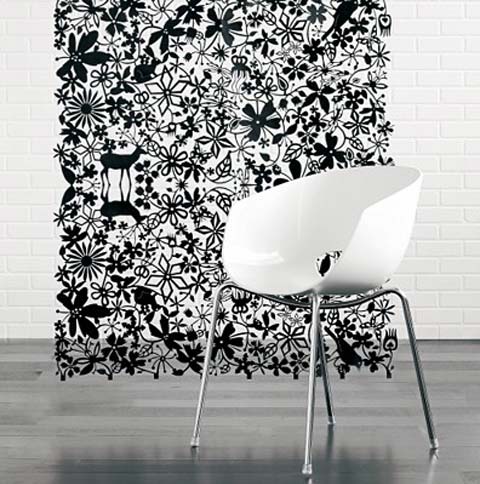 Buy This Item